Moving In A New Home Post-Wedding, Here's One Thing You Gotta Add To Your Wishlist!
BY Sakshi | 11 Dec, 2020 | 1590 views | 3 min read
Oh the joy of setting up a new home! So much to browse, research and choose from- right from the small things at home to the big purchases, it's a very exciting time in a couple's life. Setting up a new home definitely brings a lot of happiness, but comes with a little amount of stress too, and here is one thing, investing in which can assure that the stress is taken care of at the end of the day, or maybe sometimes in the middle of the day too!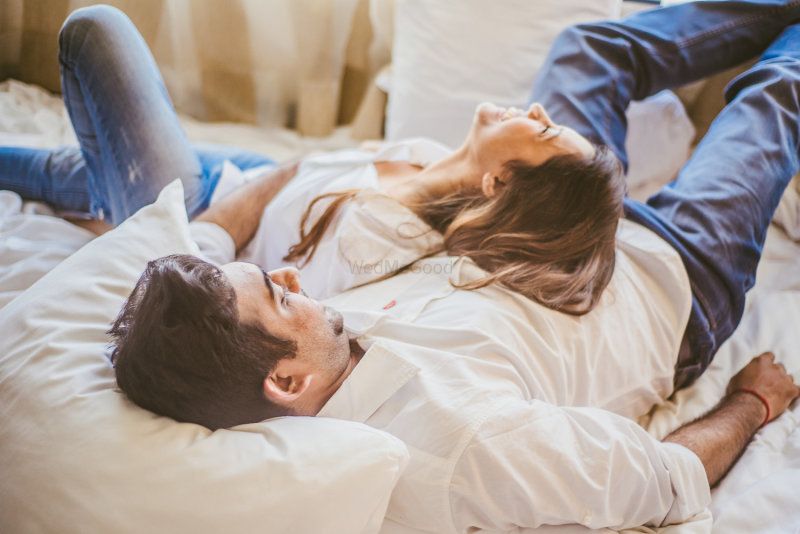 Image via YOU by Poonam Kotecha 
So the one thing we truly think every couple should add to their wish list for their new home is a good quality mattress and bedding. Investing in a good mattress is like investing in good sleep, which promotes good health of course! After all, who doesn't want a good night's rest to wake up all recharged the next day?
A brand that needs no introduction, Sleepwell is renowned for their comfortable mattresses. A pioneer in providing comfort to generations of delighted customers, Sleepwell constantly strives to push the boundaries of technology in comfort, coming up with newer, more comfortable options for their customers. What makes Sleepwell stand out is it's promise of "Thoughtful Personalisation" - caring for you as your loved ones do, and that's special isn't it? Sleepwell aims to have a deep understanding of the human body, with a constant pursuit to put it in its most comfortable form.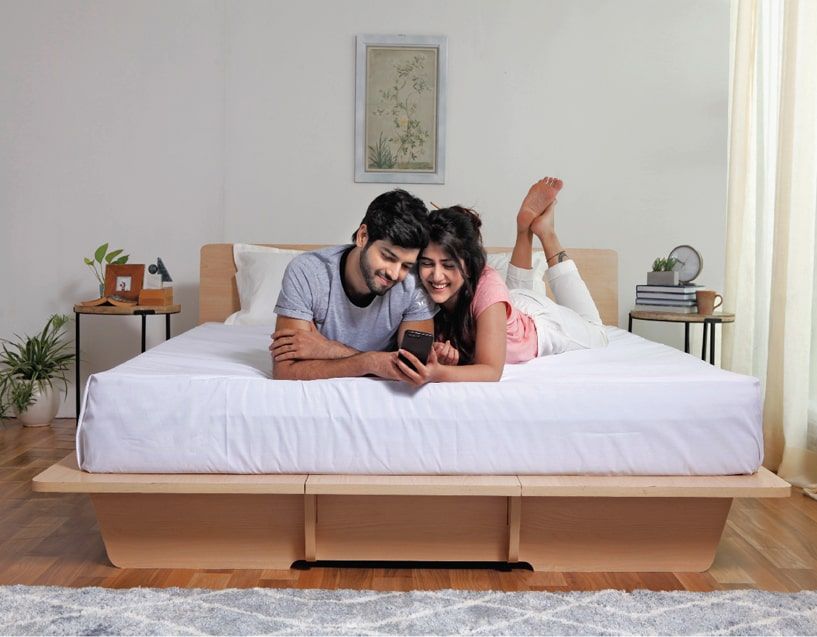 We are in absolute love with Sleepwell's Cocoon mattress! It's a revolutionary half & half mattress that allows you to customise each side of the mattress as per your requirement, and can easily be ordered online. You prefer a firm mattress while your partner prefers a gentle one? With the Cocoon mattress, you don't need to compromise as they have the option of customising the mattress for a half firm and half gentle side. 
Another thing that's special about Sleepwell mattresses and other Sleepwell products is the Neem Fresche Protection it offers. The products are protected by Neem Fresche technology. It protects from dust mites, skin & breathing disorders- isn't that such an added advantage these days?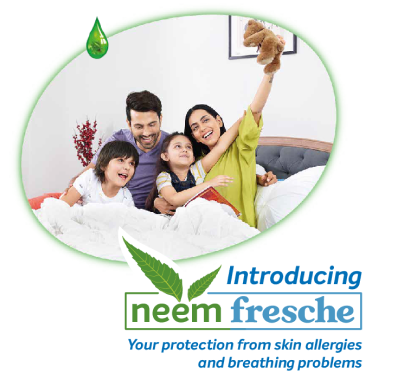 Not just mattresses, in fact Sleepwell also makes the most plush home comfort products like Pillows, Cushions, Comforters, Blankets, Dohars, Bedsheet sets and Mattress protectors. And don't we all just need some good, luxurious ones at home, especially when we're setting it up anew? 
So get restful sleep like never before with an @officialsleepwell mattress! To find out more about Sleepwell mattresses and other products, visit www.mysleepwell.com