Mustard As A Bridal Hue: Yay Or Nay?
BY Sakshi | 28 Jul, 2021 | 983 views | 2 min read
While red, maroon and pink will always be in vogue as bridal hues, we are seeing brides really step out of their comfort zones and give new hues a shot. Yellow has been one such colour, which might not really appeal to many as a bridal hue, but we have seen a lot of brides carry off different shades of the colour on their wedding day beautifully. Now that brings us to a particular shade of yellow, which has a very strong like or dislike towards it- just like the condiment, mustard is something everyone either loves or hates. 
What do you feel about mustard as a bridal colour?
So while mango yellow and buttercup have been all the rage of late when it comes to offbeat bridal hues, mustard is a colour that seems to be more popular for smaller functions. We have seen brides wear it for the mehendi, for the sangeet, and of course for the haldi, but not too many brides have picked it as the colour for their wedding day. But a few brides have!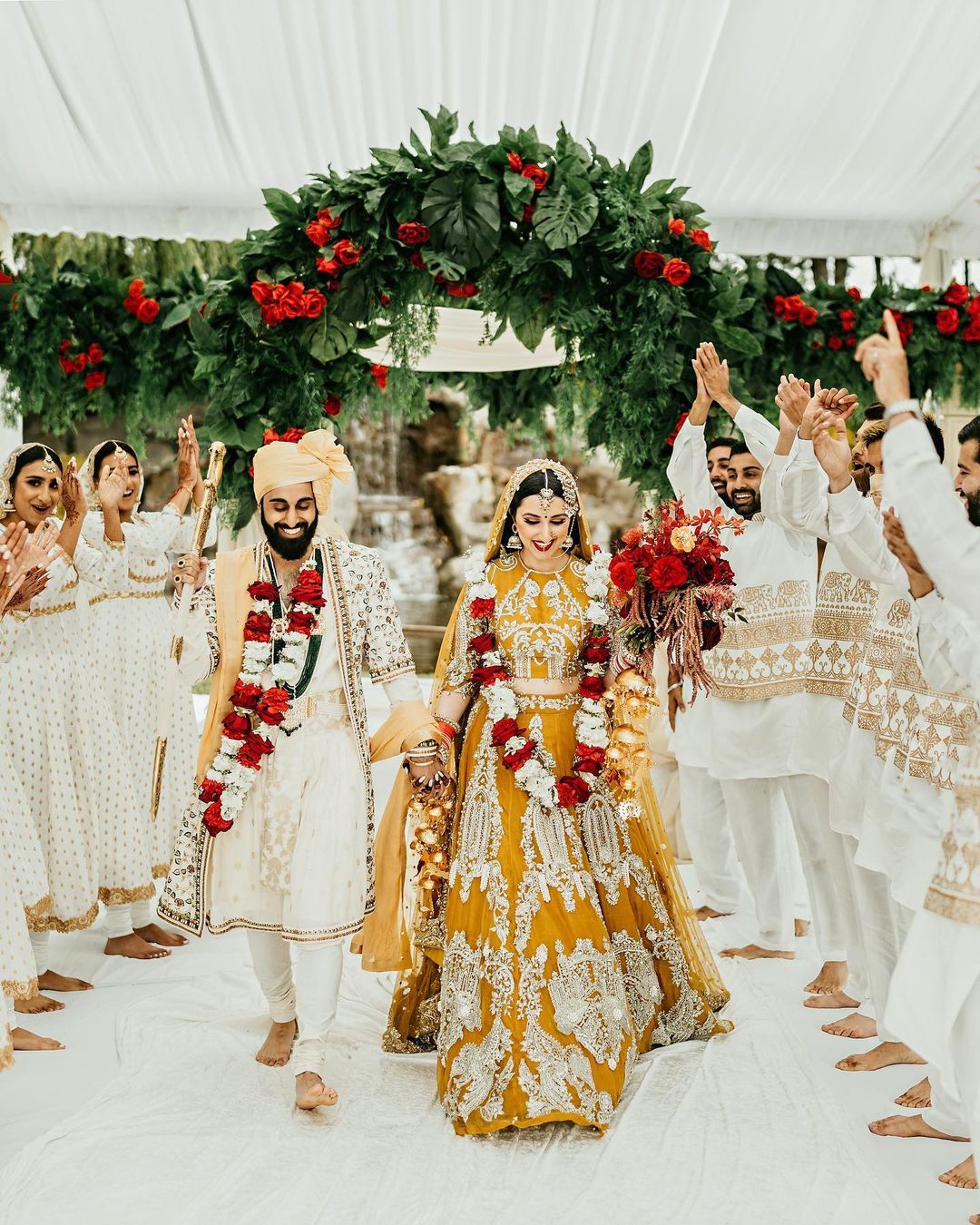 It's got the vibrance of yellow and the grandeur of gold, and is quite a unique bridal hue which does stand out and look quite different.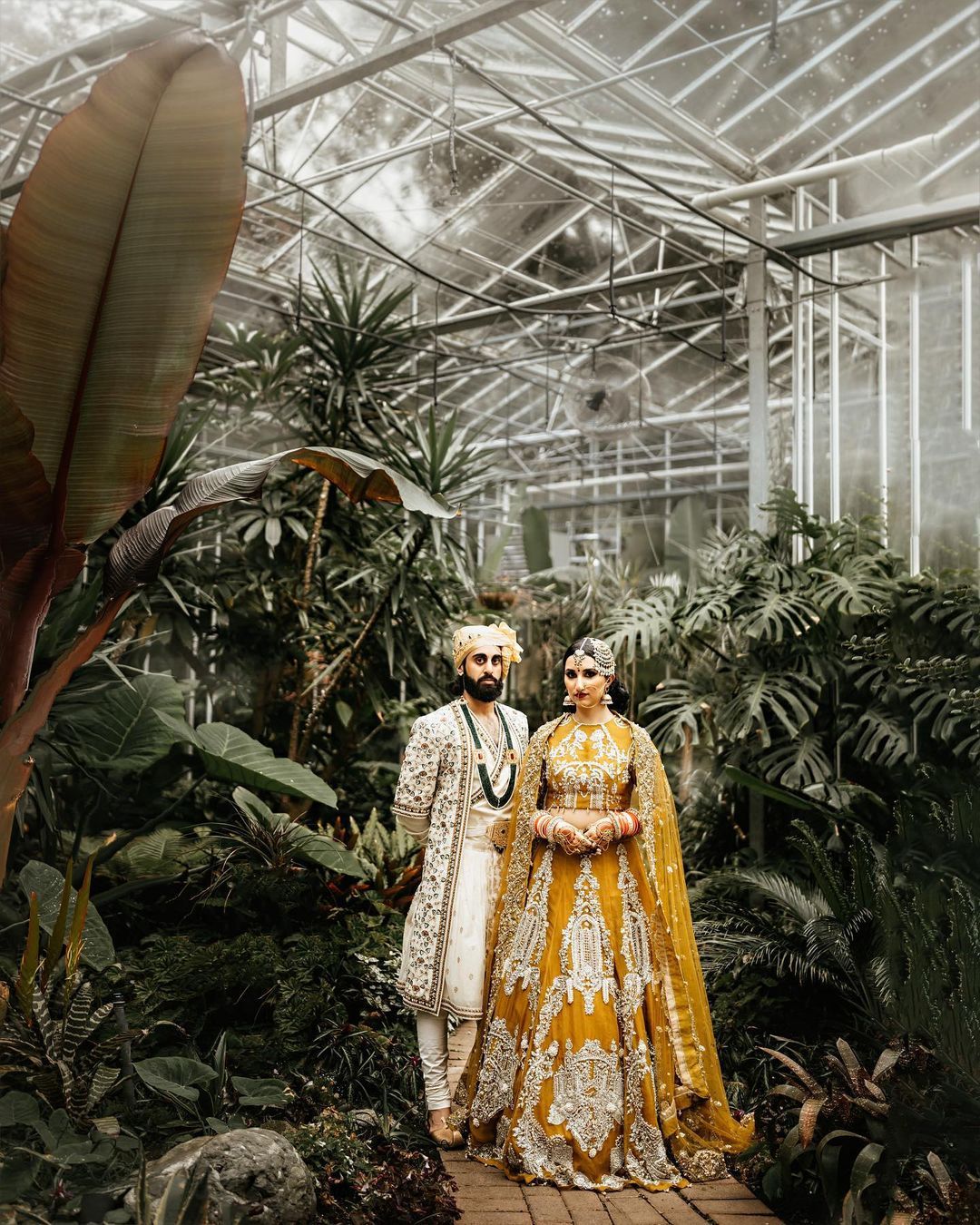 There is definitely a regal charm to this hue, it does stand out. But what do you think of it as a bridal hue, we think it works if you're going for the old world regal charm. If you want something more contemporary and modern, then maybe brighter shades of yellow might be more up your alley.
What do you think?
Images via Amrit Photography ★ 5 ; Bride's Outfit: @alixeeshantheaterstudio