Non-Edible Wedding Favours For Guests At Your Destination Wedding!
BY The WMG Bride | 26 Feb, 2016 | 845 views | 3 min read
From the world of tea packets, red velvet jars and even mithai boxes, wedding favours have come a long way. We are talking about simple, easy, fun additions that you can leave in their hotel rooms or on their chairs at the wedding...that they will take back with glee. Non-predictable unusual ones that you will not see anywhere - be the first to try this trend!
Bath Products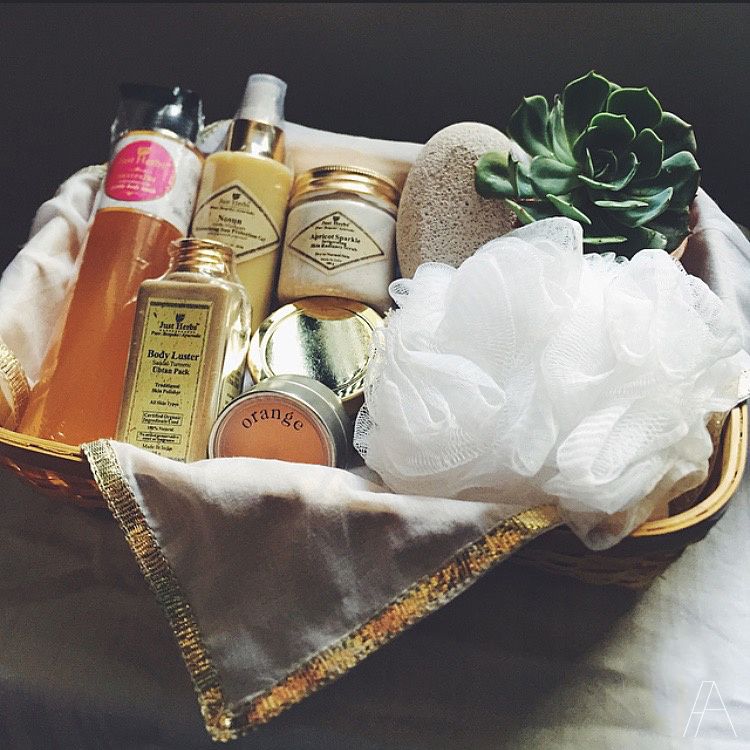 Handmade soaps, chocolate scrubs and cocoa butters are your next best wedding favors. They are usable, customisable and come in adorable packaging to suit your wedding needs.
Get them from: Kama Ayurveda, Forest Essentials, Body Shop
Go Green with Plant Saplings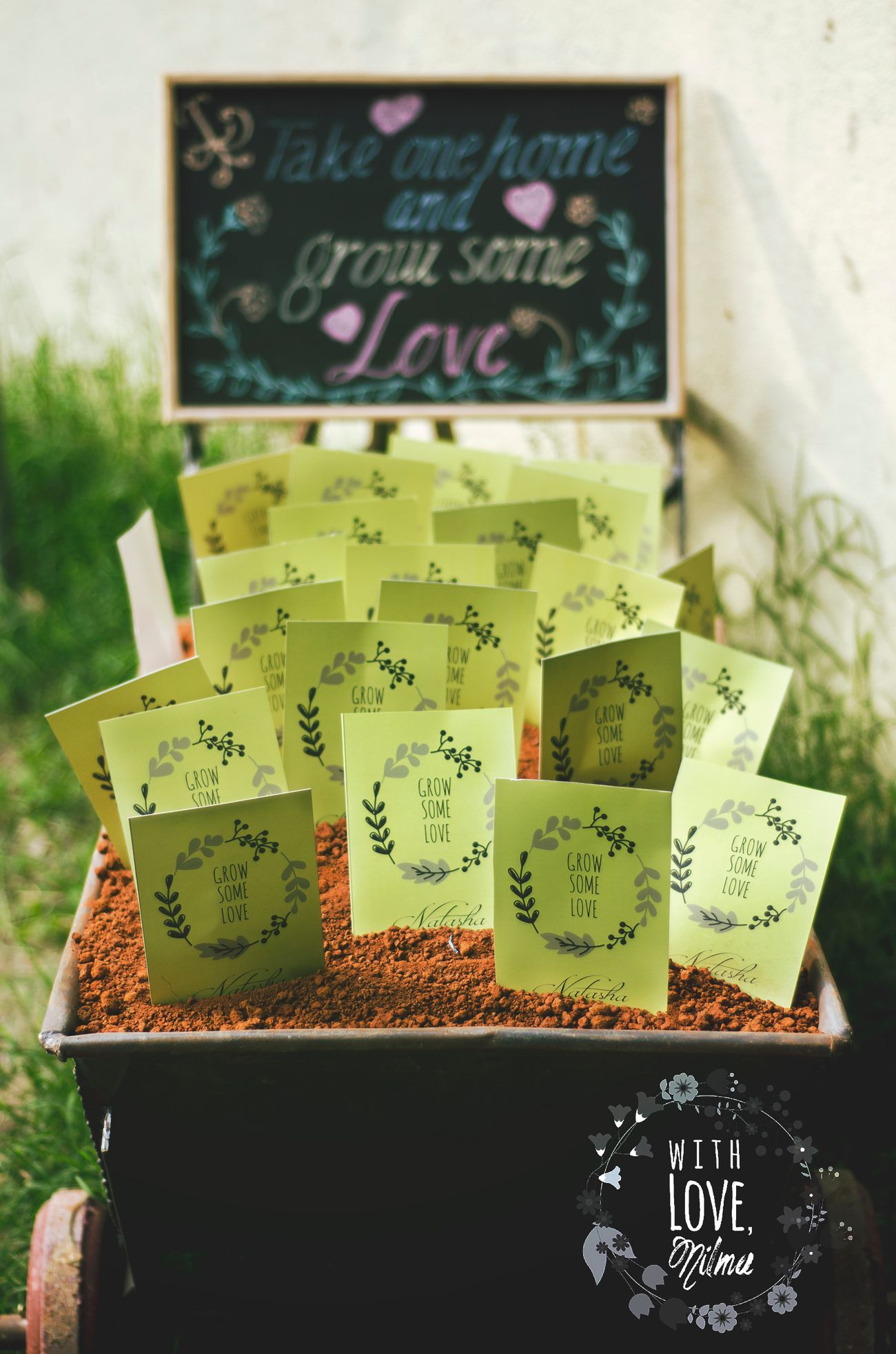 Eco-friendly weddings are the way to go this wedding season. Plant saplings and seeds to be planted are beautiful yet meaningful wedding favors.
Technology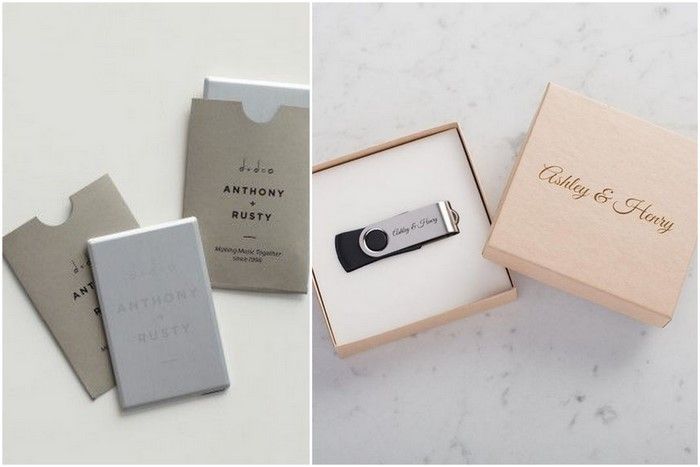 Picture Courtesy: Martha Stewart Weddings; Etsy - Boutique Packaging
USBs or Pen drives with the wedding album can go along with your thank you notes post the wedding. This is a beautiful way to commemorate the wedding with memories! You can also customise them to reflect the bride and groom's initials or the theme of the wedding.
Succulents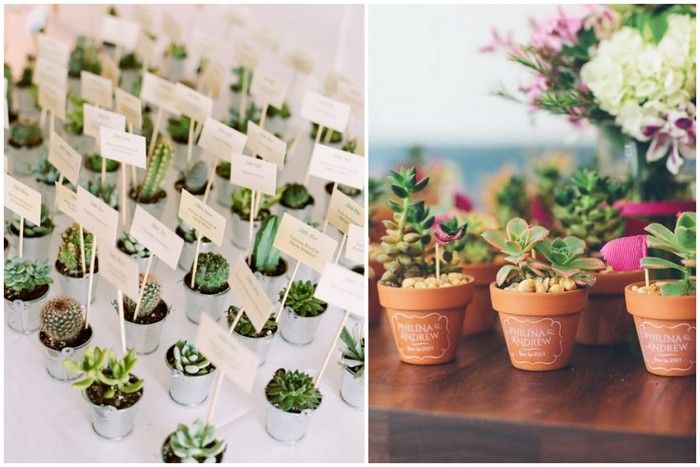 Picture Courtesy: Wedding Chicks; Style Me Pretty 
There's nothing cuter than succulent favors stuffed in a teeny container. Guests can display them in their homes or on office desks. The good thing about mini succulent gifts is they don't take up too much space and add a nice bit of greenery to your surroundings.
Monogrammed Luggage Tags / Passport covers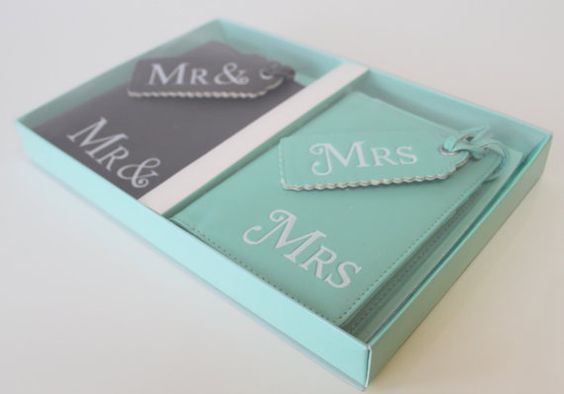 Picture Courtesy: J R Boutiques 
These are the perfect start to a destination wedding - and people will love them. Get the leather ones if you are looking at something luxurious and the usual patent leather ones if you want it budgeted.
Scented Candles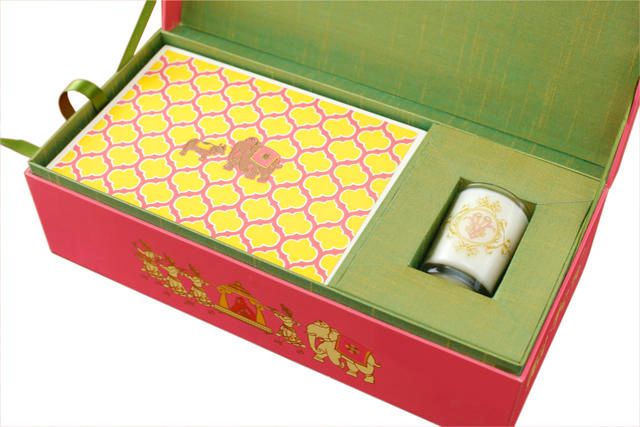 Buy them from: Niana★ 5
Luxurious scented candles are a gift any household loves and  a set of 3 sweet ones in your favourite fragrances may be just what your guests need
Champagne Mini Bottles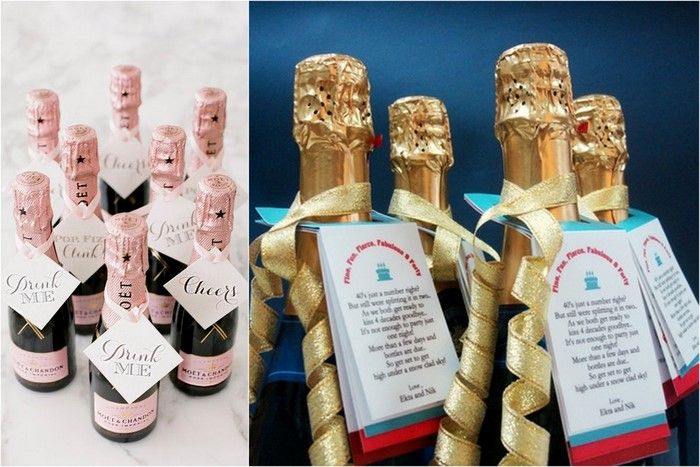 Champagne...need we say more? Add your own twist to it by packaging it to suit your wedding colours and theme.
Trays To Take Back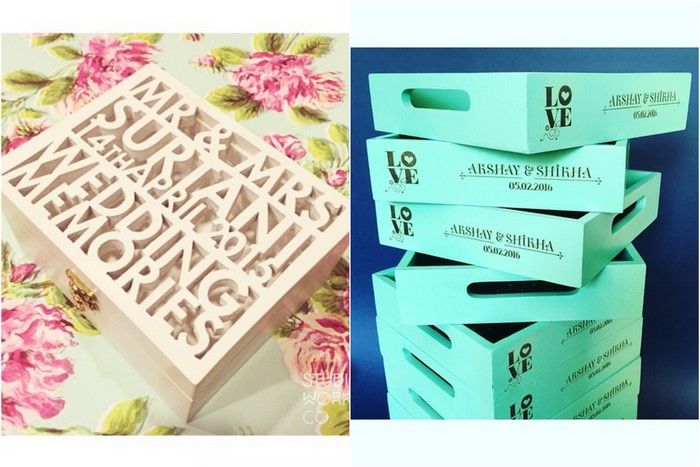 Buy them from: Studio Works Co.★ 5
Pick a neat tray and engrave all the beautiful things you want to say. Don't forget to colour it according to the theme and keep it simple.
Music CD Mixtapes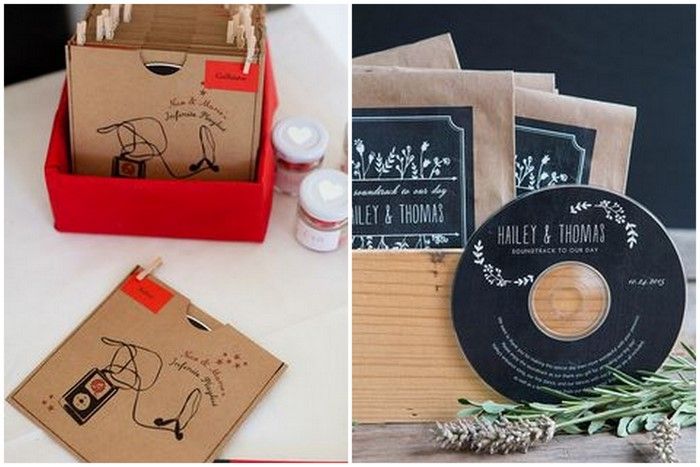 Picture Courtesy:Brit + Co; Evermine.com
CDs with your favourite songs and interesting commentary from the both of you can actually be a great gift to your BFFs and loved ones. Or simple make a list of all the songs you played at your wedding!
Playing Cards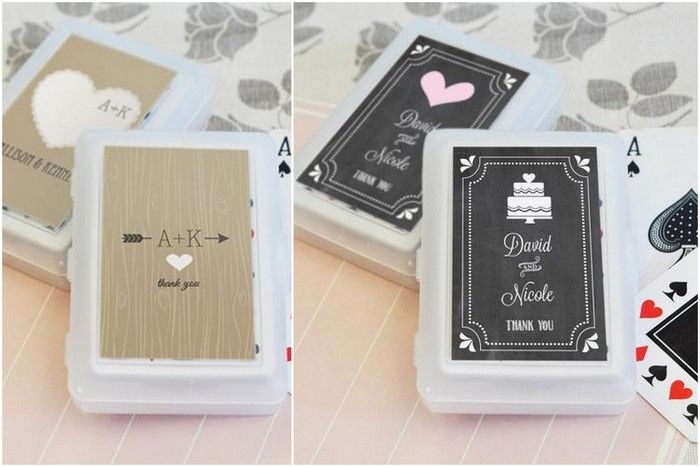 Picture Courtesy: Weddings by Dezign 
We all use playing cards and there's always one that is handy at dad's desk so why not customise it and give it to your guests.
By Apoorva Pagar
Read on to know more about planning your destination wedding and make your vision come to life!