OTT Genda Phool Decor Is Back In Vogue, & Here Are Some Ideas To Take Inspiration From!
BY Sakshi | 20 Dec, 2018 | 1799 views | 2 min read
So to be honest, there was a little bit of a genda phool saturation that happened previously, after all, it was there everywhere! But after seeing newer things, we are back to some marigold loving, and we love how creative some of the uses these days are! So here are some OTT genda phool decor ideas which look amazing, and might just be perfect for your upcoming wedding in 2019!
This one that matches the bride's lehenga beautifully!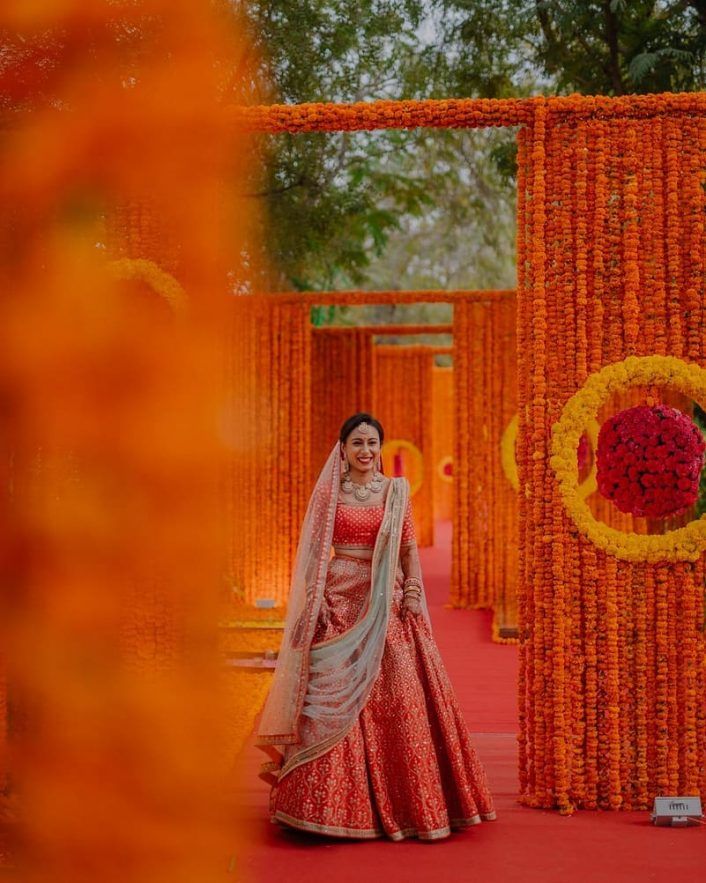 Image via The Royal Affair★ 5
How pretty is this? The shade of the marigolds matching the bride's lehenga beautifully!
This elaborate mandap which looks so grand!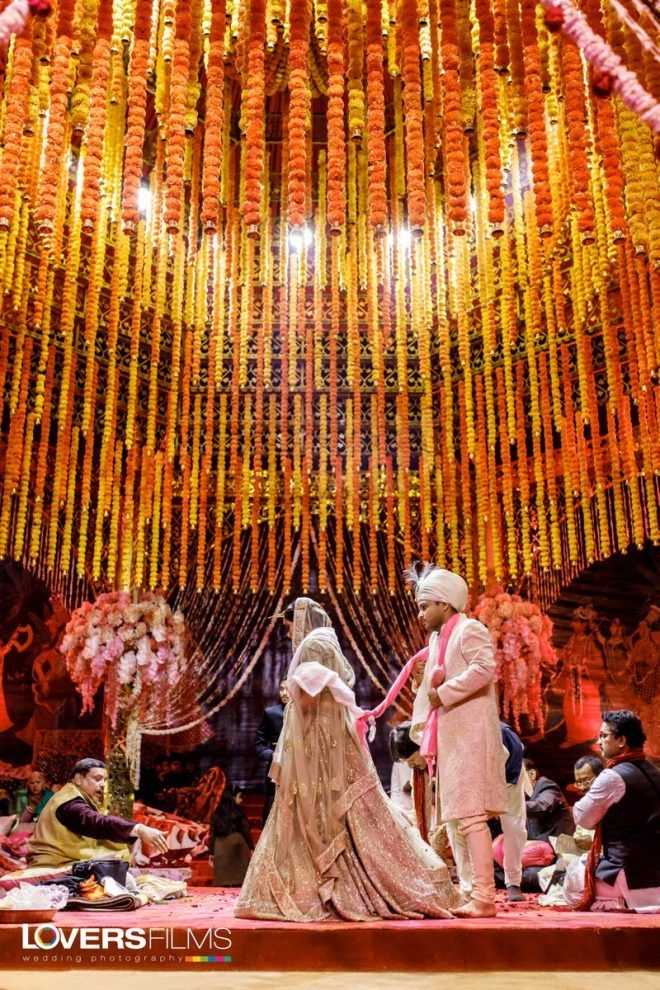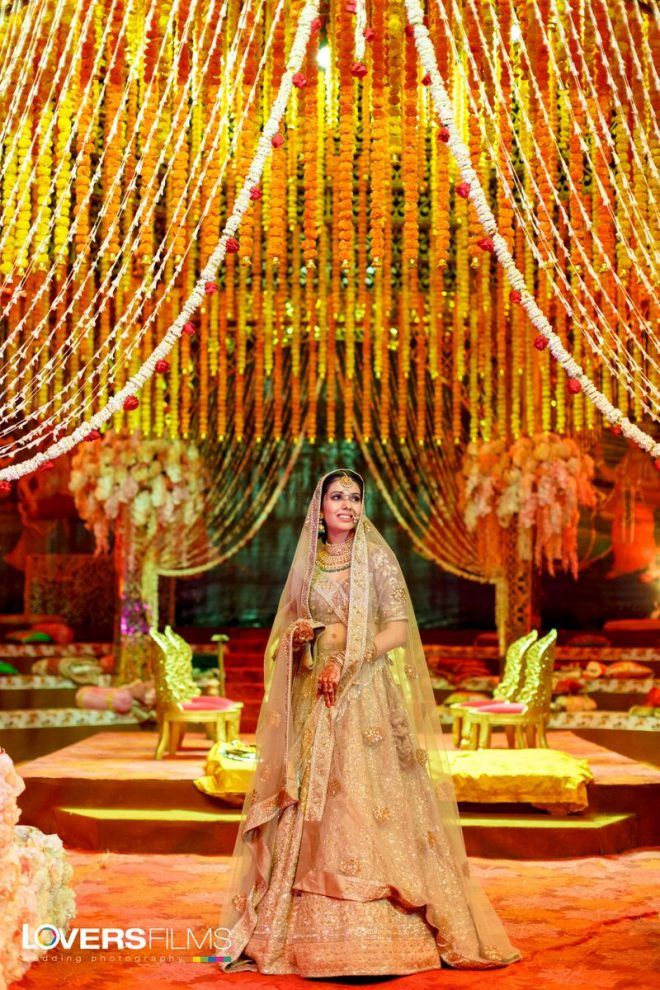 Image via Lovers Films★ 4.9
Now that's a memorable mandap isn't it? So grand and looks amazing in photos! 
This one with the contrasting orange and yellow strings!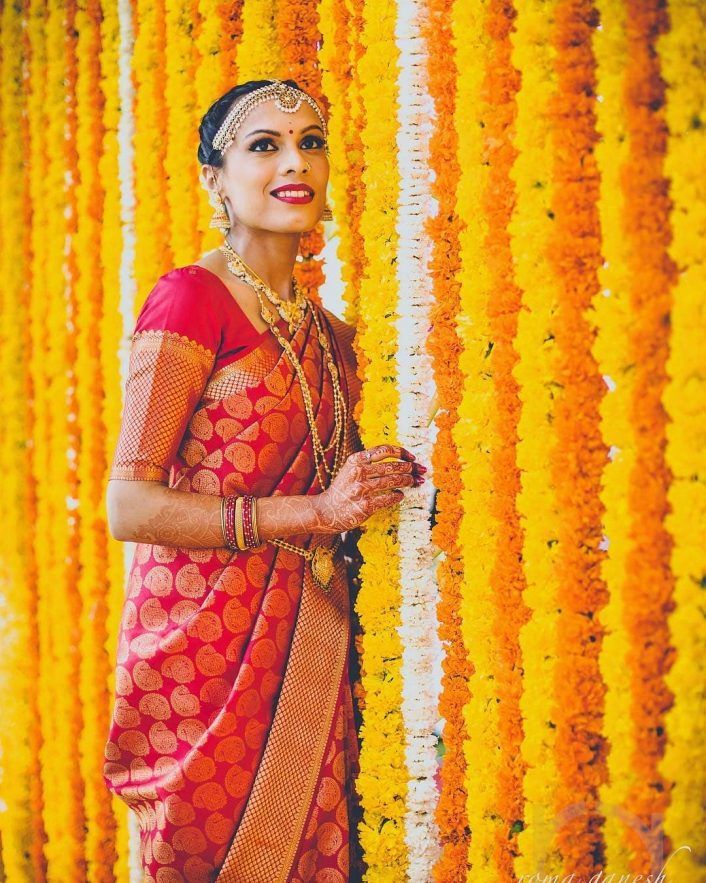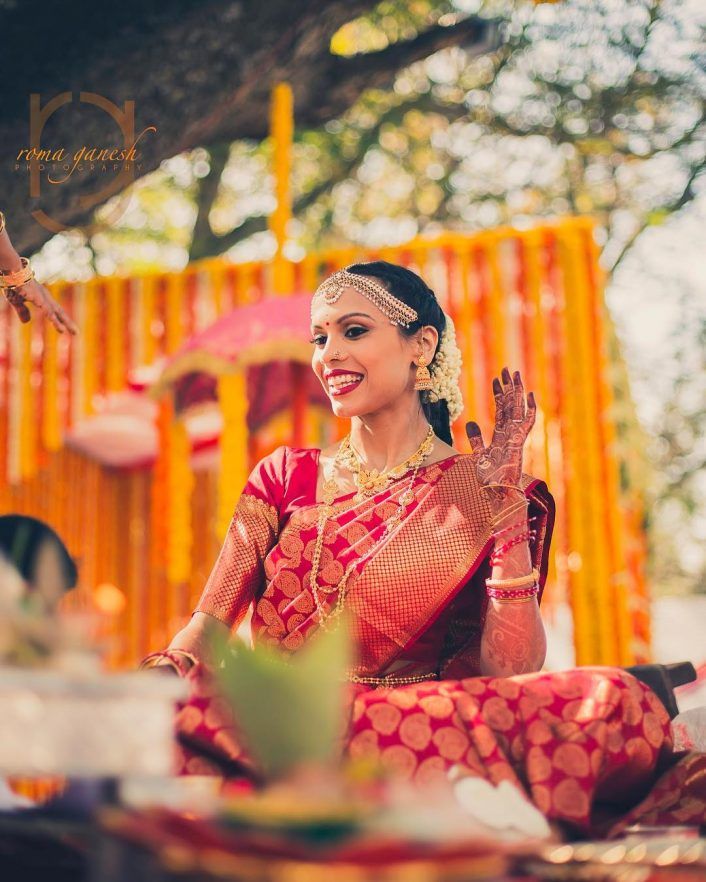 Image via Roma Ganesh Photography★ 5
This one is so perfect for South Indian weddings- love the play of colour! 
This mandap which has a beautiful ombre effect!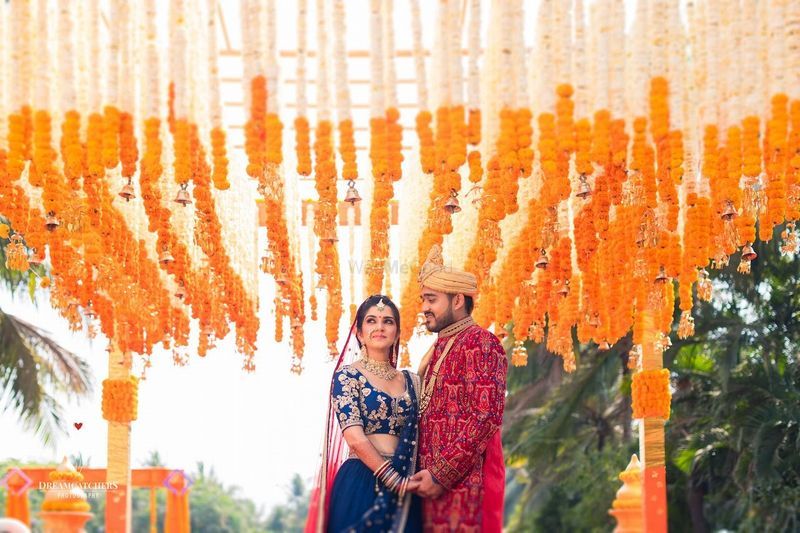 Image via Richa & Khushil (Mumbai)
Now that's a refreshing Mandap- so unique and pretty with the ombre strings!
A genda phool chandelier!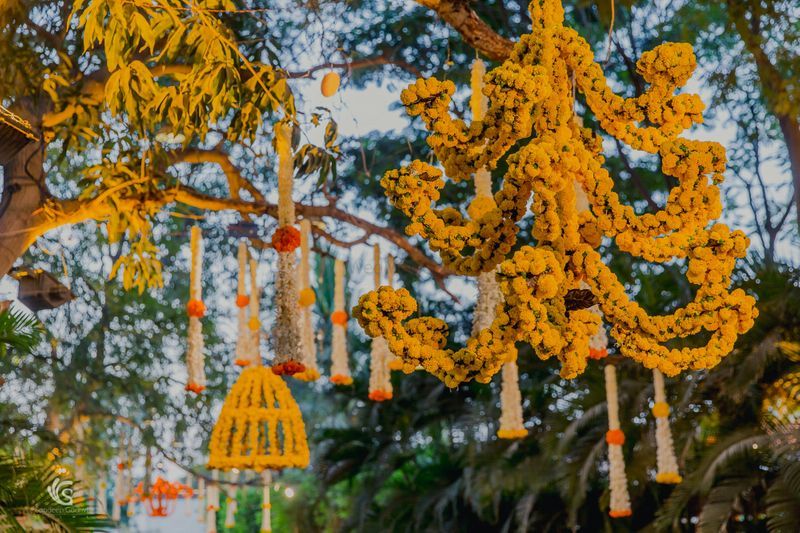 Image via Sandeep Gadhvi Photography★ 4.9
That's new and pretty isn't it? A great idea for some statement decor!
Or something cool like this!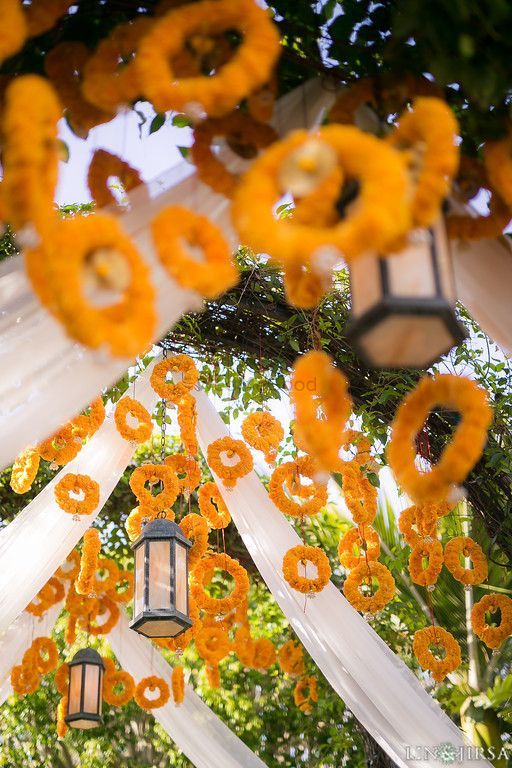 Image via Diviya & Sumit (USA)
This is another cool idea which looks so unique !
Genda phool draped entrance decor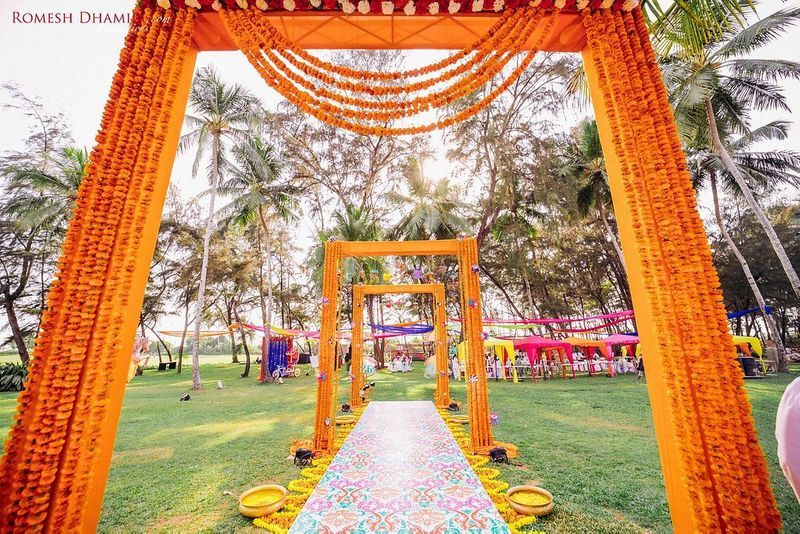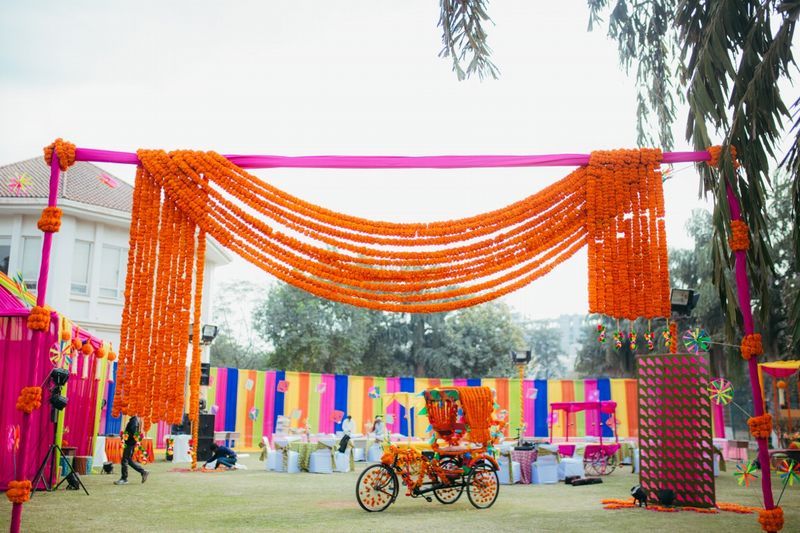 Image via Karisha & Paresh (Goa) and Beginnings For You★ 5  
Genda phool for the entrance decor is also a great idea- and looks amazing!
A floral curtain photobooth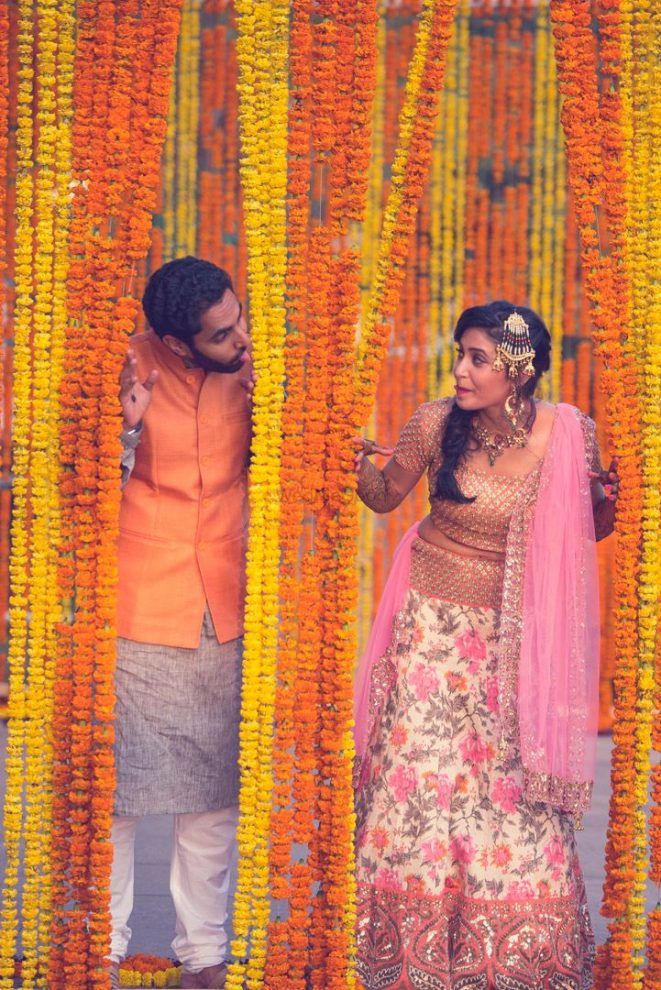 Image via Studio F2.8★ 4.8
Makes for bright and happy one!
This genda phoolon ka chadar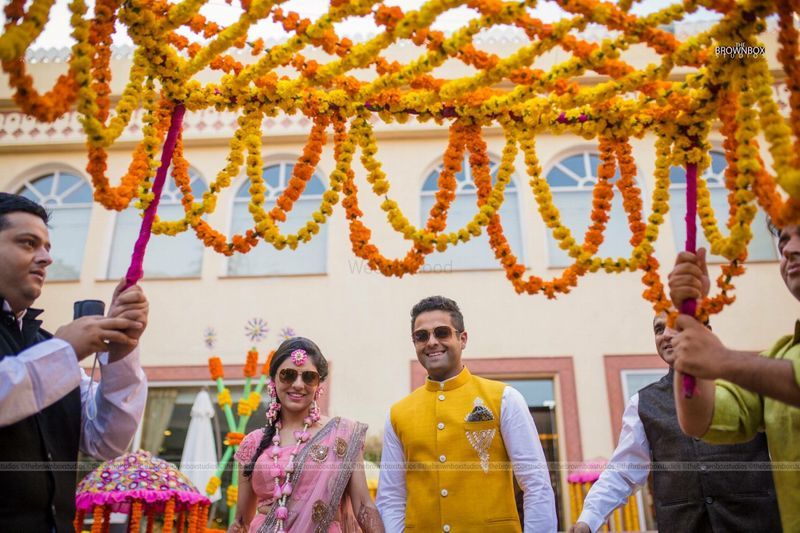 Image via The Brownbox Studios★ 5
An all-genda phoolon ka chadar also looks quite great! Especially for the Mehendi!
Or a floral umbrella!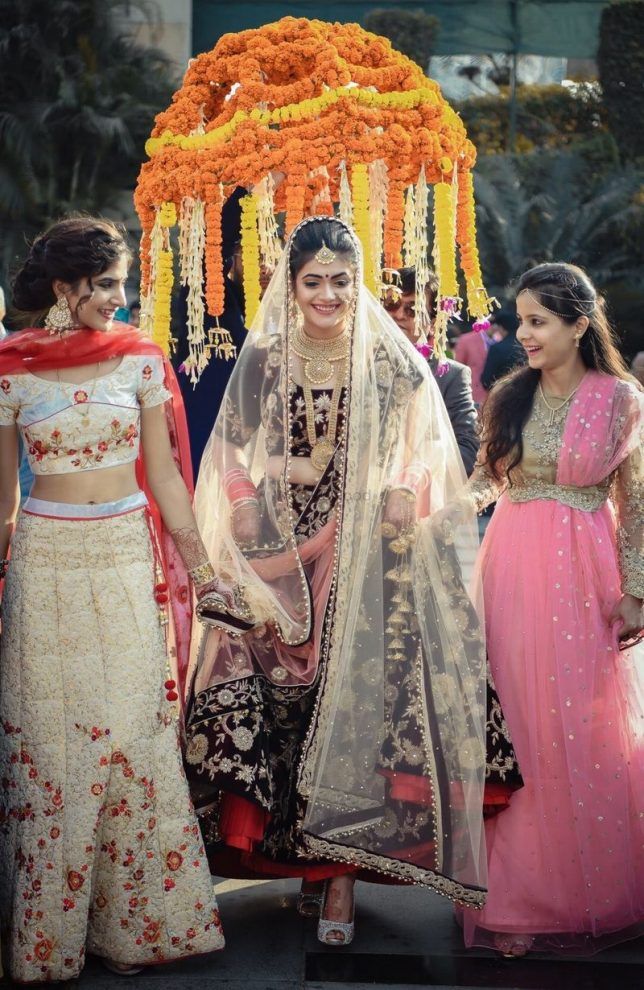 Image via Sumit Clickography★ 5
A floral umbrella works well too!
Floral string curtains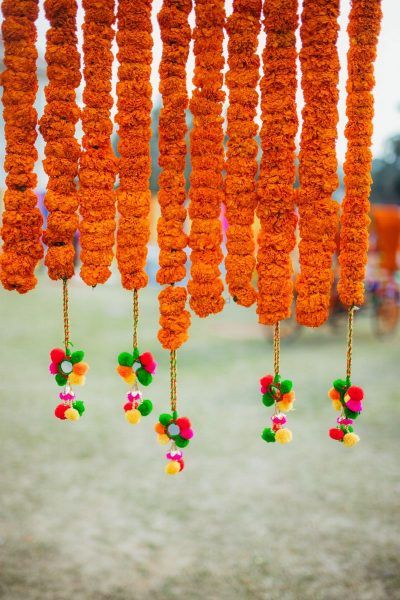 Image via Beginnings For You★ 5  
This one is a little minimal, but super cute and happy!
ALSO READ: 3 Pretty New Mehendi Decor Themes to DIY in Under 20K!