Photographers Reveal: The Do's and Don'ts for Your Pre Wedding Shoot!
BY Sakshi | 10 Feb, 2017 | 1675 views | 4 min read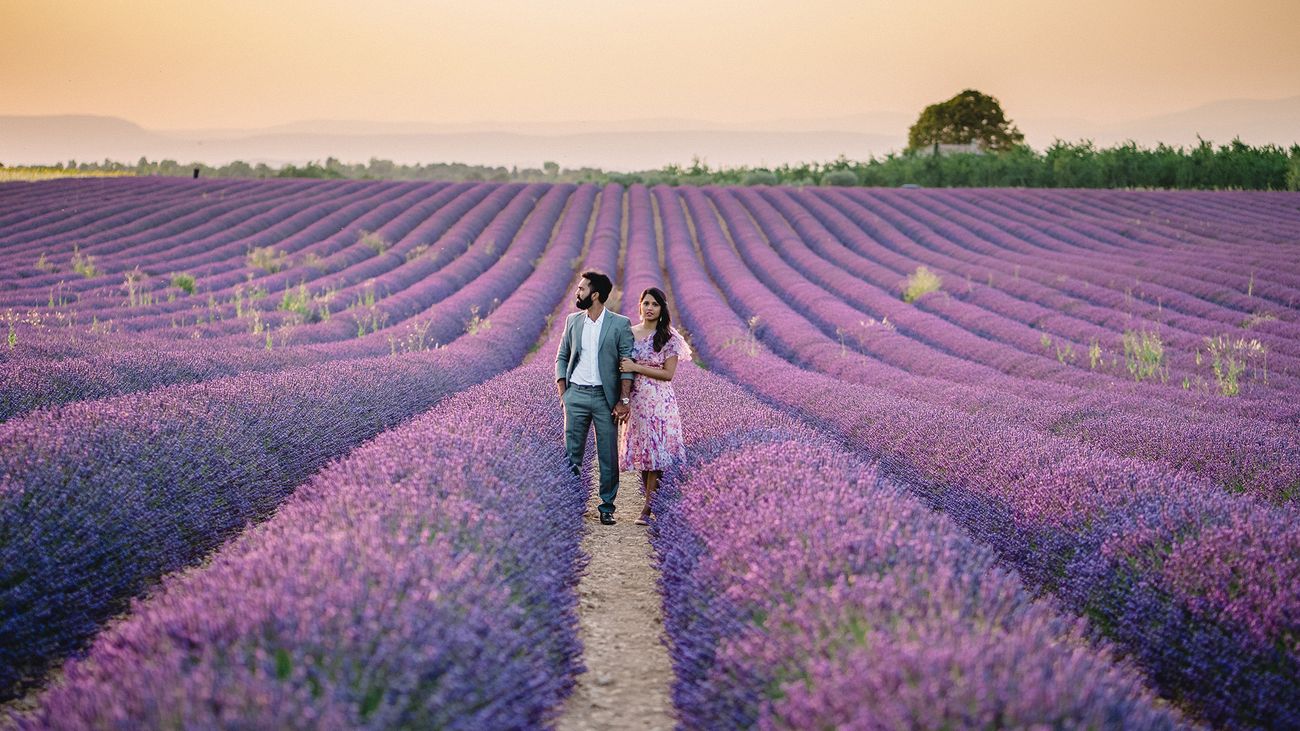 Photo: Stories by Joseph Radhik
Every couple wants the perfect pre wedding shoot- but not all of us are able to do it! We asked some of the leading wedding photographers in the country for their thoughts on the Do's and Don'ts of a pre wedding shoot... keep these in mind and you're gonna be pretty sorted!

The Do's of a Pre Wedding Shoot
Carry a pair of flats
Fotografia9 mentions that Pre Weds involve tons of walking around. Brides - wear flats for all that walking. For posing, get your heels out seperately.
Ask the Photographer to do a recce
He also mentions to ask the photographer if he is aware about the locations and if he is going to do a recce. A good photographer will always want to do a recce before a shoot.
Wear your smile
Going Bananas Photography

 mentions "Might sound cliched, but the best thing you can wear is your smile. Be yourself and be confident. It's the recipe for an amazing shoot. Also,  enjoy the shoot - you won't just get photos, you'll get an experience and it will be worth remembering this special day forever."
Wear something that moves with the wind
Something that flutters, moves around is great for creating that extra drama in photographs. Be comfortable, but WedMeGood reccomends you wear something that can catch a bit of movement
Have some fun with each other
Dhanika Choksi Photography

 mentions "Have fun! According to me, this is a great opportunity for you and your photographer to get to know each other, and for you to have a lot of fun relaxing, laughing and spending time hugging your other half, while creating some stunning photographs that you will want to put all over your wall. So enjoy it! The only thing we expect to make good photographs is for the couple to  have fun, leave all other worries to us :)
Spend some time getting to know your photographer before hand
Studio Zeppic mentions that a pre wedding shoot is the first step of comfort for a beautiful wedding coming ahead. So the couple should think of the session as the first step towards a lasting friendship with the photographer, it'll make both the couple, and the photographer pally and comfortable with each other.
Solid colors work great
Busy colors and prints can sometimes detract from a photograph, but a clean, solid color can make for some seriously striking imagery.
The Don'ts of a Pre Wedding Shoot
Dont have too many outfit changes changes
Fotografia9 mentions the biggest "don't" - too many changes in a day most likely always ruin a shoot. The amount of time taken to change clothes and putting on makeup almost always eats up in to the time allocated for the images!
Don't just look for beautiful images without paying attention details
Going Bananas Photography

 mentions "Don't just look for beautiful images. That's easy for us photographers. Instead, ask us to create something you can relate to! You are investing so much time, effort and money in us not just for pretty pictures, you are investing in us to create nostalgic moments. Also, don't rush into a shoot without preparation. Small details matter. Spend time with us preparing for a shoot."
Don't carry your phones in your pockets
Dhanika Choksi Photography

 "Please do not carry bulky items in your pants/ trouser pockets! It's not fun to Photoshop an iphone bulging out of your jeans in every photograph, and nor does it look flattering for anyone ;)"
Don't focus on posing
Studio Zeppic "Don't focus on posing. Just be yourself, and think of the years of happiness, and fun in the years ahead. And most important of all, have faith on your photographer to capture the beautiful, fun moments!"
So basically, relax, don't micro-manage or worry and just have fun!