Photographers Reveal: Tips For Camera-Shy Brides!
BY Sakshi | 16 Sep, 2020 | 3364 views | 4 min read
Raise your hand if you're an awkward poser too! Not all of us are natural in front of the camera- most of us get awkward when told to 'pose' in front of the camera, and that too when we're in the frame alone. But when it is your wedding, and you have to get that bridal pose of your dreams, then we recommend you calm your nerves, and try one of these tricks suggested by some popular photographers!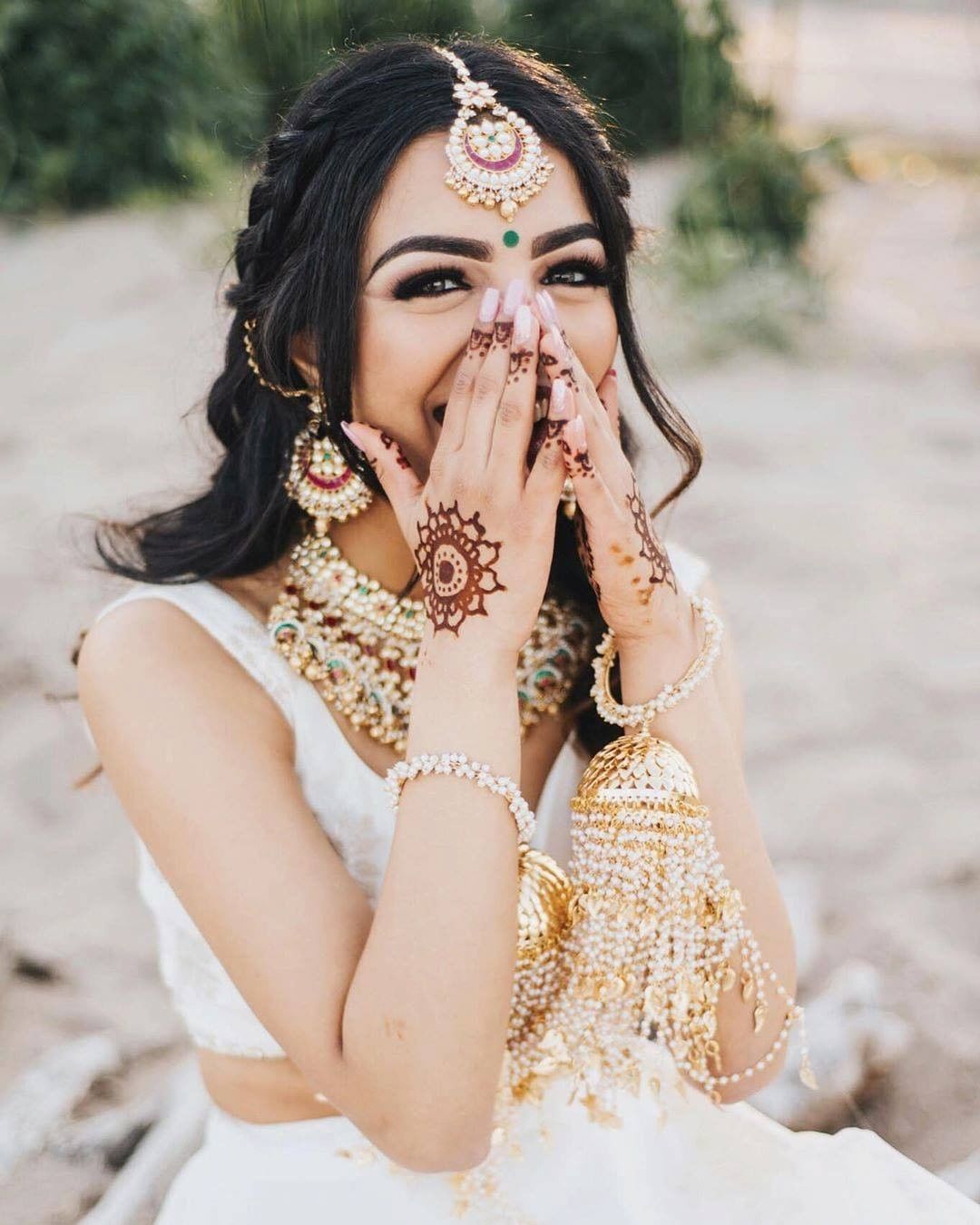 Image via @tirath.shergill
We love this pose for a shy bride! If you're looking for more tips to look natural in front of the camera, here are some excellent tips for camera shy couples!
It's very normal, and a situation that a lot of brides face. You might be feeling nervous because of the discomfort that you feel in front of the camera. But every photographer has a certain vision. So to bail out of this situation, you need to do is to share your thoughts Having Chat about your big day what you want from it. It will give you piece of mind. and let the photographer to do the rest of the work. We knows the best. Trust his instincts and your wedding pictures will turn out better than expected.
In my POV, we should talk with our bride more and more to make her comfortable with us! We love to work as a friend more, we recommend try to crack joke in front of her make, her comfortable by complementing her and be more talkative in please manner and keep happy face. Try to be normal as much as we can!
We love capturing brides as an happy and free soul and for that it's very important to let her be herself and give the best pose they are more comfortable in. Everyone has got a certain angle or they the way they like themselves to be clicked, and when we let me free to do so, they are not shy anymore and would always say us 'ek is angle se is pose mein bhi click karlo'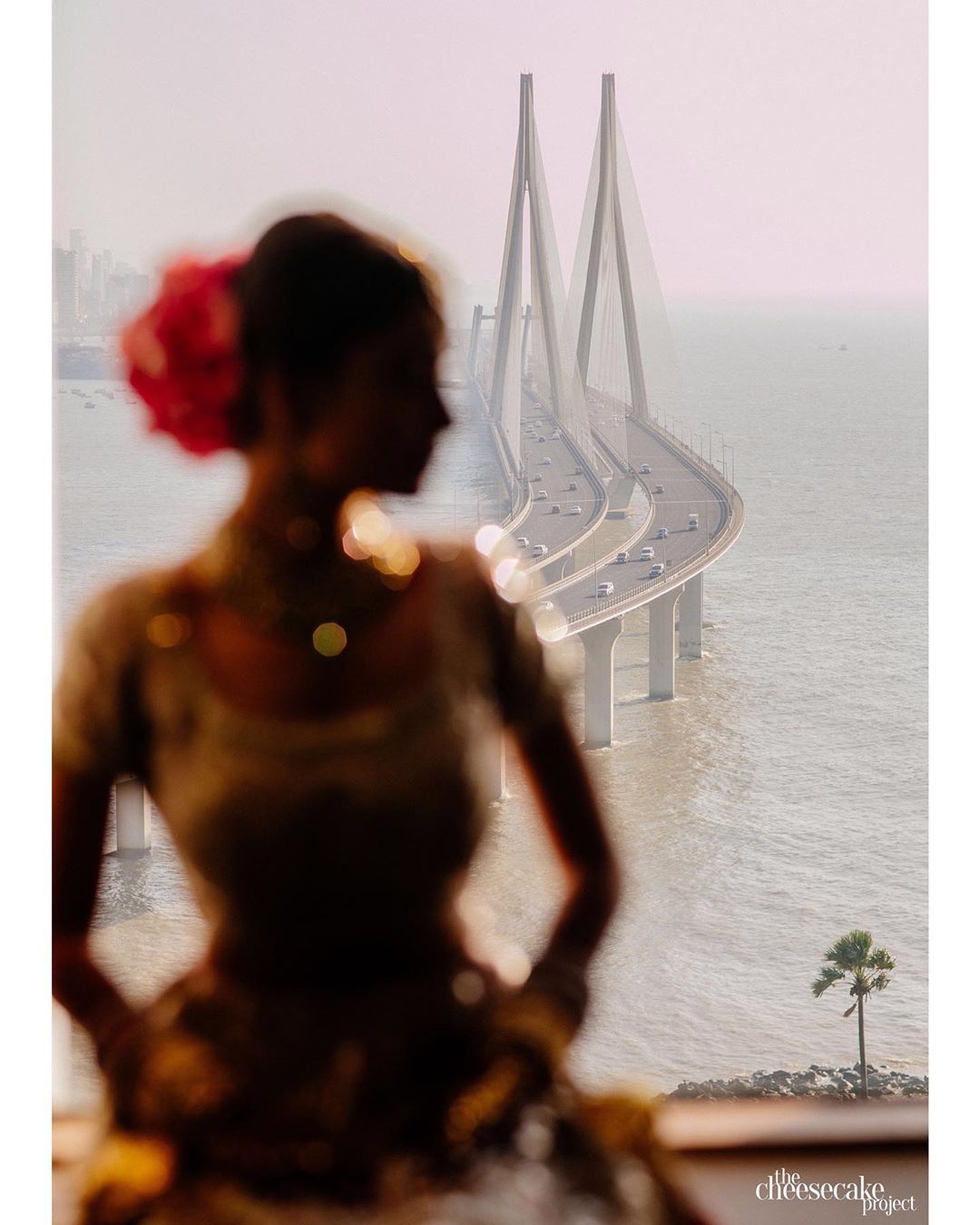 Image via The Cheesecake Project★ 4.9
This is one of the most common requests I get from our brides that they won't pose for any photo. The first point to understand from a photographer's perspective is what is the reason behind the person's shyness towards the camera. It could be that they aren't a very extroverted person and don't like to pose. In that case two techniques work best. Firstly, tell them that you'll just go the classical way of taking portraits. More often than not the portrait comes out very elegant if the background, sitting position and lighting is good. My additional technique is while taking this picture I engage them in a conversation and crack a joke or throw an unexpected statement which gets them laughing and we get a very natural reaction which the bride had never imagined will be in her wedding album.
Other reasons for the shyness could be that they may have not liked how they look in photos vis a vis to how they imagine themselves. Once you get to know exactly the reason which could be a preference of particular profile, height of taking pictures, omission of certain feature, it can be tackled. In few cases a simple counselling also can help the bride feel much better about her looks and embrace it wholeheartedly.
It is important to get comfortable with your Photography team, which can be easily attained through a pre-wed Photoshoot or getting along with them during the smaller rituals. They will ensure that you don't do things that will put you in an awkward zone. Besides giving subtle poses are the key to attain great results.
It is suggested to forget if the camera is around and get yourself clicked in candid form majorly. Just enjoy your day and trust the artist to do their magic. You will find great results to come through if the photographer understands your expectations better.
ALSO READ: Are You Guys Camera-Shy? Here Are 7 Basic Romantic Shots To Take With Your Bae!