Pool Party Ideas To Make Your Event More Fun!
BY Sakshi | 14 Jun, 2019 | 27405 views | 3 min read
If you're having a summer destination wedding, a pool party has got to feature on your wedding itinerary. Not only is it super duper fun and makes for some uhhhmazing photos- take one look below and you'd know! So that's why a pool party is highly recommended, and we have some great ideas on how to make it even more fun for you and your guests!
Get some floaties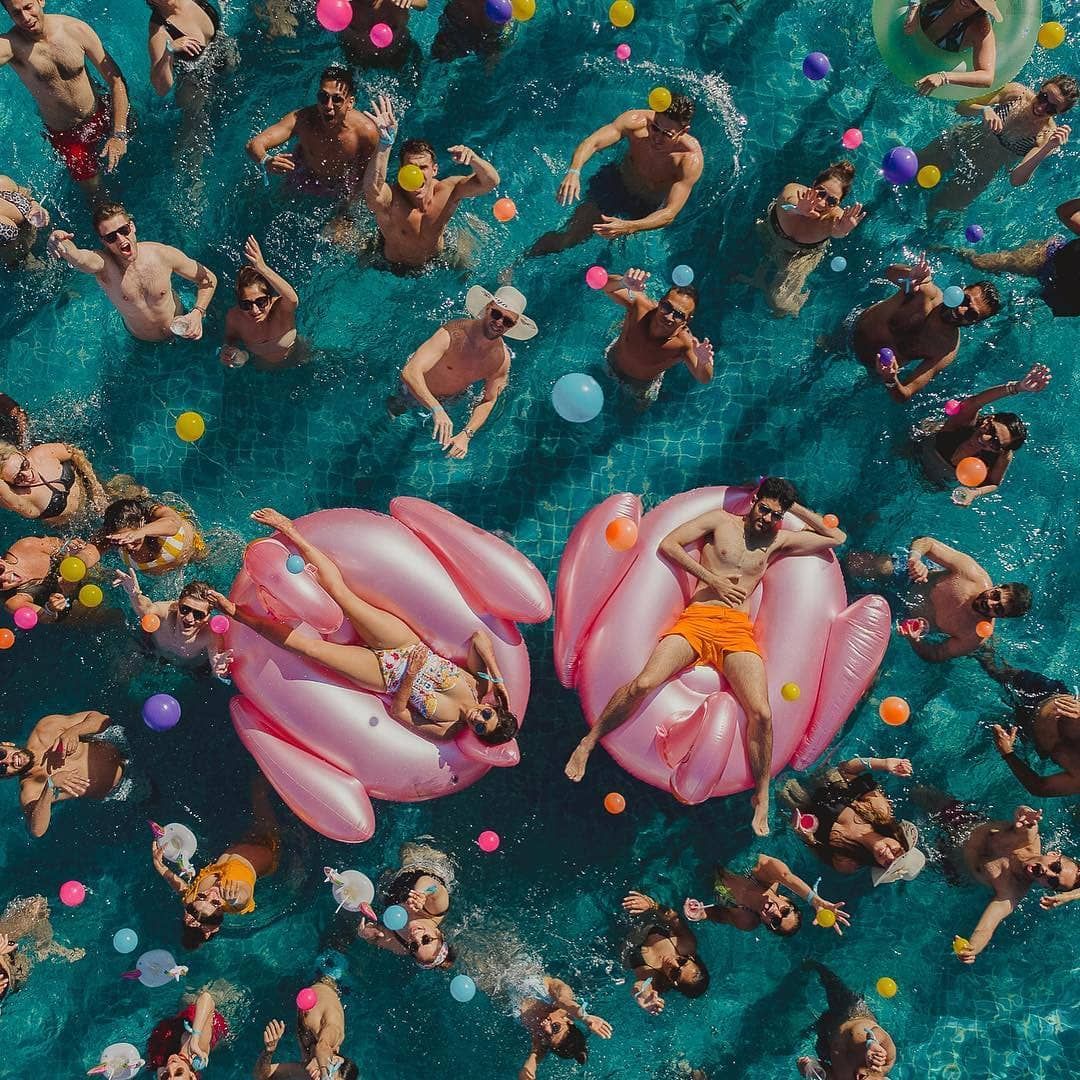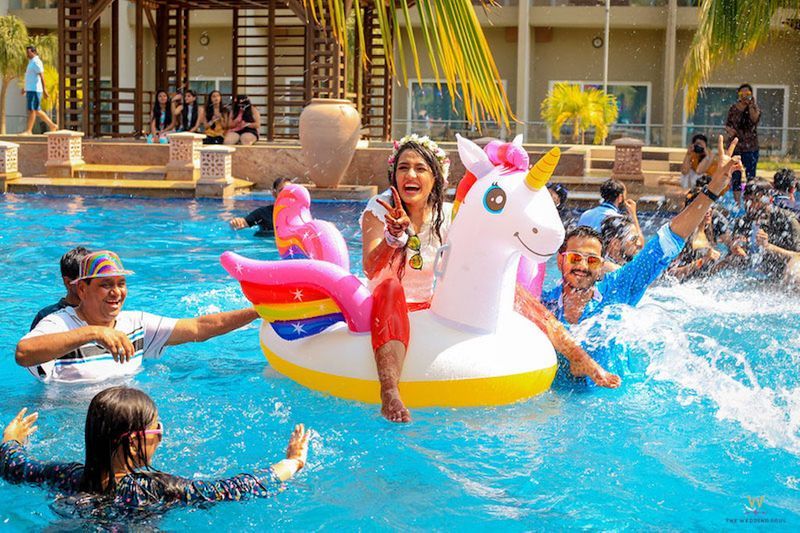 Image via Naman Verma Photography★ 4.9  (Decor by Keeran The Wedding Planner★ 5 ) and The Wedding Soul★ 4.9
Floaties at pool parties are always a fab idea, and these days you get such cool ones that look like super fun in photographs too.
Don't forget them for the drinks too!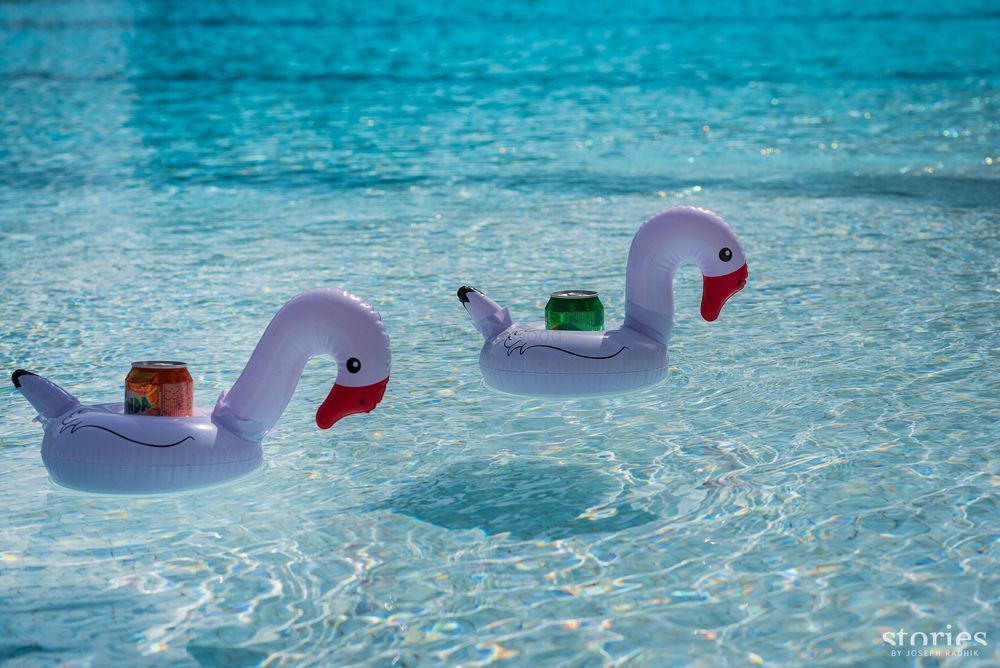 Image via Wedniksha★ 4.9
Floaties for the drinks are also a great idea- guests can take their drinks to the pool without any hassle.
Offer some Insta-worthy cocktails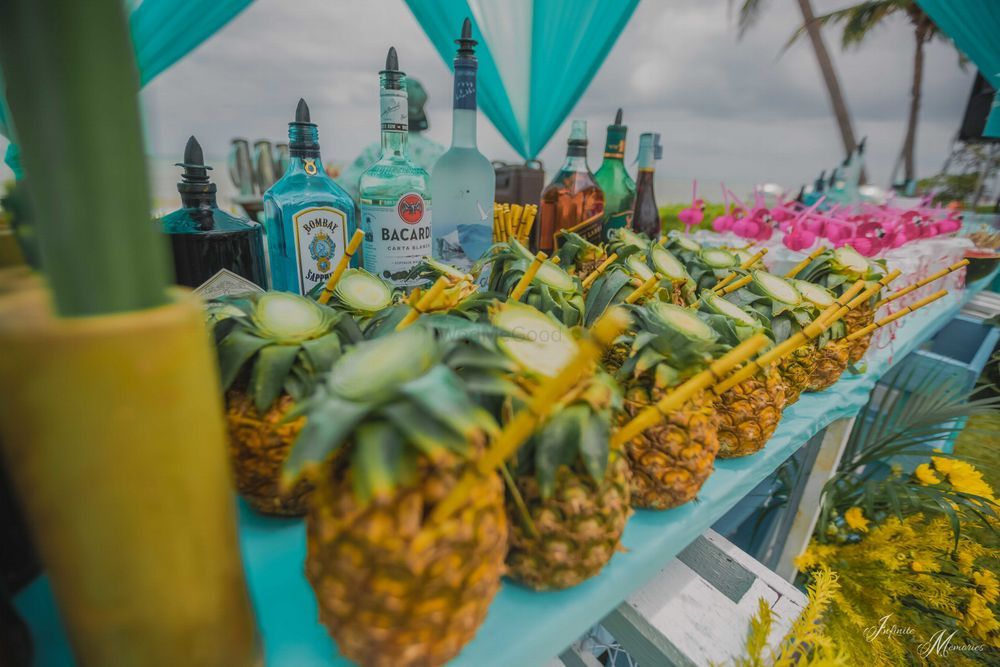 Image via Infinite Memories★ 4.7
Talking about drinks, how about you have some fun concoctions which look interesting as well?
Organise some fun games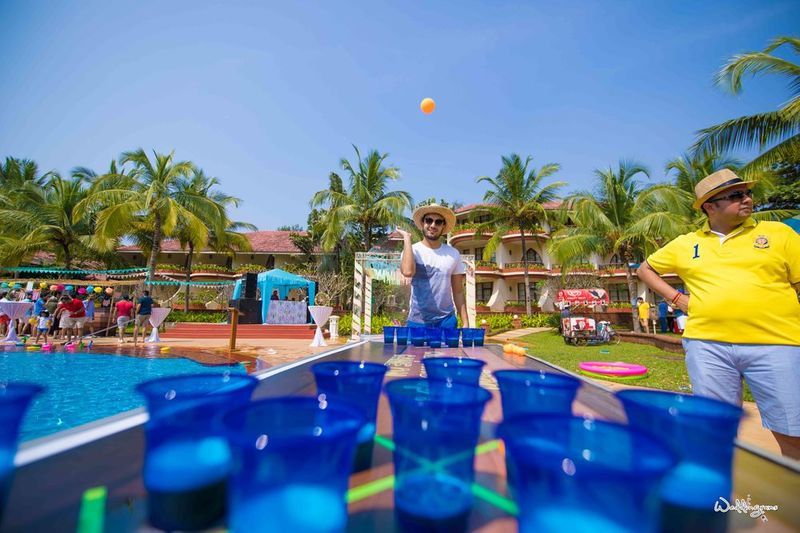 Image via Weddingrams★ 5
Games are always a great idea at pool parties, and beer pong is one of our faves!
A 'Pool Party' Photobooth is a fab idea!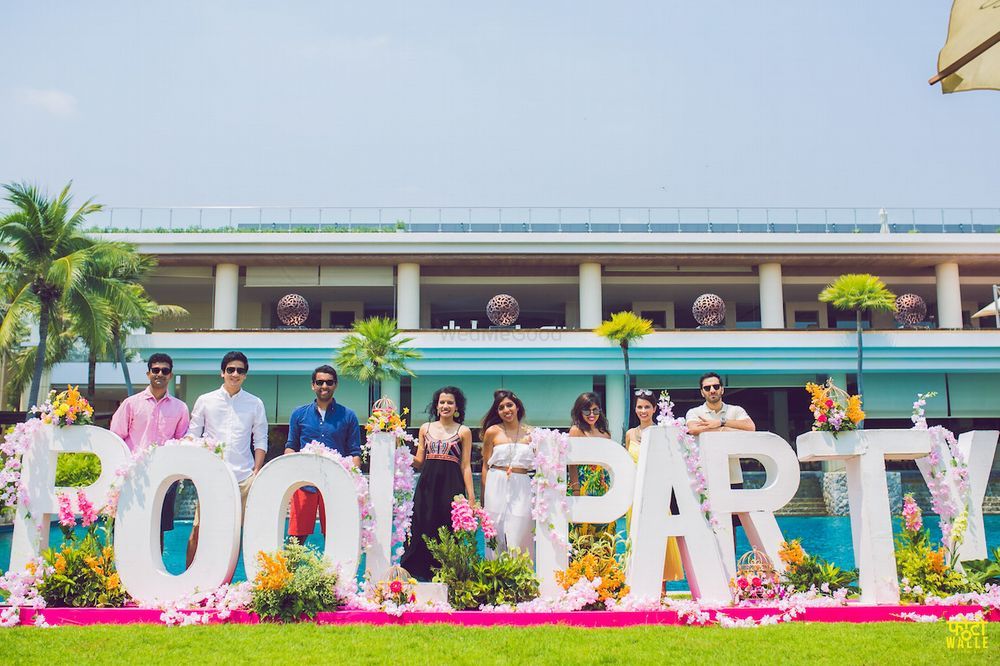 Image via Fotowalle - The Story Folks★ 4.9
This is fun decor that's also reusable for the planners, so you don't really have to get it customised.
As is your wedding hashtag!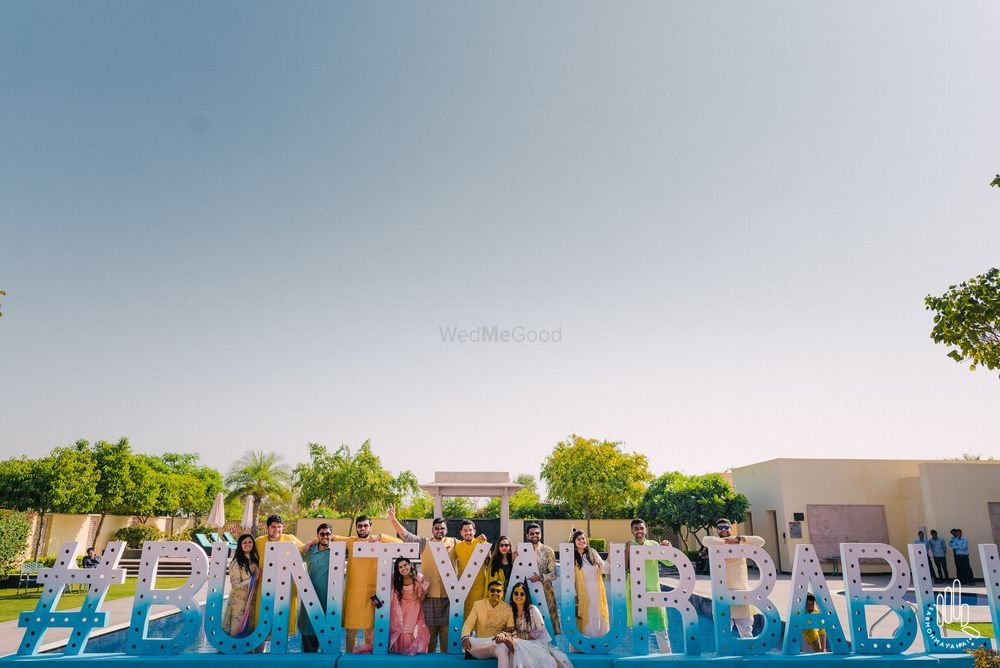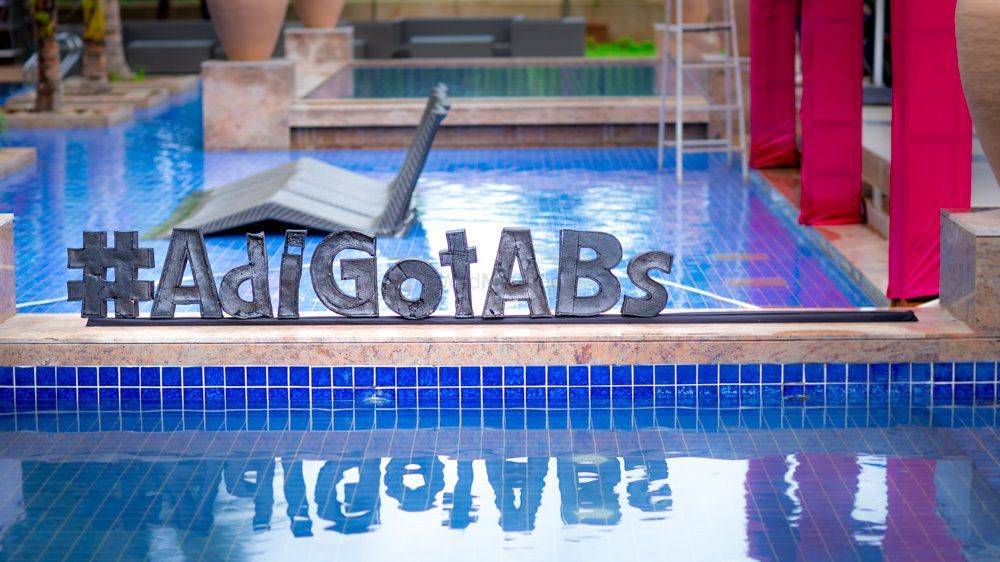 Image via Sab Moh Maya Hai★ 5  and The Knotty Story★ 4.9
If you do want to get it customised, then getting your wedding hashtag done is a nice idea too- you can use it across events.
Make everyone coordinate their outfits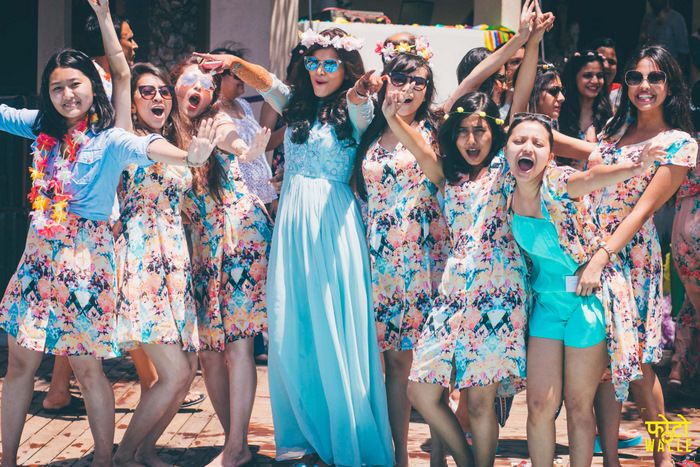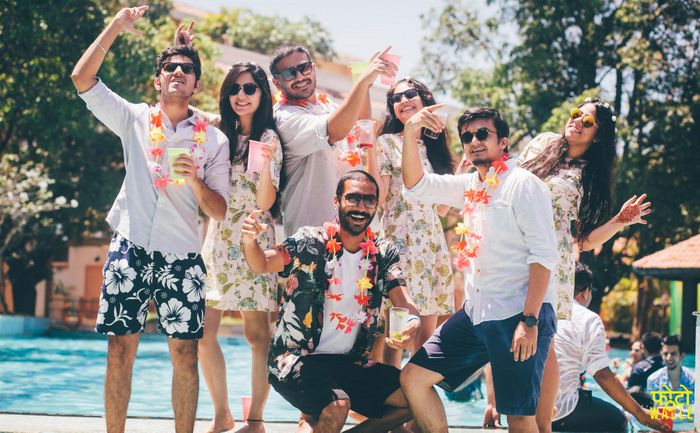 Image via Fotowalle - The Story Folks★ 4.9
This is an amazing idea if you want the photos to stand out!
Or give out customised tees to everyone!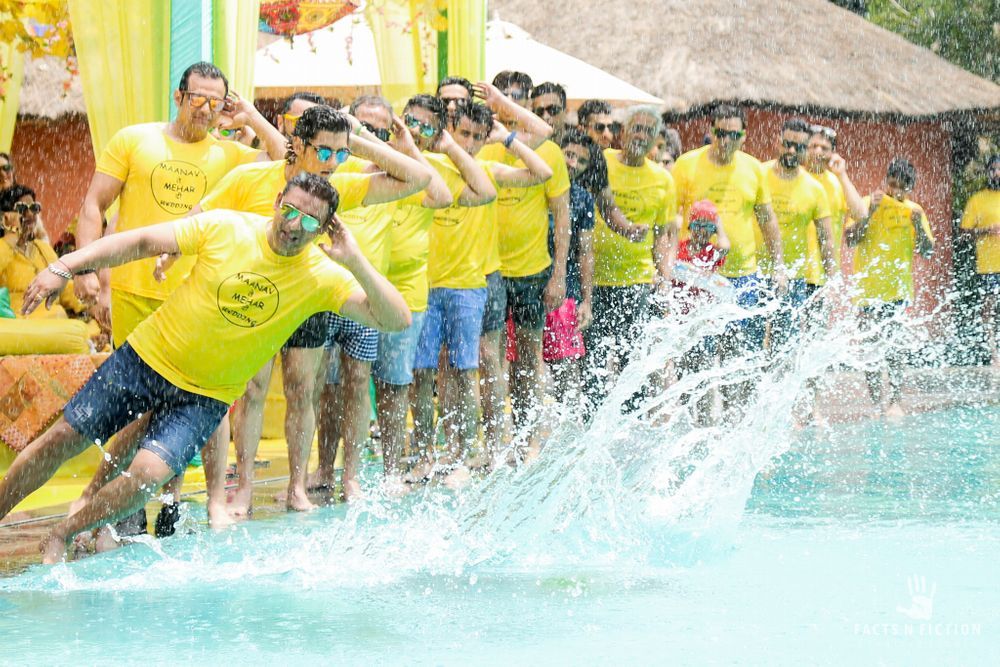 Image via Facts N Fiction Creative Studio★ 5
This is a great idea if you don't want the guests to wet their clothes- just get some customised tees printed for everyone!
Give some nautical theme favours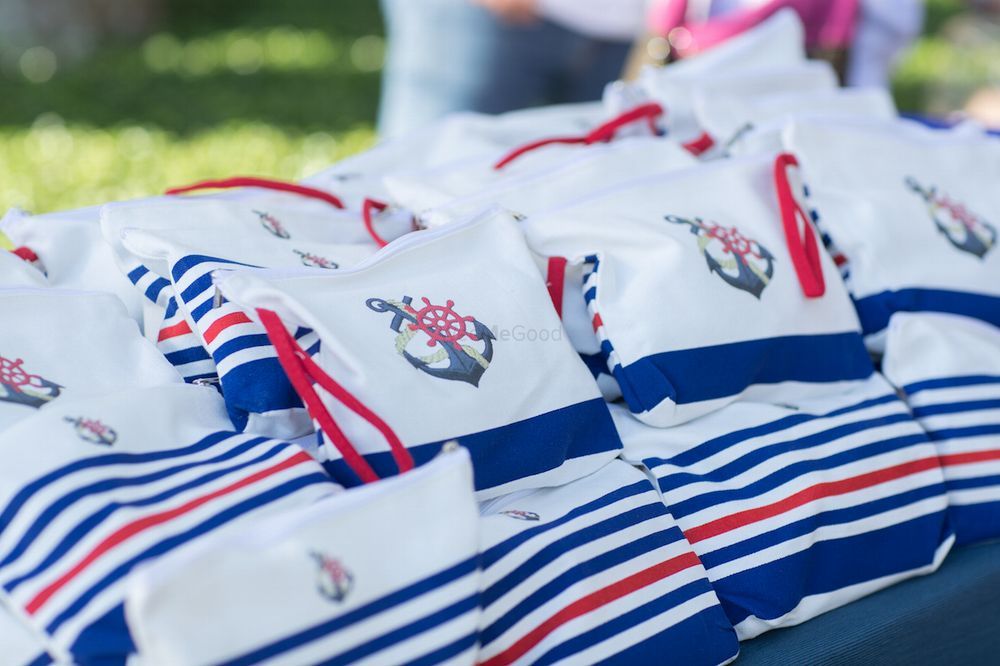 Image via Naina & Rohan
How cute is the packaging for these? Nautical theme always works well for pool parties- be it the decor or the favours.
Or something they can use right there!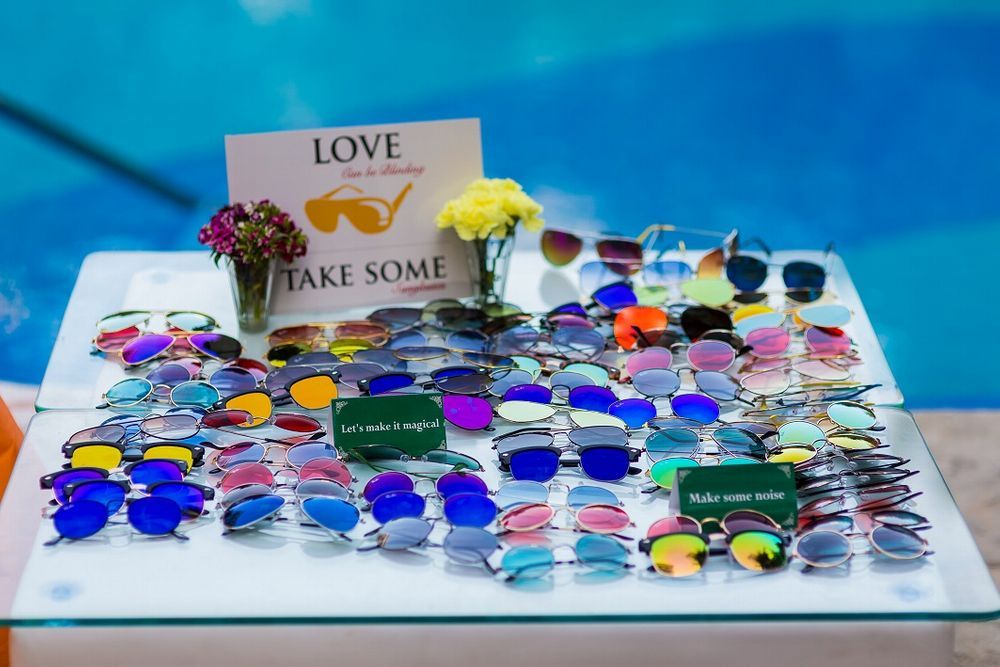 Image via Panodrama Events★ 4.1
Give out sunnies as favours so they can have fun without worrying about ruining their own expensive ones.
Get some canopies to beat the heat!
Image via Élan Events by Nipunika★ 5
If its a summer wedding, consider getting canopies erected- so guests can take a step back whenever they want.
Something for the guests to sit back and relax!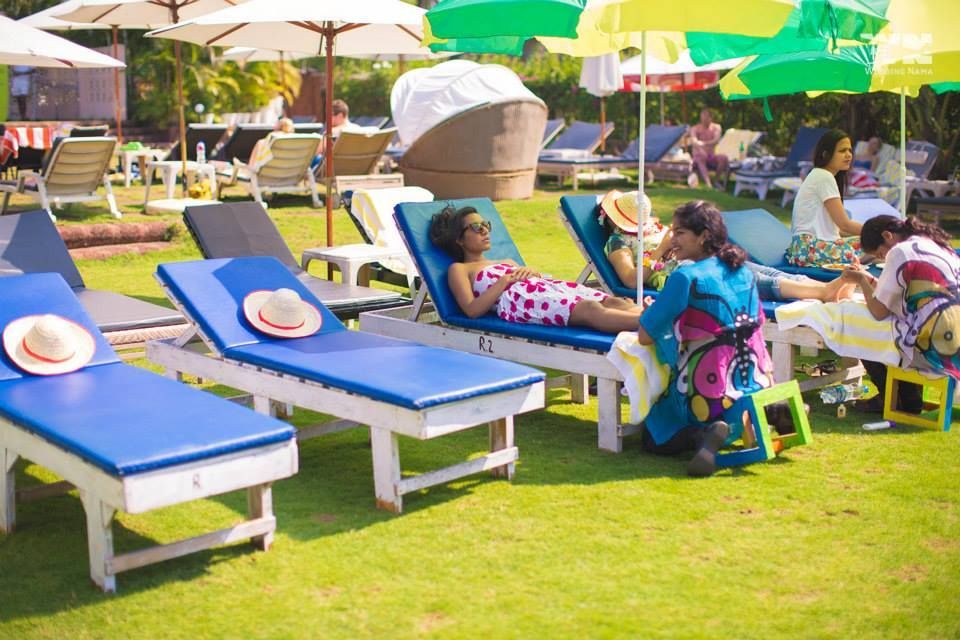 Image via The Wedding Co★ 4.9
If you want to go the extra mile, then how about arranging some relaxing activities for the guests too?
Make the entrance decor amazing!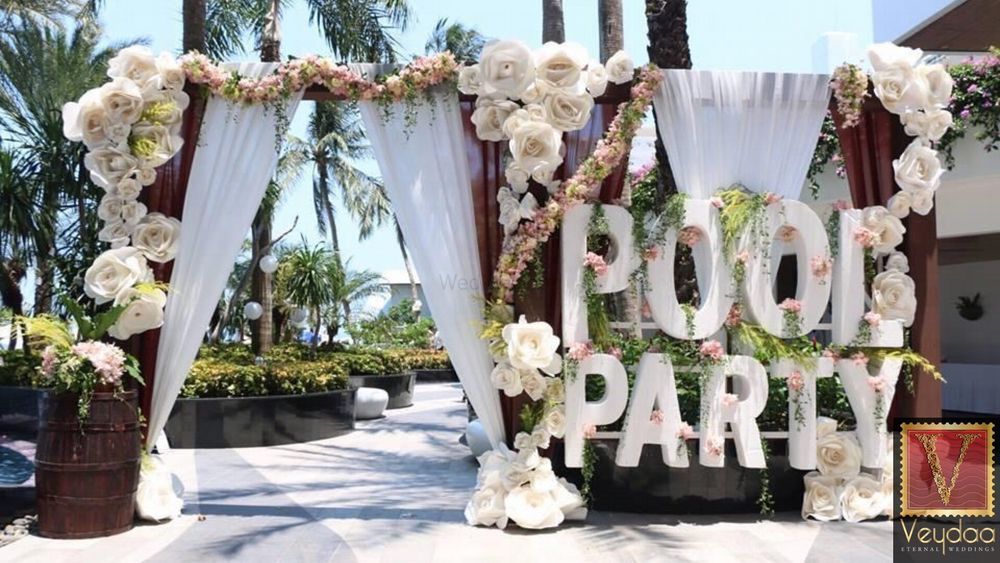 Image via Veydaa★ 4.7
Always a good idea!
Use the pool party to get some cool shots!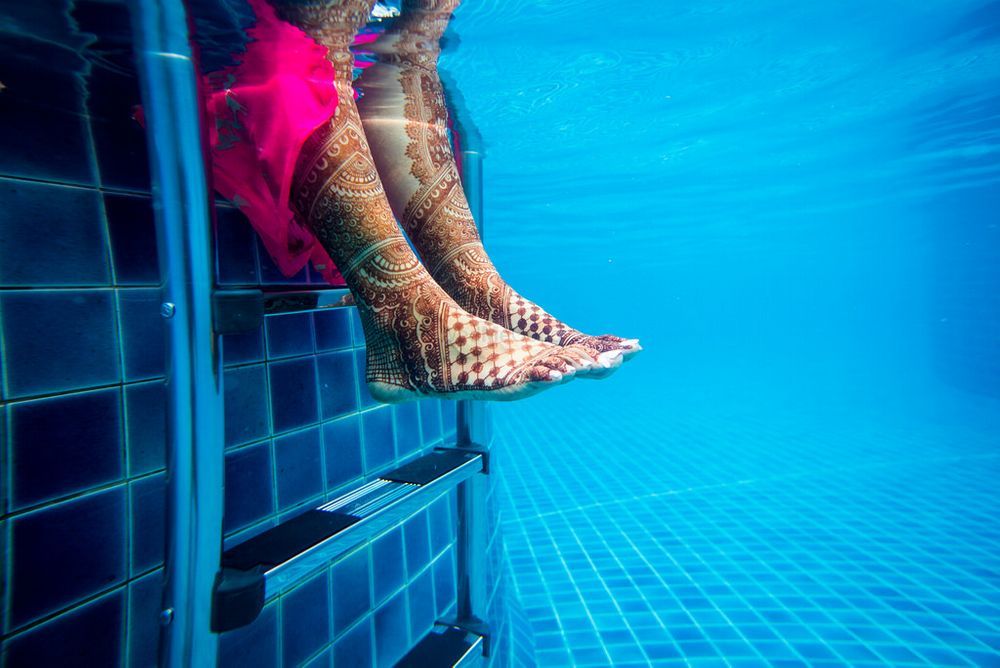 Image via Neha & Shubham
Yes.. don't forget to get some pretty shots while your photographer is carrying all the equipment for splash-proof shots!
ALSO READ: Pool Party 101: How To Plan It And Make Your Wedding Week a Fun Affair!