Portrait Mehndi Designs: The Best Ones We've Spotted On Real Brides!
BY Sakshi | 19 Jul, 2021 | 41 views | 3 min read
There's something about a mehendi with portraits! It's not always necessary it has to be your portrait, but even something simple looks really nice, when done right. Here are brides who got portraits made in their bridal mehendi- designs we absolutely love and highly recommend if you're looking for some inspiration for your own!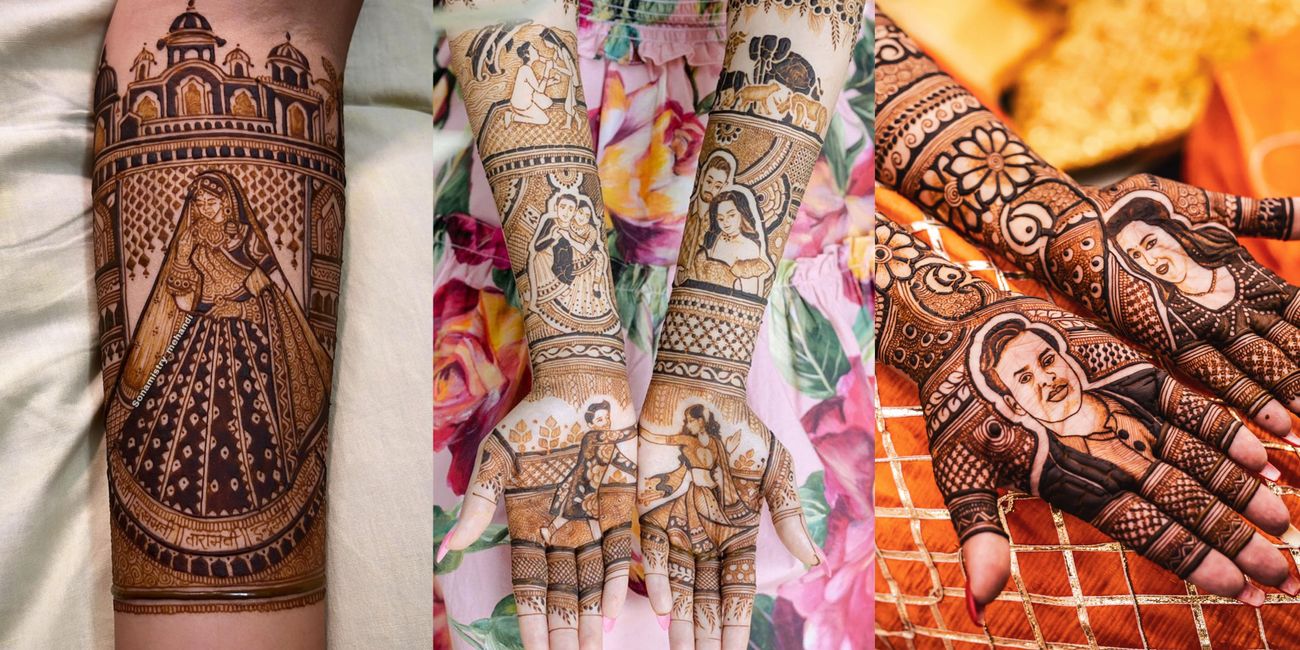 Blogger Bride Sonam, Had A Variety Of Portraits – From Her Proposal To Holidays Taken Together Etched On Her Mehendi!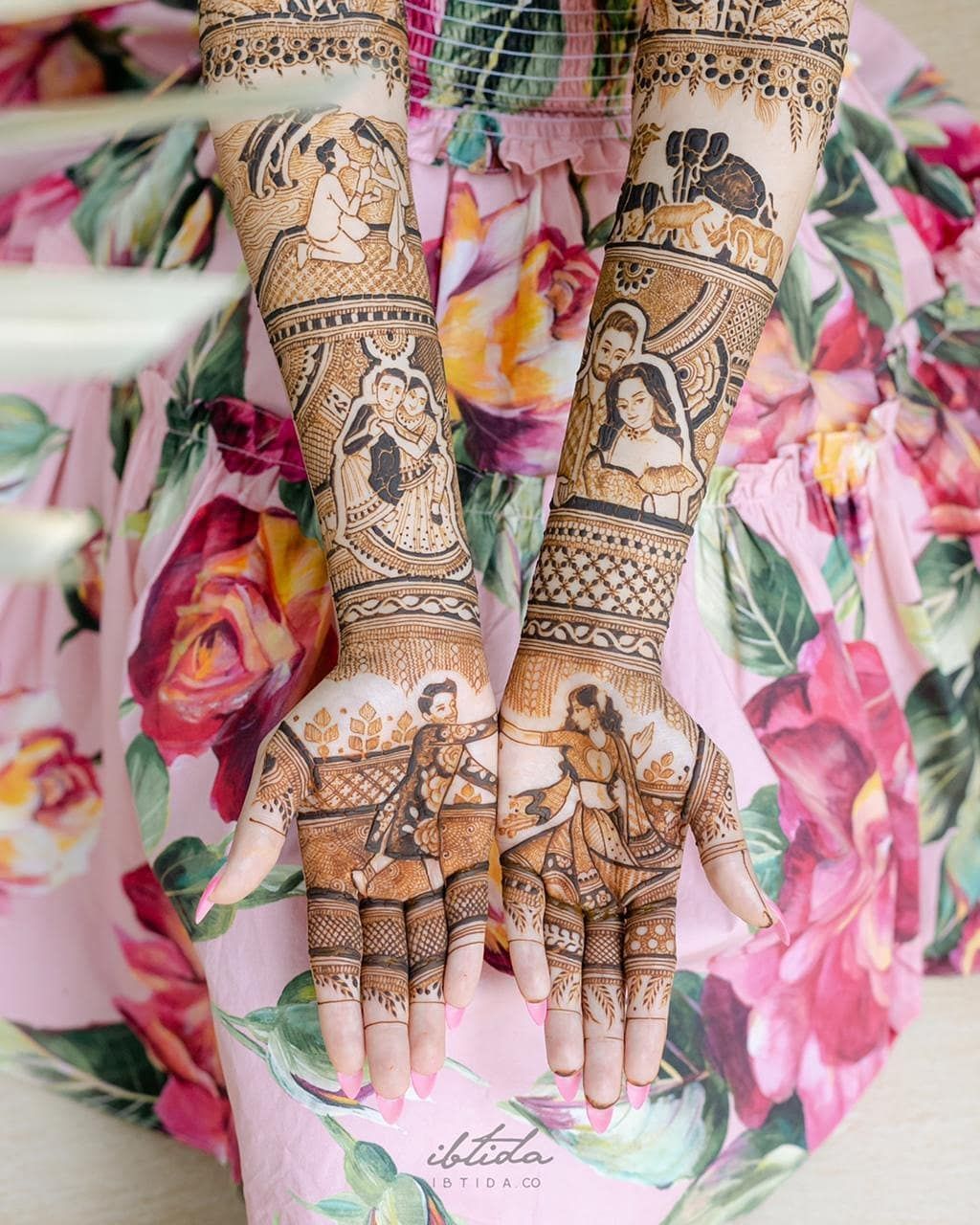 Image via Sonam Babani Mehendi
This Bride Went With A Caricature Style Portrait Design For Here Mehendi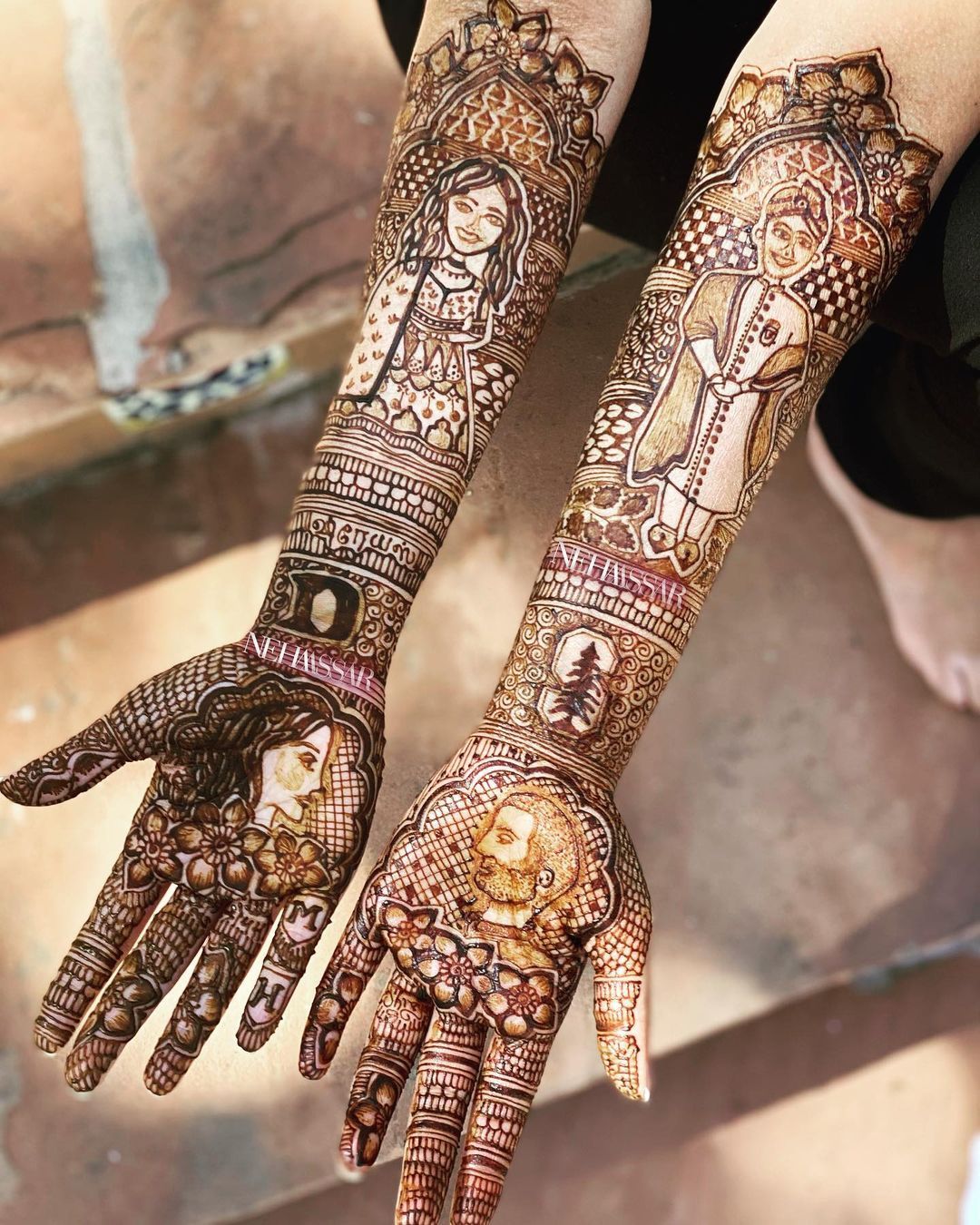 Image via Neha Assar★ 5
We Are So Amazed By The Sheer Detailing In This Mehendi Portrait!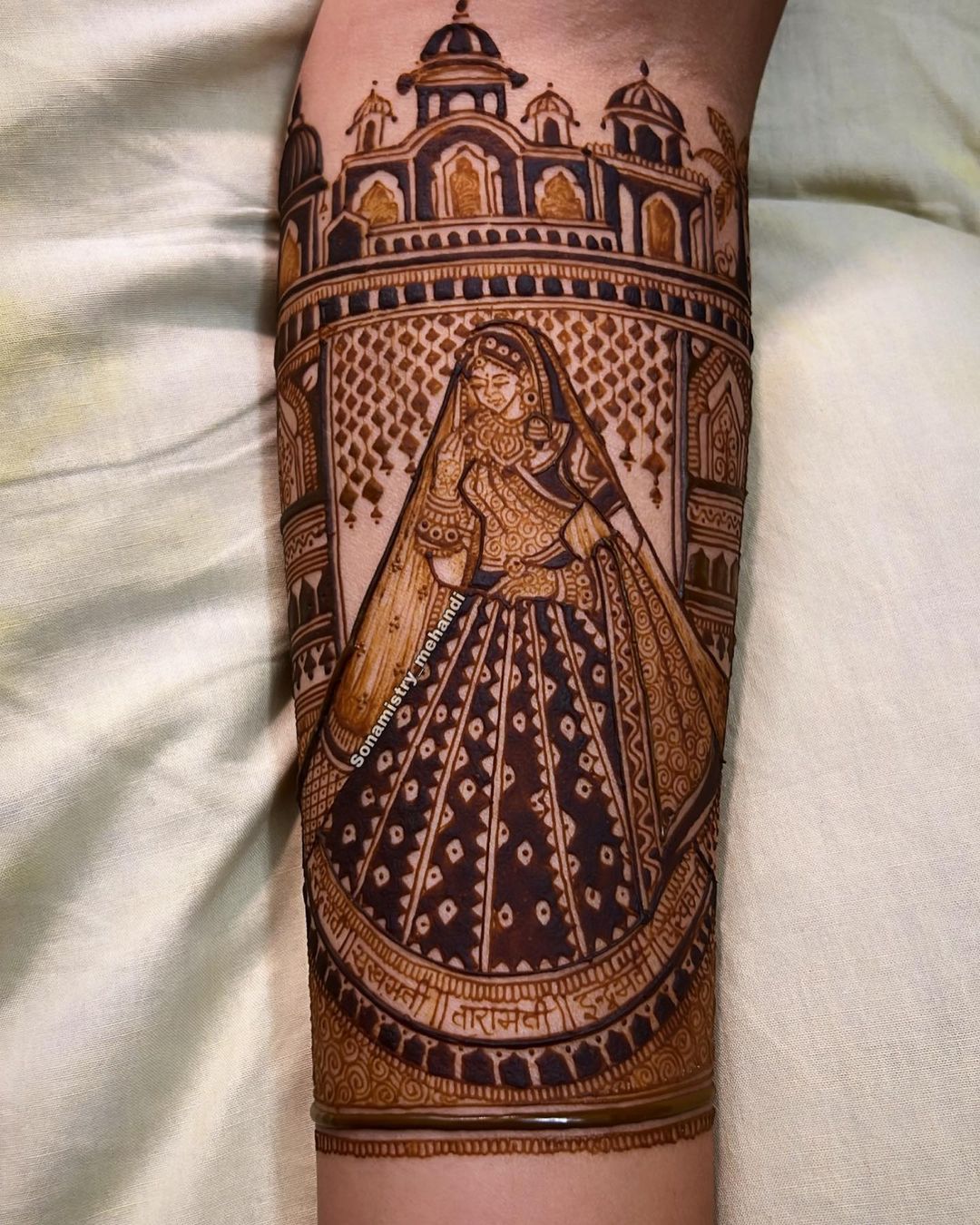 Image via Sona Mistry's Mehendi★ 4.9
Loving The Intricate Mehendi Portraits With A Wedding Ritual Drawn On Palm!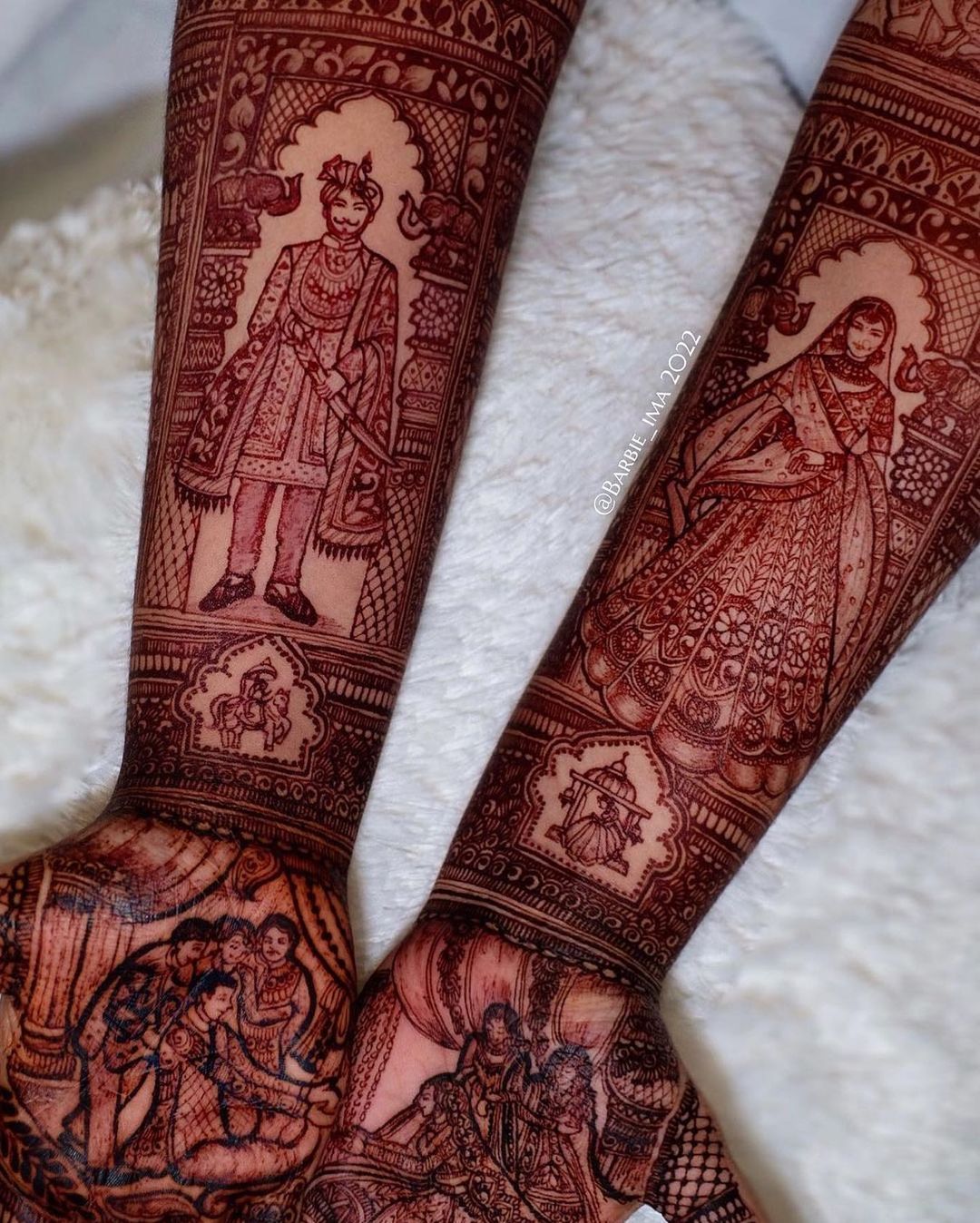 Image via Barbie Ima★ 5
This Bride Went With A Save The Date And Couple Dancing Portrait!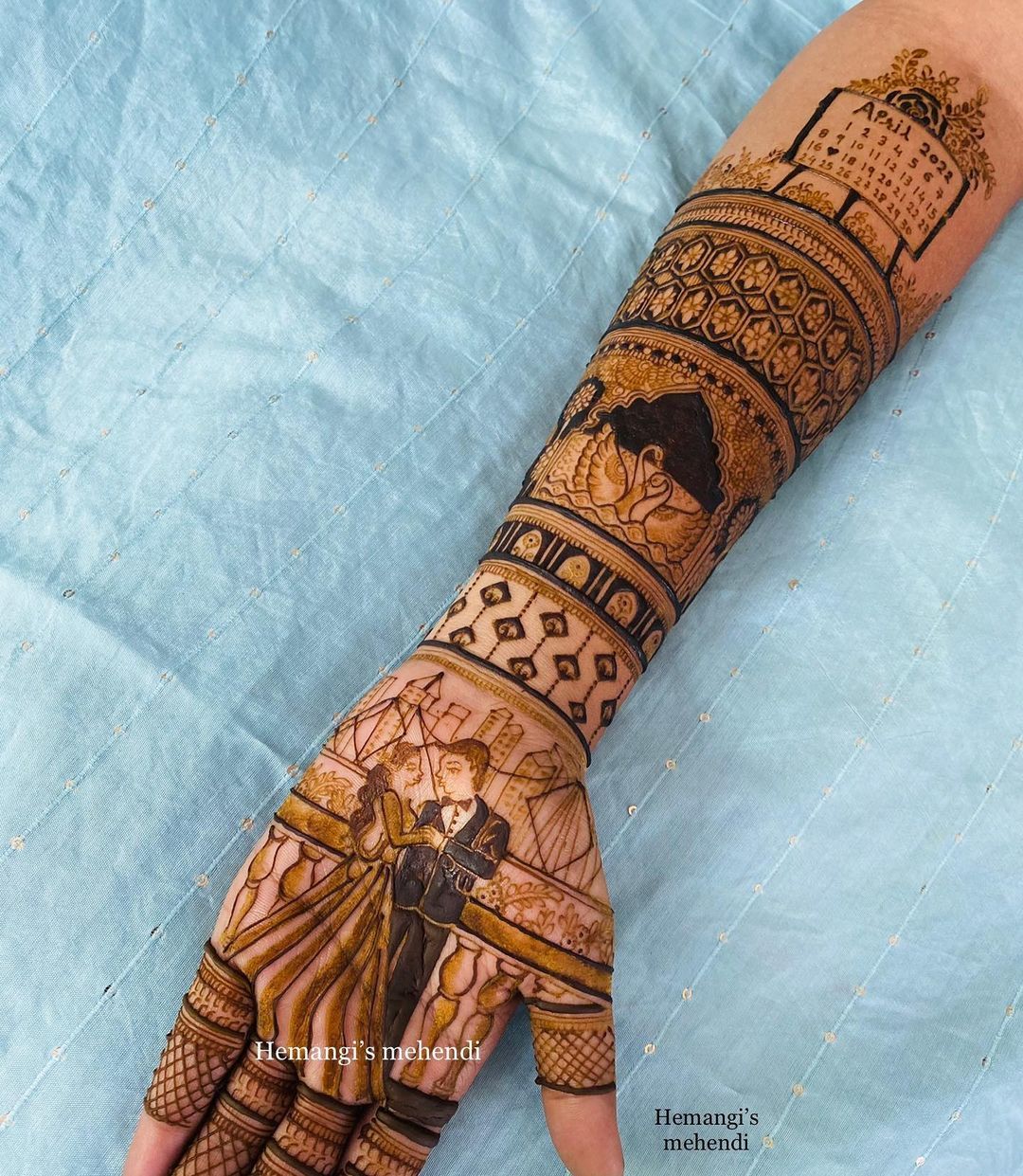 Image via Hemangis Mehendi
How Fun Are These Personalised Details Of A Car Racer Groom And His Bride, Flagging Him!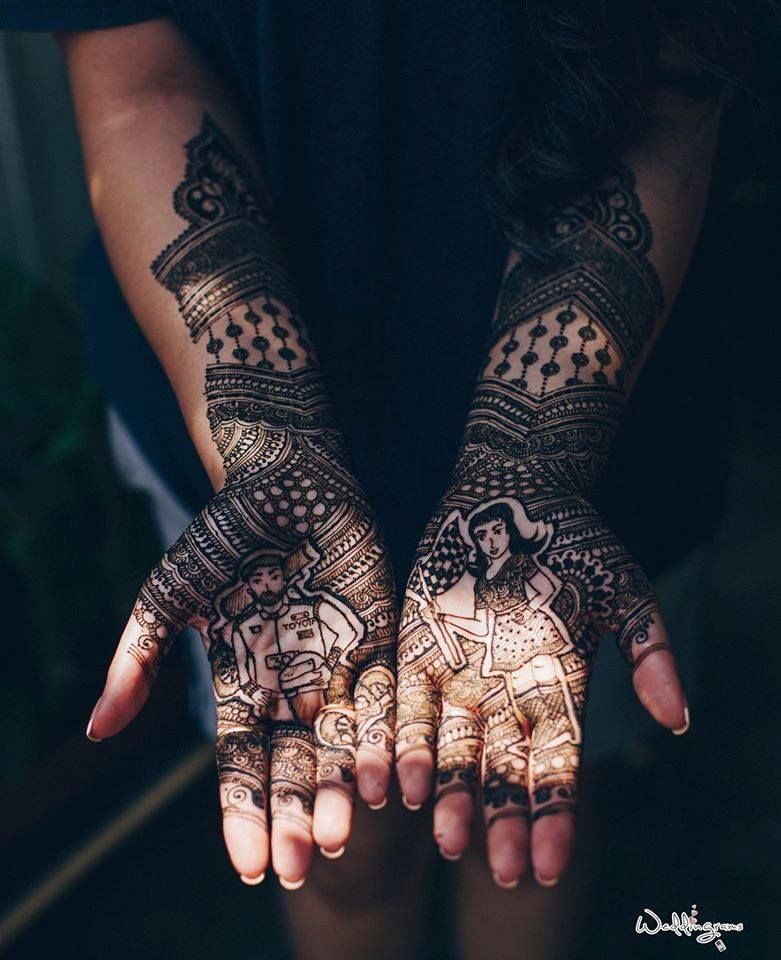 Image via Alankritaa★ 4.9
These Dual Portraits On The Same Mehendi Have Our Heart!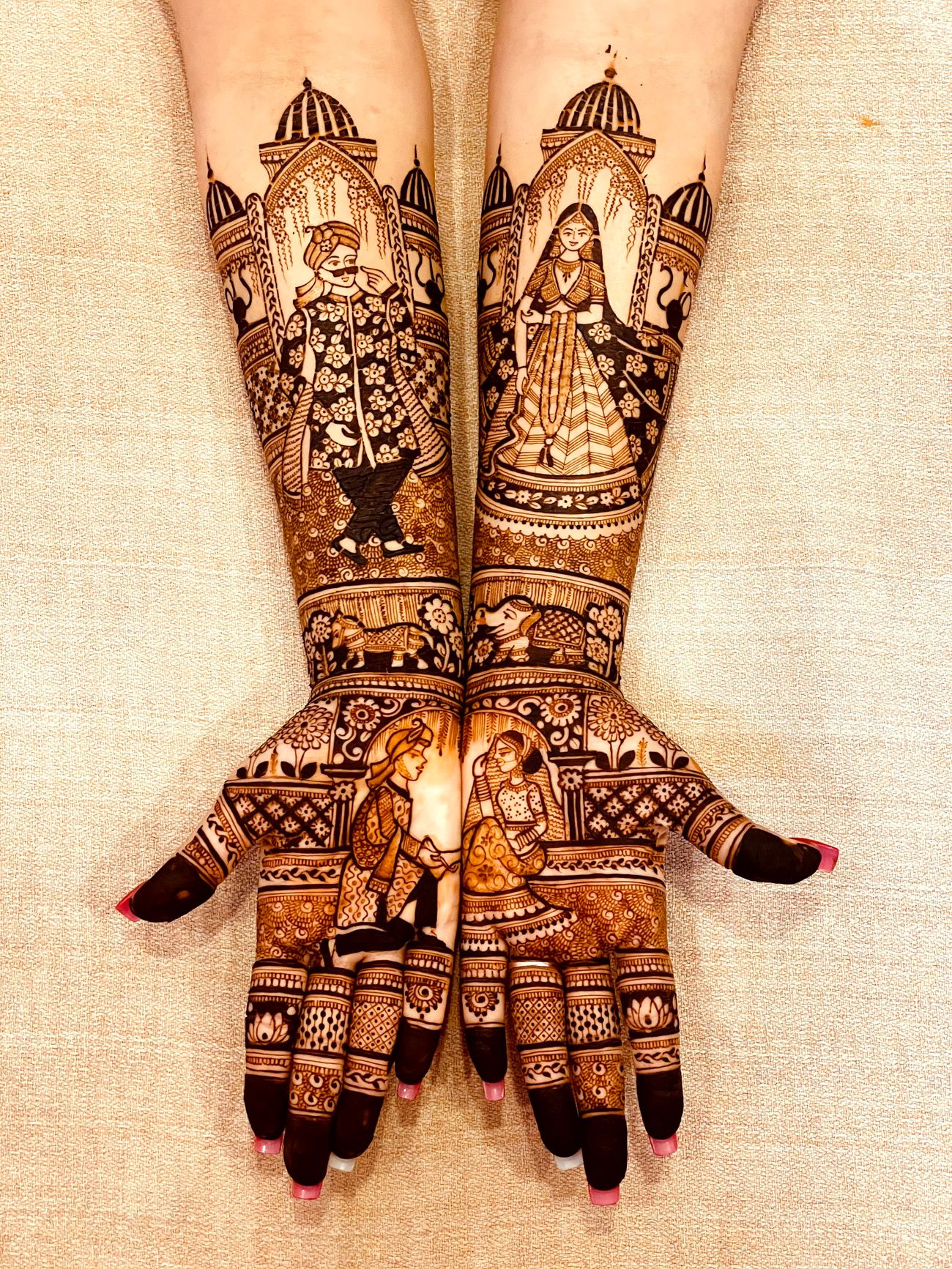 Image via Pooja Gada★ 4.9
These Mehendi Portraits Are Such A Work Of Art!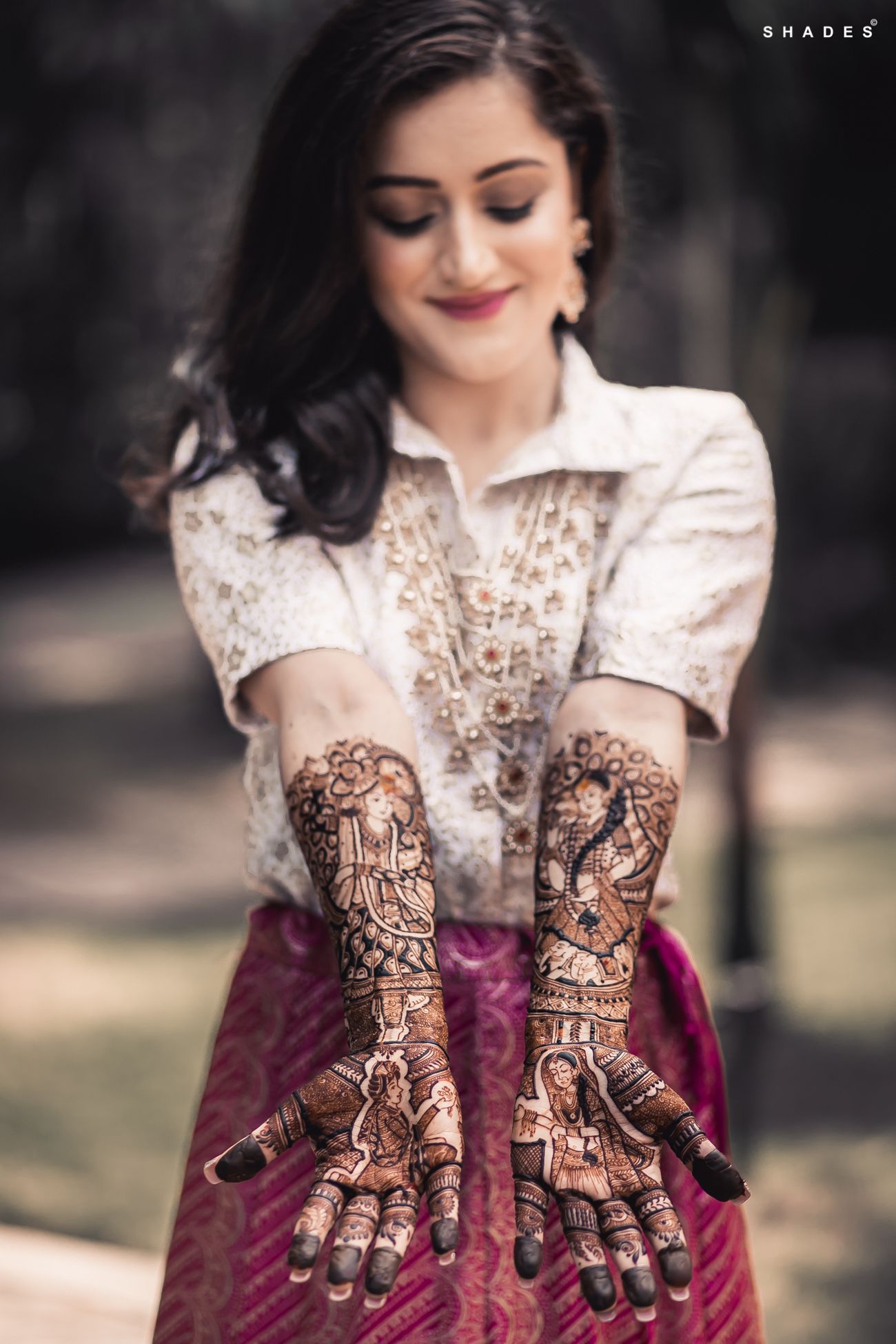 Image via Palak and Dhruv
How Cute And Fun Are These Baraat Portraits?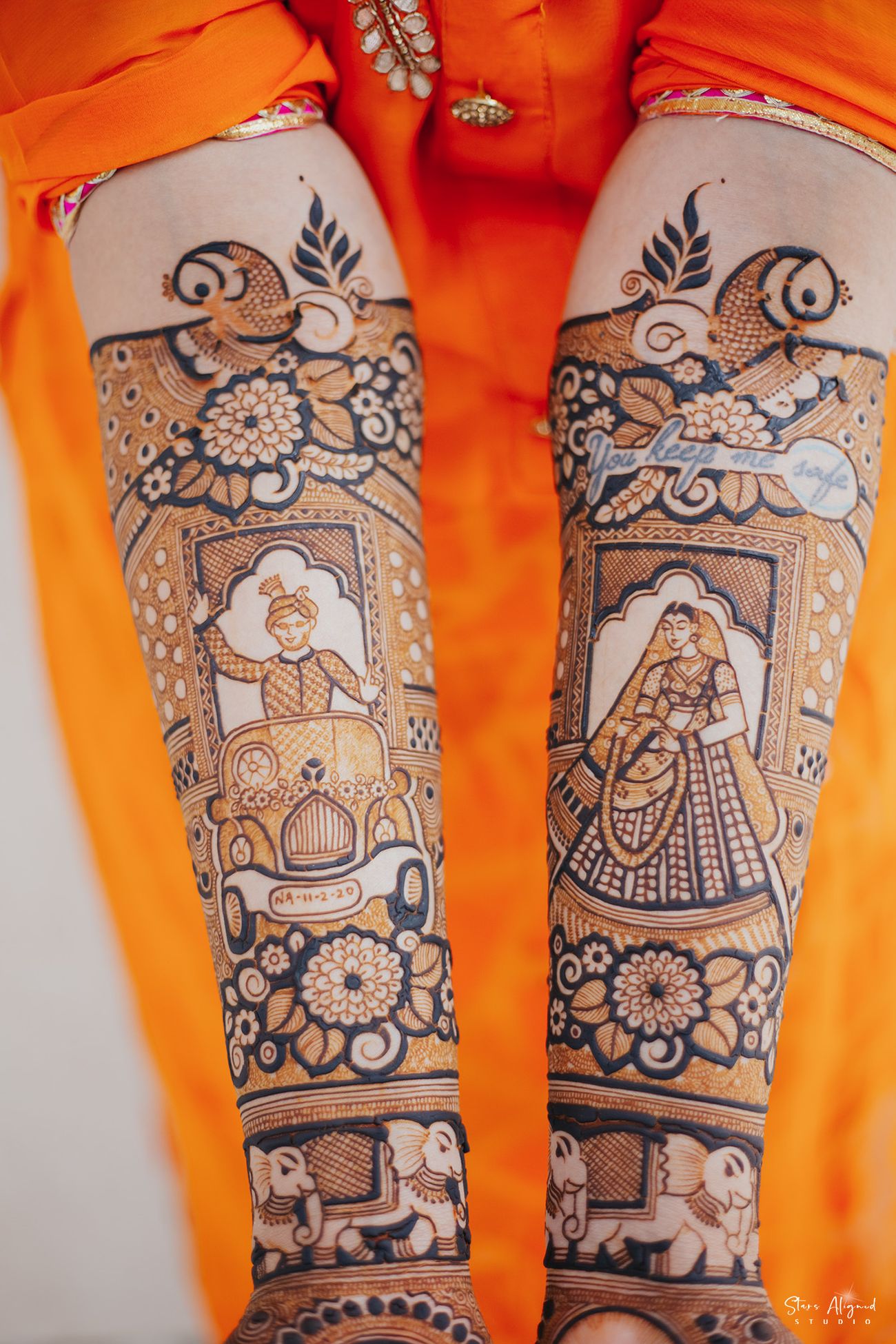 Image via Seven Shades Entertainment Wedding Planners★ 5
Totally In Love With The Mehendi Detailing Of Multi Panelled Lehenga!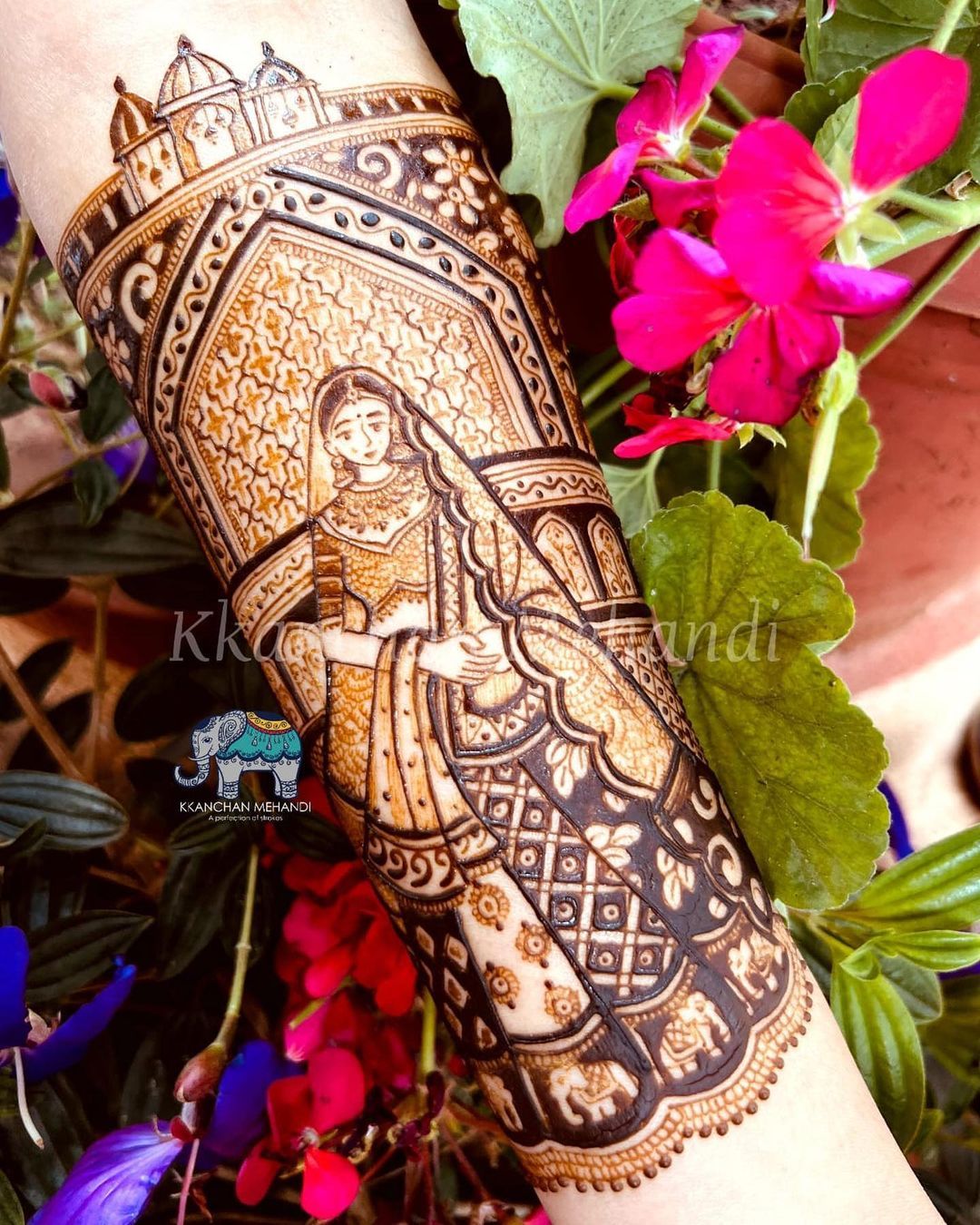 Image via Kkanchan Mehendi 
This Bride Took Her Mehendi Portrait To A Different Level With Actual Photographs Being Replicated!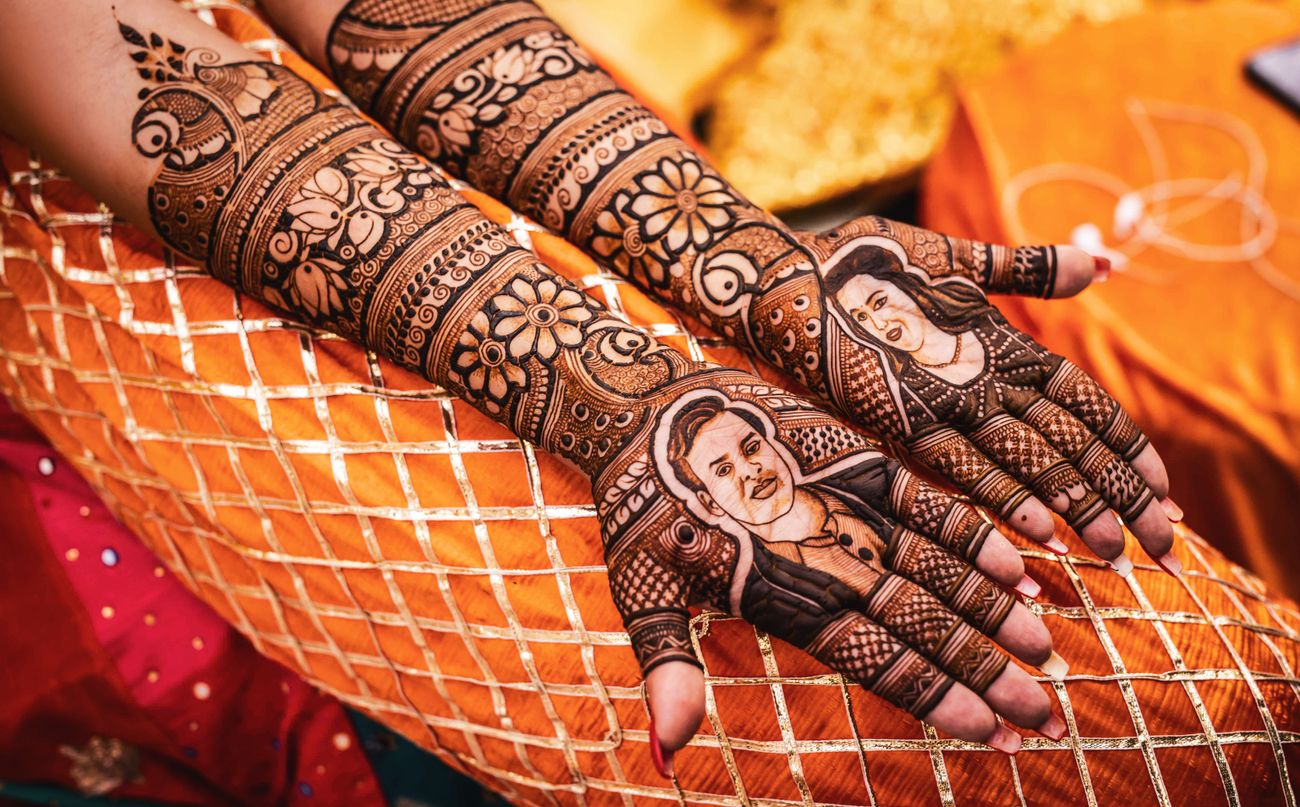 Image via Dipak Studios★ 4.8
This one with the romance and the pooches!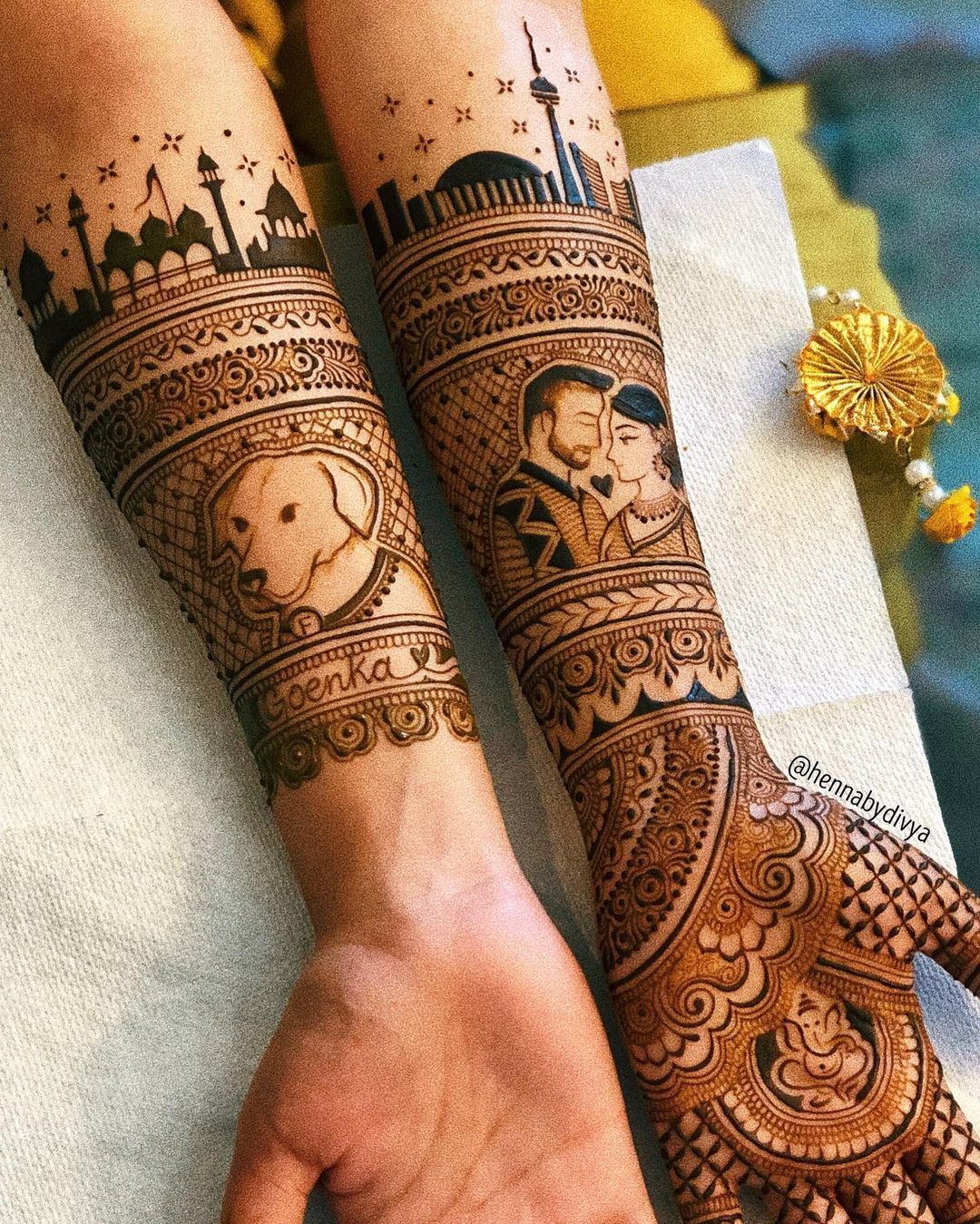 Image via hennabydivya
This gorgeous design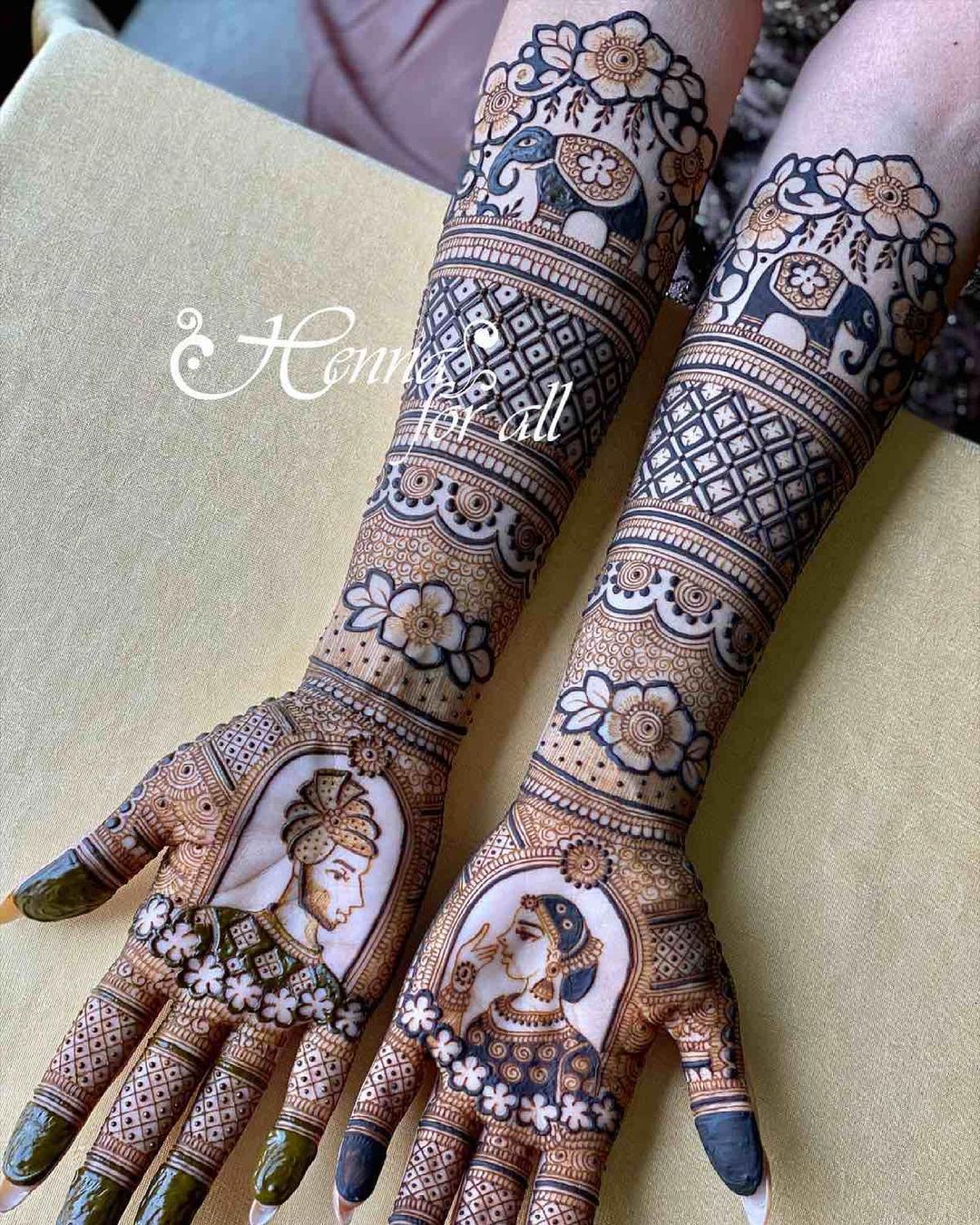 Image via hennaforallny
This one that's just beautiful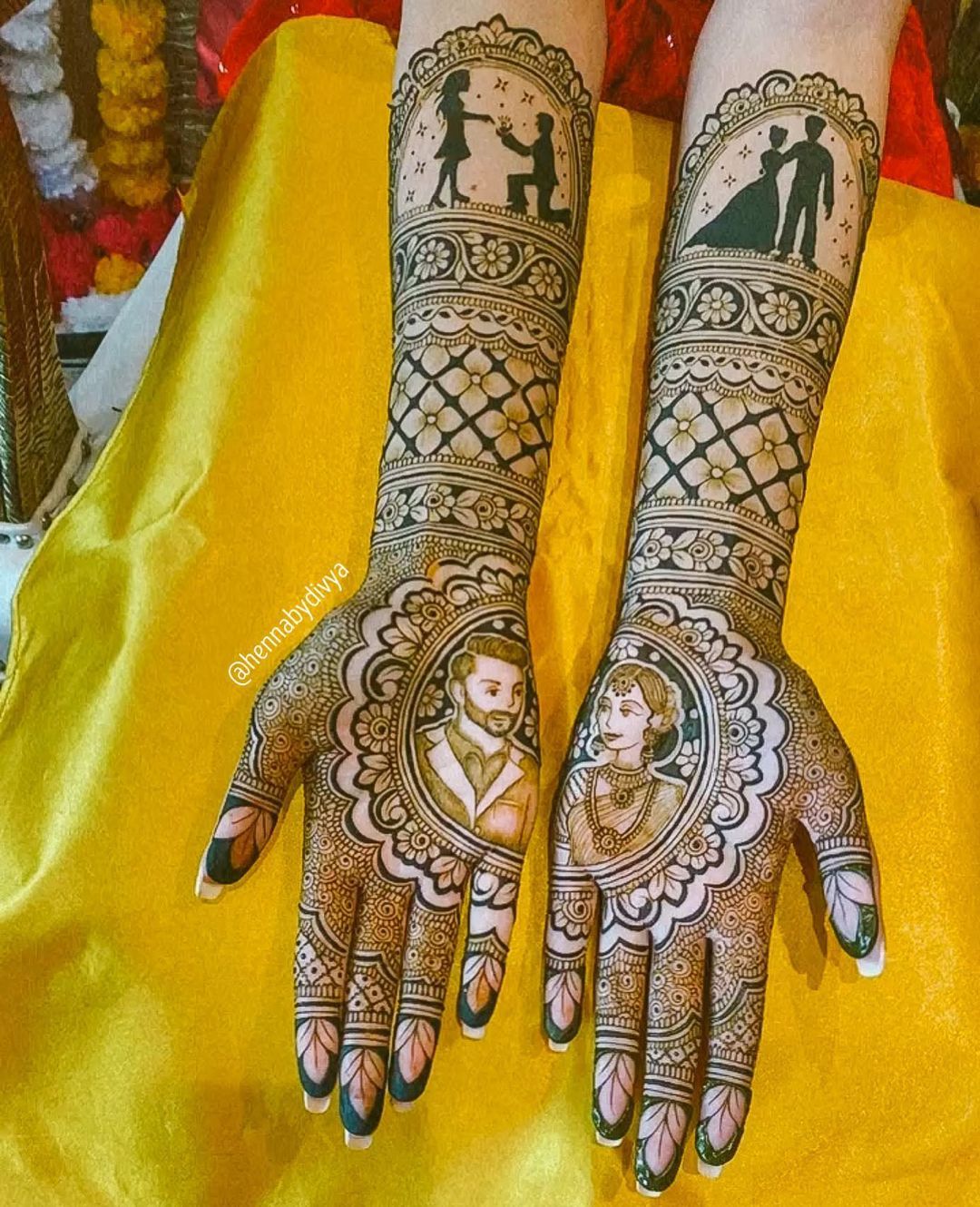 Image via Henna By Divya
This one that's contemporary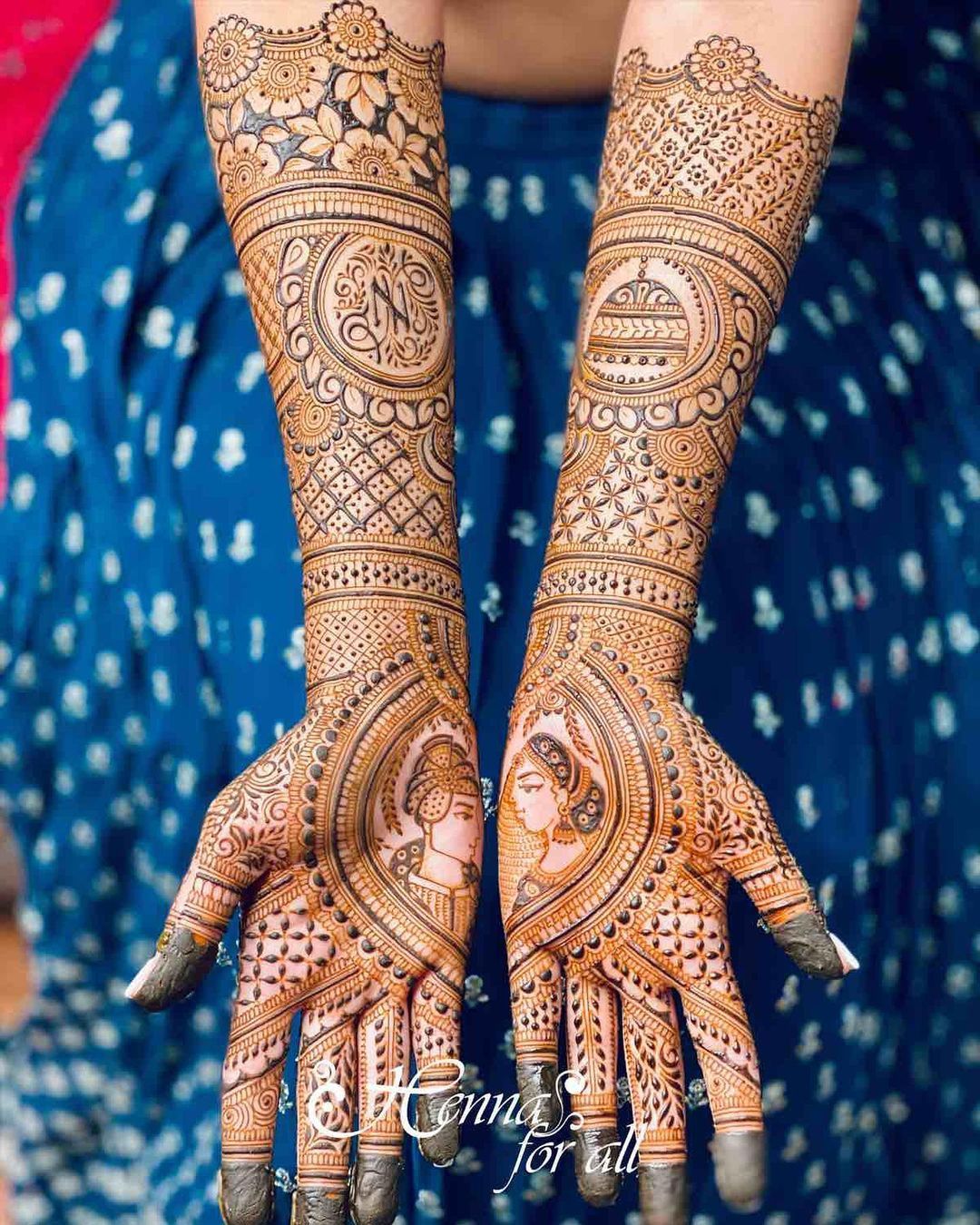 Image via hennaforallny
Of florals and portraits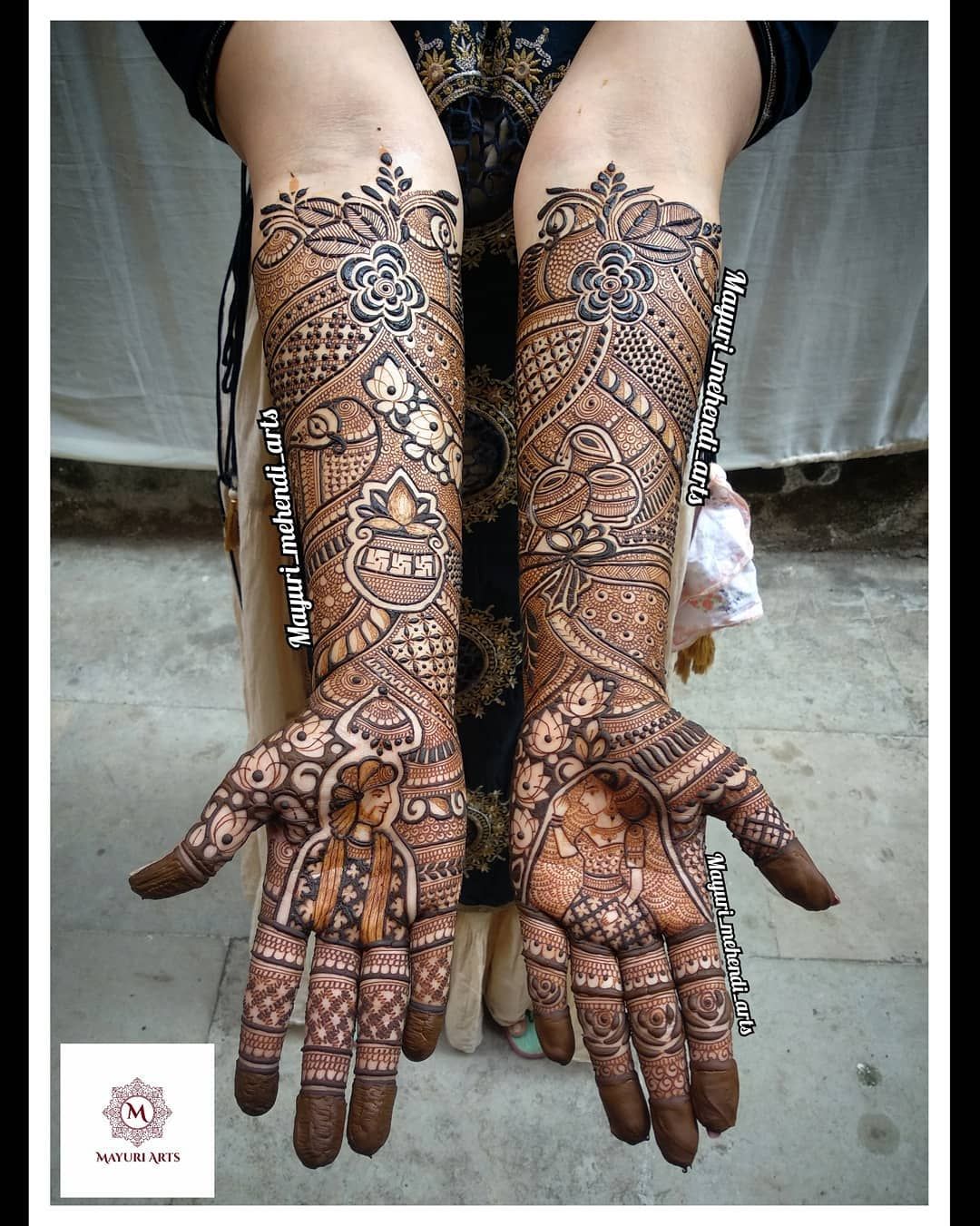 Image via mayuri_mehendi_arts
Something elaborate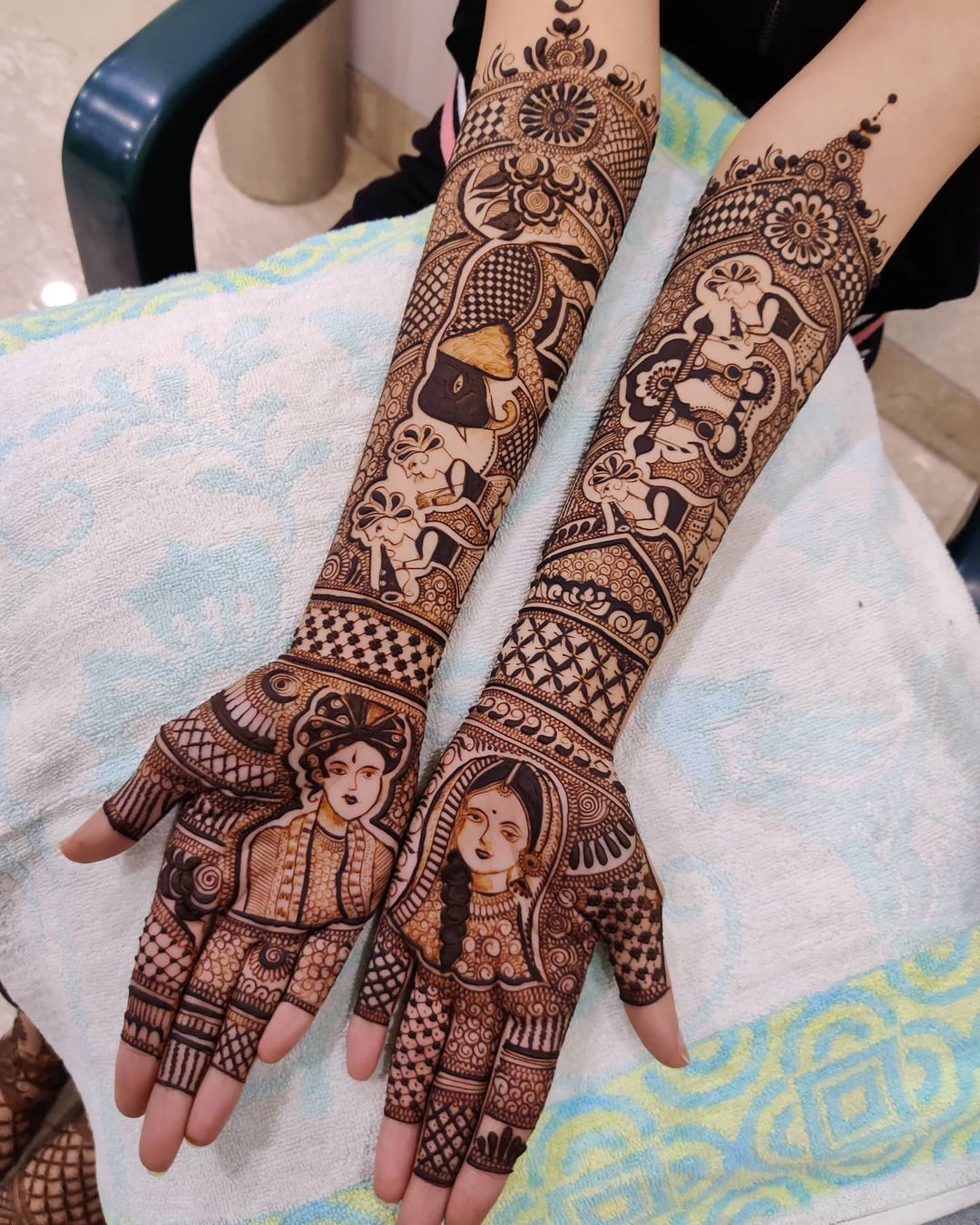 Image via kp_mehandi_art
With a touch of tradition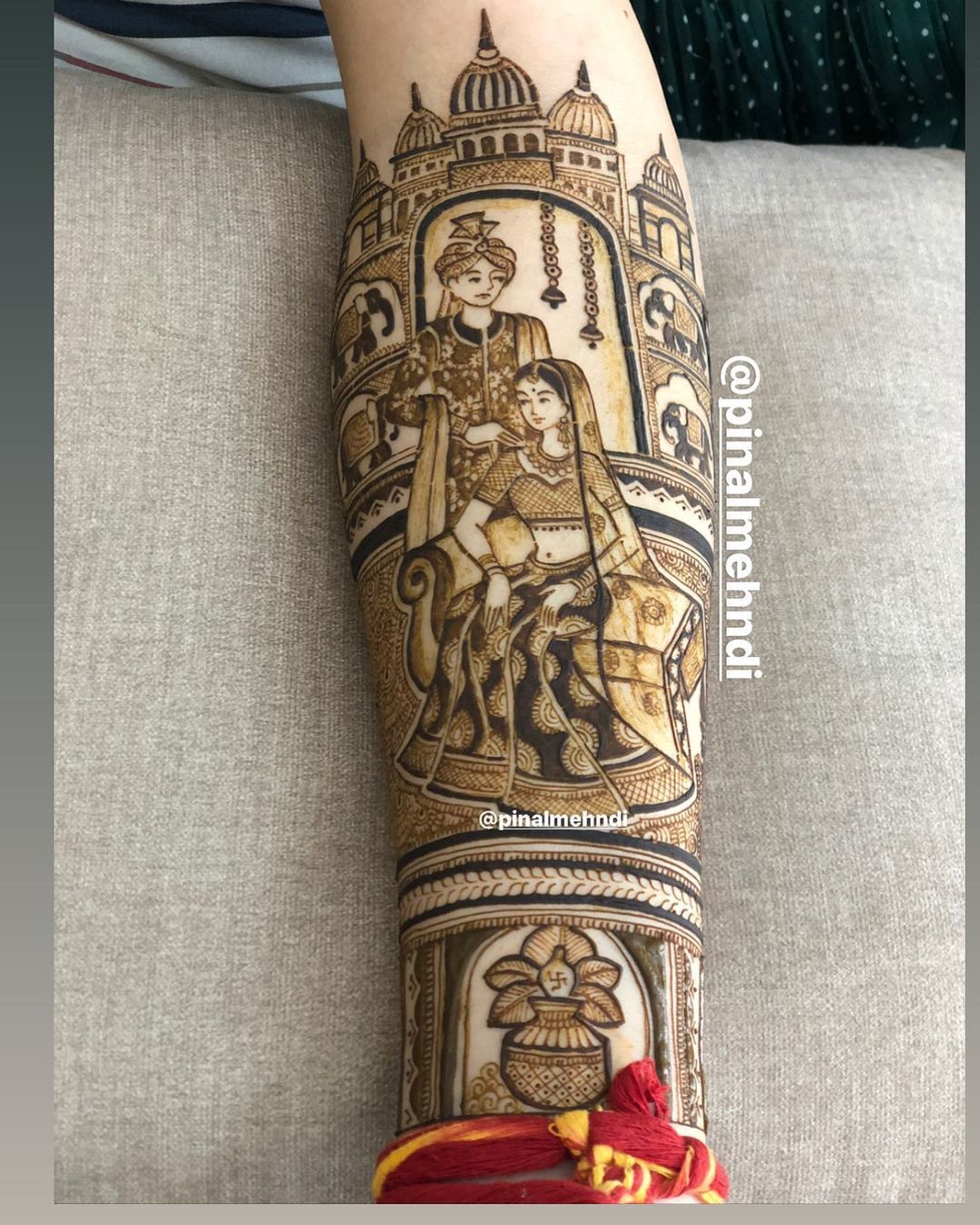 Image via pinalmehndi
Or something a bit more modern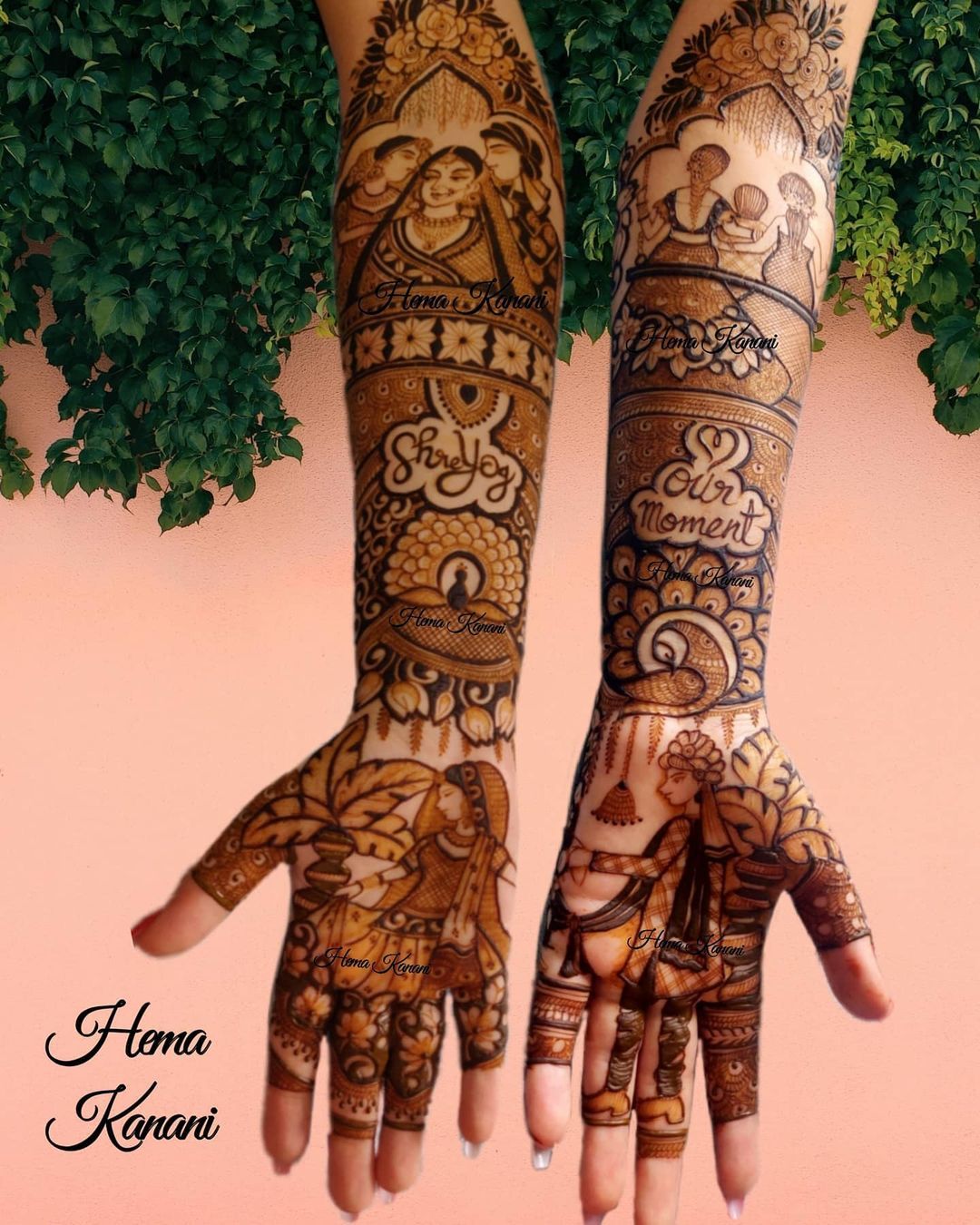 Image via hema_henna_artstudio_
This one perfect for the engagement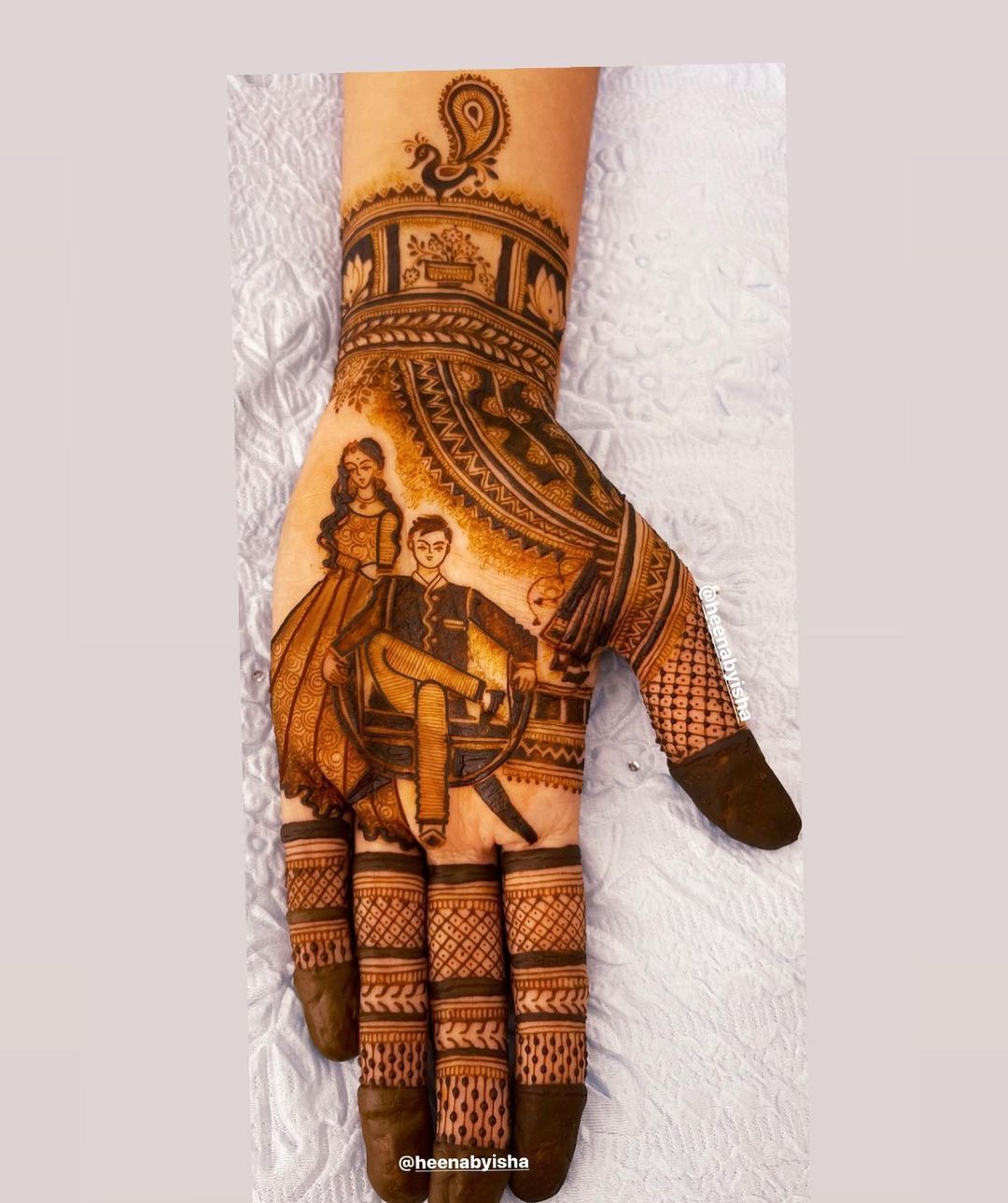 Image via heenabyisha
This one that's just so happy!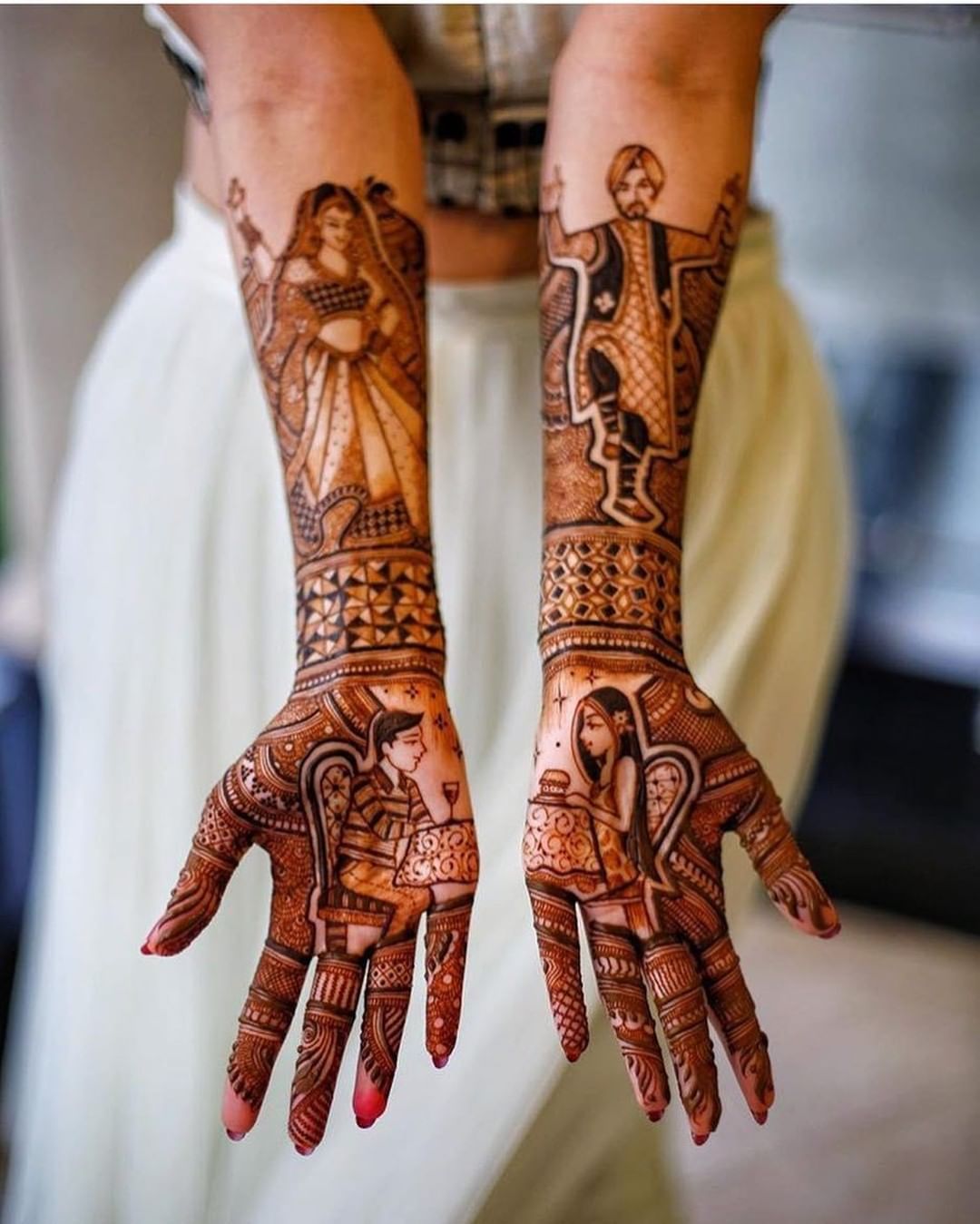 Image via Pinterest
This one that looks straight out of a painting!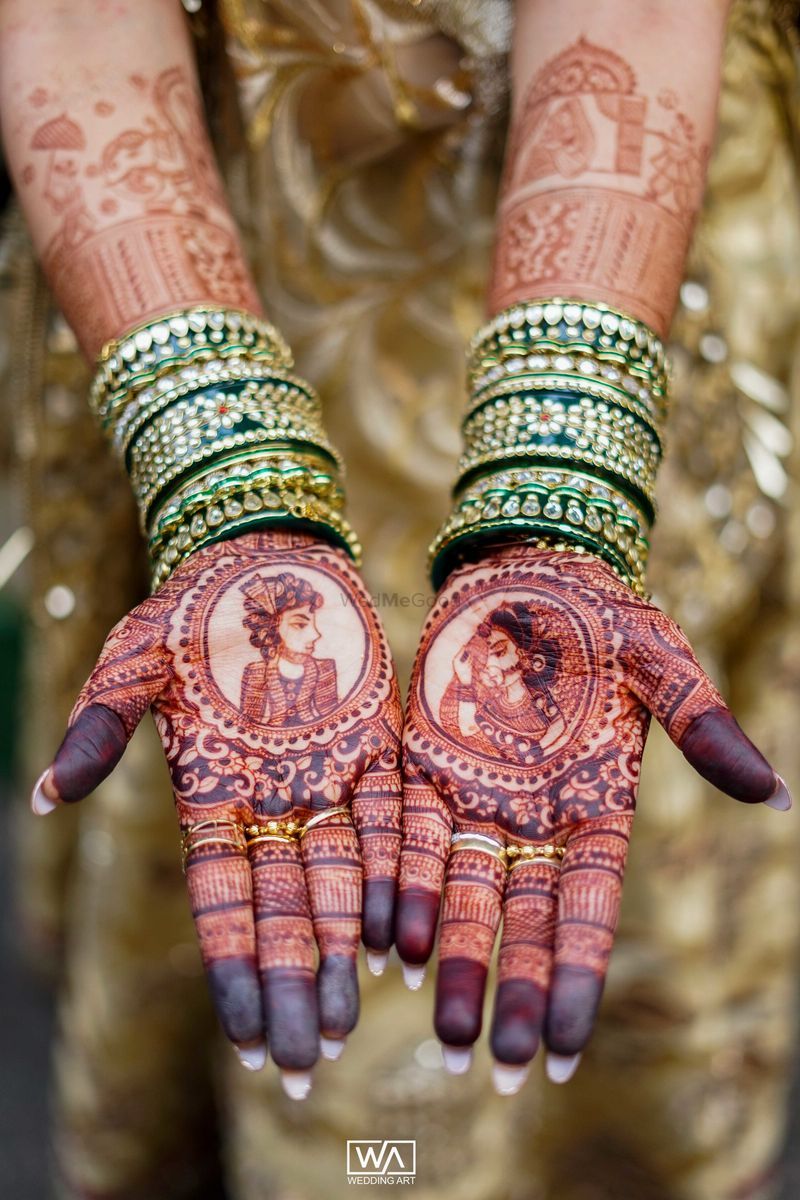 Image via Wedding Art★ 4.8
Just putting the portraits inside that circular design made such a difference!
This minimal design which stands out!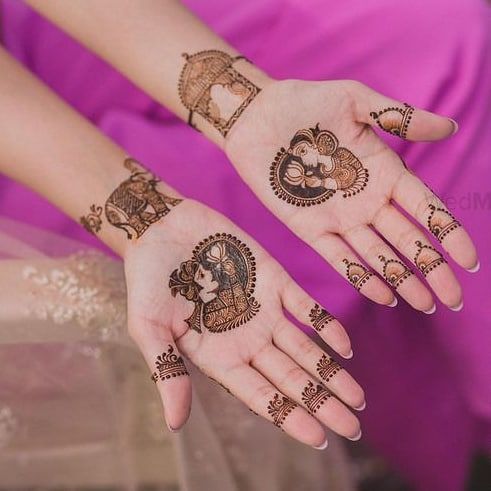 Image via Vows & Tales★ 5
Simple but so stunning-perfect for brides who love minimalist designs!
This one with multiple portraits and the wedding hashtag!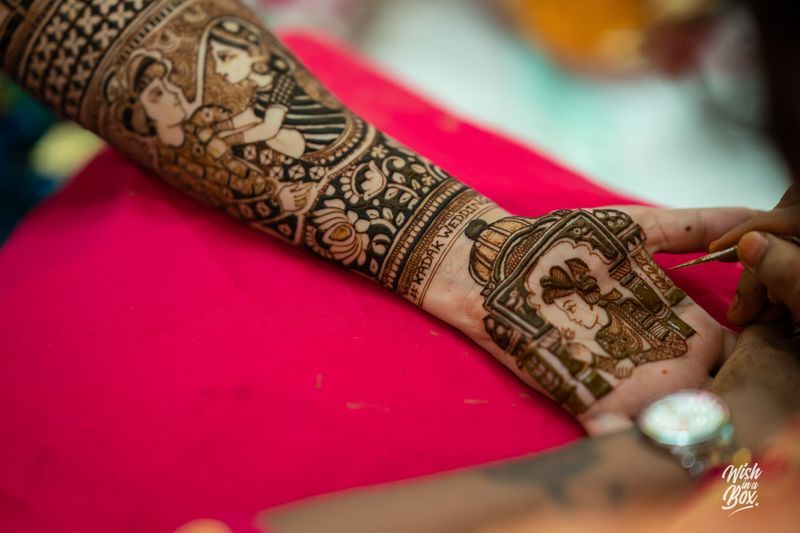 Image via Wish In A Box Studio★ 5
A Palki design and bride and groom portraits- so pretty!
These half and half designs which look so special!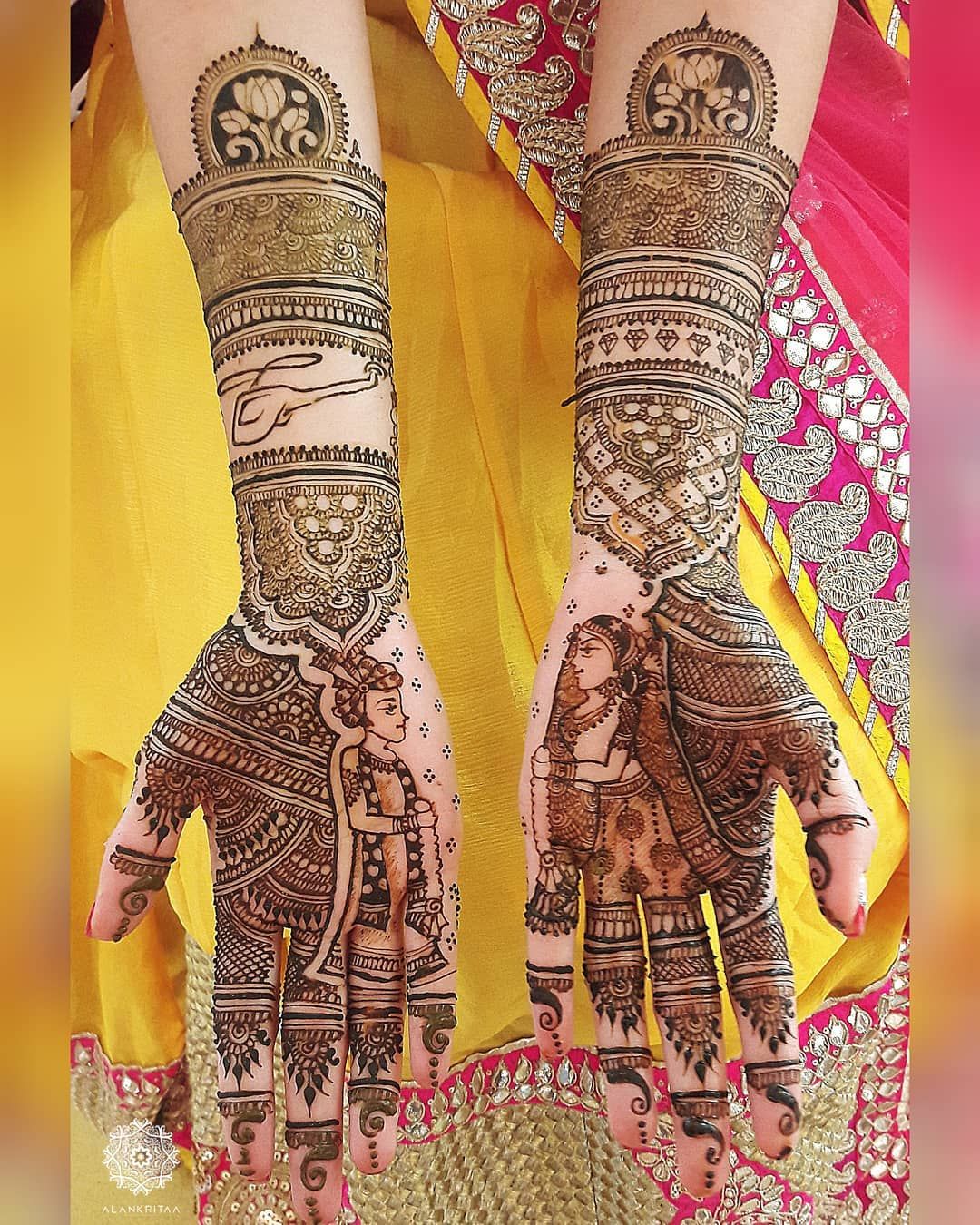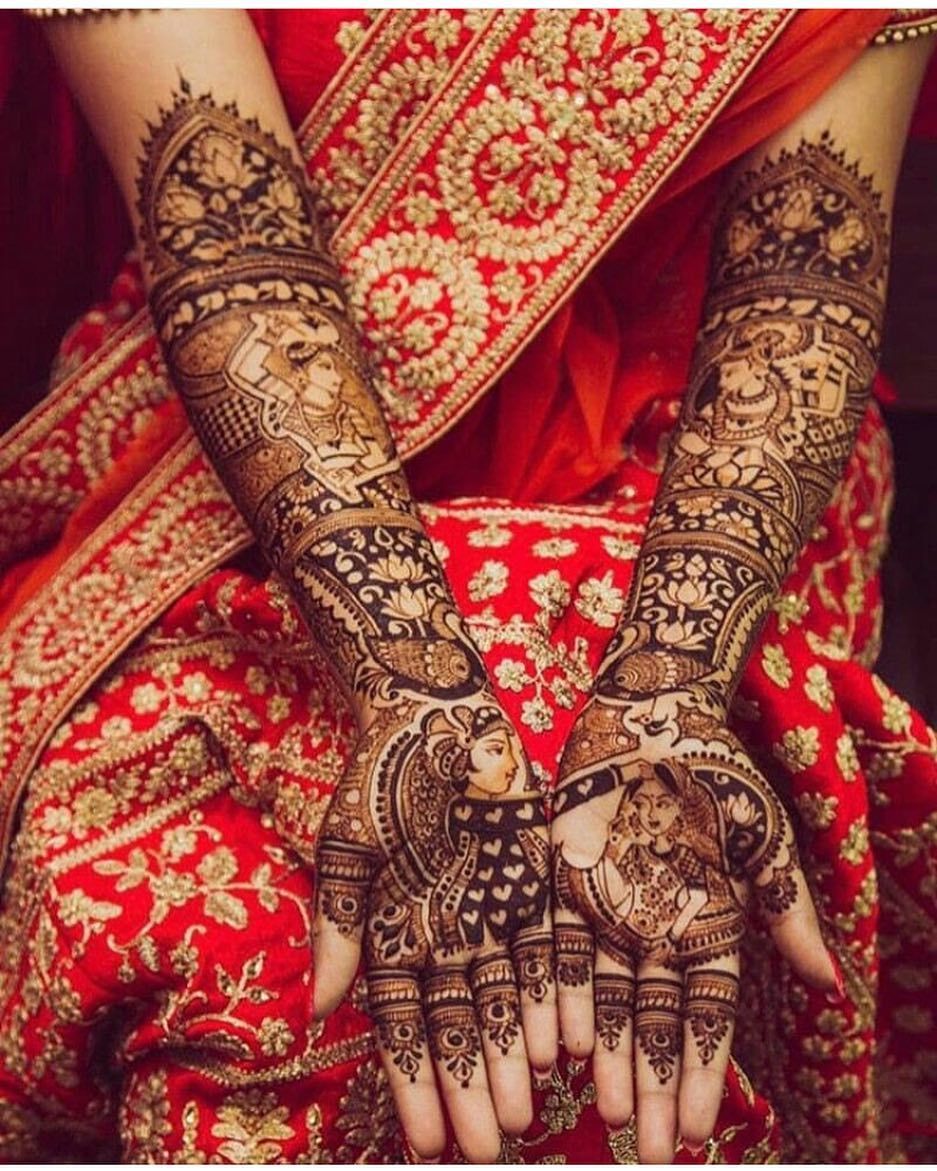 Image via Alankritaa★ 4.9  and Candid Wedding Stories★ 5
Half and half mehendi designs look absolutely amazing, and even more so when there's something like the jaimala featured in it!
This one with the proposal shot that's too cute for words!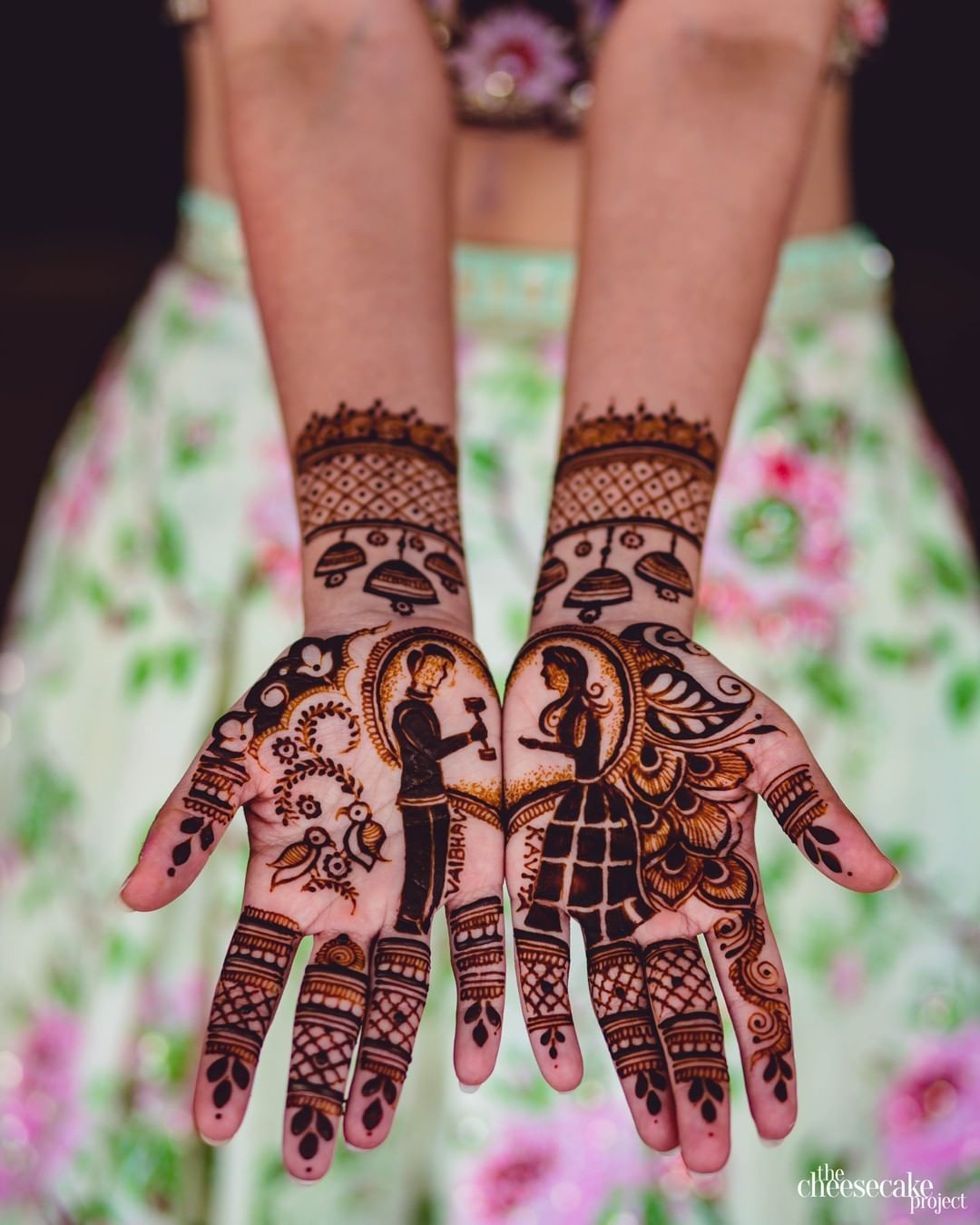 Image via The Cheesecake Project★ 4.8
Not really proper portraits or faces of the bride and groom, but special nevertheless!
This one that's so special!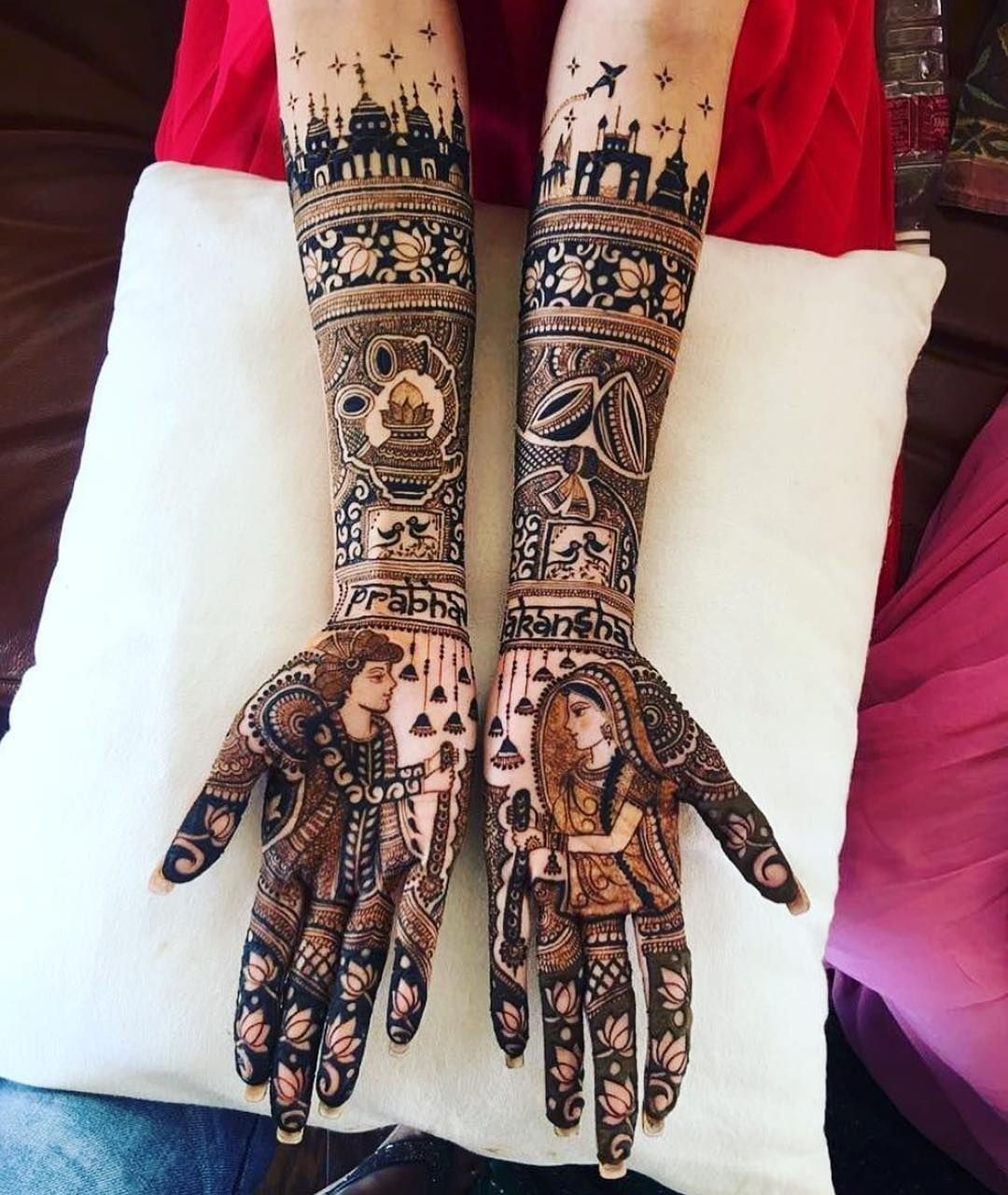 Image via @mayuri_mehndi_artist
Super duper pretty, especially with the mix and match patterns!
Realistic portraits of the bride and groom!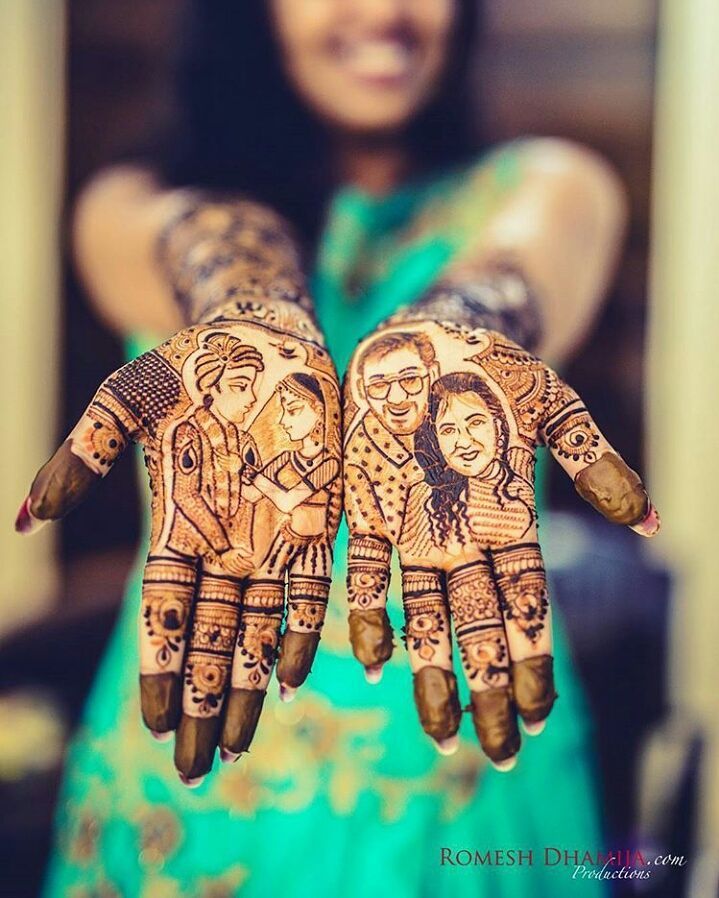 Image via Romesh Dhamija Photography
Go real - that's an option too! Pick a mehendi artist who is fabulous at sketching you into the mehendi as you are!
This one with not just the bride and groom but the whole baraat!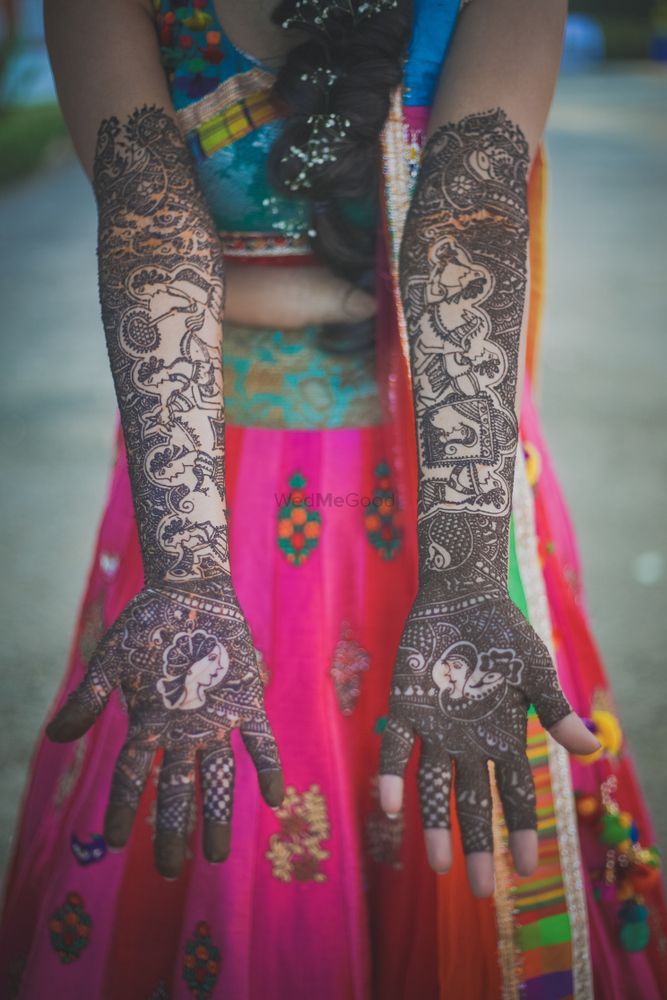 Image via Meghna & Parag (Ooty)
Portraits of not just the bride and groom, but the whole baraat!
This one with the parents in the front and the couple in the back of the hand!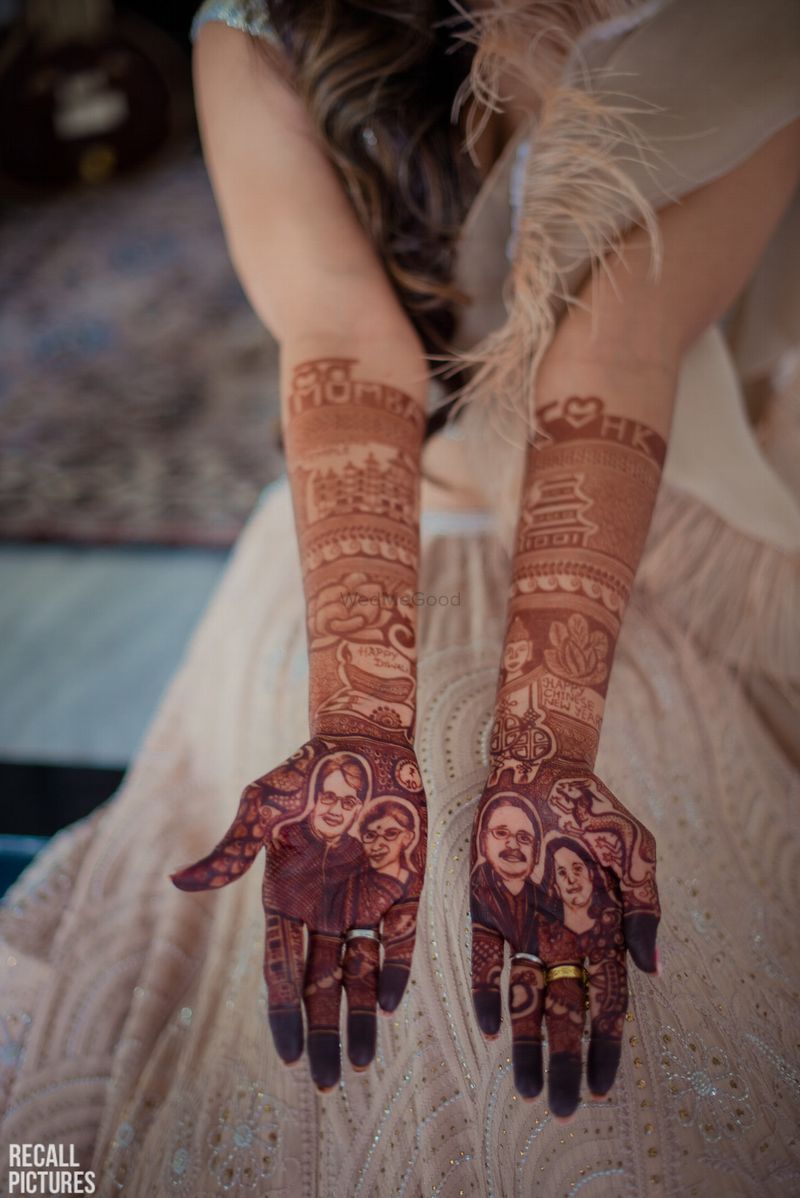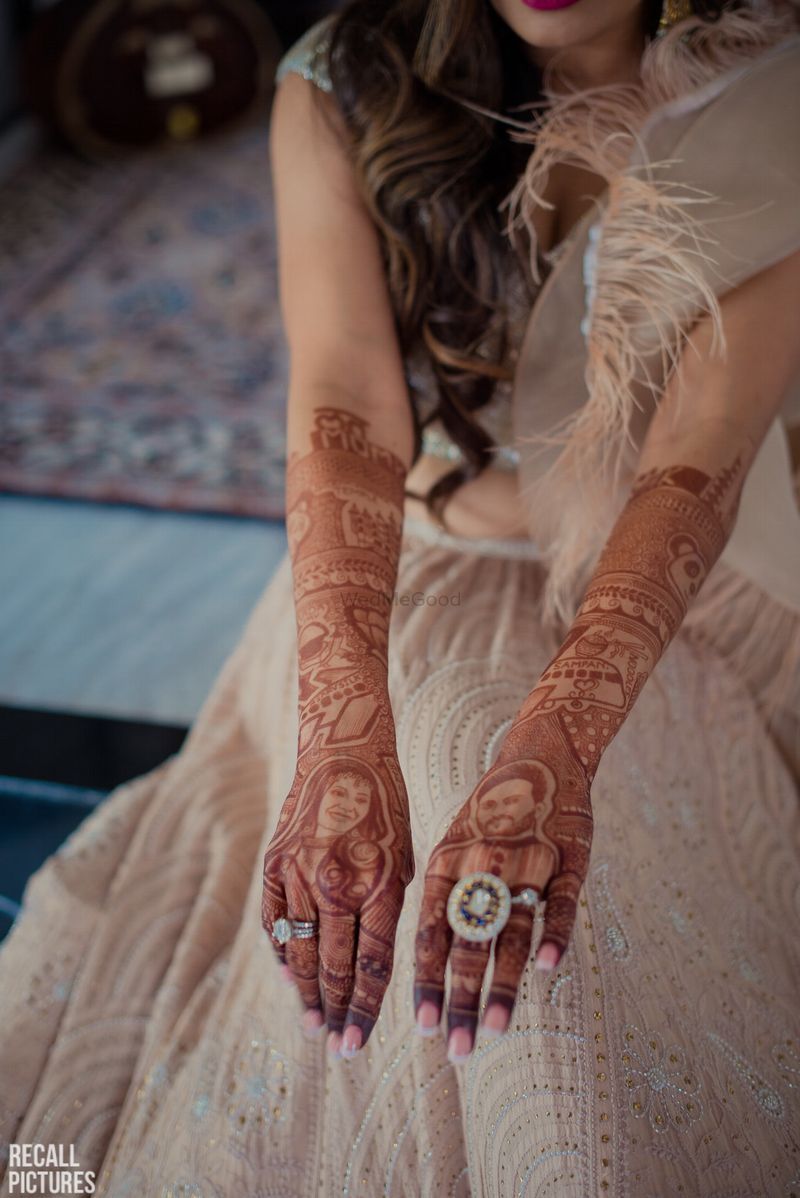 Image via Silky & Sarvesh (Jaipur)
So unique! Love the thought, and that's what counts!
Browse for more mehndi design ideas and inspiration!
ALSO READ: Prettiest Back Of The Hand Mehendi Designs To Take Inspiration From!