Practical Dancing Shoes For Sangeet & Reception That Are NOT High Heels!
BY Sakshi | 11 Jul, 2018 | 4363 views | 3 min read
Not every girl is a fan of high heels- for a lot of us, it's a matter of comfort above fashion! If you've never been a stiletto girl, then your wedding should not be the first time you try to be one- especially for the functions that involve a lot of dancing and prancing like the Sangeet and Reception! So here is our pick for functions like those- easy peasy shoes that aren't hard to carry, and will let you have a fabulous time minus the hassle!
Embellished Juttis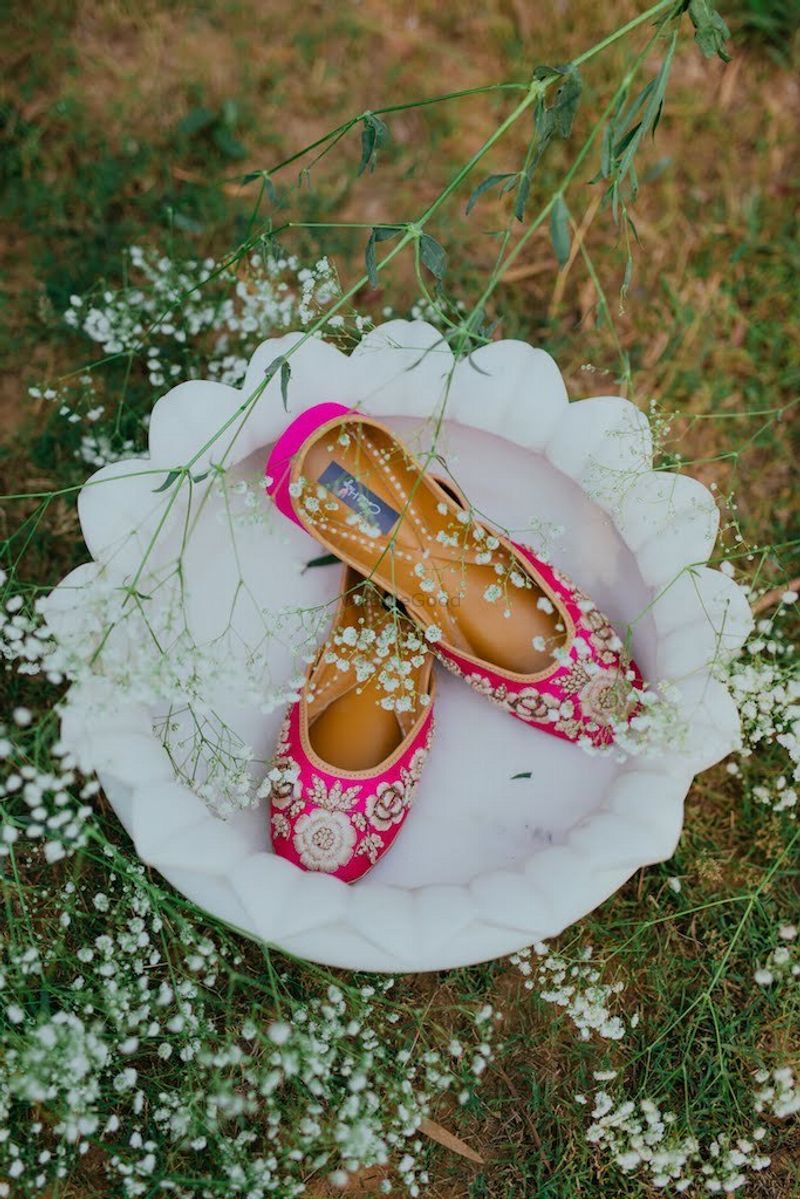 Image via Tulika & Prabhjot (Delhi)
Don't know what we love more- the pretty juttis or the way it has been shot! But yes, juttis can be a bride's best friend on her wedding, as long as you remember to break them in before wearing them!
Bridal Sliders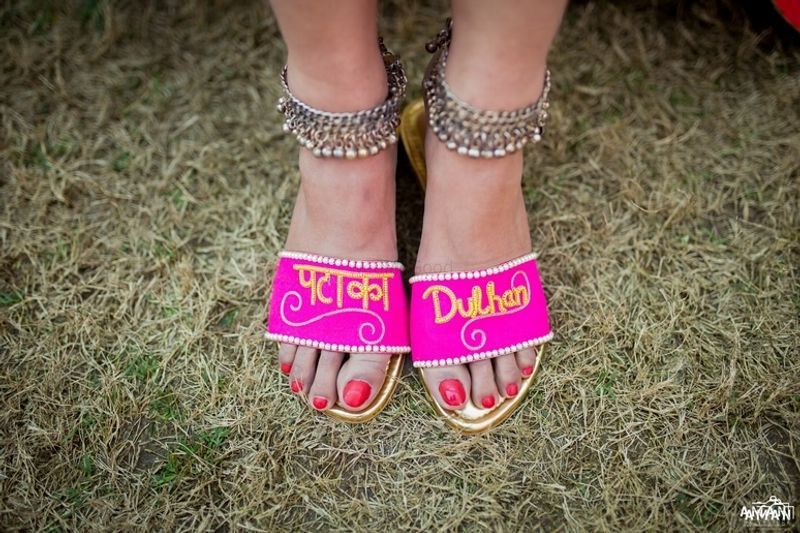 Image via Aman Photography★ 4  
How cool are bridal sliders? Sliders are super in these days, and this version of it is so perfect for brides who love flats!
Or personalised juttis!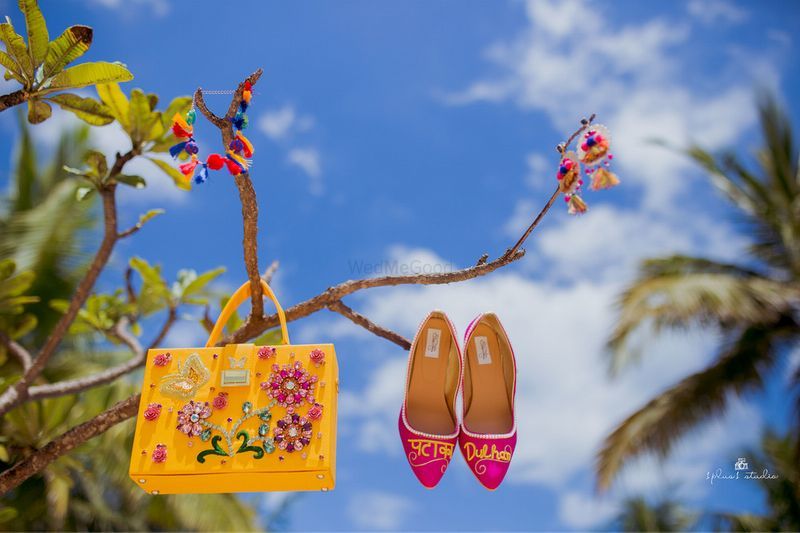 Image via Bhavya & Teja (Mahabalipuram) 
Bridal juttis are trending majorly too, and what's not to love?
Simple gold flats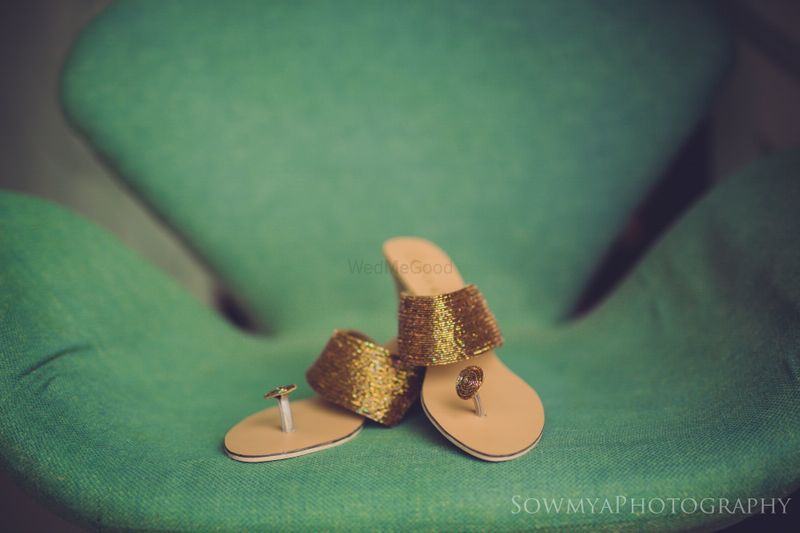 Image via Sowmya Photography★ 5
Simple gold flats that can go with any outfit- always a staple in any bride's kitty!
Close toe flats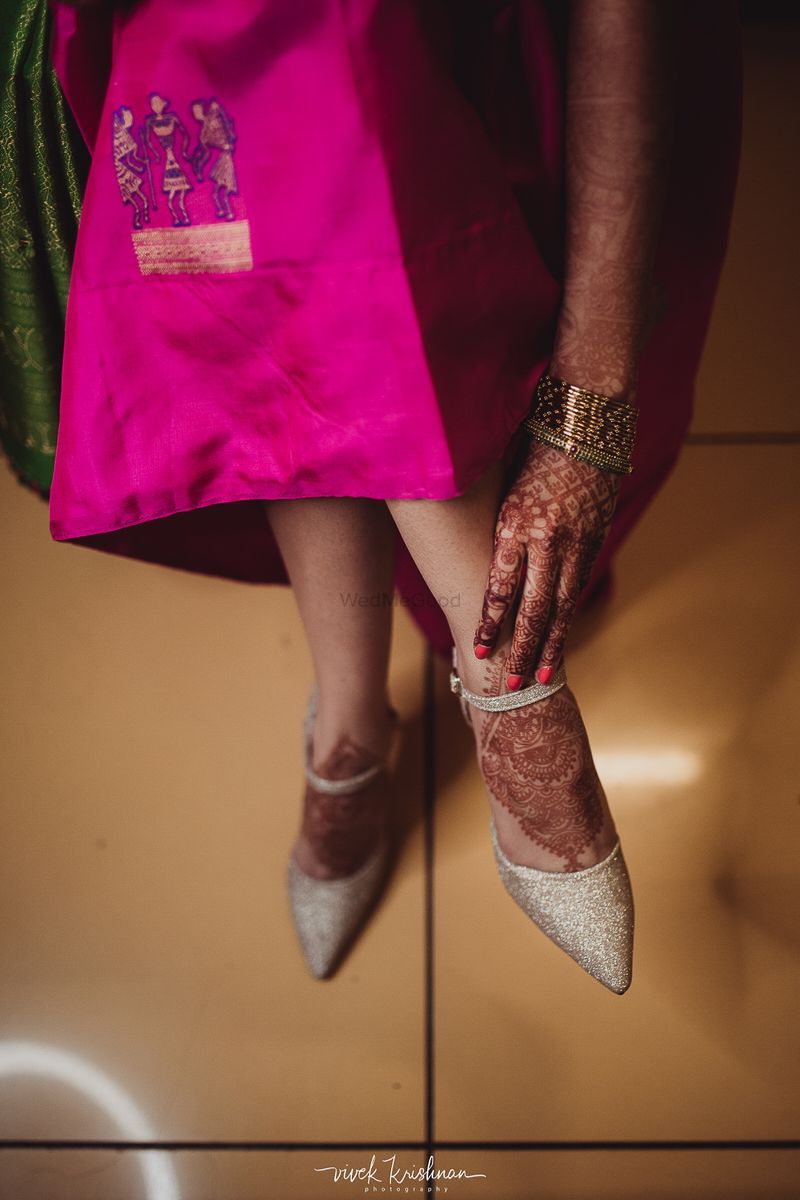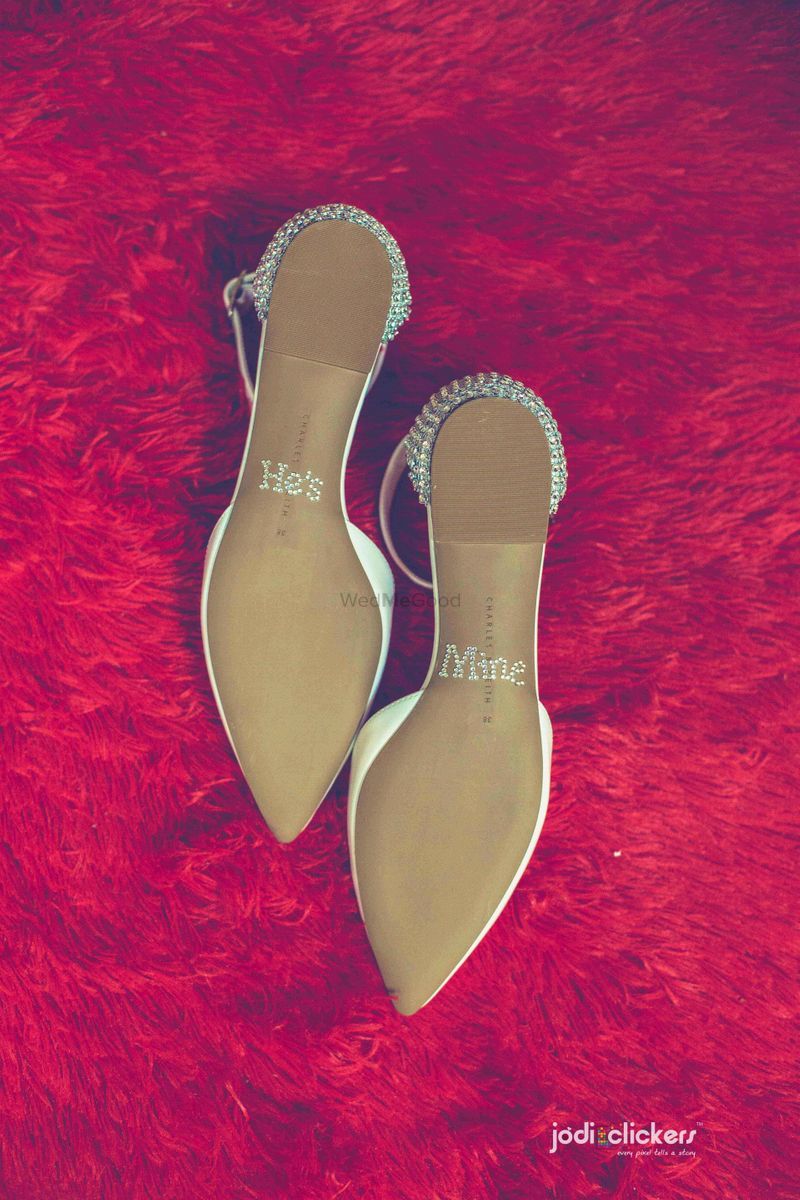 Image via Vivek Krishnan photography★ 4.9  and Jodi Clickers
Closed toed bridal flats with pointy heels-a very good option if you're choosing to go down the western outfit route! But they work with lehengas as well!
Ballet Flats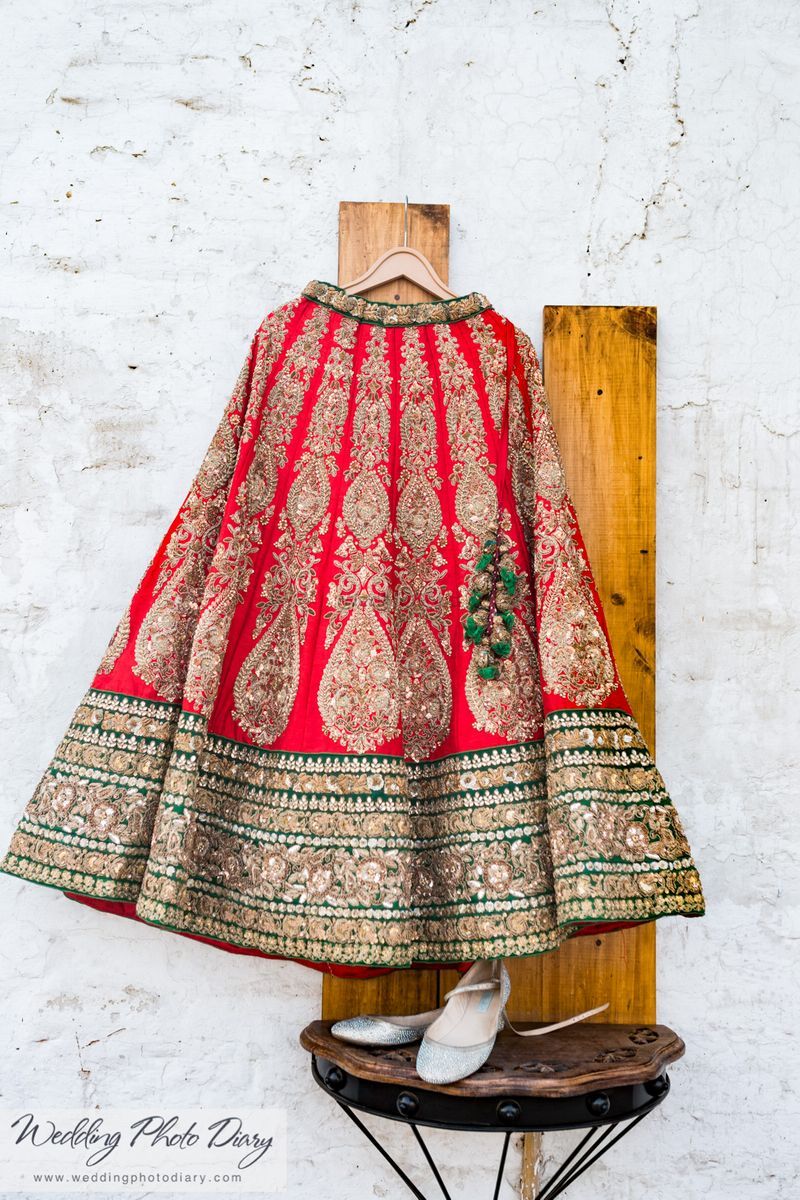 Image via Wedding Photo Diary By Prateek Sharma★ 5
They are not only comfortable, but can work under both- Indian and Western outfits!
Sneakers!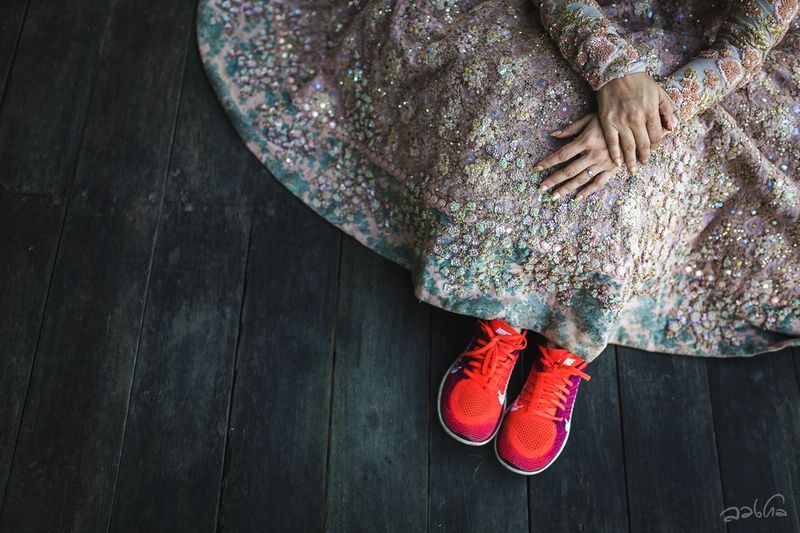 Image via Nikita & Sujith (Kanha)
If you're an offbeat bride, go ahead and rock some sneakers at your wedding!
Funky Juttis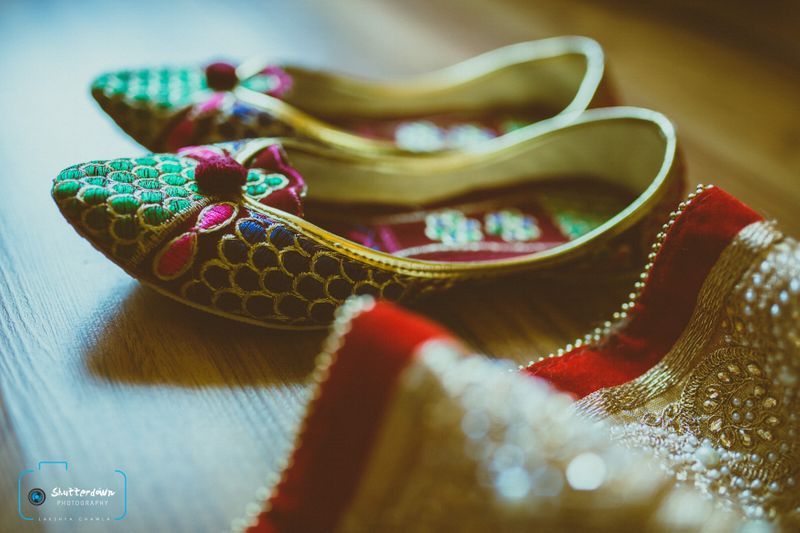 Image via Shutterdown - Lakshya Chawla★ 4.9
Another great idea for the offbeat bride! 
Tiny Wedge Heels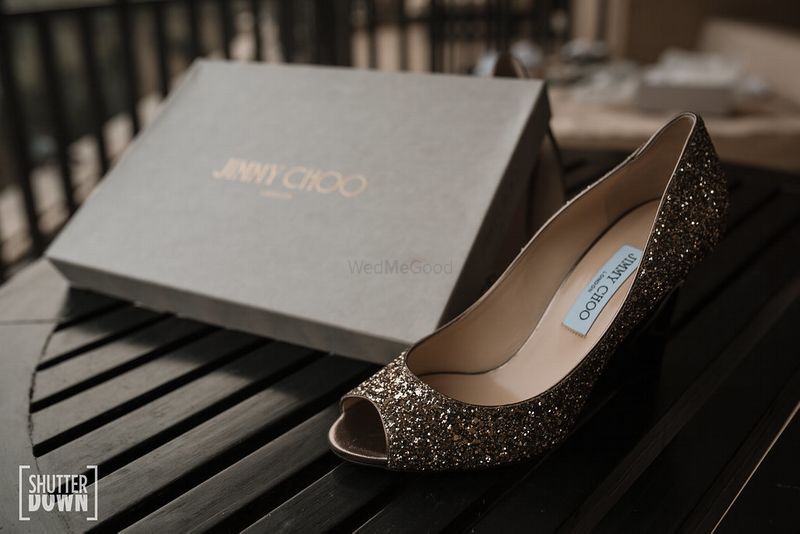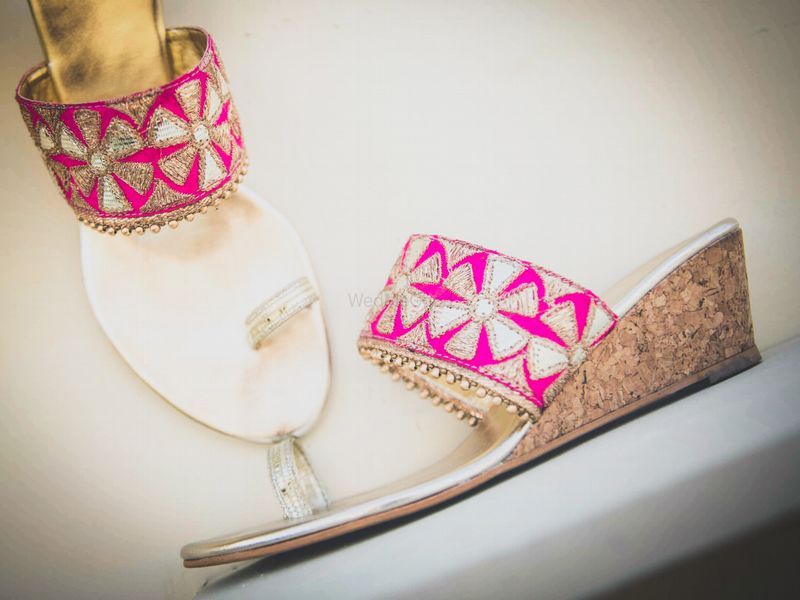 Image via Shutterdown - Lakshya Chawla★ 4.9  and Lilac Weddings★ 4.7
If you don't mind a wee bit of heel that's comfortable too, then wedges with just a little bit of heel is a great option! Whether Indian or Western, you can take a pick!
Or Tiny Kitten Heels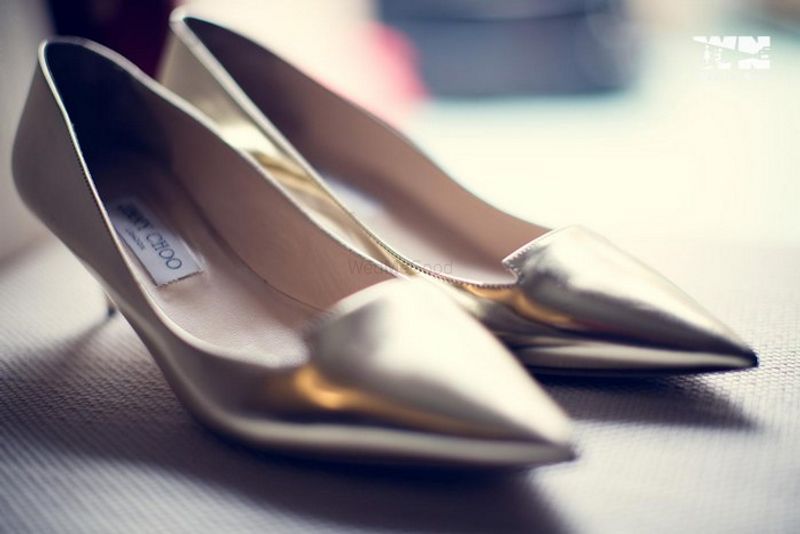 Image via Pooja Joseph Photography★ 5  and Veda and Aman (Delhi)
Kitten heels are also very comfortable and look quite elegant! They are also versatile and work under both Indian and Western outfits! 
Peep Toe Flats or Kitten Heels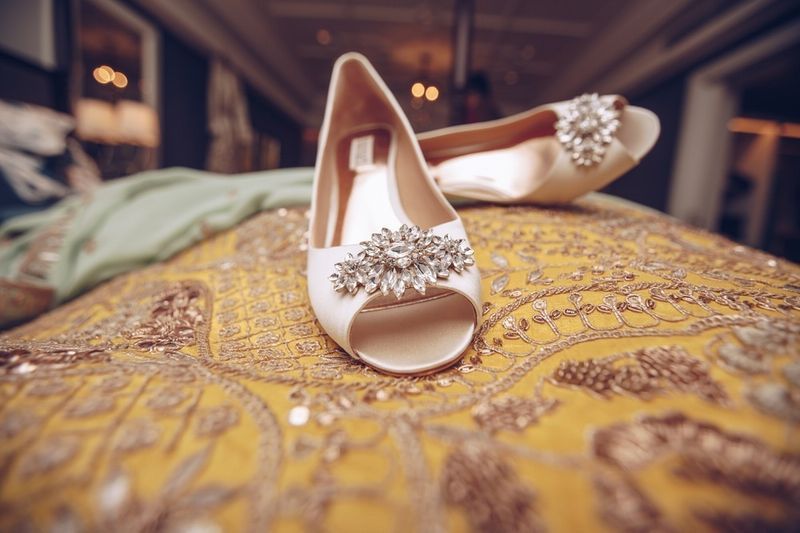 Image via Pooja & Siddharth (Bangalore)
Peep toe flats or kitten heels are also super comfy and look great!
Decked up Kolhapuris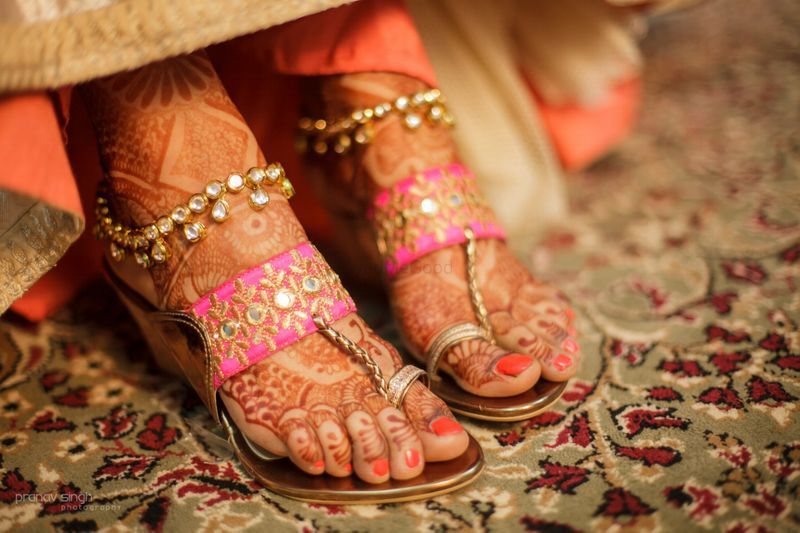 Image via Through the Barrel★ 4.5
Kolhapuris are a hot fave, and the best part is, you can go as simple or bridal with them as you want!
Strappy Thong Slippers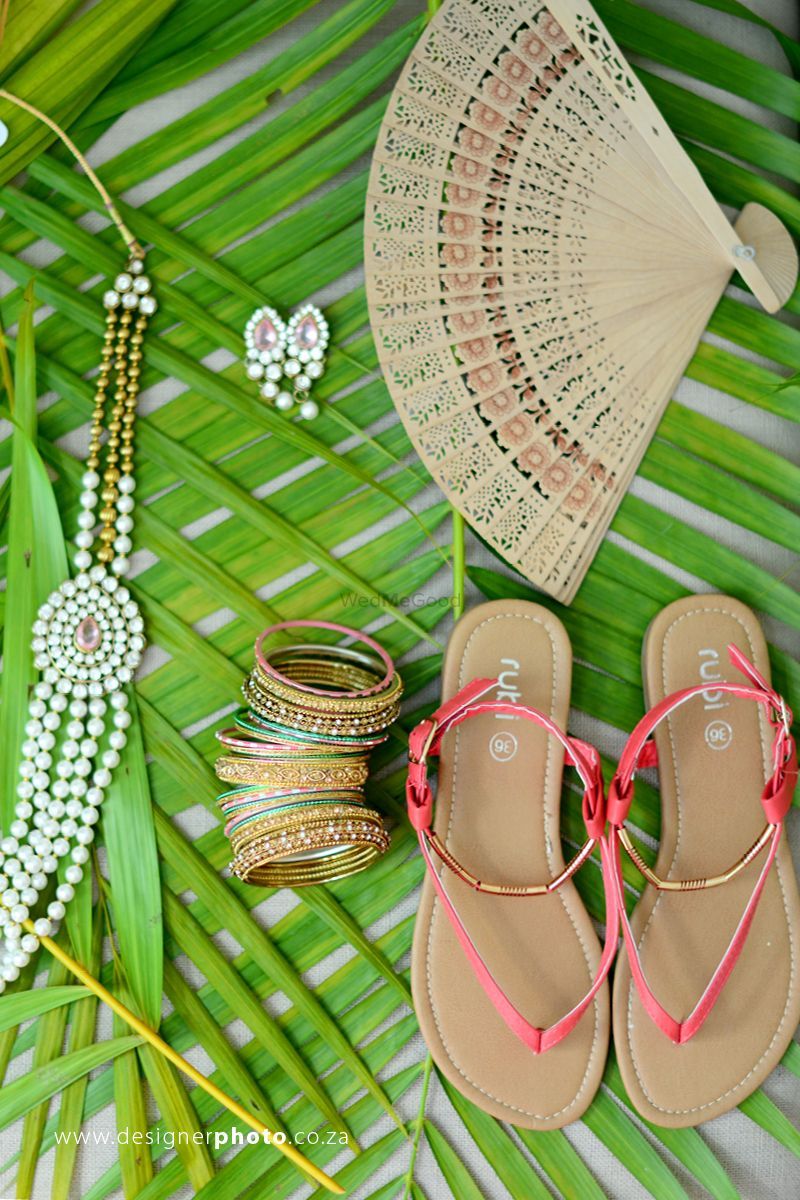 Image via Designer photo
Might not be every bride's choice, but if comfort is the only thing you're looking for, it can't get better than this!
Block heels with varying heel heights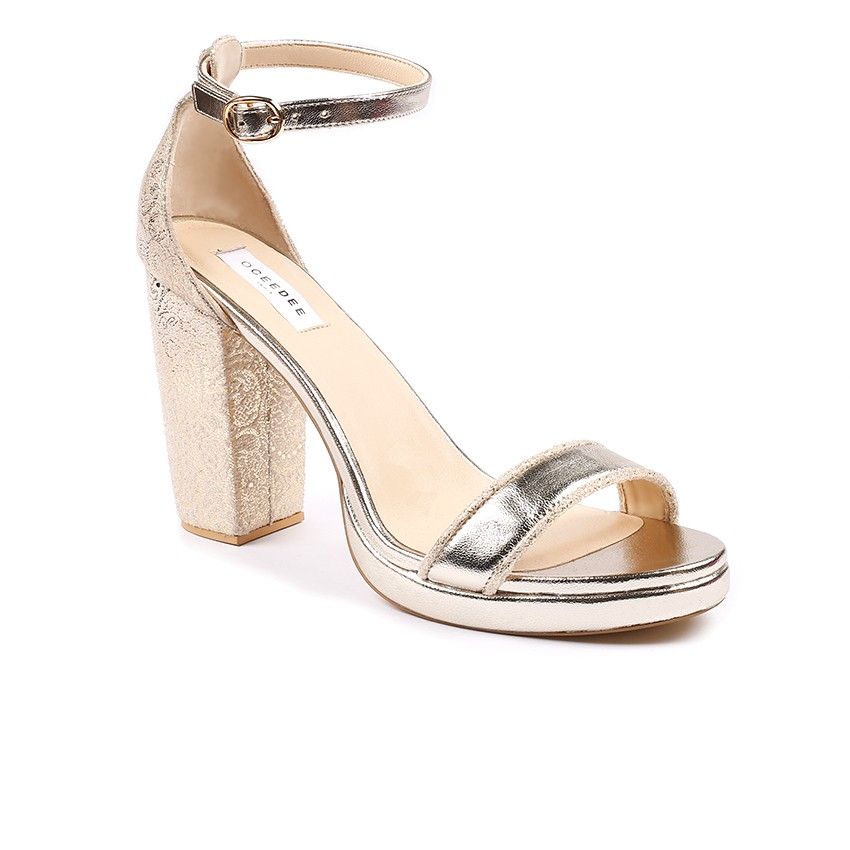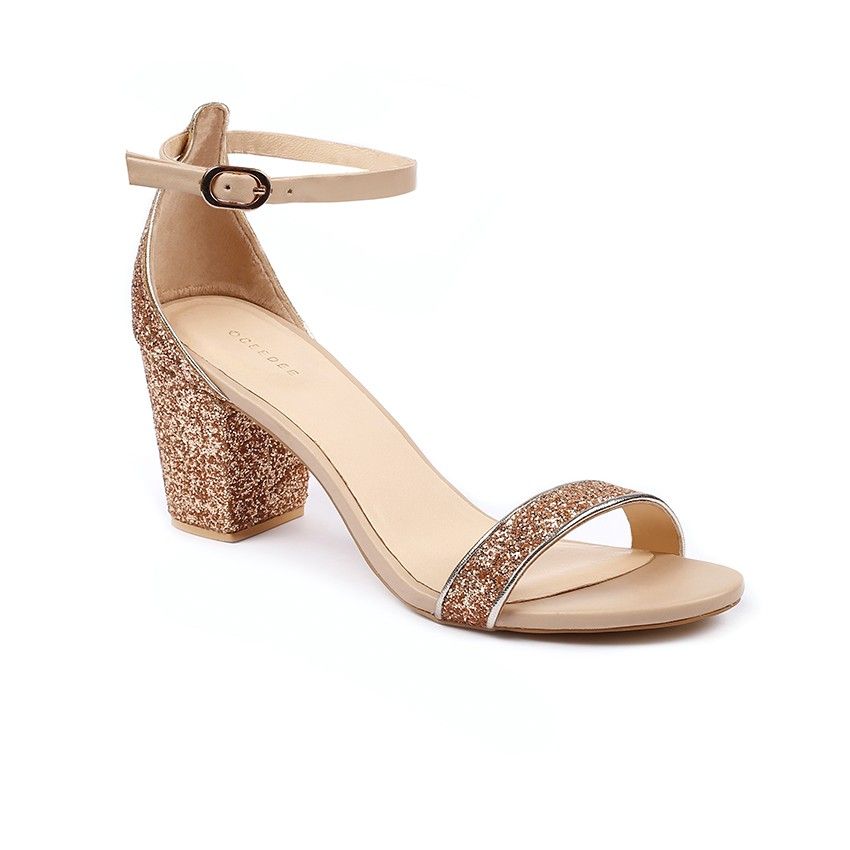 They're heels but not heels - and they offer great support. 
ALSO READ: Hate High-Heels? 10 Amazing Flat Shoe Options For Brides!