Pretty Mumbai Wedding With A Bride In An Unconventional Blue Lehenga!
BY Latha Sunadh | 09 Oct, 2018 | 6391 views | 6 min read
 A pretty blue lehenga that is both beautiful and unique makes this elegant wedding our favourite this week. After all those reds and pinks, this teal blue is charming and totally enchanting. Alongside cute decor and stunning jewellery, this one's really minimalist and sweet. The venue,  
Ramada Hotel & Convention Center
 was a delight while photography by
Dreamcatchers Photography
 took the whole look to another level.
Meet Richa & Khushil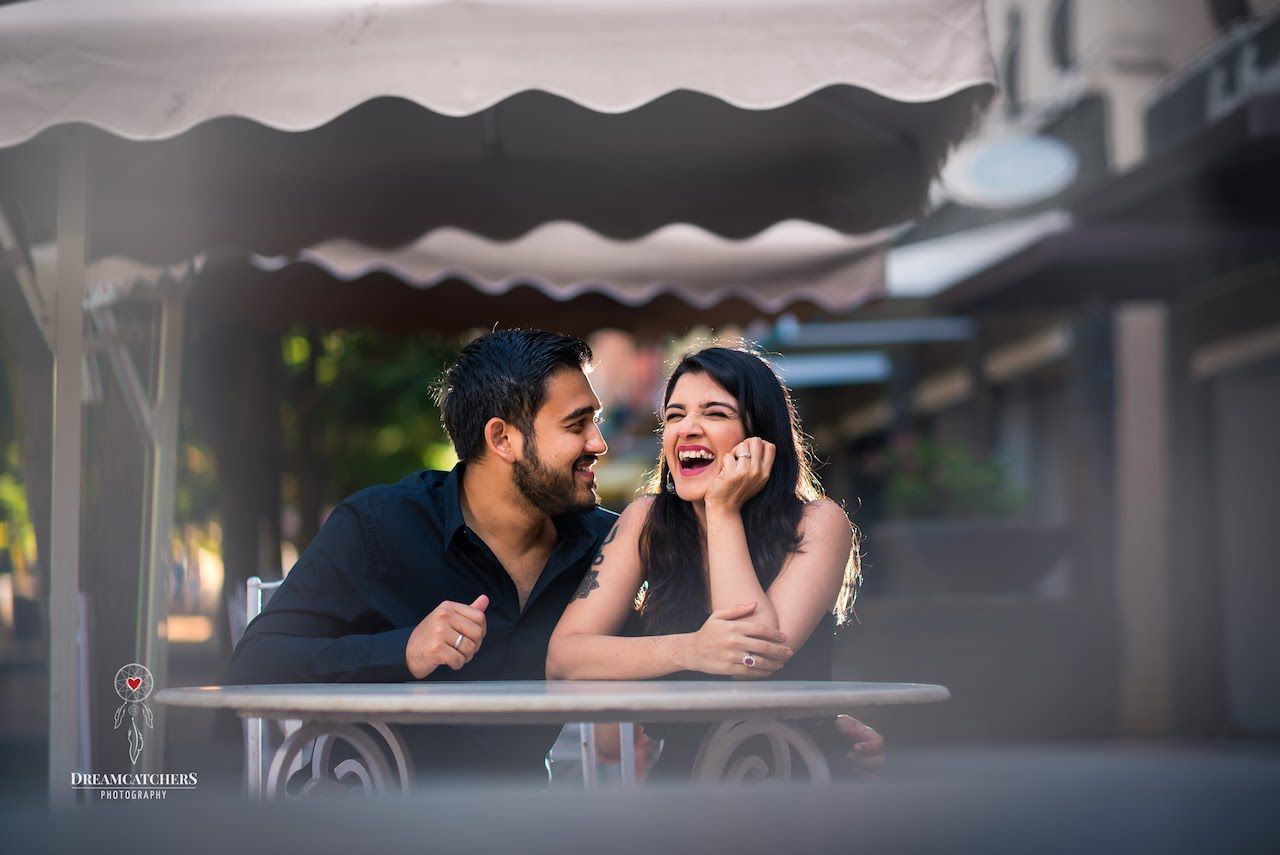 "We were both part of a Bollywood Dance troupe, after the group dissolved, we remained in touch on and off. After a couple of months of texting and calls, we decided to go on a date, and here we are today..." says Richa.
The Sangeet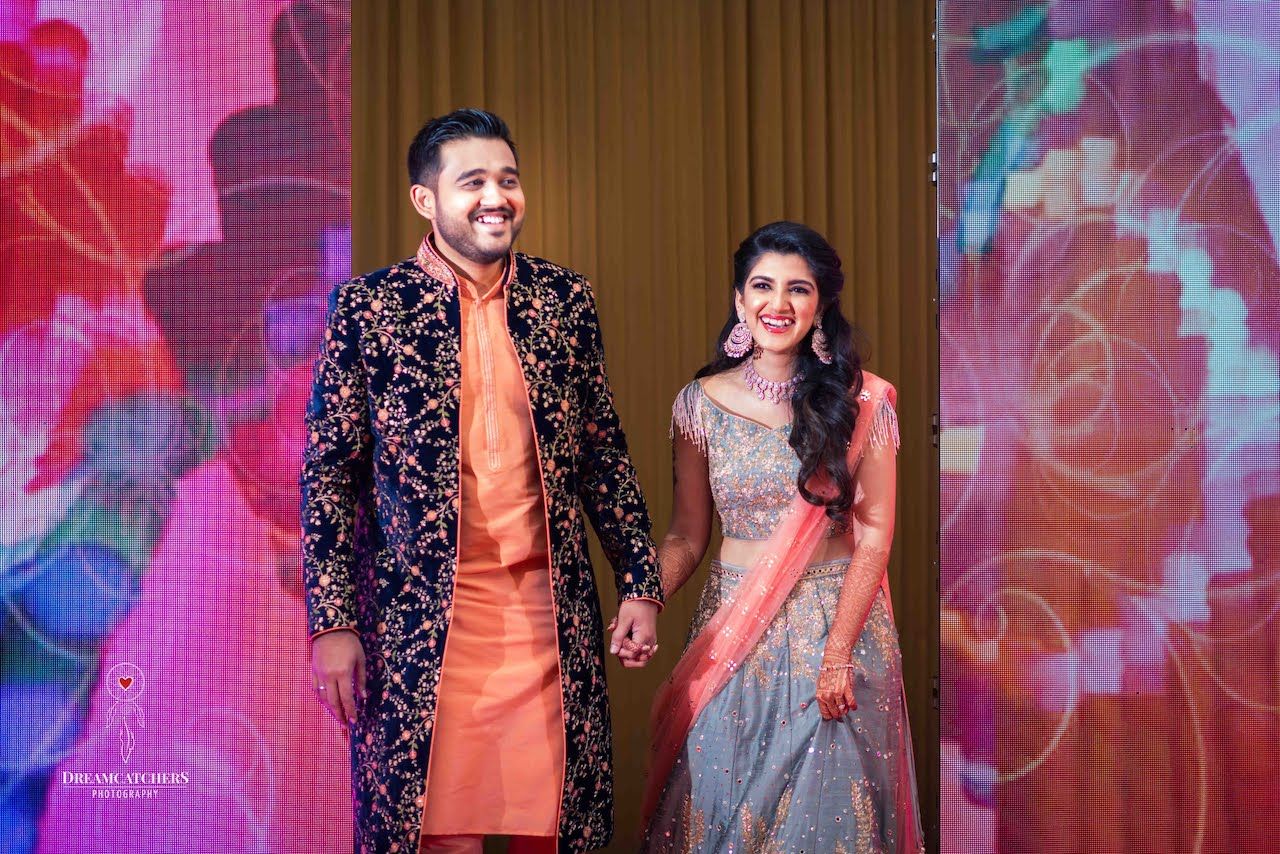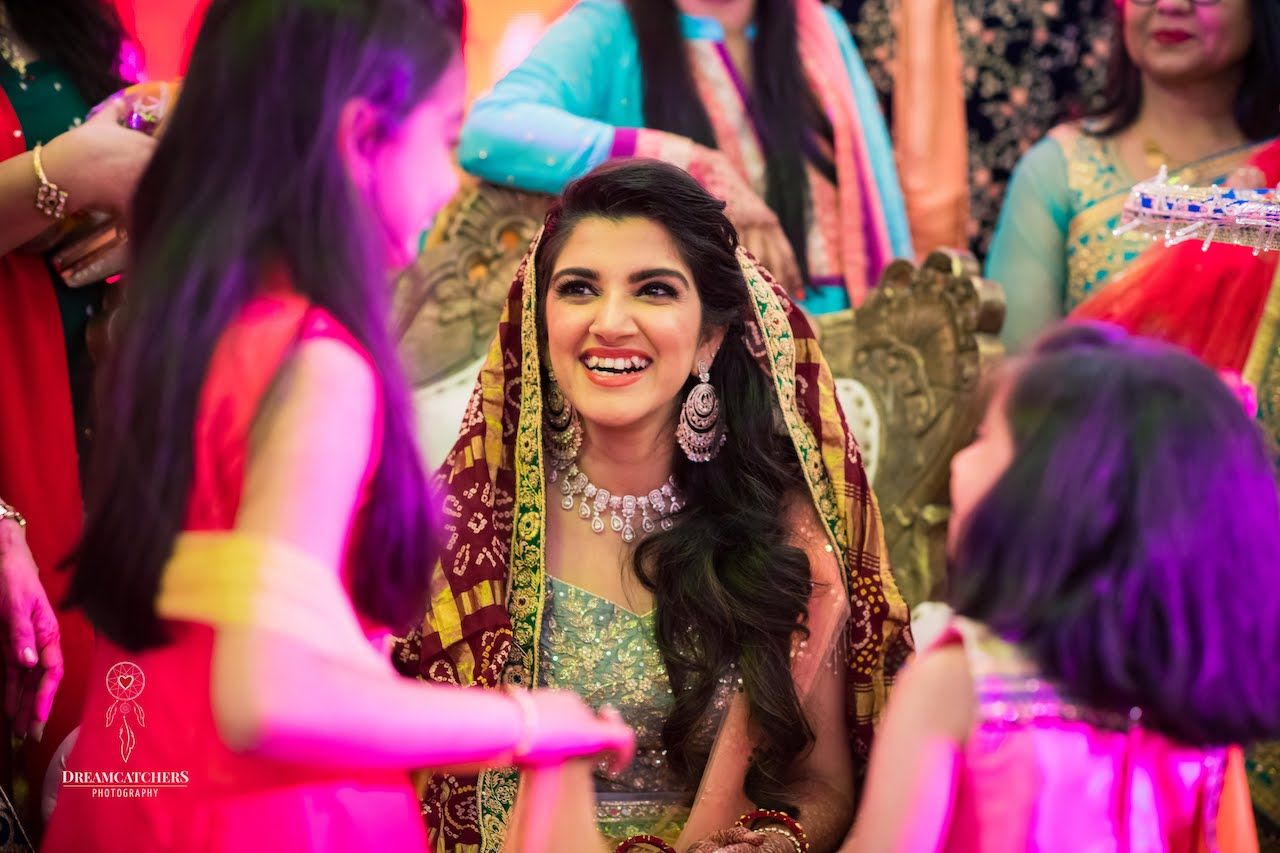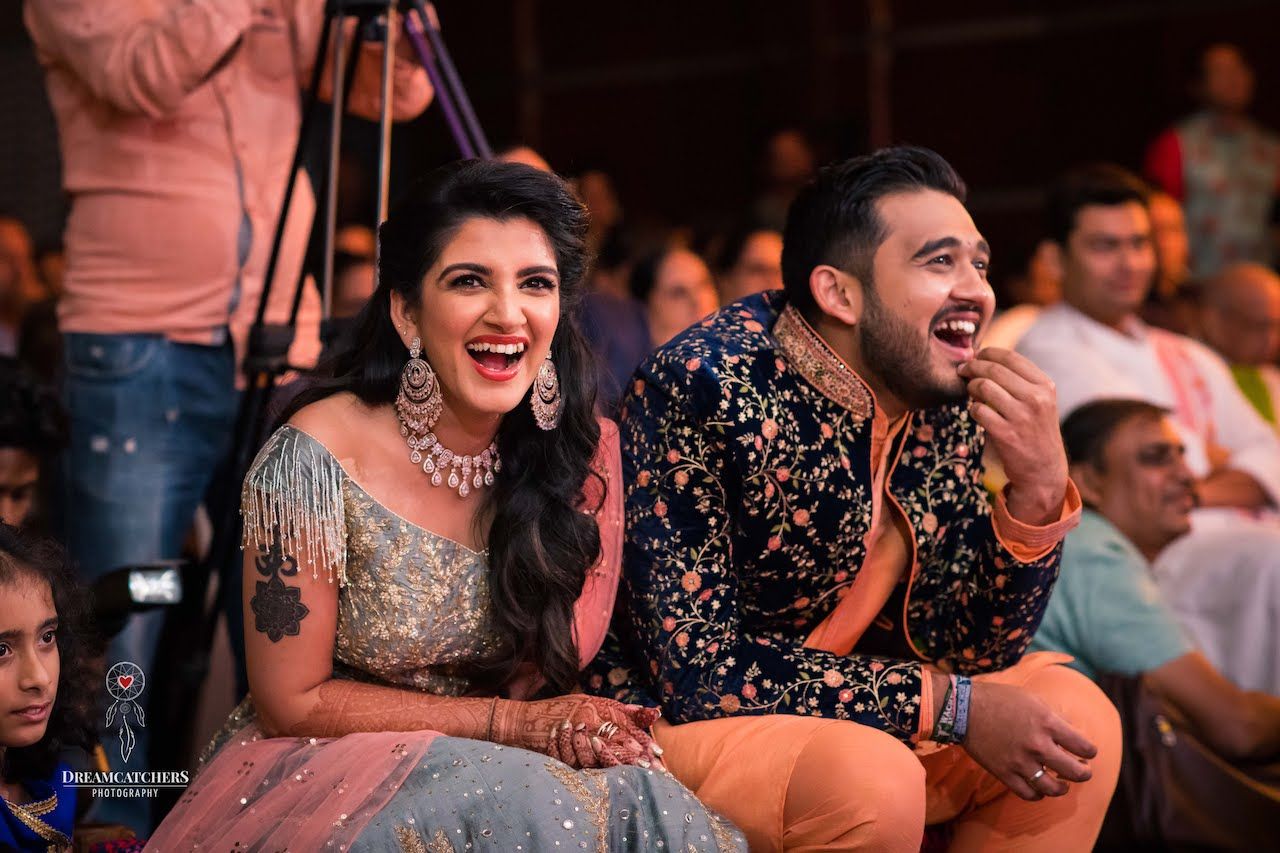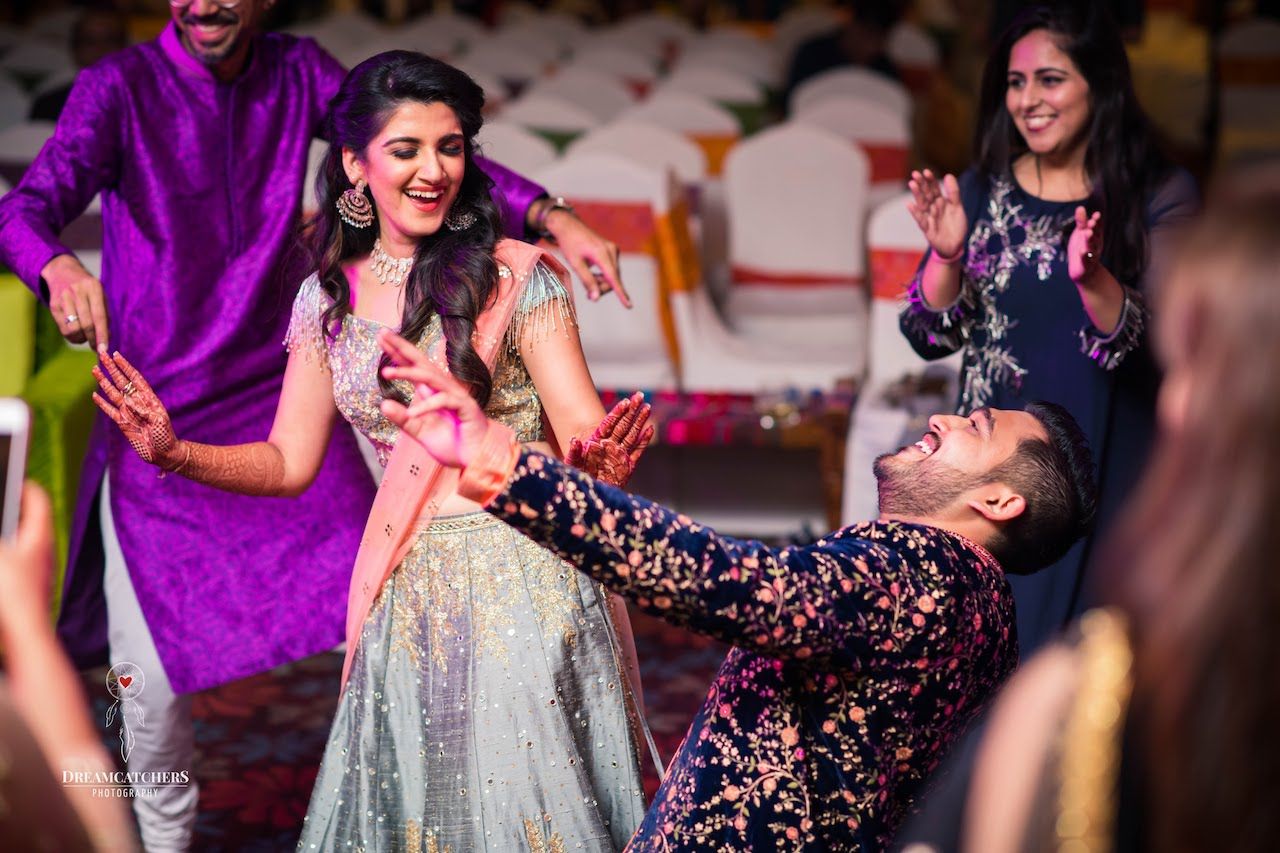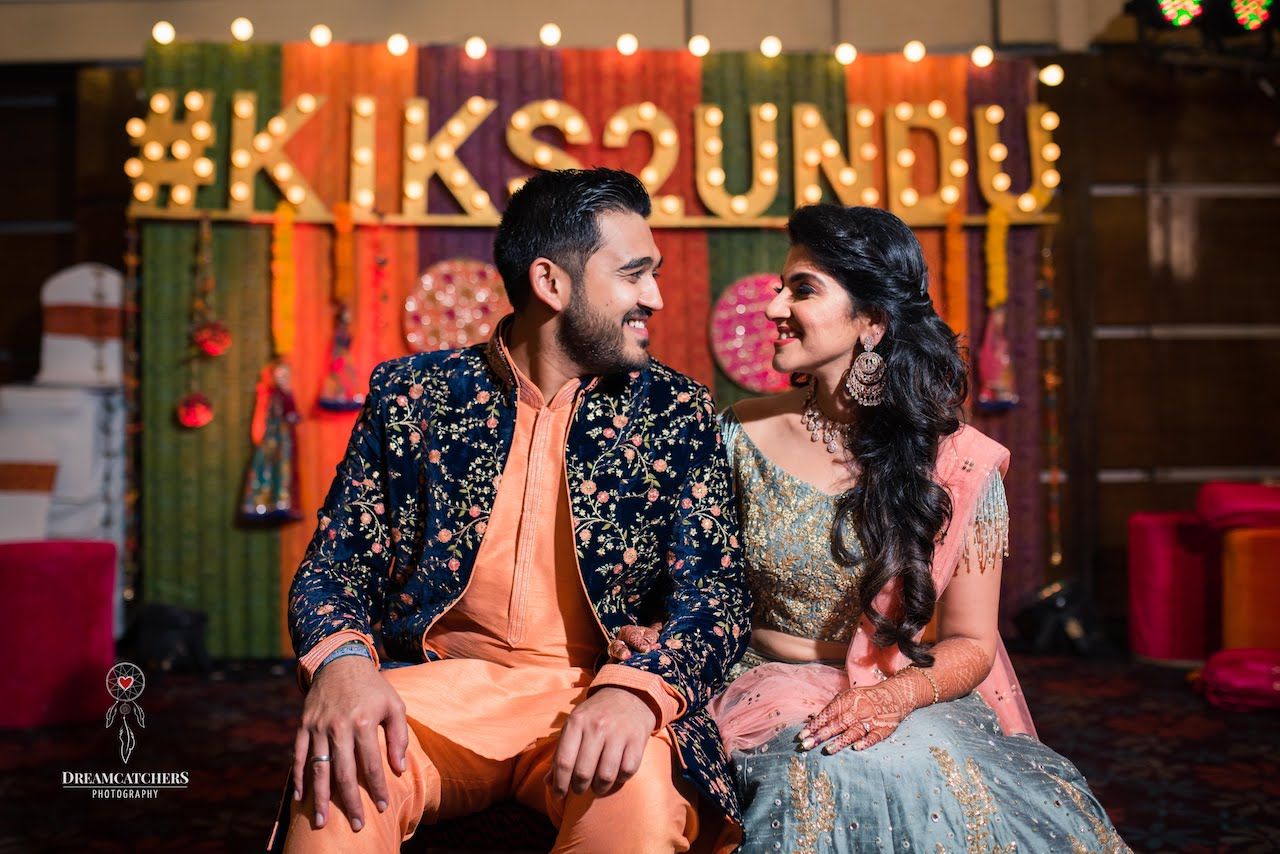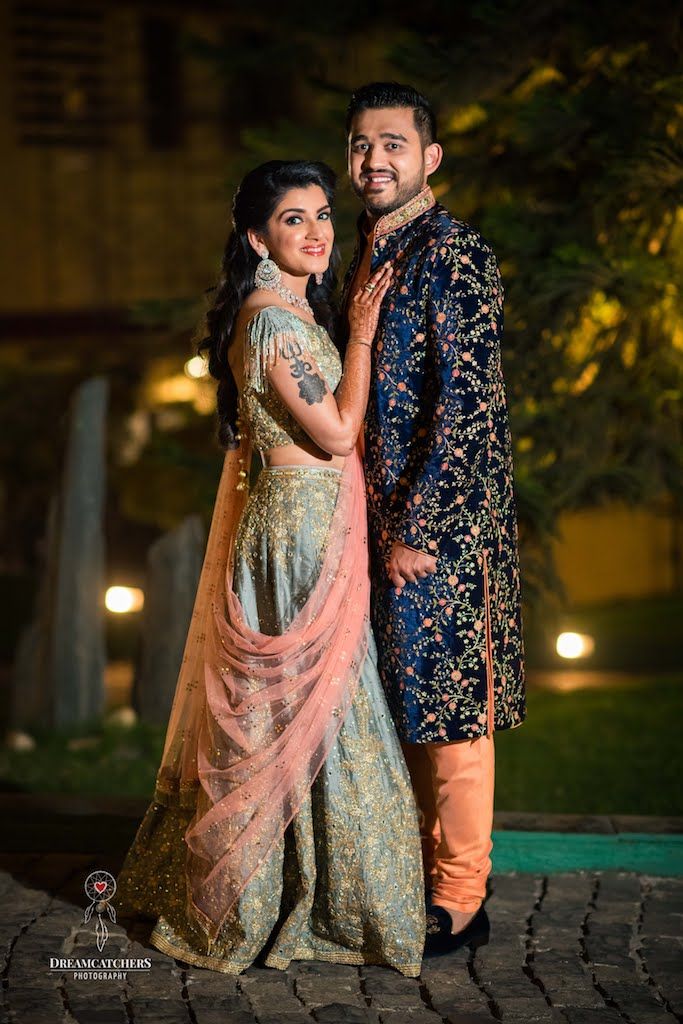 The Wedding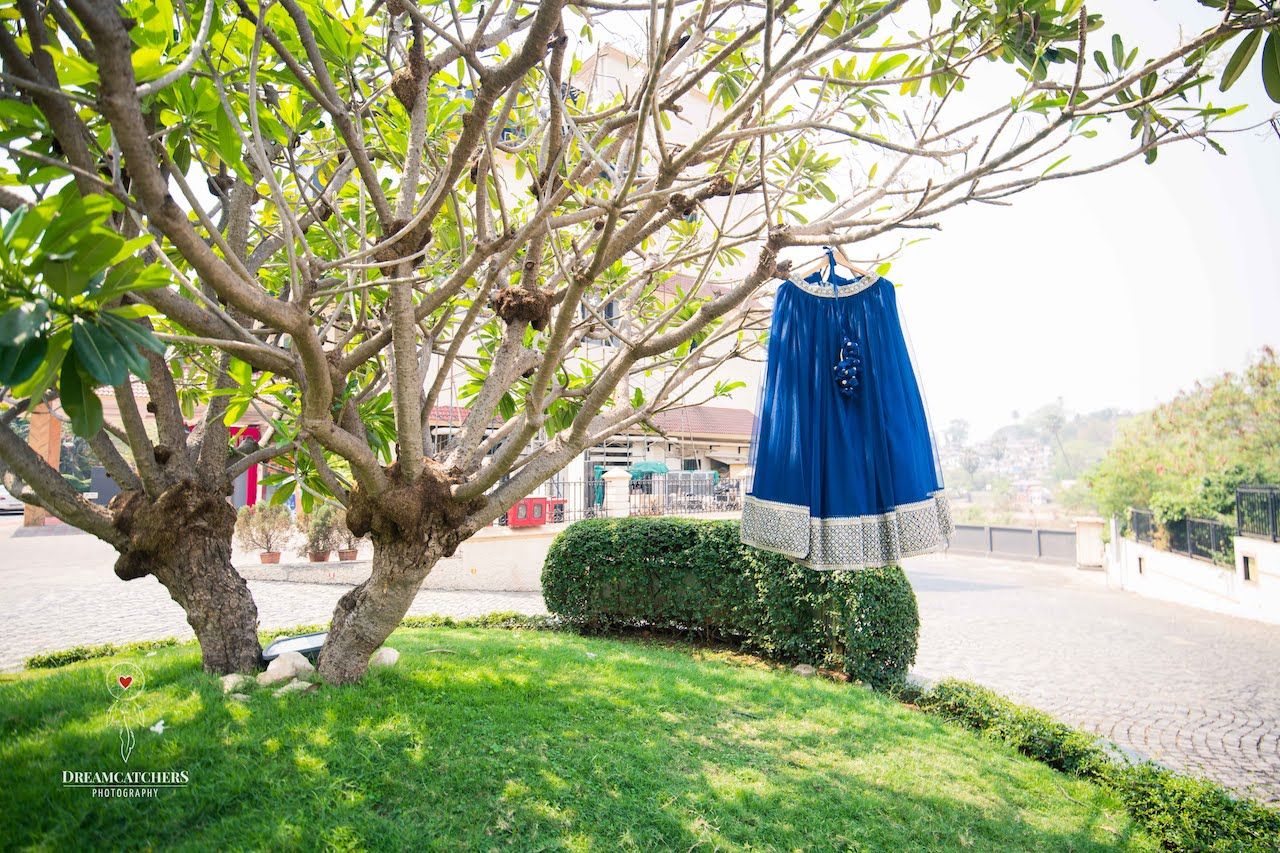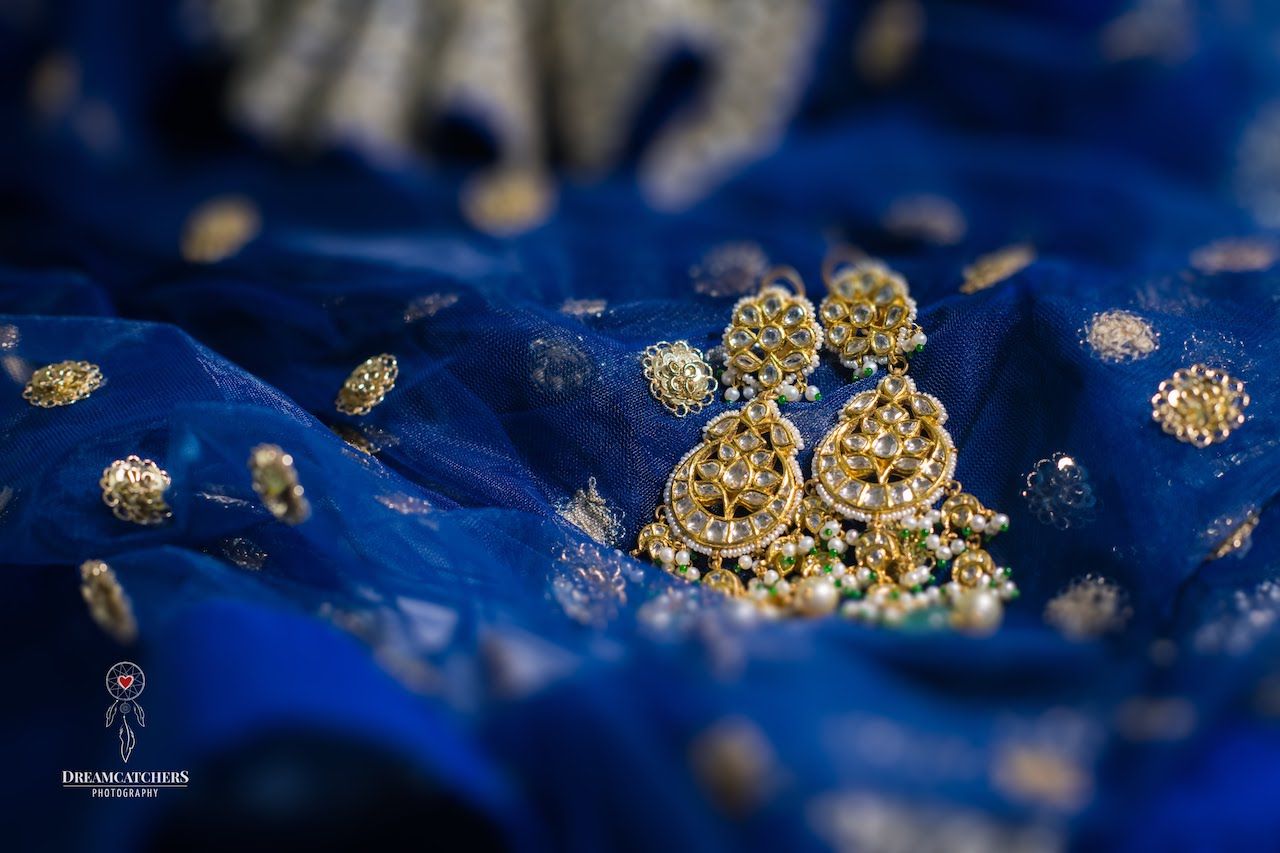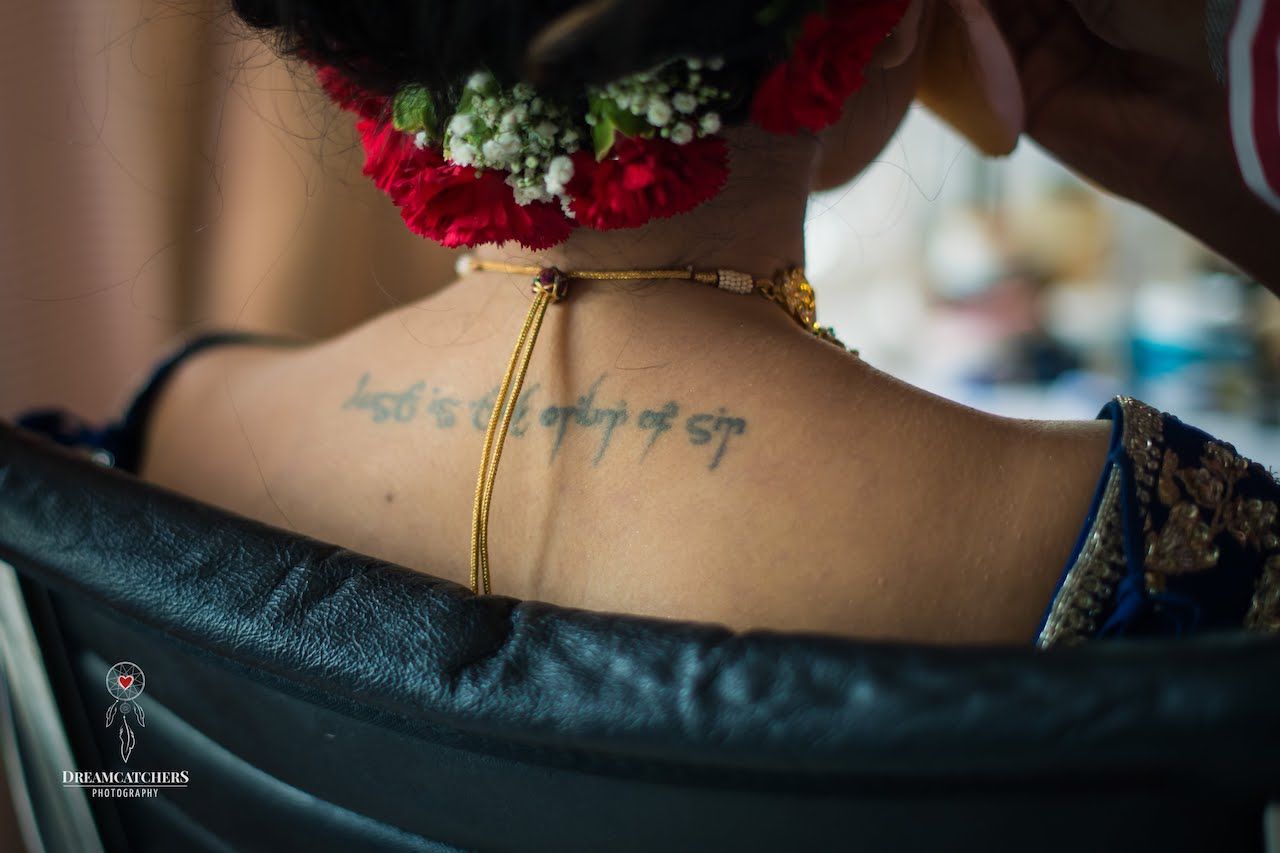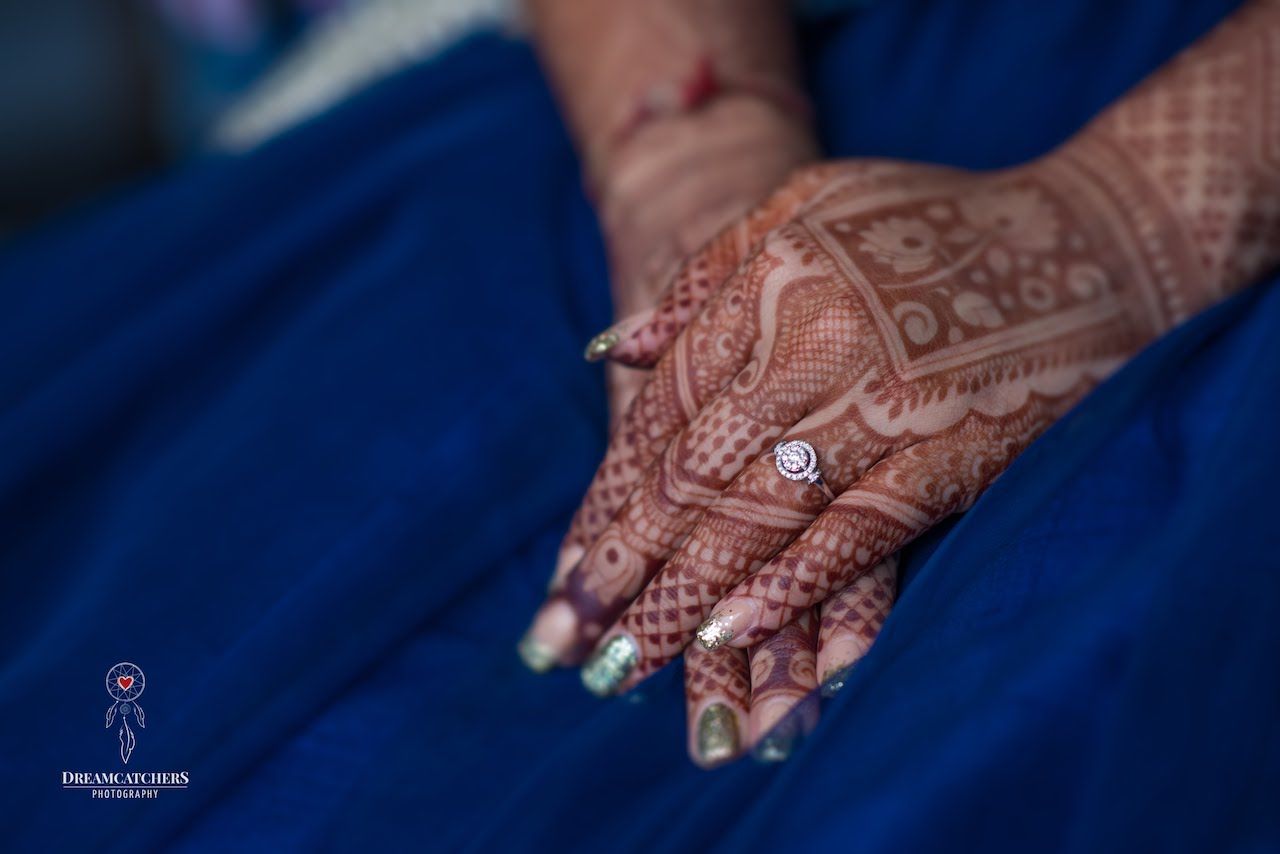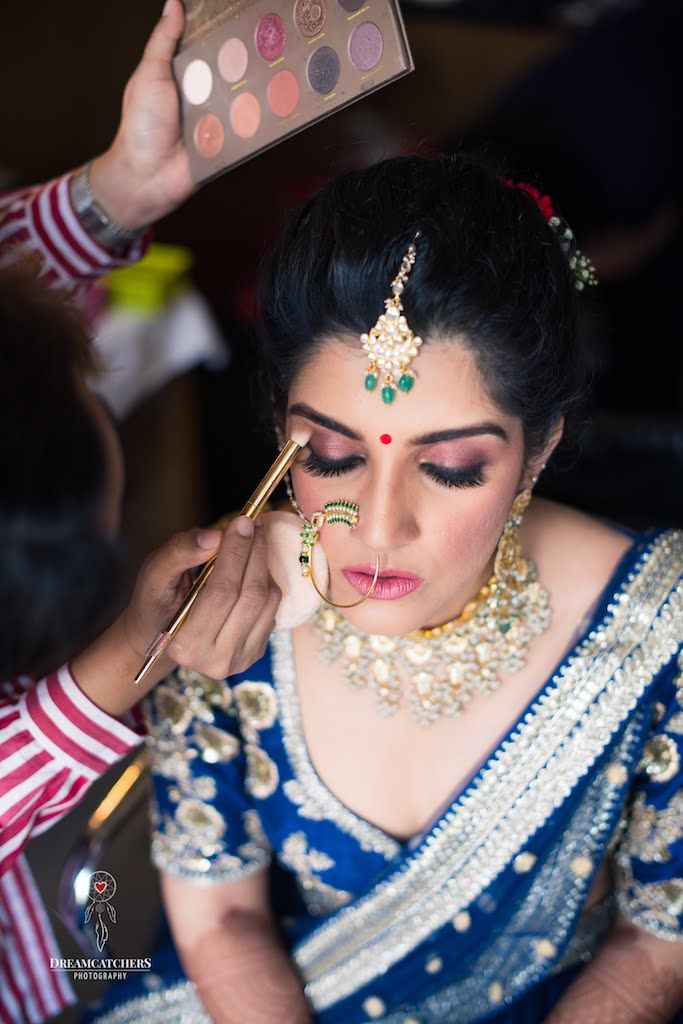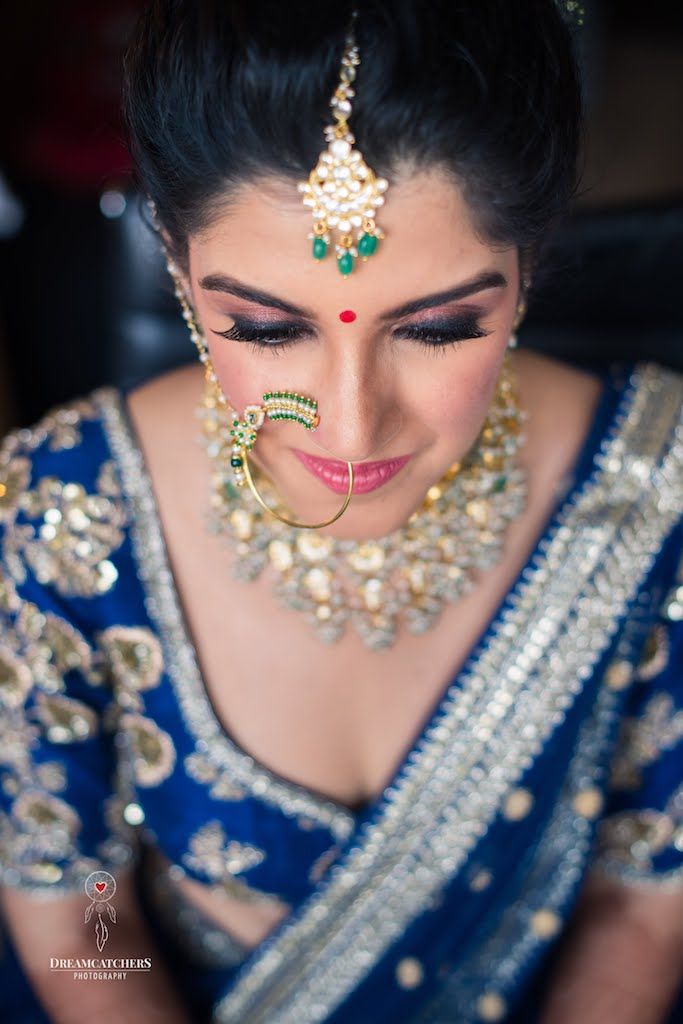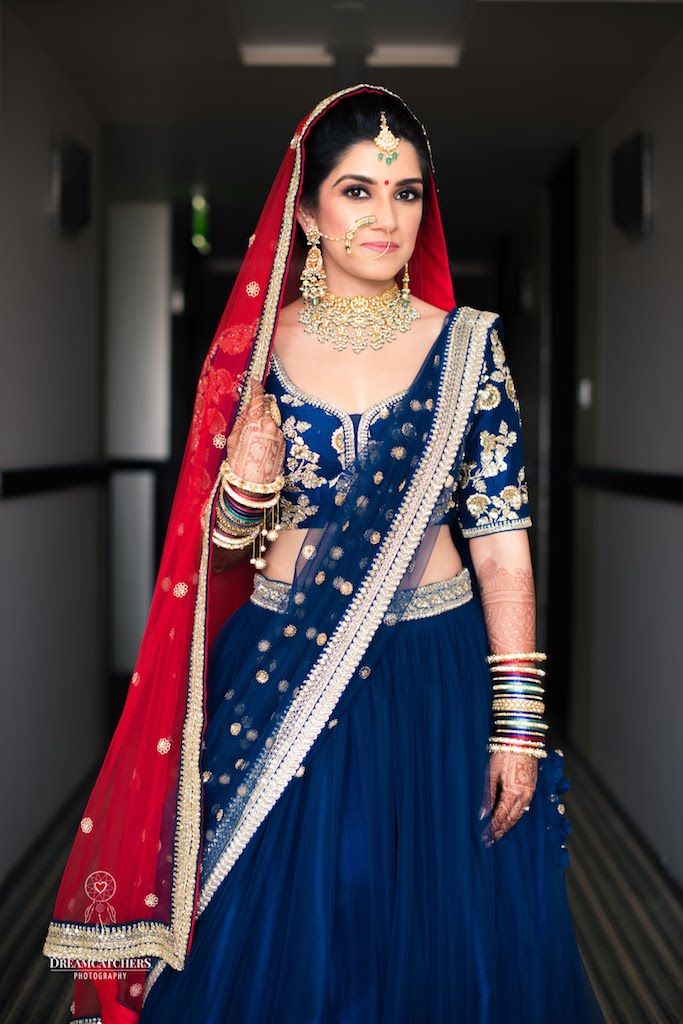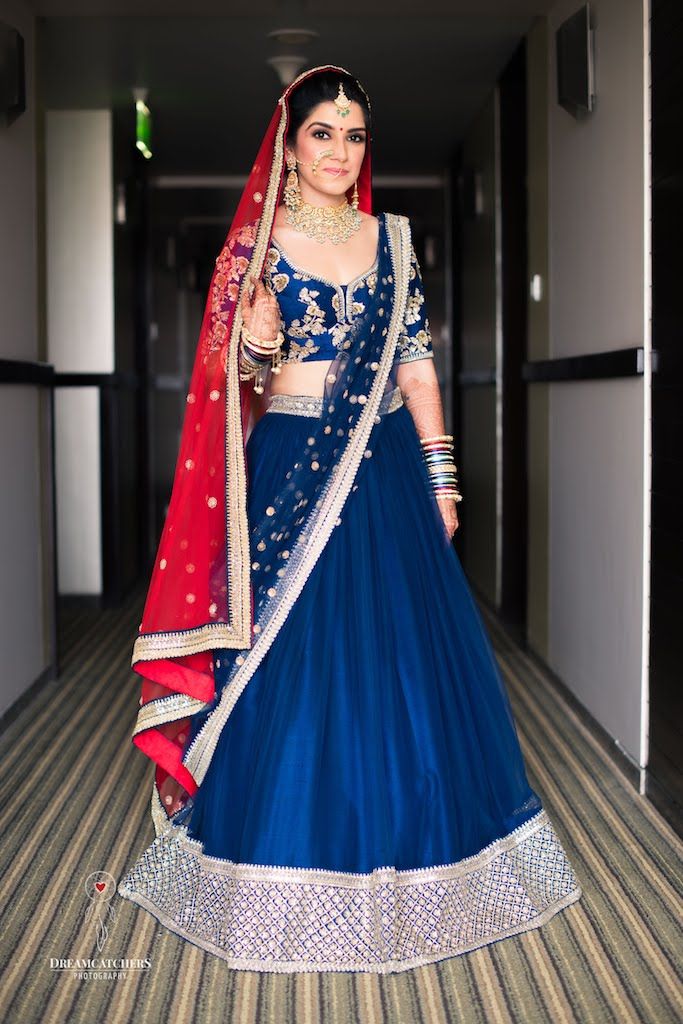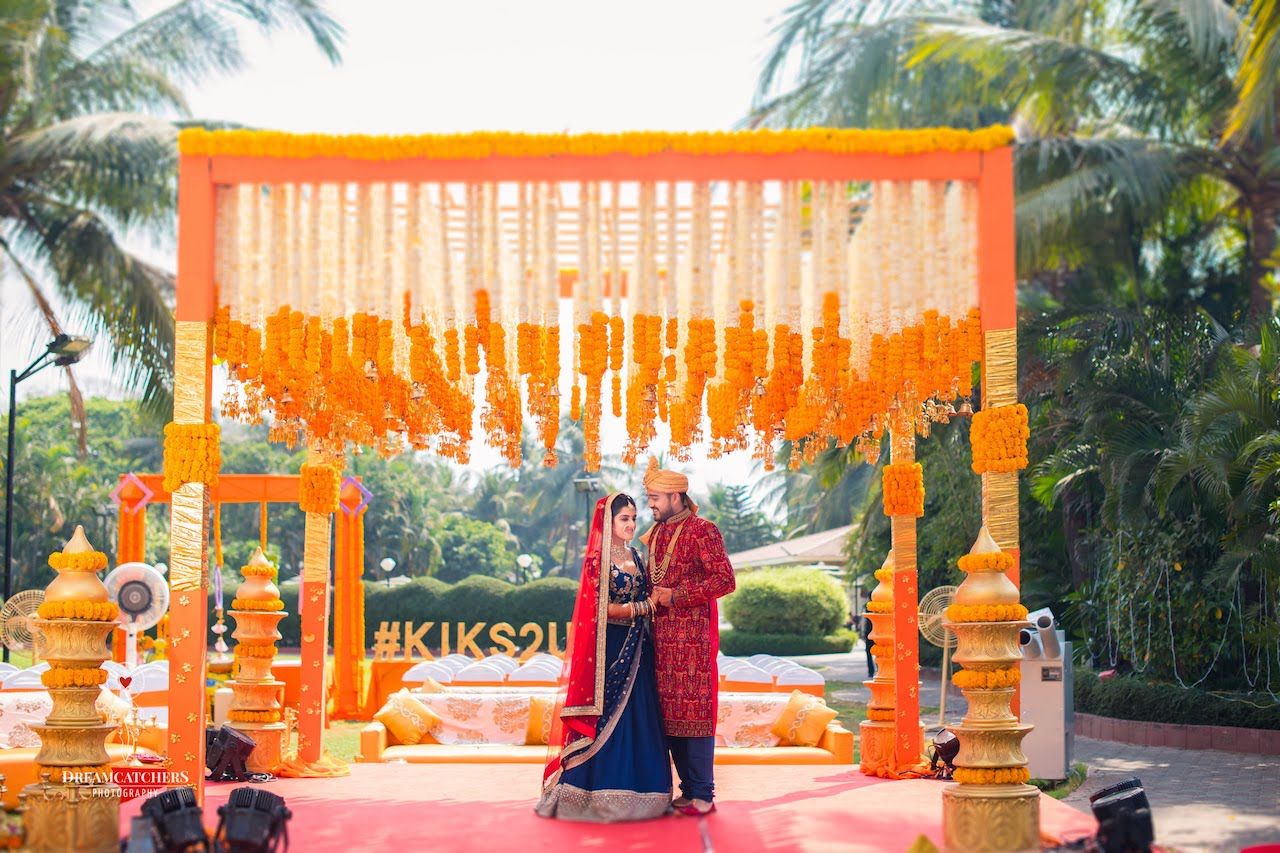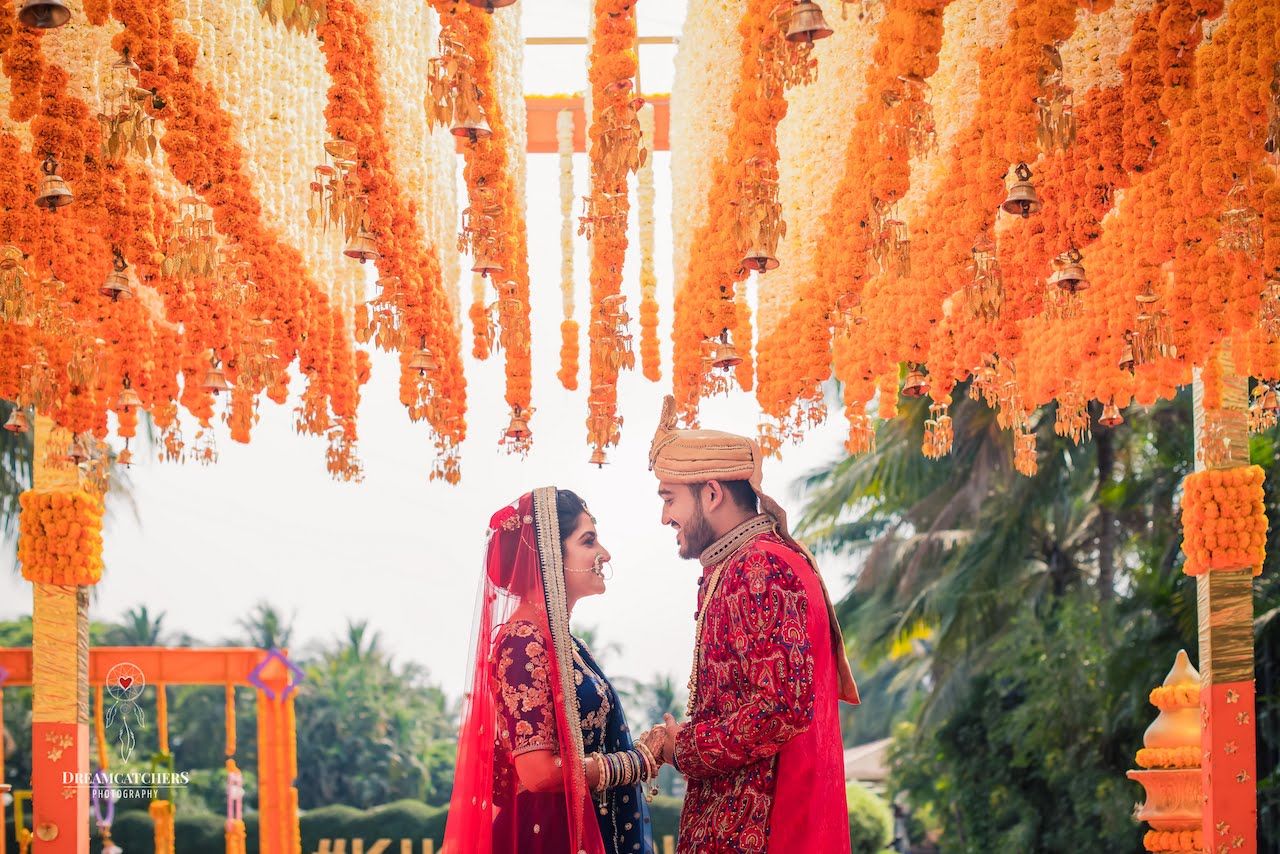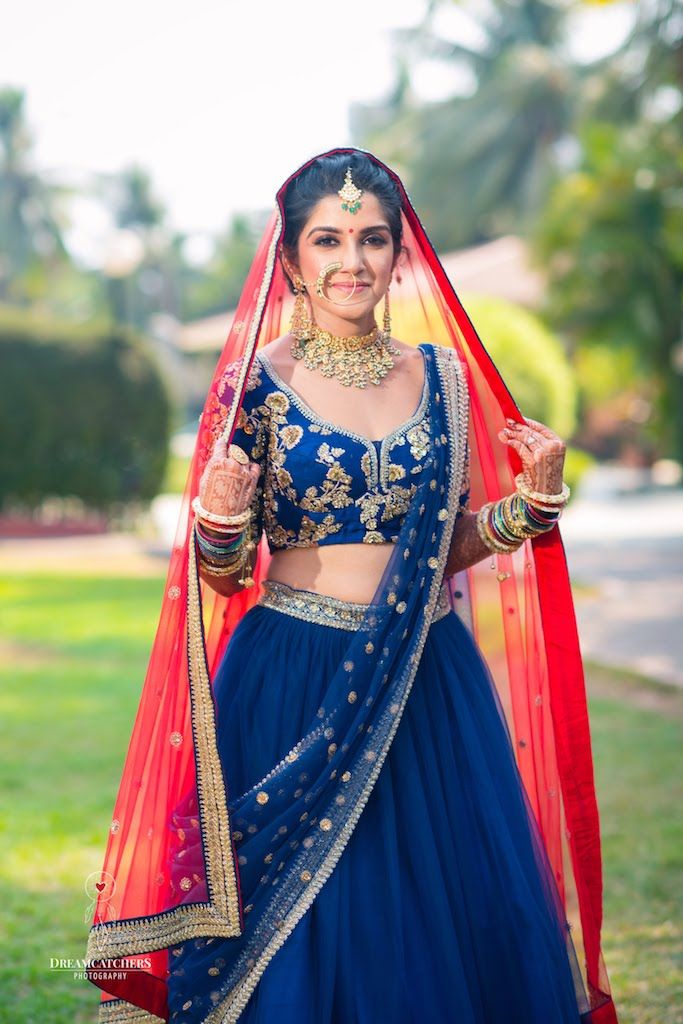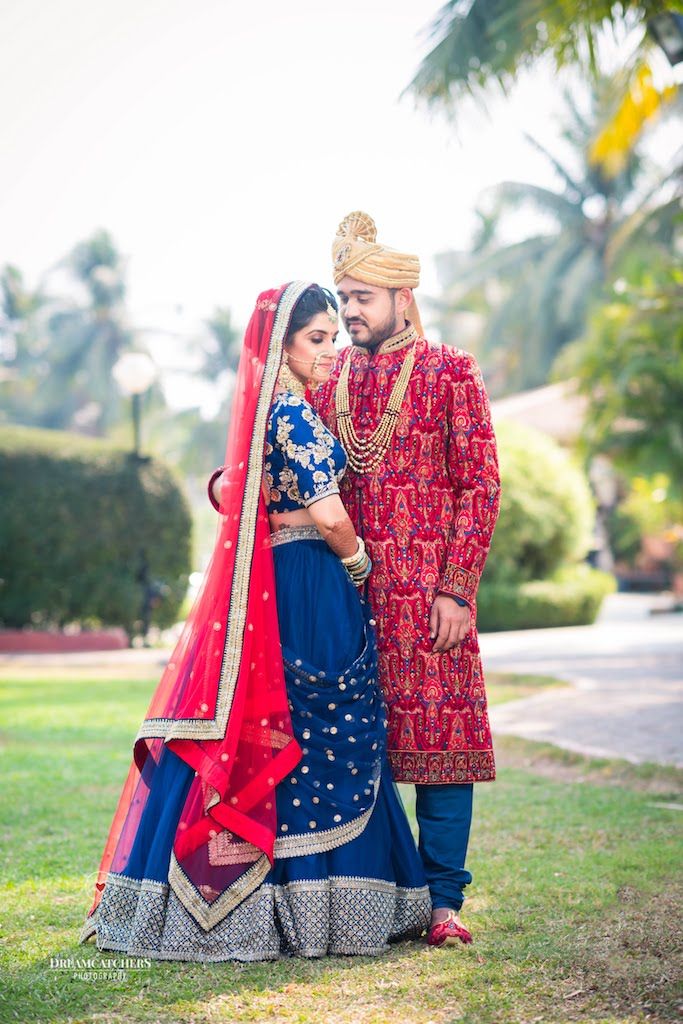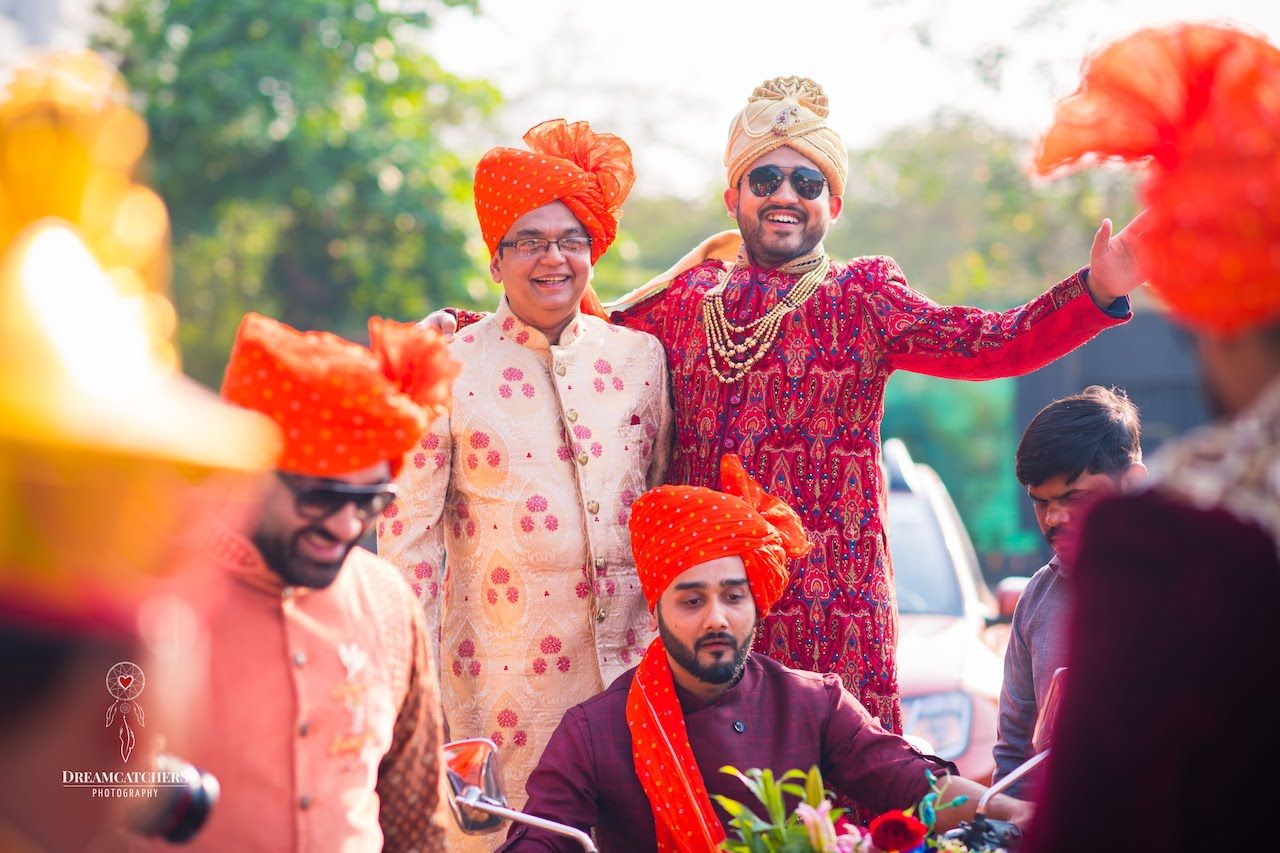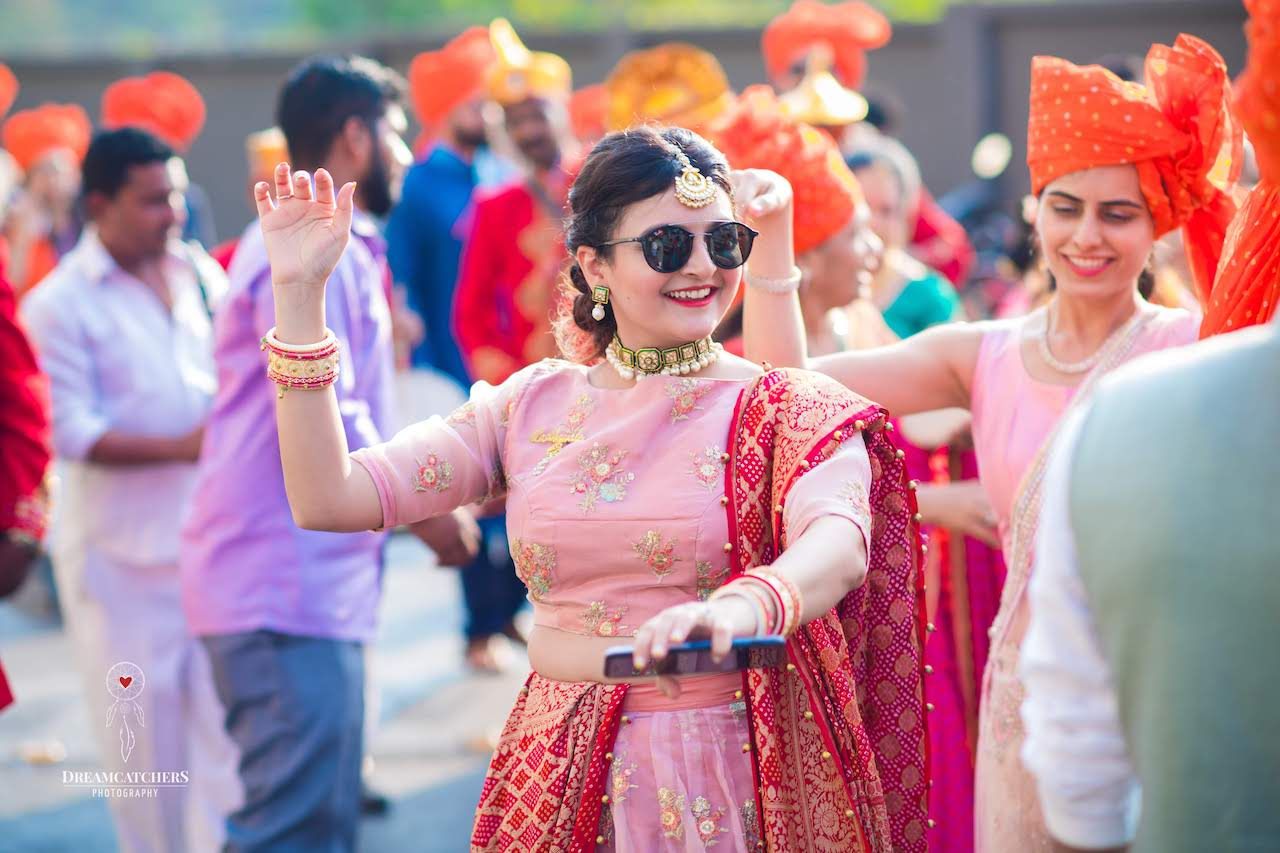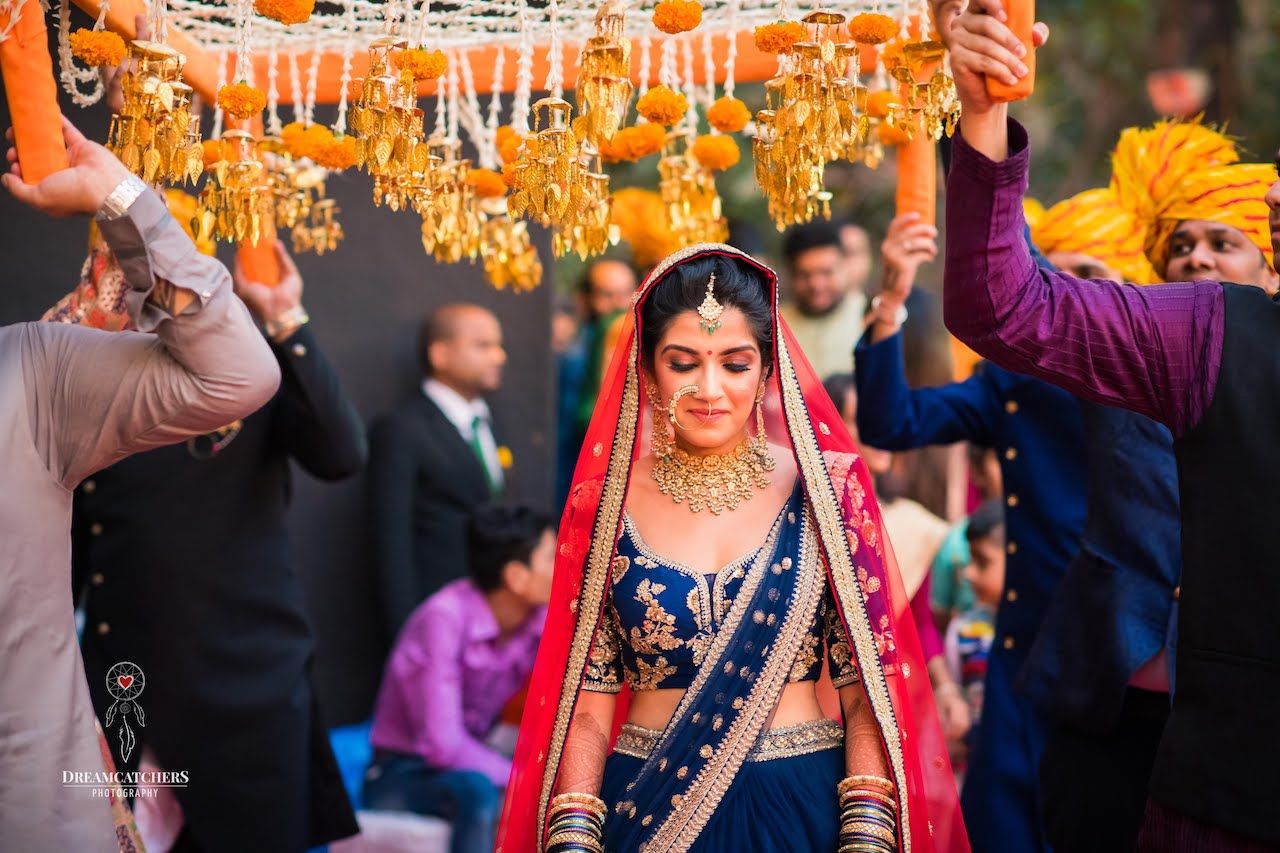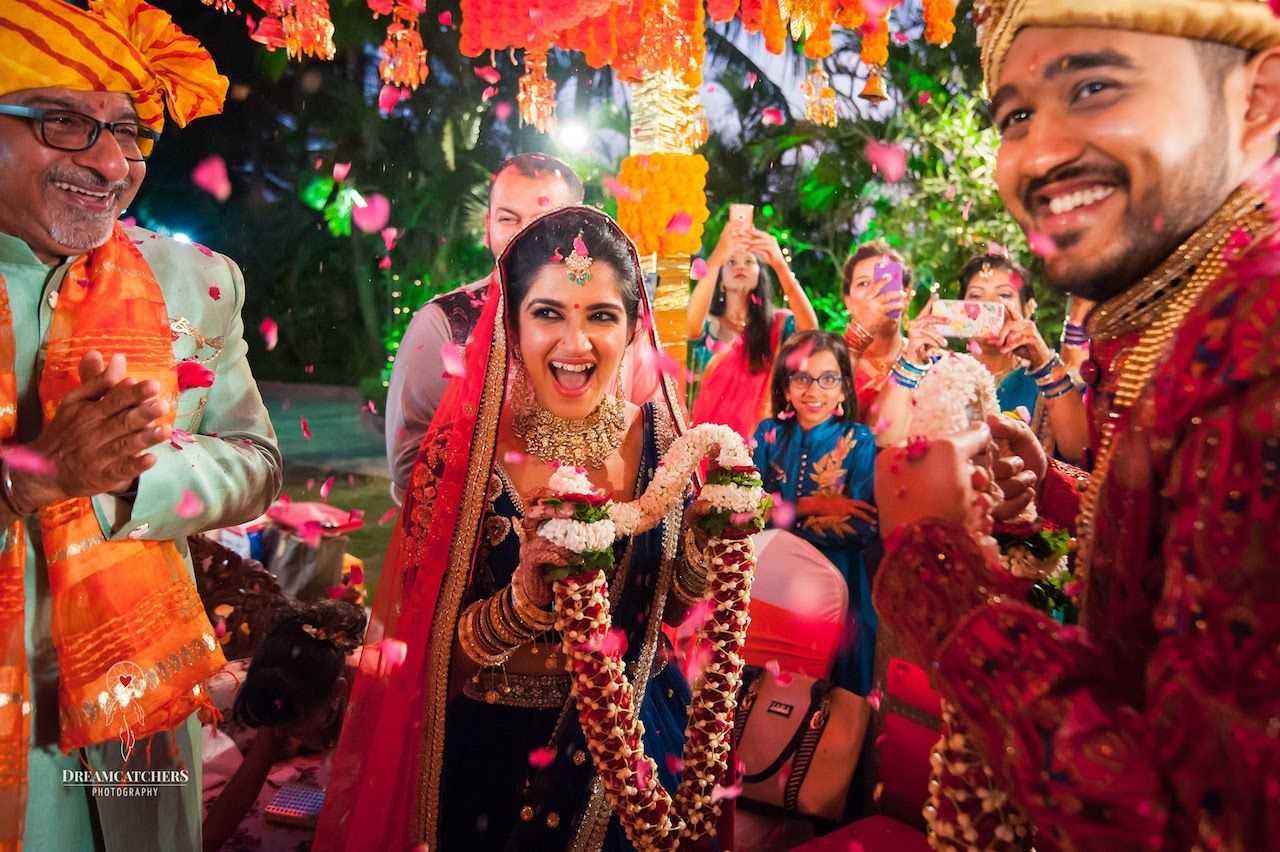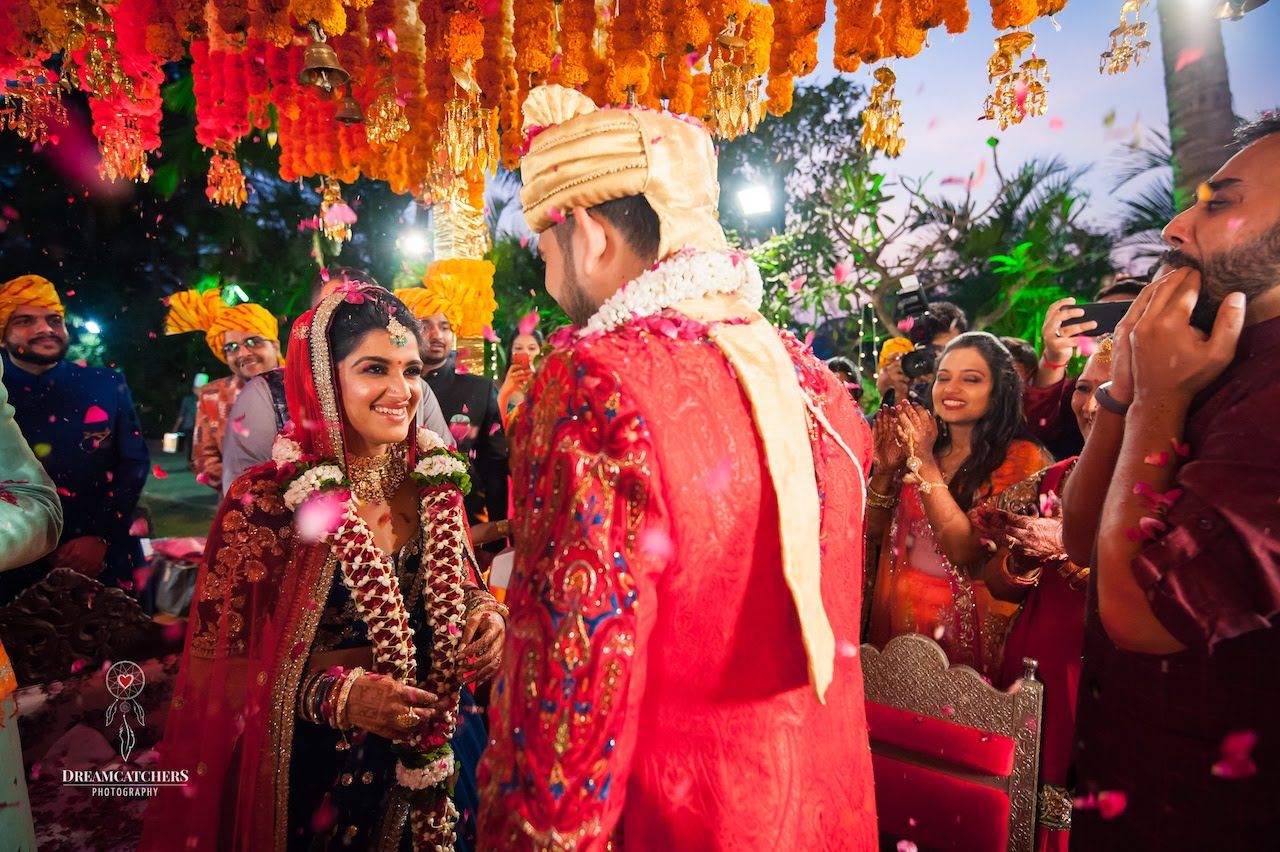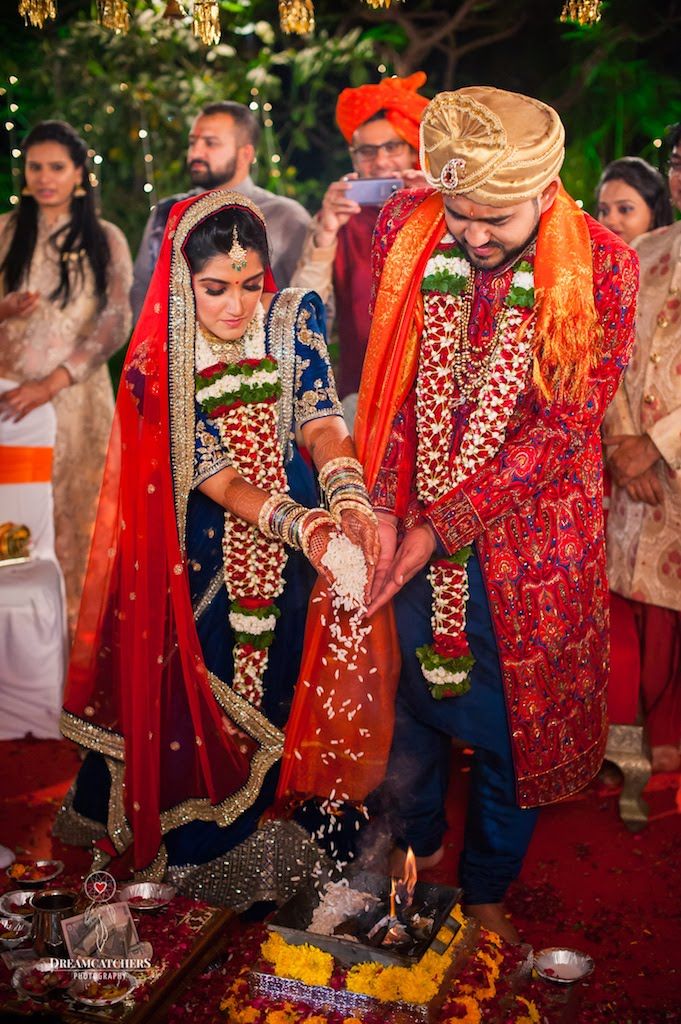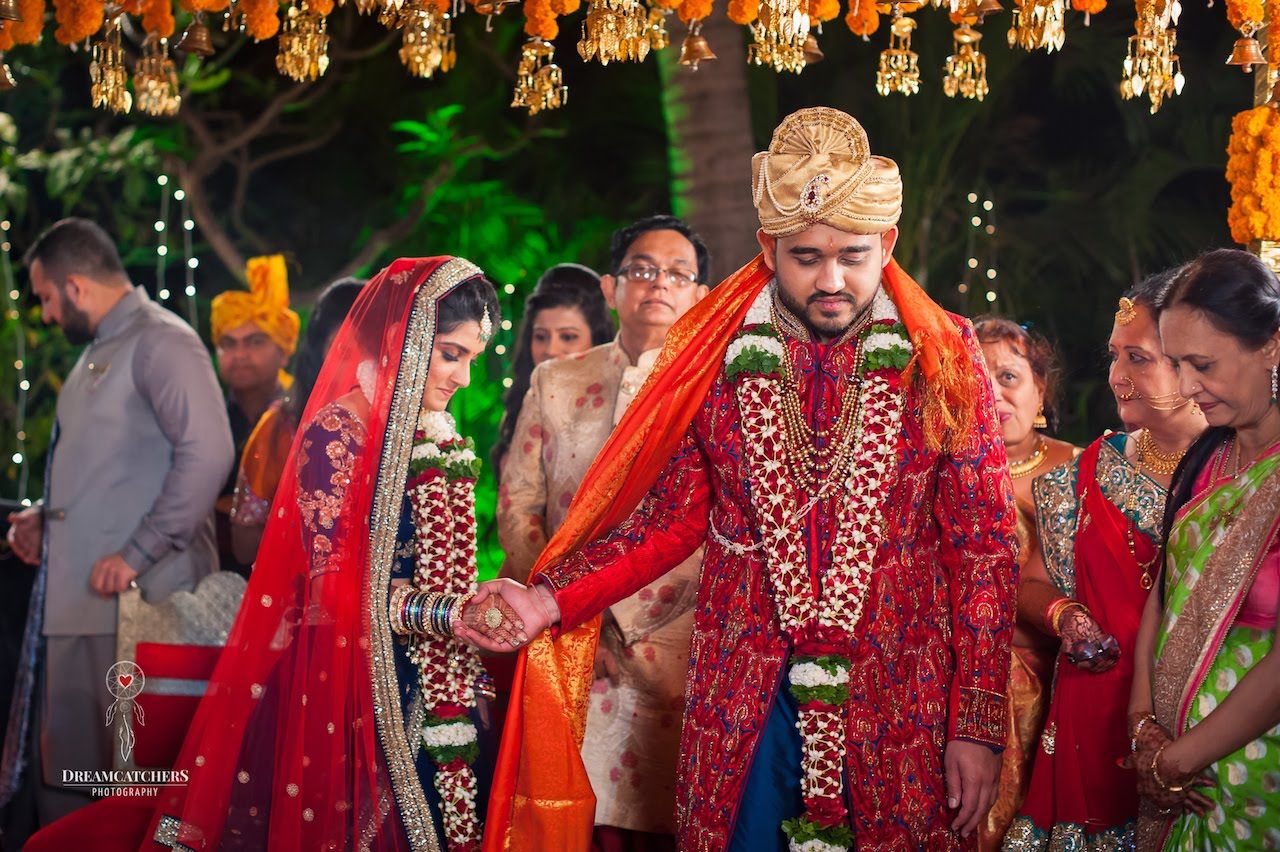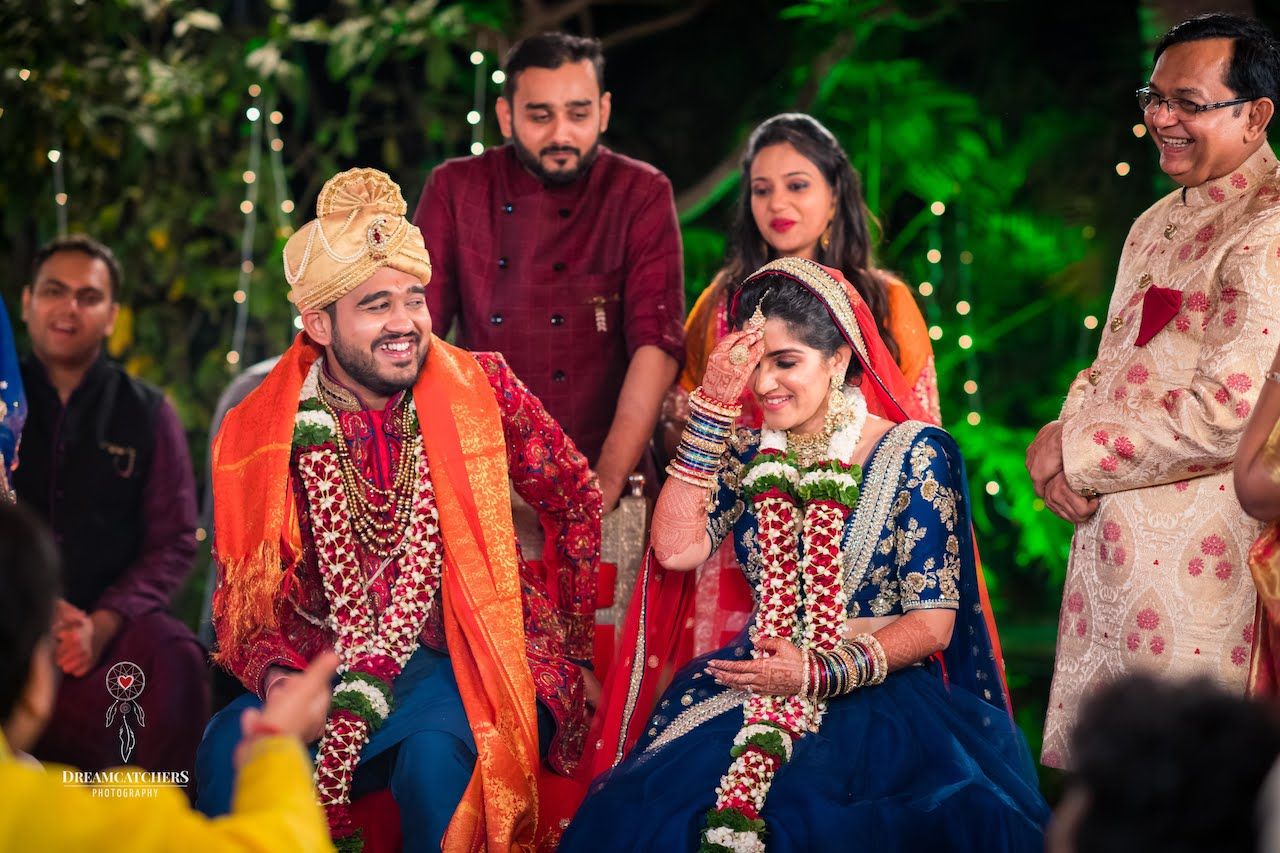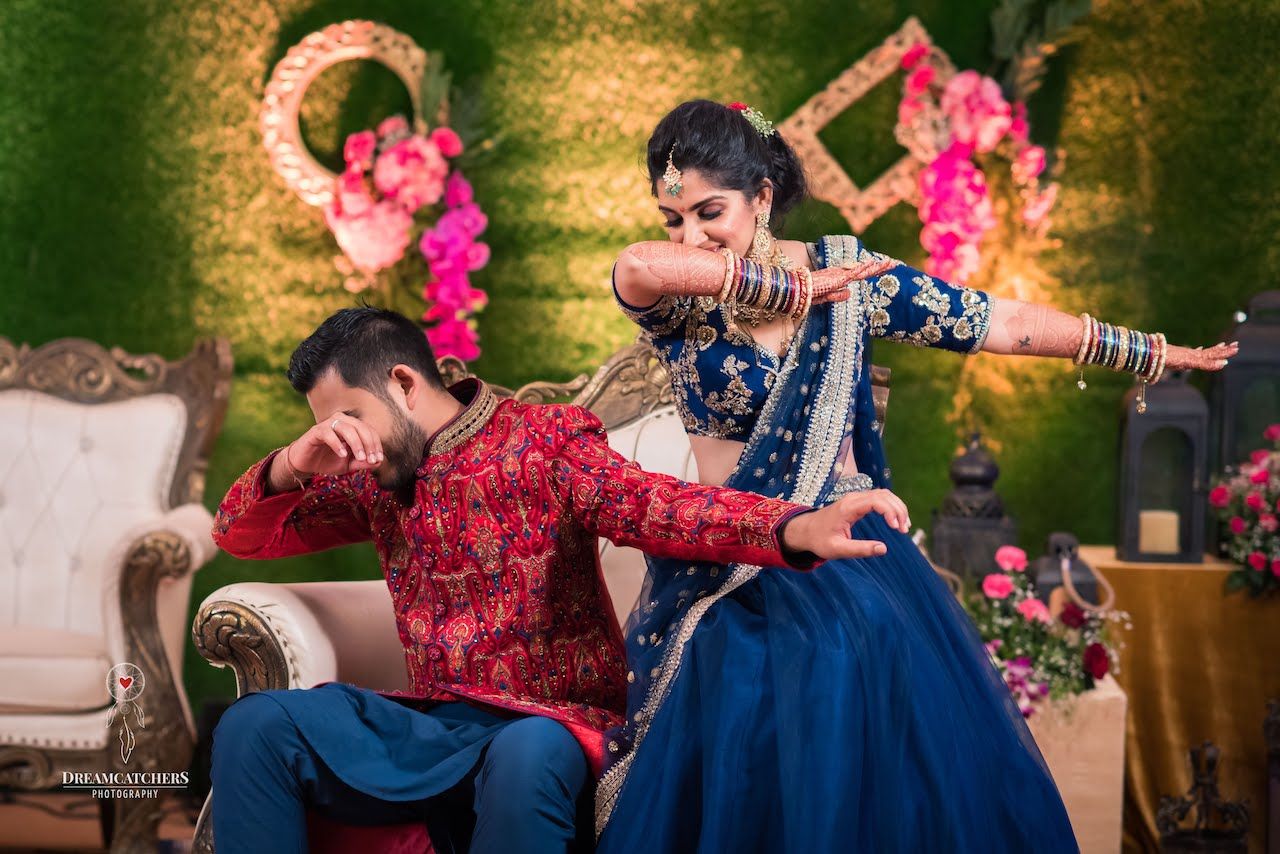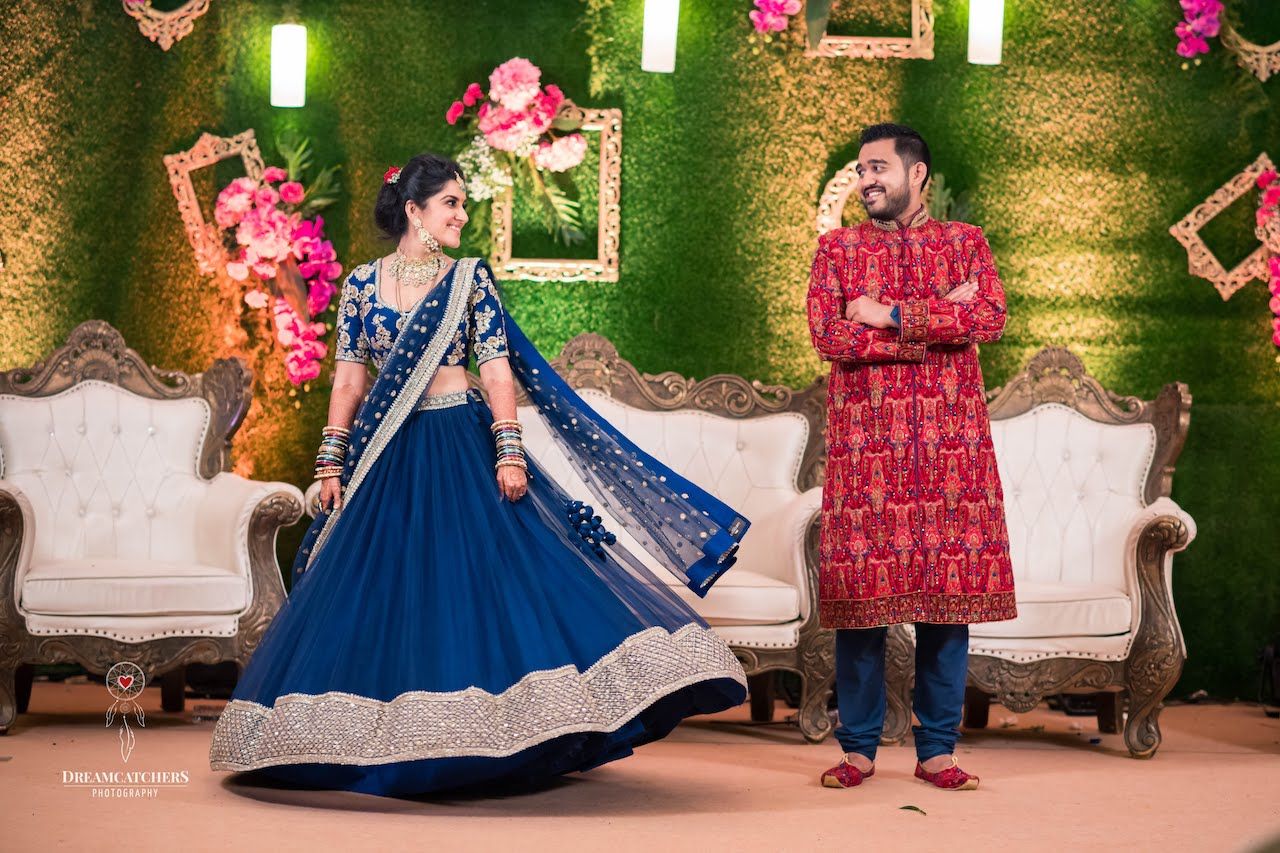 From The Bride:
Everyone who knows us, knew that without a doubt, our wedding was going to be fun, super colourful and easy-going. And we wanted just that. We initially wanted a resort wedding since both of us love the outdoors and narrowed it down to Mumbai. Living in Dubai all our lives, it was a destination wedding for us even though it is our hometown. We decided not to hire an event planner since I had so much research and so many ideas already nailed down and I love planning events. I found many of my vendors on WMG and had a blast, doing research, comparisons and looking through all the articles and pictures.
Our venue, Ramada Hotel & Convention Center, Powaii was amazing. We had seen over 10 location within 2 days and as soon as we stepped into Ramada and met Mr Jignesh, we had decided then and there that this is where we want it. They were very accommodating, arranged everything we needed and he was present at every event to make sure everything went on smoothly.
I was so glad to have found Bianca ( My MUA) and her team on WMG! The team did a brilliant job on my mom and me for both the Sangeet and the Wedding. They were a breeze to work with and made our day completely stress free.
We were so glad to have picked Punit and Ashwini from Dreamcatcher Photography for our photos! From the pre-wedding shoot all the way in Lavasa to the wedding in Mumbai, they did an exceptional job. ️ I found them on WMG and they won us over immediately! Everything was captured so well! Punit is the most easy going person and immediately understood that Khushil and I were not that comfortable in front of the camera. He asked us to just be ourselves and got every moment captured beautifully. We even got all our pictures and videos on time, which was something everyone was impressed with.
Bhoomi Event Planners & Decorators, they did a great job. Words cannot express how much they helped us out! Nikita from their team was in-charge of our decor and she was a breeze to work with. The decor was so on point everyone loved each and every bit of it! Our Sangeet was a Gujju/Garba theme event (Khushil is Gujrati) and they nailed all the elements like the puppet chandeliers, the 'khatia' type seating for the couple, dandiyas and matkas everywhere, and the bandhani chair tie-ups. For the Wedding, this was the only function we wanted flowers and I wanted to play with contrasts majorly. We selected our mandap design in the blink of an eye. Marigolds, bells and kaleereins - and they gave us just that! We had a sunset mahurat and an outdoor wedding and trust me, everything looked beyond amazing in that lighting! For the Reception, I wanted a little Arabic touch, so we combined a bright green turf backdrop with Moroccan lanterns. They did a beautiful and elegant set up and again, the contrasts worked really well with our outfits.
My outfits were the best part of my wedding. My Sangeet outfit was by Chamee & Palak, a cute little boutique in Vile Parle with a brilliant colour palette. I selected a pastel grey off-shoulder lehenga with mirror work to match the Garba theme that we had. It was done beautifully and they were on point in terms of deadlines and keeping us updated every step of the way. I even got a few trousseau items from them. My Wedding lehenga by Sabyasachi Mukherjee was so unique. From day one I had decided that I wanted an unconventional blue lehenga. I got in touch with them from Dubai itself over emails and had gone to Mumbai to see the shortlisted ones. I went with the notion that I want to be able to wear it again later, so something not too heavy but looks regal at the same time. I loved the look of my lehenga because during the day it looked a beautiful royal blue and during the night, it looked navy and that colour change helped since we weren't changing outfits for the Reception. I even got a red dupatta made to add a contrast and have the minimal 'shagun' red colour.
Men being men, we went over to look for Khushil's outfits in contrast to mine. Jinaam Fashions had a good variety and Khushil didn't want the conventional Cream/Gold and maroon combo, so he decided to go with a regal red jacket with hand work and a contrast blue kurta to sync out outfits a little bit. For the Sangeet, it was Kora by Nilesh Mitesh. We loved their selections and everything went well in terms of design. But when it came to getting the final outfit, we were a little disappointed when colours were not used as instructed. I even got my brother's outfit from them for the Wedding and had the same issue with post production sizing and alteration. But they re-did everything as requested and none the less, everything worked out at the end.
We had Komal & Colour do our invites. We had decided that we would be doing more e-invites and less printed invitations. Komal, a senior of mine in University, started her own business of designing and creating invites and other products. I had seen her work a while back decided that I wanted a watercolour theme invite with matching artwork to our themes. She made a beautiful crest with our initials and even got my pet cat Simba in it. Every design was handmade and the invitations were complied and they looked lovely.