Questions You Should Be Asking Your Wedding Vendors During The Coronavirus Pandemic
BY Sakshi | 18 Apr, 2020 | 4257 views | 3 min read
As if the wedding planning stress wasn't enough, now it has increased a 100 times more during these trying times. Brides who had their weddings in March and April got a rude surprise, but after that, we've seen weddings happen, but within the government guidelines which allow gatherings of 50 people to happen, and the situation is expected to continue so till at least September 2020. So while you can have a wedding, your original plans might have to be changed- even in some cases, completely.
Take a deep breath girl, and while we understand it is natural to feel overwhelmed right now, you need to take things into your hands and make a few decisions- which also include speaking to your vendors and asking them a few questions. These are applicable for brides who have their wedding dates during the lockdown, for those who have postponed or cancelled for now, or even brides who have their wedding upcoming later this year.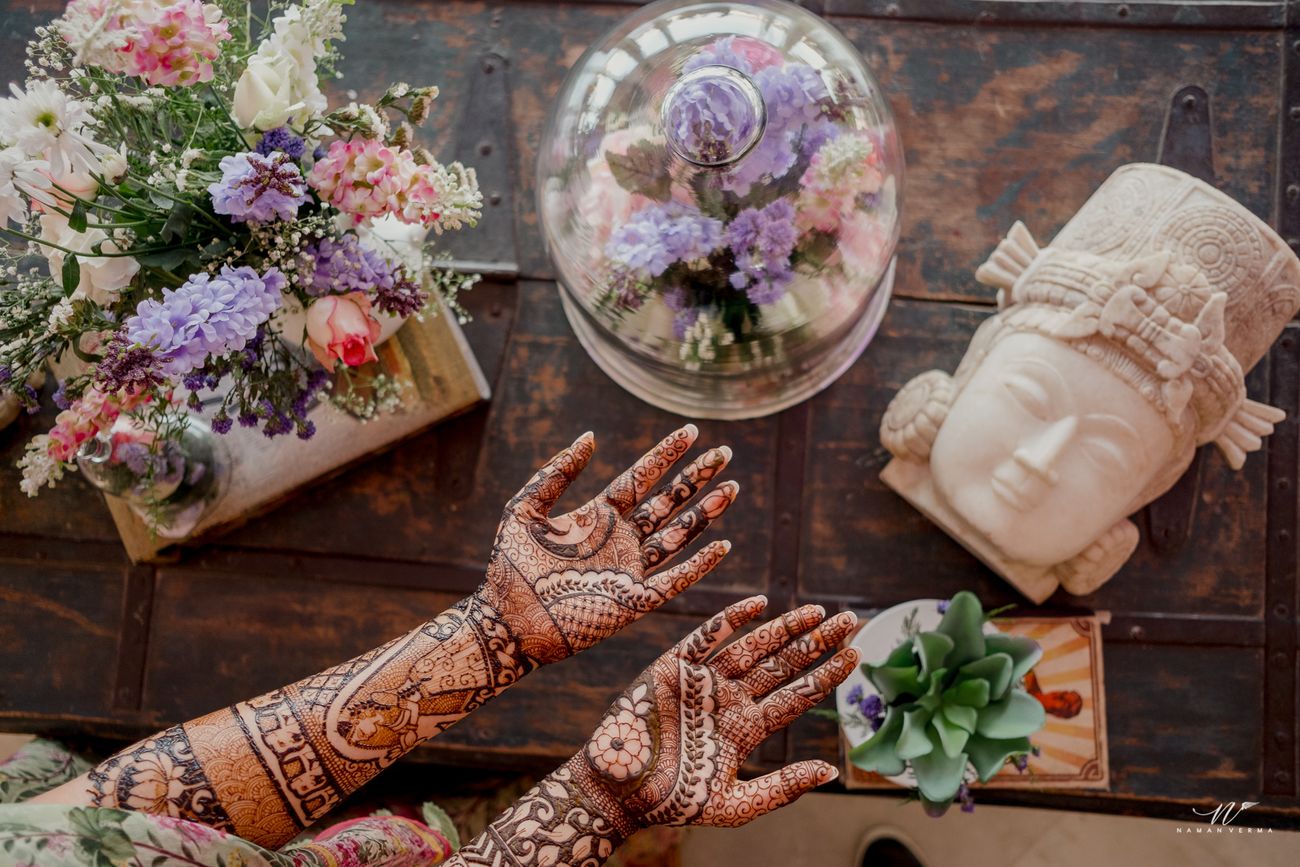 Image via Sanya and Gandharv
First, a few tips!
Let e-mail be your preferred mode of communication. Whatsapp chats don't last forever you know. Emails would help you refer to and quote them later again, and is generally a clearer form of communication. 
Consider hiring a planner if you can, for this may make things easier for you and planners have their own vendors who offer them added flexibility.
If you are changing the season for your wedding, then do some research on the changes you'll have to incorporate accordingly. 
What to ask your wedding planner
If you've hired a wedding planner for your wedding, fantastic. Makes the job easier for you, as you have a one-point person to handle things on your behalf. Here are the top questions to ask your planner right now:
What available dates do you have for rescheduling?
What is the best way forward for an intimate wedding, or should we postpone indefinitely till the situation gets better. 
Will you coordinate with our other vendors accordingly?
What are the financial implications of cancelling our event?
If the wedding is at the end of the year or next year, should we still have a contingency plan?
Would wedding insurance work for our situation right now?
What to ask your photographer
What available dates do you have for rescheduling?
Can we apply our deposit to a new wedding date?
We are planning an intimate destination wedding. Will you still feel comfortable traveling?
What to ask your decorators
What available dates do you have for rescheduling?
Are we using any elements which need to be shipped in (like flowers). Do you foresee trouble sourcing anything?
Change in charges in case of scaling down the wedding to a more intimate one and cutting down the functions.
Would the decor we had finalised still be trendy enough for a wedding later? (Especially if it was seasonal)
What to ask regarding your venue
What available dates do you have for rescheduling?
Change in charges/ venue to get a smaller space for a more restricted and intimate gathering.
If we reschedule our wedding to the monsoon, would the venue be ready to host weddings in that season? (probably an indoor venue)
Even after the lockdown, would the venue be able to implement some measures for restricted gatherings?
What to ask your caterer
What available dates do you have for rescheduling?
Will you be changing the way you present and serve food given the current scenario?
If we plan a more intimate wedding with a smaller, personalised menu, would you cater to that with changes to number or people and cost accordingly? 
Now, take a deep breath and get cracking!
ALSO READ: Coronavirus Wedding Cancellation Templates