Quick Ways To Make Your Baraat Memorable And Epic In Every Way!
BY Apoorva | 13 Aug, 2019 | 3283 views | 3 min read
Baraats have always been a fun feature at weddings. While not all cultures have baraats in their wedding rituals, it's sort of unsaid at all weddings these days to have one. What's more, even most brides are having their own baraat to make that grand bridal entrance. So how do you make this dance party more epic than it already is? Here are some quick and simple ways to do that!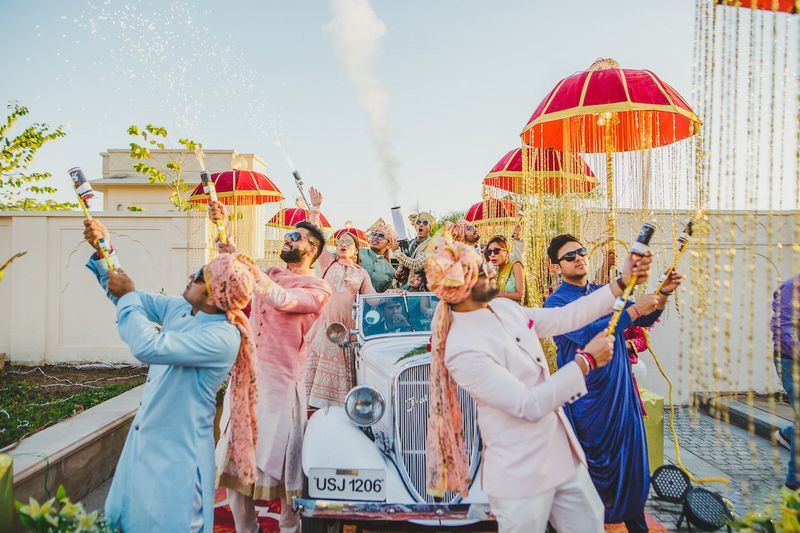 Image via Smily & Abheshek (Chandigarh)'s Real Wedding
Have A Set Path And Time
While baraats don't have anything that is set or scheduled, if you plan on reaching the venue at a particular time schedule your baraat at a particular time so that you and your friends have ample time to enjoy it!
Ditch The Horse
Honestly, isn't it simply cruel? Say no to horse or elephant or any animal for your baraat. Also, a car is a more comfortable way to enjoy your baraat without having to smell horse poop around you. If you want to go one step further, then opt for a bat mobile or even a grand bike-themed baraat!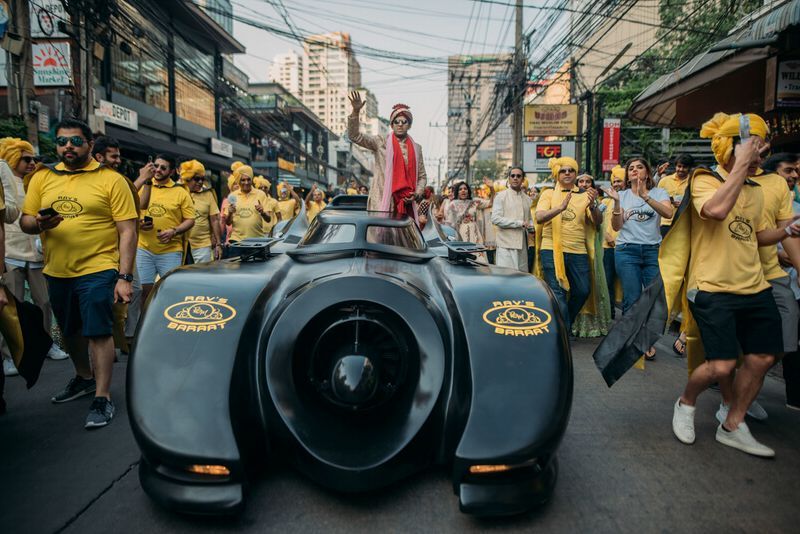 Image via Mira & Ravine's Real Wedding
Prop It Up
Why only dance when you can have fun with smoke bombs, cold pyros or playful props like masks, feather boas, balloons, sparklers and CO2 blasters as well. Bring it on!
Have A Flash Mob Performance
While baraats have their own crazy dancing happening, have a co-ordinated flash mob performance which will add a nice touch of fun to the baraat!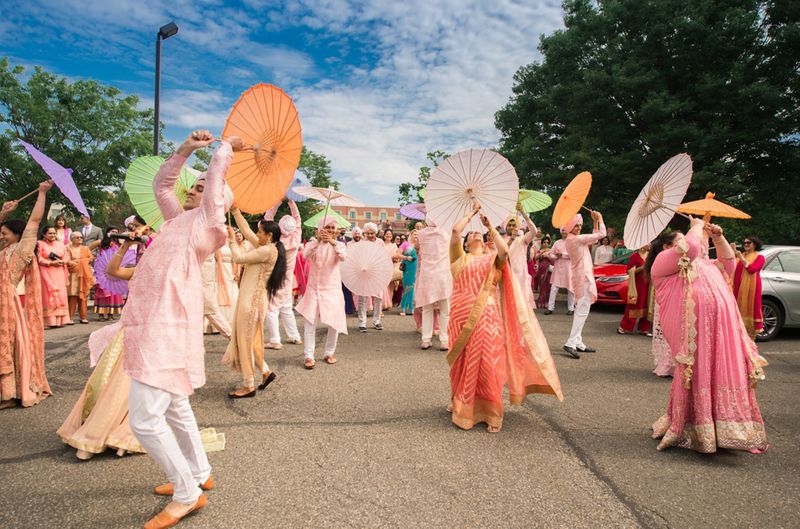 Image via Weddarazzi Films★ 5
Set Your Playlist
Even if you have a dhol wala and a crazy band for your baraat, having a playlist is always a safe idea. This way you can have your favourite dance tracks playing plus it acts as a backup incase the dhol walas are a no-show!
Co-ordinate Your Looks
The whole baraati squad coordinating in similar colors or in matching safas or stoles is no less than making a great style statement.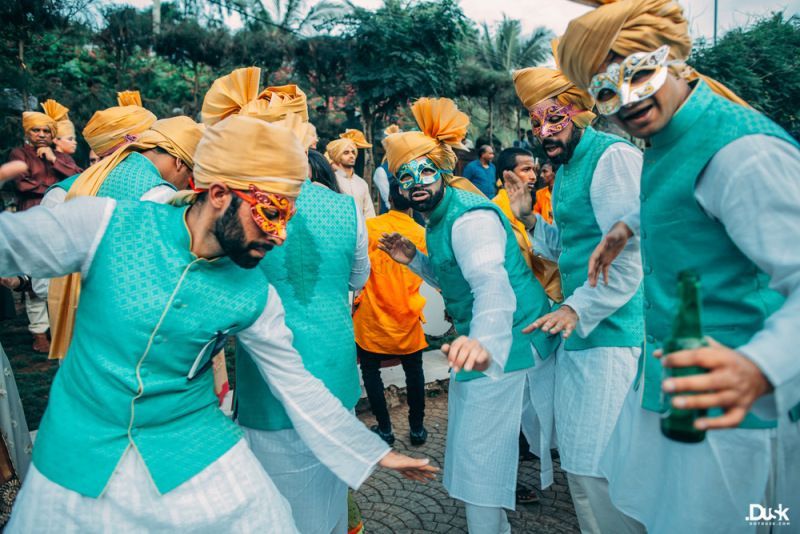 Image via DotDusk Studios★ 5
Have A Mini-Bar In Your Baraat Car
What's a baraat without some shots? If you and your friends want to party it up as you dance, have a mini-bar set up in the boot of your car. Add more crazy to that baraat party!
Have Your Permissions In Place
If your baraat in on the street, you need to have a licence to blast your loudspeakers or even dance on a busy street. Nothing dampens the mood of a baraat like police shutting it down!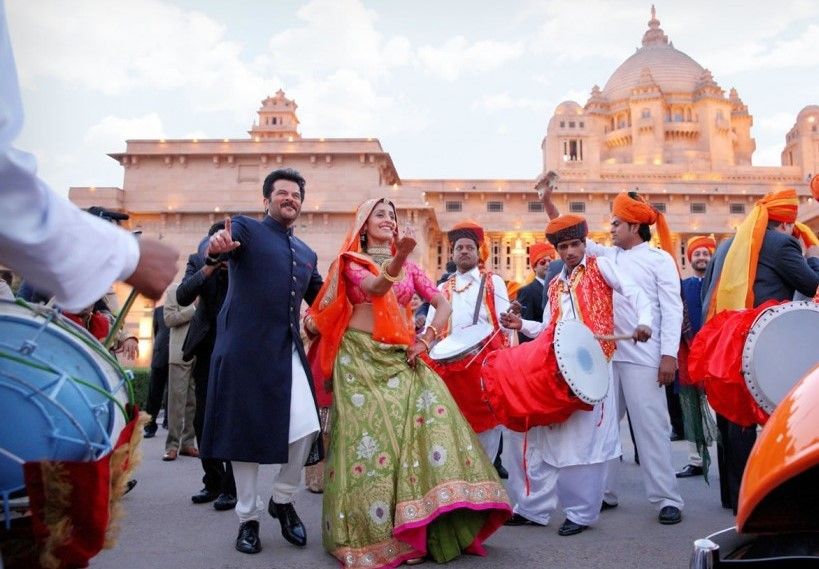 Image via Indian Wedding Cinema★ 5
Hydrate!
Ensure that there is water or any juices during your baraat so that you don't have any cousins or friends facing dehydration.
Go Luxe
Want to go open step further? Have mist fans, wet wipes and dry snacks set up on your pathway, especially if you are inside a hotel/resort property. You can even have a beer-cart or a coconut water stall for your baraati friends. Your guests will thank you for it!