Real Brides Reveal: First Night Pranks Their Friends Pulled!
BY Apoorva | 31 Jan, 2017 | 4656 views | 2 min read
Wedding night pranks can be a great way to relieve tension and nerves on the big day, often involving some team work and getting a lot of laughs. We ask our real brides about what were the pranks they had to face on their wedding nights!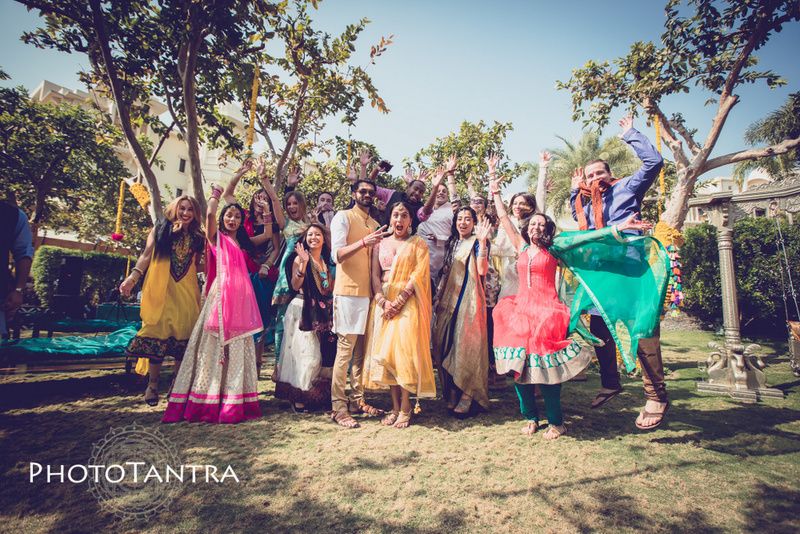 Image Source via PhotoTantra
Priyanka says
"Our friends had booked us a suite in Taj as a gift so they knew our room number and all the details. So they hid under the bed and one hid in the wardrobe – but they dint realise that I could see their feet. So I decided to freak them out by telling my husband that I am changing here only and he can watch! It freaked them out – and came running out to apologize! It was a laugh riot!"
Mannat says
" On the wedding night, they  came to the hotel to wish us and we were pleasantly surprised that there was  nice balloons and glasses of wine they offered to us with nothing hanky panky. The next morning they called us up and told us they had spiked our drinks with Viagra ."
Rekha says
"They gave us a box of condoms but had poked a pin in each of them! Prabha, my husband managed to see one and that's when we realized! It was such a scary moment!"
Vedika says
"They filled up our wedding night suite bathtub with jellybeans!!! I tried to enjoy it for 5 mins but it was too sticky! We spent 2 hours trying to clean it up."
Anita says
"They did this elaborate kidnapping scene. On the way to our hotel – they (dressed up as hooligans) stopped the car and tried to kidnap my husband. My husband already exhausted and annoyed by the wedding shenanigans – punch them hard in their face. It was so hilarious when they pulled off their masks. I was shit scared to laughing my guts out in 10 mins! My husband says they deserve it for pulling such a stupid prank!"
Esha says
"They kept my niece's poo-ey diaper in a car which was dropping us from the reception to the hotel. We stopped the car to check our shoes, kept the windows down and even tried an air freshener! It was only after we reached the hotel did they tell us. Horrible horrible!"