Real Brides Reveal: One Big Tip To Use While Trousseau Shopping!
BY Apoorva | 09 May, 2018 | 471 views | 4 min read
Creating an enviable trousseau is every bride's dream. But with wedding planning and honeymoon hunting, time seems to slip out of your hand. So we asked Real Brides who have done it and seen it all. Here is their two cents on everything trousseau!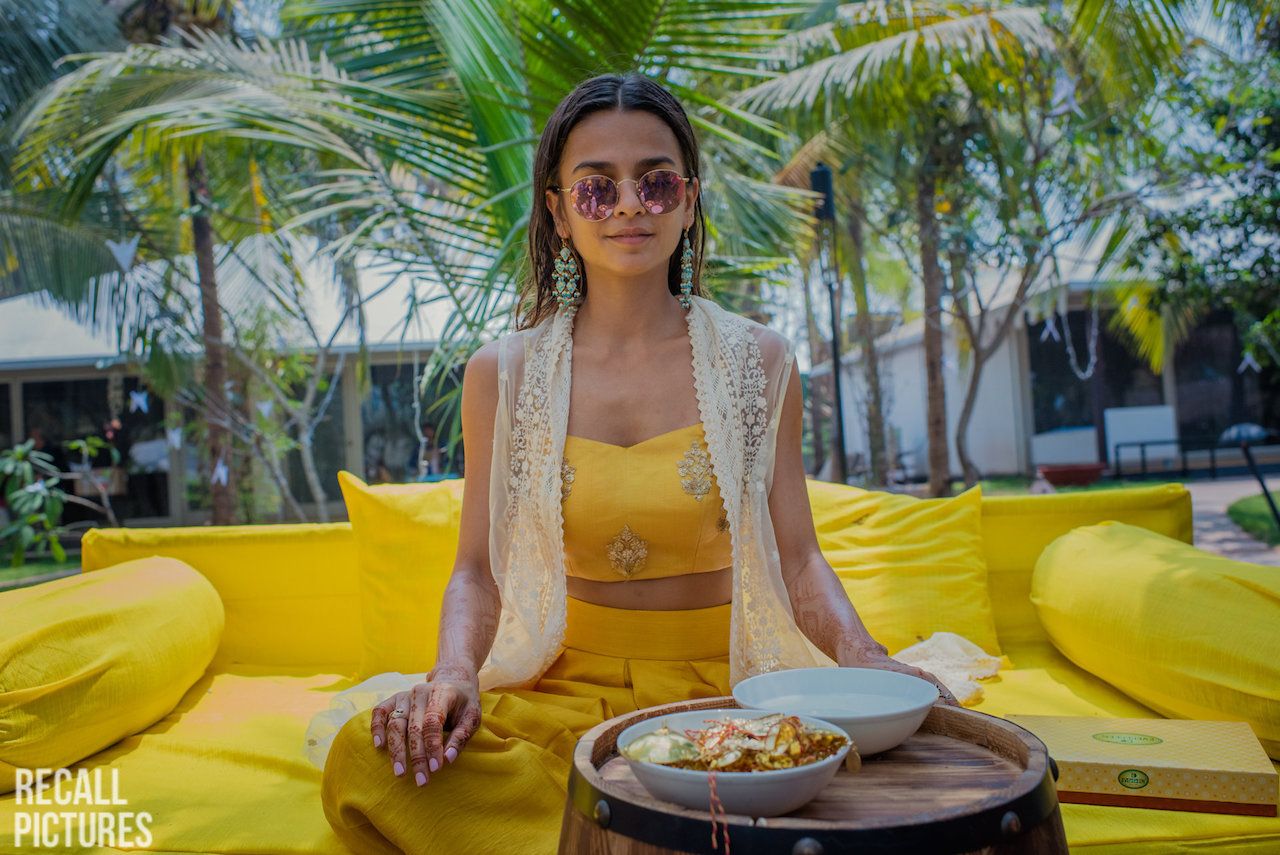 Kaveri says: Revise Your Indian Wear Before Heading Out 
Take note of what you have! A lot of my bags that I haven't used were lying around which I later realised could have been a part of my trousseau instead of spending money on new ones. I could have revised and resized and recycled some to create new outfits. So get your whole wardrobe out and take stock. It will help as we forget things! Also ask your mother. Mums have a habit of stocking up on little things. 
Disha says Heirloom Pieces #FTW
Trousseau doesn't need to be brand new. It can also have heritage and heirloom pieces. Usually, grandparents give grandchildren their jewellery pieces at weddings. So see what is coming your way and then shop for trousseau jewelry.
Veronica says: Pick regular wear pieces than extravagant ones
I didn't pick a lot of Indian wear as I don't wear them regularly. Instead, I picked a lot of western wear and shoes which I have a regular use for. See what works for you rather than being filmy. It's a lot of money, so invest where it's going to help. A sabyasachi saree will cost you more than a lakh but you may use it max 2-3 times, while a pair of 5k sandals may be used all year long.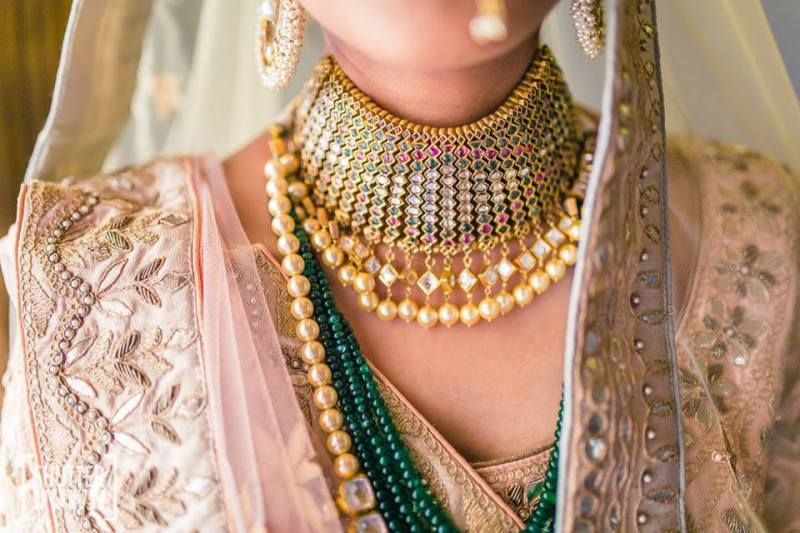 Image via Pranit & Pragya Real Wedding
Tithi says: Use social media wisely
Use your social media skills! I used Instagram, Pinterest to save up outfit inspirations and also create looks. Save whatever you like and then create a list of what HAS to be in your trousseau list. Be prepared that you may not get everything you want but this helps you get a direction. Also, pick classic pieces over trendy. Jadau earrings over chandbalis.
Divya says: Order from abroad
Shop abroad or order from there! If you are planning to include luxury pieces like designer bags or perfumes, or even makeup – order it from abroad from your cousins and friends. People regularly travel and are always willing to help, especially a bride-to-be. This will require some early planning from your end but it will save you tonssss of moolah!
Shagun says: Use your darzi
I was a budget bride and my secret weapon to a budget trousseau was a good tailor! I got around 7-8 kurtas stitched with fabric that I picked and around 2-3 heavy suits within a set budget. You can also hunt a tailor to do basic western wear also for you. Utilize that money of items that can't be made, like shoes and makeup.  Some tailors even do embroidery work so if you find one, don't let him go!
Devika says: Stalk exhibitions
Start early. I can't say this enough to bride to be. That way you can stalk exhibitions, which have unique pieces, sales and all kinds of stores. In the last 3 months, all you do is pick whatever you see because time is more vital then. So it's never too early to start your trousseau shopping.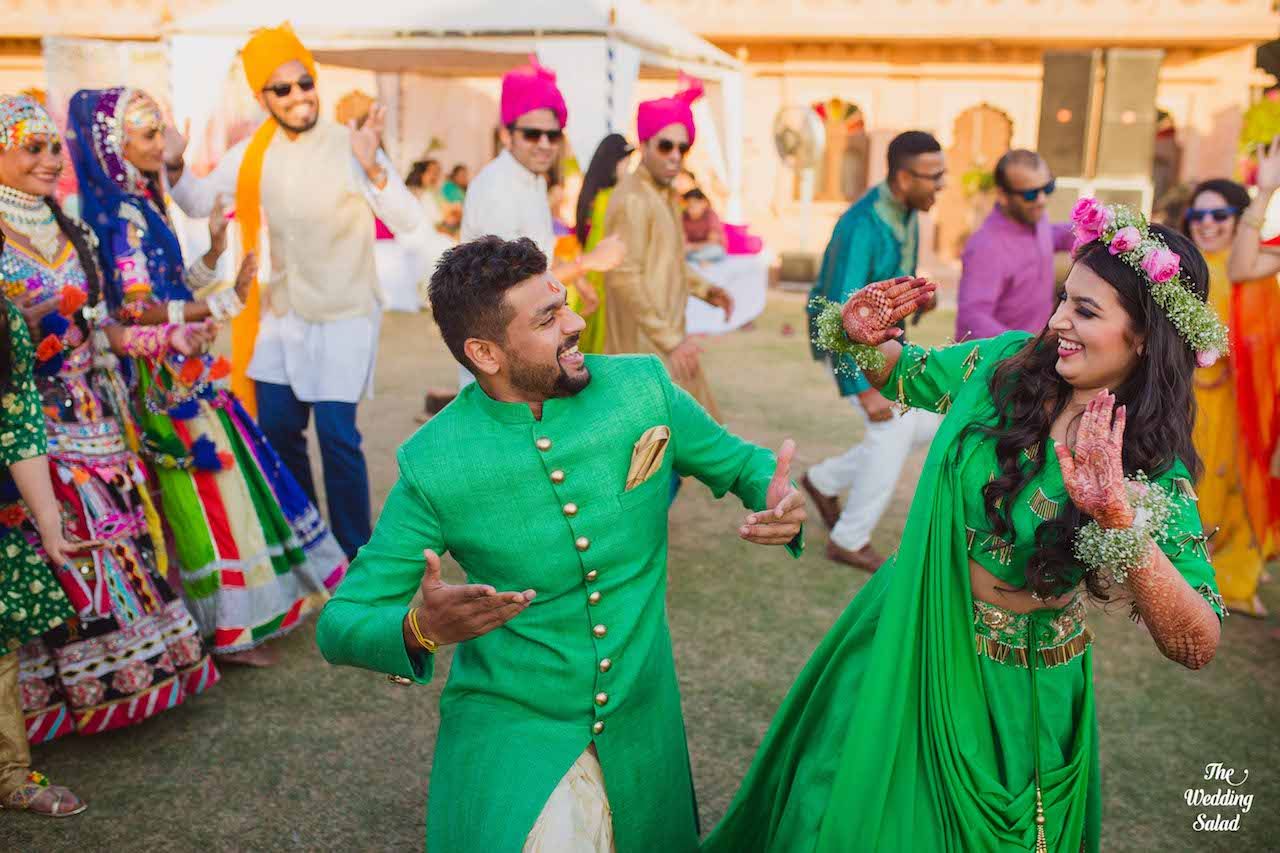 Madhavi says: Budget it well 
Set a budget. Just because you are a bride, that doesn't mean you spend endlessly, especially if your parents are sponsoring things. It's important to realise what is worth how much and then spend accordingly. Allocate small budgets, say 40% clothes, 10% makeup, 10% shoes and so on. That way you will stay on track and also not have too many of one category.
Dhanashri says: Regular stores > Bridal stores
Don't go to bridal shops for trousseau! Most of the things at bridal shops are marked atleast 10-15% higher. Try the regular stores and ask for heavier stuff if you are looking at heavy Indian wear. Also, try offbeat designers for your trousseau who you felt were simple for wedding wear. You can get stunning pieces from unknown designers at a fraction of the price.