Real Brides Reveal – One Bridal Jewellery Shopping Tip That Every Bride Should Follow!
BY Apoorva | 11 Mar, 2022 | 1059 views | 4 min read
'More is more' is no longer the accepted norm when it comes to the millennial bride's wedding jewellery. Today's brides believe in a more refined and well-informed approach to jewellery shopping. Which is why we asked our real brides to spill the beans and tell us their trade secrets when it came to jewellery shopping for the d-day and here is what they told us!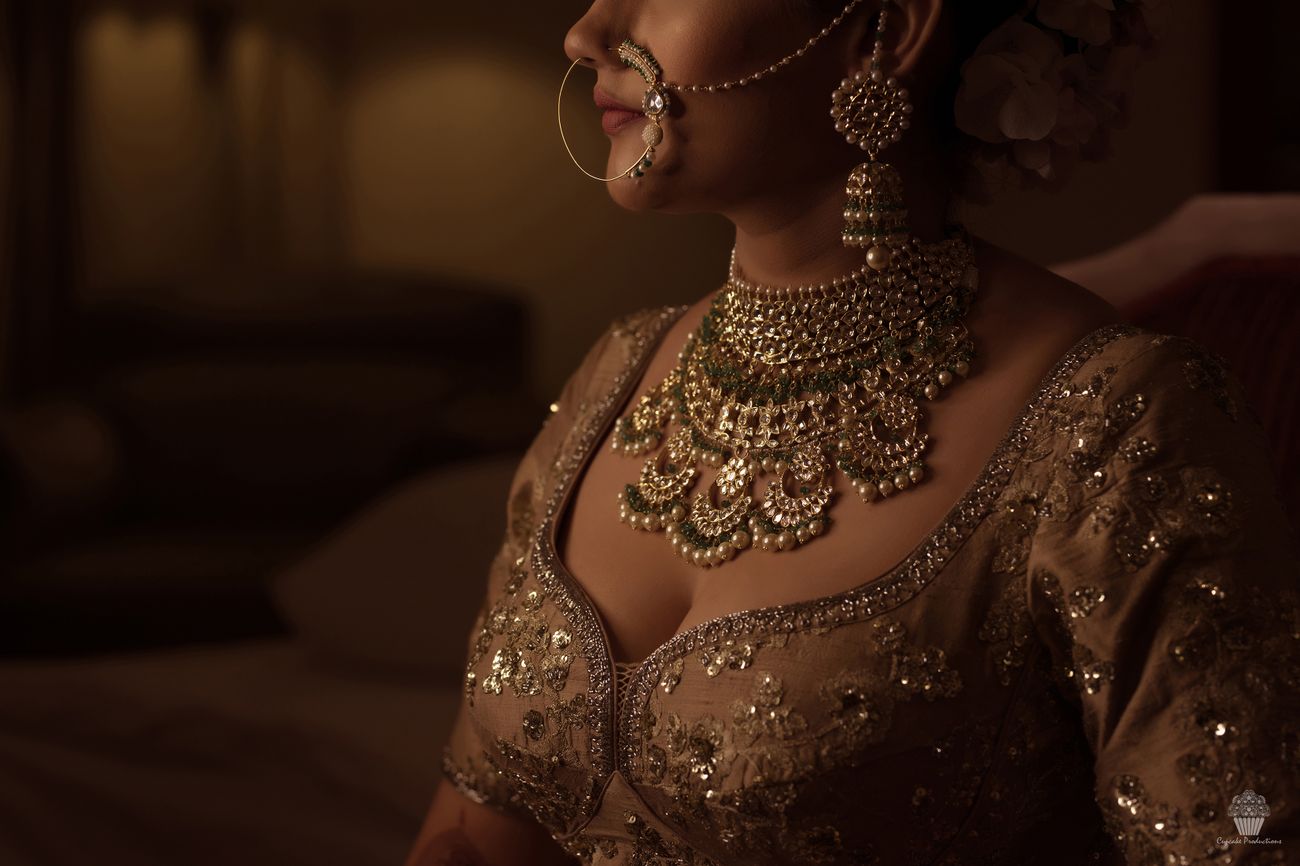 Image via Anisha and Nishit
Anaaya says
Always buy jewellery sets and pieces you like and not just because they are trending. I did that during my sisters' wedding and learnt from my mistake and did not repeat that while shopping for my own wedding jewellery. Jewellery that you like, you will rewear. Trending styles once they are out they are out and you have wasted all your money so buy jewellery that you will love to wear again.
Karuna says
Check in your closet first. Indian parents usually stock up on jewellery when it comes to daughters. So check what you have first before you buy so you can match it or exchange it. Buy pieces that will complement what you have and you can layer accordingly. Mom has a raani haar? Buy a choker set then. Sister has pearl neckpiece you can borrow, invest in statement pearl earrings. Talk to your in-laws and check if they plan on gifting you any jewellery so that you don't duplicate the same style or buy an extra set for that occasion.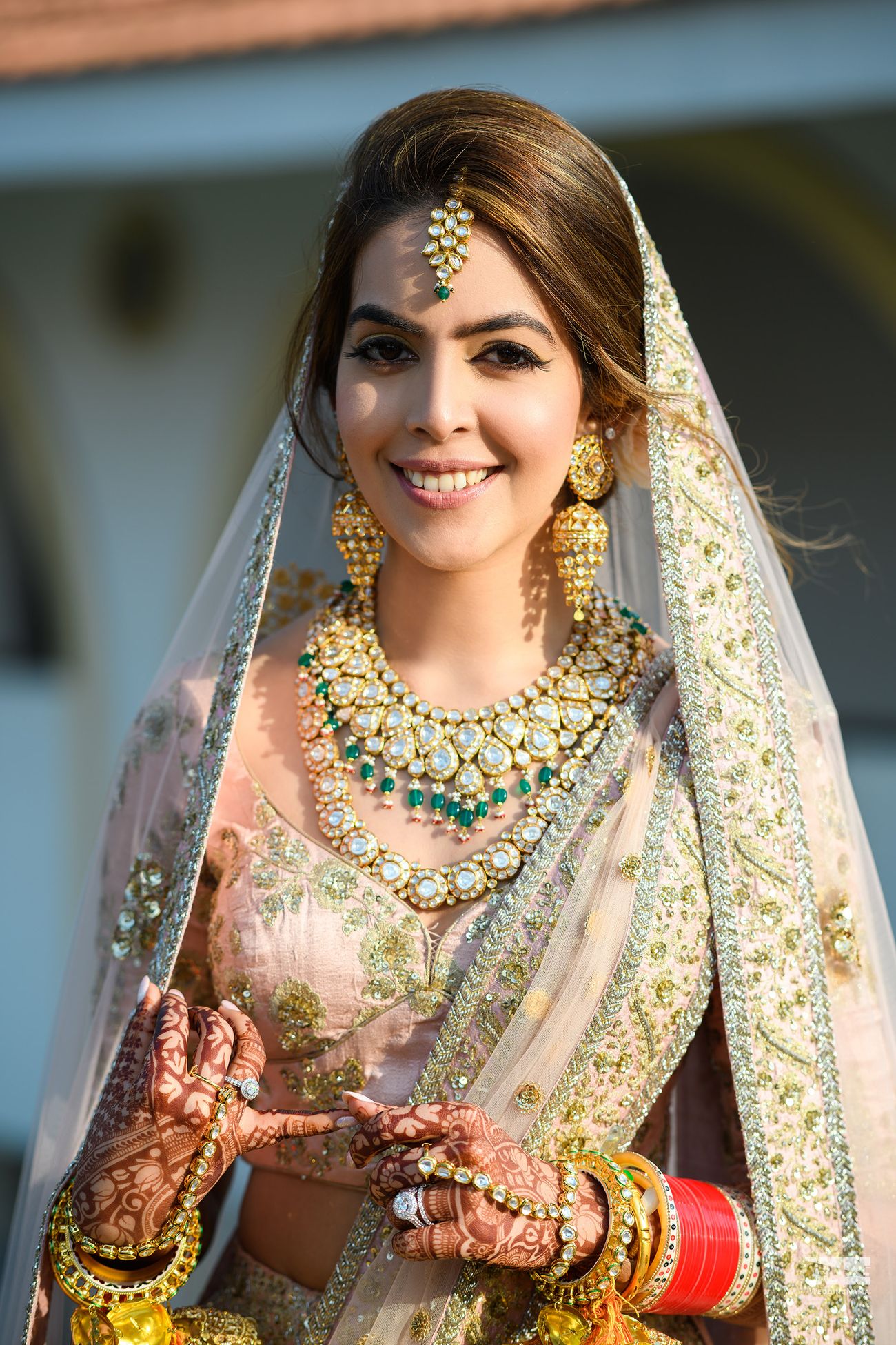 Image via Sanaa and Sidhant
Vandana says
Know where to invest. Invest in the real deal when it comes to necklaces, earrings and bangles. The rest can be imitation. Your mangtika, haathphool, passa, hair jewellery, sheeshpatti need not be real as you will hardly use it ever again. If your parents aren't ready to allow you to wear imitation, opt for silver. Save a little there.
Shikha says
It's important to know your own style before you buy any bridal jewellery is what I think. Going for pieces that sing to you is very crucial as this is your day and not your mums or mum-in-laws'. Buy bridal jewellery that you feel one with. If that means buy something out of the box like pearl jewellery instead of traditional gold, go for it. I would recommend brides-to-be to buy off beat jewellery pieces than regular ones so that your jewellery stands out instead of drowning you.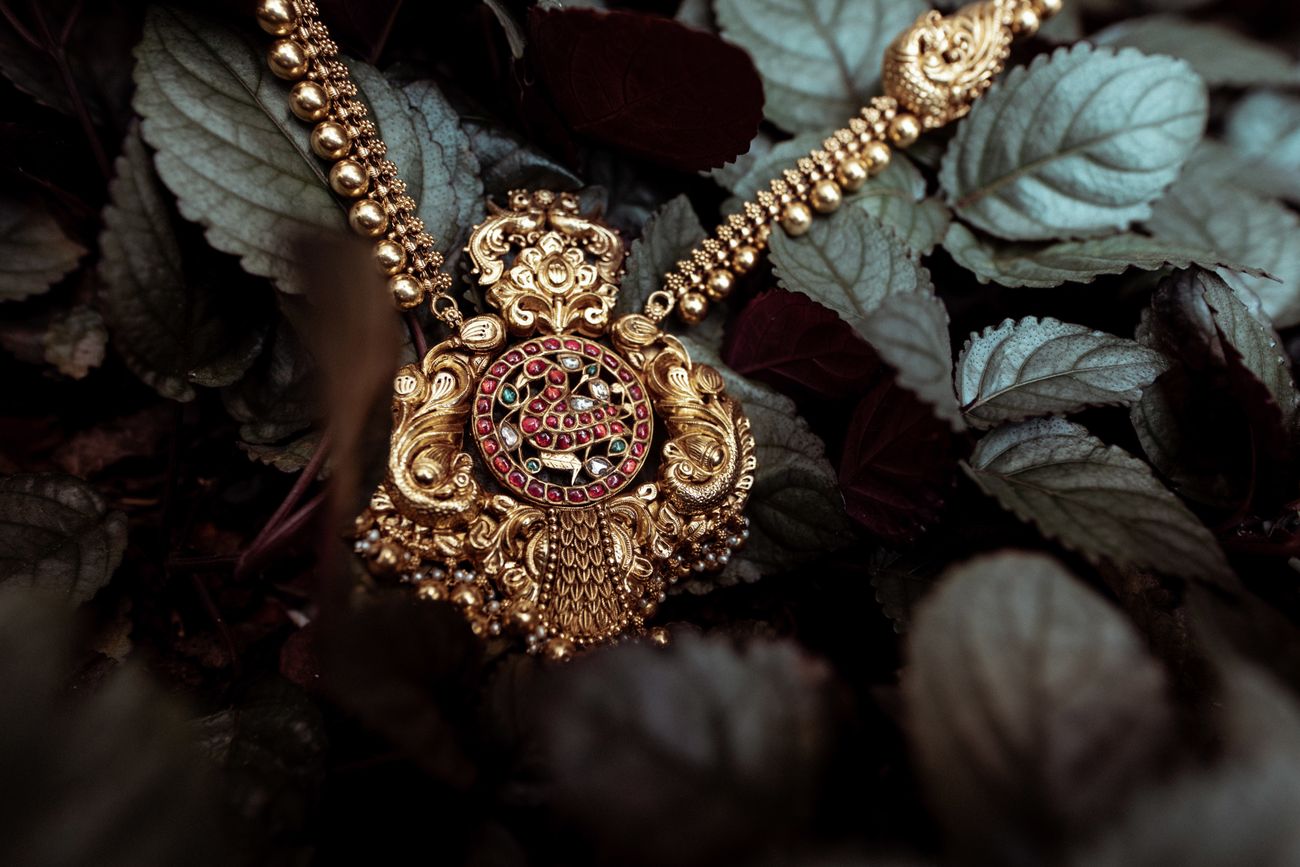 Image via LightBucket Productions★ 4.9
Mahima says
If you are a budget bride like me, I quick tip I would give other brides is to buy 14k-18k gold jewellery as compared to 22k gold jewellery. It's friendlier on the pocket, looks the same and you can buy more in the same budget.
Shagun says
One tip I would like to give brides is to mix it up a little when it comes to bridal jewellery. If you are opting for gold jewellery on your phera day, go for a diamond set on your sangeet or a polka kundan set for your mehendi. Weddings are the only time you are allowed to splurge on jewellery so make the most of it by creating a good collection instead of buying all same styles.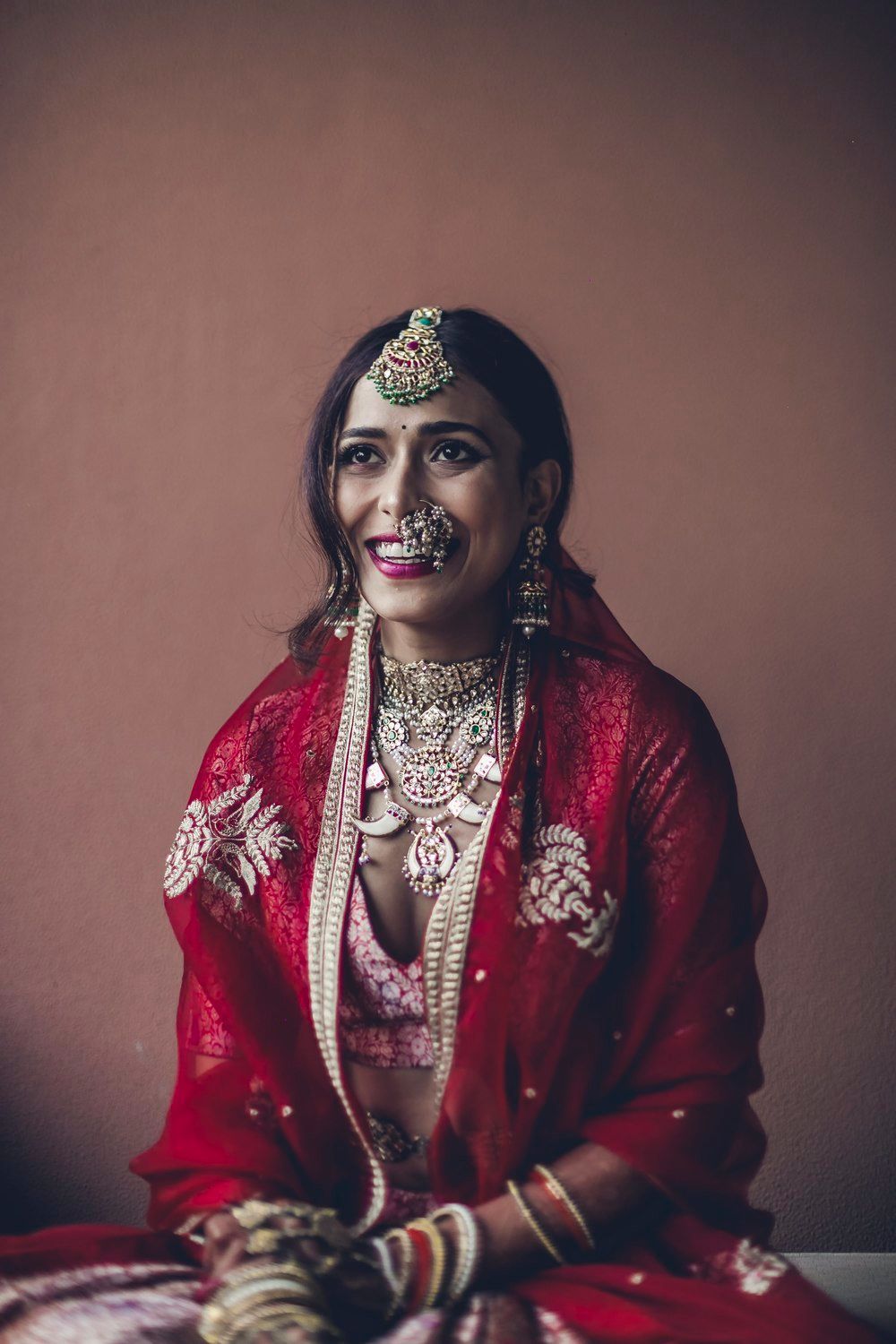 Image via Sanaa and Parth
Shruthi says          
I would recommend brides invest in a navaratna set for their wedding. It's very versatile according to me and can be paired up with anything you want.
Palak says
If there was one tip that I would give brides to be in 2022 will be - buy detachable, multi-purpose necklaces that can be broken down for a more laid-back festive dinner party post wedding. Reversible and layered necklaces are also a great option. Instead of one OTT polki necklace for your wedding, break it down to a choker and layered rani haar so that you mix and match later!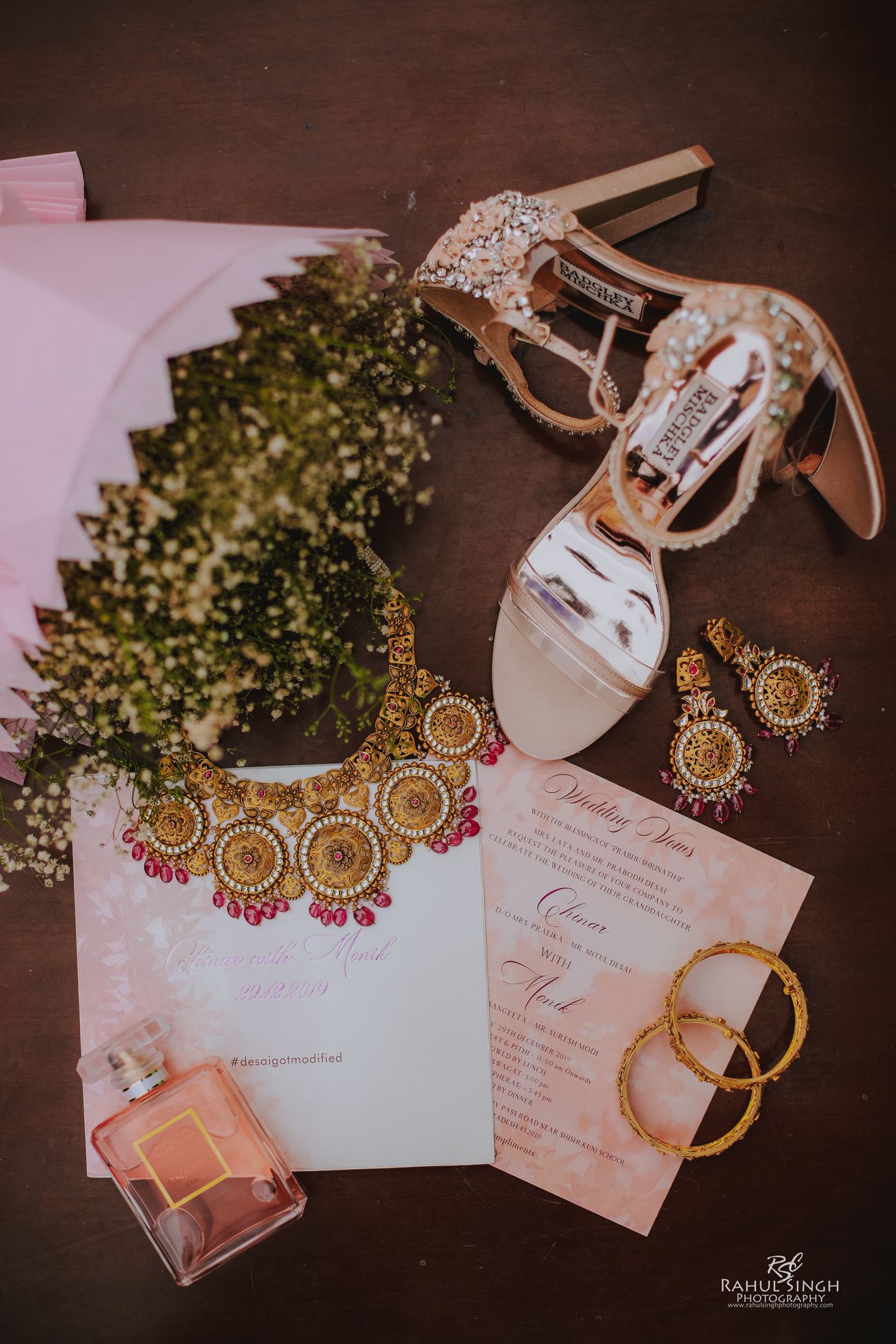 Image via Rahul Singh Photography★ 0.5
Rhea says
The ultimate jewellery tip for brides is to research well. Search on Instagram, Pinterest and even your own family jewellery that you can borrow from. Check out imitation and real jewellery stores and try on pieces before you buy. I always that most jewellery looks good on those mannequins but you may not like it so much when you wear it. Nowdays imitation jewellery is also so good in quality and design that you never know what you may like. So do your research well and take time before purchasing.
Also check 12 mistakes that you should avoid while buying your wedding jewellery!