Real Brides Reveal: Sheet Masks They Swear By!
BY Sakshi | 16 Apr, 2018 | 1927 views | 3 min read
Sheet Masks are so easy peasy breezy to use that they are perfect for brides! After Korea, they are big on the scene now here too- and the best part is they aren't messy, can be used anytime and anywhere and are like an instant pick-me-up when you want to look nice but honestly don't have the time to go for an elaborate facial! We asked some Real Brides about their fave sheet masks, and they gave their reccos, most of which even we swear by!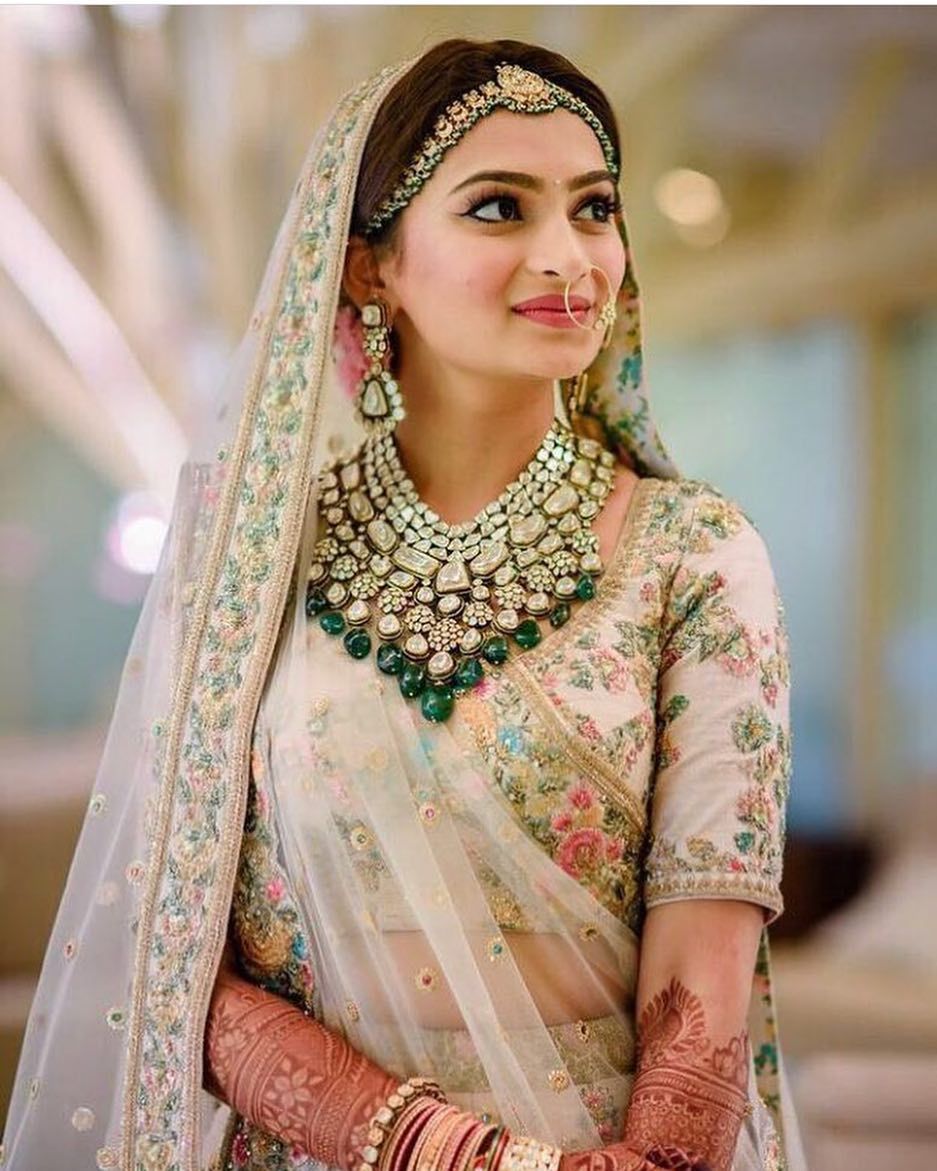 Image via Pakhi Pahuja★ 4.2  and Reelsandframes★ 5
Akshita says
"I'm officially in love with sheet masks from The Face Shop- especially The Solution Radiance and The Solution Brightening- these ones are uhhhmazing- my skin loves them! They do exactly what they say, reduce dullness, give me an instant glow and are so easy on the pocket too!"
Buy them online on here.
Radhika says
"My most favourite mask in the world ever is the Estee Lauder Advanced Night Repair Concentrated Recovery Power Foil Mask- it's everything that it says in the long name :P My skin looks fresh and hydrated after using this, and so so supple- literally like it's been reset! Might be pricey, but so worth it for such a special occasion in your life!"
Buy online on here.
Simrat says
"I swear by the Charlotte Tilbury Revolutionary Instant Magic Facial Dry Sheet Mask! It's so good as it makes your skin perfectly ready before makeup- I mean, the makeup goes on like magic after this one! And the best part is, you can reuse it at least 3 times, so it becomes worth it too! It's not available in India so I stock up on my travels abroad."
Buy it online on here.
Vasundhara says
"I highly recommend the Innisfree My Real Squeeze Green Tea Mask- it's just so soothing and nourishing for my problematic skin! My skin feels like it just had a nice gulp of water- so supple and it doesn't break me out either! It's great for irritated skin, especially in the summer when it's at its worst! Perfect to soothe your skin before the wedding!"
Buy online on here.
Sneha says
"I'm a sucker for home remedies more than putting chemicals on my face, and that's why I really like the DearPacker Home Remedy Mask with Fenugreek and Cucumber. It's so cooling and I usually refrigerate it before use so it becomes amazing to use. It makes my skin smooth and velvety soft!"
Buy online here. 
Natasha says
"So my choice might sound gross, but trust me when I say that's it's magical! I love the Egg Cream Mask by Too Cool For School!  Yup, sounds off, but it's god-sent! I have acne and blemish-prone skin, and this really calms down my skin, nourishes and brightens it- the best part is, it really tightens my pores too!"
Buy online here.
Aparna says
"I really like the TolyMoly sheet masks- I think they are the best and I really like their Skin Purifying I'm Real Makgeoli Sheet Mask! The best part is that it has no parabens, and it's super hydrating and brightening! I usually wear it at night and sleep off, and it really helps in flattening my zits out too!"
Buy online here.
ALSO READ: Real Brides Reveal: The One Facial That Worked Wonders for Them!