Real Brides Reveal - The One Thing To Remember Before Booking Your Bridal Makeup Artist!
BY Apoorva | 08 Sep, 2022 | 14355 views | 6 min read
As a person who will be creating your wedding makeup look and spending a lot of time with you during your wedding events, your makeup artist is a very important person in your vendor lineup. Your wedding makeup is going to be a part of all your wedding photographs so before you book the artist who creates that look for you, there are a few things that you need to remember. And who better than real brides to give you all details, so here they are!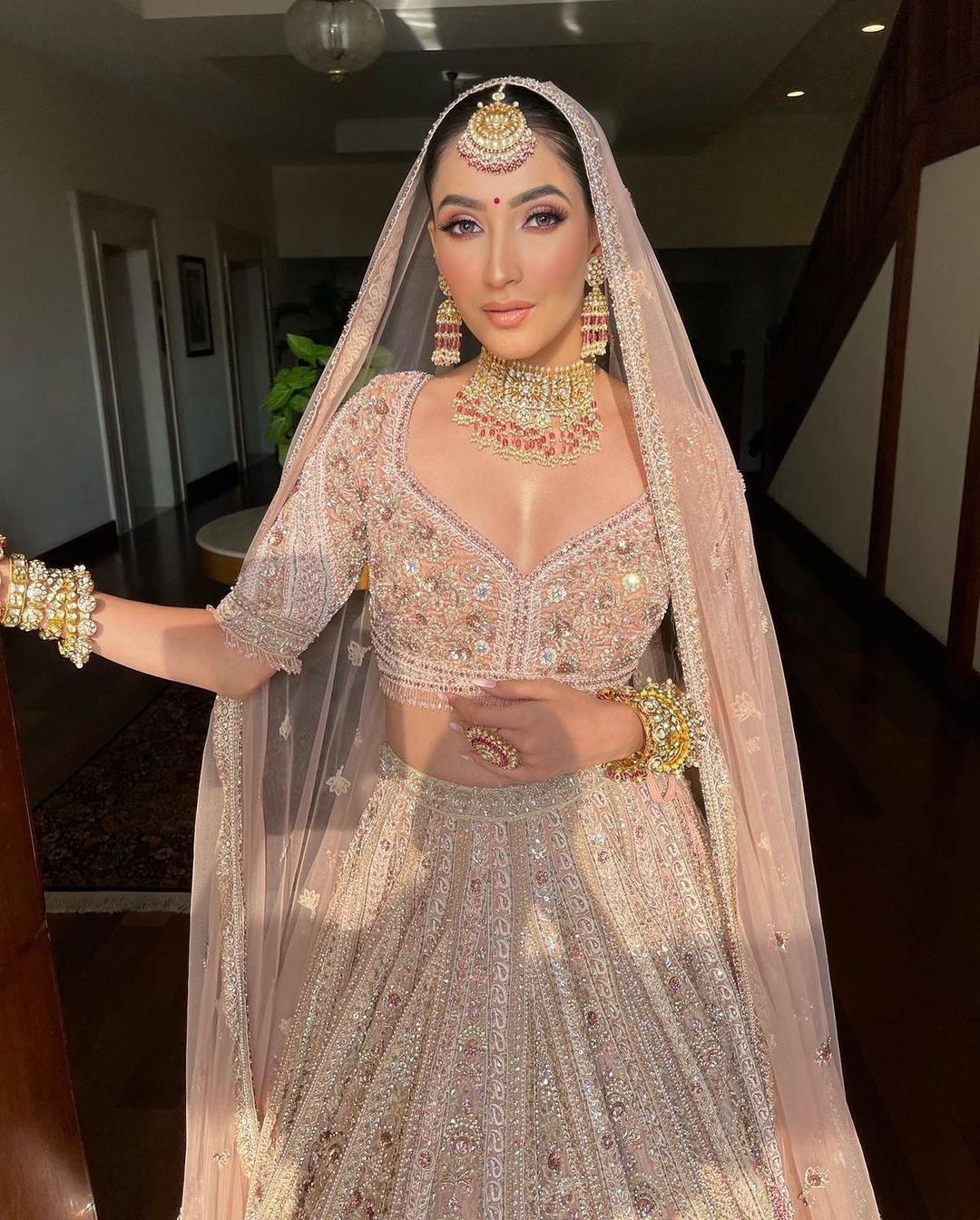 Image via Instagram
Diksha Says Always Ask For A Trial
Yes, I know that a lot of makeup artists charge for a trial and some waive it off if you book them but trust me when I say that it's a complete necessity. Not only do you see the work of the artist but also understand the temperament of the artist and see how they work. I took a trial with a makeup artist and she was insistent that I do a bold red lip on my wedding day which I wasn't comfortable with. When I voiced this, she changed it but was grumpy about it. I immediately decided to not go with her because who wants to deal with someone else's emotions on your actual wedding day right?
Pranita Says Ask About The 'What If' Situations Clearly
Ask about the what-if situations clearly and share information about your issues also. What if the makeup person falls sick and can't come? What is the back up plan? Will it change the commercials? Get all these questions out before you book so you are aware of it all!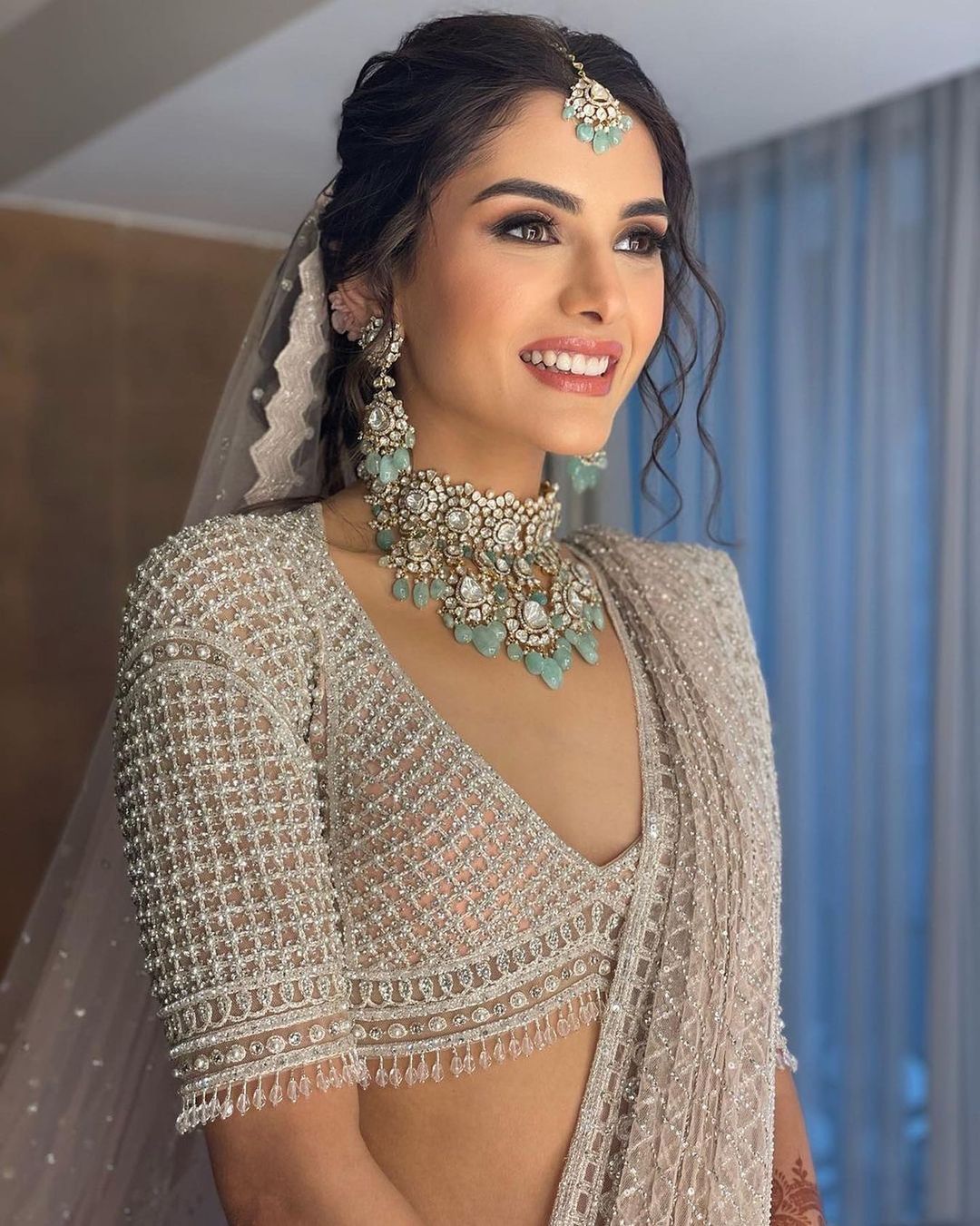 Image via @shikshab
Roopa Says Get A Contract Done
Being a pandemic bride, all I have to say is get a contract done or at least have everything on email. All their policies about refund, cancellations, re-scheduling everything has to be in black and white somewhere. I am a lawyer so I did this and it saved me a lot of trouble. While most MUAs were accommodating during the pandemic, it's always better to be safe!
Preksha Says Ask About Pre-Wedding Routine
A lot of celebrity makeup artists and hair artists have specifications for your pre-wedding routine. A top Mumbai hairstylist said that it was mandatory that I get my hair coloured. Some even have tie-ups with salons and offer discounts which was amazing for me! Some makeup artists need you to get derma-planing (shaving your face) done so that makeup looks better. So ask all these questions before you pay the advance so that both are clear on expectations.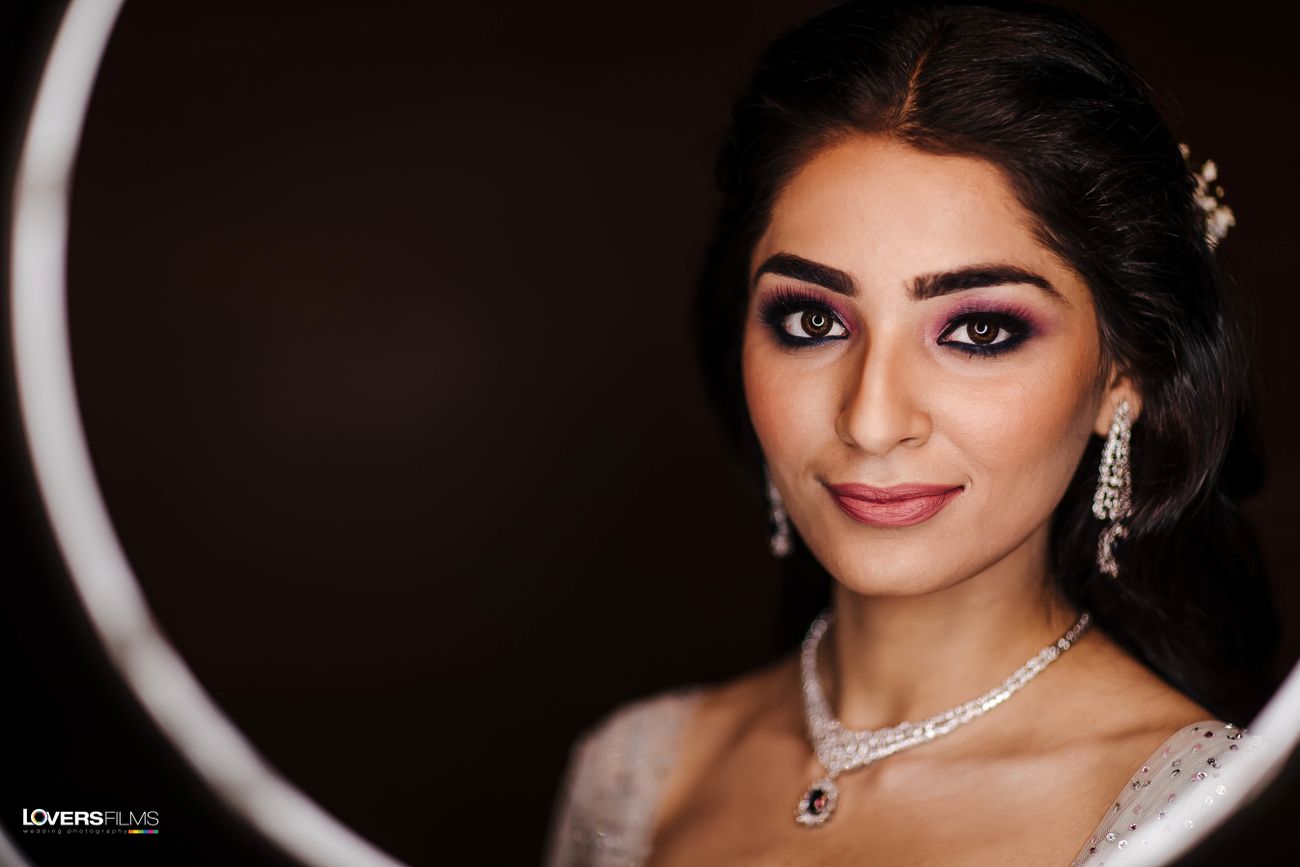 Image via Lovers Films★ 4.9
Tanu Says Be Clear About International Bookings
If you are getting married at an international destination or want an international makeup artist in your home country, discuss ALL the details clearly. What all will you be paying for apart from the makeup services? I thought before booking an international MUA that all I need to do is pay for stay, travel and food. But once I started talking to them I realised that visa, work permits, extra baggage – all of this is to be paid by the bride. So ask about everything so that you know what all the final costs covers.
Madhura Says Talk About Social Media Posts
I married into a family who were absolutely not ok with our wedding photos or my getting ready photos on social media. My makeup artist was a celebrity MUA and wanted me to do a reel for her as she thought I had pretty features. Thankfully she told me about this during the initial discussion and I clearly told her that it wasn't possible. She was ok with it but it's always best to discuss such sensitive issues ahead so that no problem is there. Nowdays everyone is big on Instagram so they want to post.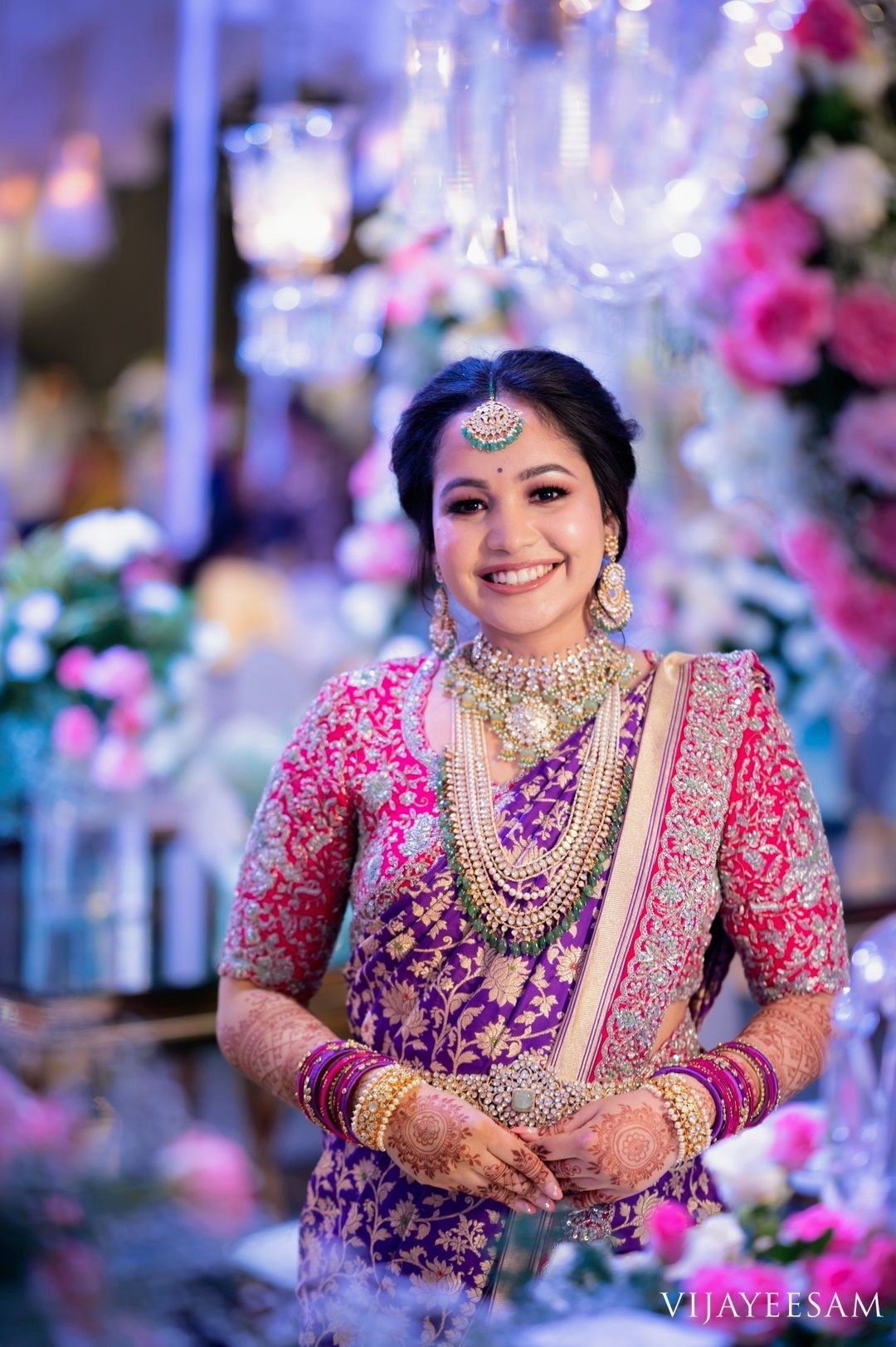 Image via Make-up by Afsha Rangila★ 4.9
Sahana Says Ask What Products They Use
This is very important, I can't tell you enough. Once I booked a makeup artist without asking this and while she used good products majorly, she also used a bunch of first-copy products when it came to minor products like highlighter and that shimmer powder over the eye shadow. I dint get any infection but I was scared the whole time as I have super sensitive skin. So avoid the tension and ask them specifically.
Payum Says Discuss Your Makeup And Hair Look
Discussing your makeup and hair look is very important BEFORE you book the artist as they need to understand what you have in mind for your look. I spoke to my makeup person, showed her photos that I had saved and she said that it helped a lot to understand what I have in mind.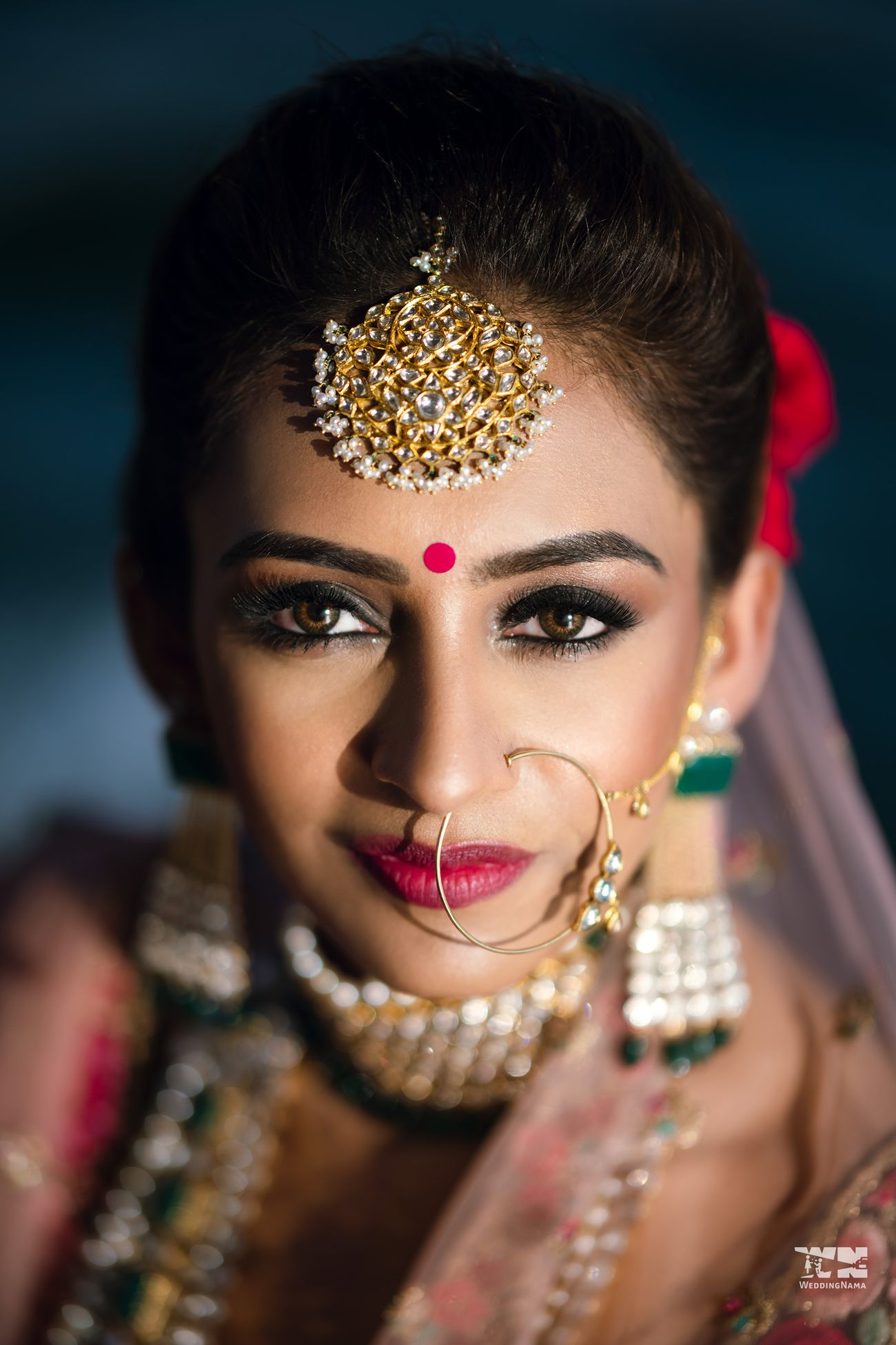 Image via Prachi and Dev's Real Wedding
Namrata Says Show Them Your Outfit
If you have booked your makeup artist for 3 events, show them all three outfits. We think how does it matter but after talking to my makeup artist I realised that even blouse neck can decide your hairstyle and colour of your outfit will decide your makeup so I would advise everyone to show their bridal outfits.
Bhairavi Says To Discuss The Payment Method Before The Wedding
My makeup artist did not say that she would accept only cash payments and my family is vehemently against any cash payments so on the wedding day there was huge chaos. She wasn't willing to leave until cash was paid and my family needed me to get to the mandap. Finally my friend convinced her to take the cheque for time being and promised to pay her the cash next day. So please discuss this!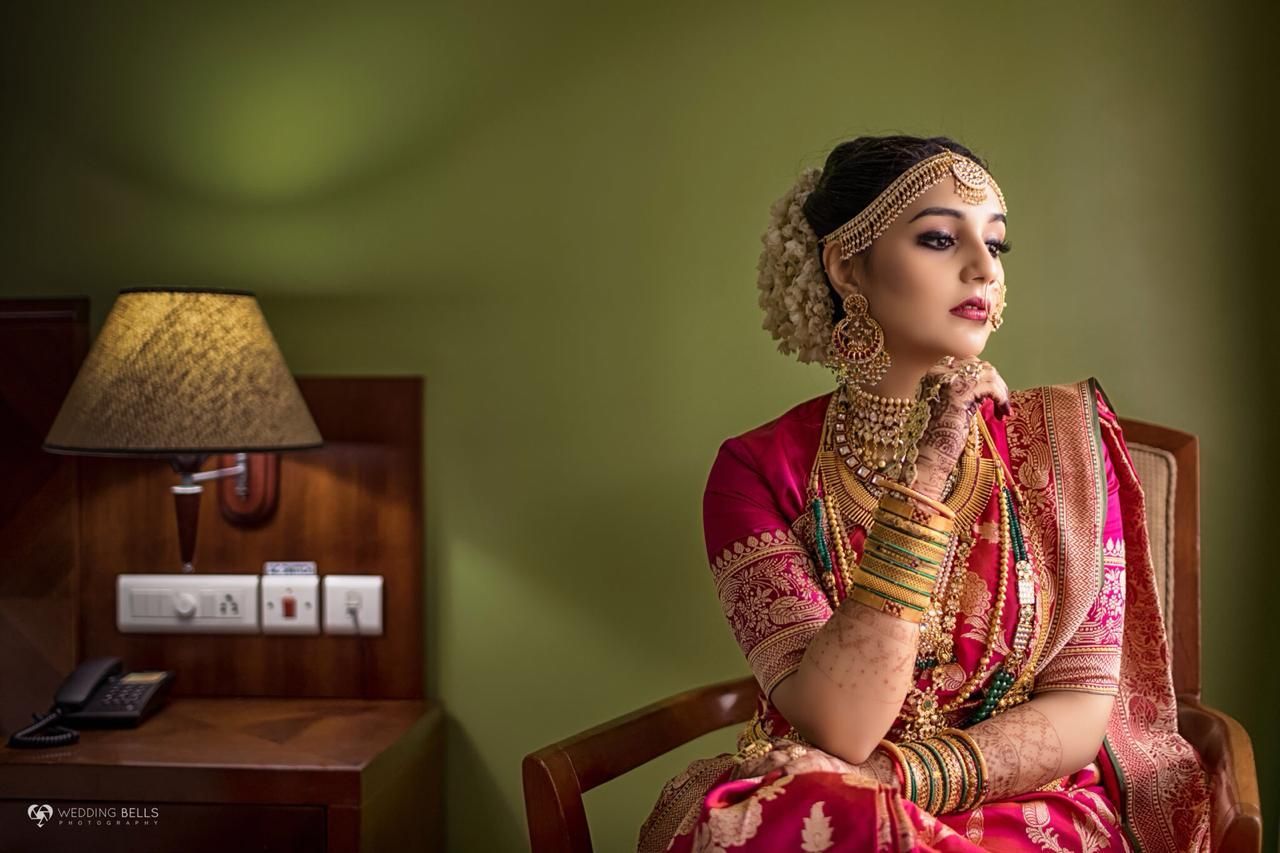 Image via Tony Makeup Artist★ 4.9
Kanishka Says Check Their Portfolio And Cross Verify If It's A New Artist
Sadly some makeup artists who are still new show someone else's work to get new work. So if you are planning to book a new artist, please cross verify if this is their work. With senior ones, you can check their portfolio to see if the style of their makeup is what you want. They can change it but mostly the signature style remains the same.
Vaidehi Says Remember To Be Transparent
This is a little strange but it's important. I had a destination wedding and the wedding hotel was a 5-star property. For close family we had booked rooms in the same hotel and rest of them were placed in nearby hotels only, which were close to a 4-star property. My makeup artist team was very offended that I dint station them at the same hotel as me which I thought was lame. The offered accommodation was great and had a lot of my family staying but there was a problem with the team. So remember to share all details as possible.
So, now you know a few tips to keep in mind before the booking, so go ahead and choose from the best makeup artists WedMeGood has and make sure you look like a million bucks on your wedding!