Real Photographers Reveal: The Most Flattering Poses For Brides
BY Apoorva | 07 May, 2018 | 1825 views | 5 min read
You may wear the most beautiful lehenga and the most unique jewellery but if you are awkward standing or posing in front of the camera, it's quite a big let-down. And especially your bridal portraits! So we asked real wedding photographers that what they think are flattering poses for brides-to-be. Here is what they said.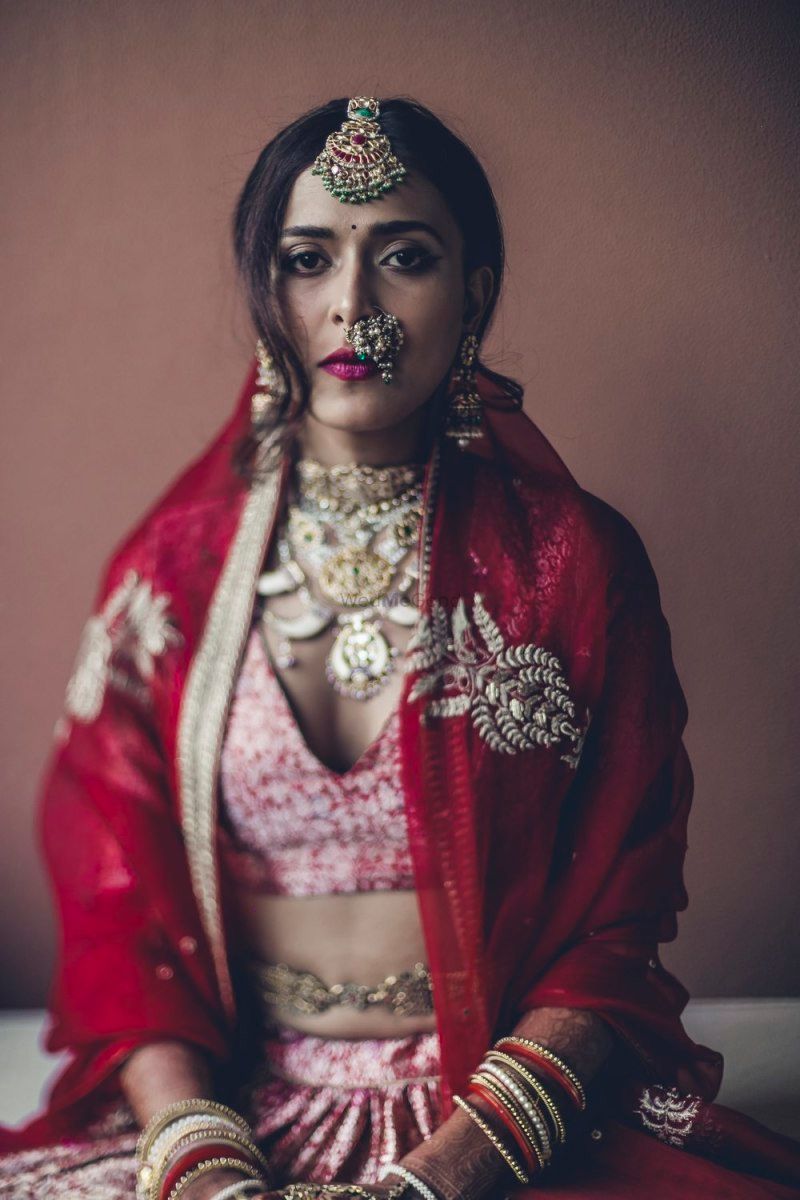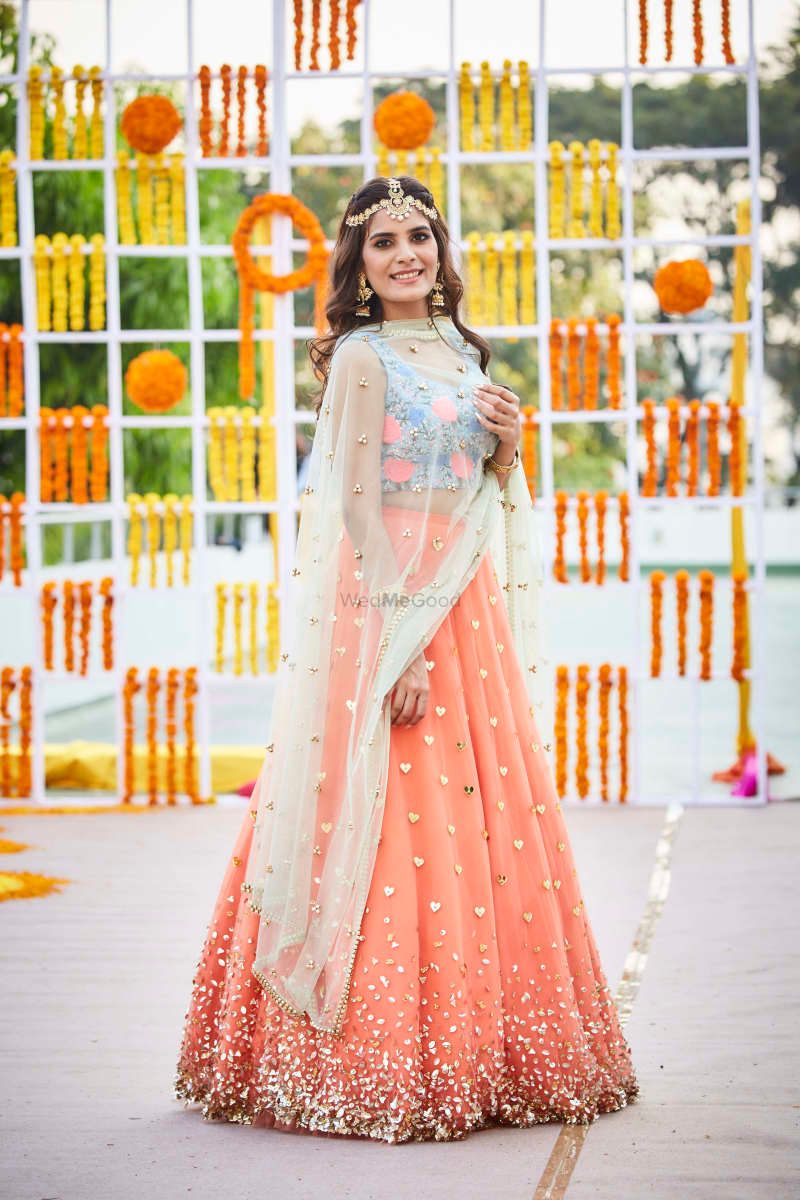 Image via Sanaa & Parth's Real Wedding And Papa Dont Preach★ 4.7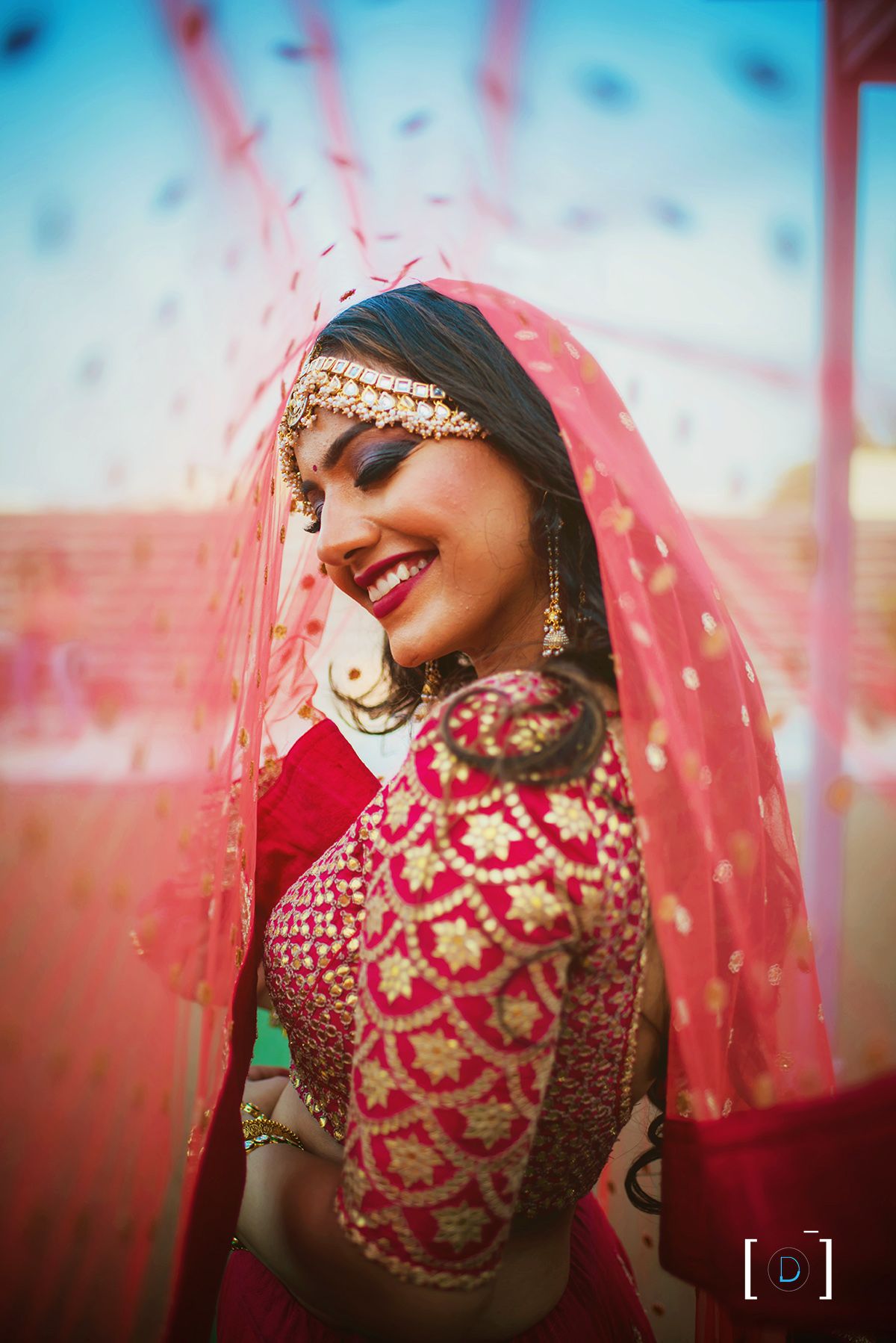 An important thing to remember when posing for brides especially when it's a seated pose is that the body part or parts that are closest to the camera will always appear more enhanced or larger. Seated posing can be a bit tricky so I generally ask my brides to angle themselves a bit away from the camera (actually this works for both standing and seated poses) and have them seated on edge of the chair or couch with their backs straight, this way their stomach hasn't formed an unflattering tire and their knees don't appear larger than their heads. Hands also play an important role, so always be sure that her hands and fingers are gracefully positioned and appear soft and feminine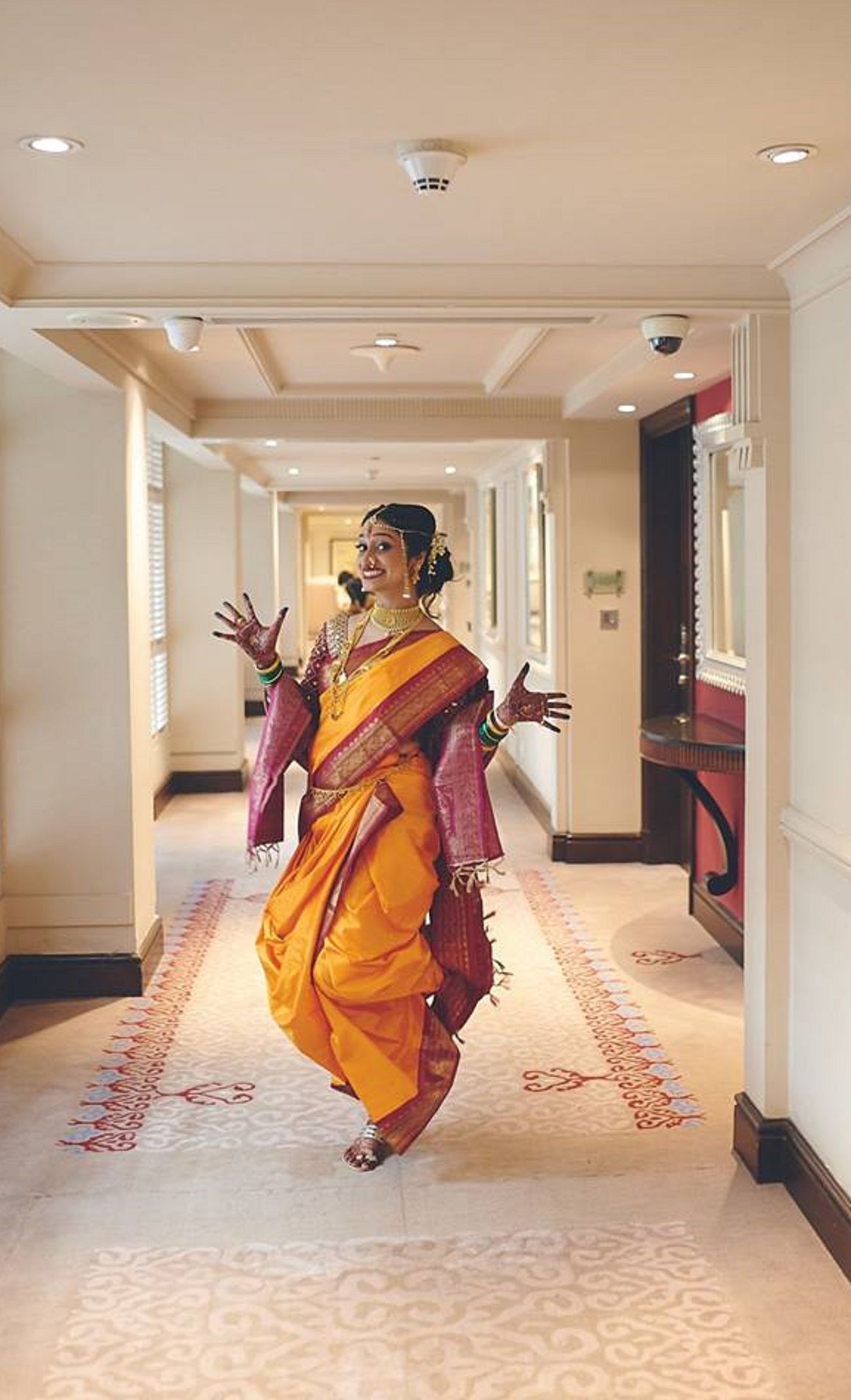 The go to method is capturing the brides' candid laughter, adjusting the accessories (getting ready) or when she is just finished getting ready. For most Indian weddings (read chaotic), getting the bride's images before she enters the wedding hall works best!
Studio A

says: Plan Ahead For a Peaceful, Serene Shot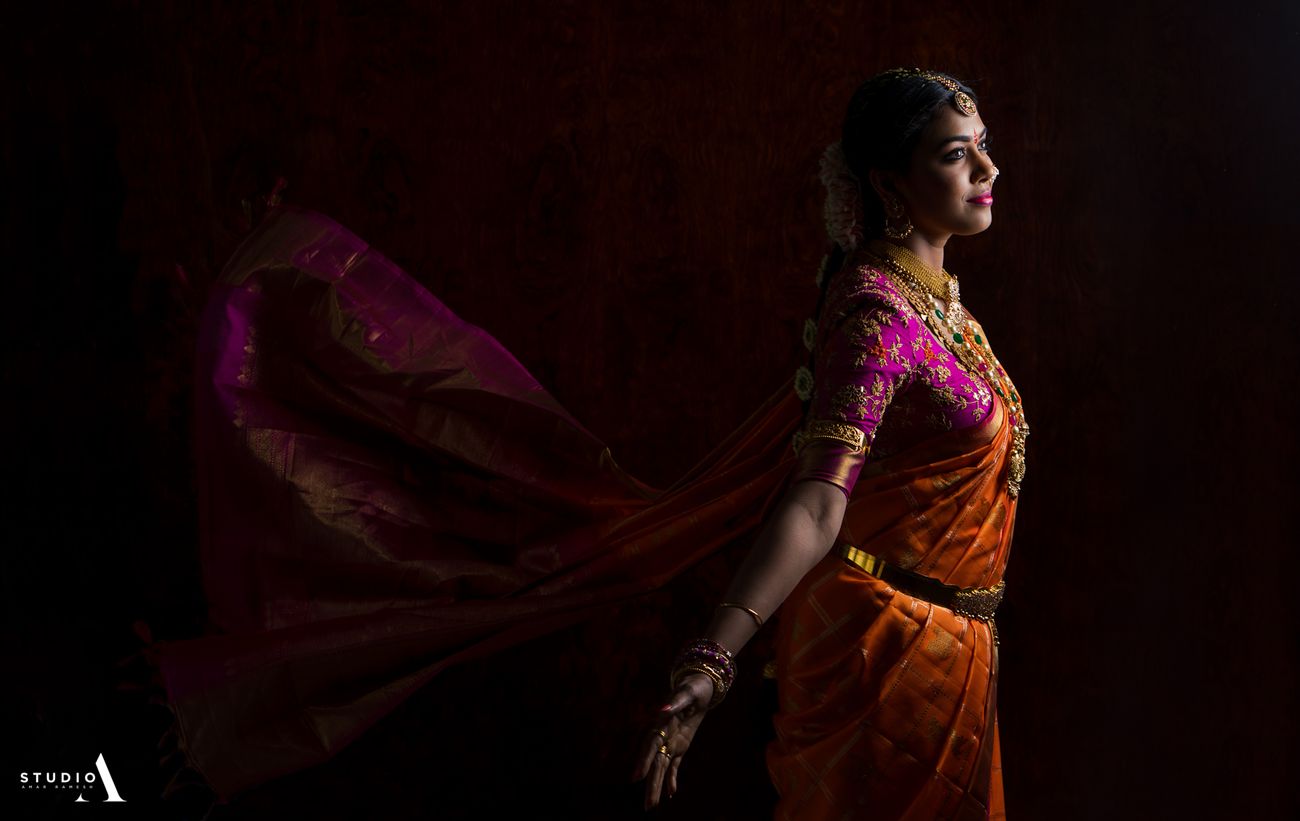 On the big day, a million things run inside the mind of the bride, and to capture a slice of it never ceases to fascinate me. At times it is the moment and at times it is the emotion. Either way, there is always a story that keeps happening or the onus is on the photographer to freeze the bride's emotion. The bride has so much to reminisce and they also look forward to the dreams that await to be realized ahead. I personally believe in going with the flow and paying attention to details. Also, being on time on the shoot day helps to a great extent to plan the frames and the poses when the bride is getting ready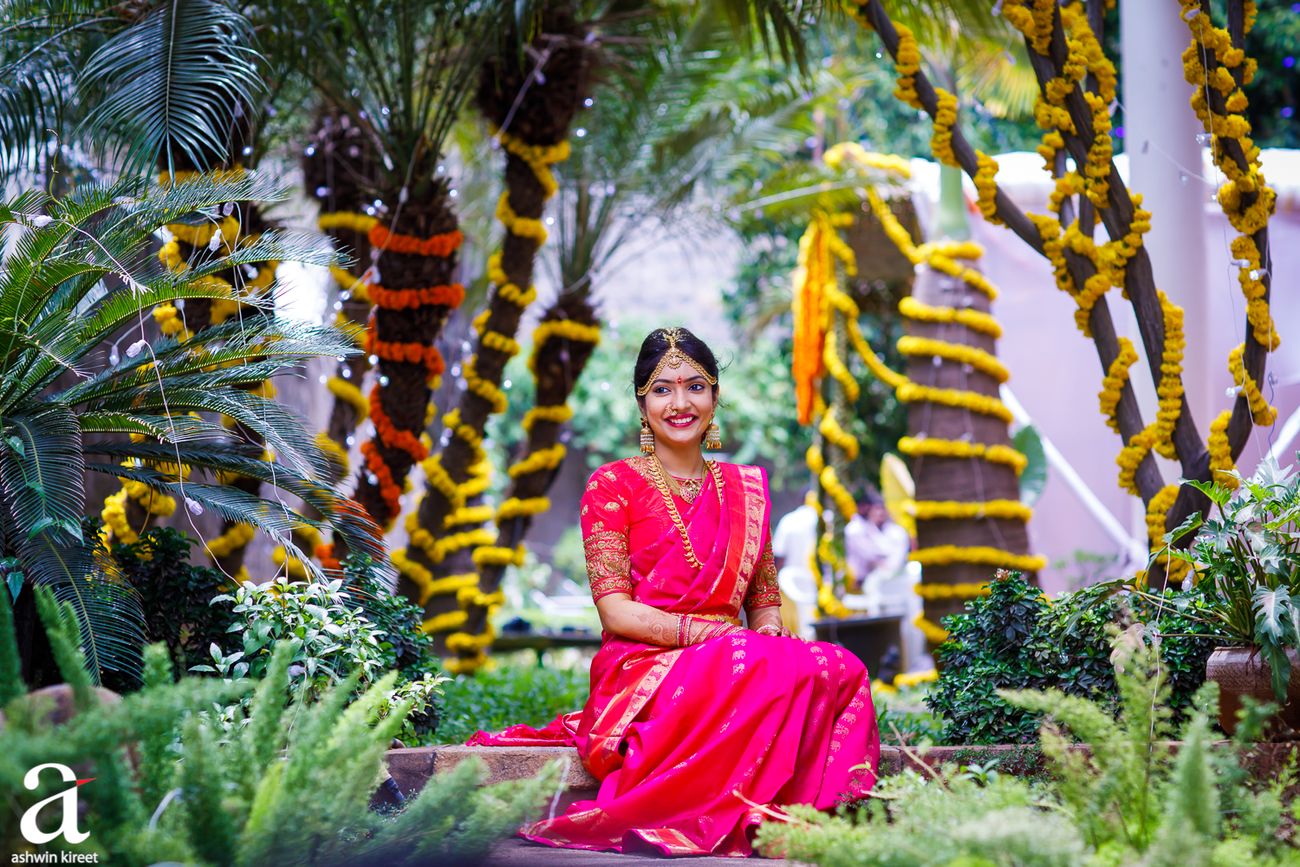 While capturing bridal portraits we try our best to bring out an essence of elegance and a classy poise. Finding this aspect in the brides comes naturally as we feel that is something every bride possesses. She not only looks gorgeous on her big day but is also calmly preparing for major changes in her life, all the while donning a beautiful smile and with so much grace.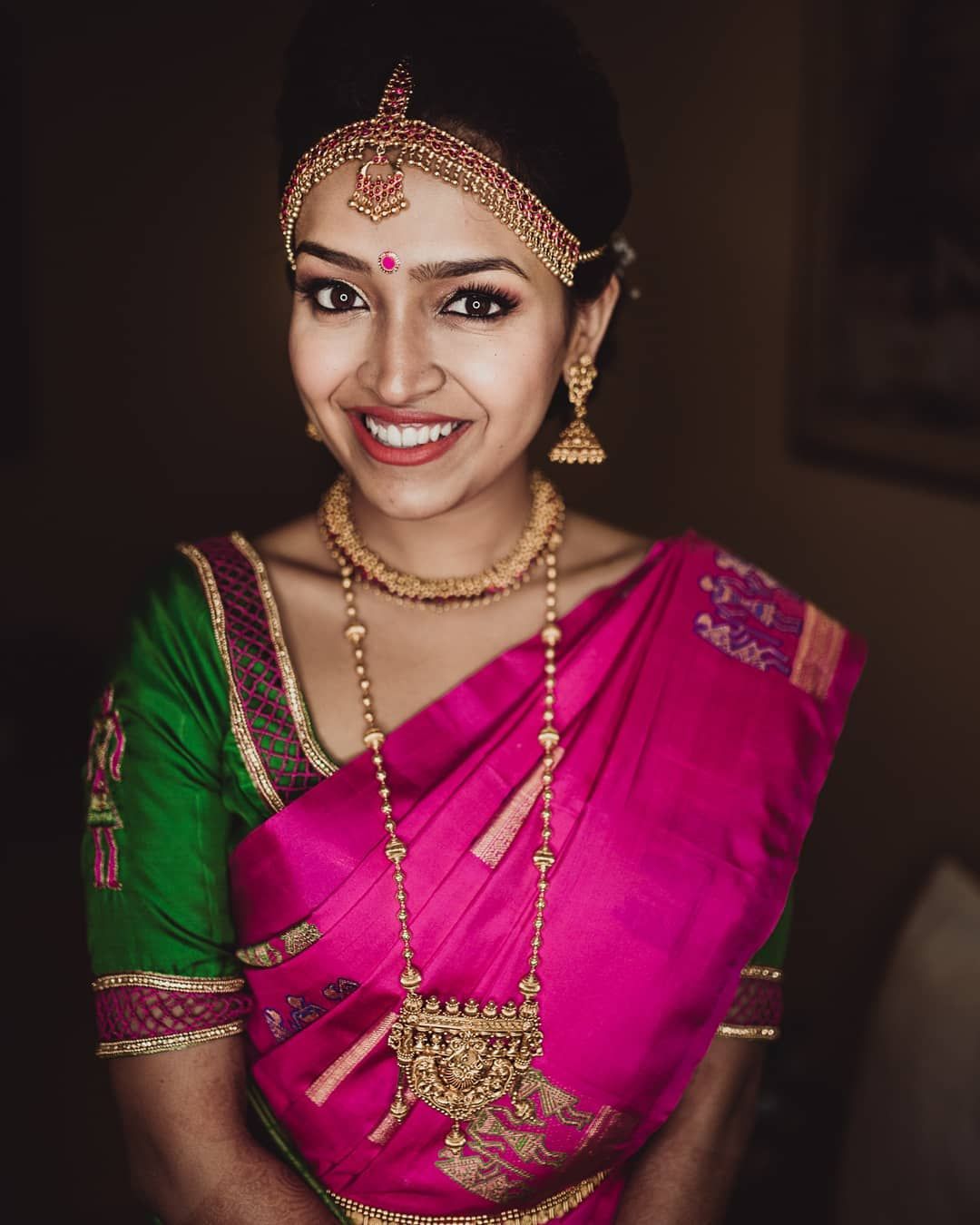 Brides are always looking for hacks to look slimmer. My fail proof solution to this is – stand at an angle facing the camera and make sure only one ear is being seen. This automatically gives a slimming effect. Also, touch your tongue to the roof of your mouth, you may find it funny, but it gets rid of the double chin!
Swapnil Nayak says: This Trick Adds More Joy To Pictures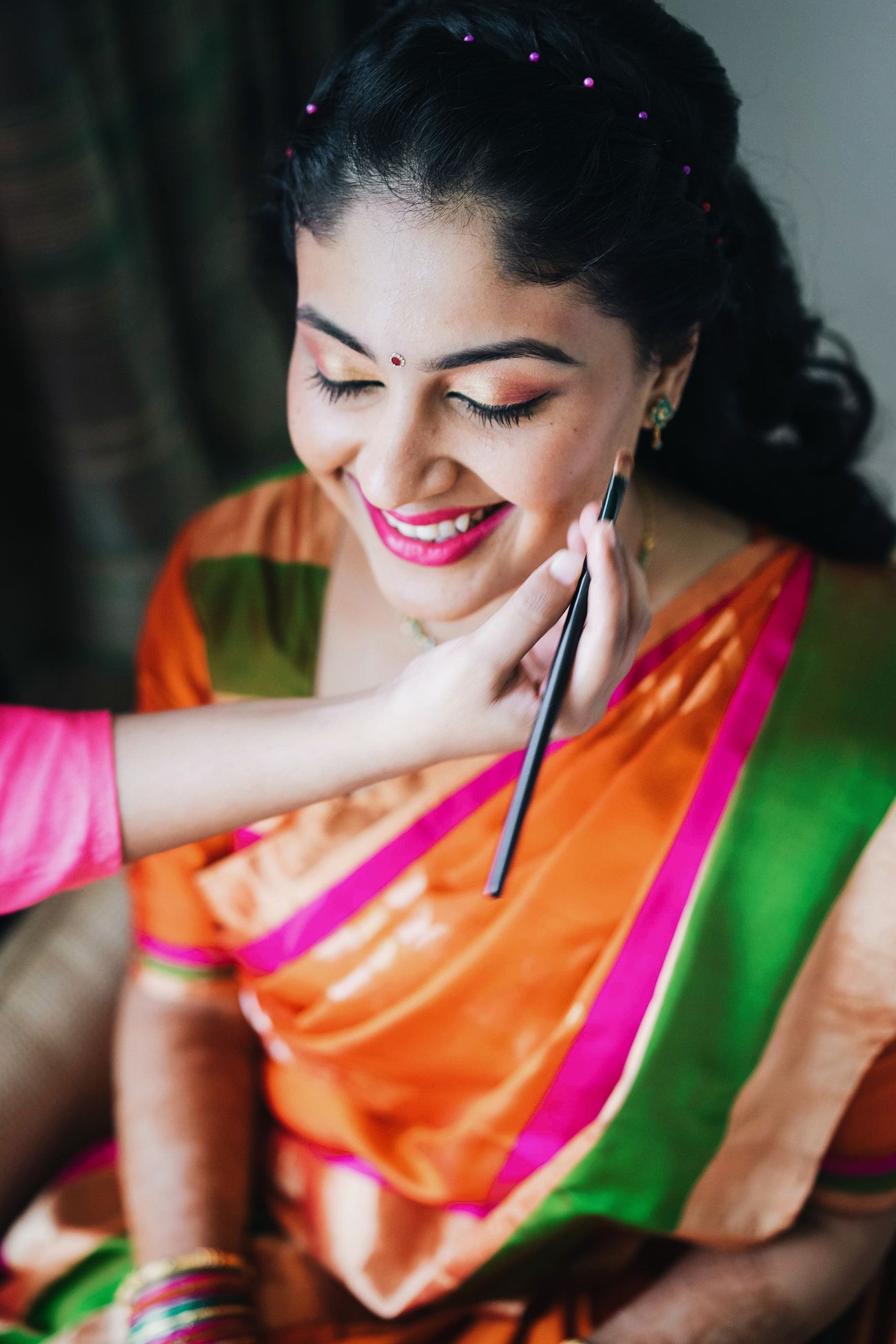 Processed with VSCO with a6 preset
Every bride is an inspiration when it comes to photography. The most flattering pose on my list would be candid shots of the bride in the best moment enjoying her big day.  Loosening up the bride a little bit and having a good laugh can get great pictures of the bride in her moment. A laughing bride always looks beautiful! In Indian weddings we see a lot of accessories and that's what makes a bride stand out the most. The action of the bride putting the jewellery on makes for some beautiful pictures too. Coming to the full length shots, extremely important to capture the outfit that the bride has been working on since day one!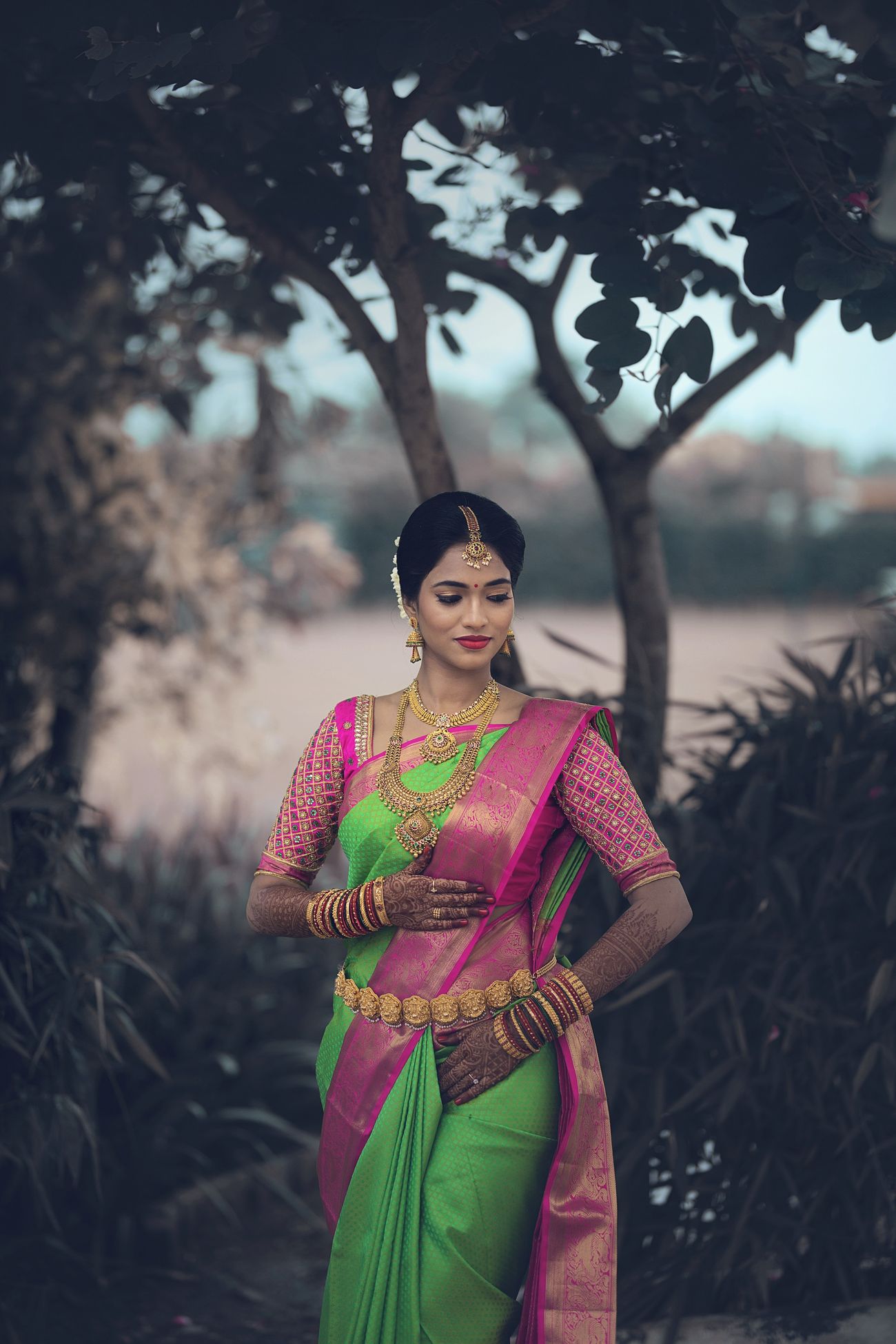 We believe that brides are the queens of their wedding day and to do justice to their beauty and make them feel even more like a queen while we are behind the lens, we have certain pointers we believe and swear by. A bride should overcome her camera shyness first and foremost and to do that we should make her feel comfortable. Once she gets to her comfort zone we can channel that energy she has into the photos we take.  To take pictures or portraits we believe that prime lenses are a key and a must and any colour is good as long as the bride loves what she is wearing. Don't force the bride to pose, that way we will never make her feel comfortable; the pictures in turn will turn out looking artificial. We believe that every bride has a hidden "diva" in them and to bring out the diva we need to let have a free rein. A bride can use her hands or legs to strike a pose and we have seen a lot of them slay the poses they come up with and this is the main reason why we think when you let them get comfortable they will look amazing. So the key to amazing bridal portraits is to go with the flow and try to make the bride comfortable she has a lot on her mind and to make her look the best on her day is our job.