Resort Honeymoons - A New Reality Post COVID
BY Sakshi | 14 Jul, 2020 | 13255 views | 5 min read
COVID has changed the way we all travel, and those with their weddings and honeymoons planned have especially been hit hard, having to cancel, postpone or reschedule a milestone in their lives on a smaller scale. But with international travel opening up, things might change for the better than the current situation, although it might take a while for things to get back to how it all was during pre-COVID times.
Resort honeymoons might be the next best option for those who want to undertake travel for leisure in the near future. Resort honeymoons basically mean opting to honeymoon in a place where you spend time within the confines of the resort instead of stepping around town, indulging in activities and experiences the resorts have to offer! So, where can you pick such resorts? Well, we have one destination in mind - Thailand! 
The country, which is a short flight away from India is an ideal honeymoon destination, which has romantic resorts aplenty, and a lot of them are taking extra precautions to take enough measures in this post COVID era to entertain guests while ensuring their safety. So, we've rounded up some amazing, romantic resorts with everything under their roof in four fabulous locations in Thailand- Phuket, Khao Lak, Krabi and Samui. These four beach destinations, paired up with the most romantic resorts there, are the best options to consider for a honeymoon in near future! 
1. Phuket
Here are our resort recommendations for Phuket.
Phuket Mariott Resort & Spa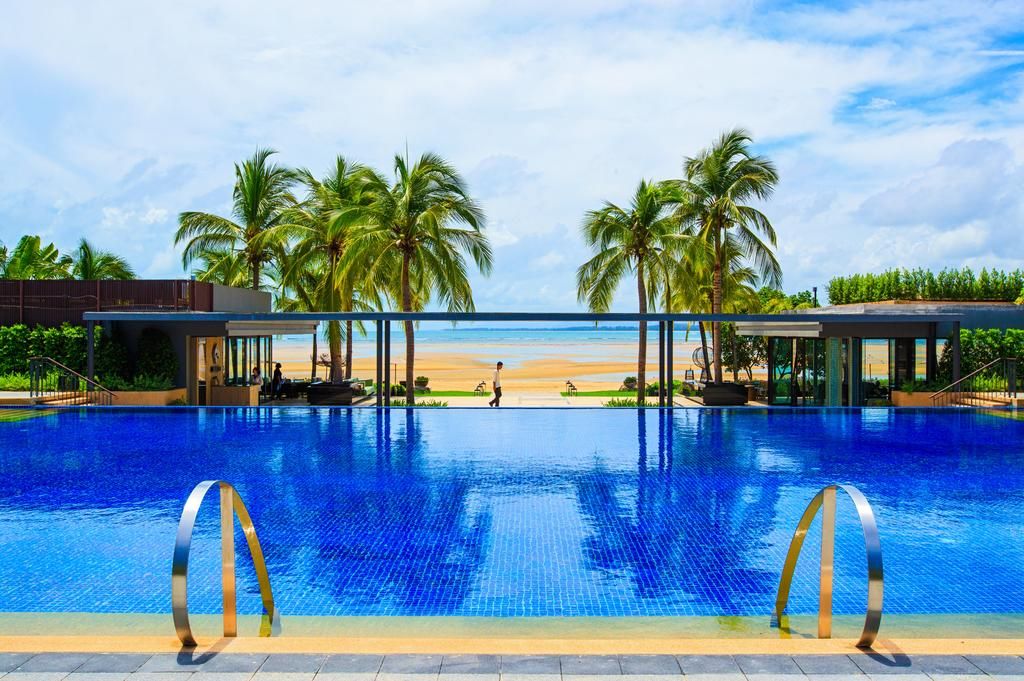 A resort that's just over three years old, this one is tucked away in the middle of a national park and a private beach, which makes it perfect for an intimate vacation. The resort has carried out extensive training of their staff to ensure safety precautions are taken for the guests to have a enjoyable yet safe experience at their property. 
Find out more here.
Keemala Phuket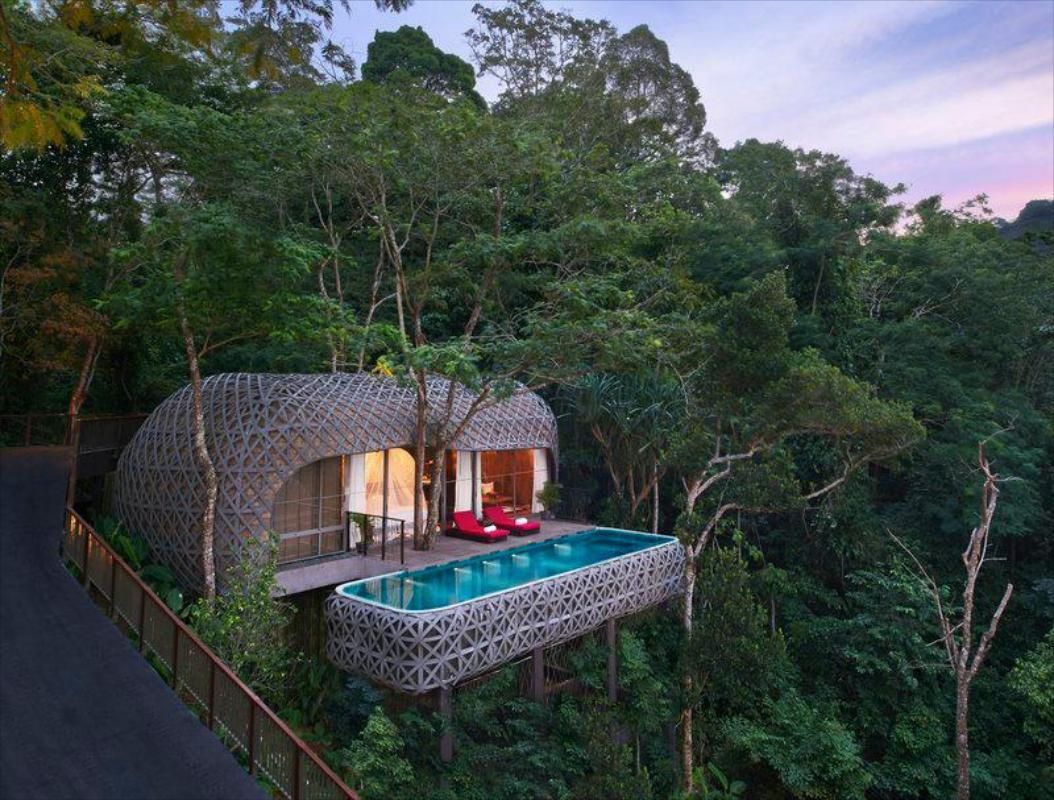 This one is a resort like no other, with gorgeous Instagrammable suites- aptly named Bird's Nest Pool Villas, which overlook the scenery, literally suspended offering some sea, rainforest and resort views- all this while you lounge in your own private pool!
Find out more here.
The Pavilions, Phuket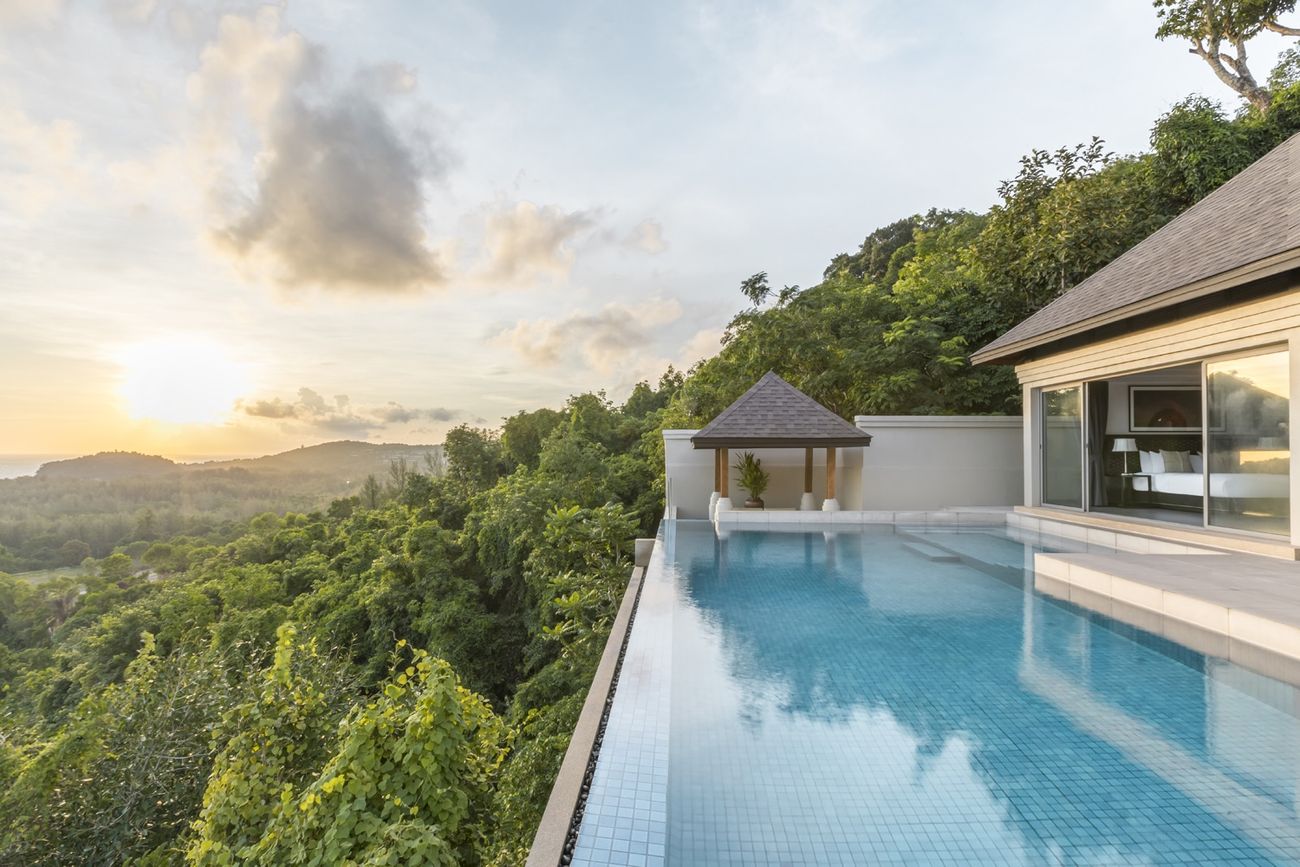 This one is a luxurious property with a secluded hilltop location- offering an expansive view from your own villa with a private pool. The property has a bar with a 360 degree view too, and is a 10 minute drive from the beach.
Find out more here.
2. Khao Lak
Khao Lak has some gems too- here are the ones we recommend!
JW Marriott Resort & Spa, Khao Lak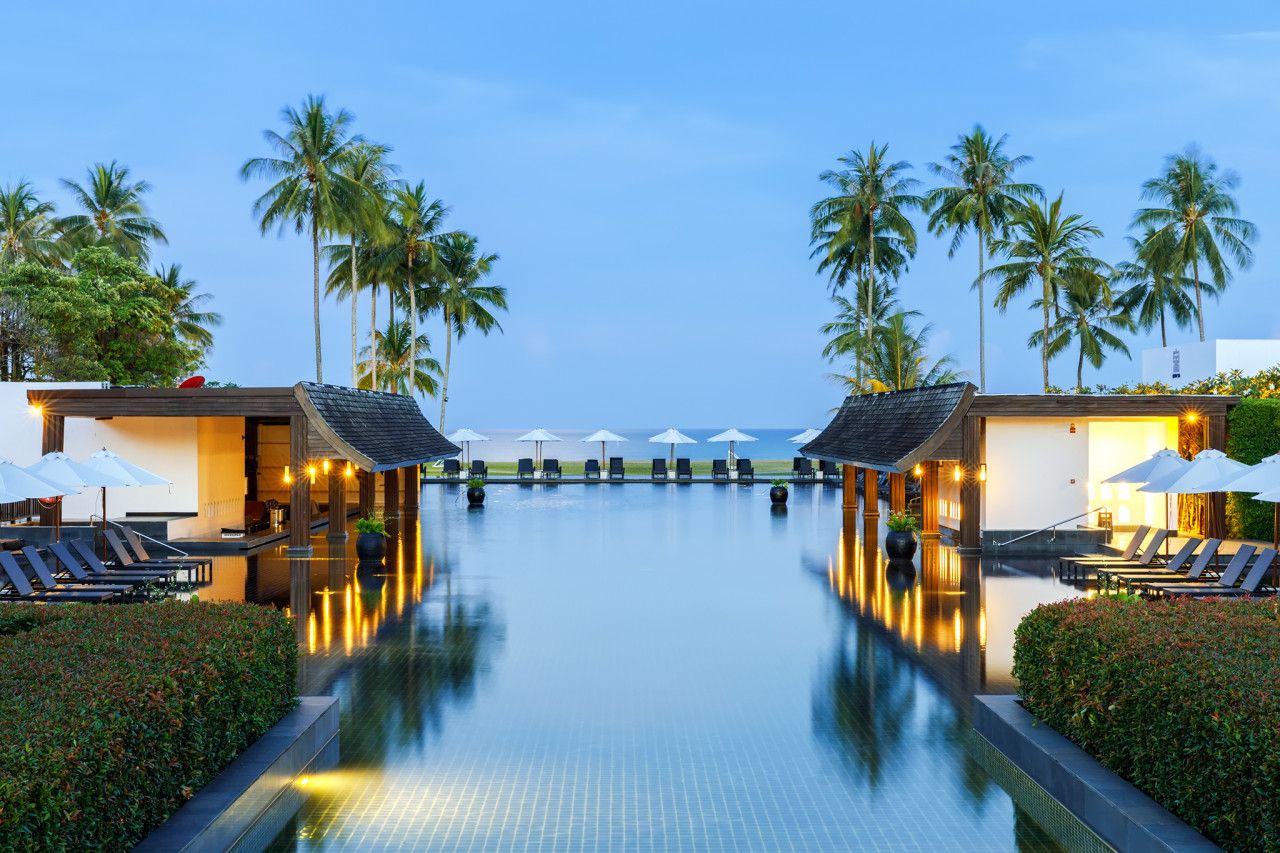 Perfect for those looking for an adventure, this luxurious beachfront resort which has a lot to offer in terms of activities and restaurants while allowing you to have your romantic escape. 
Find out more here.
Moracea By Khao Lak Resort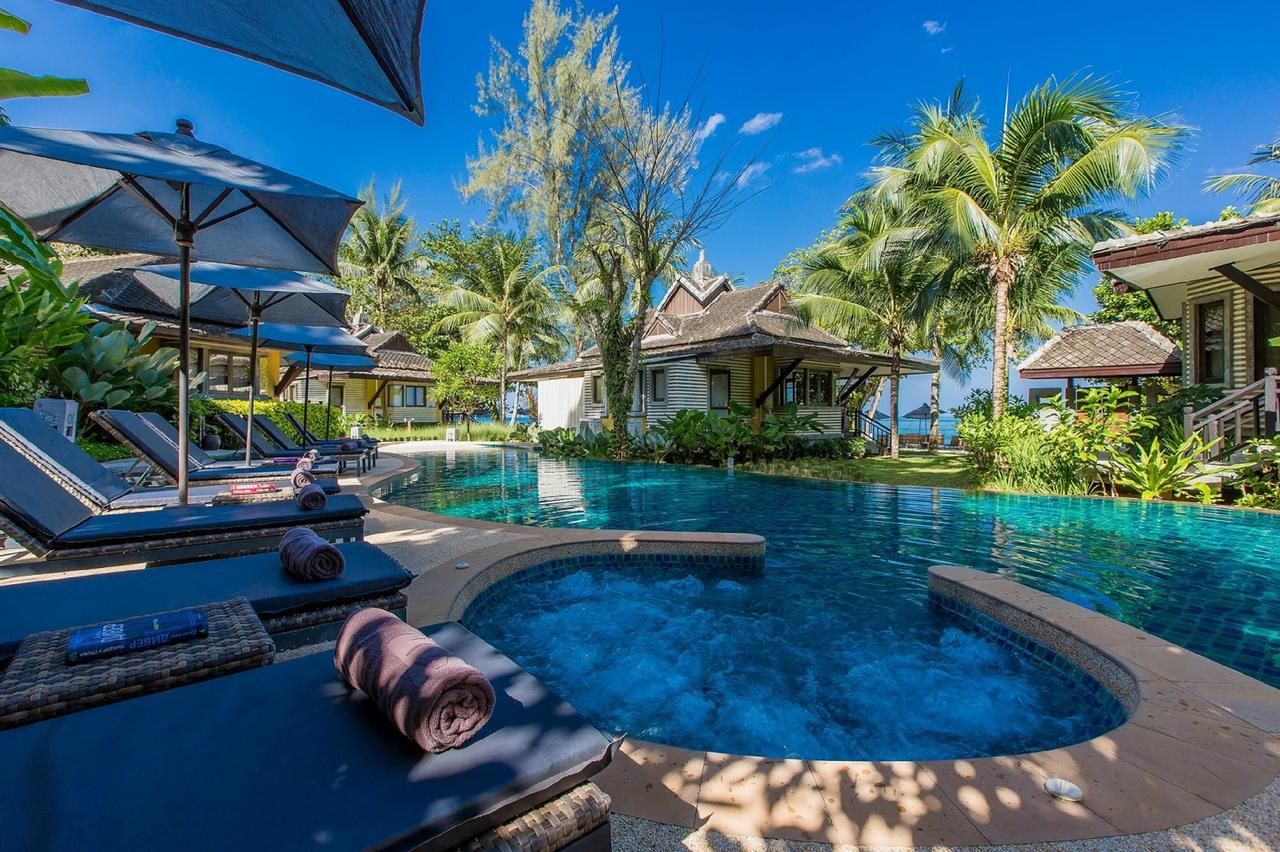 If you love the concept of a private holiday within a natural and peaceful environment, then this one is for you. The Resort itself spawns from an elevated position on the lower part of Khaolak hill and gently slope onto the 400 meters long beachfront, which is simply gorgeous. The villas here come with their own private pool too. 
Find out more here.
3. Krabi
Krabi has a relaxed vibe of it's own, and here are some resorts which encompass that!
Bhu Nga Thani, Krabi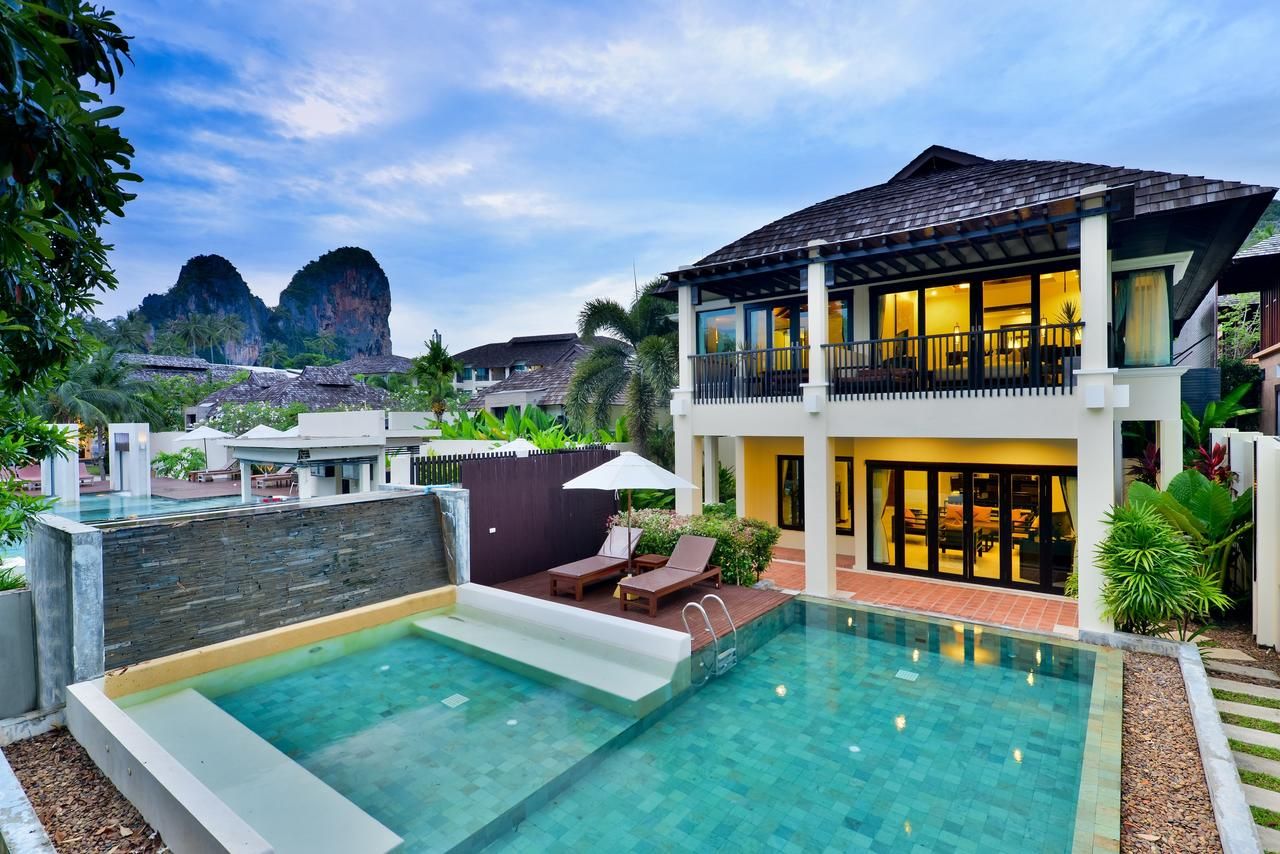 Located on Railay Beach, and accessible only by a long tail boat, this resort has some stunning views around, with the sea on one side and limestone cliffs and mangroves on the other. It boasts of colonial style rooms and villas some of which have their own private pool as well. 
Find out more here.
Centara Grand Beach Resort & Villas, Krabi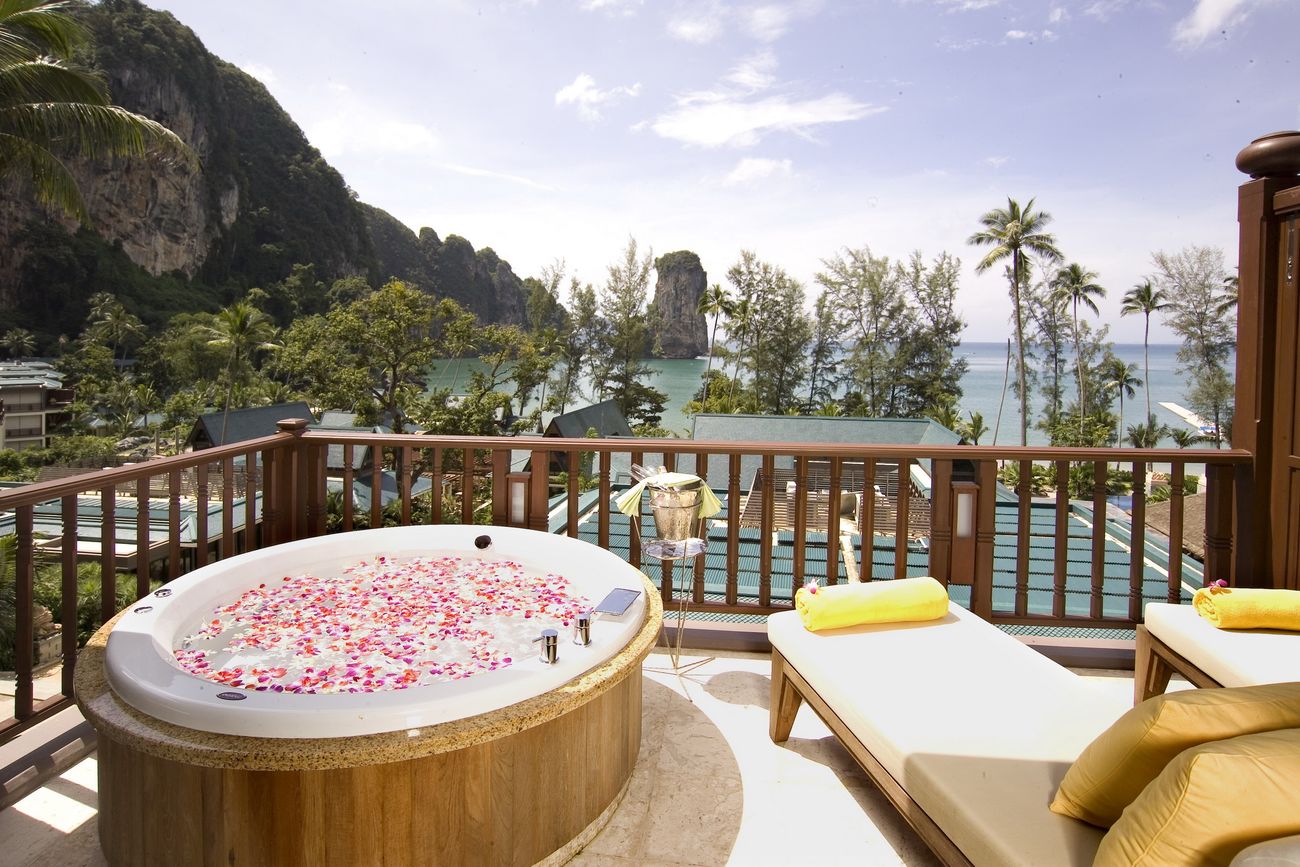 This one will feel like you're staying in a private island, since it is located in a private bay and the access to this resort is only by boat. The resort has gorgeous views of limestone formations and of course, the delightful blue sea.
Find out more here.
Dusit Thani Krabi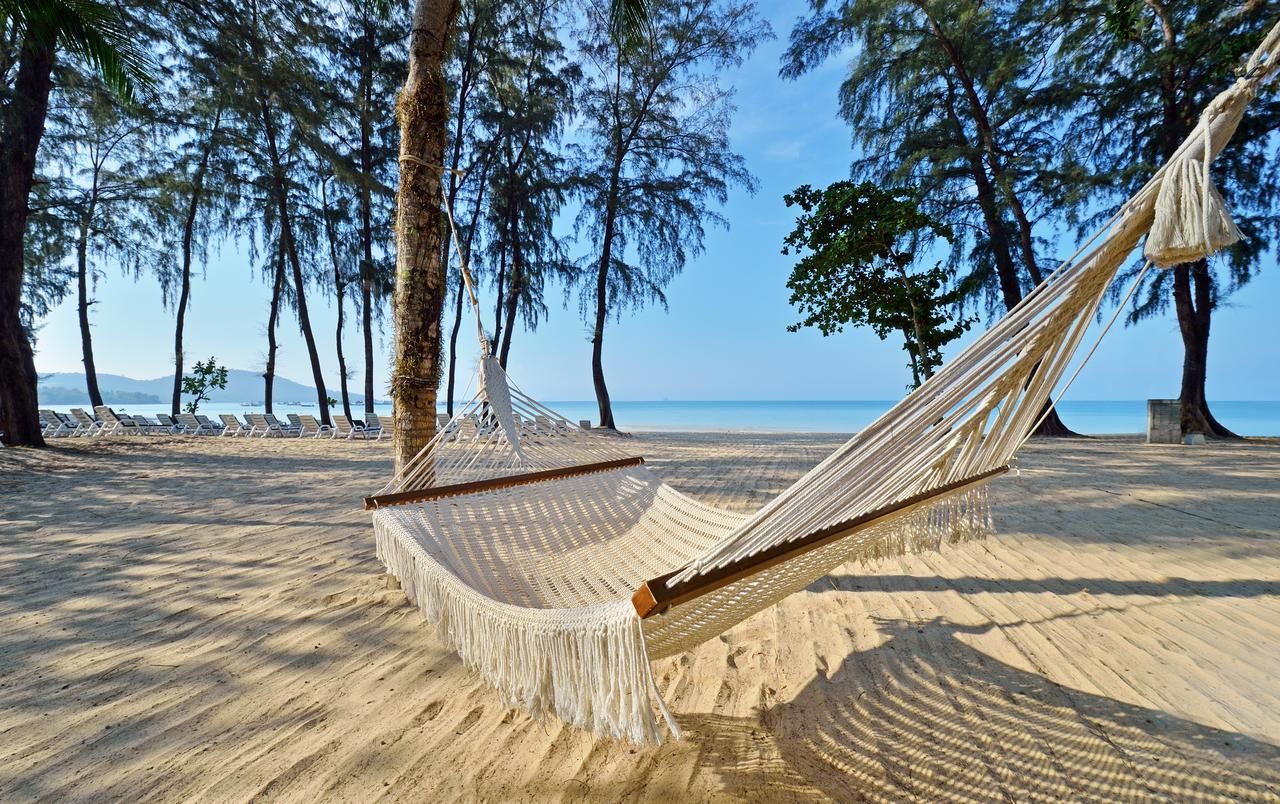 Nestled in the tropical flora and steps away from gorgeous white sands, this one has beachfront pools, a variety of restaurants all moments away from beautiful cliff formations, lush forests, waterfalls- can it get better than that?
Find out more here.
Pimalai Resort & Spa, Koh Lanta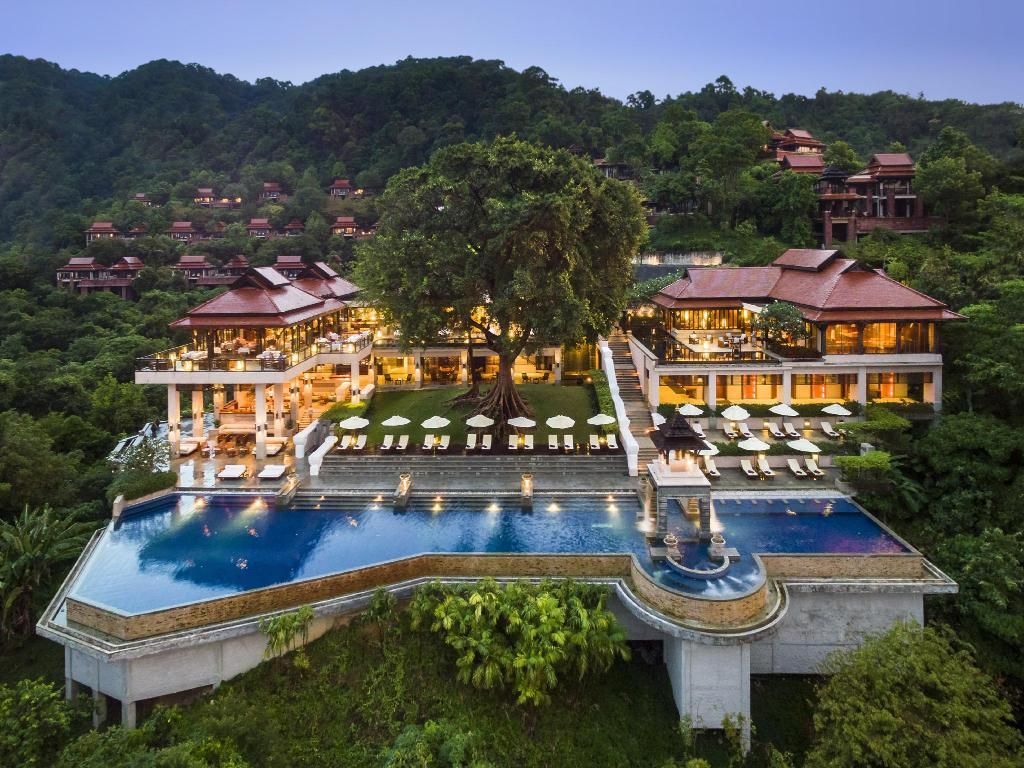 A forest on three sides and the beach in front, can it get better than that? An award-winning resort, this one is perfect for a romantic escape. With an infinity pool with a view to die for, this one is a resort fit for a romantic honeymoon. 
Find out more here.
4. Samui
Last, but not the least, we have the gorgeous Samui!
Hansar Samui, Koh Samui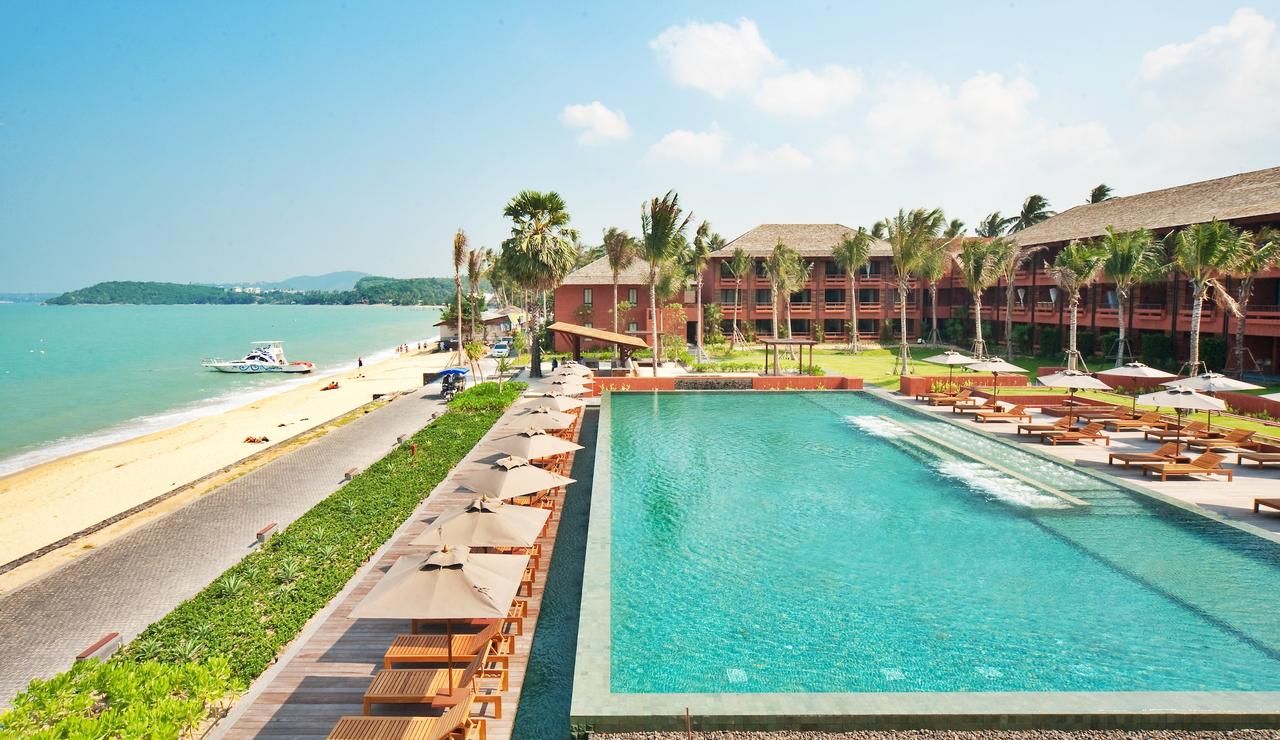 A fairly new resort, which is close to the airport, this one comes with panoramic views, a private beach and a pool facing the endless blue ocean. A romantic retreat in the truest sense, this one will leave you relaxed and refreshed. 
Find out more here.
To inquire more about tourism in Thailand and safety precautions being taken, visit their official website!