Royal & Regal Wedding In Jaipur With A Minimalist Bride
BY Latha Sunadh | 21 Apr, 2017 | 3023 views | 3 min read
A bride who danced her way to the altar? You bet, we found one. Pearl and Kunal, two pilots by profession found love and it came with an adventurous, off-beat wedding in Jaipur. Sure, it was a royal, regal affair but it also had moments of bohemia like the time they both entered on a rickshaw or when they planned an interesting holi-mehendi - haldi party. So much fun! Photography by The Wedding Conteurs★ 5  Photography showcased the wedding in it's all it's unconventional fun!
Meet Pearl & Kunal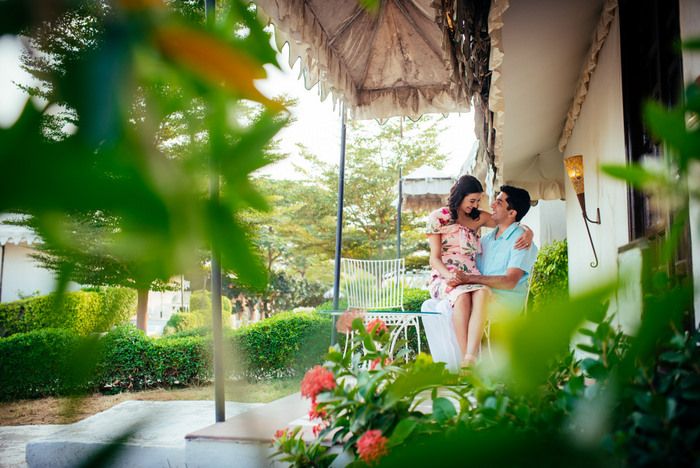 "We are both pilots and met by virtue of our job. Slowly the professional interaction turned into an adventurous roller coaster ride, quite literally. That's what happens when two crazy romantics meet I guess" explains Pearl.
The Haldi / Mehendi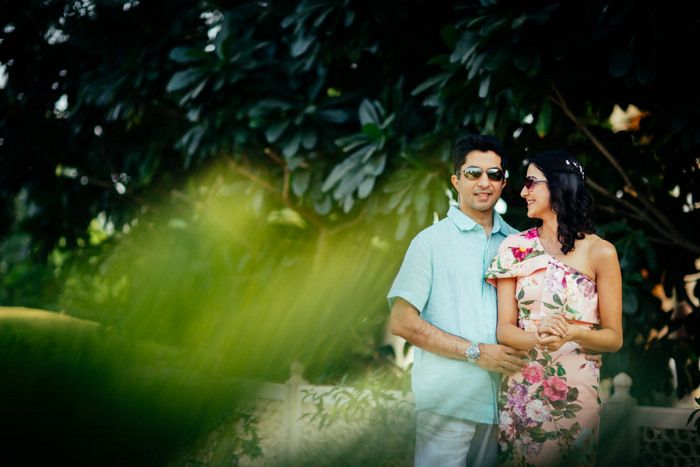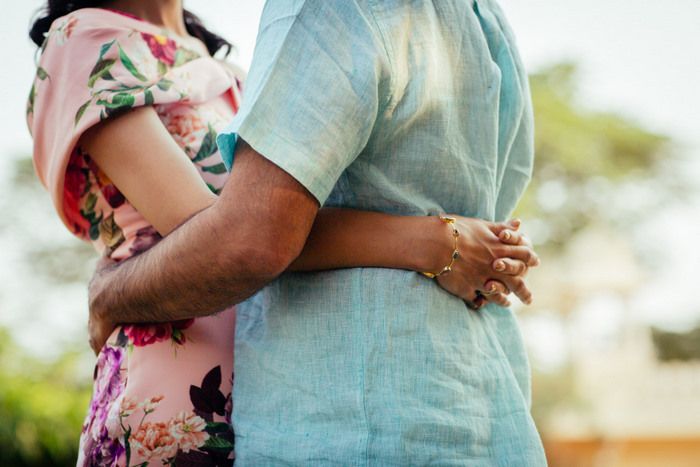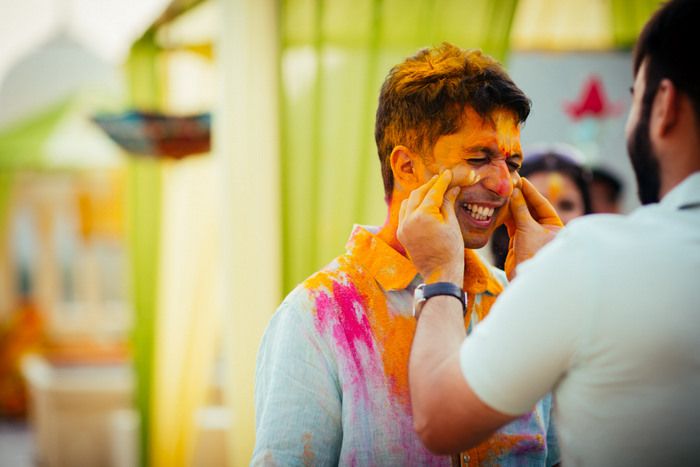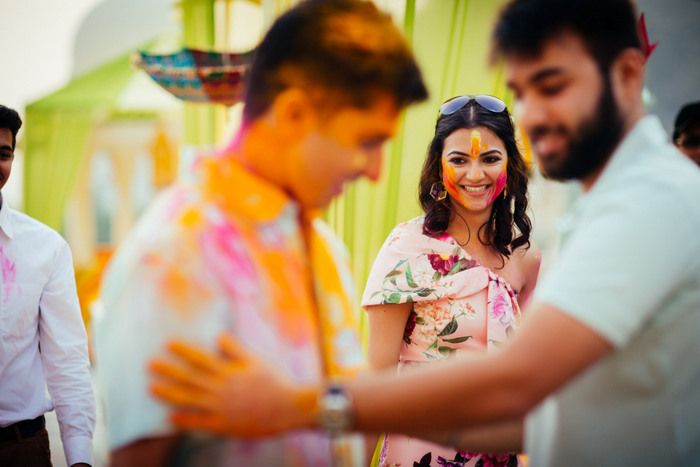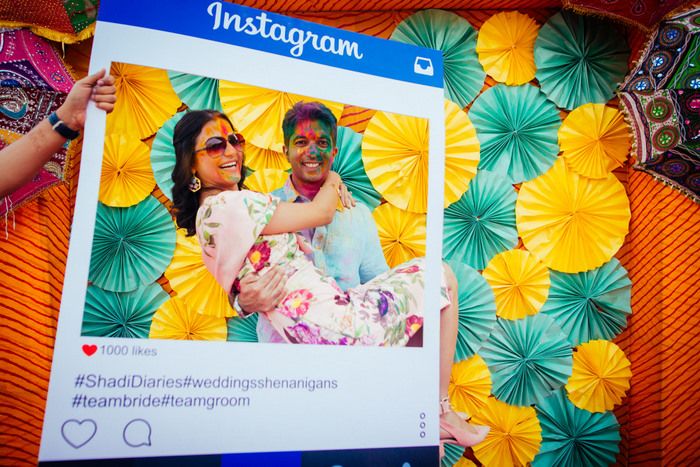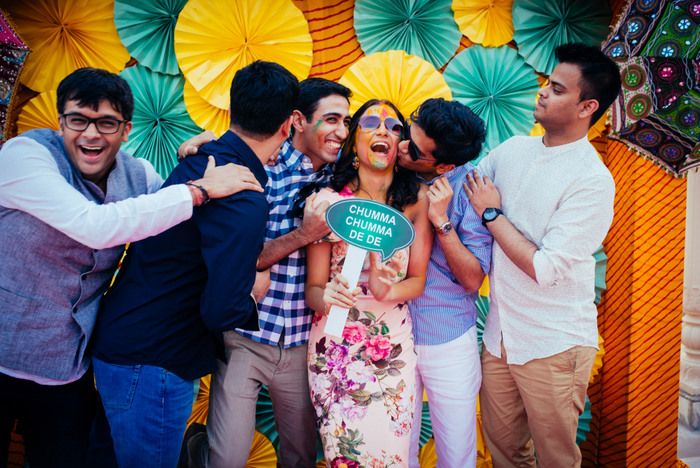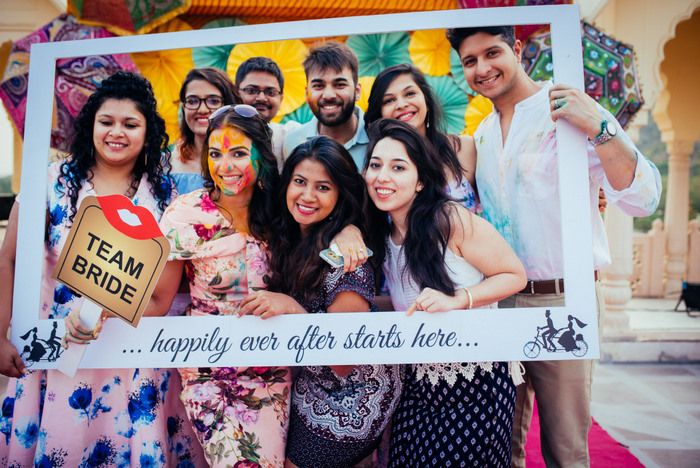 The Wedding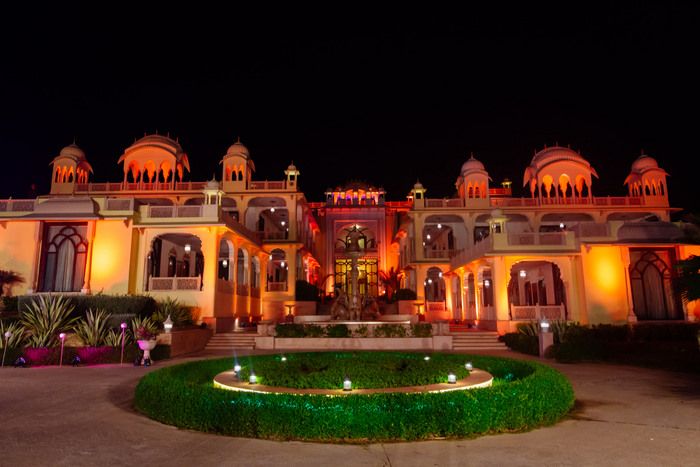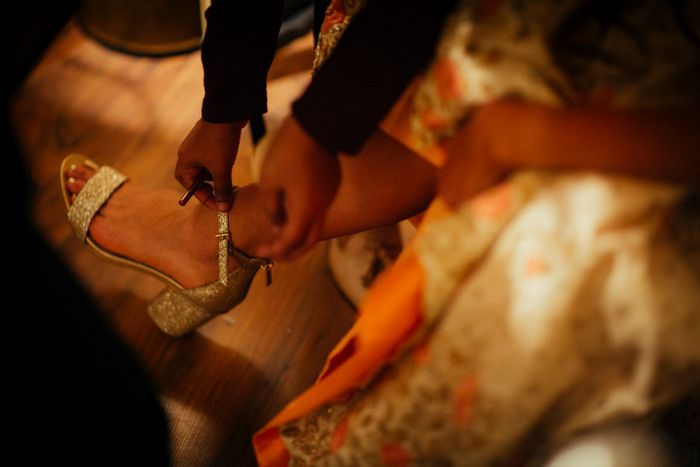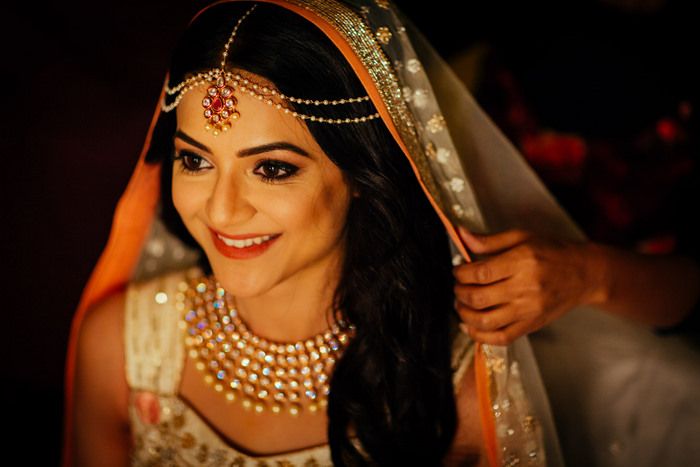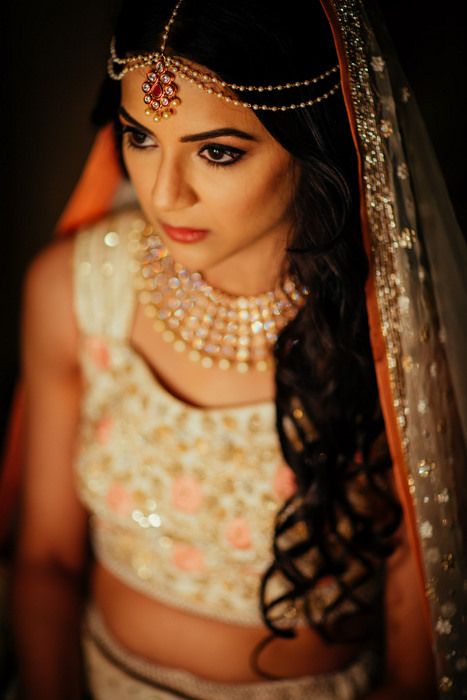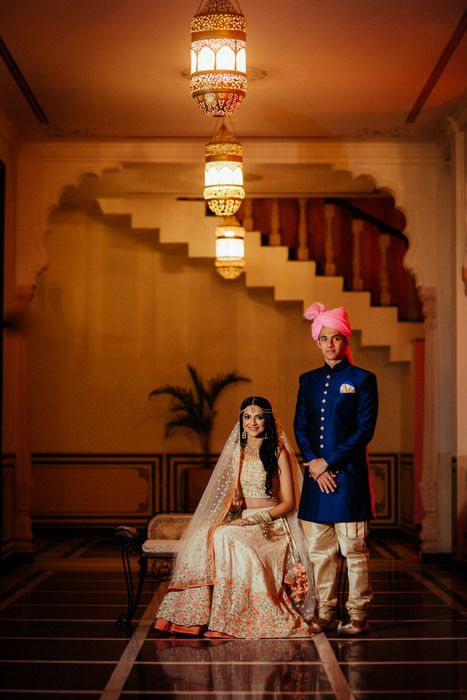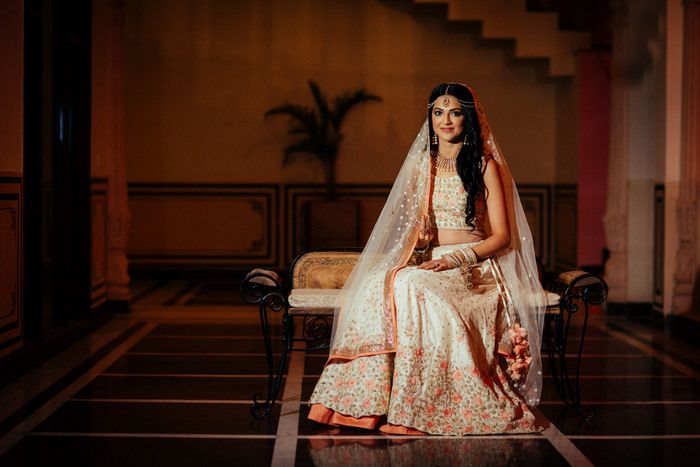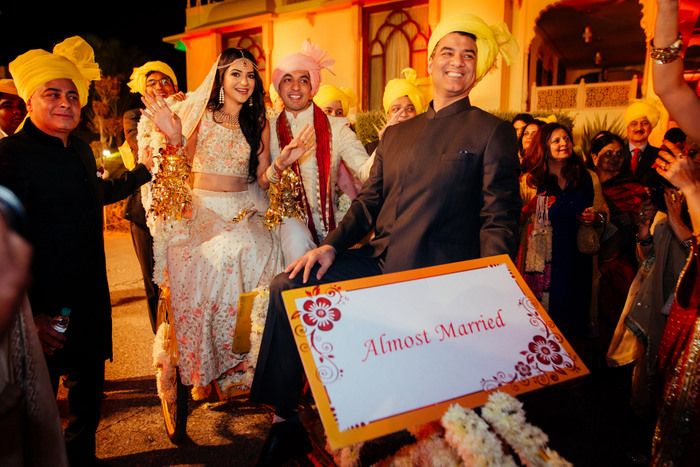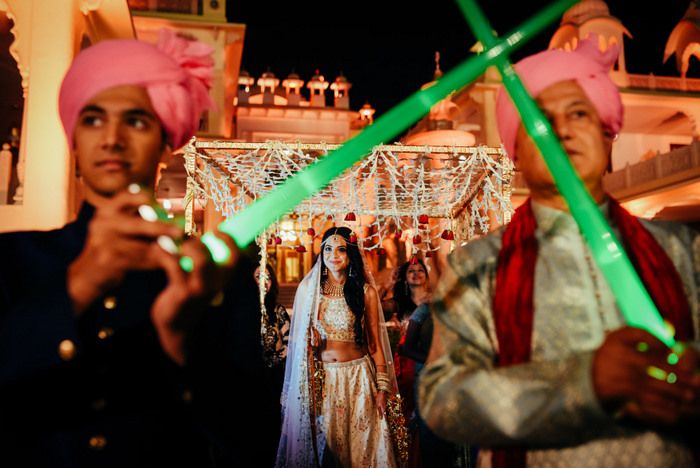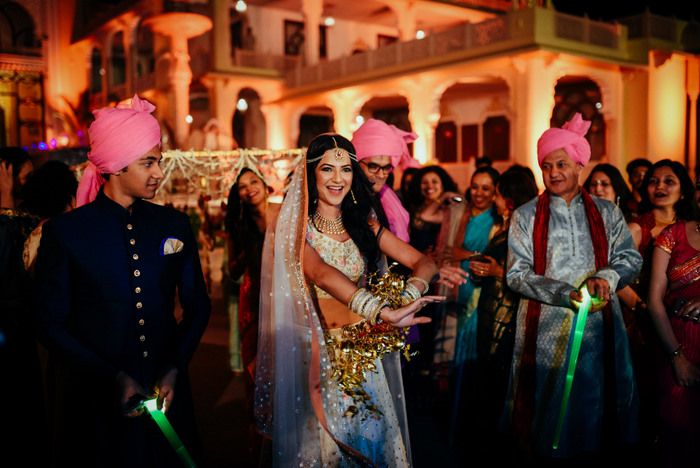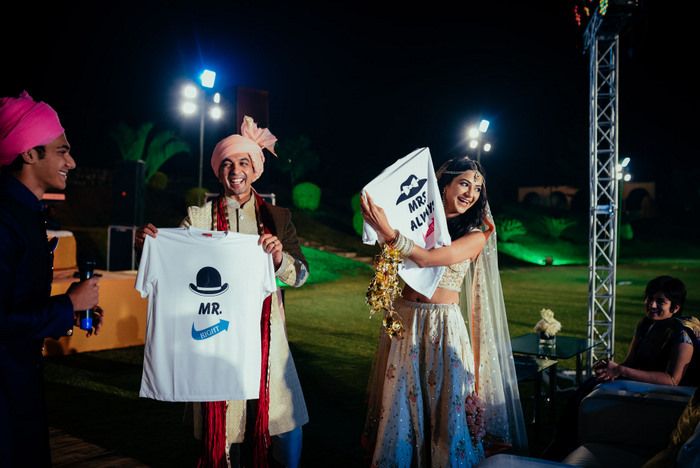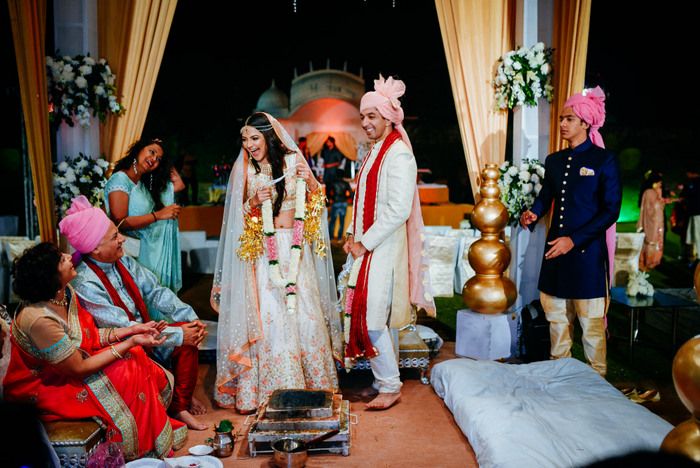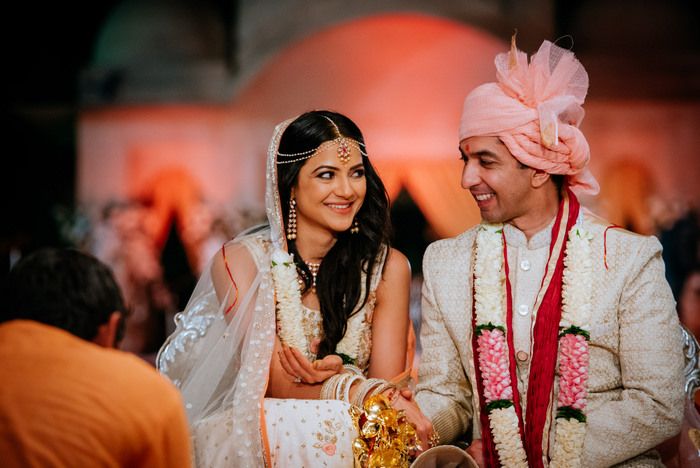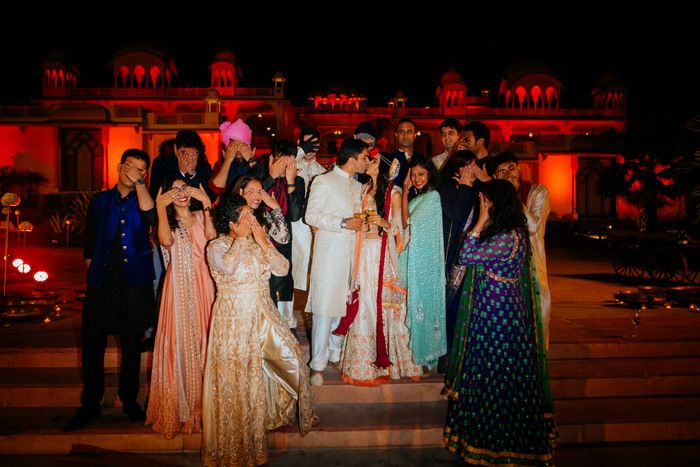 From The Bride: 
"Our wedding affair was a destination concept in Jaipur with our family and friends coming over from all around the country. It was organised and hosted by both of us, with a total of about 130 guests. We both had envisioned our wedding to be unique and represent who we truly are as people. The rituals were given a modern twist, yet preserving the traditional values. Our
Sangeet
night was full of energetic dancing and a celebration of love and laughter. Great performances with robust applauses. An exchange of rings, surprising Kunal with a proposal on my knees. 
Haldi and Mehendi
was combined in an event the next day while sipping cocktails and beers at brunch in floral dresses and linen shirts and pants. Haldi was a play of colours on me and Kunal together and some on our friends too. Games and a Photo Booth was organised. The same evening was the
Wedding
, which everyone was eagerly waiting for. Kunal made an entry on a cycle rickshaw with his baraat. I entered dancing along with my besties. Toasts were given by our parents and my brother with some funny stories and words of wisdom and love. Following which was a short ceremony with an exchange of garlands and promises as both our lives entwined into one. Then were tequila shots!! This was definitely memorable for us " explains Pearl.
Vendors: Venue:
Rajasthali Resort and Spa, Jaipur
Decor: 
Vora Events (Rachit)
Bride's Outfits:
Wedding outfit by 
Chamee and Palak
; Sangeet outfit by 
SVA by Sonam and Paras
; Mehendi Western outfit from
ASOS
; Post wedding outfit by
Natasha Dalal
Groom's Outfits:
Pre-wedding outfit by
SS Homme
; Wedding outfit by 
Jinaam Mumbai
Jewellery:
Locally bought in Jaipur
Catering: 
Rajasthali Resort
Makeup:
Natasha Gupta
Invitations:
CreateAFlutter
(Suneet)
Photographer: 
Shiv Sharma Photography
Videography: 
Wedding Velvet