Say Goodbye To Shoe Pain! Follow These 6 Tips To Make Your Wedding Heels More Comfortable!
BY Chandni Kumar | 02 Nov, 2018 | 2821 views | 1 min read
If you ask me how many pairs of heels I have, my answer would be countless. Be it those comfortable shimmery wedges or classy pencil heels wearing them with your favorite dhoti pants or lehenga these beauties are must to have in your closet. But wait, here is something that is very common with all of us. Unfortunately it is that unbearable pain that we feel while dancing all night at our best friends wedding or wearing it for long hours at wedding celebrations.
If you're getting married soon, then brides we have a good news for you. *Sigh of relief* Now say no to foot pain and those cramps that last for 2 to 3 days because we gotta you these 6 simple yet unique tips to make your wedding heels more comfortable than ever before. From using a deodorant to rolling a tennis ball under the arch of your foot make sure to follow these super-duper tricks & wear your wedding heels like a BOSS!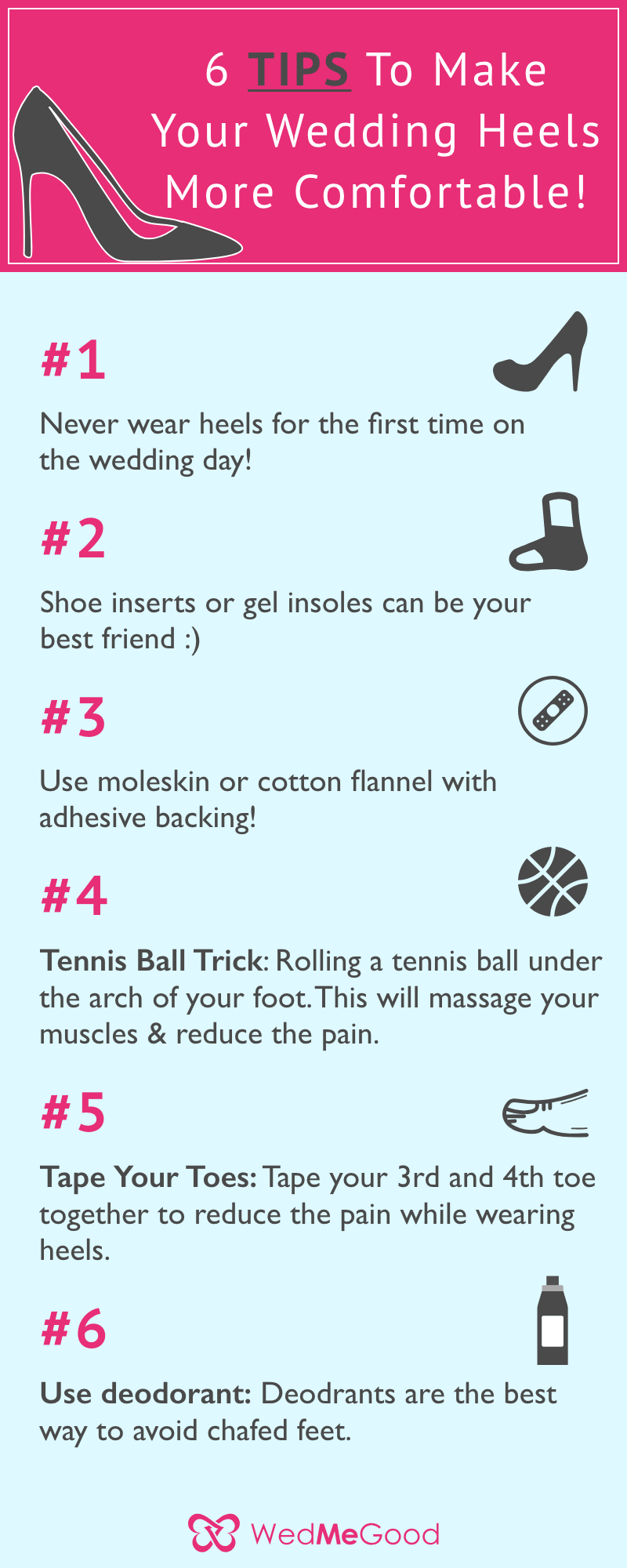 Never thought that wearing heels could be so easy-peasy and painless, right?
Also Read:
Hate High-Heels? 10 Amazing Flat Shoe Options For Brides!