See the Engagement Ring That Has Over 30,000 Saves on Pinterest!
BY Sakshi | 19 Aug, 2017 | 712 views | 1 min read
Every girl has a dream engagement ring, and if you are anything like us, then we are sure you can keep ogling and staring at them even after you've been engaged! Social media is so full of pretty rings that makes you lust and drool, but have you ever wondered which is the most popular? Well, it is intriguing right? So we came across a ring, which has about 30,000 saves on Pinterest, which is quite a lot!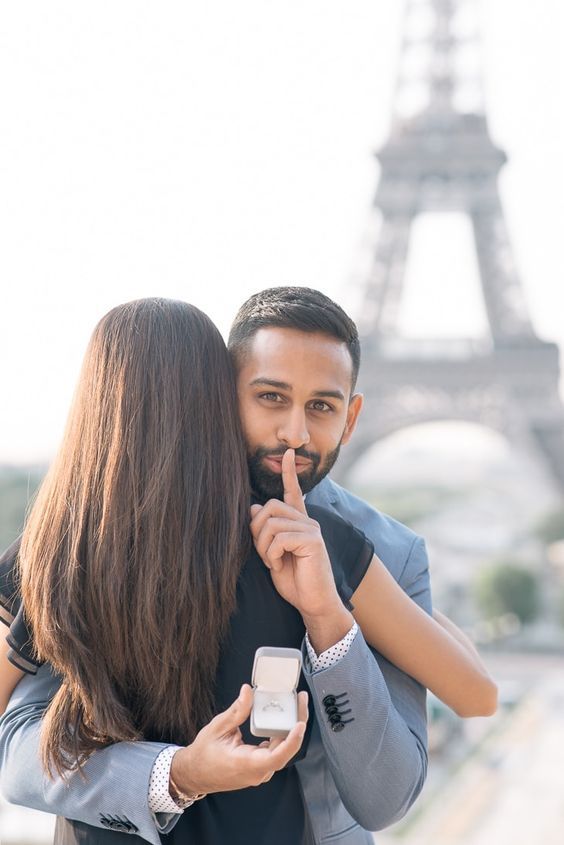 Image via theparisphotographer
So excited to see which ring is so so popular? Well, here it is!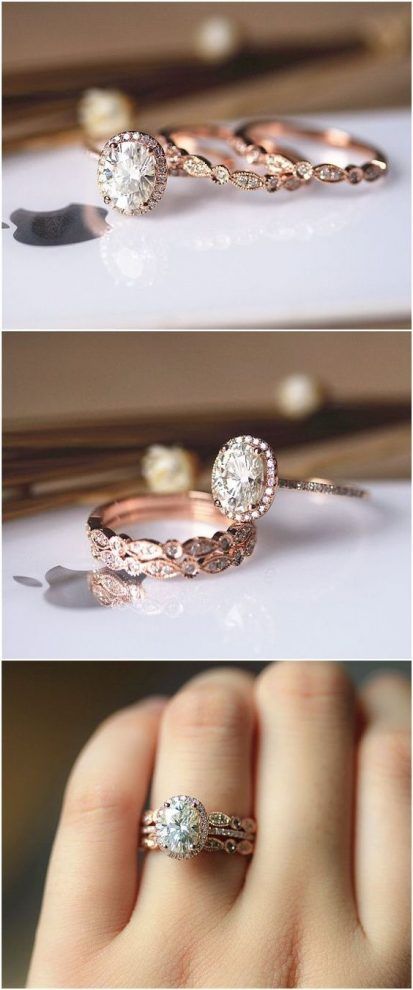 This rose gold ring with the oval stone that comes as a three ring set, has a helluva lot saves! And we can see why! Rose gold is trending these days, and so are stacked rings. This ring has two studded bands with the ring with the big stone bang on in the middle. And that BTW, isn't even a diamond, it's a Moissanite!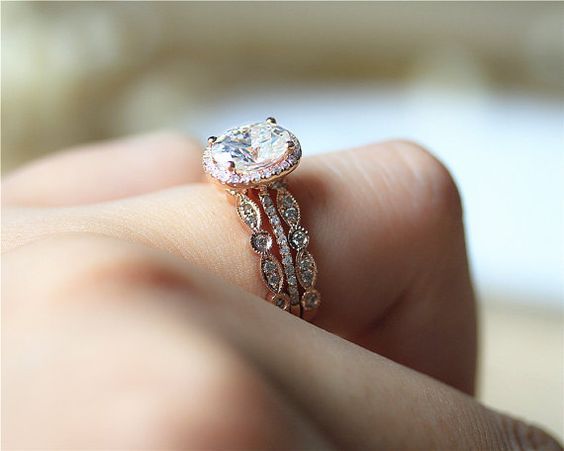 For the uninitiated, Moissanite looks like a diamond, but it isn't. Natural moissanite is incredibly rare, so most of it we see is lab-generated, made of silicon carbide. The durability, brilliance, and color of the diamonds and moissanites are quite distinct.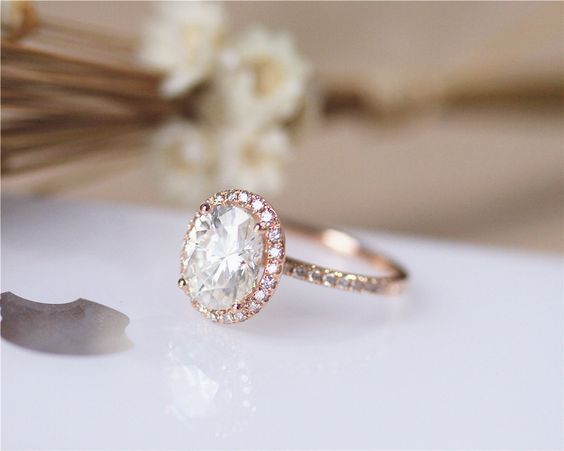 Super pretty, right?
All images via Pinterest