Short Hair Dont Care? Bridal Hairstyles For Short to Mid Length Hair !
BY Latha Sunadh | 15 Aug, 2016 | 2258 views | 3 min read
All those bridal hair inspirations you are lusting after ? Turns out they are all for girls with long luscious tresses. But what about the brides with  fun short hair that might not meet our wedding look. Fret not, we found some amazing inspiration for short and mid-length hair that is gonna take your wedding pictures to another level. The awesome level!
1.Messy Side Bun (Tease the ends to add volume)
A great option for the D-Day the low side bun that can add volume to the bun. Add fun hair accessories or  with flowers or a side messy bun whatever pleases you and gels with your look. So when in doubt, just slide it to the side!
2. Mini Side Braid
You definitely need variety of looks for your wedding functions. This braided half-crown hairdo is perfect for functions like the mehendi or cocktail. It adds romantic touch to the look and looks spectacular with a gown as well as Indian traditional wear. Add some chunky statement earrings and rock this hairstyle at one of your functions. Just a small braid on one side!
3. Wide Bun
Take the glam factor of your traditional look a notch up with a back bun that is truly made for short hair. Come to think of it, it's not even a bun - you can add flowers to it and either leave the hair down or roll it at like a casual bun at the ends. Casual and chic, this hairstyle will give you a dramatic look yet is fuss free. You can dance through the night away without the worry of your hairstyle falling apart. I'm sure you know what I mean!
4. Side Sweep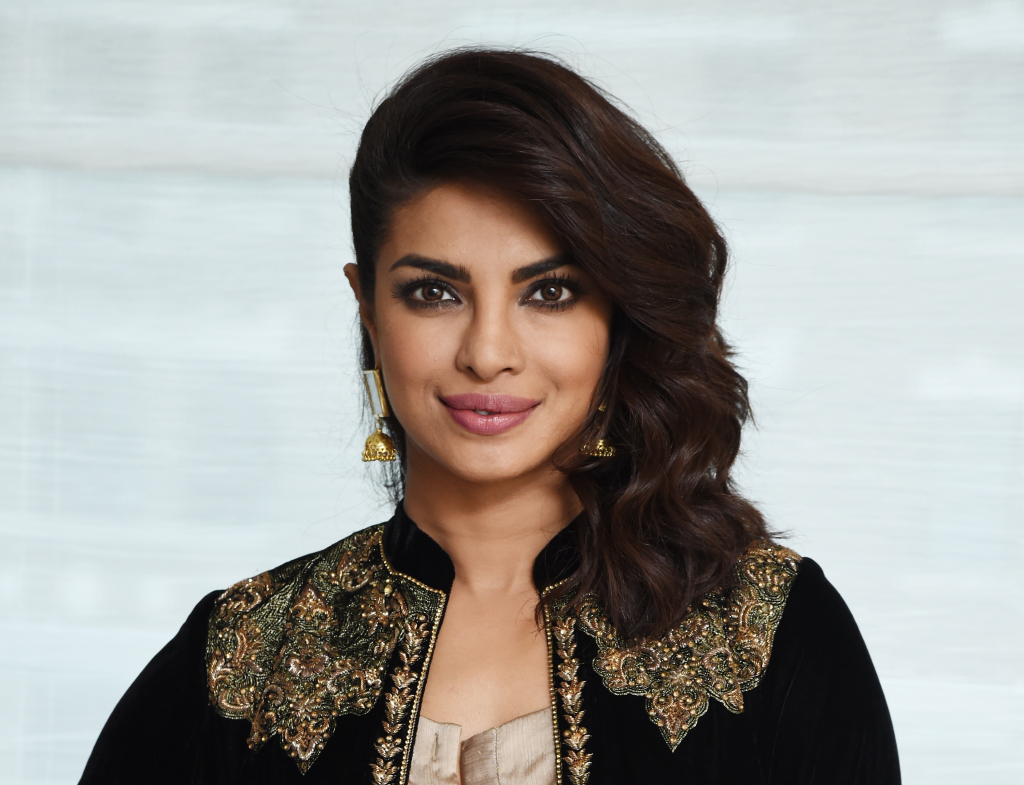 We love how amazingly well Priyanka Chopra seems to carry off this style - just a nice side sweep and add a few curls to maintain that look. Whether it's the wedding or a Sangeet, this one is sure to rock your day.
5. Natural Curls
Picture Courtesy: Pranay & Kirti's Wedding 
A neat hairclip + curls on either side is another classic way to go about things - we love how sweetly this bride has worn it. A nice chic curl cannot hurt, it gives the look a romantic angle!
6. Curl Mid Bun
Picture Courtesy: Happy Frames Photography
Lots and lots of curls and a bun that's midway between a bun and a braid - infact, one big curly wavy mess and we are loving it!
7. Beachy Waves
A nice neat wavy look + add a cute accessory and bam, you're the new star in town!!
Additionally....
If all else fails, the chic-est and sweetest way to wear your hair is in a bun and covering it up with flowers you love! How simple is that!