Sister Of The Bride Style: Meet Sanya!
BY Garvita | 26 Aug, 2020 | 7966 views | 4 min read
It is not every day that we pay attention to anyone other than the bride & groom while scrolling down thousands of wedding pictures! Until and unless we spot a look with truckloads of extravagance and inspiration, something so unique, that we cannot take our eyes off it.
Something similar happened while we were penning down our thoughts on Saloni's intimate home wedding with just 20 guests, and we happen to look at her only bridesmaid, Sanya's ethereal outfit that she wore for her sister's wedding. Styled so creatively that we knew we had to share it with you all.
So without further ado, scroll down and make notes of the details of her outfits, right away!
Look 1 - The Pre Wedding Revelries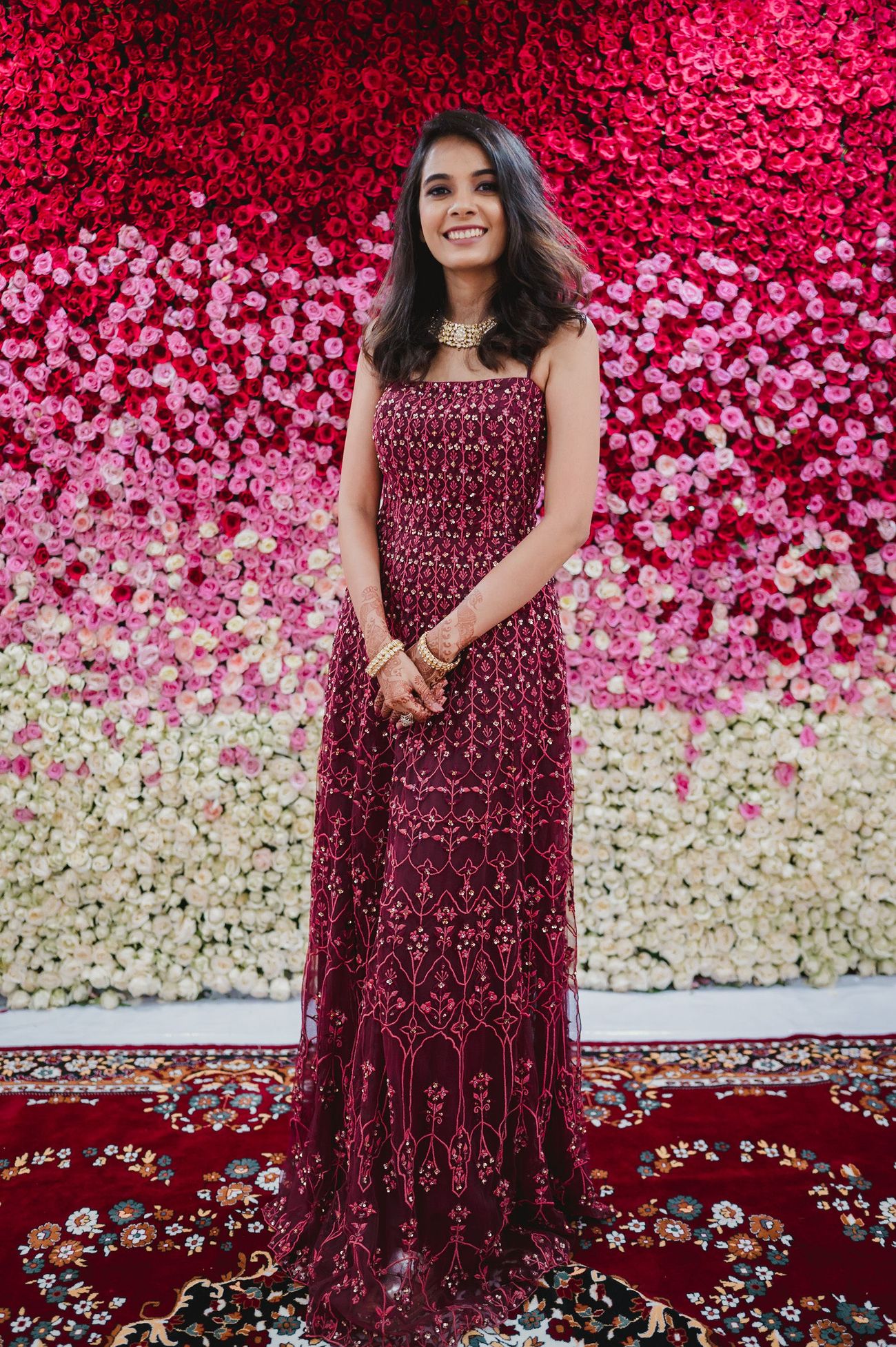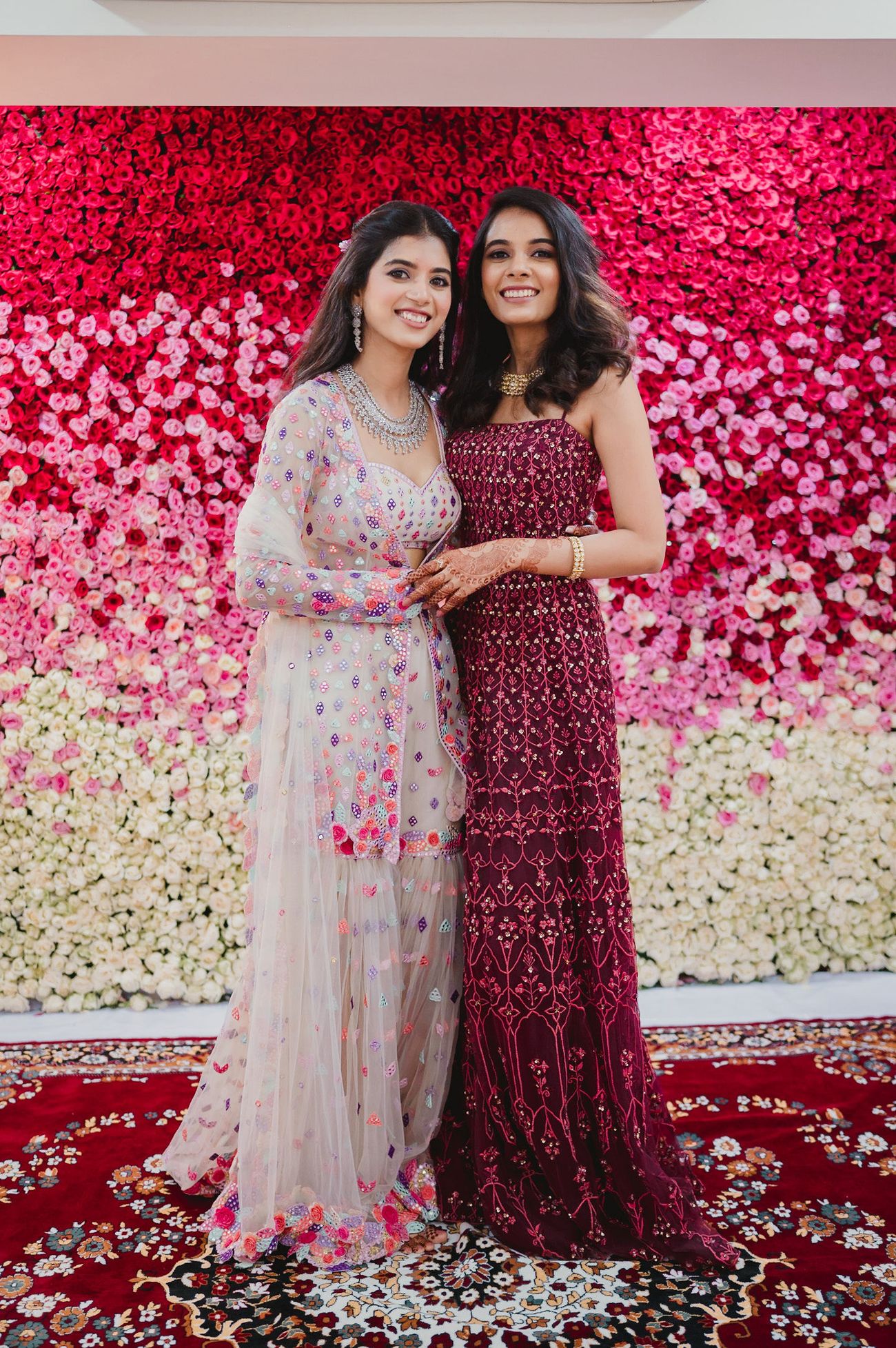 We were absolutely swooning over Sanya's Marsala hued gown that she donned for her sister's pre-wedding revelries! It looked every bit voguish and was a superb pick for an intimate event. 
Look 2 - The Wedding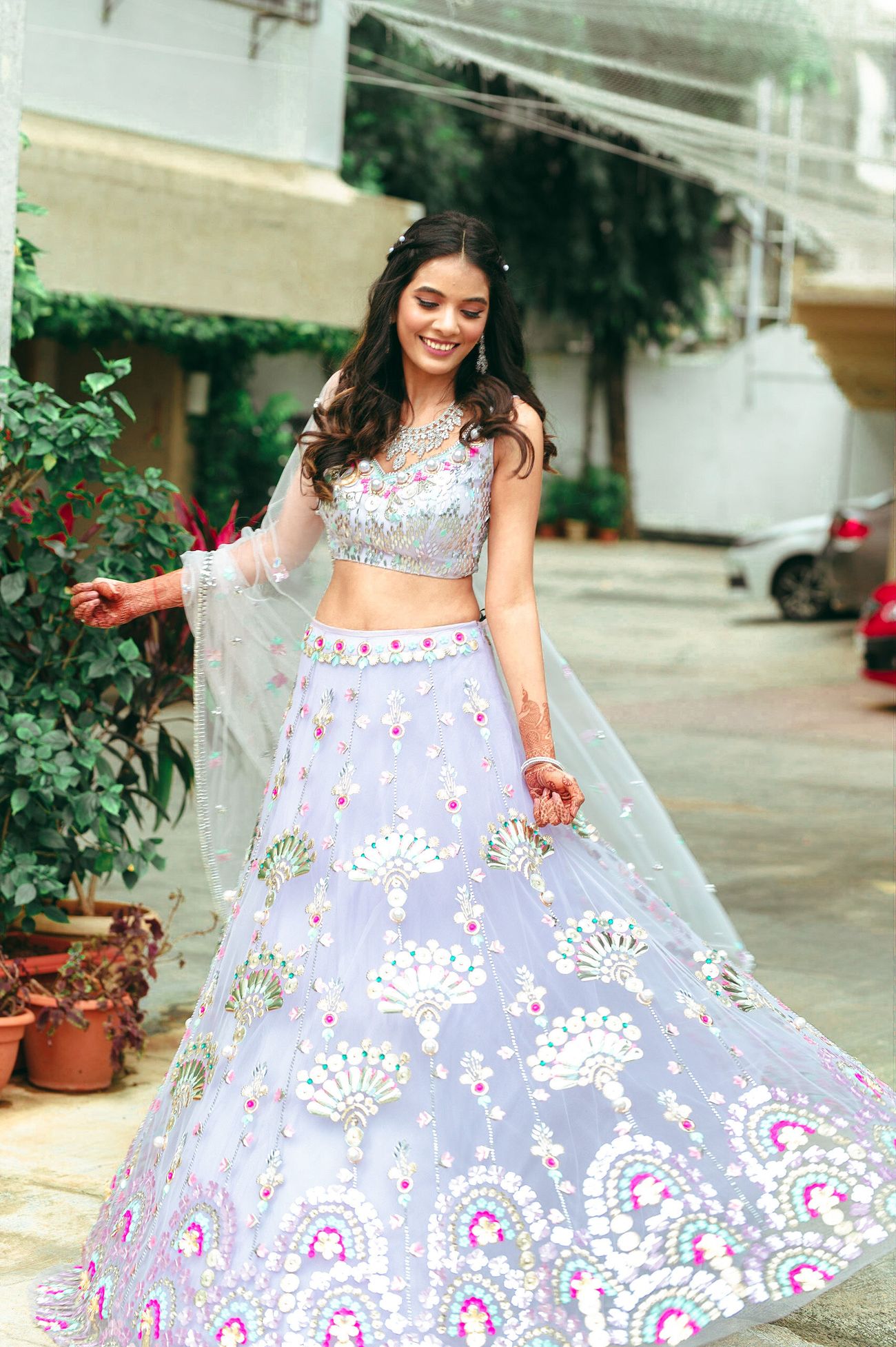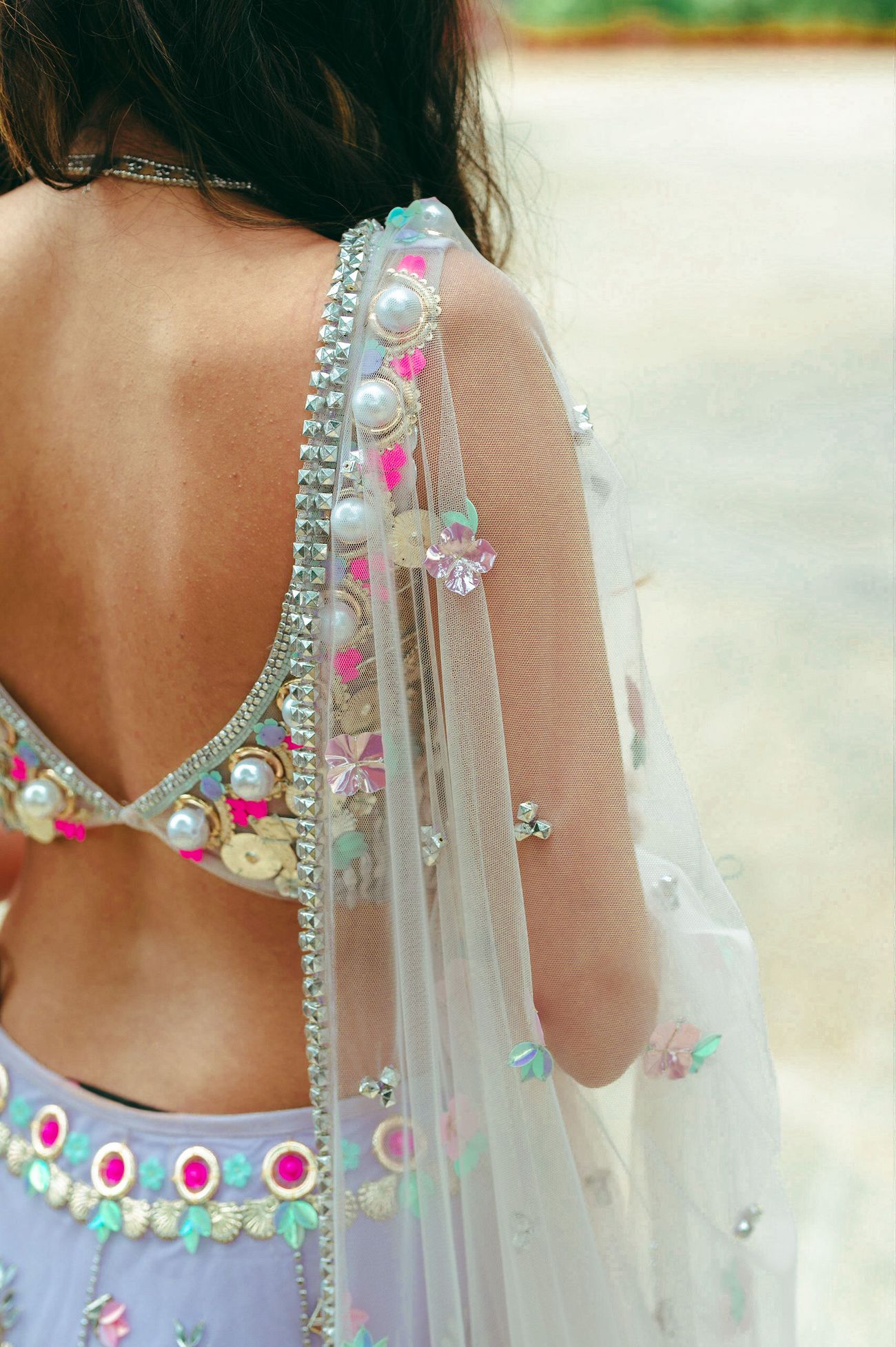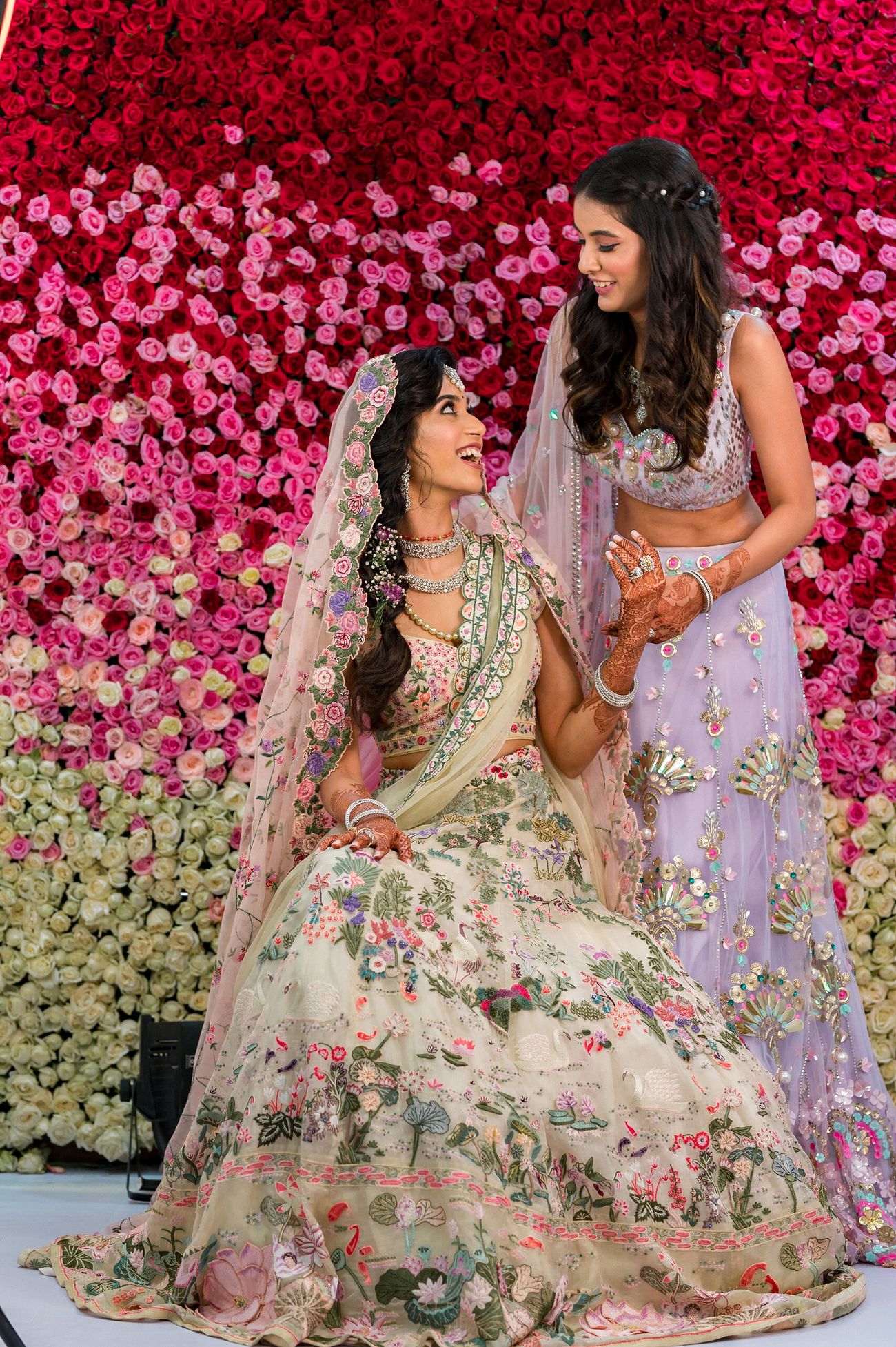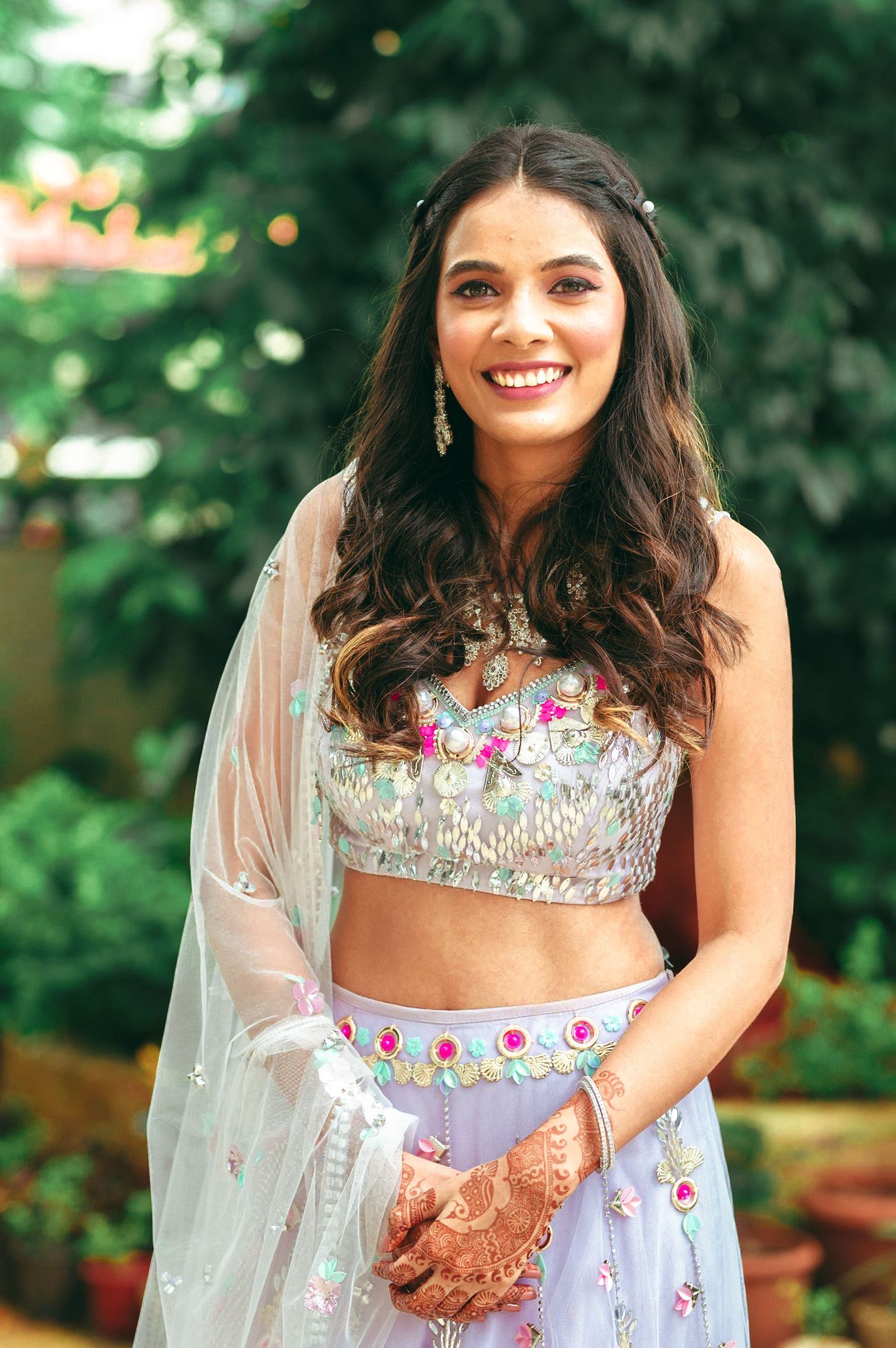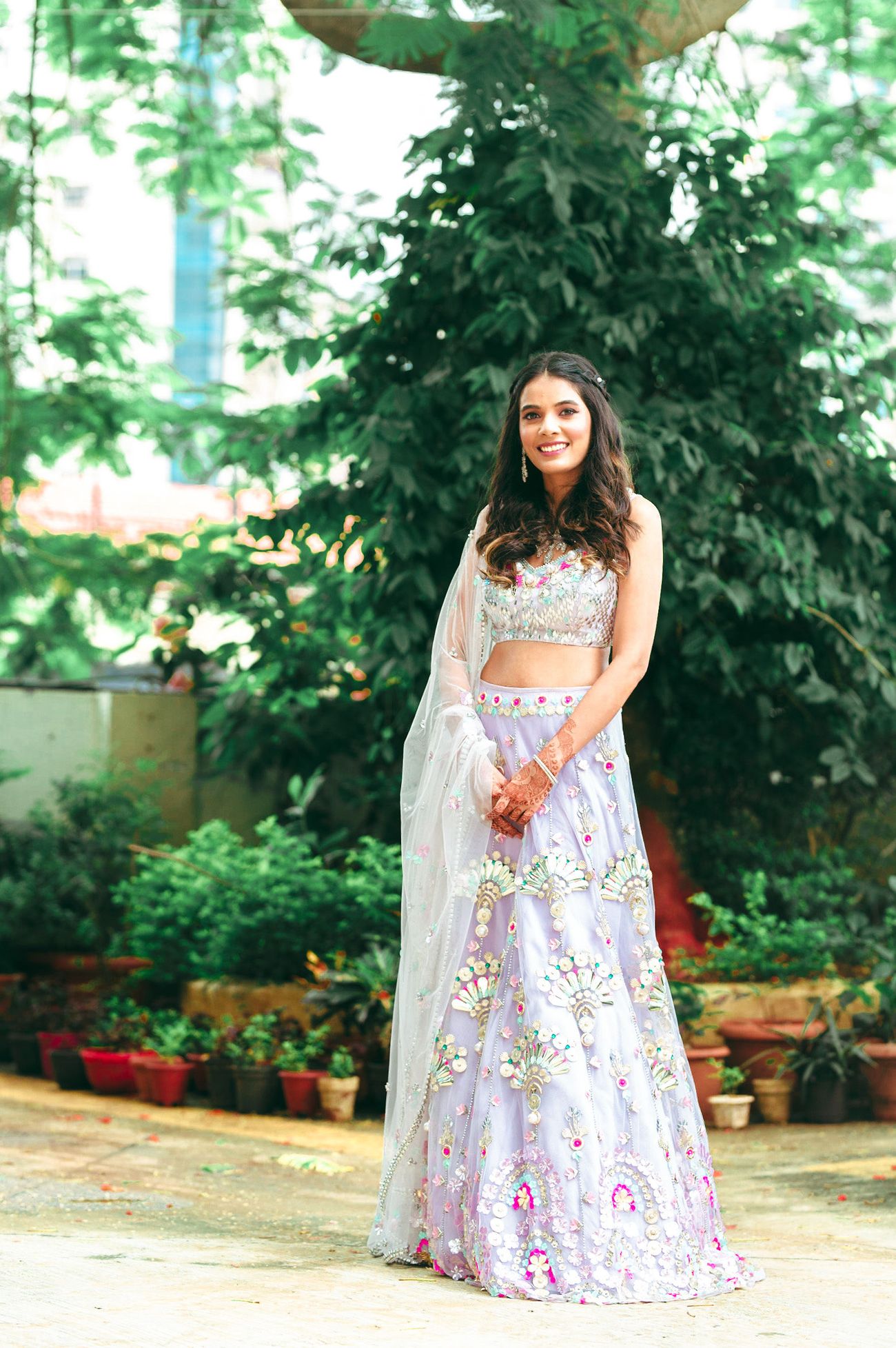 Images via Recall Pictures Photography
I chose this color because it seemed like the perfect fit for a small intimate home wedding. Bright colors always tend to do better in an outdoor setting & personally I'm a girl who prefers subtle pastel hues, so lilac was definitely my first choice!
Since this wasn't a typical traditional wedding, I was sure that I didn't want a traditional lehenga. I was on a hunt for something more unique, with a delicate feminine touch and this Papa Dont Preach★ 4.7 outfit was simply beautiful!
Being a diamond merchant's daughter, I knew I wanted to wear diamonds for the wedding. I paired my outfit with a beautiful intricate diamond necklace and earrings, designed by my dad. As for my hair and makeup, I loved Saniya Shahadpuri's work and just trusted her to do her magic. Delicate braids, with soft curls and pearl hair accessories, made this the perfect princess-like hair complimenting my outfit. As for the makeup we went with subtle shades of pink and purple ideal for this fairytale wedding!
A few tips for the bridesmaids
"BE YOU!"
Small intimate home weddings are the perfect way to express your own personal style rather than following the cliched traditional trends. Since these weddings are so unique, it's only fair you dress uniquely as well. While some may feel that small intimate weddings are taking away from their dream big fat Indian wedding, I would say look at the positive side and dress even bolder and brighter to make sure you give this wedding equal importance since it is, after all, an extremely monumental event for your sister/friend.
When my sister got engaged, I was extremely excited to play dress up and shine at her wedding (because I mean, the sister of the bride always shines the brightest after the bride), but when we decided to make this an only 20 people wedding I was sure I didn't give up on that aspiration of mine and dressed the same way I would at her big wedding. More importantly, I wanted my sister to feel the same way she would've at her big wedding - the same decor, the same outfits, the same bridal teams - in fact, my family and I went above and beyond ourselves by hosting a bachelorette and virtual sangeet, to make sure no stones were left unturned.
A small intimate wedding is not a compromise, it is equally important and even more beautiful. The whole idea of marriage is such a life-changing event in one's life is sidelined but all the hoo-ha and partying in the big fat Indian wedding scenario. Small intimate weddings, give you a chance to actually listen to and understand the beauty and importance of all the wedding rituals while being extremely close to your family. And with tech playing such an important role in today's world, you can make sure that all your loved ones get to attend your event at the click of a button as well!
Stunning, right? We're sure you loved as much as we did.