Sister Of The Bride Style: Meet Simrit!
BY Sakshi | 20 Sep, 2018 | 8554 views | 4 min read
We love a stylish sister of the bride, especially when she rocks some amazing looks throughout the wedding! Plus, special credit to this one, as she coordinated everything sitting abroad! Simrit was a pretty sister of the bride, who floored us with her looks in the wedding functions, each unique from the other! So over to her now as she takes us through all of them, and tells us how she accessorised it too!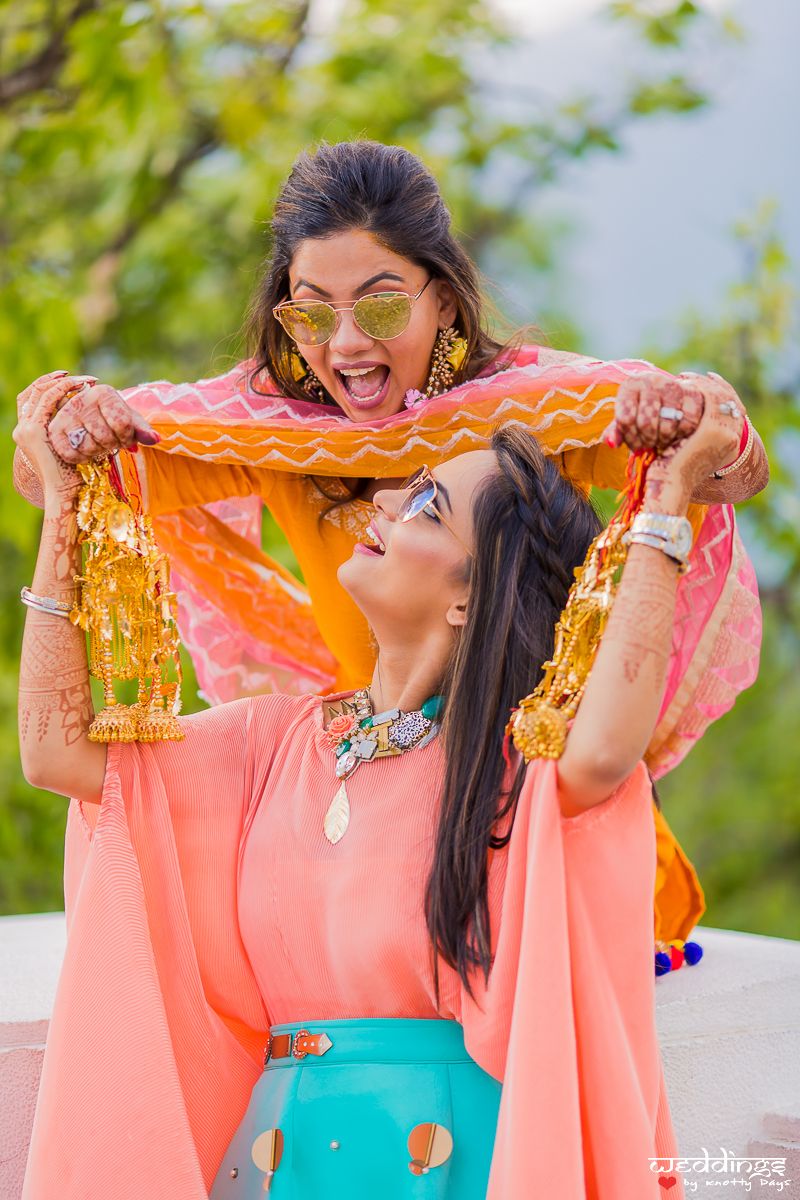 Meet Simrit
"As a bridesmaid my duties began the very day the question was popped, though the main job was to be there for the bride through it all— helping her plan and execute the wedding of her dreams!! With so much to do, it was easy to forget about myself! Considering myself as the only blessing in disguise for my sister, I knew I will be following her everywhere more often than not, at the wedding or even days before it, so I wanted to make sure I finalize my outfits well in advance. Everything becomes more difficult when you are sitting abroad, selecting outfits online can be really tricky, so trust me, this pressure is for REAL!!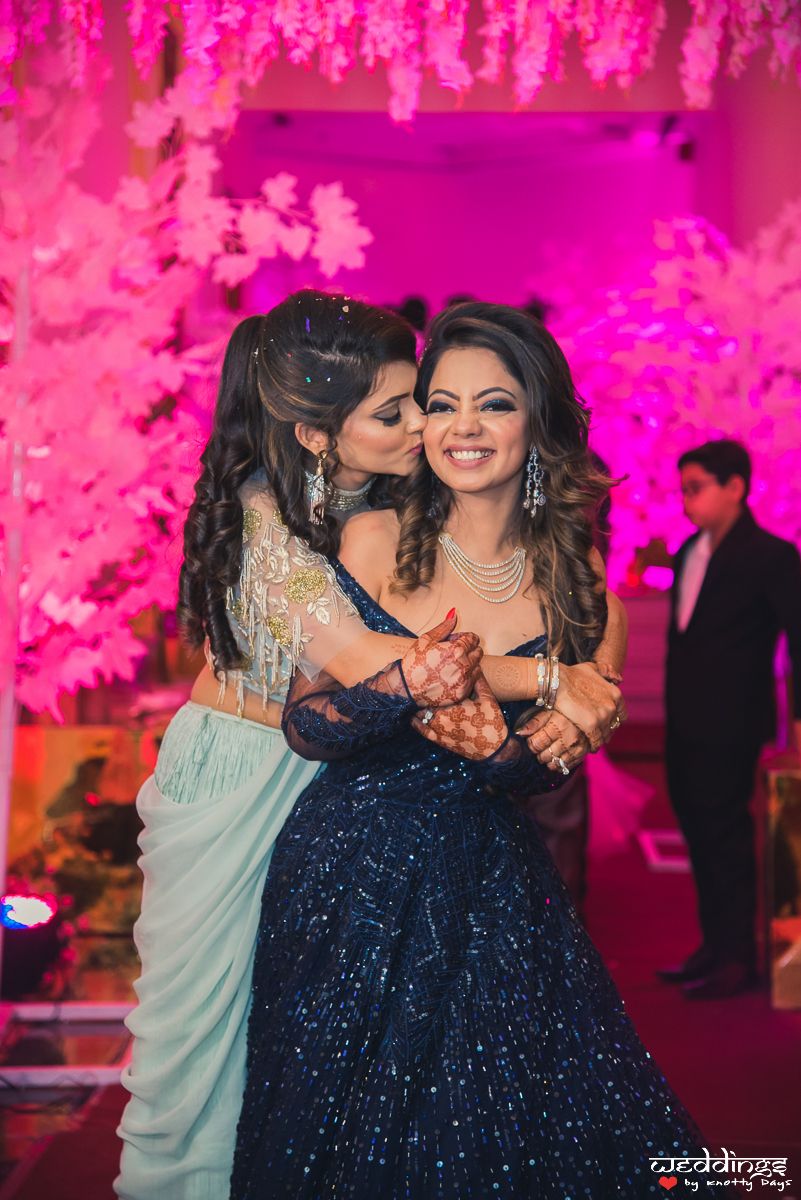 "Thanks to my shining armour, my lovely designer Seema M, who not only incorporated my vision into the designs but gave my imagination a whole new makeover!! I was always sceptical about sharing or disclosing her to the world, but I guess she deserves it and many more!! So here we go!! Fashion is more about about dressing according to what's fashionable, but style is more about being yourself!! My style though, is a far cry from ornate outfits as I adore minimalistic, fuss-free, elegant and right on-point for the 'less is more' look!! I knew what and how I wanted, but Seema always prepared me to surprise myself when drawn to something that I didn't quite imagine myself in. It's actually a lovely enlightening feeling to see that magic coming into the picture."
Look 1: The Mehendi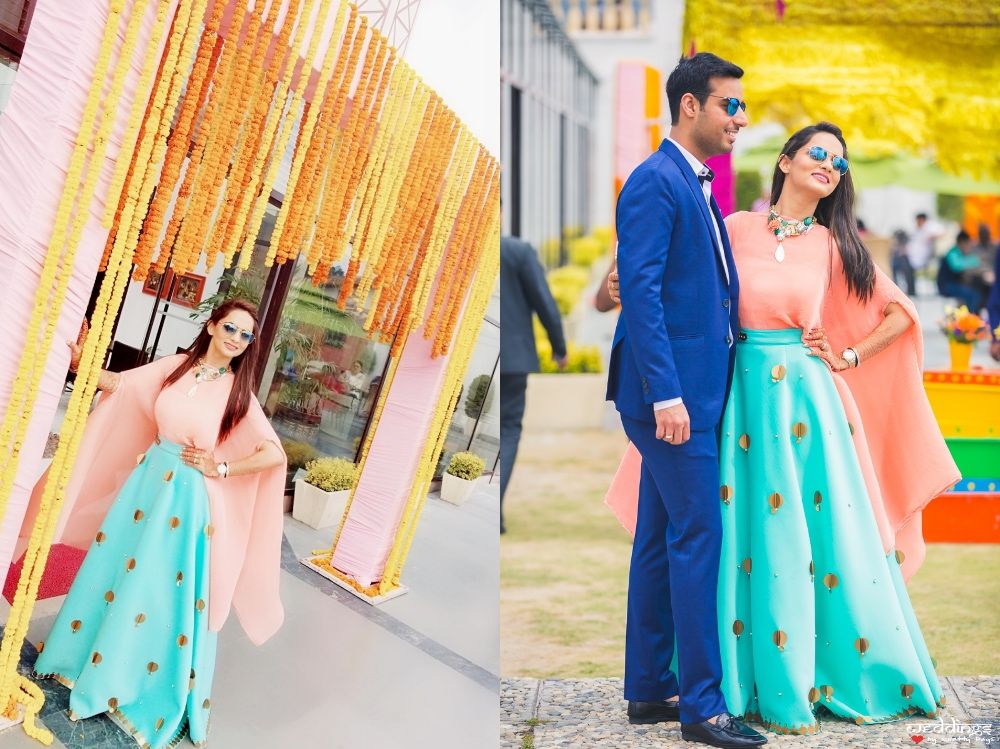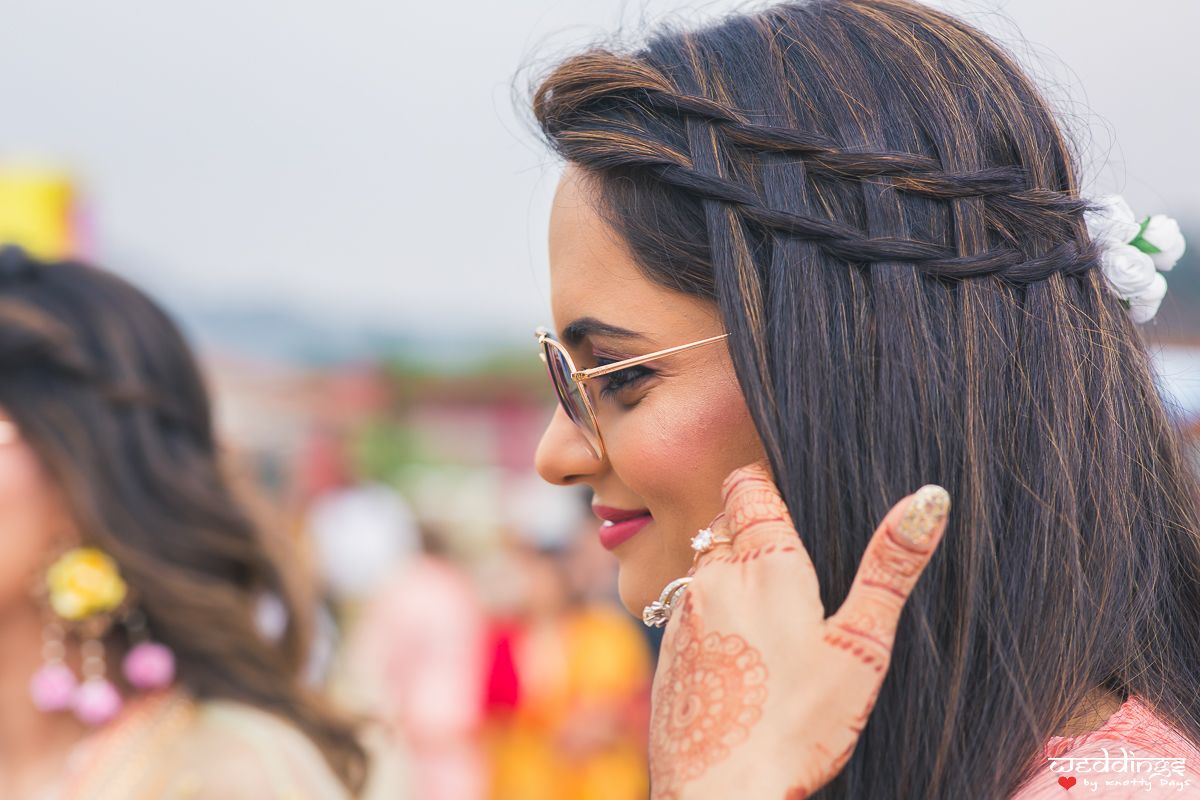 "With the majestic roof top setting amidst the hills for the mehendi function, I wanted something easy yet dramatic with elegance oozing out to give the perfect look. The skirt is made out of Scuba fabric and cape is in silkened crush. There was a great deal of personalization involved in this outfit the beautiful neckpiece is craved out of Swarovski crystals and semi-precious stones, lovingly handmade by Seema M to complement the peppy boat neck cape!
Look 2: The Engagement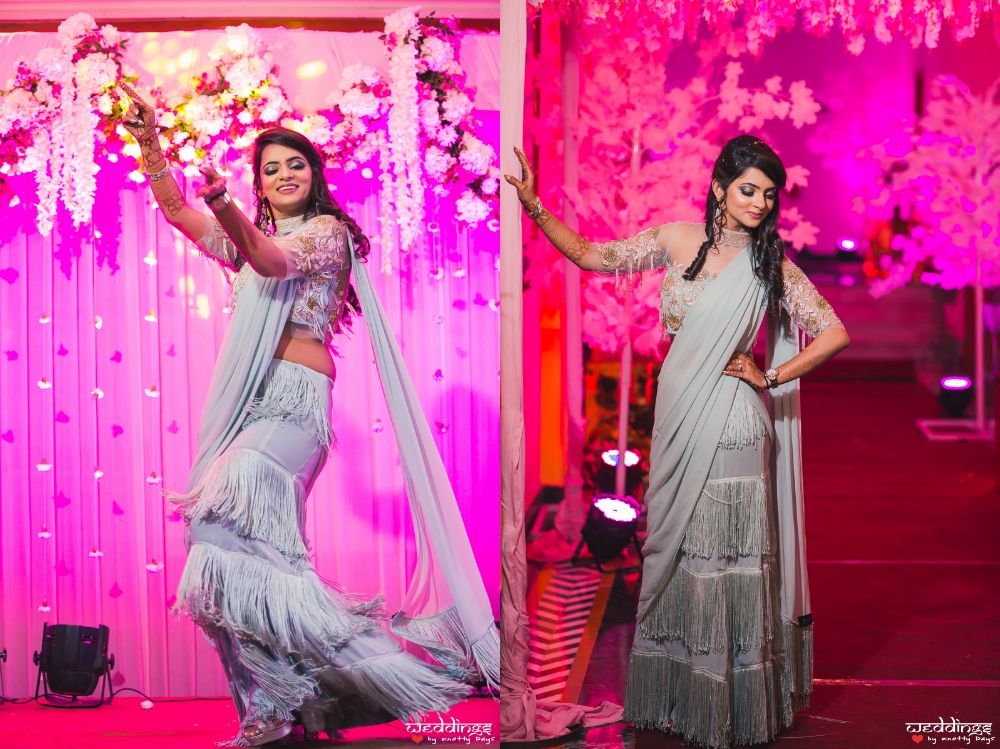 "I somehow have my mind shifted from crazy puff ball gowns to something more refined, sleek and modern. I wanted a neutral tone base teamed up with sheer classy blouse with little beads hanging along the edge of the bodice to sequin motifs, I loved how every little detail spelled exquisite elegance! The magnificent ruffled skirt that appeared like waves caught in motion complimented the embroidery more than I could have imagined. I wore my hair in simple curls tied at the back and kept the focus entirely on the standout creation Seema M. has created. I gave most accessories a miss when I wore this lustrous ensemble except for these lovely tassle earrings from Morgan Roddick Design."
Look 3: Wedding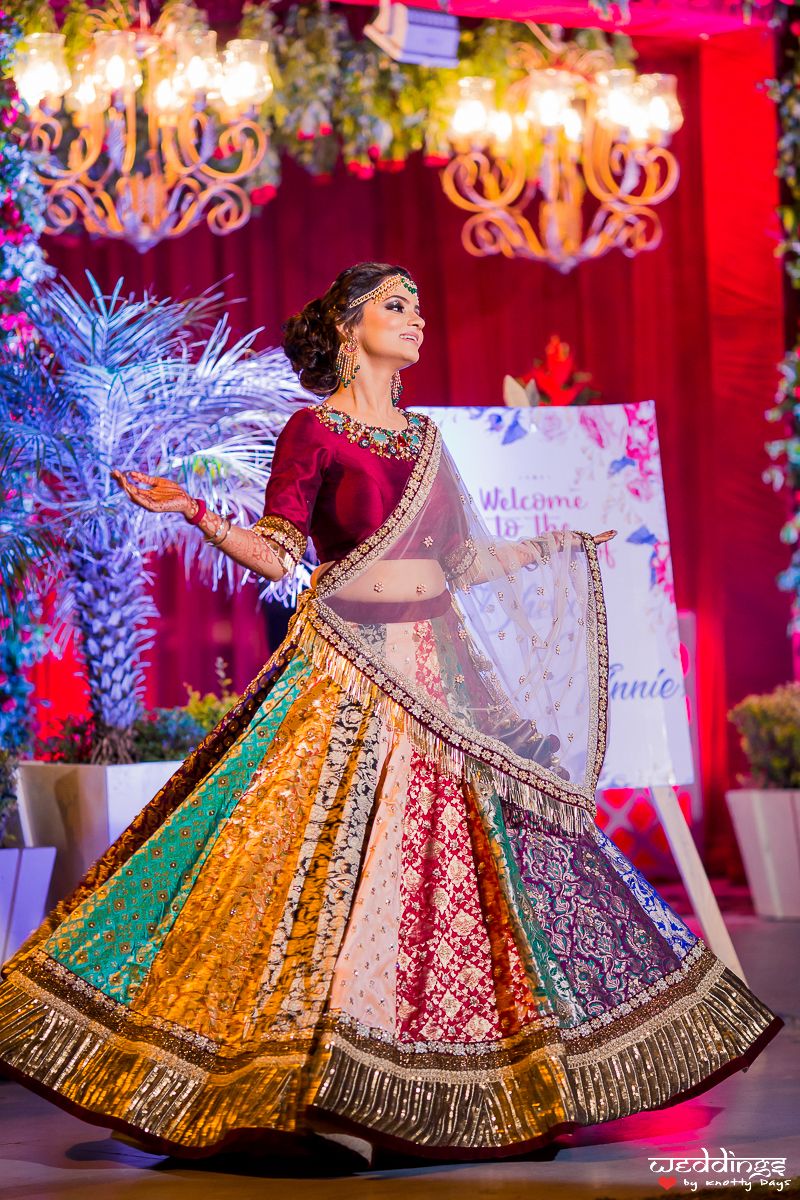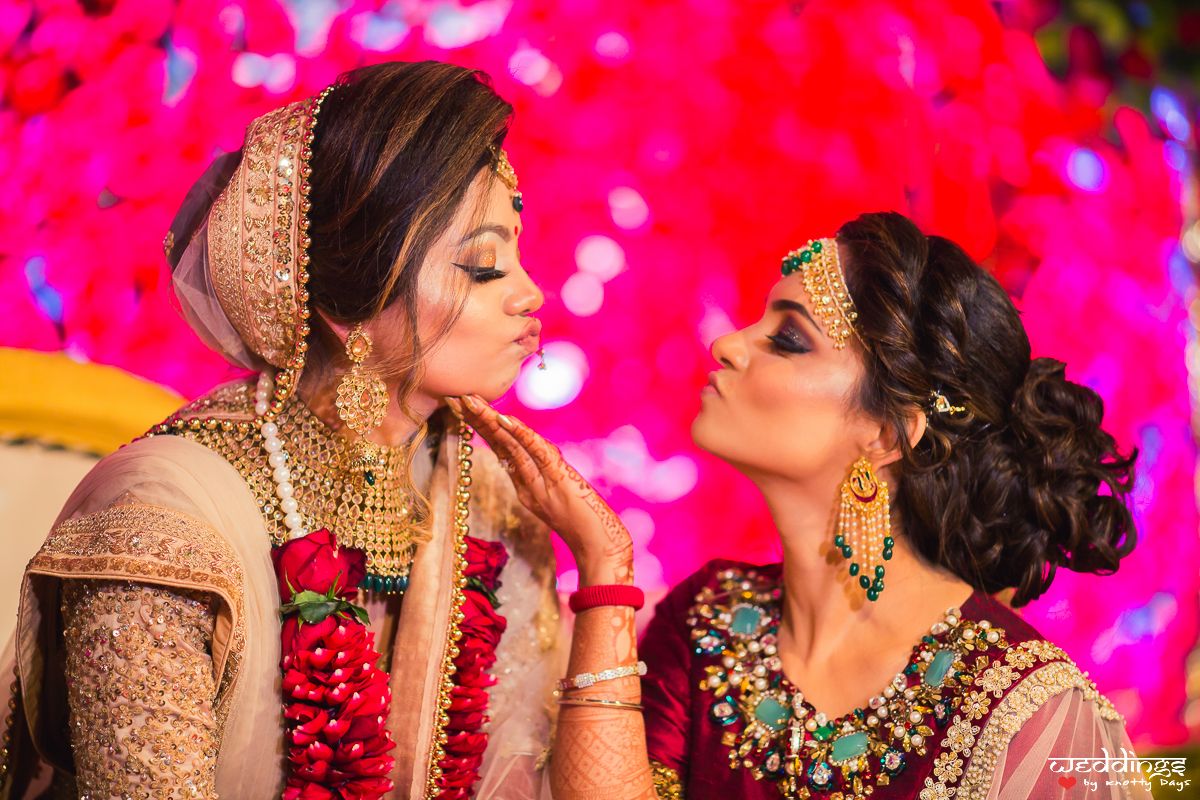 "With Banarasi weaves ruling fashion industry, I had that ruling my mind too! But I wanted multiple weaves, Kalis, colours all rolled into one!! One of the Sabyasachi designs was the inspiration behind the design but we added lot our own elements into the lehenga that had ample flare with a large number of kalis in it. Seema used Kimkhwab material added all the vibrancy I was looking for. The blouse was kept simple with a statement neckline bejewelled with swarovski and pearls. I wanted a heavy mathapatti with hanging style earrings, and GJ International Jewelry did a fabulous job in making a customised one for me in that complimented my outfit in every possible way."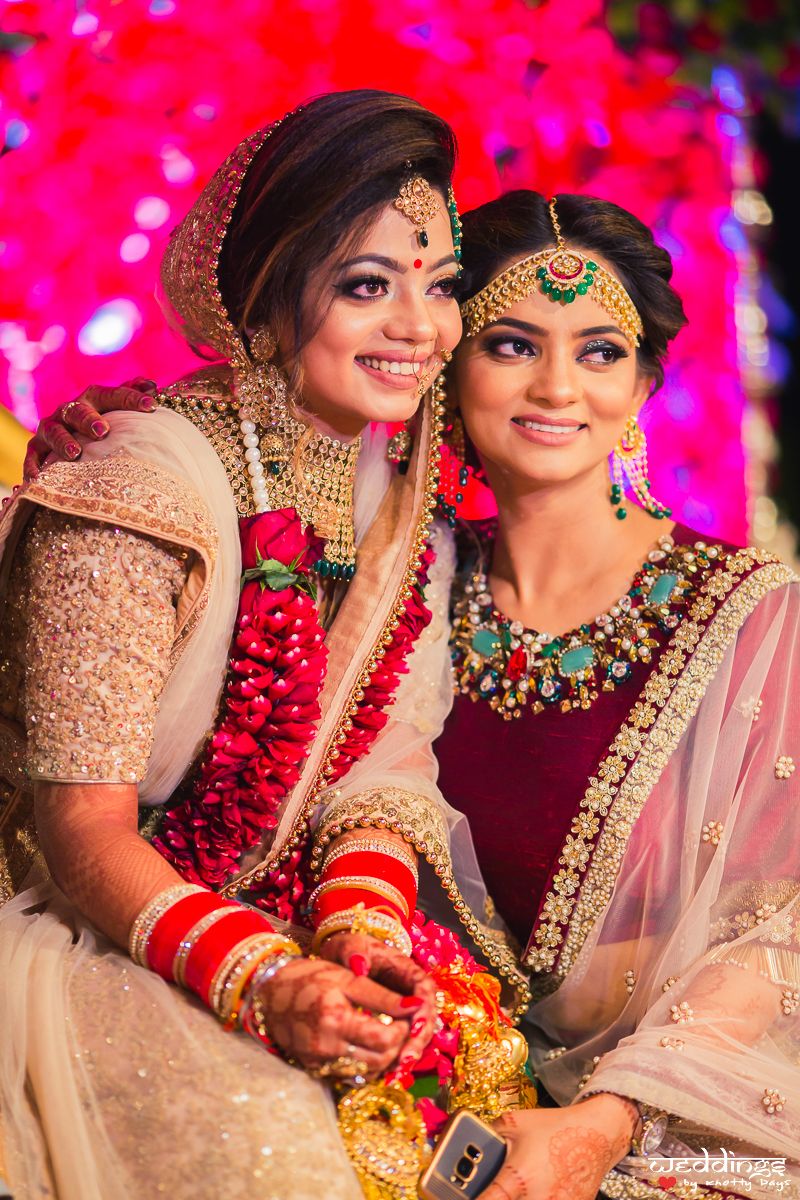 "Selecting outfits for that special occasion seems like a new language to decode sometimes where choices can be overwhelming for sure, just be true to that sense of style you have in yourself and listen to that culinary capability of coming up with something which is best for you!"
Bride's Sister: @simrittalwar
Vendors: Outfit Designer: Seema M Photography: Weddings by Knotty Days★ 4.8 MUA: Atul Chauhan★ 4.6  
If you're a sister of the bride who wants to look her best for every ceremony, do book the makeup services, well in advance to avoid disappointment!