South Indian Brides Who Wore Kanjeevarams in Unique & Offbeat Colors!
BY Garvita | 19 Mar, 2019 | 281963 views | 3 min read
We always love it when brides dare to go out of their comfort zone and select wedding outfits in unique colors. While we have seen many North Indian brides wearing lehengas in some amazing colours, we were left awestruck seeing our beautiful South Indian brides moving away from traditional hues! Don't believe us? Go check them out for yourself!! 
This one sparkled is silver!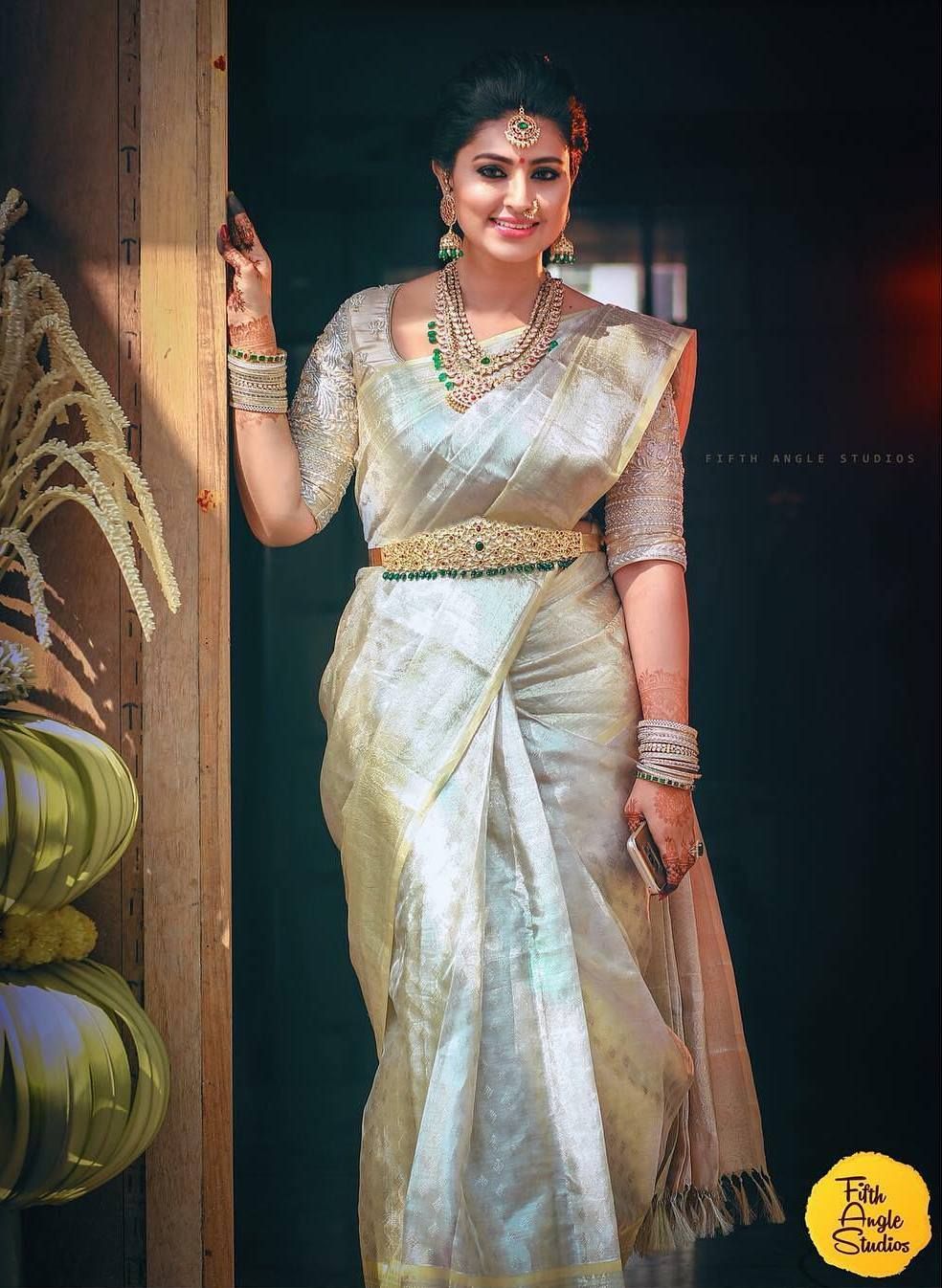 Image via Pinterest
Actress Sneha looked stunning a silver Kanjeevaram! Who thought this would look so good at a wedding?!
Absolutely loved the Onion Pink hue these brides sported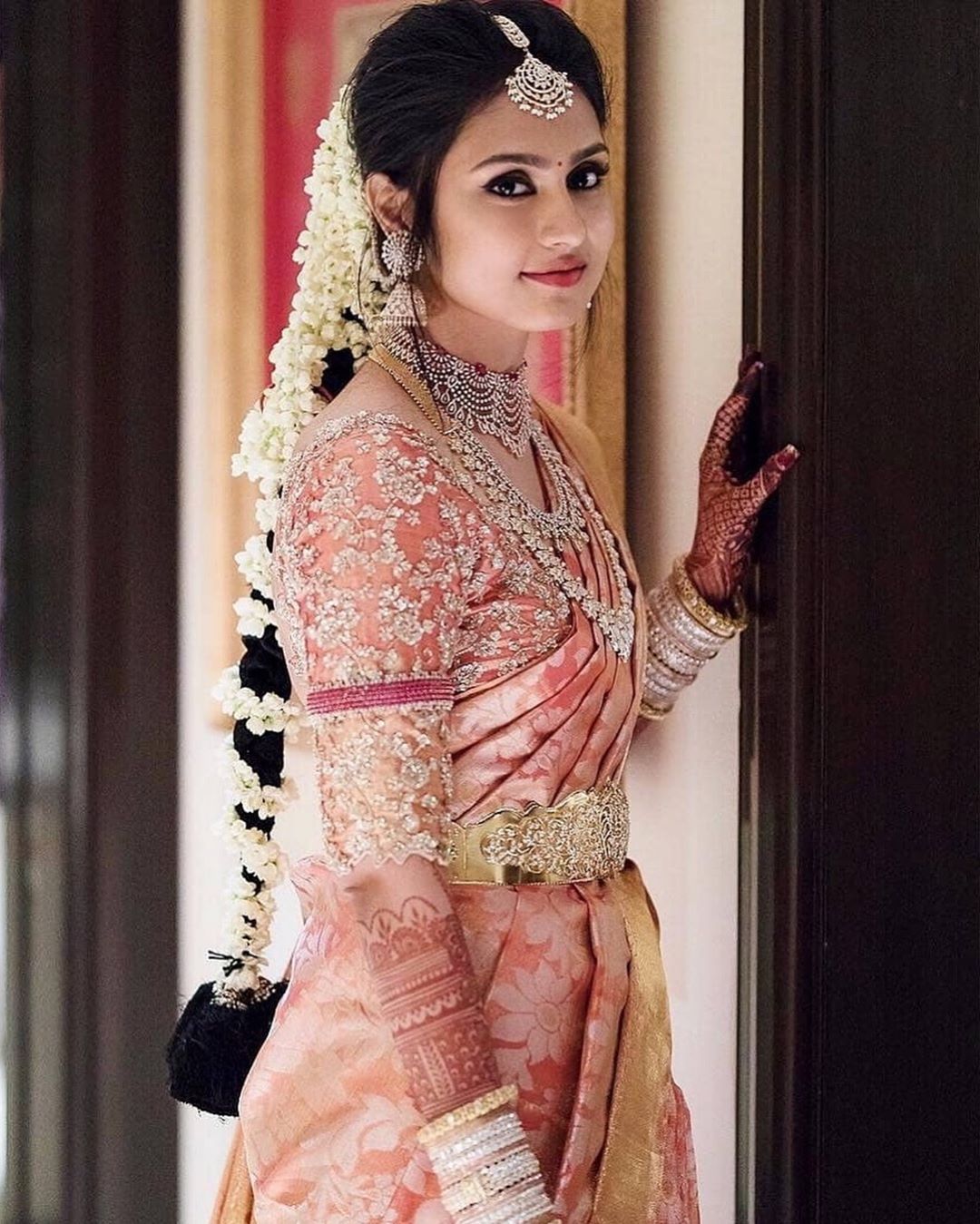 Image via @onefinedaypictures
This bride paired her Onion Pink saree with diamond jewellery and added an overdose of mogra gajra to her braid. This made her look fabulous, to say the least!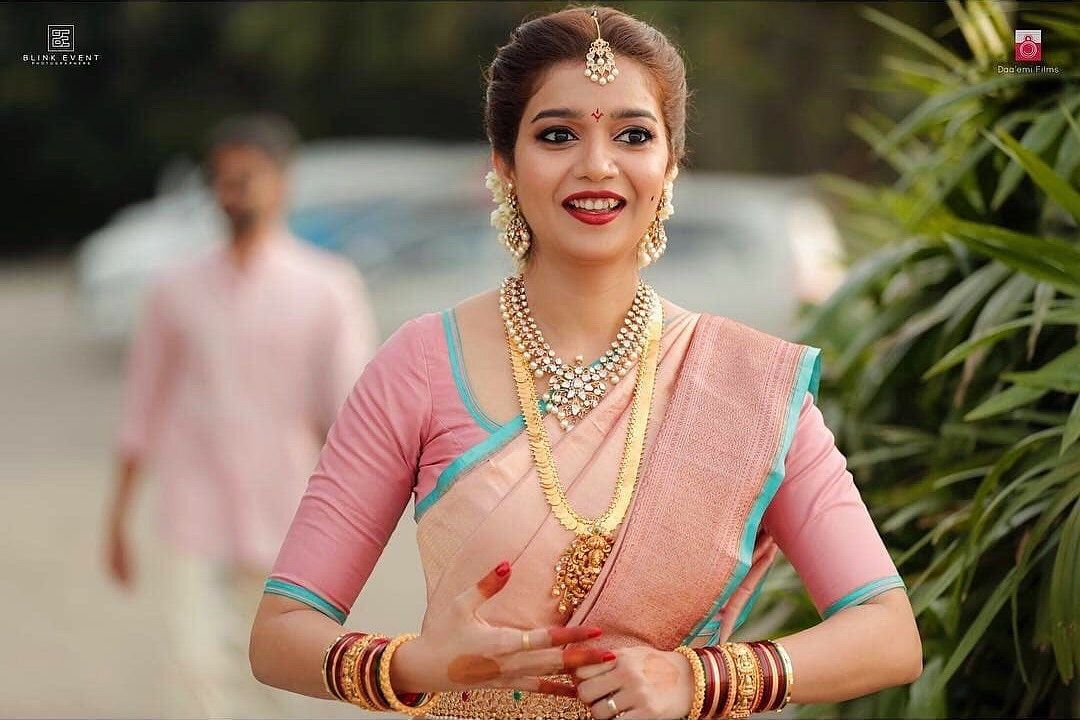 Image via @blinkeventphotographers
While actress Swathi kept it minimal with dainty jewellery and light makeup. Simplicity at its peak!
Parrot Green for the win! Isn't the contrast with Azure colored blouse amazing?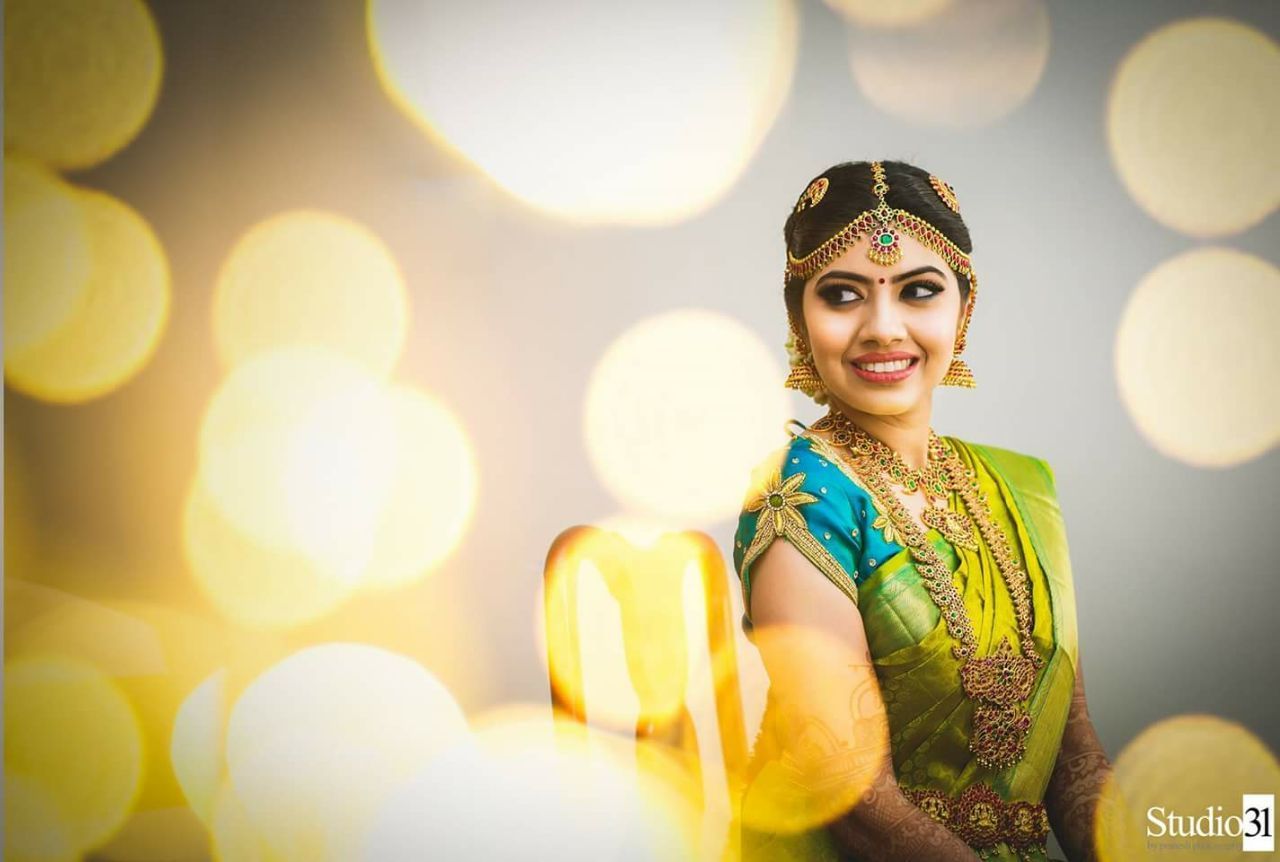 Image via Studio 31
A slightly bold color combination, but quite unconventional! Don't you agree?
The bride who pulled a Turquoise Kanjeevaram with grace!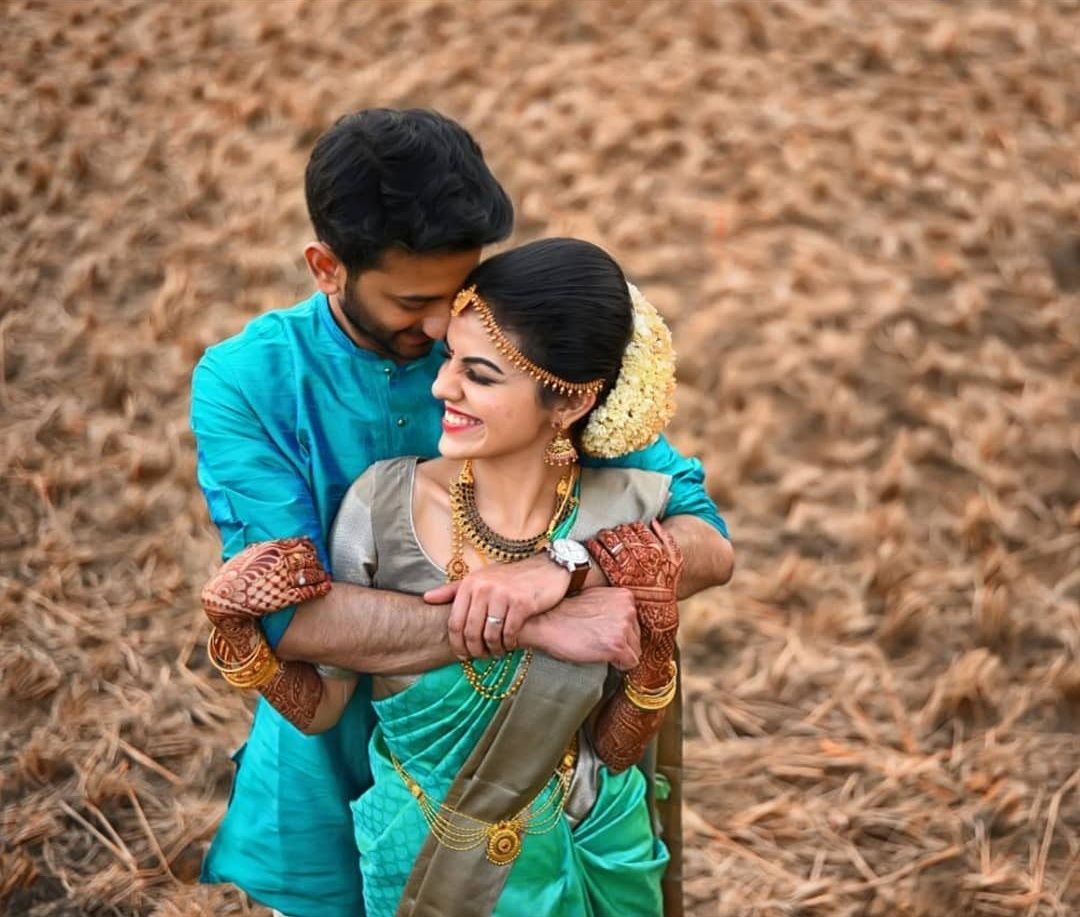 Image via @vaiskrishna
This one twinned with her husband-to-be, and looked so fresh and vivid in a Sea Green attire.
Or the one who easily nailed one in Blush Pink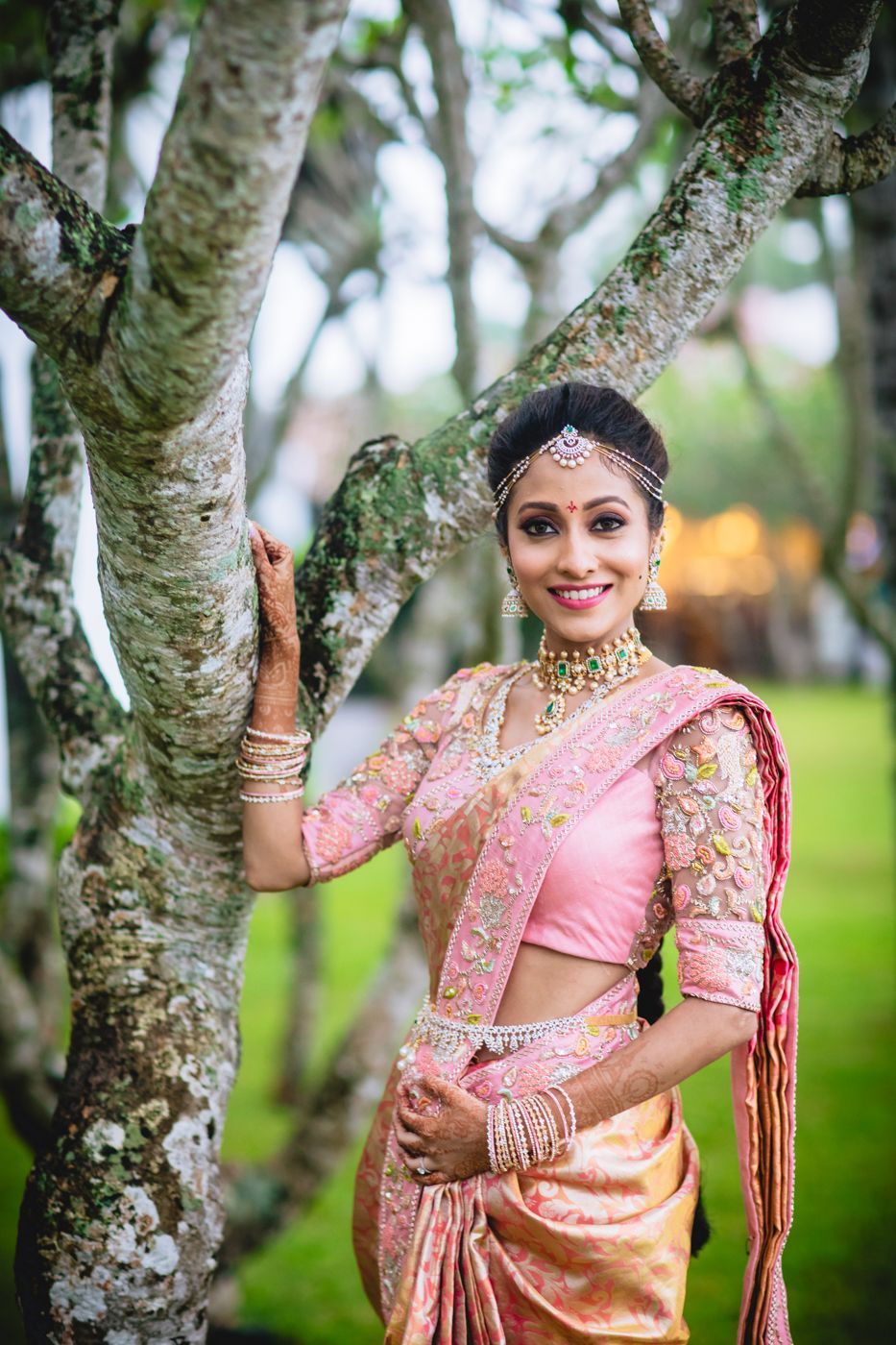 Image via LightBucket Productions
While we already saw too many North Indian brides sporting a Blush Pink lehenga on her special day. It was a fresh sight to our eyes to see a bride wearing a Kanjeevaram in this shade. Love lovee!!!
Loved how she spread a 'Royal Blue' magic in this attire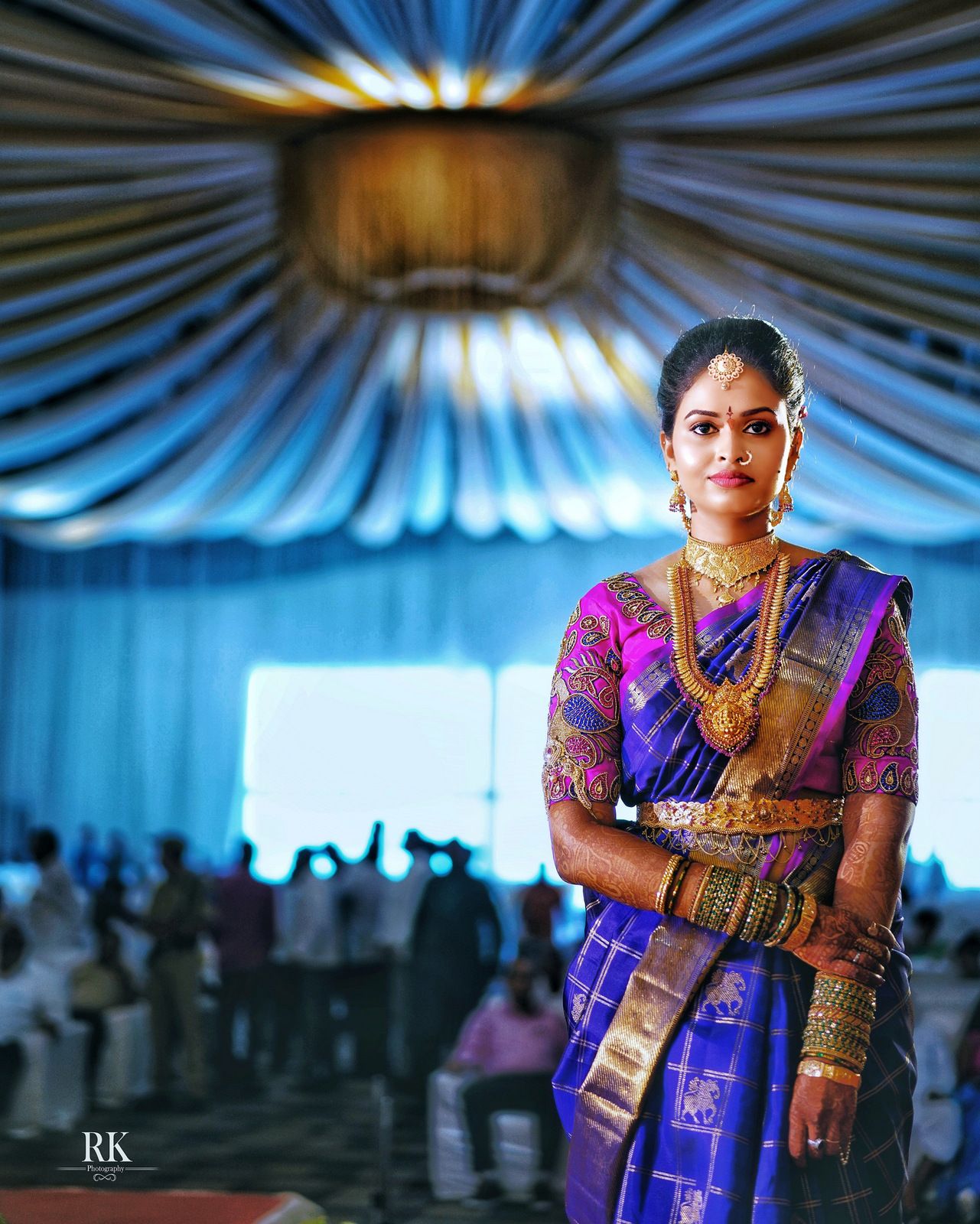 Image via RK Photography
We haven't really spotted many brides wearing Royal Blue on her wedding day. This was definitely very modern! 
Mint and Coral, both being offbeat colors, looked really classy on these brides.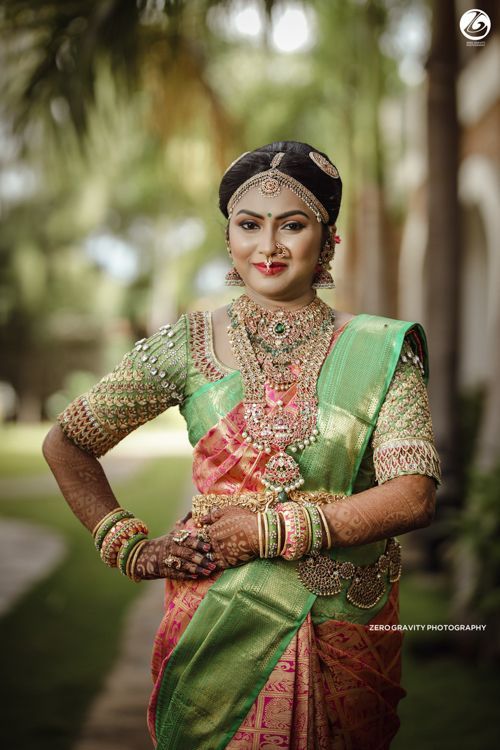 Image via Zero Gravity Photography
You must be living under the rock to not know that Coral is the Pantone Color of 2019! So, how can our millennial brides not give it a try on their wedding day. This bride got one with a mint border, and looked so pretty!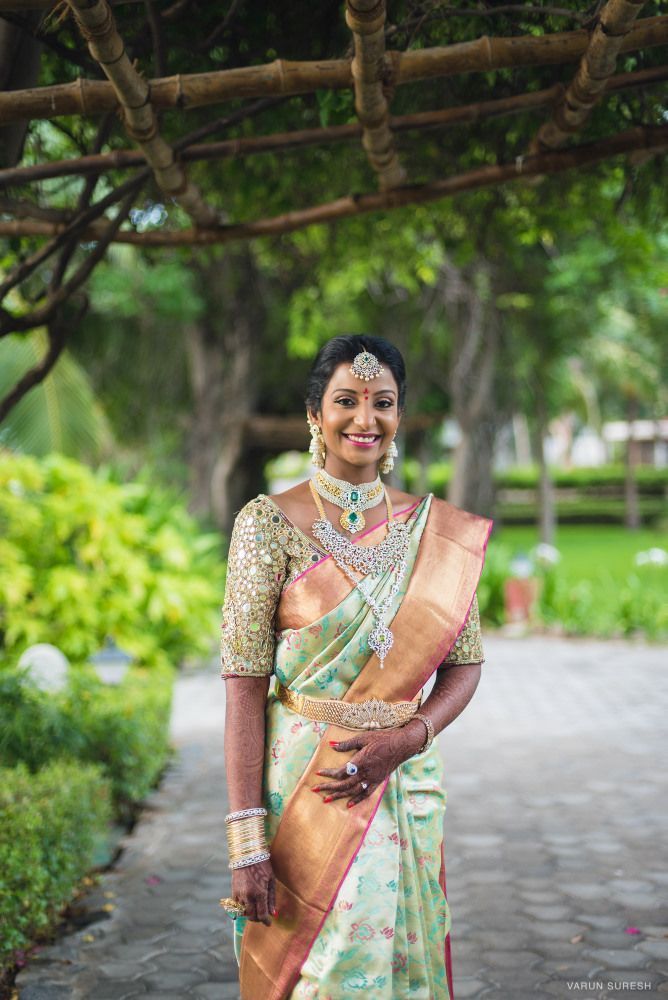 Image via Manish & Kalai (Chennai)
However, this bride opted for an other way round combination, by choosing a Mint saree with Coral border. An epitome of elegance, indeed! 
This Navy Blue Kanjeevaram saree, that's just gorgeous!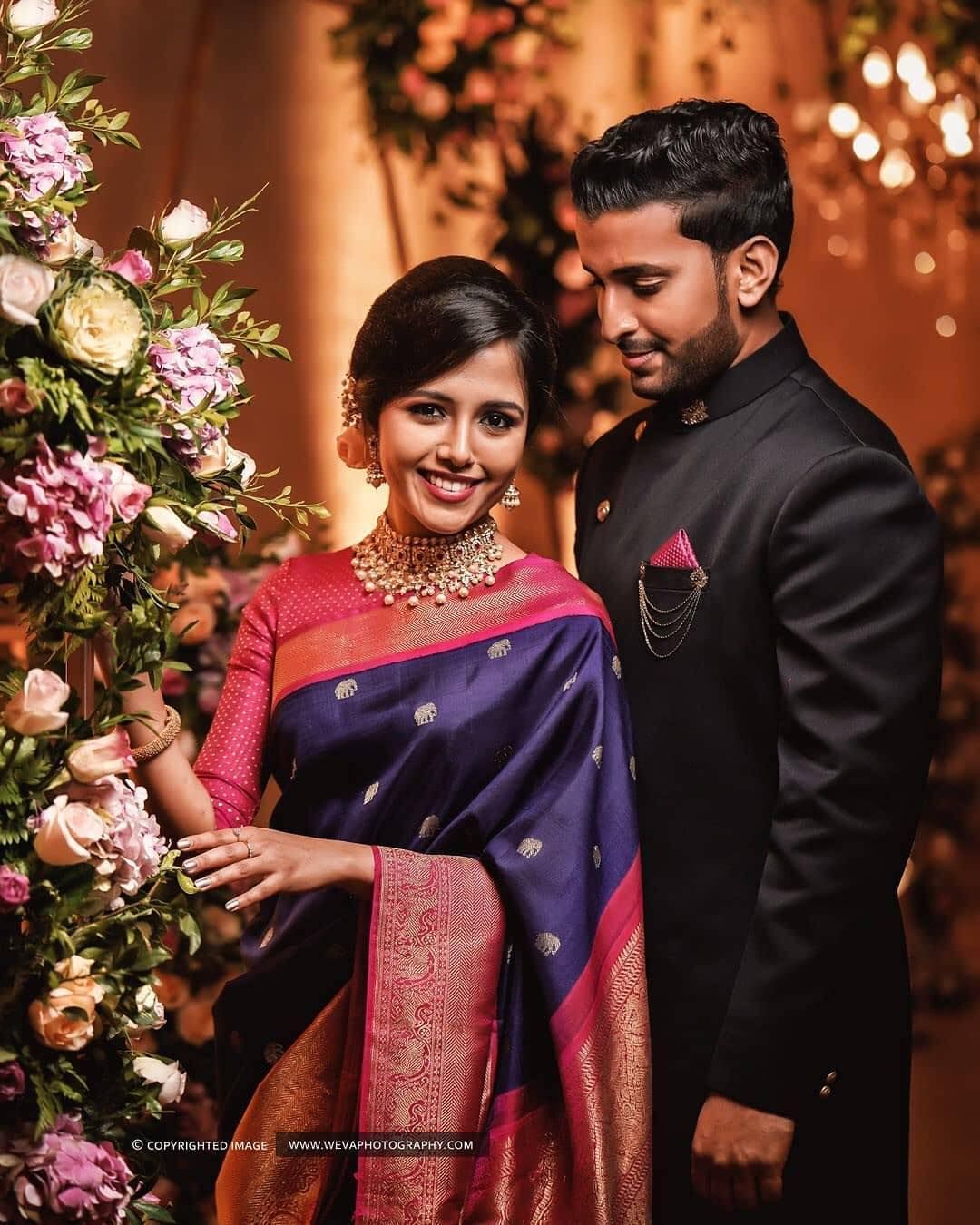 Image via @wevaphotography
No plans to look OTT? Go for a simple Kanjeevaram Saree in a dark colour.
This one looked ethereal in a Sea Green saree! Didn't she?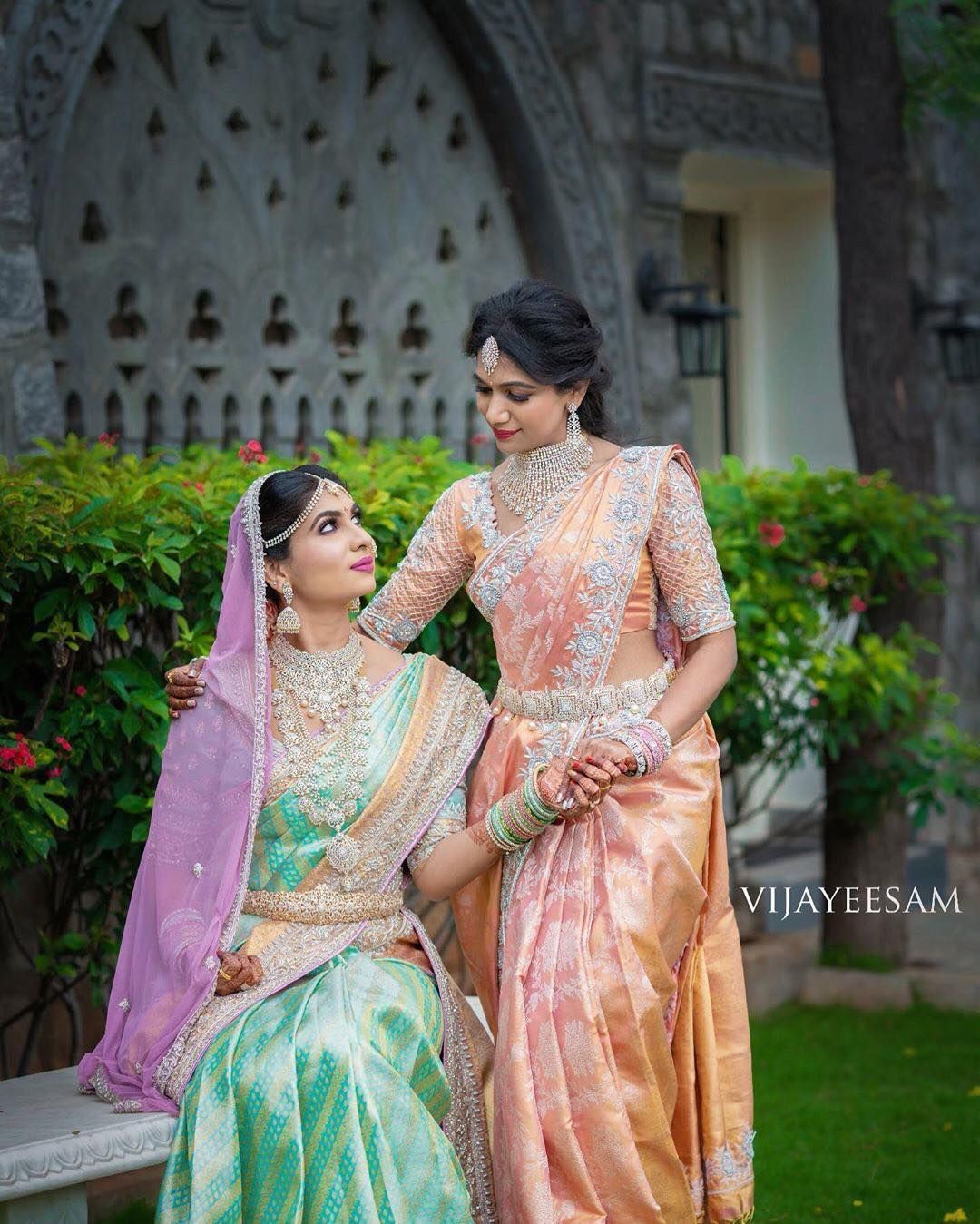 Image via @vijayeesamandco
This bride looked lovely is this hue - perfect for both day and night wedding!
This bride's Lavender Kanjeevaram beautifully stood out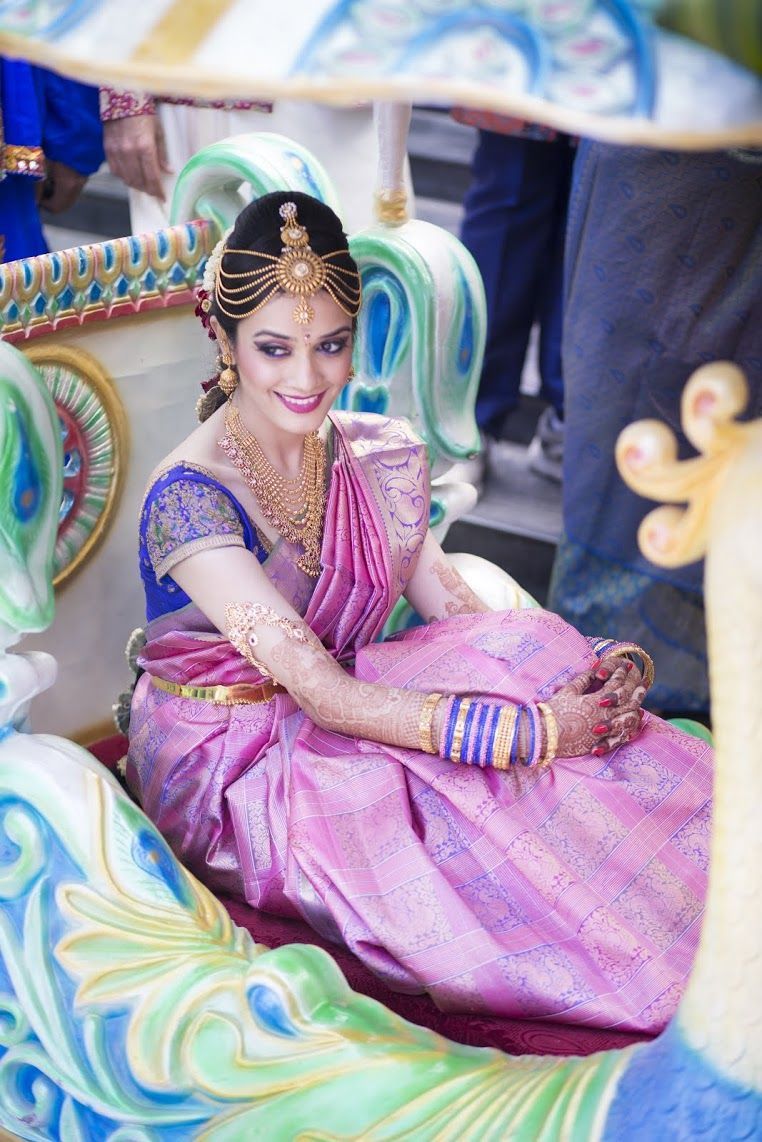 Image via Makeovers by Ramya
Omg! Totally in awe of this shade. This one literally melted our hearts! 
Soundarya Rajnikanth's Sky Blue one is definitely our personal favorite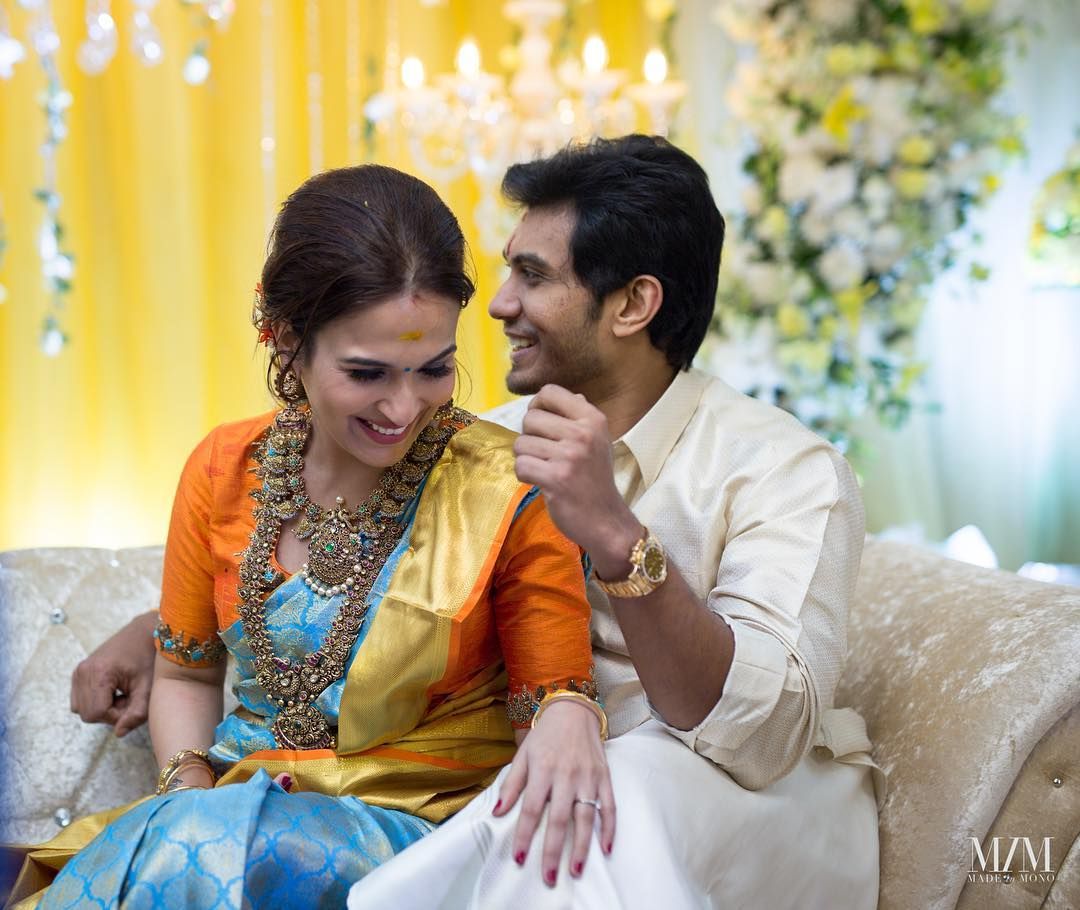 Image via @made.in.mono
Don't you think Soundarya Rajnikanth started a trend by wearing this offbeat shade at her wedding celebrations?!
We loved how these brides rocked a Kanjeevaram saree, with utmost perfection, on their big day. And that too by not picking a traditional red or a pink! If you're a bride-to-be, don't hesitate from experimenting with your wedding outfit. Think out-of-the-box!!! 
Kanjeevaram sarees look best when paired with temple jewellery. Head over to check out 20+ amazing temple jewellery designs that we spotted on WMG brides.