Sukhbir Is Gonna Be Live On IG & You Should Definitely Not Miss This Virtual Party!
BY Sakshi | 22 May, 2020 | 410 views | 1 min read
Oh ho ho ho! 
The first thing that came to mind, wasn't it? You hear Sukhbir, and that's the first thing that comes to our mind as well!
You would not want to miss this one! Yep, if you're as bored out of your skull as we are during this lockdown, we are sure you're itching to dance it out, and who better than the King of Bhangra Sukhbir to do the honours? WMG Music Sessions have been entertaining you for a while, and this weekend, we have Sukhbir live... in da.. umm.. his house! But virtually in yours too.
So, once again,
Who? What? When? Where?
Sukhbir... A Virtual Party... on Sunday, May 24th 2020... On WedMeGood's Instagram!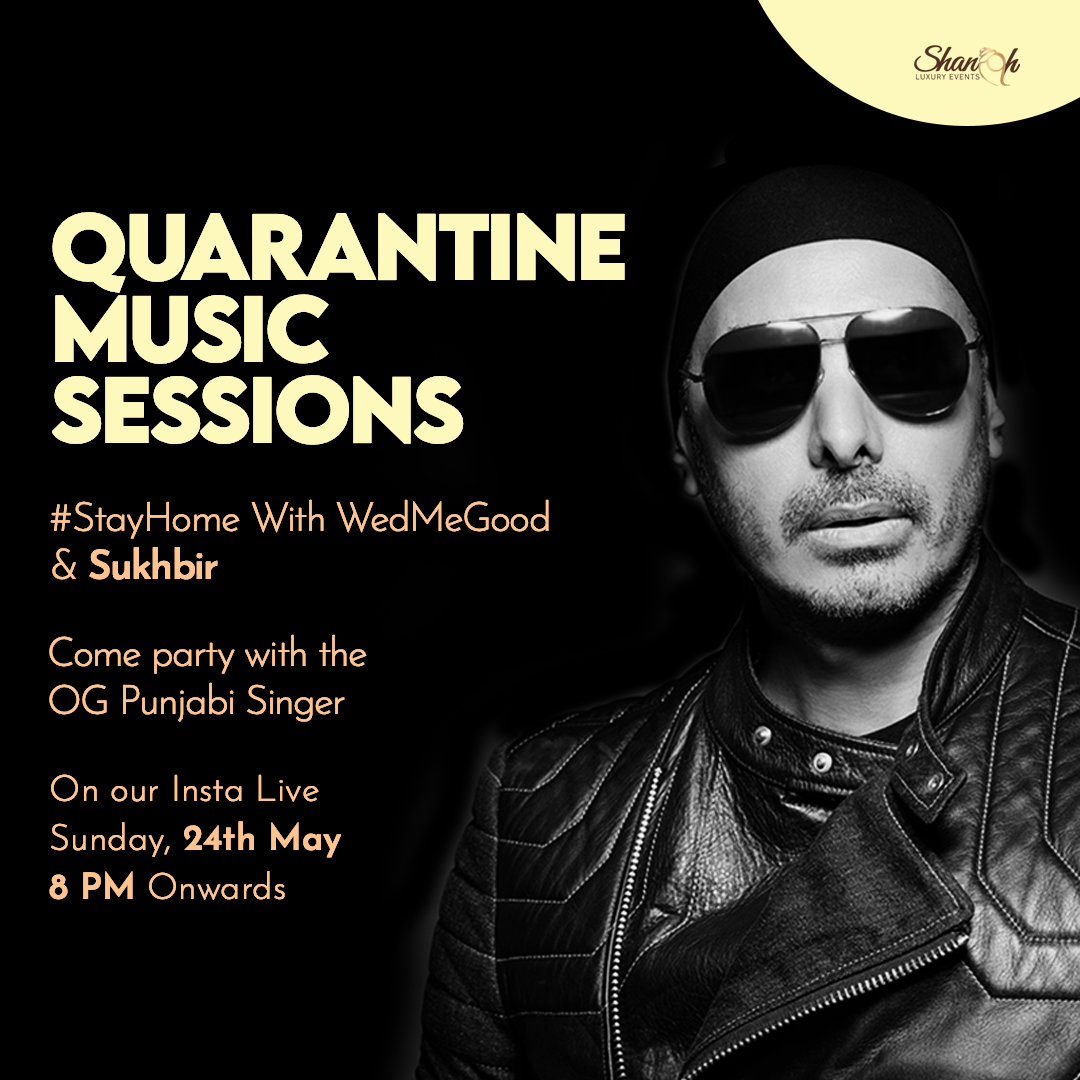 So clear some dancing space in your room, set your reminder, tell your peeps, follow WMG on Insta if you're not already, and don't miss it- especially if you love Punjabi music!
See you at the virtual party!