Tarun Tahiliani Outfits You Can Get Your Hands On Under A Budget Of 1 Lakh!
BY Sakshi | 06 Dec, 2021 | 581 views | 2 min read
Tarun Tahiliani might be one of the biggest designers there is in the country, but would you believe us if we told you he has loads of outfits under the 1 lakh budget? In fact, there are a few even under a budget of 50k, and we love the fact. So we did the homework and have put together some of his creations which we feel are an absolute steal for the label, and if you really want to wear one of his creations, are worth browsing through!
This beautiful jamewar print lehenga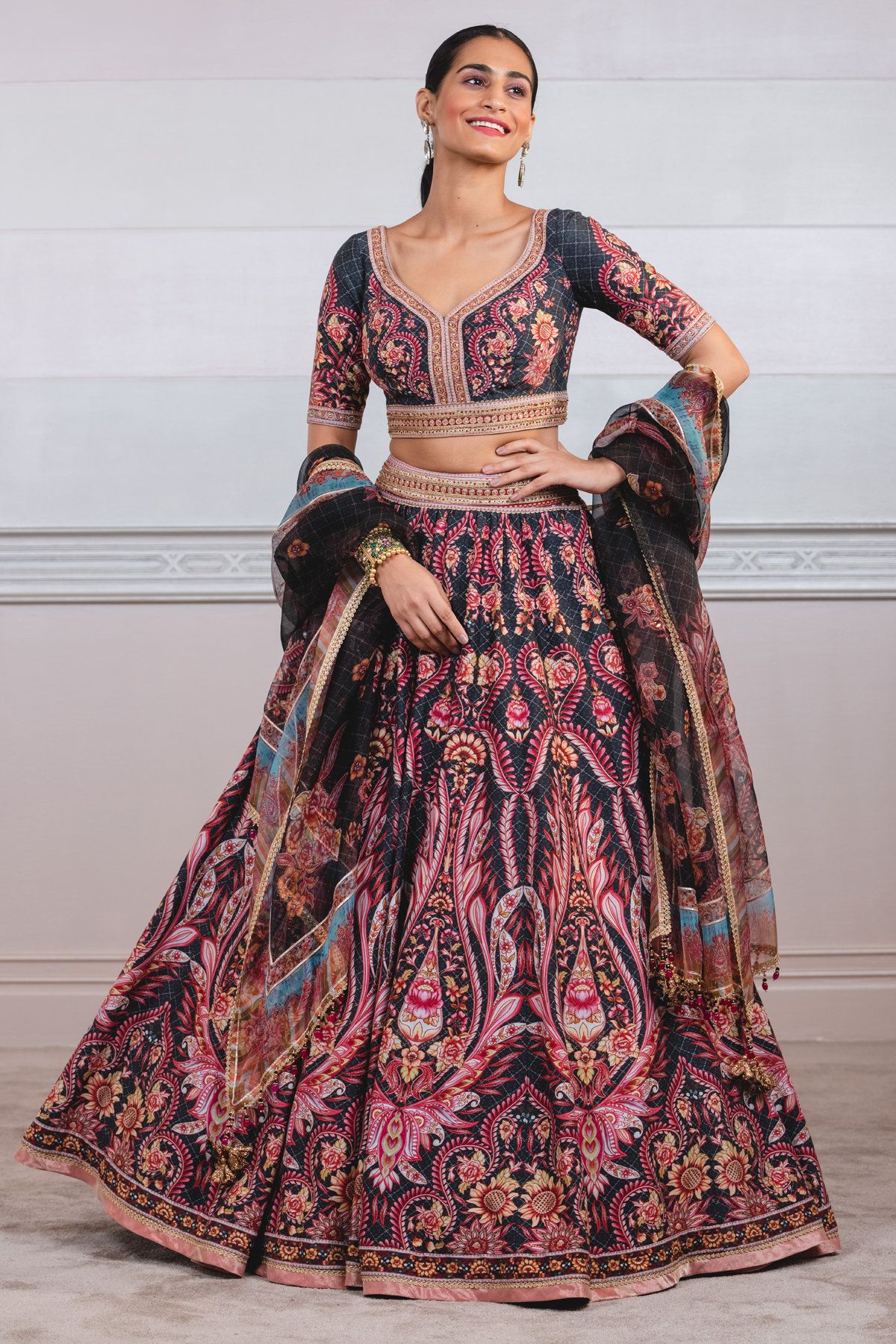 Love this quirky lehenga for something like the mehendi, and we are sure it's breezy and comfortable too!
Price: INR 74,900
Buy here.
Or this one with the corset blouse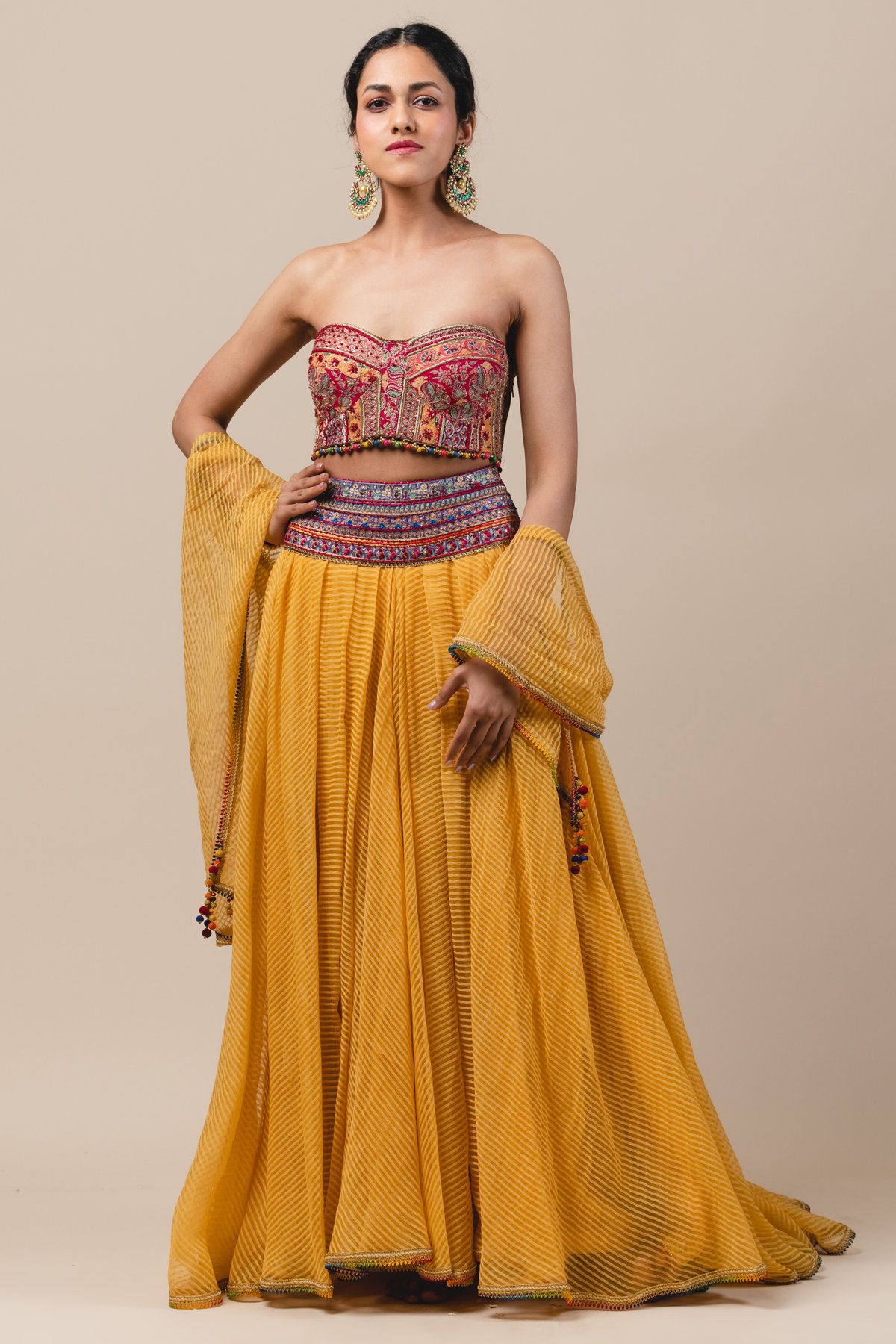 Or how about a lehenga like this one for something like the haldi or mehendi? The colour is amazing and so is that offbeat corset blouse. 
Price: INR 98,900
Buy here.
This concept saree with the one shoulder drape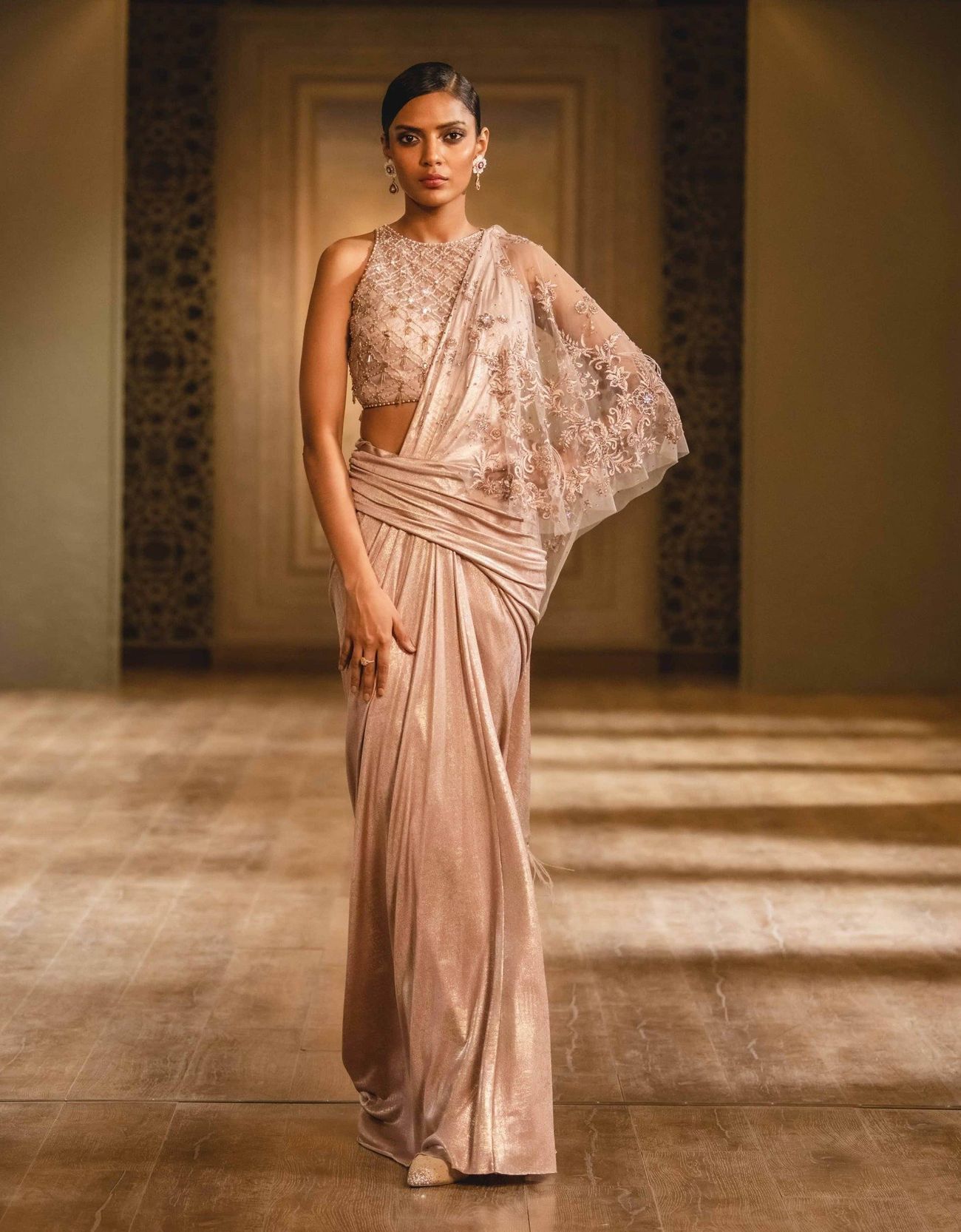 Now this one is quite the stunner, isn't it? Love the elegance of it, yet, it's pretty trendy with the unique lace sleeve on one side!
Price: INR 69,900
Buy here.
This one with a cape and sharara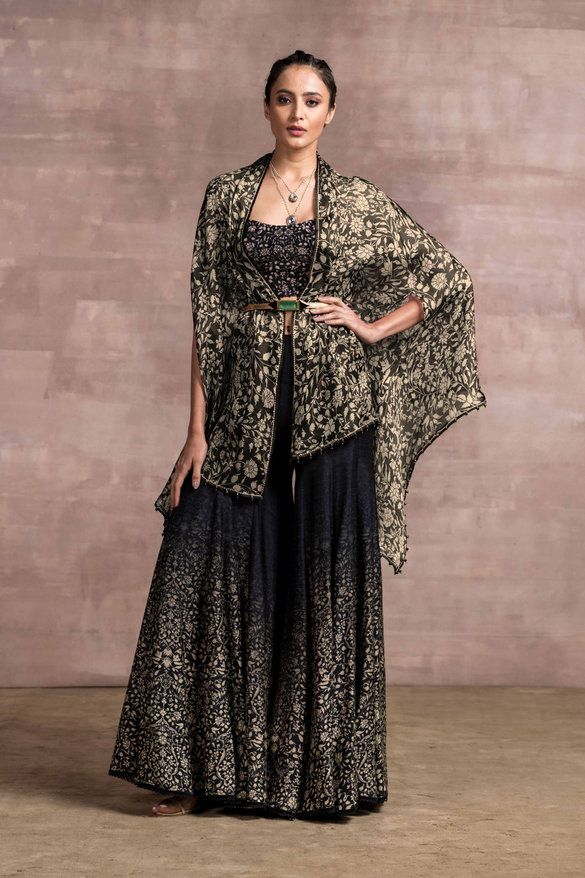 A versatile outfit that can be worn in a lot of ways and even separately, this is from his latest collection and so chic!
Price: INR 64,900
Buy here.
This subtle yet gorgeous saree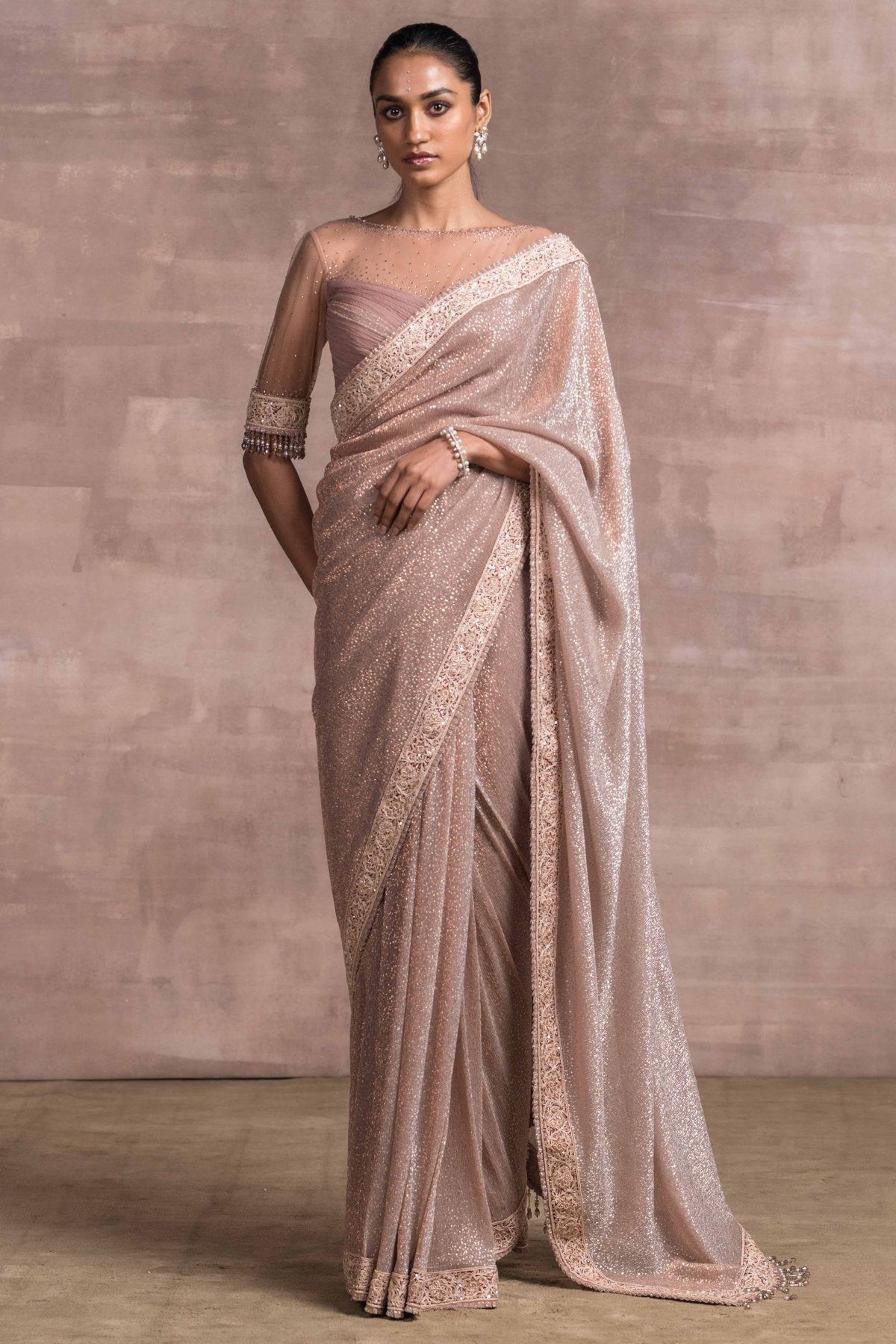 A saree like this one will never go out of vogue, and we love the little addition of beaded fringes on the pallu and the sleeves!
Price: INR 69,900
Buy here.
This assymetric kurta with a sheer silk scarf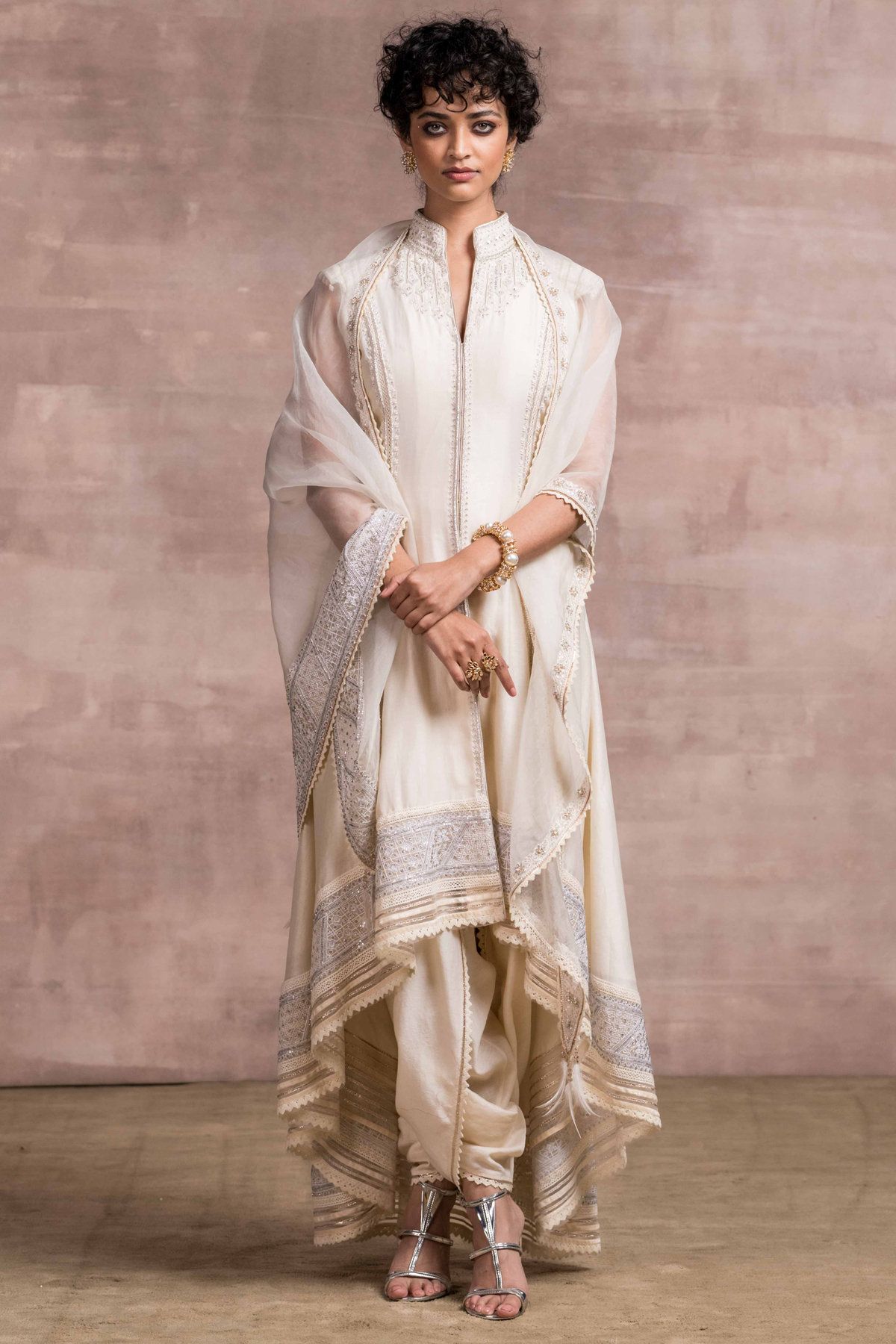 Now this is one outfit that's timeless and so so elegant. Love the hemline and the dhoti pants and sheer scarf that it comes with!
Price: INR 79,900
Buy here.
This one shoulder draped jumpsuit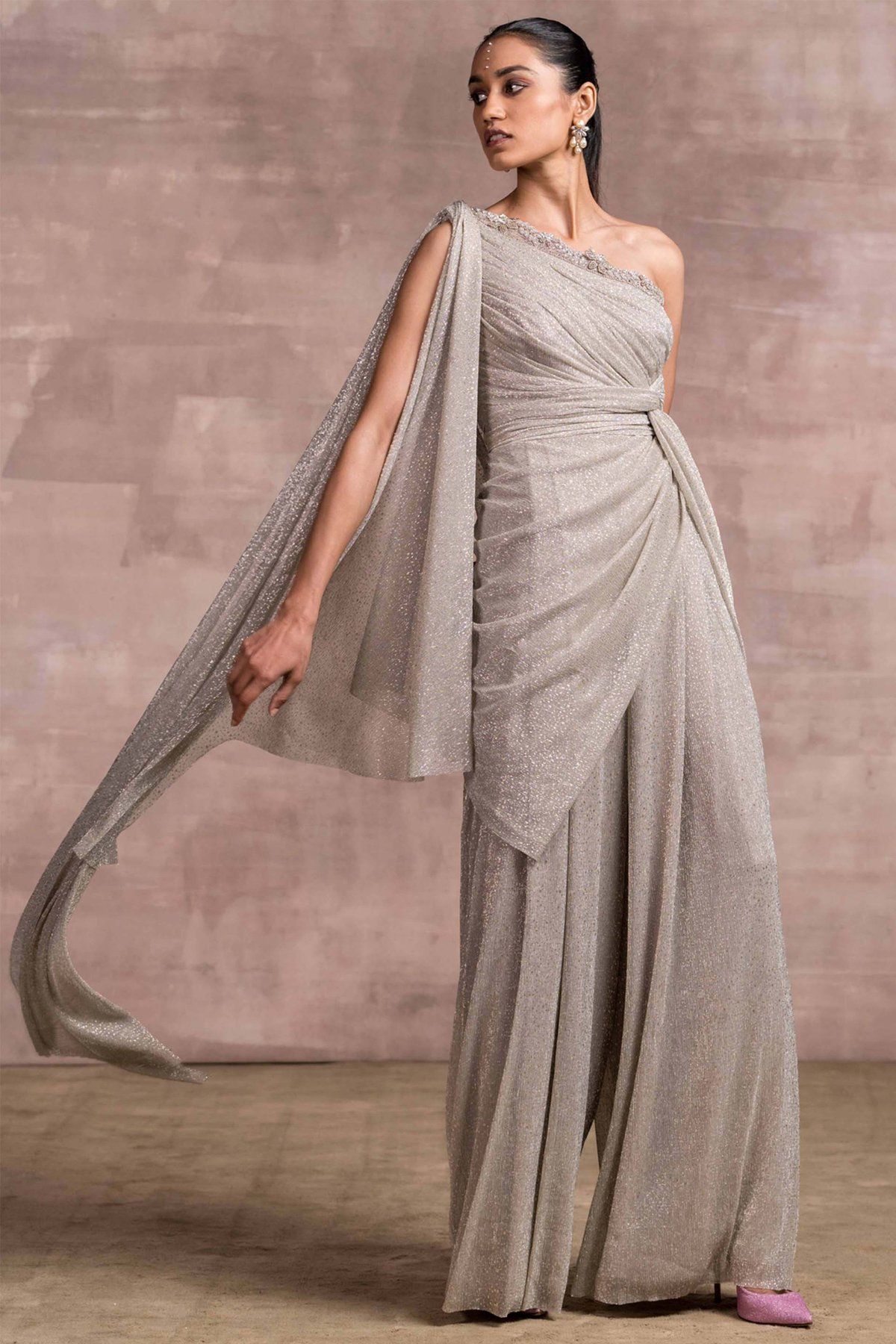 If you're looking for something trendy by the designer, then how about a jumpsuit? Very comfy and very chic.
Price: INR 54,900
Buy here.
This floral printed Anarkali kurta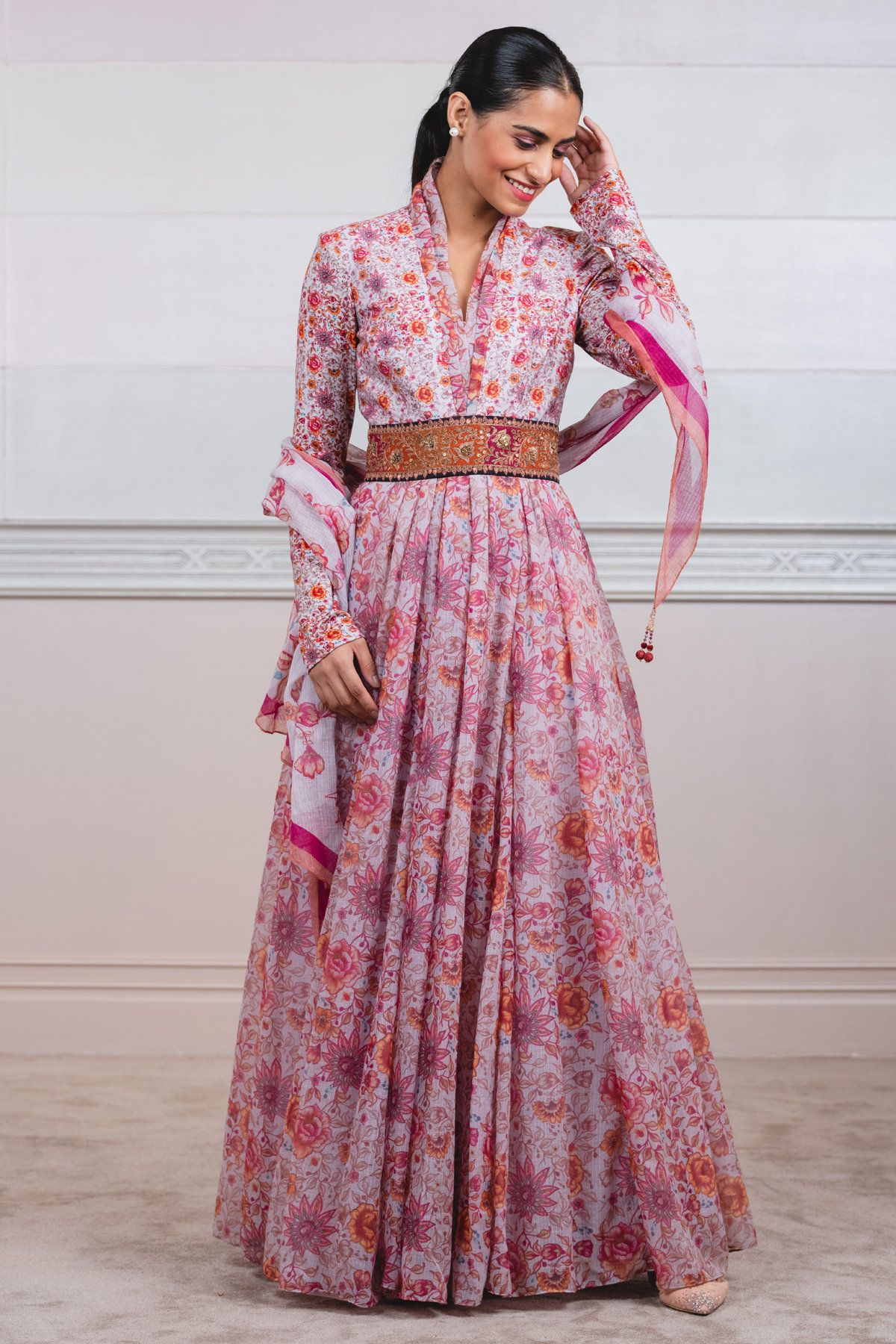 A floral anarkali like this one is an outfit that can be worn as Indian or western depending on how you style it!
Price: INR 49,900
Buy here.
ALSO READ: 15 Gorgeous Lehengas You Can Get From Anita Dongre In Under A Lakh!