Tent Mandap In Your Wedding Decor. Is It A New Trend We Are Spotting?
BY Sakshi | 16 Jul, 2018 | 574 views | 2 min read
So we had recently featured Tanvi and Ashrith's wedding on the blog, which stood out for many reasons- one of the most unique being the Mandap the wedding had! Yup, it was super unique, and for the first time we probably spotted a Mandap that looked like this...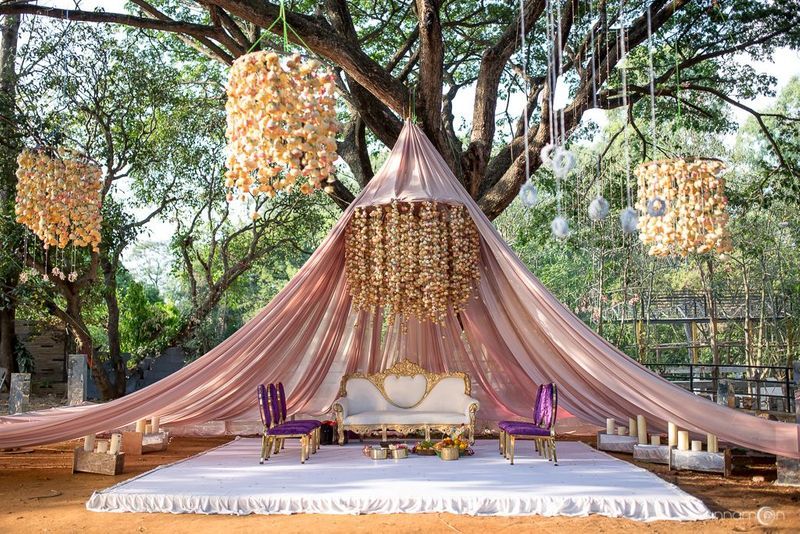 A mandap shaped and like giant tent? Sure sounds odd when you say it, but it looks like a dream when you see it! So so gorgeous, and love the cascading florals all over- give it such an ethereal feel! And the colour scheme was also bang on point- sort of this dull millennial pink that did not look too overbearing, and gave it a very elegant look and feel! The planning and decor was done by Flowers By Design★ 4.9  and Poonam Mayank Sharma★ 4.8 .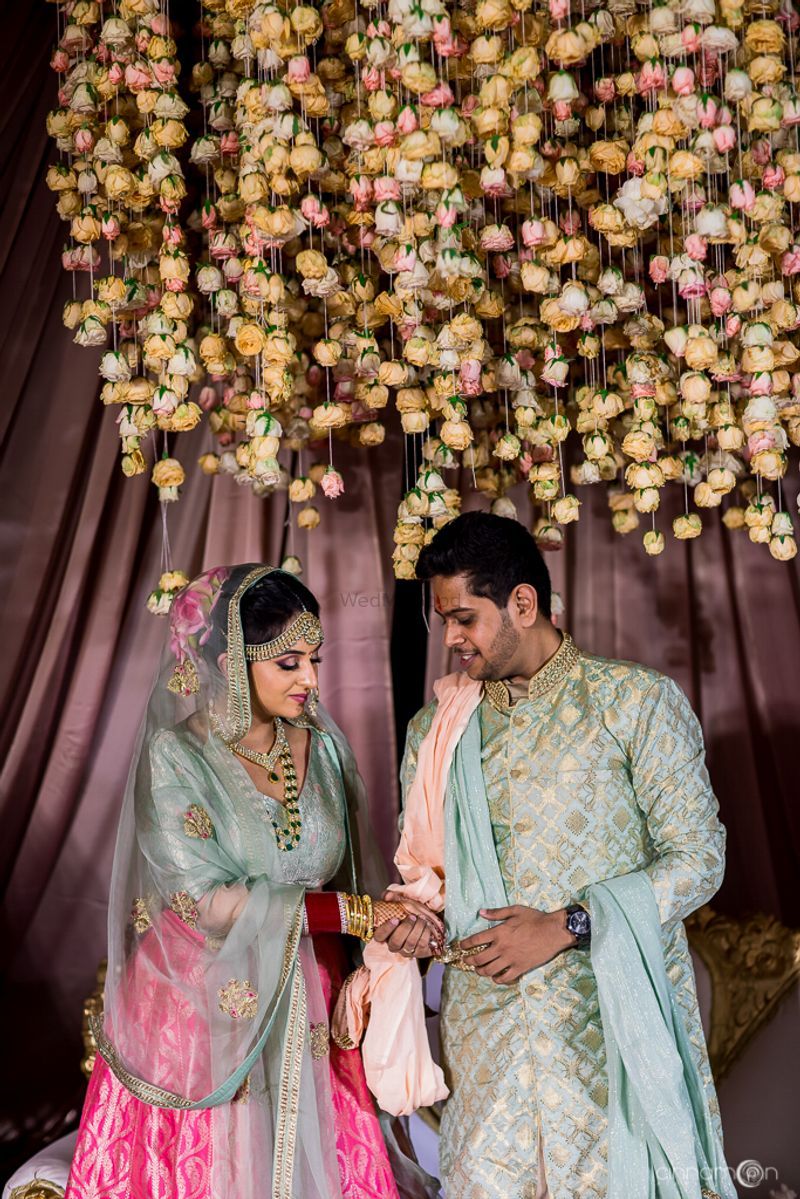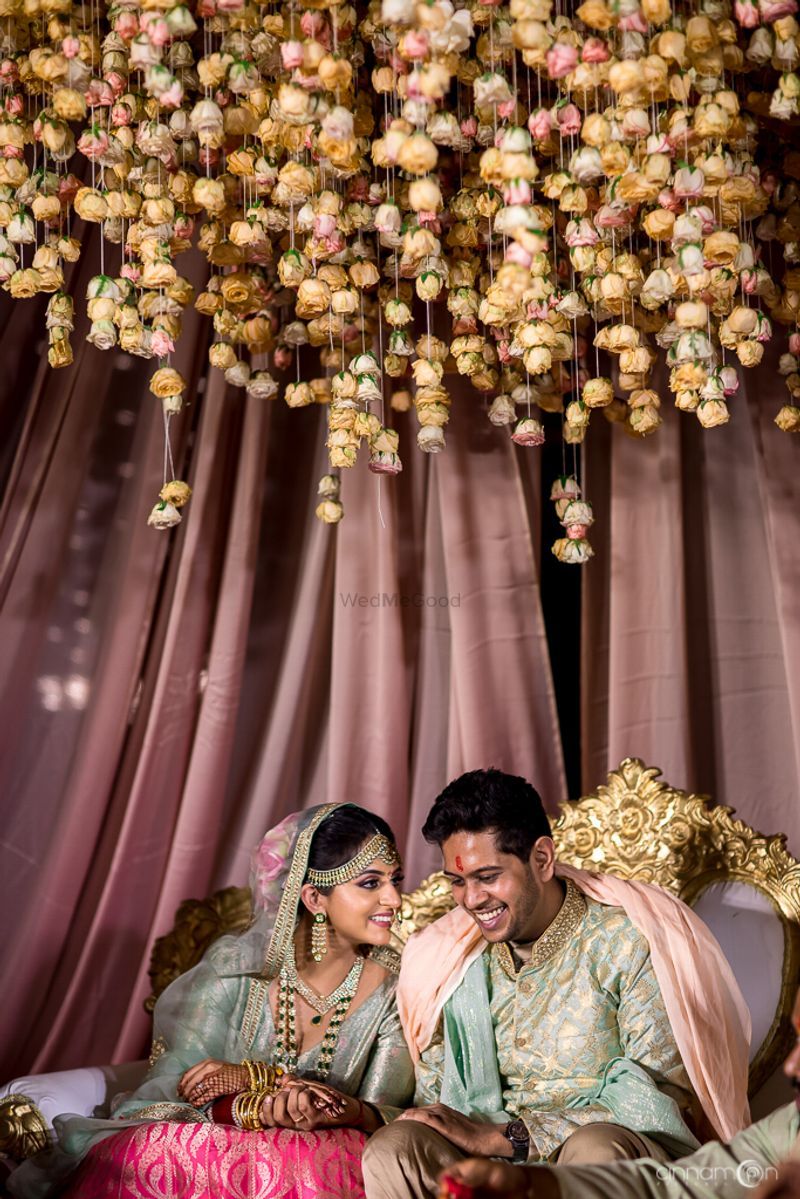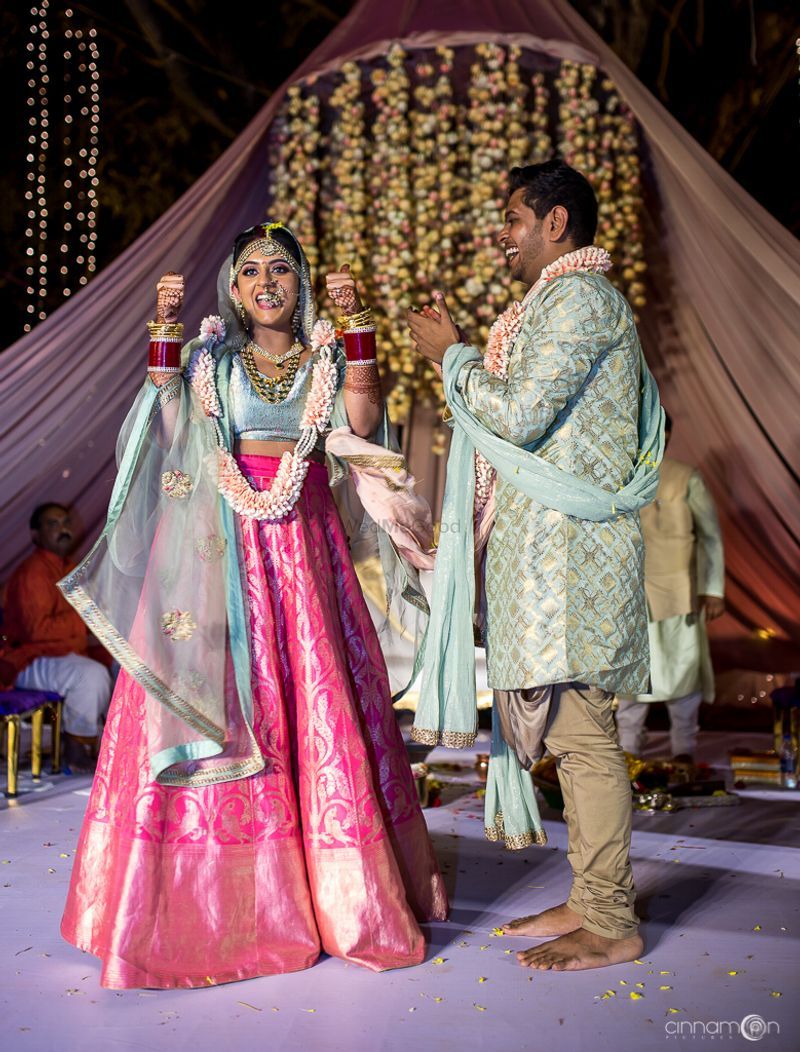 Here is a closer shot of them gorgeous floral chandeliers- dreamy right?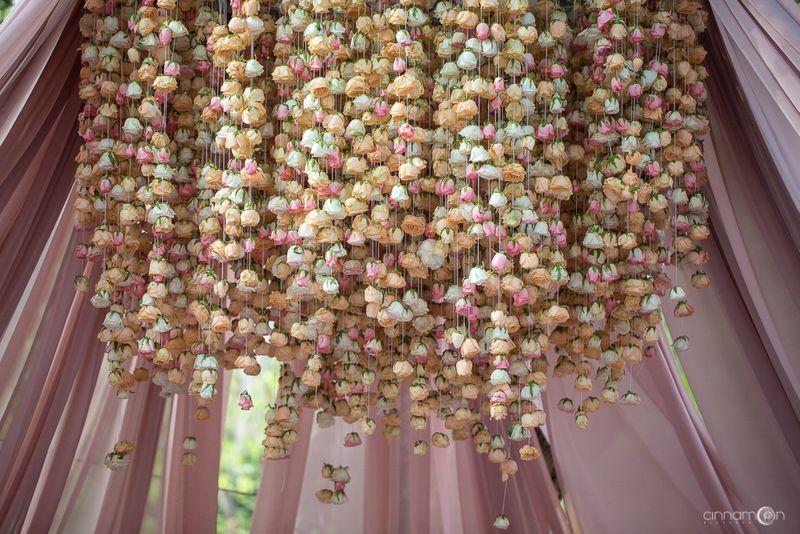 Cascading white and peach florals with the pink tent- pretty perfect we'd say. So is this a new trend we're spotting? Do you think this is something that could really catch on? 
The other beauties we spotted are also pretty as a picture:
For example, this beauty where drapes are used under the tent to make it a stunning cabana. 
Photography: Cinnamon Pictures; Venue: The Holiday Village
How does one differentiate a tent from a mandap tent? The addition of drapes and that cozy atmosphere. Yes, less flowers, more drapes, and an arrangement taht's not open and outdoorsy, but a bit private and closed. 
The other options we love:
This one with a flower curtain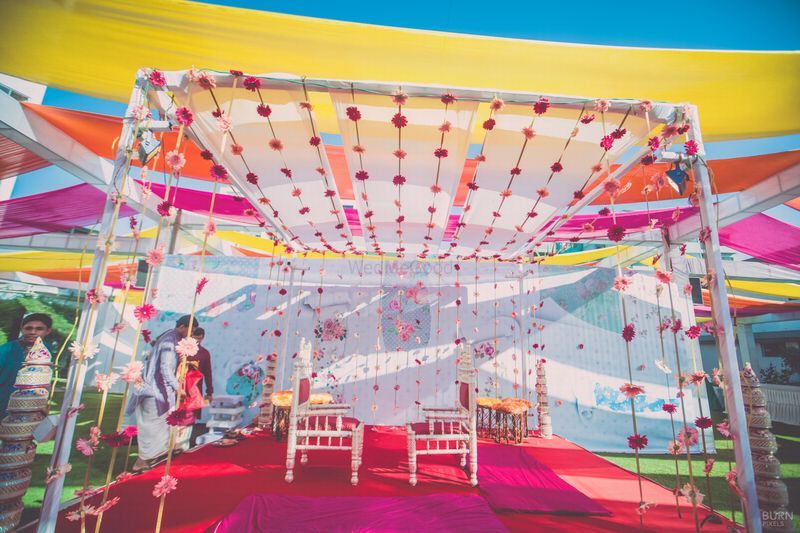 The one with a majestic tent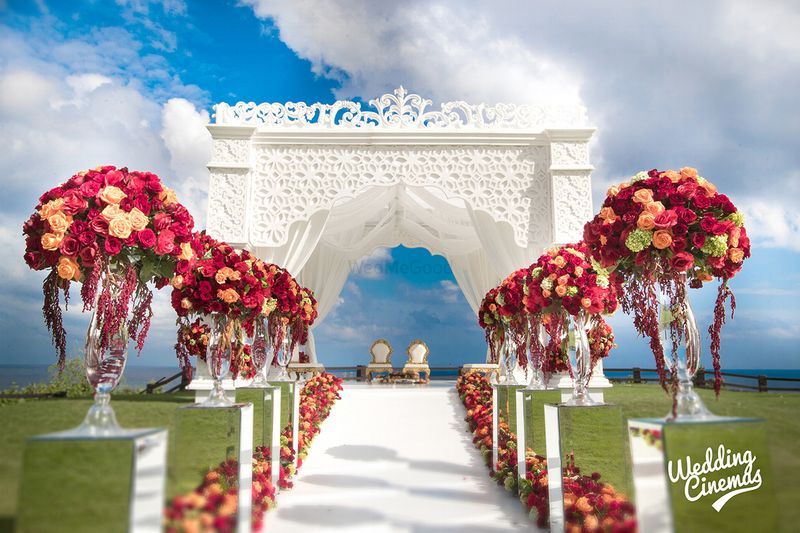 The flower-cozy tent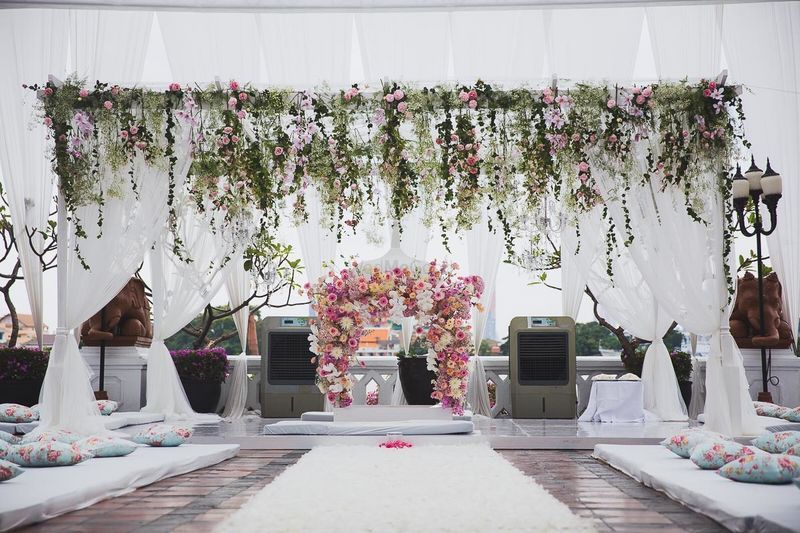 Pic via Ram Balmur Photography 
The indoor tent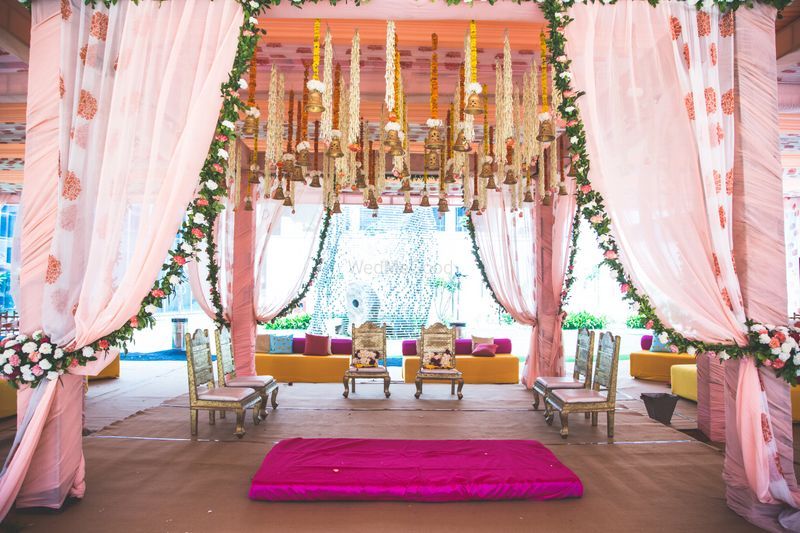 The outdoorsy mandap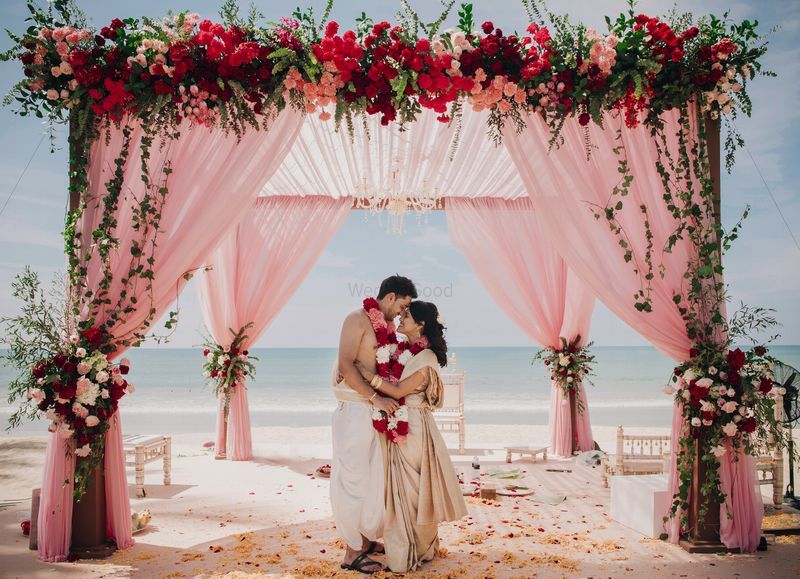 ALSO READ: The Most Breathtaking Mandaps from 2017 Real Weddings!