The Best Bridal Room Shoot Ideas For You To Implement!
BY Sakshi | 31 May, 2019 | 607 views | 3 min read
The bridal room is one place which not only is your place of getting ready on the wedding day, but can be as fun and pretty as you can make it. Plus, it can be a great place to click some pretty photos- and we have the perfect, most trending ideas to do that! So why don't you try one of these fresh ideas and implement it for your big day too whether it is at home or a hotel?
Cuddling with your pooch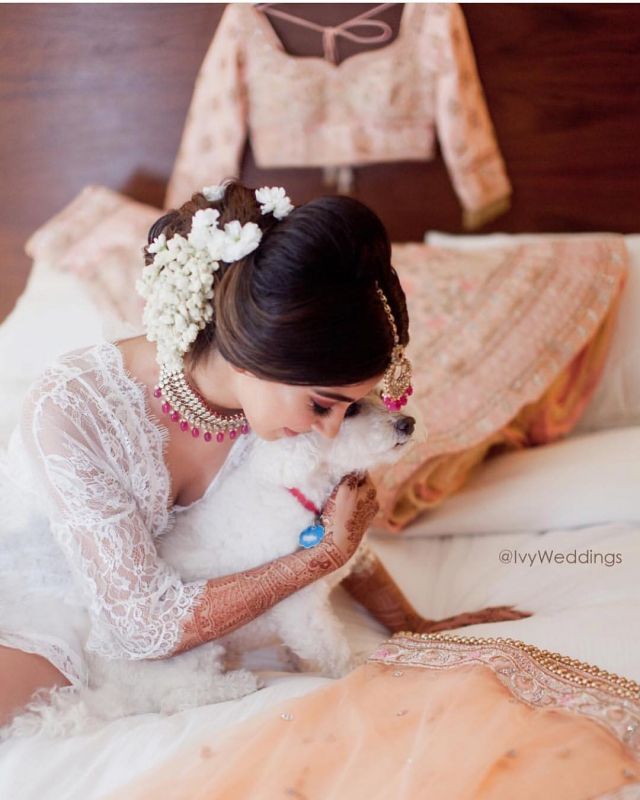 Image via @ivyweddings
This is one of the cutest bridal photos we have come across off late, and what's not to love about it? If you can take your pooch to your bridal room, nothing like it!
Going crazy with your girls!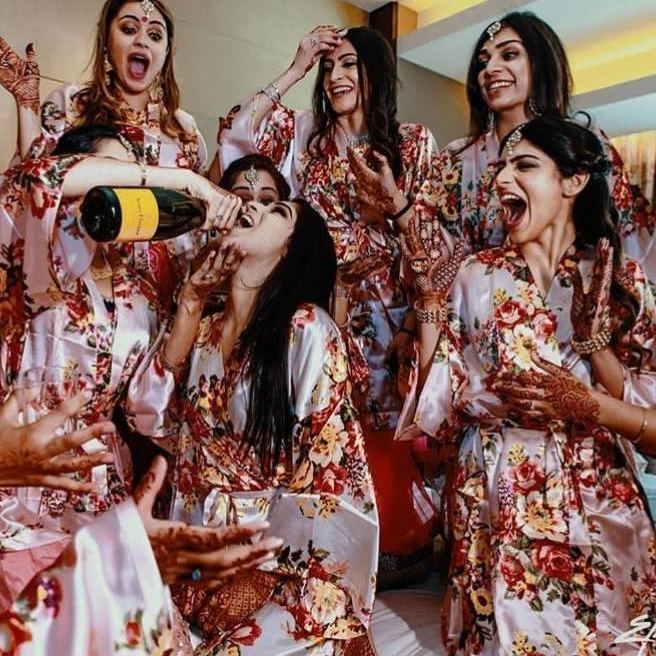 Image via EPICSTORIES★ 5
Just having a crazy time with your girls- this also makes for a great bridal room photo idea. Wear matching robes to make the photos pop even more.
Or just being cute with them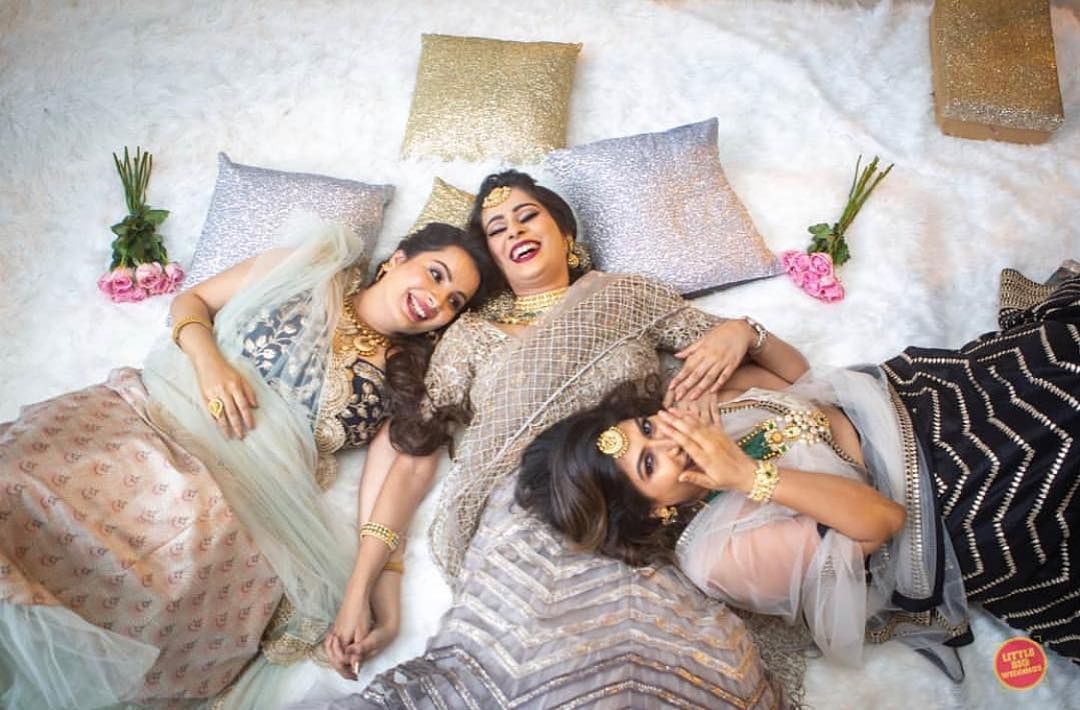 Image via Little Big Weddings★ 4.7
Such a pretty bridal room photo to take with your girls- be it your sisters or your BFFs.
Showing off your gorgeous lehenga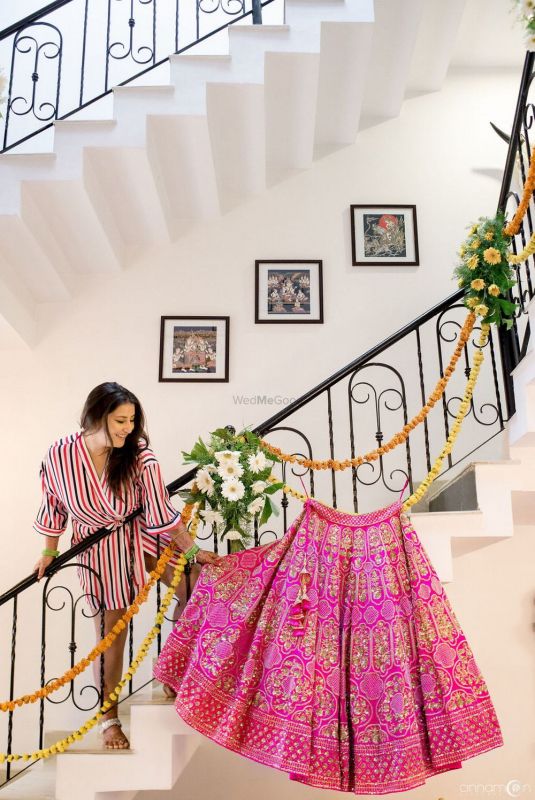 Image via Cinnamon Pictures★ 5
Just the lehenga on the hanger and you admiring all its beauty!
Or just posing with it on the bed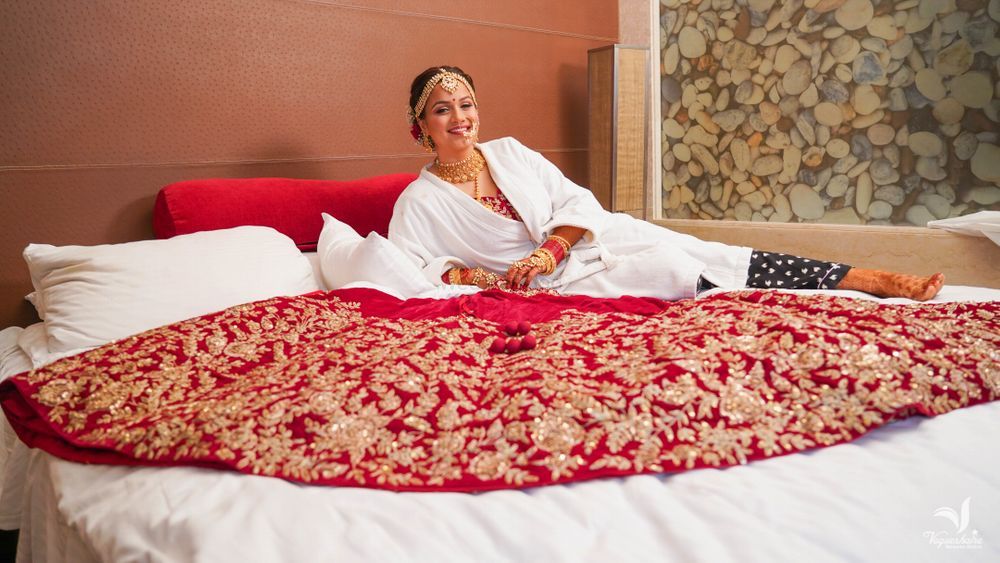 Image via Vogueshaire★ 4.8
Or the lehenga spread out on the bed beautifully is also another great idea- flaunting it all spread out!
Something quirky like this!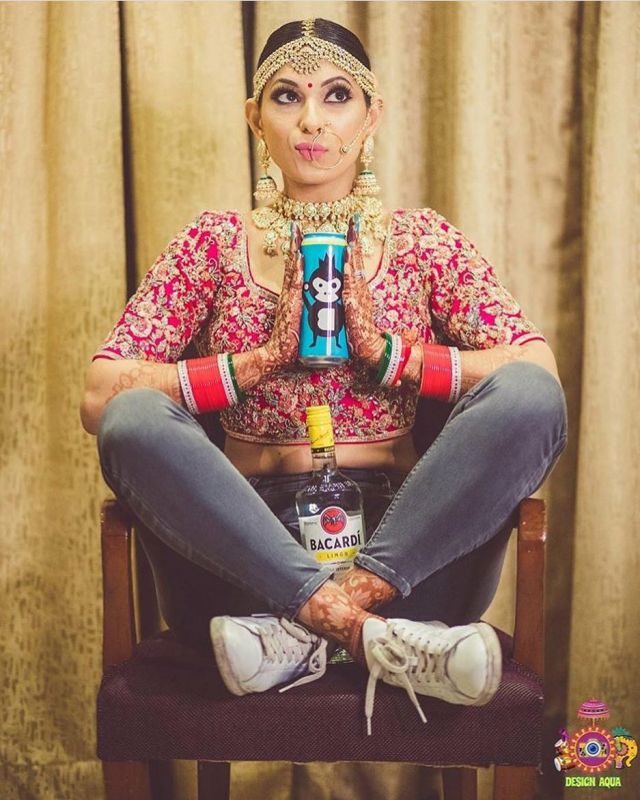 Image via Design Aqua★ 5
Wear your sneakers and jeans with your bridal blouse and do something quirky.
Chilling with your sister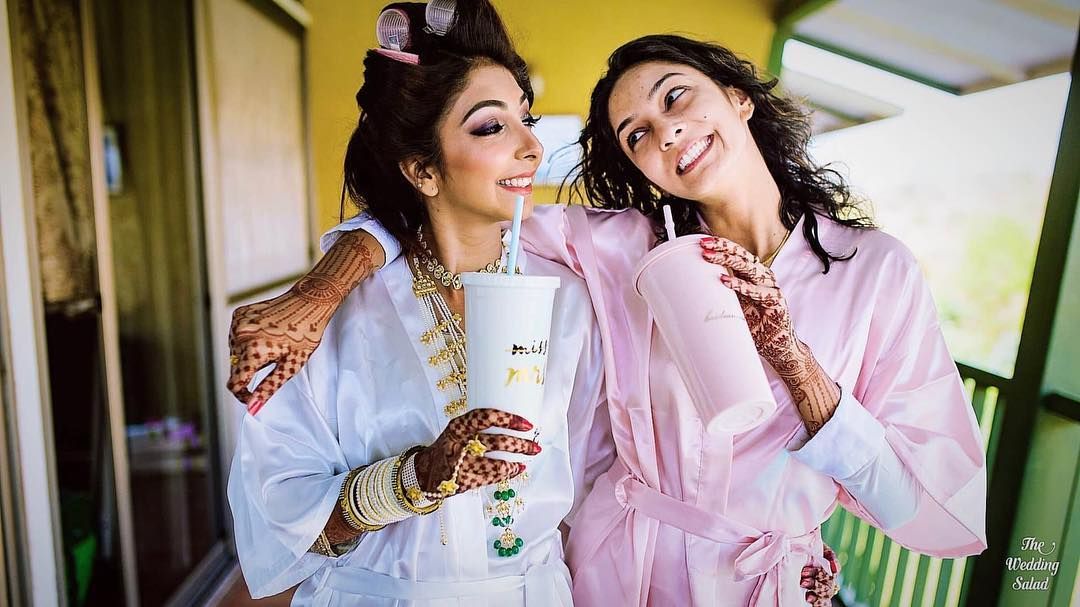 Image via The Wedding Salad★ 5
Just chilling with your sister before you get ready for the big moment!
Sipping a drink and relaxing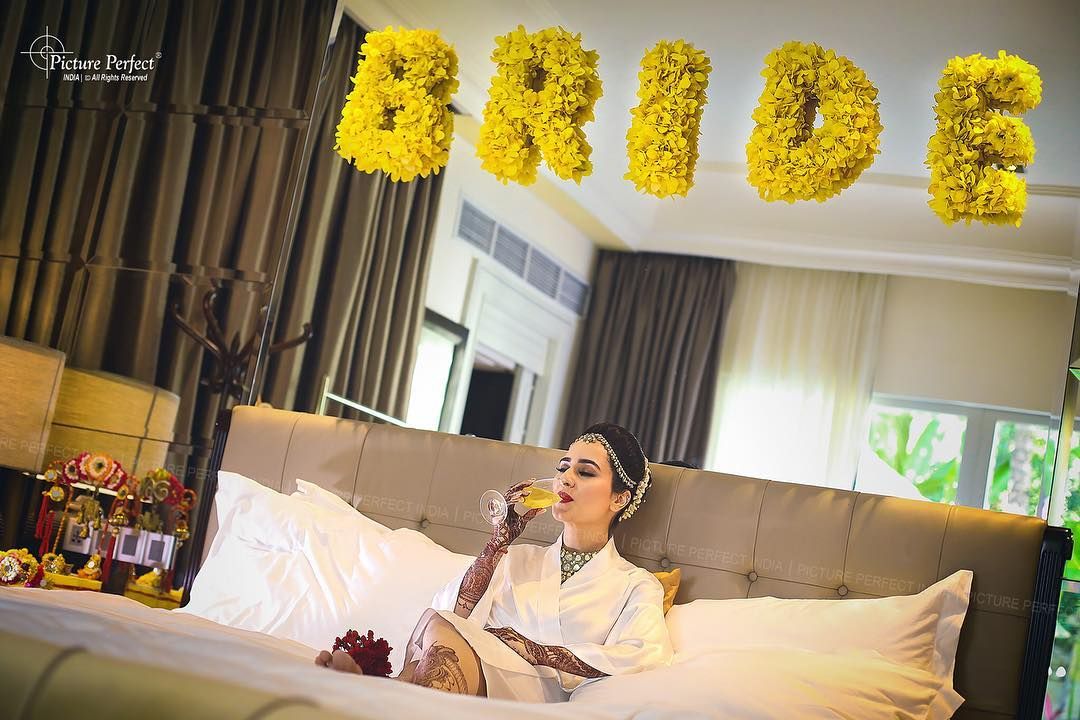 Image via Picture Perfect India★ 5
Just put your feet up and sip a drink before it all sinks in!
.. Or sharing a drink with your girls!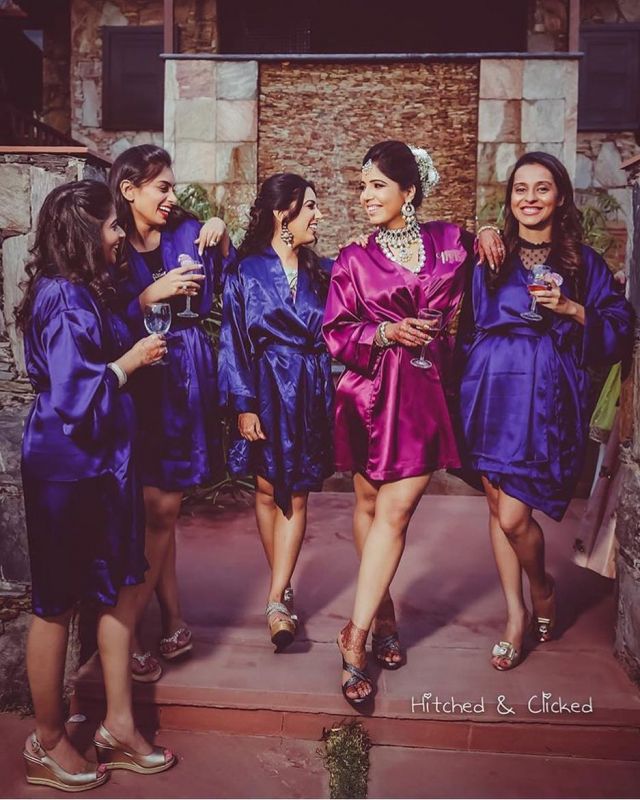 Image via Hitched and Clicked★ 4.8
This is another great idea- crack open a bottle of champagne or wine and just relax with your girls!
Chilling in the bathtub before the big moment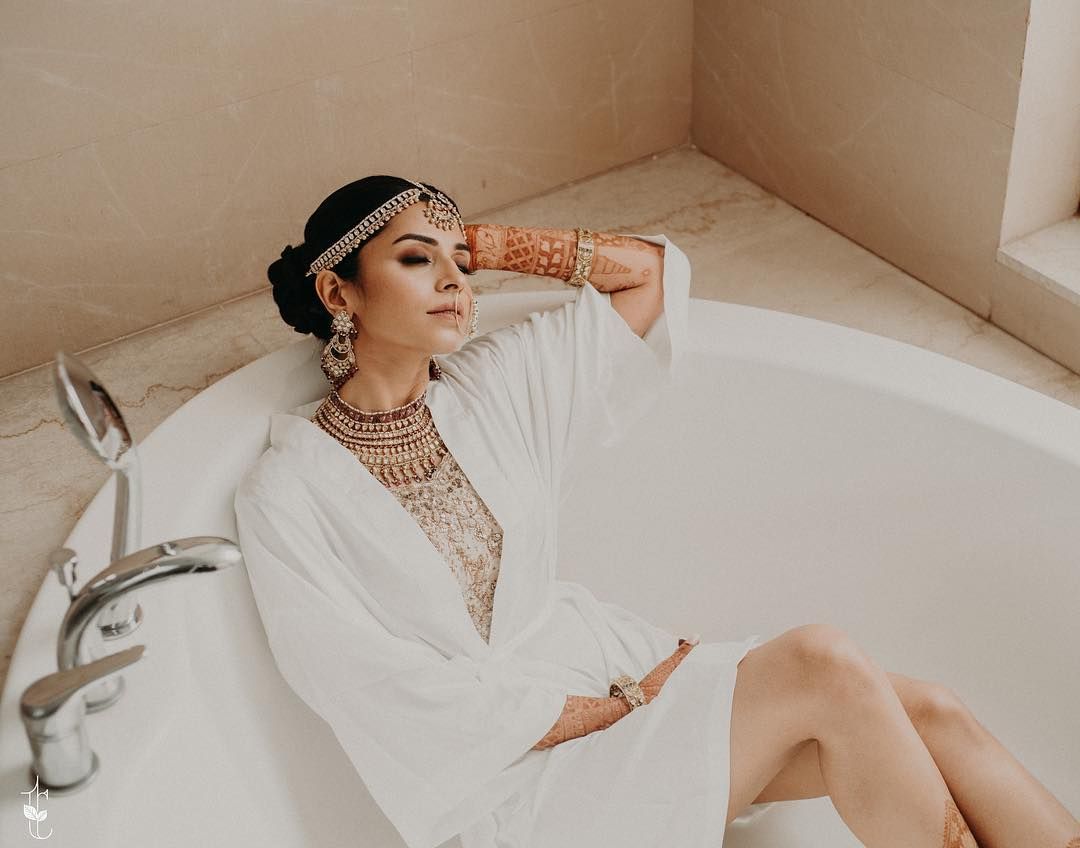 Image via Tuhina Chopra Photoworks★ 4.9
Looks gorgeous, right? This is also a trending new idea which we see so many brides opt for these days!
Or chilling in it with your girls!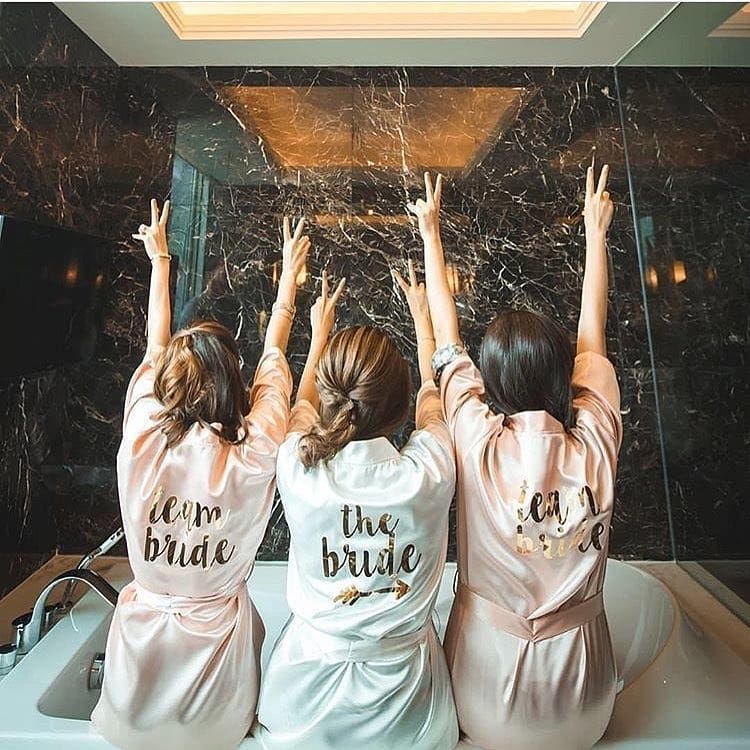 Image via Studio Kelly Photography★ 4.7
Customised bride robes are our new fave things, and they look fabulous in photos.
Your mom and sisters helping you out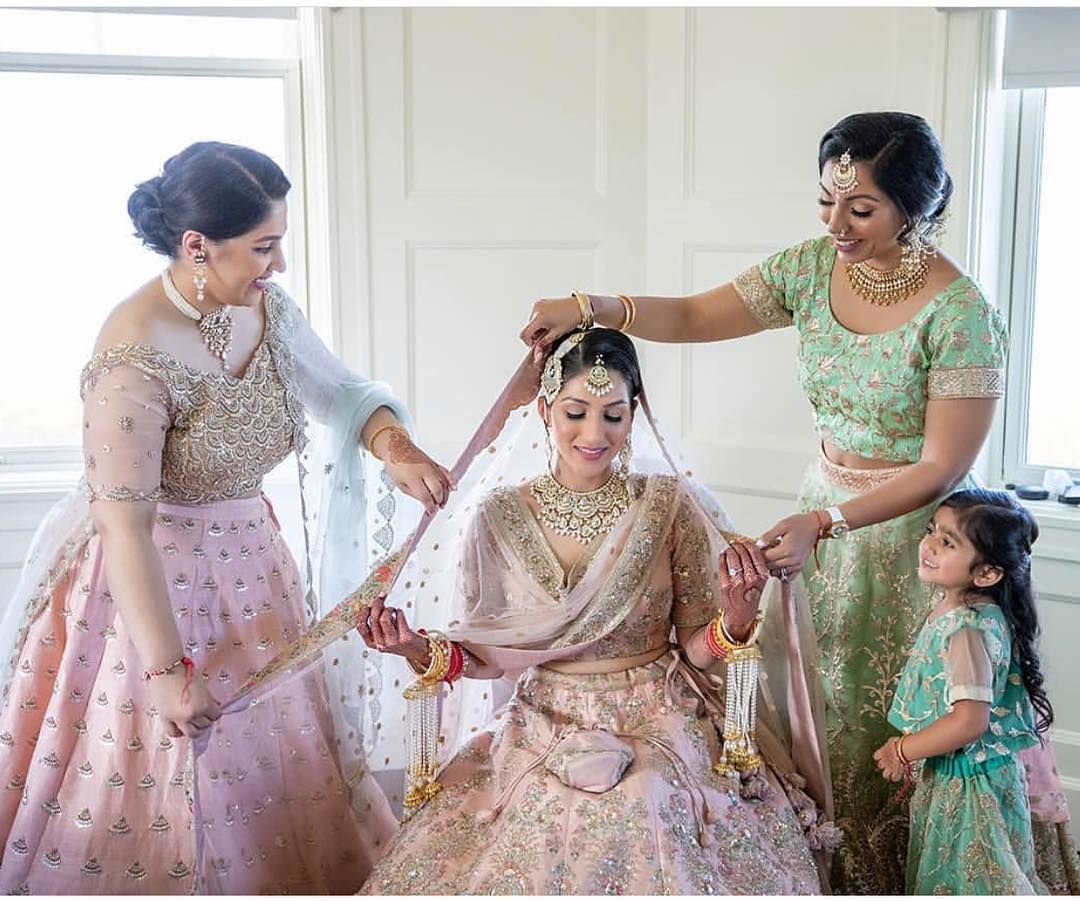 Image via @weddingdocumentary
Always a good idea- even if its all posed and not really candid!
How about your boys helping you out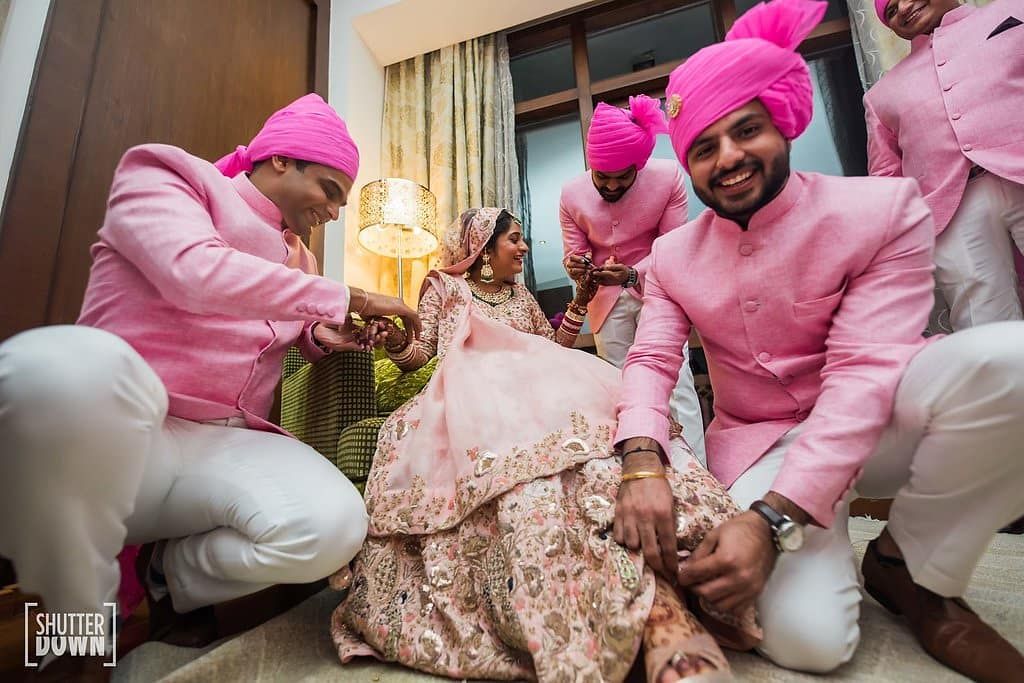 Image via Shutterdown - Lakshya Chawla★ 4.9
This one is super cute too- let the boys help you out and the photos look super cute!