The Best Honeymoon Weather by Wedding Month: Plan Yours!!
BY The WMG Bride | 28 Feb, 2018 | 469 views | 2 min read
If you are more excited about your Honeymoon than your wedding itself...well then don't worry, its completely normal! But choosing your Honeymoon destination ain't an easy task. You like the hills, he likes the beaches - You like the romance, he likes the party scene? While you guys argue it out over those nitty gritties- there is one basic thing everyone must keep in mind while picking their love vacay spot- and that  as boring as it sounds is- The weather. So we did a bit of digging and thought we would tell you where to find the best weather of that country by month!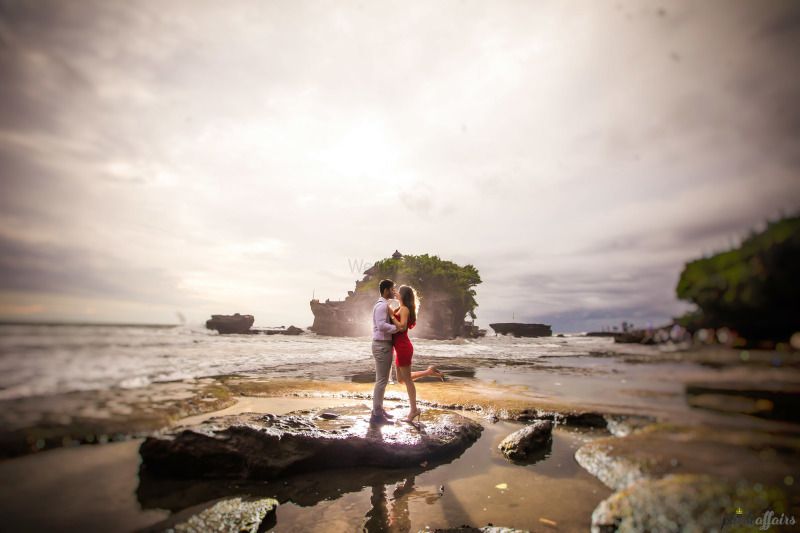 Image via Plush Affairs★ 4.7
January & February
Australia  
New Zealand
Maldives
Argentina
Canada (Ski destinations)
Chile
Morocco
South Africa (Cape Town)
Thailand (Krabi and Bangkok)
Philippines
Barbados
Venezuela
Maldives
Laos
Jamaica
Brazil
Costa Rica
Spain (Only Las Palmas Canaries. Everything else there will be too cold)
March
Australia
Argentina
USA (Miami and Florida Keys)
Barbados
Bahamas
Caribbean 
French Polynesia
Hawaii
Mexico
Maldives
Cuba
Peru
Vietnam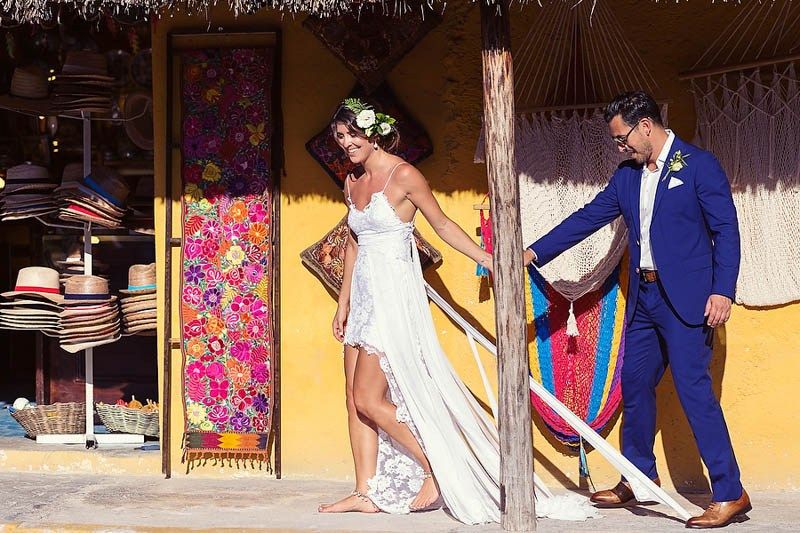 Pic via Samanta and Joaquim Tulum Wedding
April
USA
The Florida Keys
Bahamas
Spain
Portugal
Central & South Africa
Australia
Phillipines
Lebanon
Turkey  
Mauritius
Italy
Canada
French Polynesia
Bora Bora
Italy
Hawaii
Mexico
May
Greece
Spain (Barcelona, Seville, Las Palmas Canaries)  
France
Italy (Venice, Naples, Sicily, Rome)
Fiji
French Polynesia
Maldives
Mauritius
Thailand
Seychelles
Mexico
Morocco
Central and South Africa
French Polynesia (Bora Bora etc)
Bermuda
Canada
The Florida Keys
USA (New York)
June
France
Switzerland
Germany
Great Britain (London)
South Africa
Czech Republic
Turkey
USA (Alaska, North East)
Spain
Greece
Hawaii
Ireland
Italy
Madagascar
Maldives
Mauritius
Thailand 
Seychelles
Canada
Bermuda
July & August
Indonesia
Mauritius
Germany
Sweden
Bermuda
Brazil
Great Britain
Canada
Central & South Africa
Czech Republic
Fiji
France
French Polynesia
Ireland
Kenya
Madagascar
Malaysia
Seychelles
Thailand
USA (Los Angeles, Honululu, Sanfrancisco)
September
Australia
Croatia
Bermuda
Brazil
Britain
Canada
Central & South Africa
Czech Republic
Fiji
France
French Polynesia
Greece
Ireland
Italy
Madagascar
Maldives
Mauritius
Seychelles
Spain
Thailand
USA (Anywhere in USA)
Lebanon
Portugal
Turkey
October
Australia
Bali
Belize
Bermuda
Brazil
Canada
Central & South Africa
Egypt
Fiji
French Polynesia
Hawaii
Italy
Maldives
Mauritius
Mexico
Morocco
Seychelles
Spain
USA
November
Australia
Bahamas
Bali
Vietnam
Thailand
Cape Verde
Bali
Belize
Brazil
South Africa
Egypt
French Polynesia (Bora Bora etc)
Hawaii
Mauritius
Mexico
Morocco
New Zealand
Seychelles
Spain
USA (Ski destinations, Southeast, Southwest)
Hong Kong
December
South Africa
Argentina
Australia
Bahamas
Bali
Laos
Belize
Brazil
Canada (Ski destinations)
Caribbean
Chile
Costa Rica
Ecuador
Mexico
Morocco
New Zealand
The Florida Keys
USA (Miami)
Spain (Only Las Palmas Canaries)
China
Vietnam
Source: Compiled from Besttimetovisit and The Knot