The Biggest Indian Wedding Photography Trends
BY Aakanksha | 28 Apr, 2020 | 16546 views | 6 min read
Okay, so we understand if your wedding was postponed due to Coronavirus. Or if you had to change your plans because of coronavirus cancellations. However, this just gives you all the extra time in the world to plan your wedding down to the T! Musing about what kind of wedding shots you want may seem like overplanning, but it's essential if you want to get those perfect wedding images you're going to treasure forever. It's always good to make sure that your photographers and the tema understand what photography style you want. 
Not even sure where to begin? Feeling a bit overwhelmed by looking at picture after picture on WedMeGood? Don't be. Let's take a look at some of the top photography trends for Indian weddings right now, so you can draw some inspiration and start thinking about the kind of photos you want from your magical day. 
Colour Me Crazy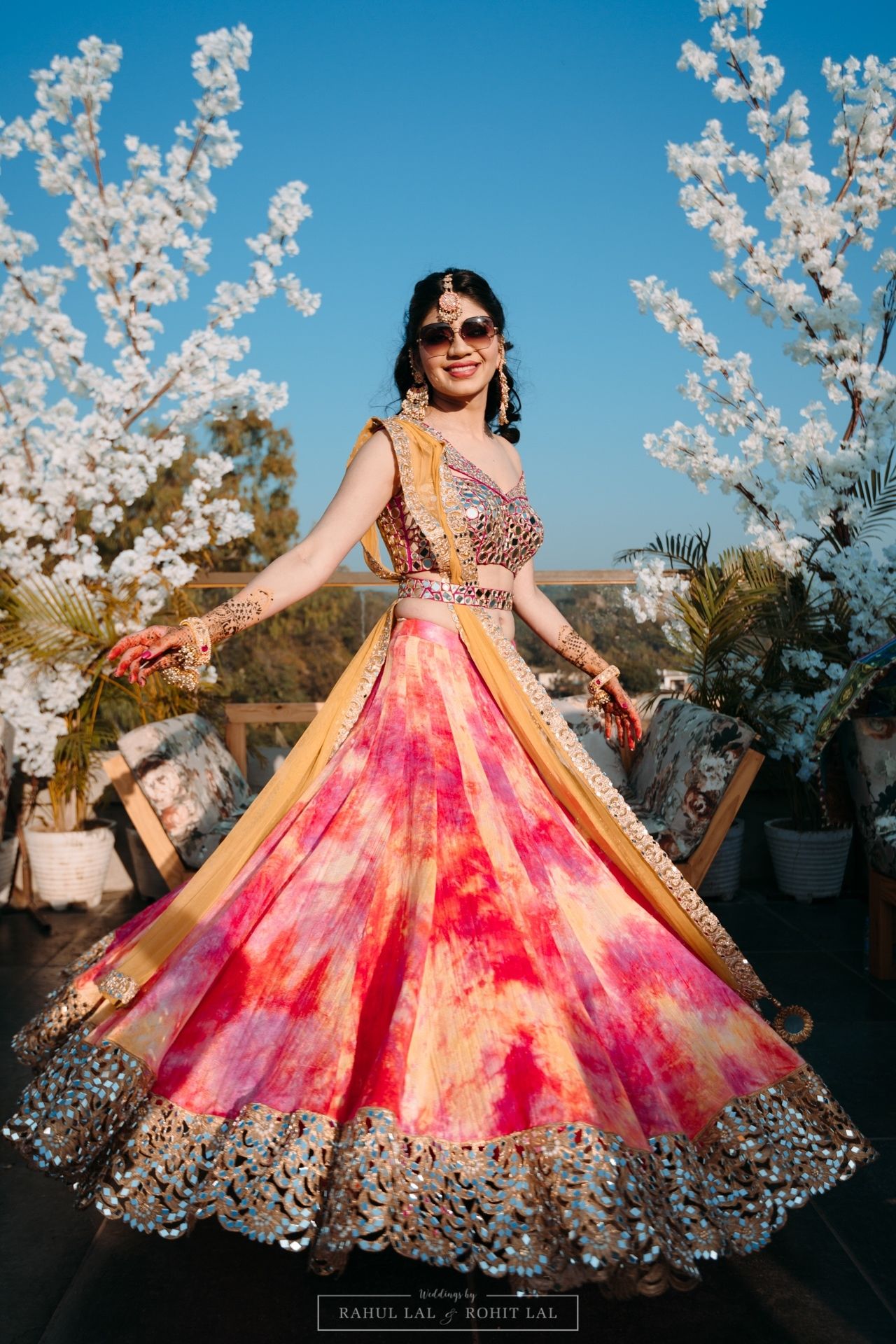 Image via Rahul Lal & Rohit Lal
Indian weddings are known for having a show-stopping array of incredible colours, which is one of the things that makes them so unique. You're going to want these colours to shine in your photos. It will help to embody the joy and celebration of the day. To capture this type of photography perfectly, there has been a rise in flash photography techniques and presets that brighten up the already vibrant colors. Basically, like putting a filter on an Instagram photo, the camera presets can be placed on the wedding photos to enhance these colours that make up the wedding. Work with your photographer to see what kind of preset options he or she can offer, and maybe throw in some of your own ideas from photos that you have seen and liked!
The Future is Drone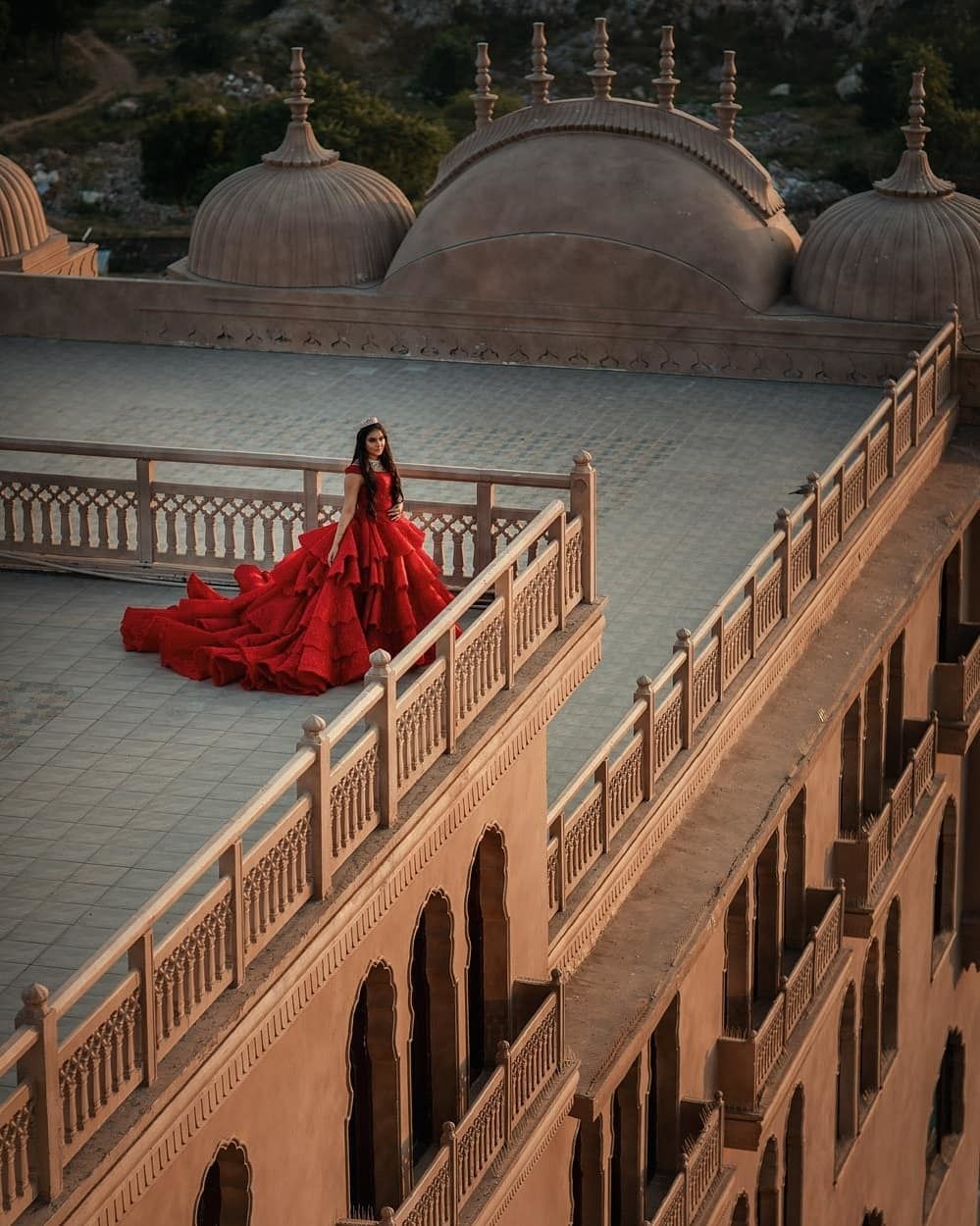 Image via DotDusk
Drone photography is one of the newest additions to wedding photography, and is especially popular with Indian wedding ceremonies. With a much larger crowd, it can be hard to find a way to capture everybody present. This is where the drone comes in. Flying overhead, the drone will be able to get wide-angle shots and will be able to include every guest on your special day. Something that's just not possible with an average camera. Not to mention, these photos will be incredibly unique compared to traditional Indian wedding photos. Talk about a bird's eye view of the wedding ceremony!
Devil is in the Details
While it's important to have photos of the action during the wedding ceremony and all of the fun that comes with it, it's equally important to have pictures of the smaller details that make your wedding stand apart. In your photos, you'll want to show what makes your wedding unique. Up-close shots of the jewellery, shoes, henna, and bouquets are photos that you might not think of taking at first, but they will be photos that you treasure forever. After all, there was so much thought that went into these tiny touches; you'll want to make sure they have their time to shine. These photos can be taken when you and your groom have some downtime or when you're both preparing for the wedding with your bridesmaids and groomsmen. Sometimes the best photos come at the least expected times.
Not Just the Main Event
Indian weddings take place over at least three days, which means that that the bride will want to be professionally photographed over all of these days. From the intimate Ganesh Pooja to the elaborate entrance of the groom and bride on the day of the event, there is so much more to photograph than just the wedding ceremony and reception. Special moments like guests congratulating the happy couple and personally handing over their wedding gifts can really capture the shared feeling of love on the day.
Thinking again about those detailed shots, make sure to get close up shots at the Mehndi, when the bride, her female friends, and family gather together to be painted with intricate, stunning henna on their hands and feet. Not only will there be great shots of the bride bonding with some of the most important people in her life, but the henna will also make for beautiful photos. It'll help the bride and groom to remember their wedding day Henna long after is has washed off.
Get Social
While professional photos are a crucial part of the wedding day, sometimes the most personal snapshots come from those who aren't even professional photographers at all: friends and family. Everybody is going to be shooting high-quality photos from their iPhone throughout the day, so make sure to have them share their photos to Instagram or Facebook for everybody to enjoy. Create a hashtag, like a cute nickname for the day, then tell all of your guests to post their photos with that hashtag. It's an easy way to scroll through all of your guests' photos at the end of the day and see the memories that maybe your photographer wasn't able to capture.
Daring with Documentary
Rather than the traditional posed photos of the bride and the groom and their wedding party, brides are opting for their photographer to really tell an authentic story through their photos. It makes a more meaningful, genuine look at the day. It is a bit more of a laid-back and relaxed style that incorporates a ton of candid photos to capture the raw emotion from the day. Or if you are set on wanting some traditional photos from the day, you could do a mixture of posed and documentary style to get the best of both worlds.
Capture the Love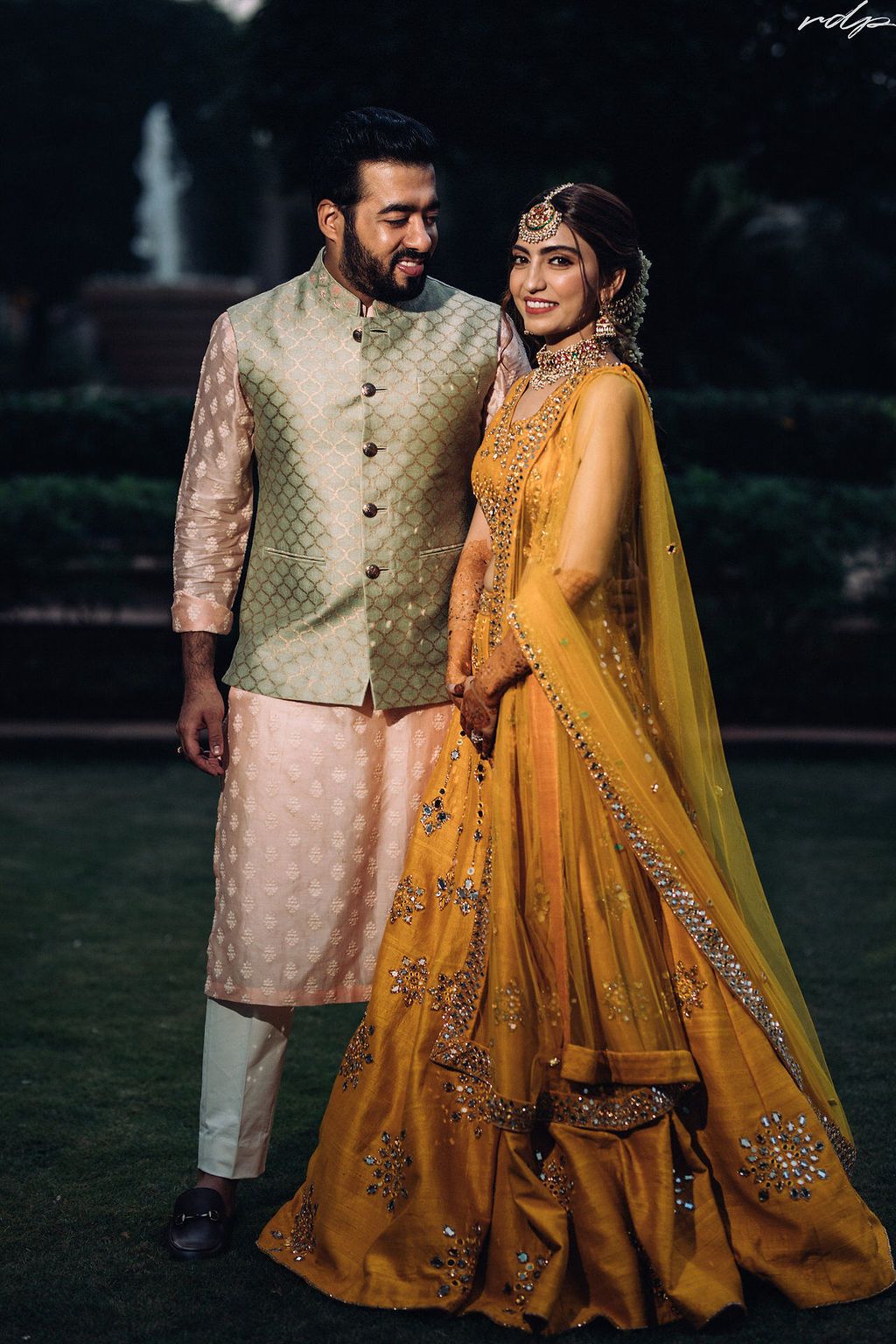 Image via Studio RDP★ 5
Indian wedding photography, and wedding photography in general, are constantly evolving to make sure brides and grooms have the most unique and spectacular photos from their special day. No matter the size of your wedding or the particular style of wedding that you have, getting the right photos will help you evoke the feelings of the day. While there is no denying that traditional wedding photos can make for great memories, including some of the latest photography trends will make you, your friends and family, have jaw-dropping reactions to an already incredible day.