These Brides Rocked A No-Dupatta Lehenga And Looked Sassier Than Ever
BY Garvita | 04 Aug, 2022 | 39431 views | 4 min read
The struggle to be a bride and manage a wedding outfit with a dupatta is real, especially when you're not the coy one who chooses to sit throughout the celebrations. Psst.. if you chose an outfit with two dupattas then dear bridey, you are the real queen. *bows down*
We know the 'safety pins to the rescue' hack does exist but with so much fuss around, you can surely keep the dupatta drama at bay and enjoy the wedding to the fullest. Imagine no hassle while you burn the dance floor? Or while applying the mehndi? Sounds like a smooth ride to us! No wonder so many brides have already jumped into this trend bandwagon.
So, wondering 'how to wear lehenga without dupatta'? Scroll and make notes already.
Love 'em candy hues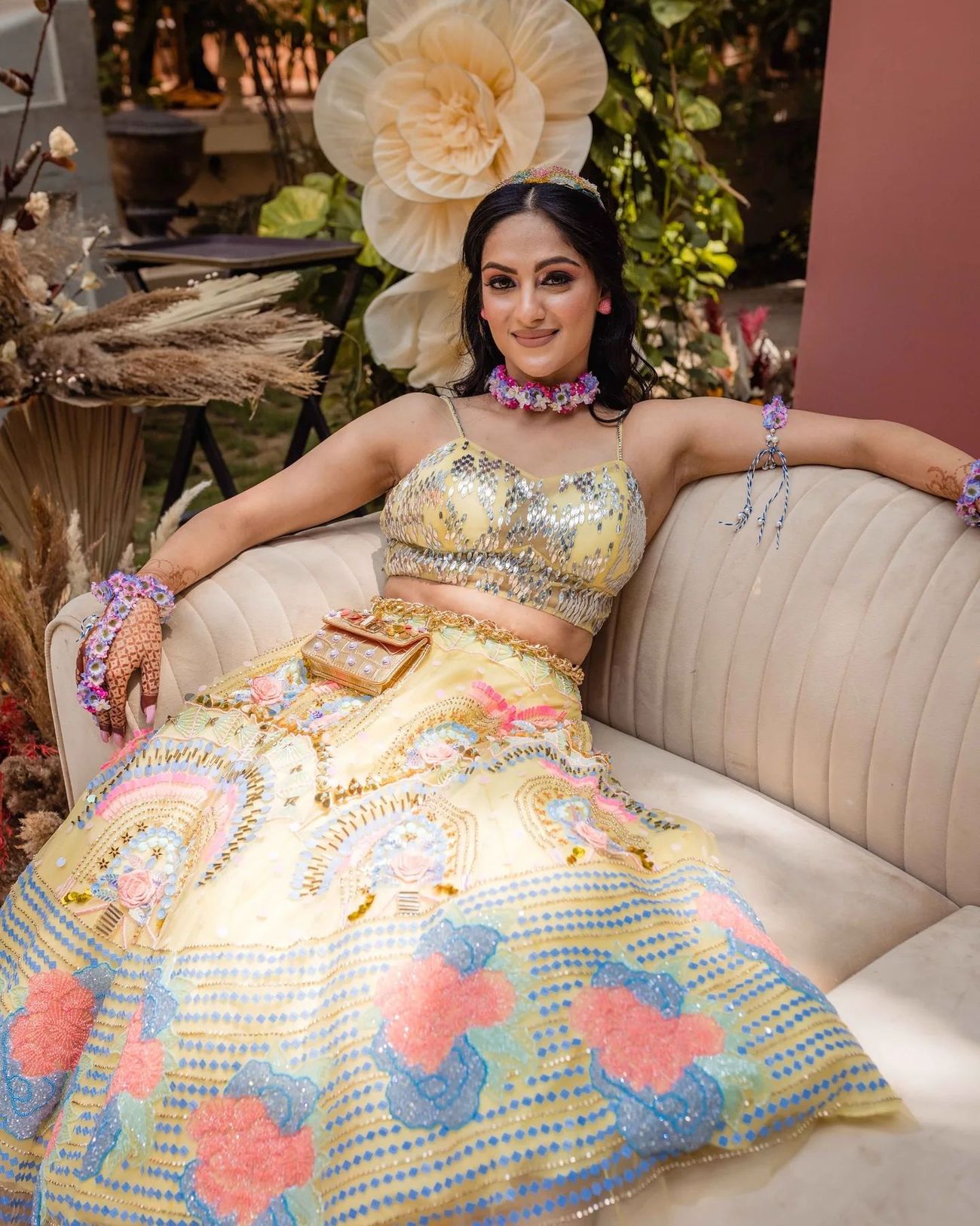 Image via Weddingrams
This 'choreographer' bride had a dance-filled Mehndi soiree, and no wonder she wanted the celebrations to be as chill as possible.
Everything about this outfit is so beautiful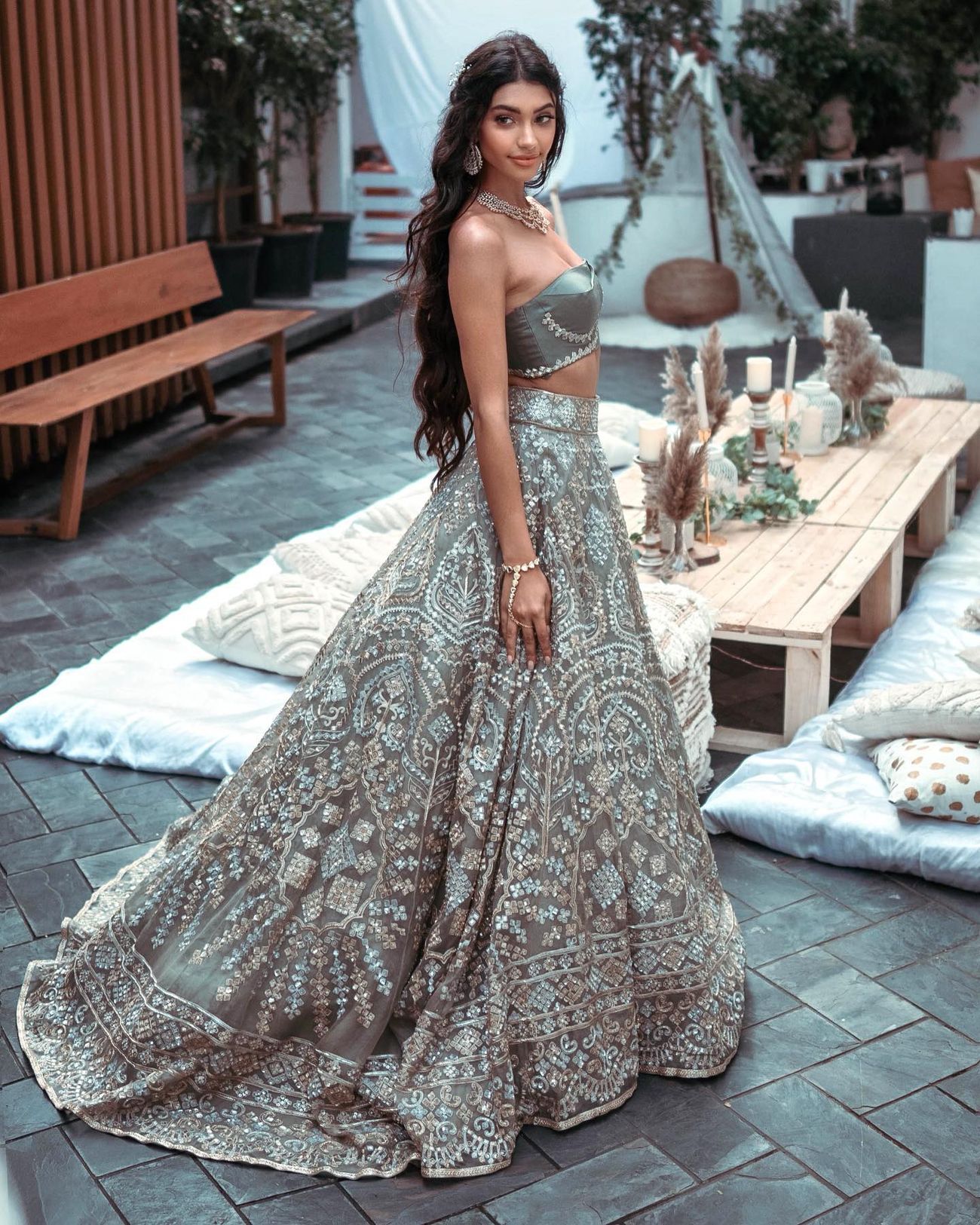 Image via @alannapanday 
Alanna looked gorgeous at the engagement in this floor-dusting grey lehenga with a tube bustier! 
Pretty in pink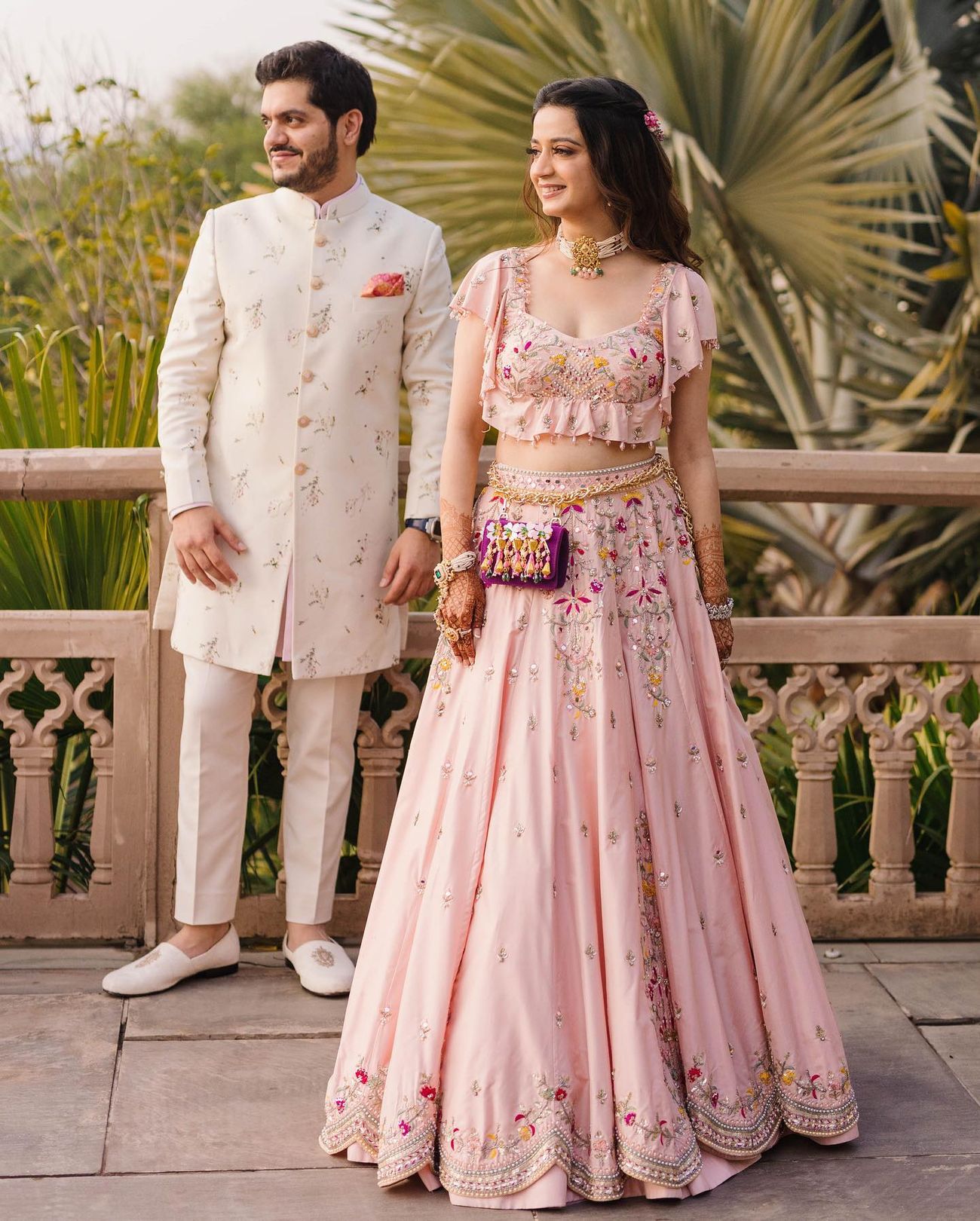 Image via Gautam Khullar Photography
"We wanted a no-fuss, super fun, and chill wedding" - penned, the bride. No wonder she opted for effortless elements like a belt bag and a statement blouse with ruffled details.
Scene-stealing bright hues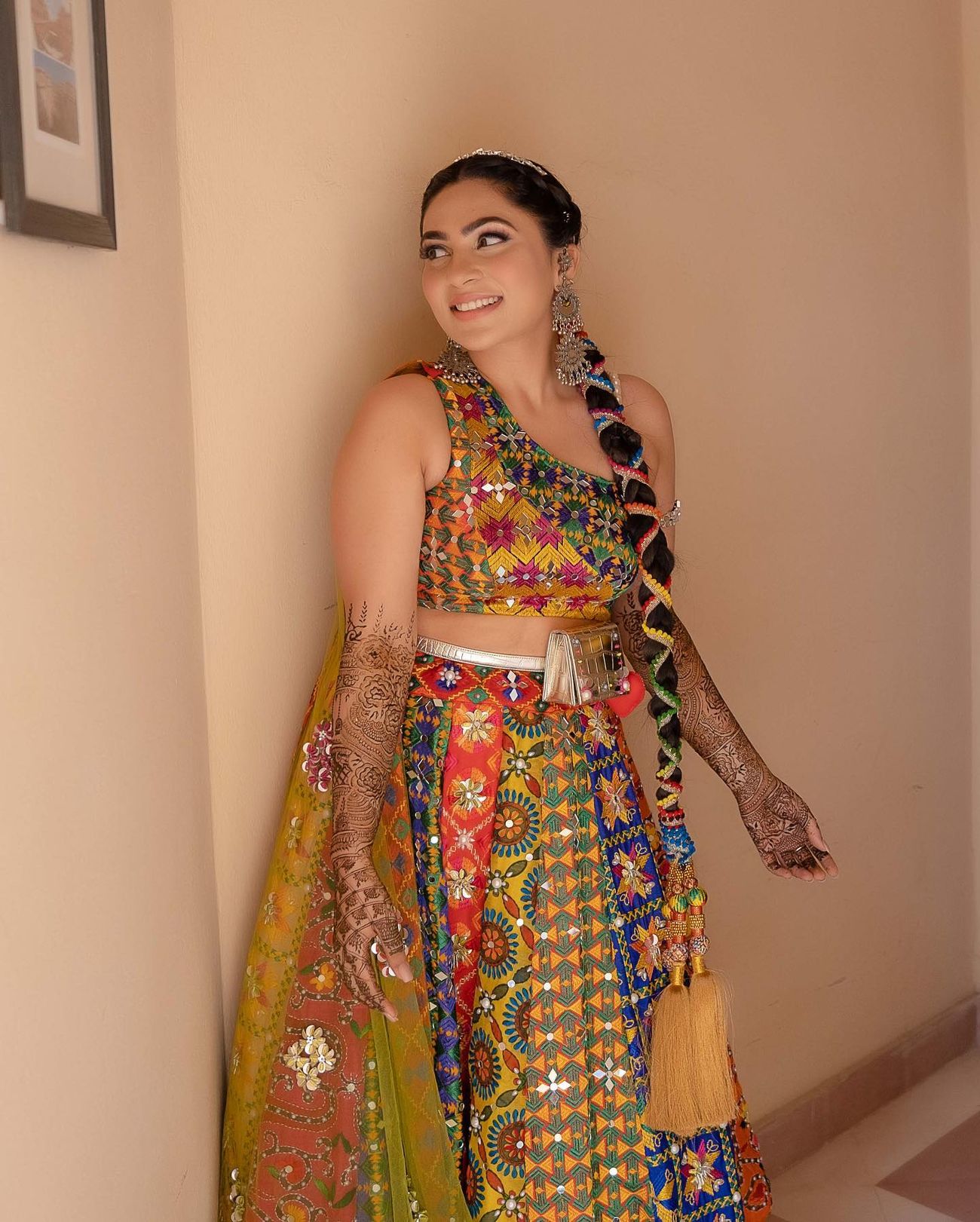 Image via Namisha Sarna
Loved this vivid lehenga choli without dupatta with kutch embroidery and mirror work. So if your mehndi is full of bright vibes, you need an outfit like this one.
When in doubt, add prints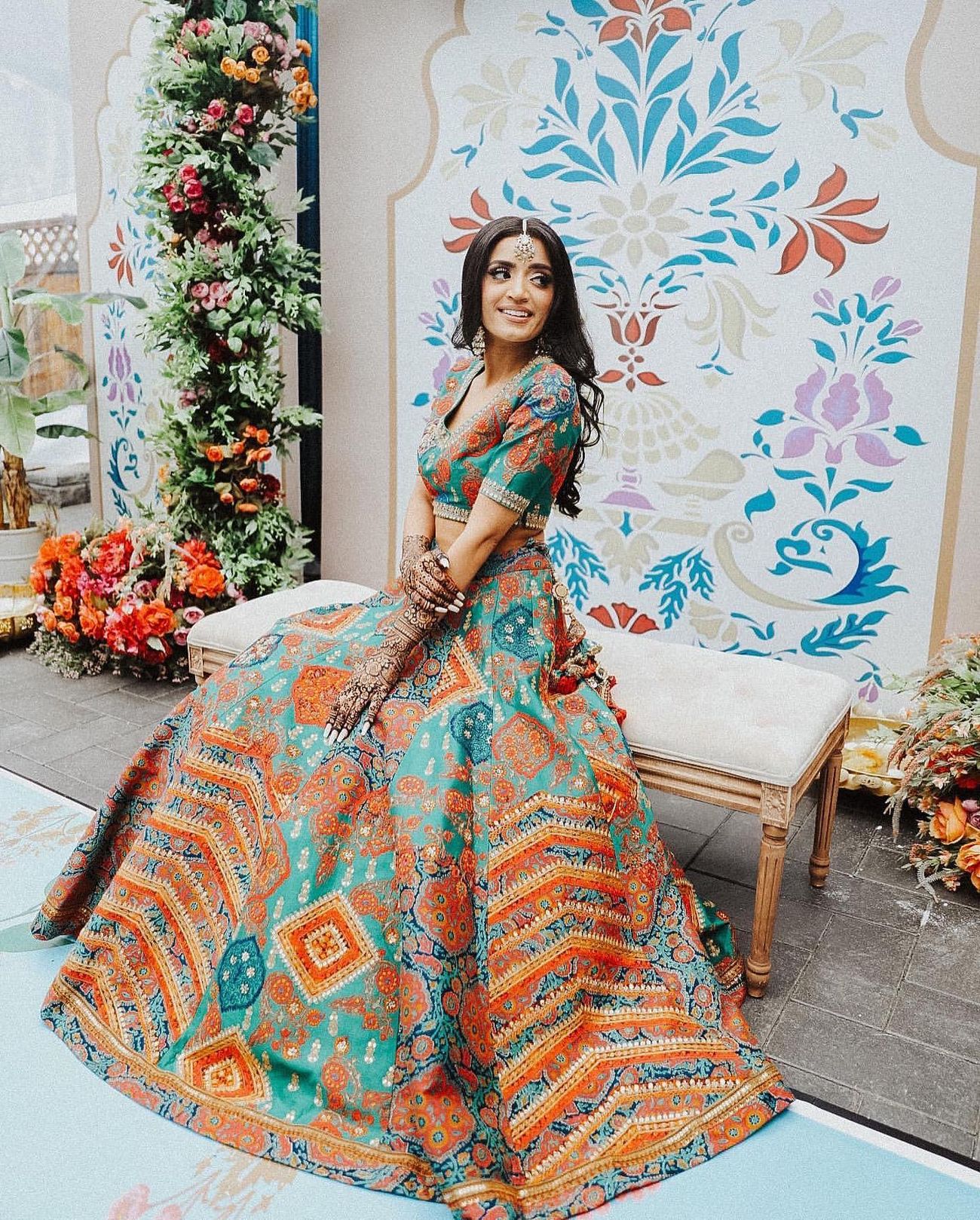 Image via @simssphotography
This bride is proof of how fun prints can make everything better!
Everything about this intimate Mehndi look is LOVE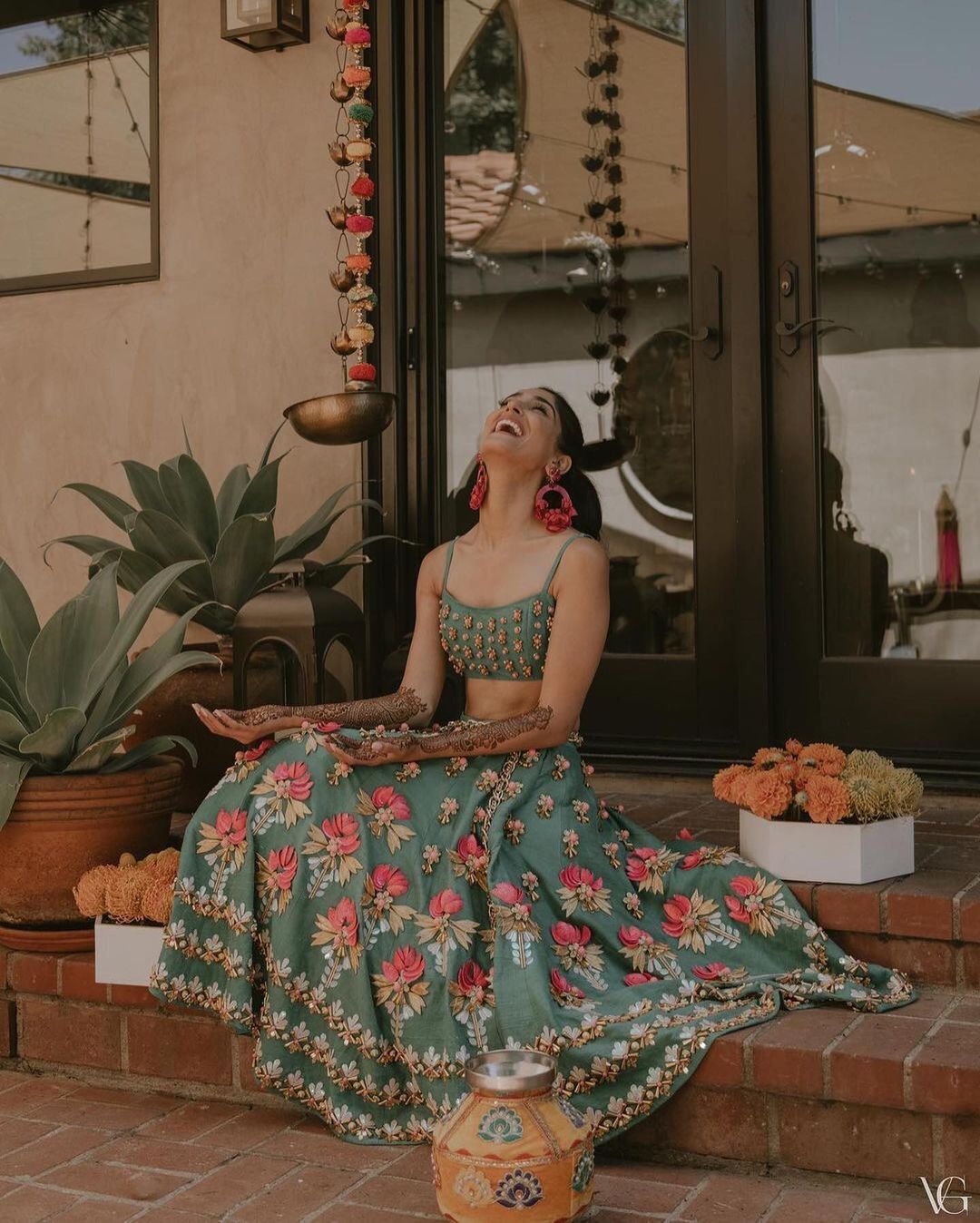 Image via Vinuthna Garidipuri
An OTT embellished crop top lehenga without dupatta is a statement piece in itself. Bookmark-worthy, ain't it?
In awe of the glam quotient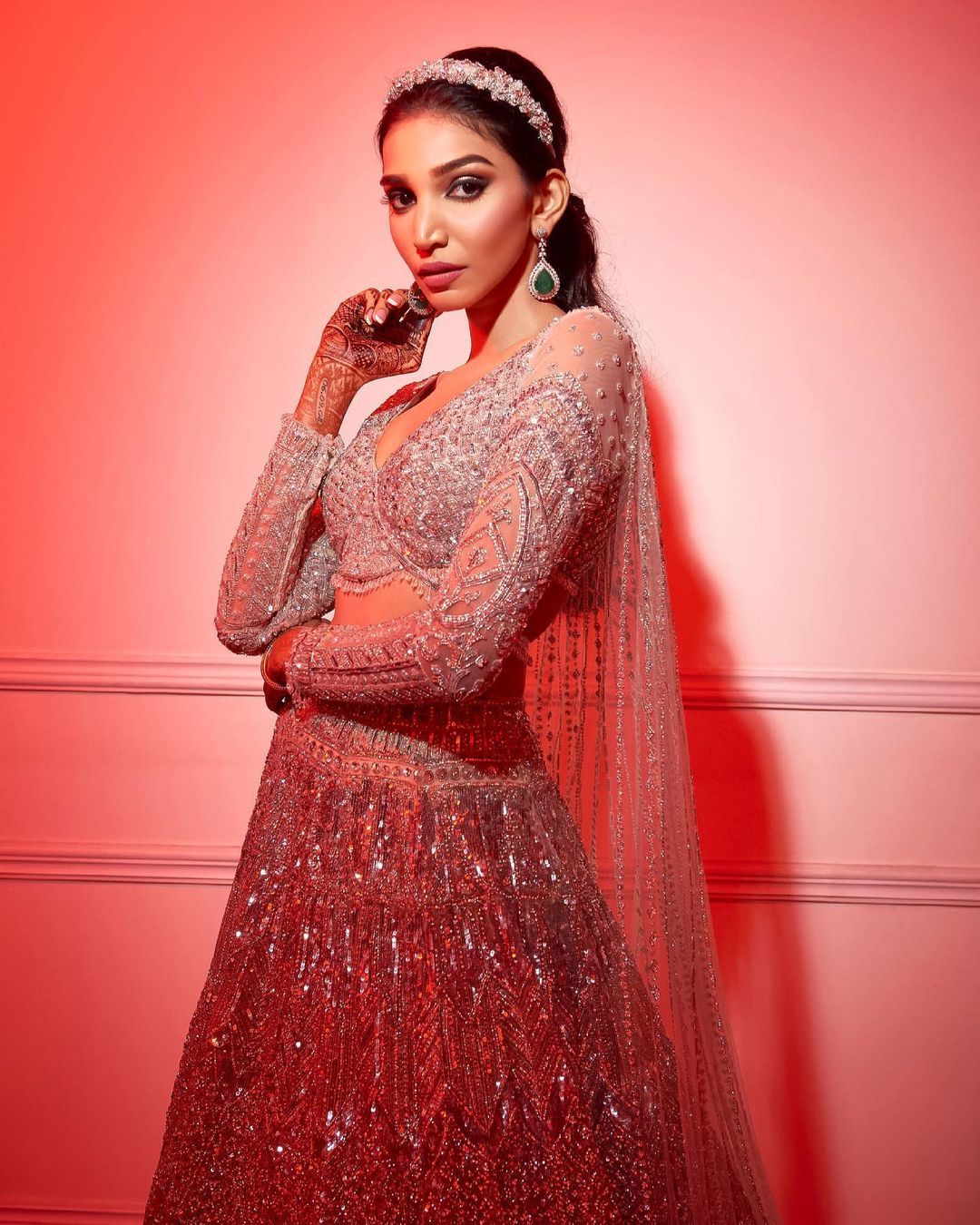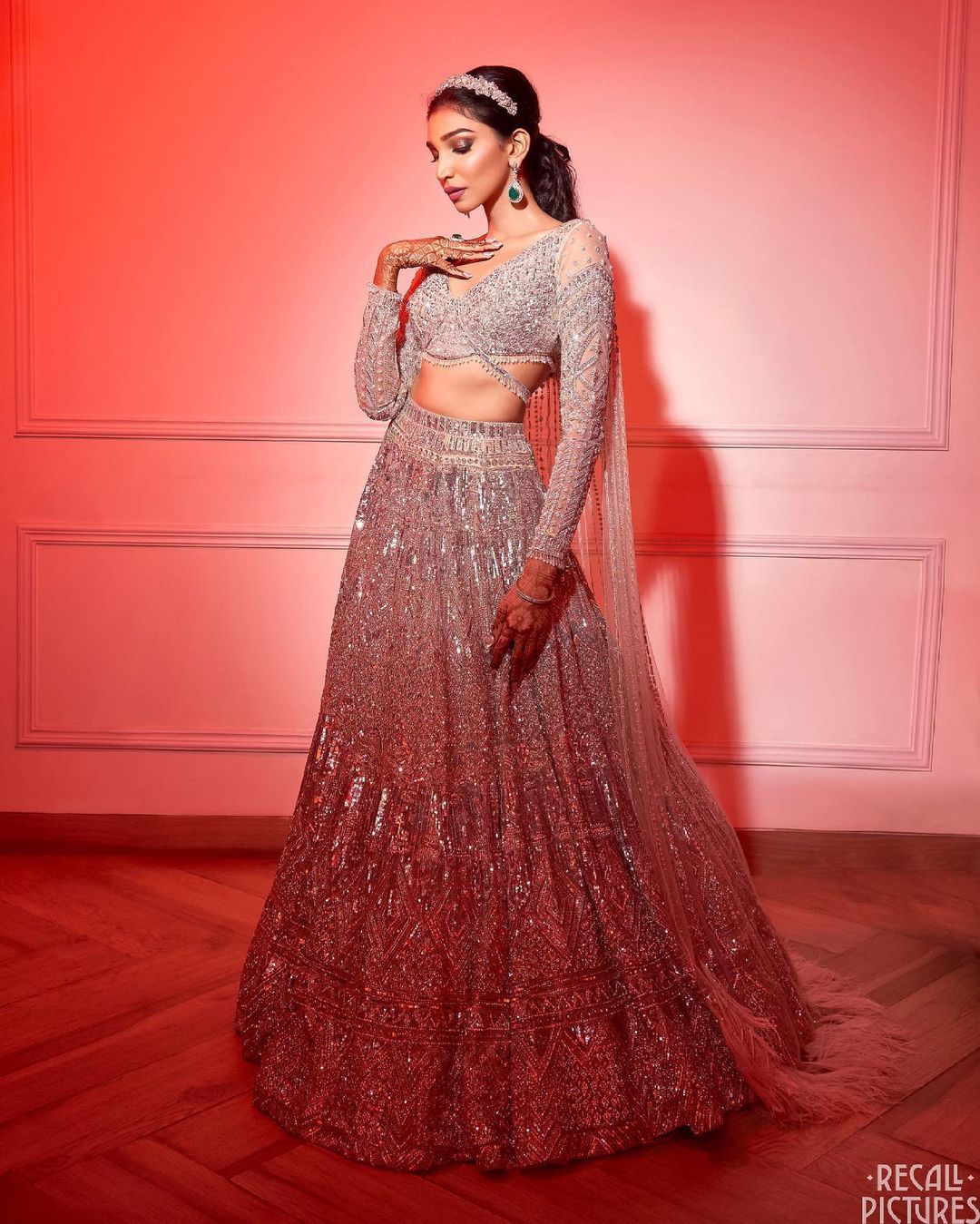 Image via juhigodambe
Blogger, Juhi Godambe set the internet on fire with this glimmering lehenga without a dupatta that she wore for her Sangeet!
Check out more brides who wore exquisite Falguni Shane Peacock outfits!
What's not to love about this burnt orange bridal lehenga?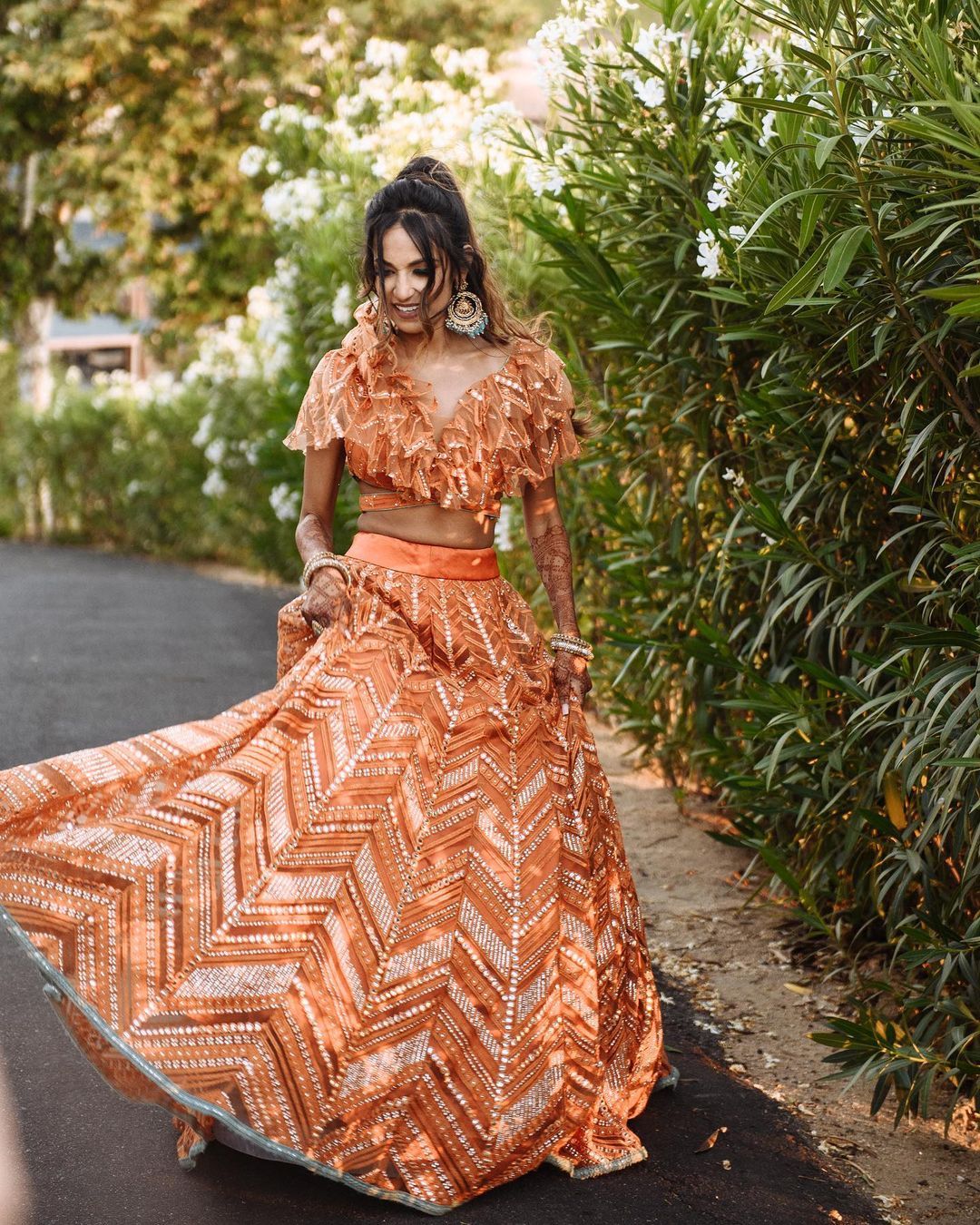 Image via Balerina Films 
This bride chose a blouse with dramatic details! A unique hue and maximalism did its magic without a dupatta.
Love at first sight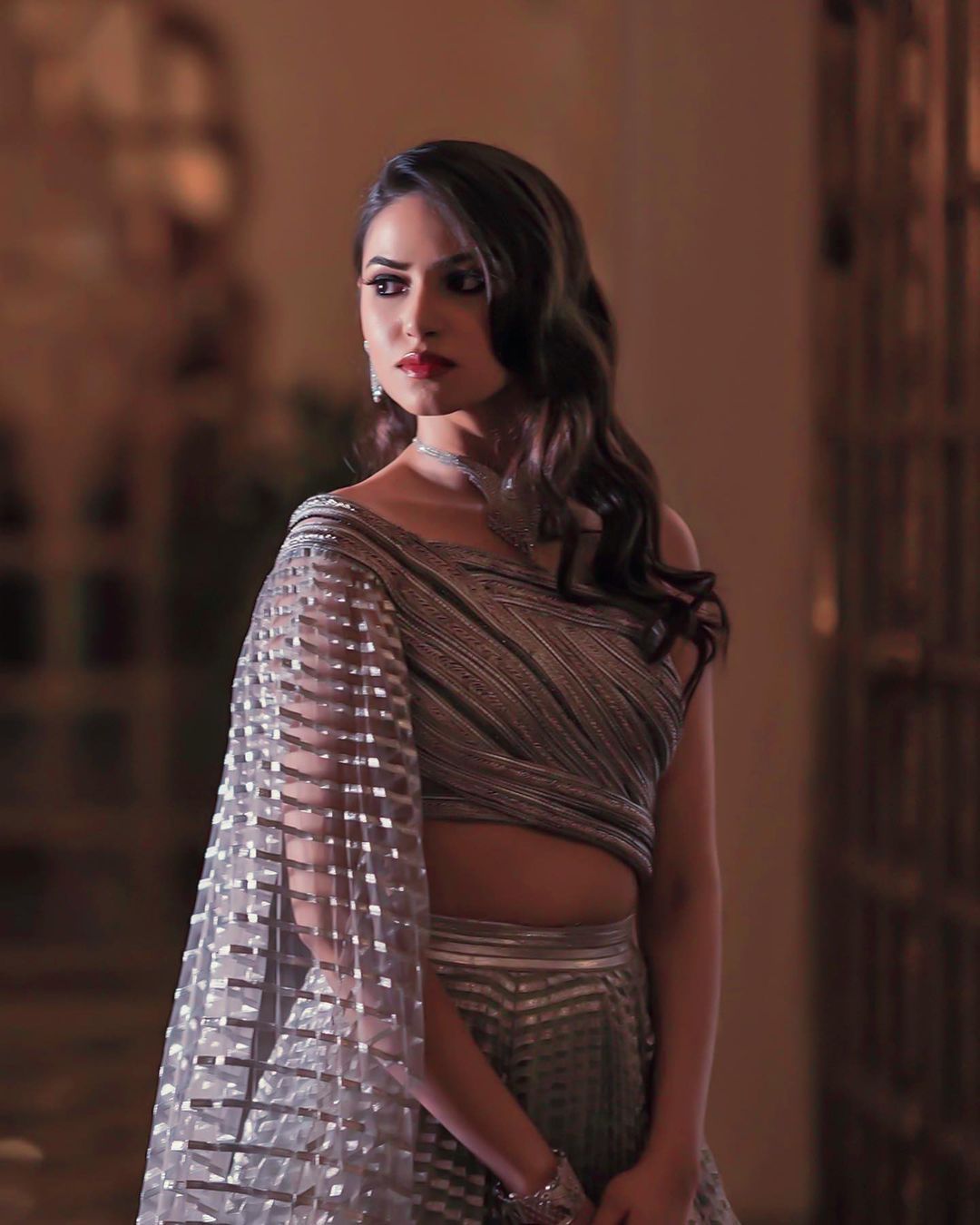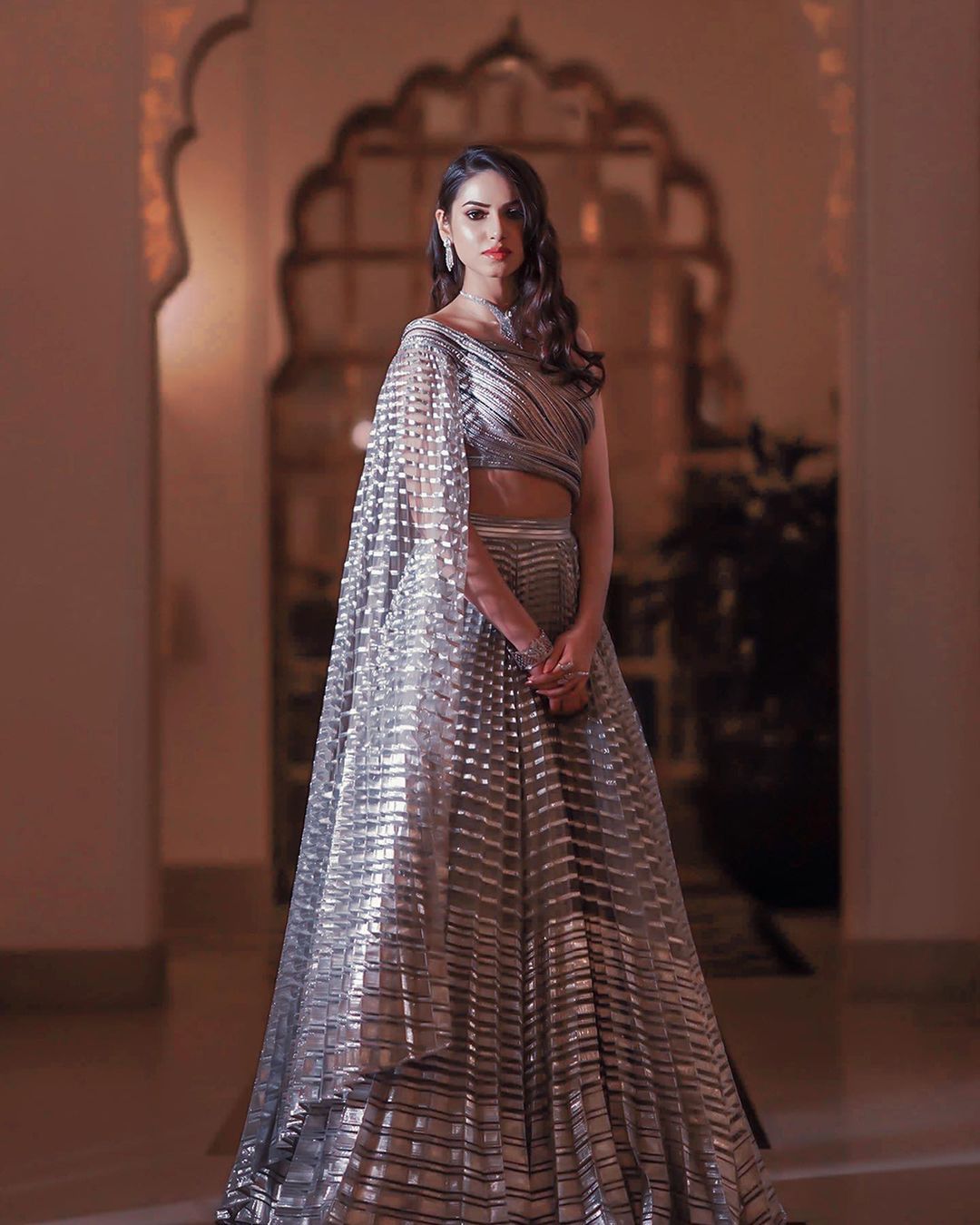 Image via Amit Aggarwal
This bride ditched a dupatta for a metallic corded blouse with drape, instead. And we can't stop going gaga over it!
The cape got us smitten at the first glance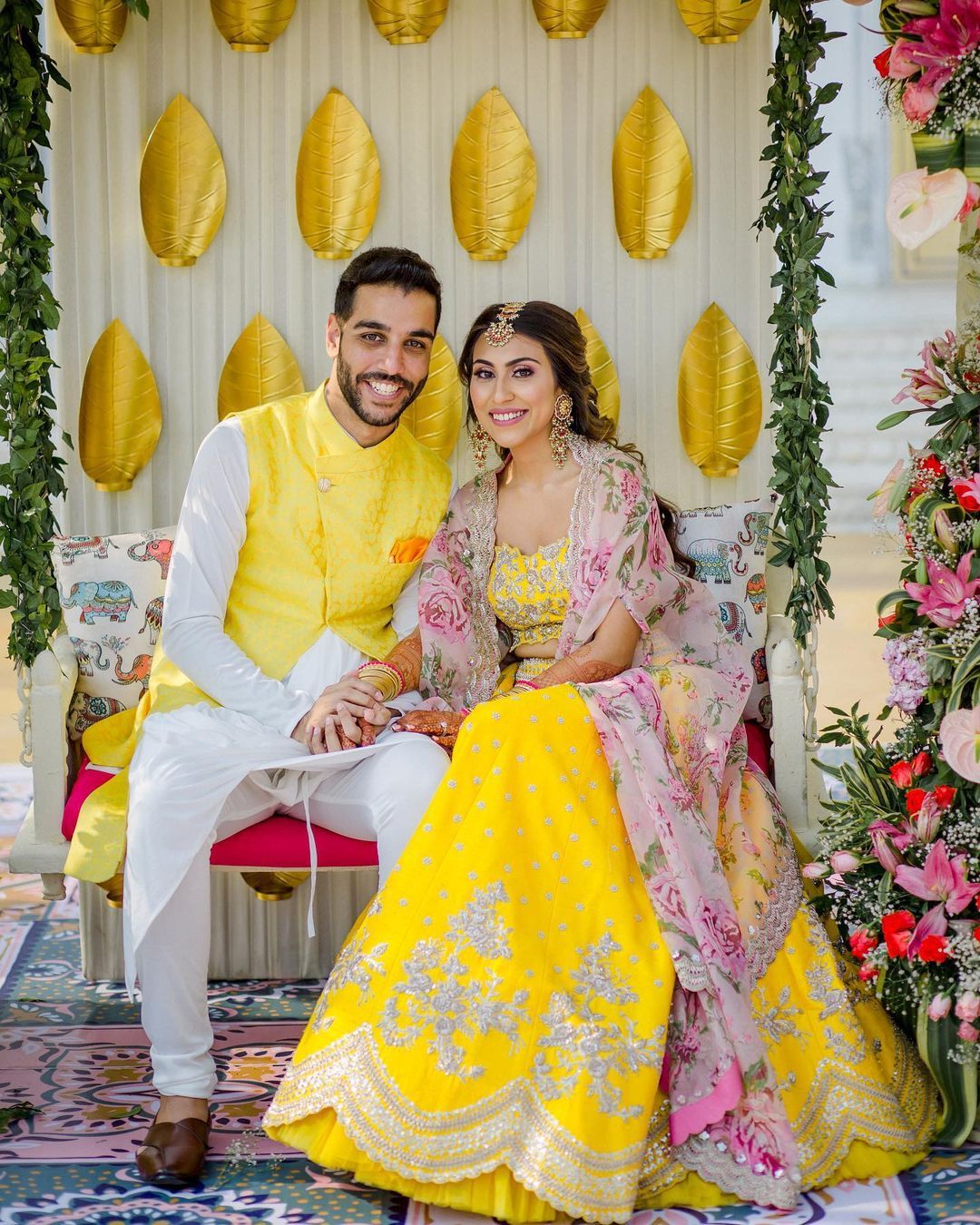 Image via Sam & Ekta - Sonder Frames
This lehenga design without a dupatta is the easiest one to carry. Super classy!
Add a slit to your lehenga skirt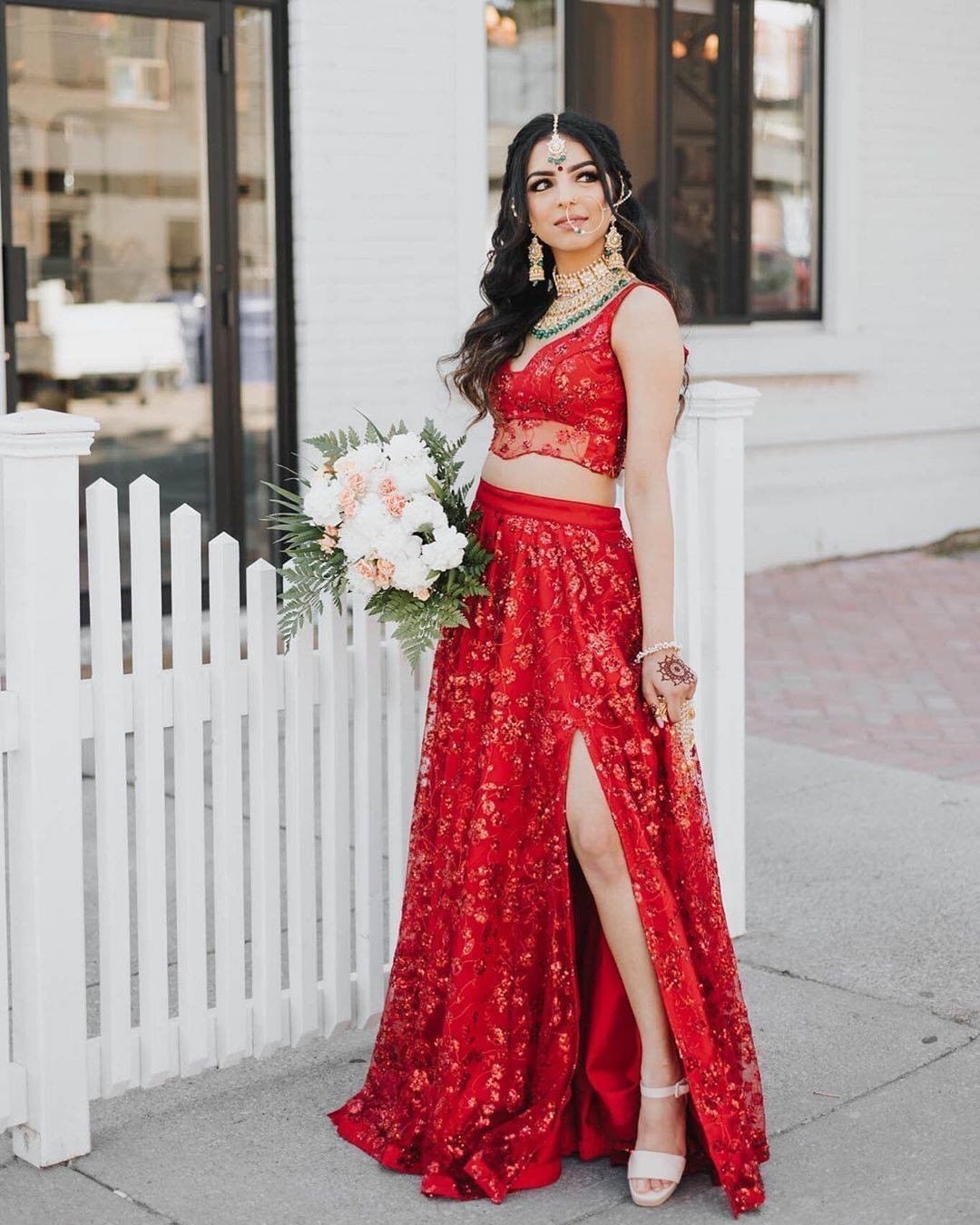 Image via @deekapadiyaofficial
Well, that modern lehenga choli doesn't need a dupatta at all. So skip skip skip! 
Totally eyeing that cape sleeved blouse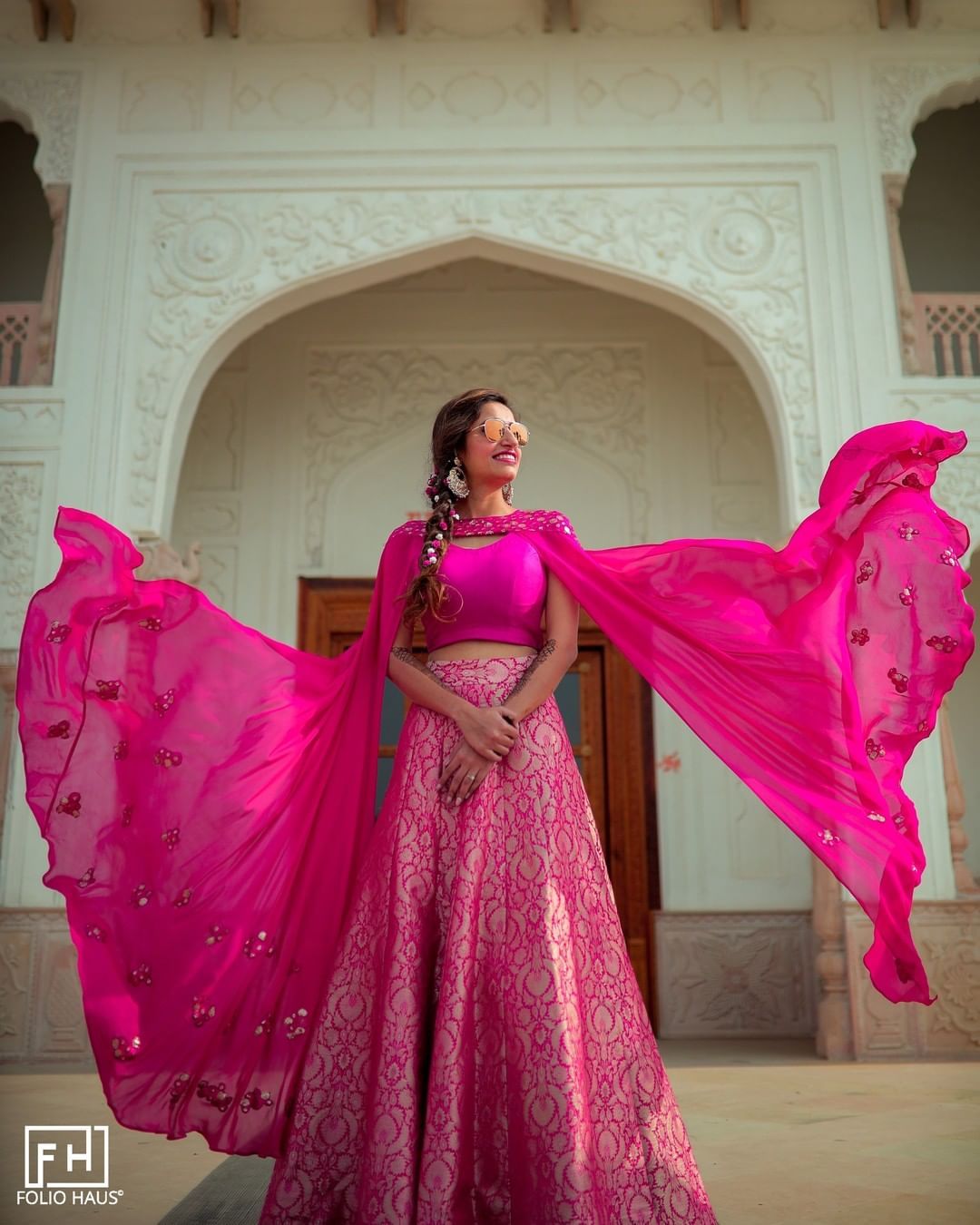 Image via Folio Haus
Honestly, this outfit gives enough illusion of a dupatta tattoo, without even carrying one! Steal-worthy, to say the least.
Keep your print game strong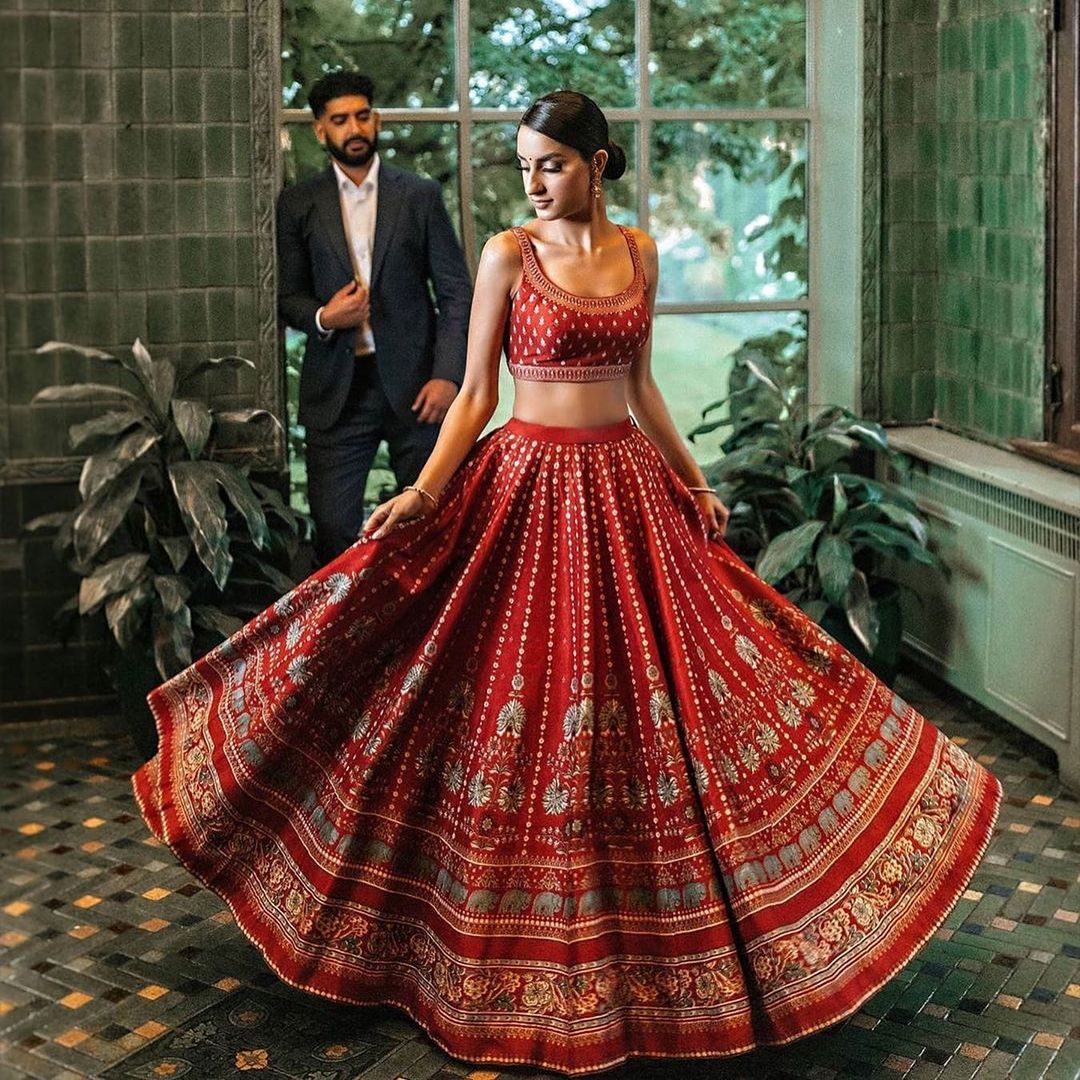 Image via @amritphotography
The fresh bit of this lehenga choli is definitely the switch from conventional embroidery to a hep pattern. You can always get the blouse designed like a crop top to make it easy for you to give the dupatta a miss. 
The bell-sleeved blouse is the winner here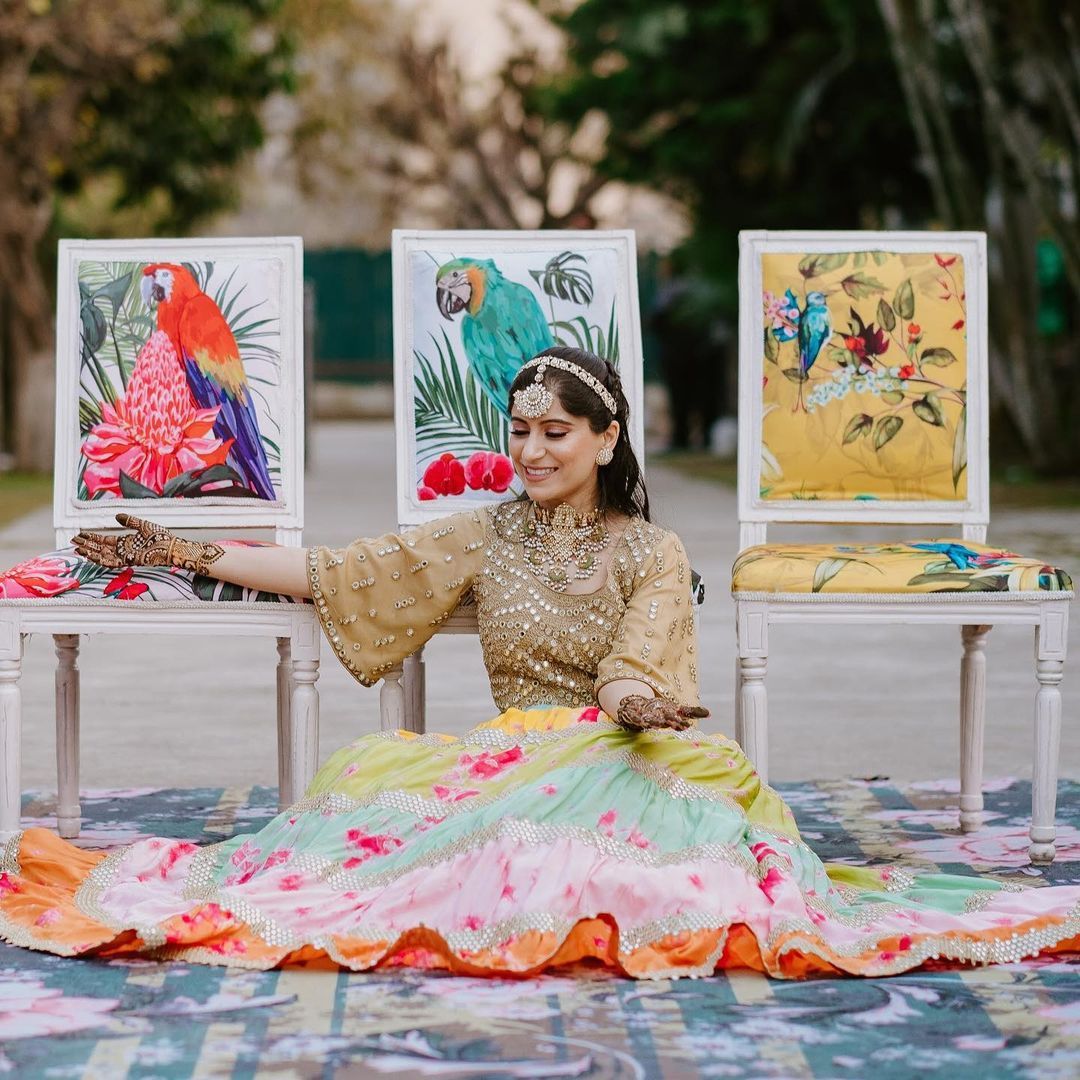 Image via Ombre by Harsheen Jammu
One glance at this lehenga design and you know you don't need a dupatta at all. 
Let the trend be in focus!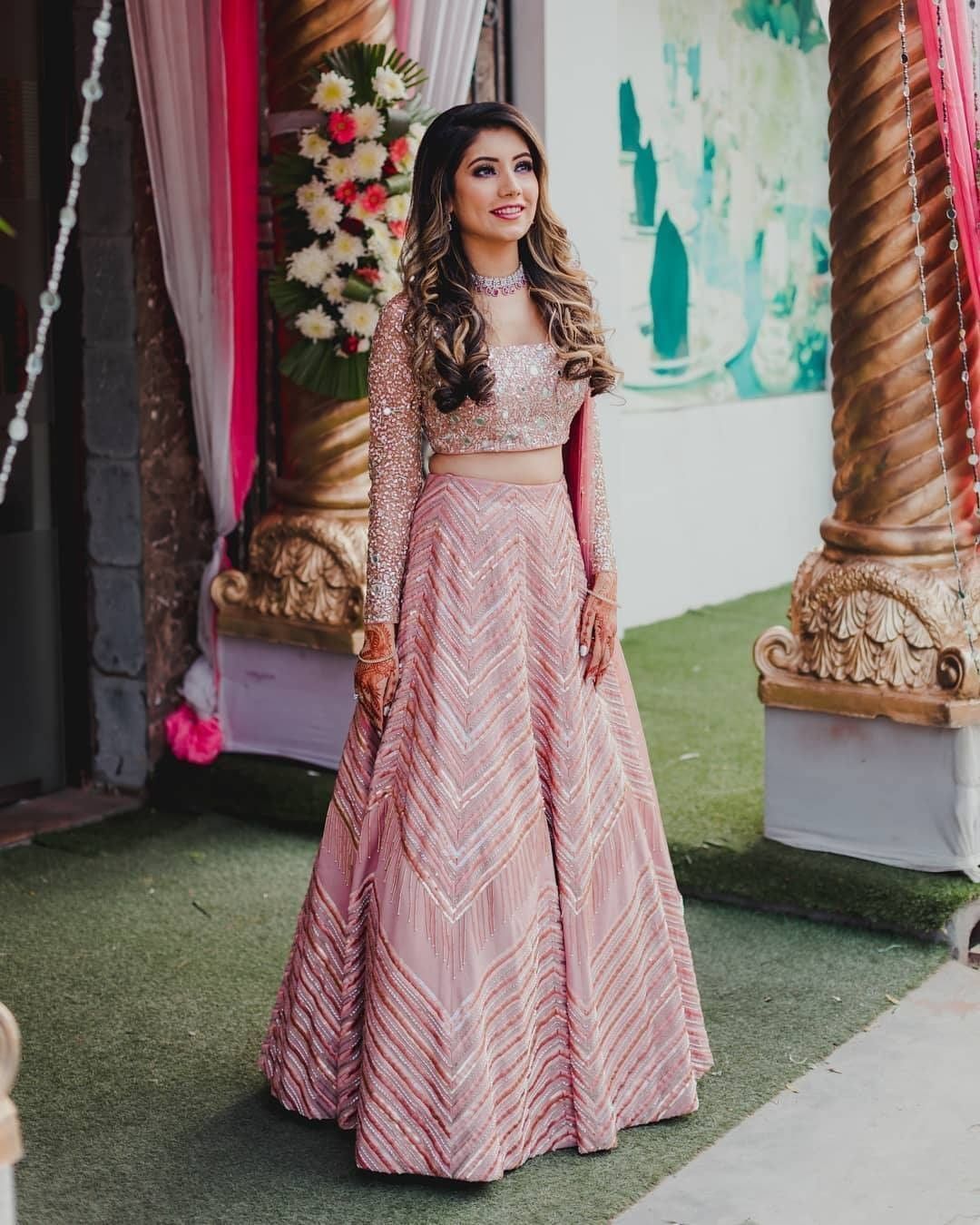 Image via Yoshita Couture
Chevron lehengas are trending and we know they're so in demand. To let the highlight of your look be the trend why cover it with a dupatta. Psstt.. full sleeves blouse and winters go hand in hand. Perfect engagement outfit, ladies! 
Want to look wedding-ready at your winter soiree?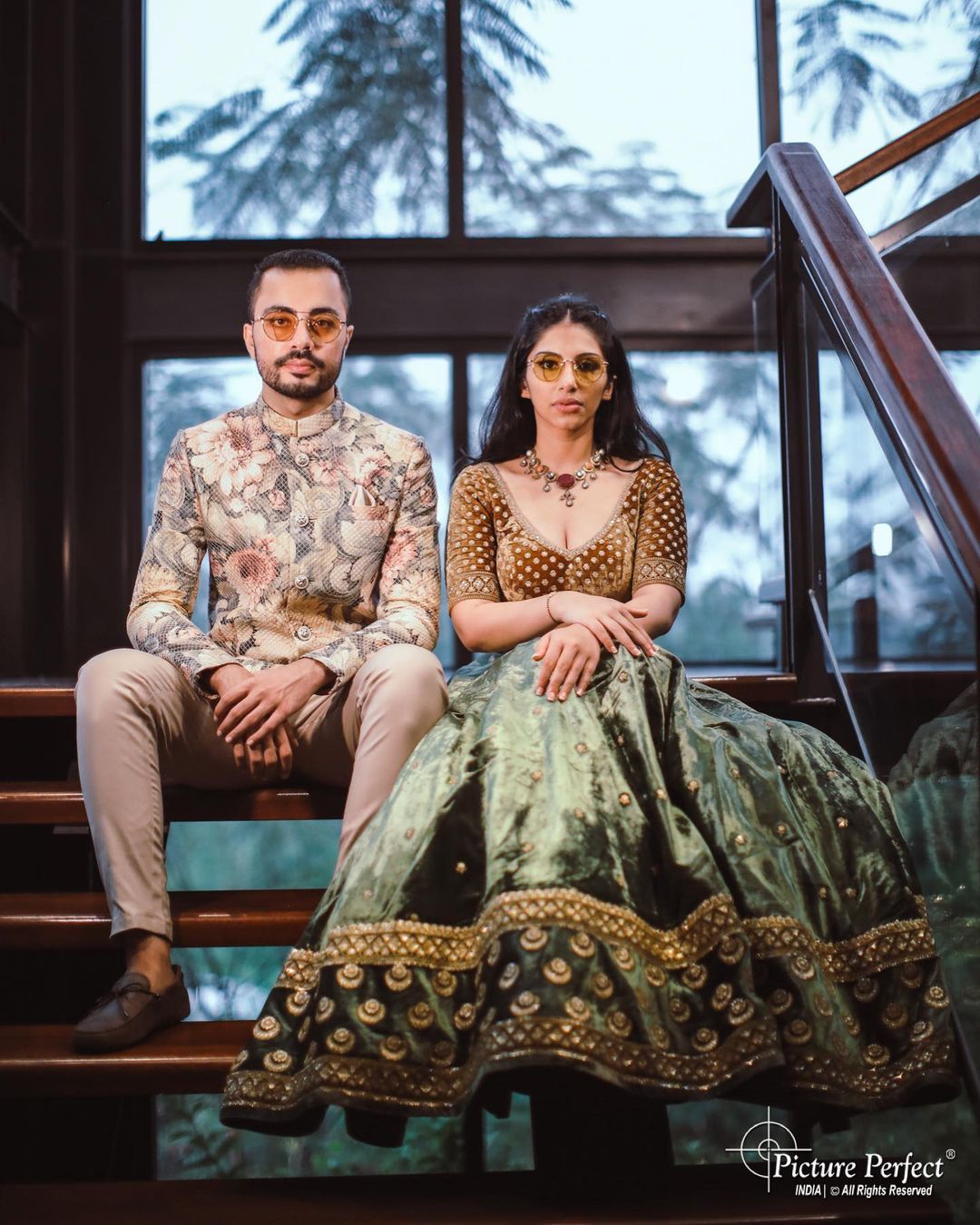 Image via Picture Perfect India
Take cues from this bride on how to ditch a dupatta and embrace earthy hues, velvets, and prints, all in one go!  
Layer it with those heavy jewels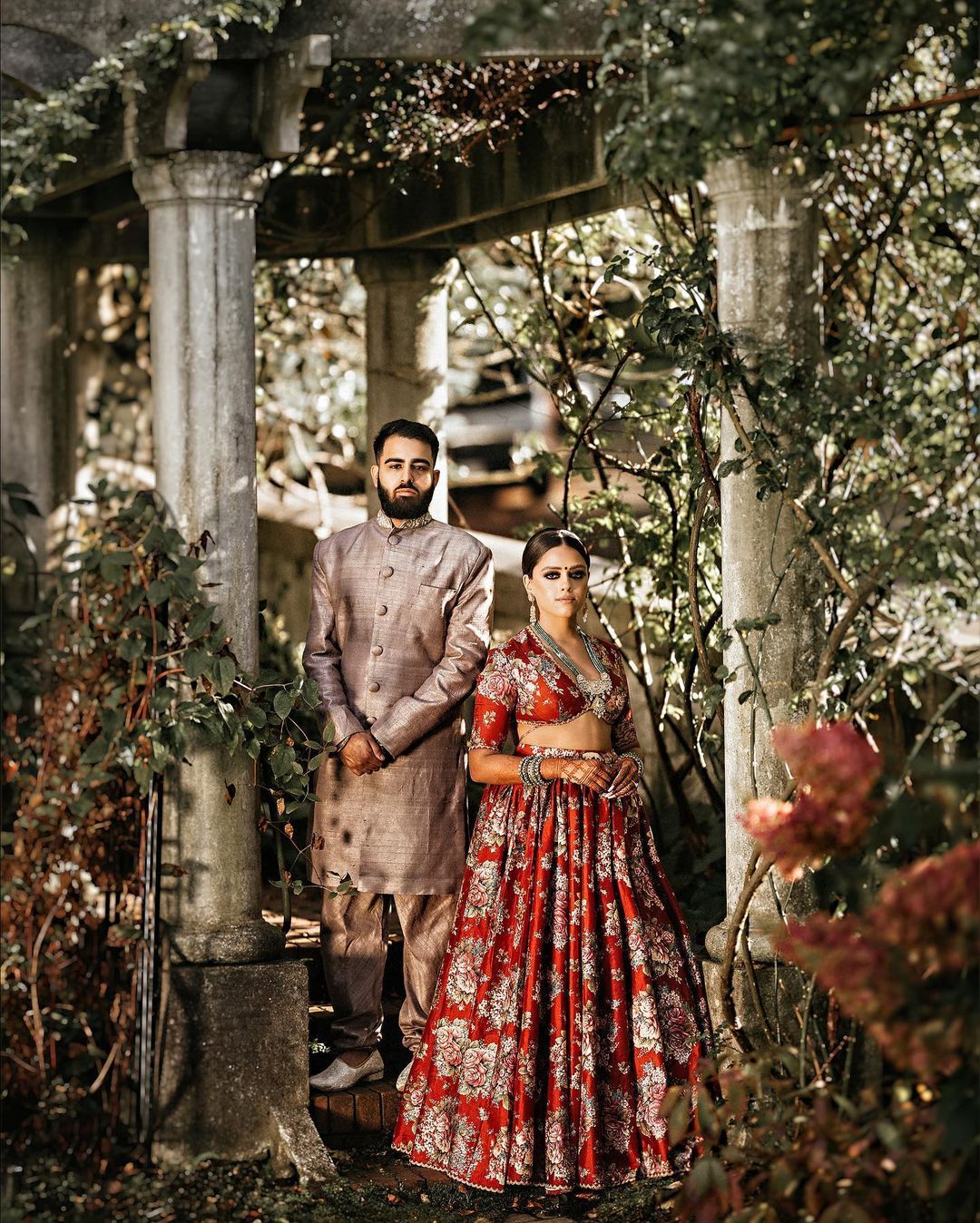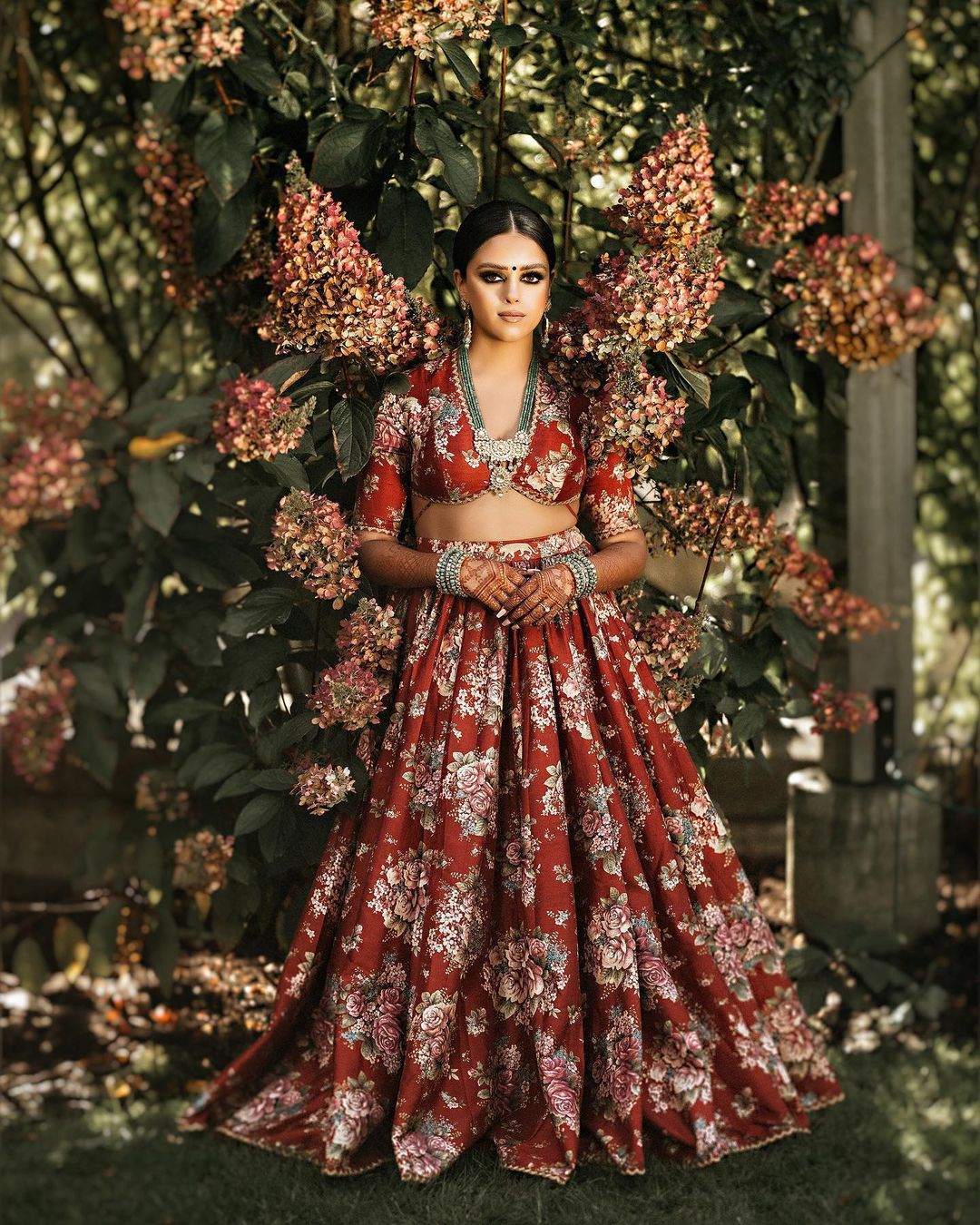 Image via @amritphotography
That's really one clever hack, if you feel you'll be uncomfortable with a dupatta and a deep neck blouse, it's always a great idea to style it with exquisite jewellery and enjoy your Sangeet, just like how this bride did. 
Slip into vivid hues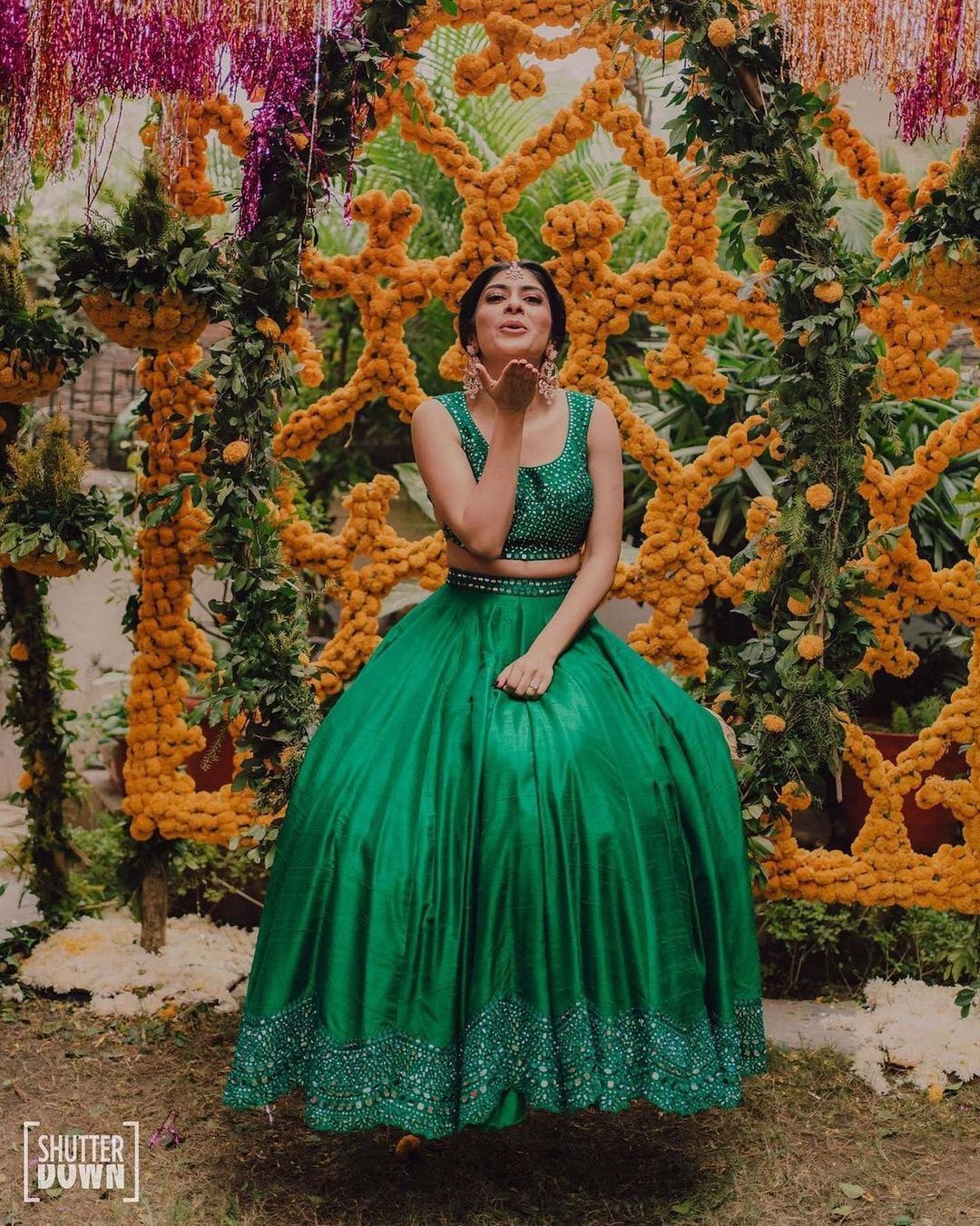 Image via Shutterdown - Lakshya Chawla
.. and bid adieu to dupatta woes!
Experiment with unique blouse designs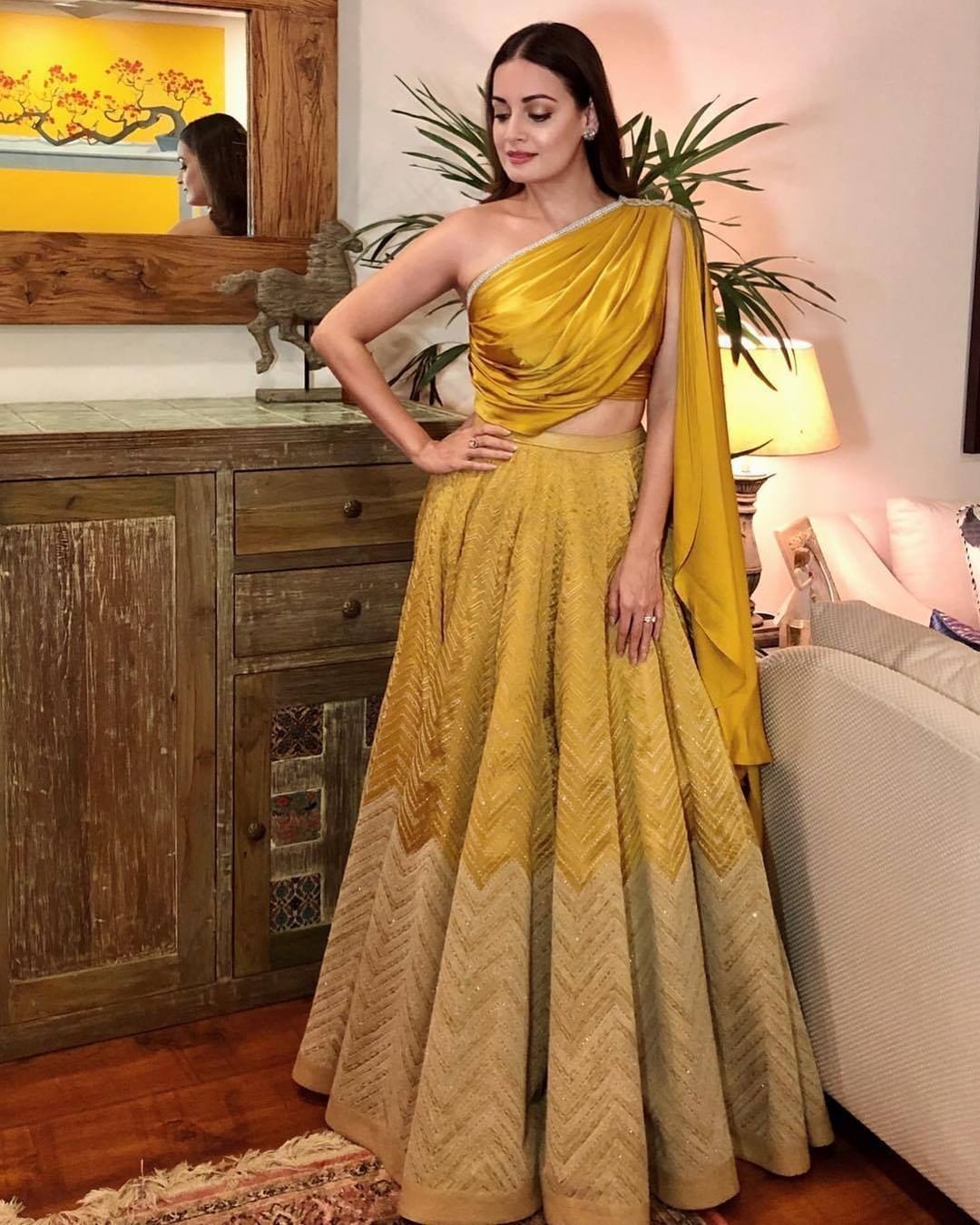 Image via diamirzaofficial
We're gushing over this one-shoulder blouse with a flowy sleeve! An epitome of elegance. 
So, what say? Would you give this sassy trend a shot?
ALSO READ - 5 Attached Dupatta Ideas For A Fuss Free Sangeet