The cutest ways to involve your neice/ nephew in your wedding
BY The WMG Bride | 21 Jun, 2015 | 1861 views | 2 min read
That adorable cutie in your house who makes you smile even when you are at your lowest?? Make sure that tiny tot is as much a part of the wedding as you are , making  some beautiful memories in the process. We loved how these couples involved their nephew, niece's or baby cousins on their special day.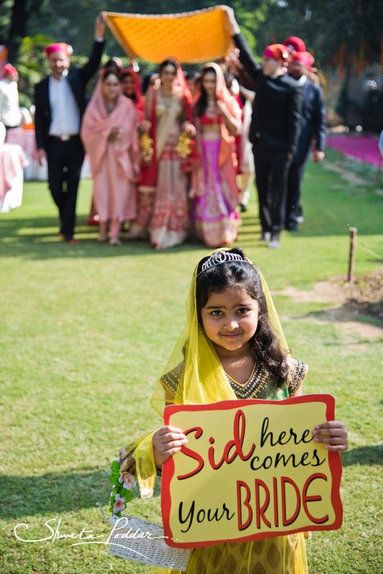 Photography by Shweta Poddar from the Album: Alia and Sid
1. Here comes the bride: Having your niece or nephew hold a placard saying"Here comes the bride" is an absolutely adorable way to enter. You can get creative with the sayings - our favourite ones include "Arjun Chachu, here comes chachi " or " Look whose here"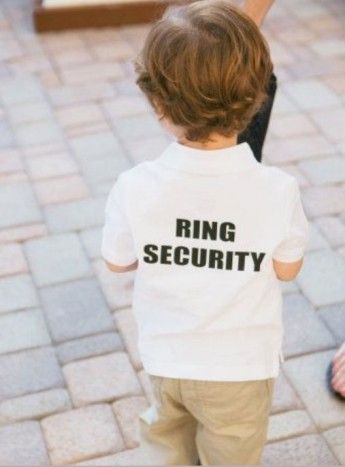 2. Ring Security: How utterly adorable is this- nephew wears a t-shirt saying 'Ring Security' and he carries the ring on your engagement and gives it to your fiance for slipping it on your finger
3. Let one of the invitation inserts be from their side: Having a mehendi ? Let that insert in your invite be on behalf of your niece or nephew . Think something along the lines of "Anaira invites you to Aarushi Maasi's mehendi- a day of dhol, dancing and fun" .
4. Mini bride or groom: Get your niece and nephew to dress exactly like you- just mini versions of your own outfit. It is definitely 'aww inducing' and something special they can actually frame and remember for life.
5. Sangeet Performance: Whether or not they are a mini  Hrishik Roshan, let your nephew or niece get center stage in a solo performance. You could even theme your sangeet so that it shows your story as you grew up and your niece could be a mini you!
5. Have a kids station at your wedding : Don't know what a kids station is? Read this here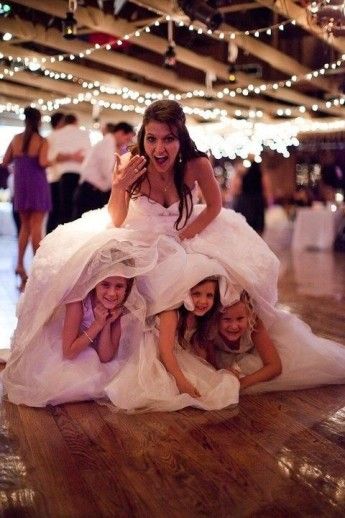 6. Get the cutest photos ever: Baby girls and boys can make for the prettiest, cutest photos of them all, so set aside some time right after you are ready to get a mini photoshoot with your little cutie.
7. Helium Balloons: Kids love balloons, and if you have a posse of tiny tots at your wedding - have them hold clear helium balloons (think white or pastels) and release it into the sky the moment the Jaimala happens.