The Most Amazing Fusion Dessert Ideas for your Wedding!
BY Sakshi | 09 Jul, 2016 | 12247 views | 2 min read
Bored of serving and eating the same old Gulab Jamun, Gajar Halwa and Ice Cream at every wedding? We agree that these are timeless Indian desserts which find a favourable palate in people of every age and type, but how about we mix things up a bit? If you're looking to do something a little out-of-the-box for your wedding, then here is some amazing inspiration... some interesting desserts for Indian weddings.. some old, some new and some which are a mix of the two!
Gulab Jamun Cheesecake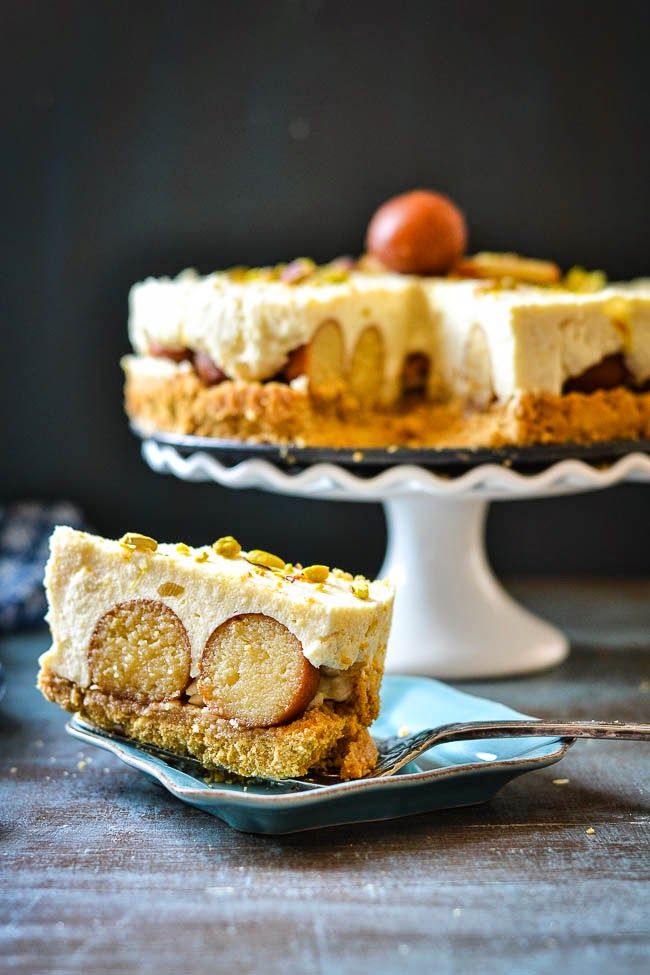 Photo Courtesy: www.foodgawker.com
Is it a Gulab Jamun, or is it a Cheesecake?... Wait... it's both! An amazing way to bring together two favourites! And trust us, it tastes as good as it looks!
Gulkand Cupcakes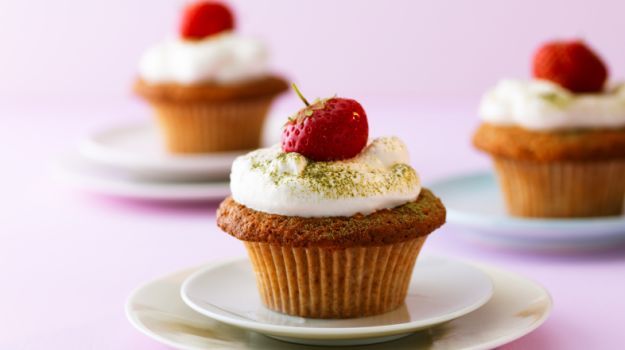 Photo Courtesy: www.food.ndtv.com
How adorable do these look? We are pretty certain that the name itself will turn quite a few heads! They might look like that, but the flavour is all Indian! There are other varieties that can also be made, like Gulab Jamun or Kesar Badam Cupcakes!
Apple Jalebi with Gulab Ice-cream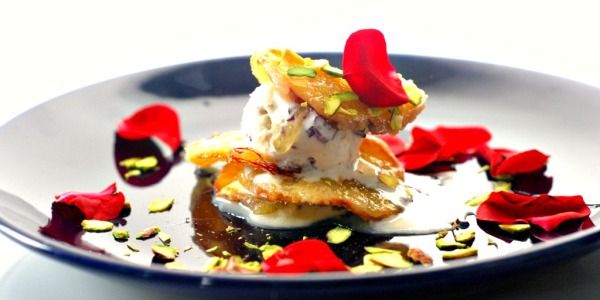 Photo Courtesy: Pinterest
What an interesting combo! A twist on Jalebis and Indianised ice-cream, and together you get a dish that looks straight out of Masterchef!
Motichoor Rabri Parfait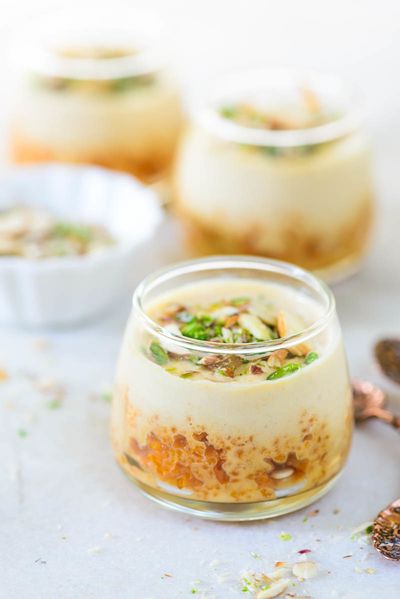 Photo Courtesy: www.whiskaffair.com
What?! Does something like this even exist? We bet that's the first thing that came to your mind.. but it does, it looks pretty and we hear from people who've had it that's it actually amazing!
Coconut Cream Carrot Halwa Trifle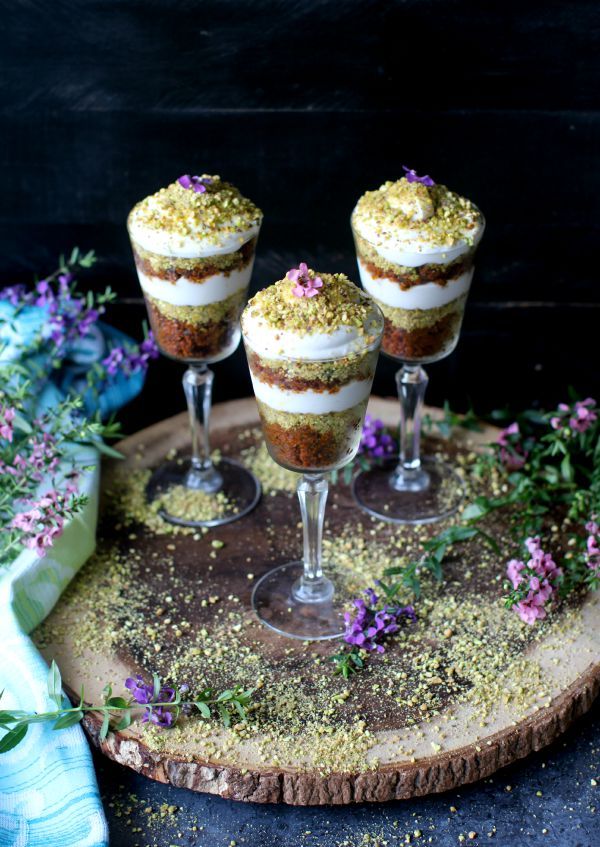 Photo Courtesy: www.peasandpeonies.com
Yes, that is a fancier looking Gajar Halwa! Can you ever image our Indian dessert could look like that? Infused with coconut cream and pistachio, this one makes one stunning wedding dessert!
Rasmalai Tres Leches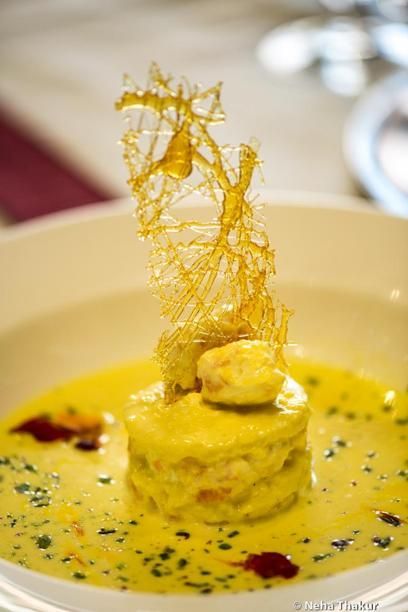 Photo Courtesy: Pinterest
This one has become pretty popular off late being featured in popular restaurants. This is basically Rasmalai with mango creme and caramel!
Mango Pannacotta with Sevai Kheer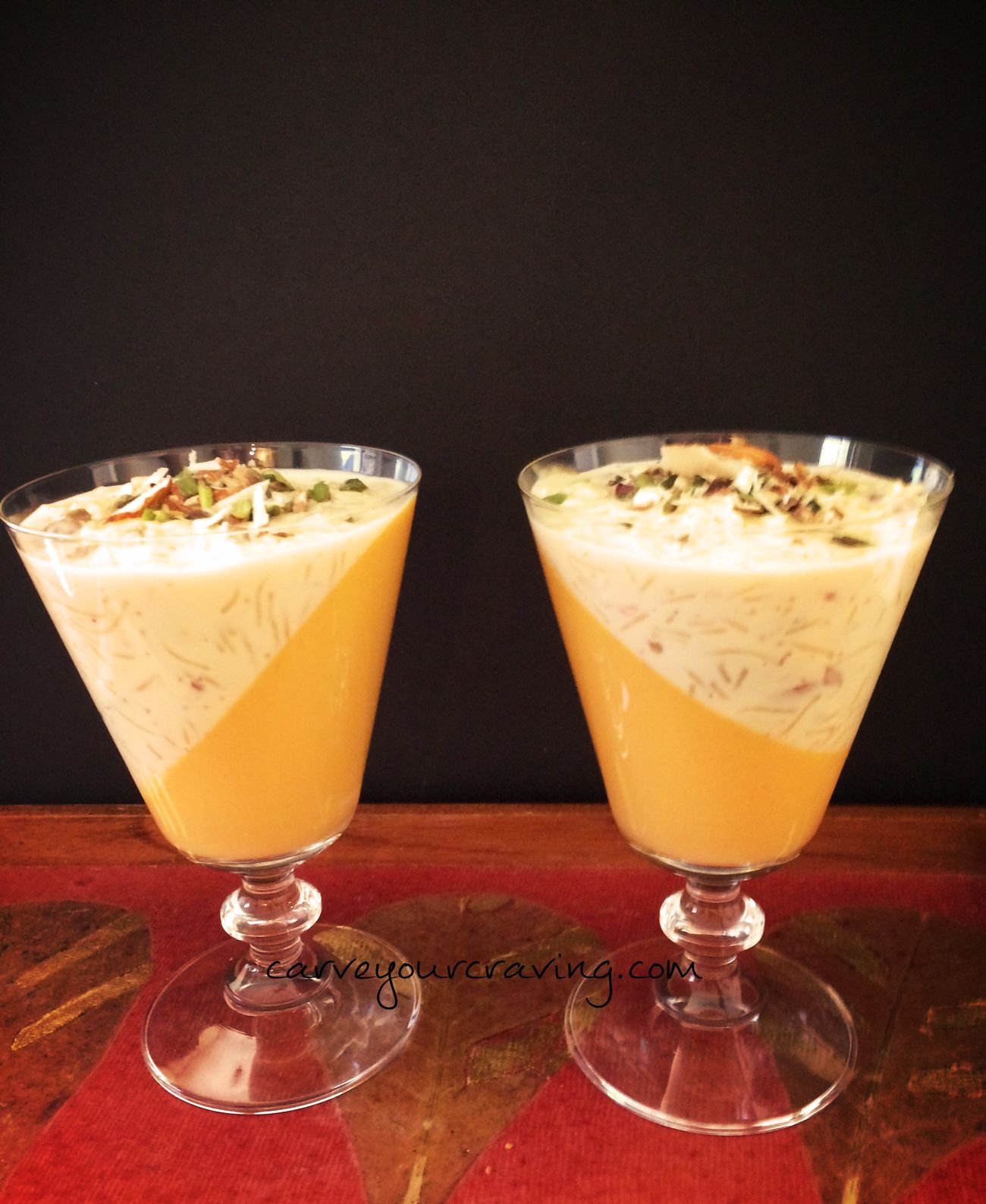 Photo Courtesy: www.carveyourcraving.com
The humble Sevai Kheer meets the not-so-humble Mango Panacotta! Easy and pretty to carry when served like this, and super yummy to eat!
Thandai Mousse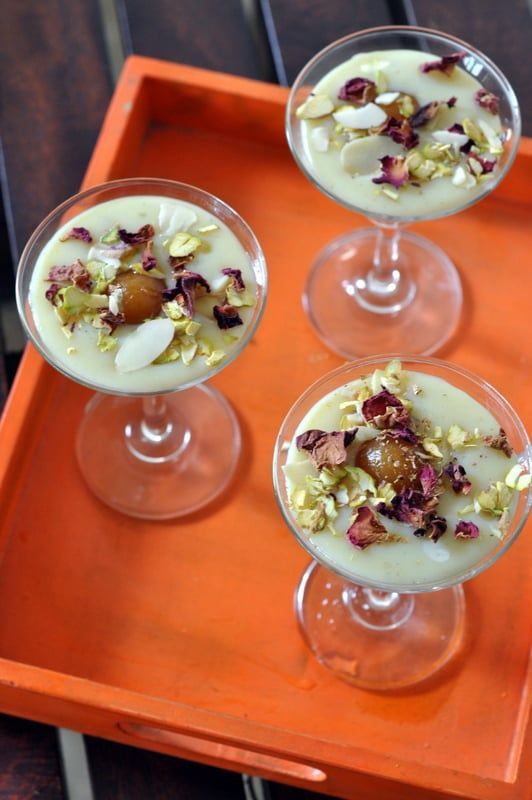 Photo Courtesy: Pinterest
Doesn't the name itself sound so refreshing? This one is perfect for a Summer wedding!
So, what do you think? Would you give any of these a shot?