The Most Impactful Wedding Entrances you Can Pull Off!
BY Sakshi | 27 Mar, 2017 | 765 views | 3 min read
Your wedding is one occasion when you get to be the star. So it's only natural that you get your own Bollywood entrance. But there's always a catch- you might think of something amazing, but it might be difficult to pull that off at your venue. Don't worry though - We've got that sorted! We asked some of the SPG Participating properties to tell us destination wedding venues where cool ideas can be pulled off- so here they are!
A 'grand' entrance..literally!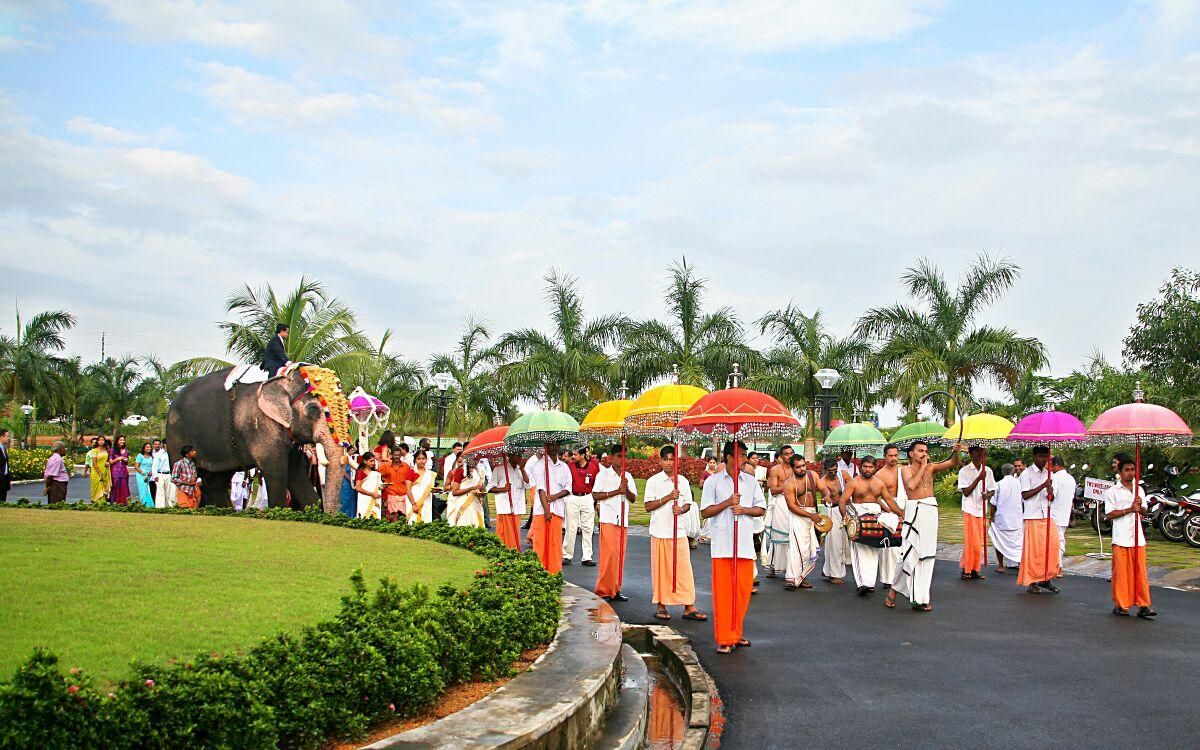 Want to make a majestic entrance on a majestic animal? Well, this can be pulled off at the Le Meridian Kochi with ease! There is so much space- for not only the groom to arrive on an elephant, but the entire party to follow in a cavalcade of luxury sedans!
Dropping in from the sky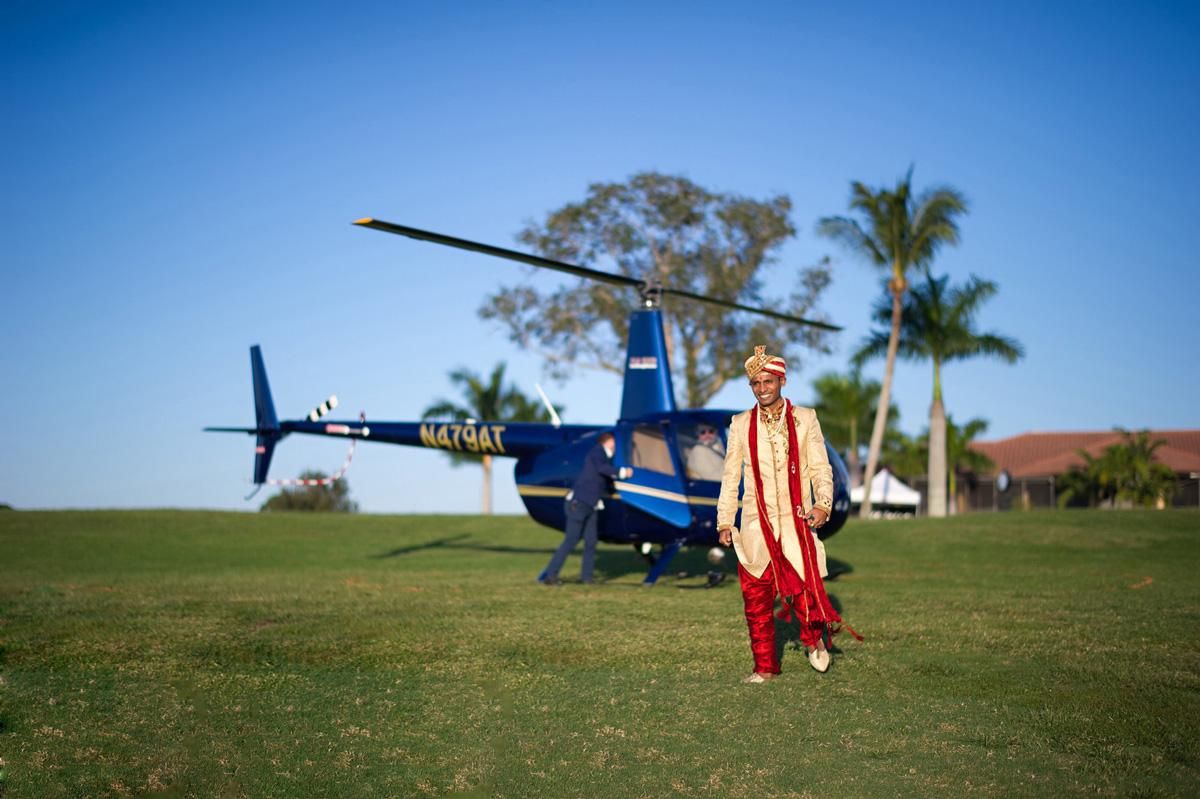 Entering on a chopper is also a great way to turn heads and grab eyeballs! But for this again, the venue needs to be heli - ready, and that's another great entrance idea which can be pulled off at The Westin Sohna Resort & Spa! They could arrange a helicopter so you drop in from the sky !
Entering with traditional dancers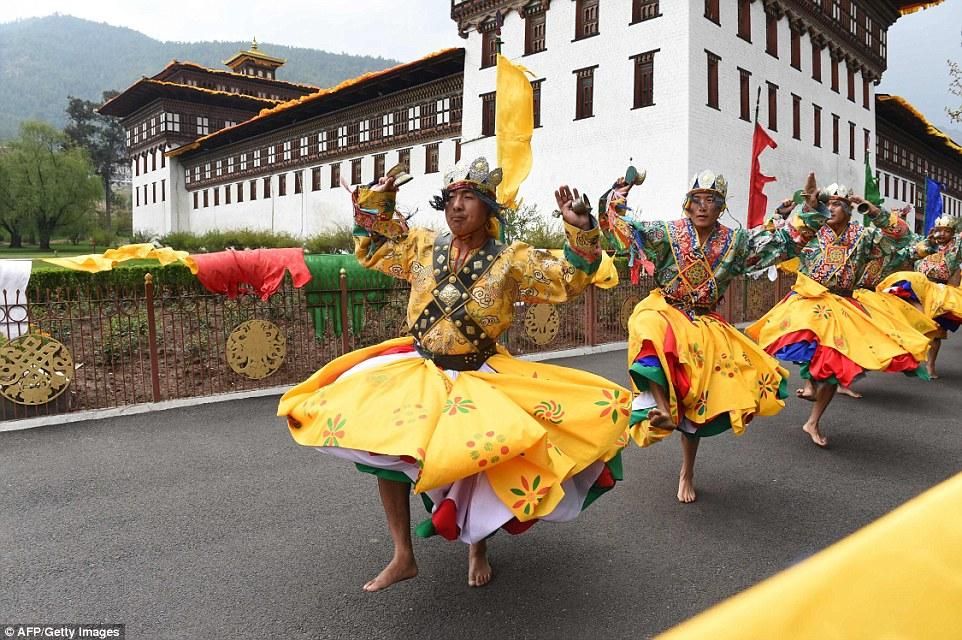 How about incorporating a different culture into your wedding entrance?  A Bhutanese tradition-  called the "Chipdrel Procession" is when a group of Buddhist monks accompany you, chanting to traditional Bhutanese music.  Ask Le Meridian Paro , Riverfront  to arrange these for you, or enter with Bhutanese dancers at Le Meridien Thimpu.
Entering in style on a yacht!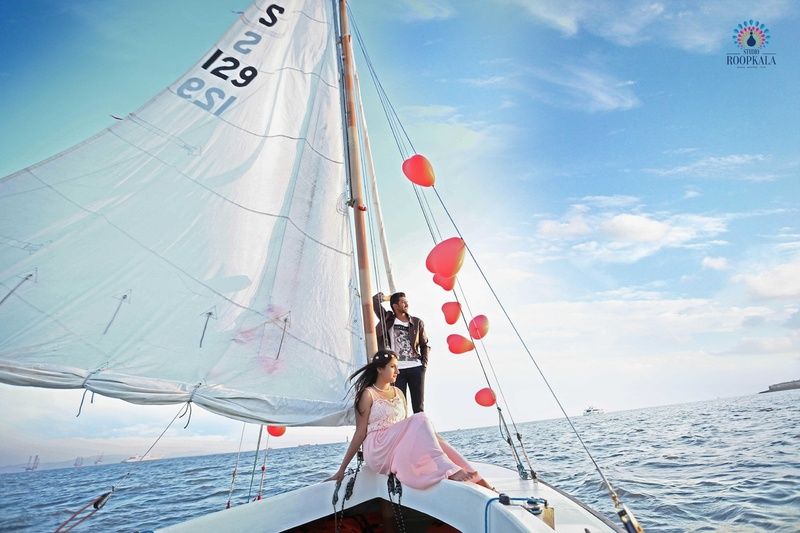 Photo Courtesy: Studio Roopkala★ 5
A yacht is something that's gonna add tons of glitz and glamour to your wedding! But you need to have a venue which allows you to step right off the yatch and into the wedding! That's what the W Maldives offers, and of course, it goes without saying that it's a drop dead gorgeous place for a destination wedding!
Surprising from under the ocean!
A sea bob or an underwater scooter is also a very awesome way to enter your own wedding! Spring up from under the water, and see everyone else gasping for air! This is something that can be easily arranged at the W Maldives!
In full glory on a Shikara or Houseboat
Photo Courtesy: WeddingNama★ 5
This is also such a cool idea, especially for a bride! But of course this means that the venue has to be by the seaside, like the Le Meridien in Kochi.
In your own 'bubble'!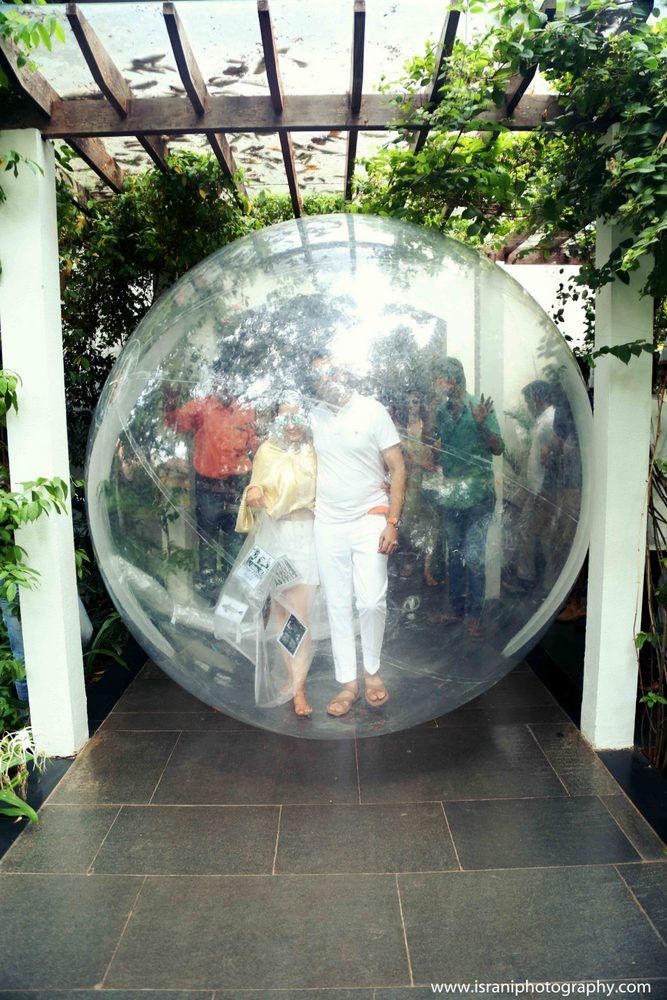 Photo Courtesy: Israni Photography★ 4.8
Entering in a zorbing ball is also a very cool idea, and one that works really well for a cool destination wedding! This couple we spotted pulled off this unique idea , and you can find any gorgeous property to pull this off at – you just need a zorbing ball.
So, which one are you tempted to try and where?
Log on to Vivaha to browse some breathtaking resorts around the world for your dream destination wedding!
---