The Most Insane Ideas For Your Cocktail!
BY Sakshi | 12 Apr, 2021 | 1728 views | 3 min read
Weddings post Corona have become smaller, more intimate affairs wherein couples are looking to give their close set of selected guests the experience of their lifetime! And the cocktail is one such function, where everyone old and young can really let their hair down and party like never before! There are some crazy ideas we are seeing these days- for parties that essentially combine the cocktail, sangeet and youngsters for a unique experience beyond what the guests can imagine! Here are some of the most insane ideas we spotted off late! 
An immersive ball pit!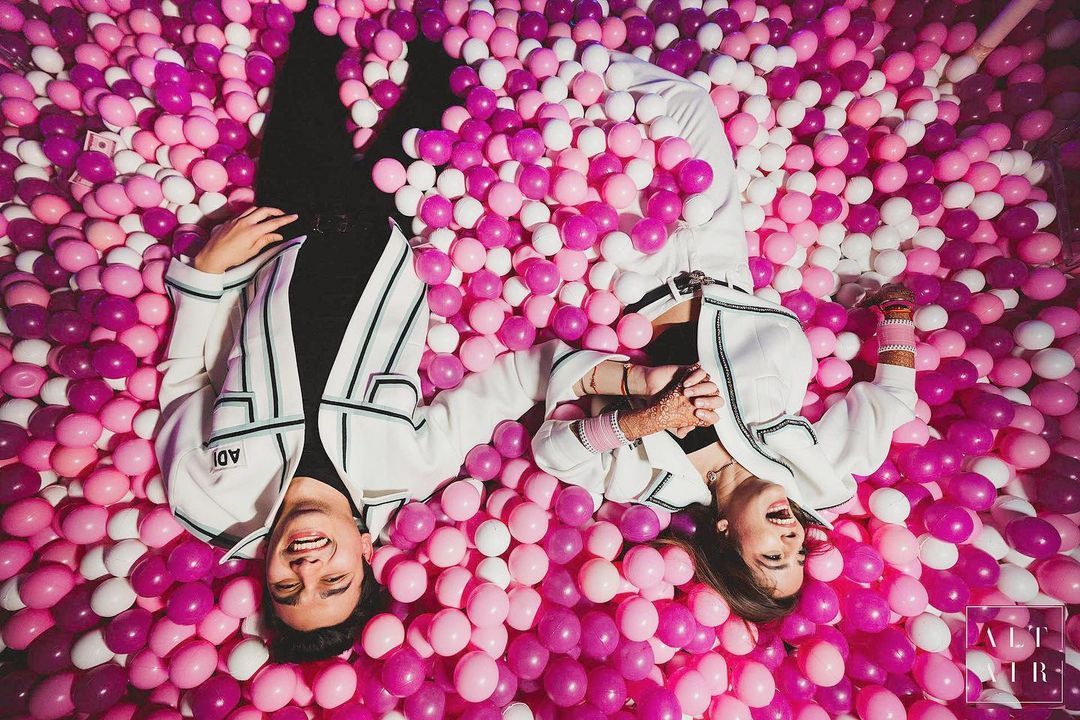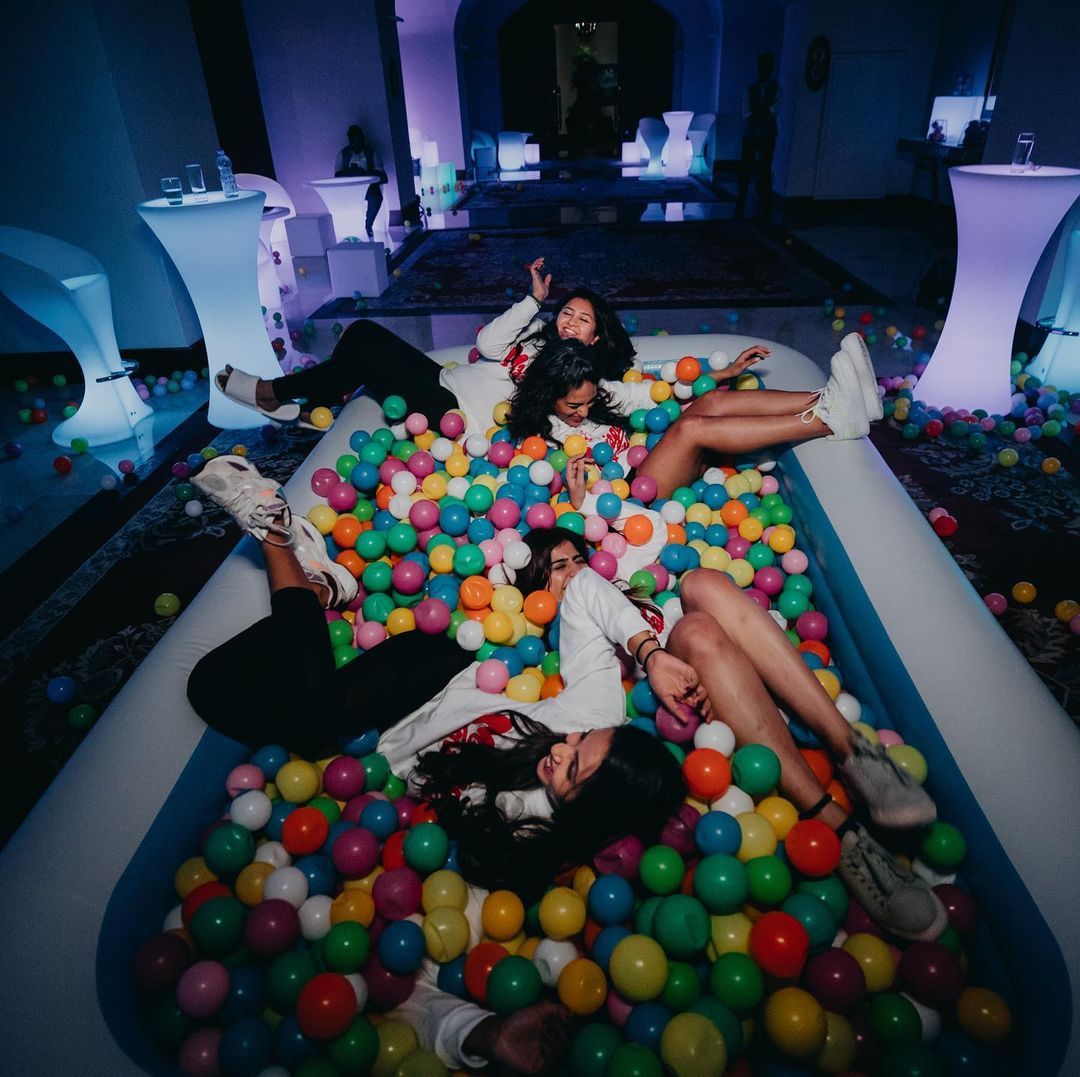 Images via Altair★ 5  and @palak_005
It's a ball pit partyyyy! We love this idea- after all, why should kids have all the fun! If you can't have a pool party, then fill the pool up we say!
A bouncy castle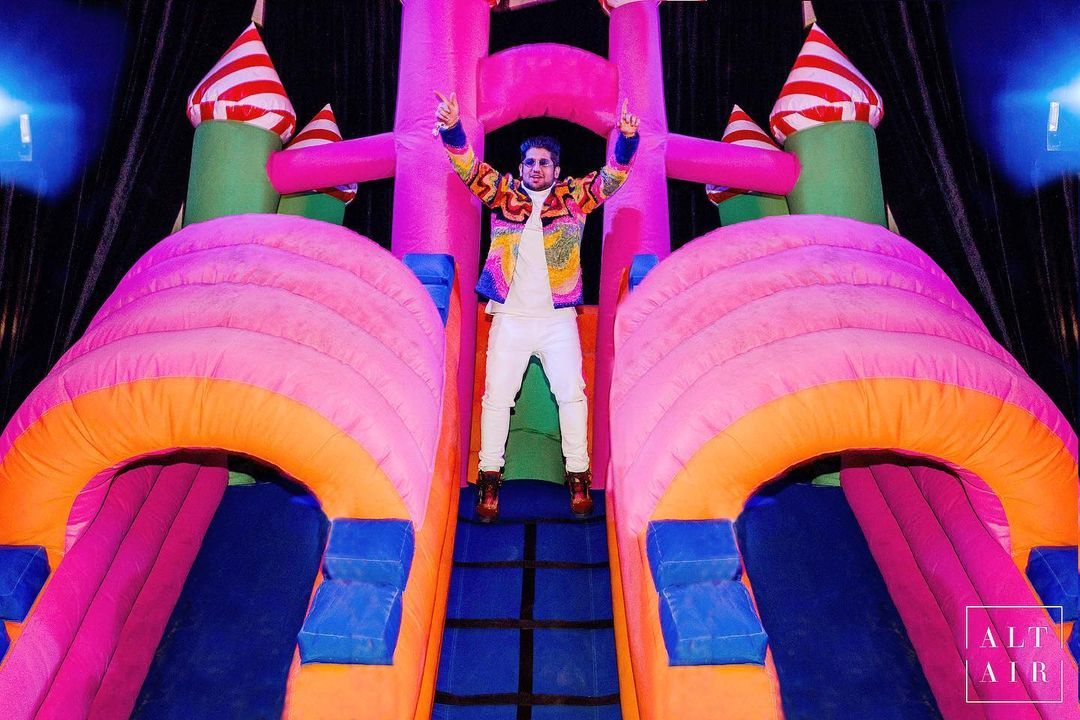 Image via Altair★ 5
A bouncy for adults? We say why not? Anyway most of us missed out on it during our childhood, so why not make up for it and how? Looks like a hoot, and we are sure your guests are gonna love it too- but take care if you plan on implementing this idea during a pandemic!
Flip Flops to keep 'em comfy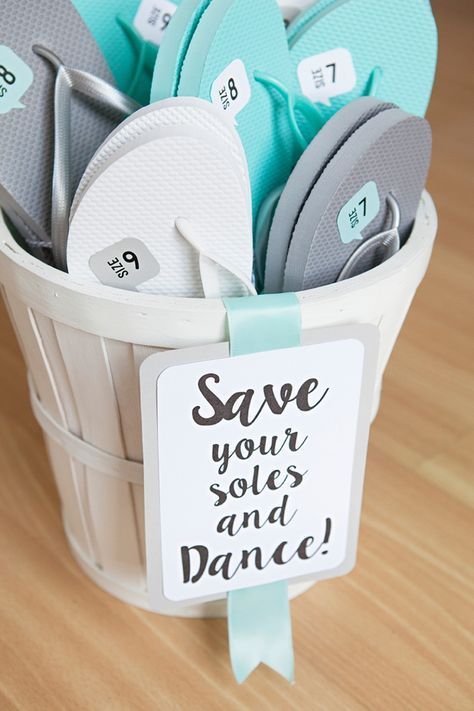 Image via Something Turquoise
Why should uncomfortable heels or footwear stop anyone from dancing? Keep these handy for the guests to pick if they want!
Hangover Kits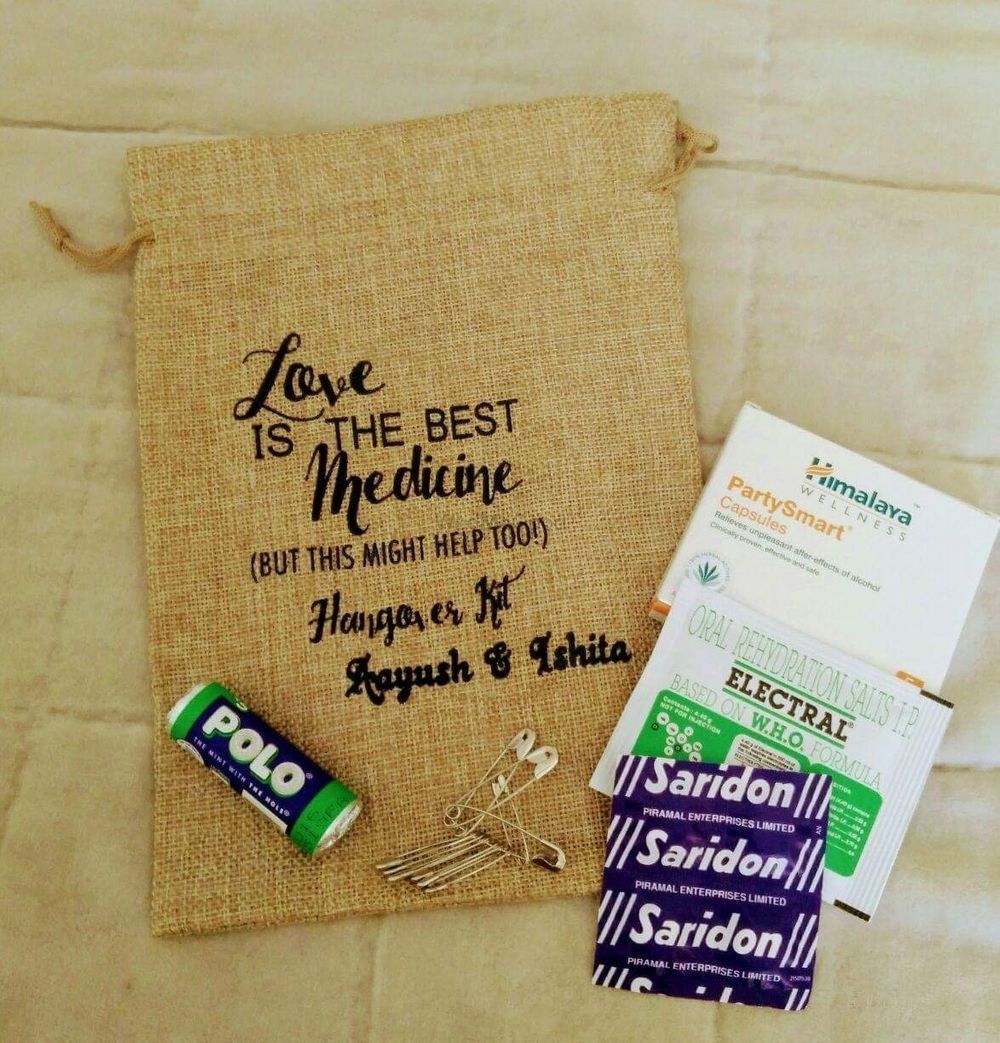 Image via Kraftytales
A good idea, especially if it's a staycation or destination wedding! Keep them in the rooms or give them out at the cocktail.
Alcohol tasting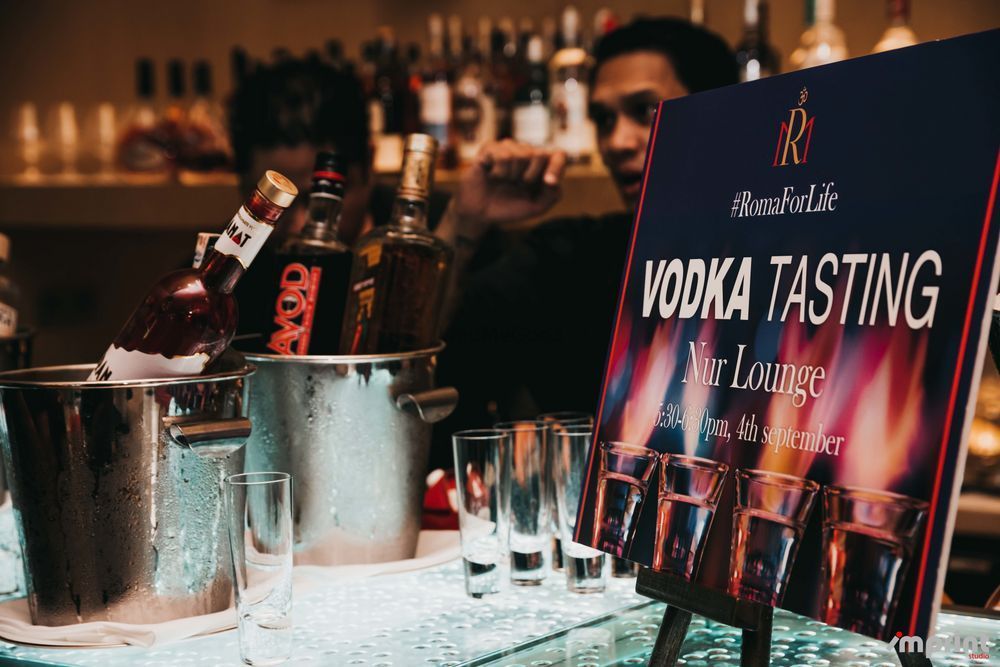 Image via Chapter 2 Events★ 5
Pick some unique alcohol and give the guests a good taste! A tasting bar is a good idea too if you want everyone to get happy high!
A champagne wall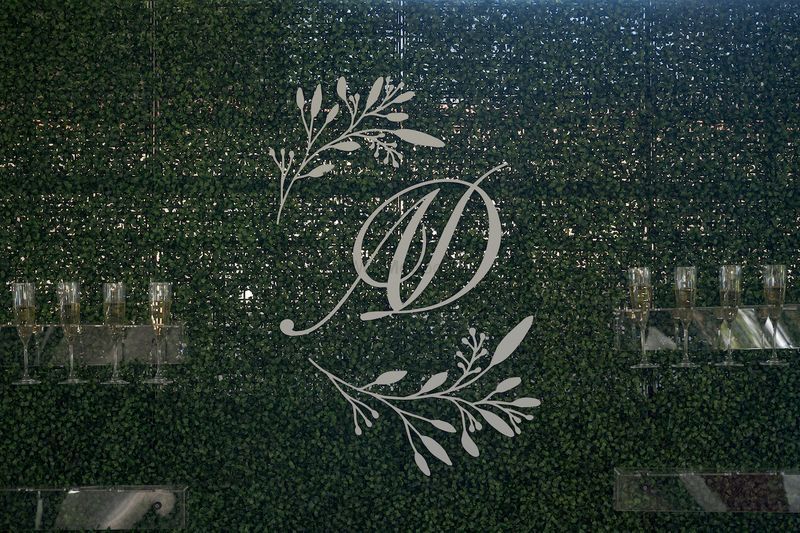 Image via Anushka and Danny
Looks and tastes good, doesn't it?
Whistles to cheer 'em on!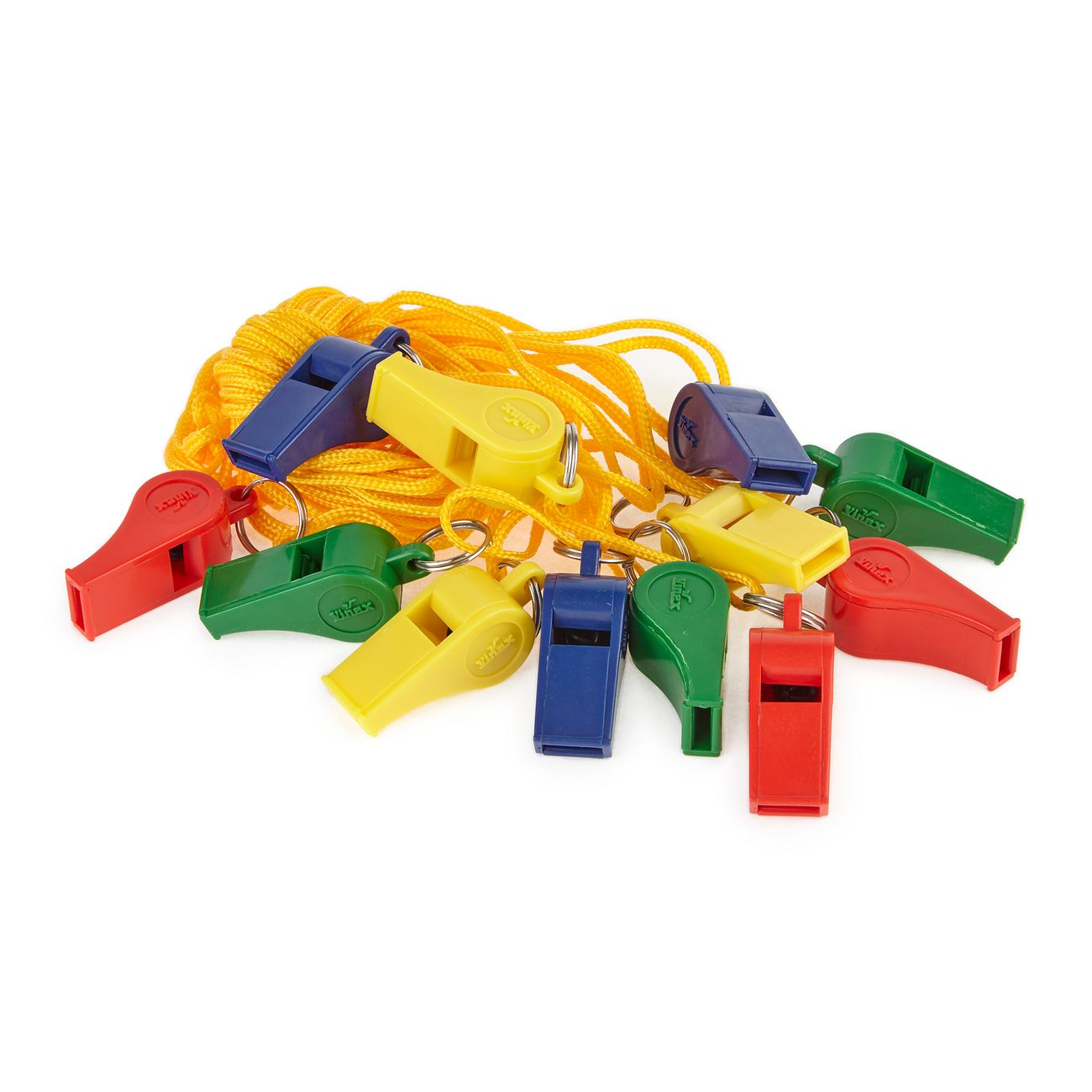 Image via Findel
So that everyone can really hoot when they want to! Cheer 'em on when they dance like crazy!
A unique theme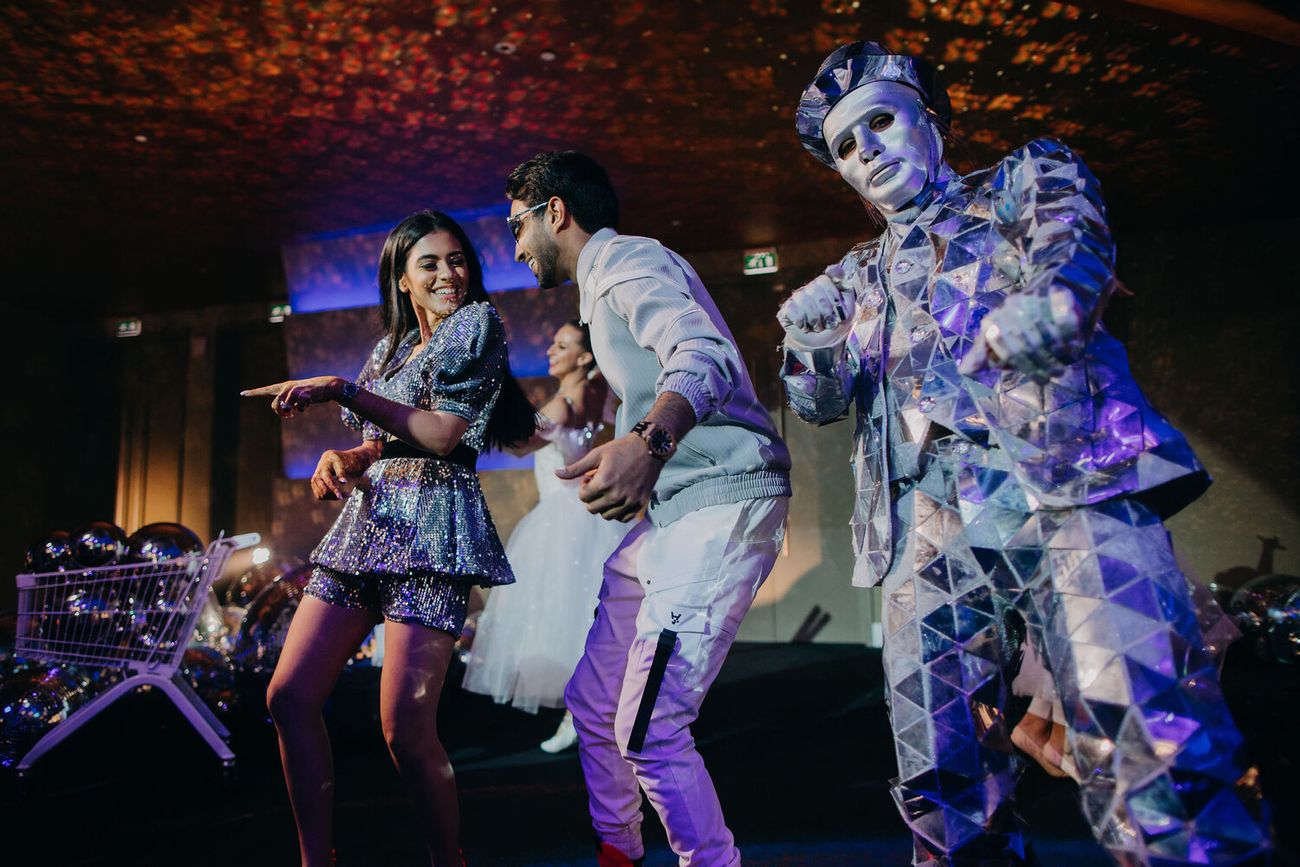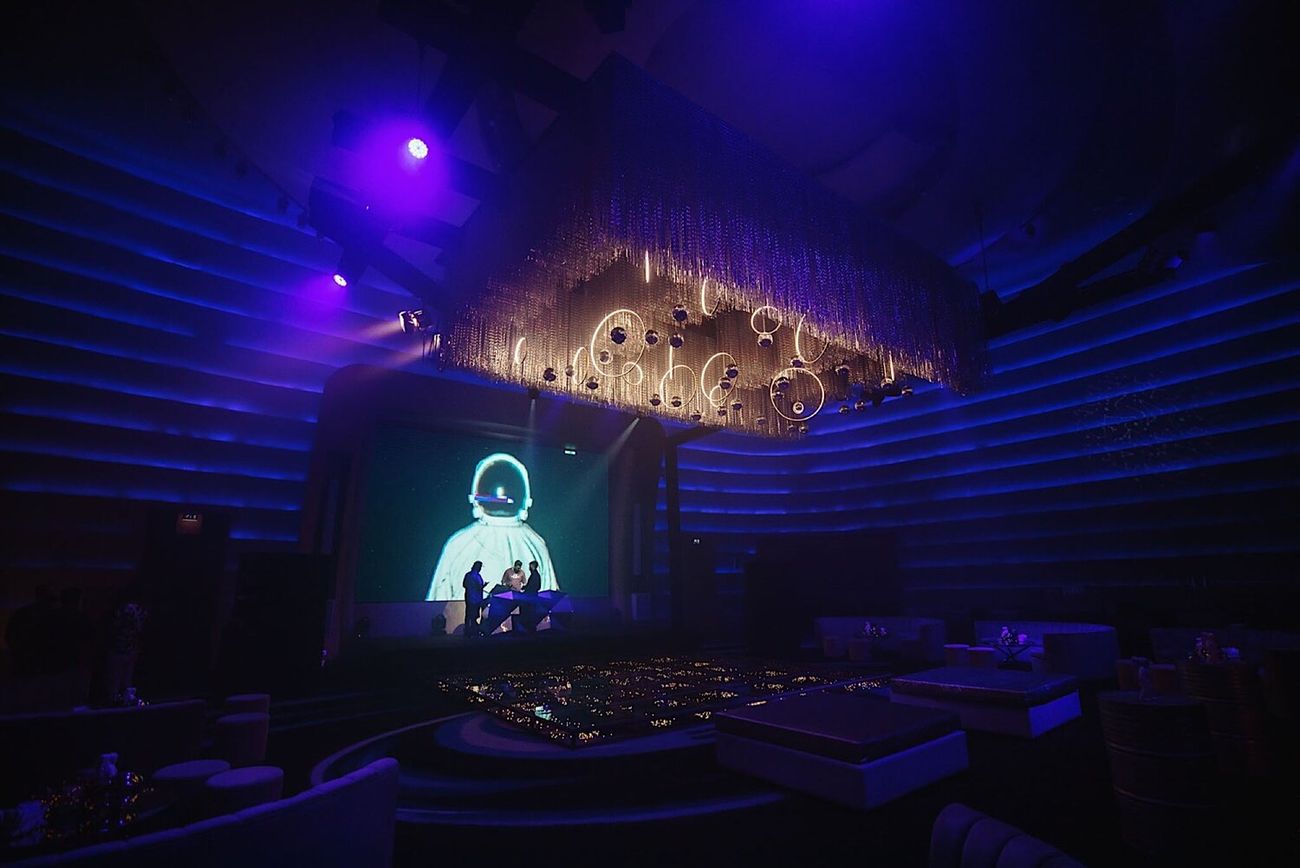 Image via Prerna and Shaun
This couple had a unique Interstellar theme for their function, and we love how everything popped in such a quirky way! From the outfits to the decor and the pictures- everything is unique!
Neon - all over!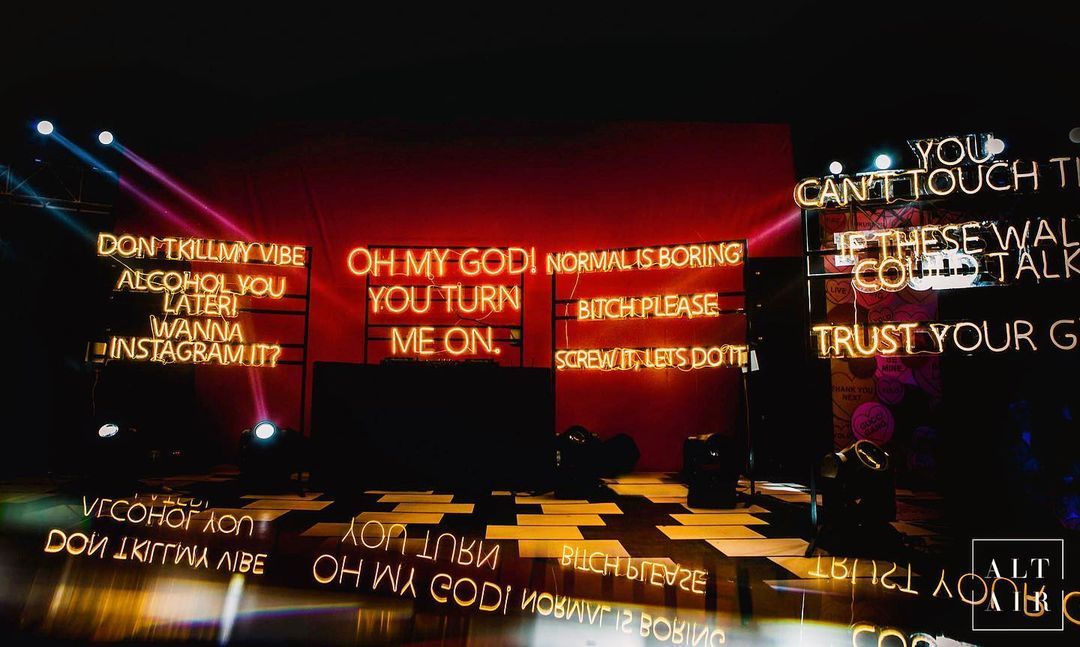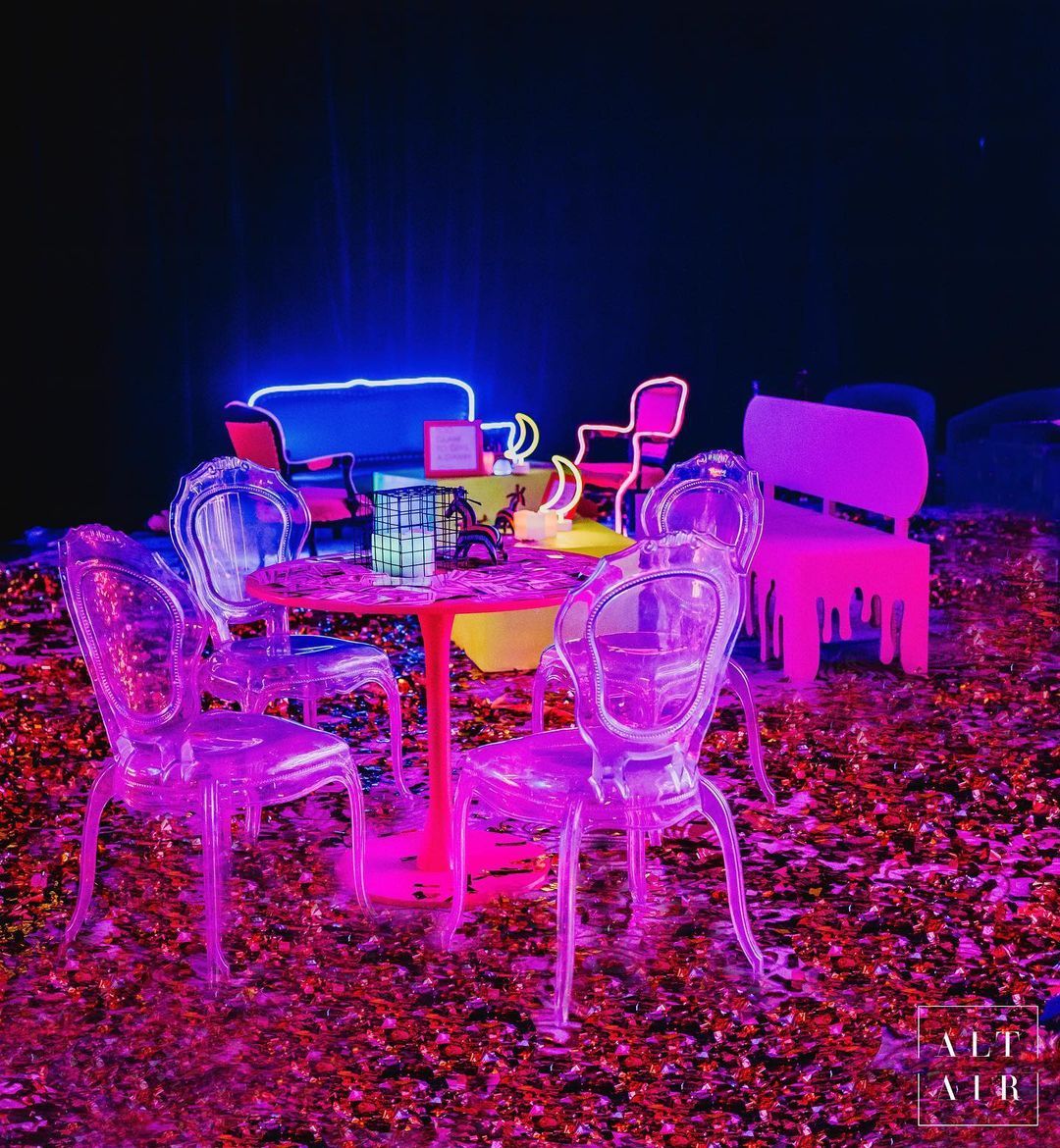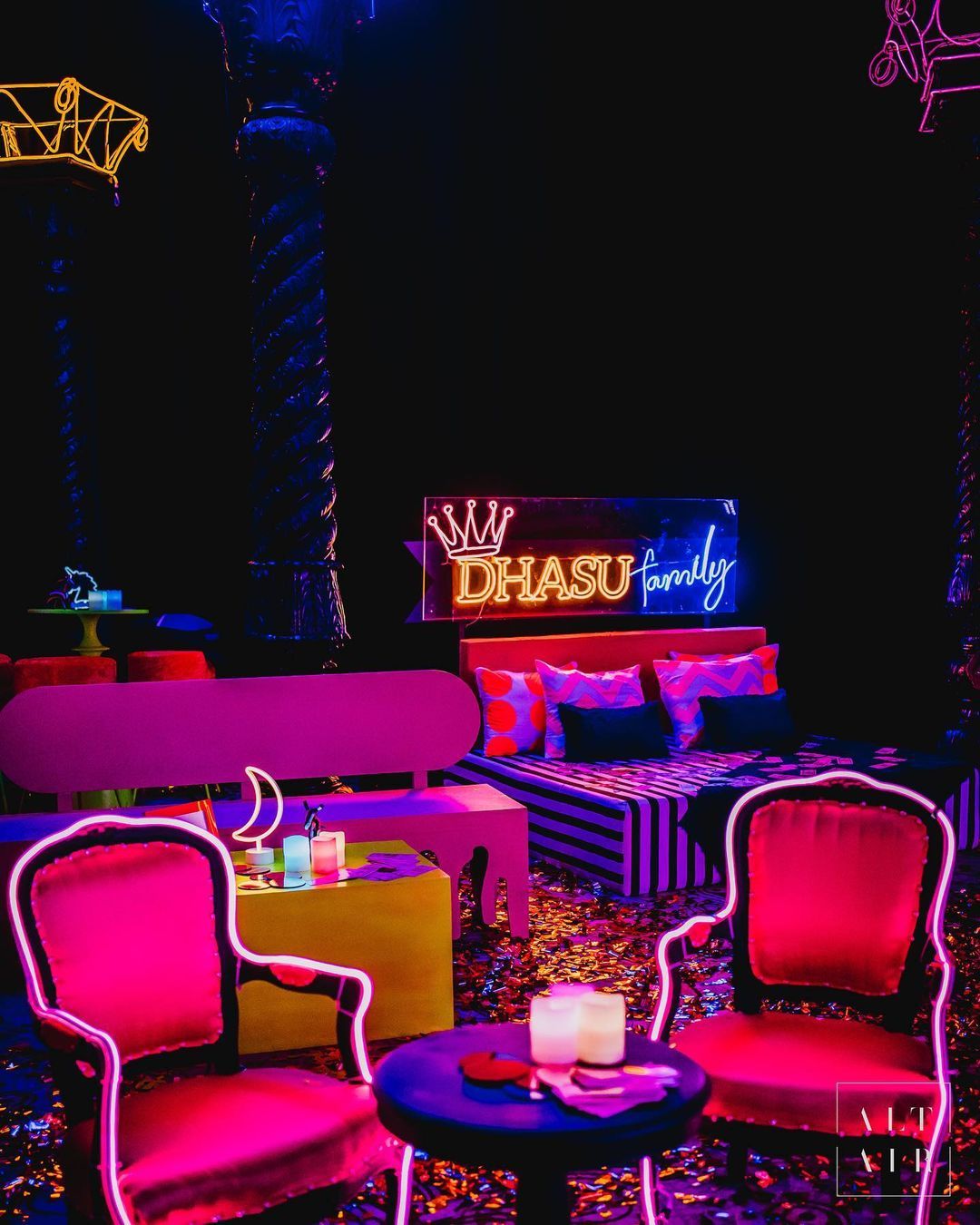 Image via Altair★ 5
Neon signages are in as it is, we are seeing so many fun ones that really amp up the decor and the fun factor at the cocktail. But check this one out that took things a notch further- there was neon all over- more like an immersive light exhibit of pop colours and quirky furniture!
Recreating a rave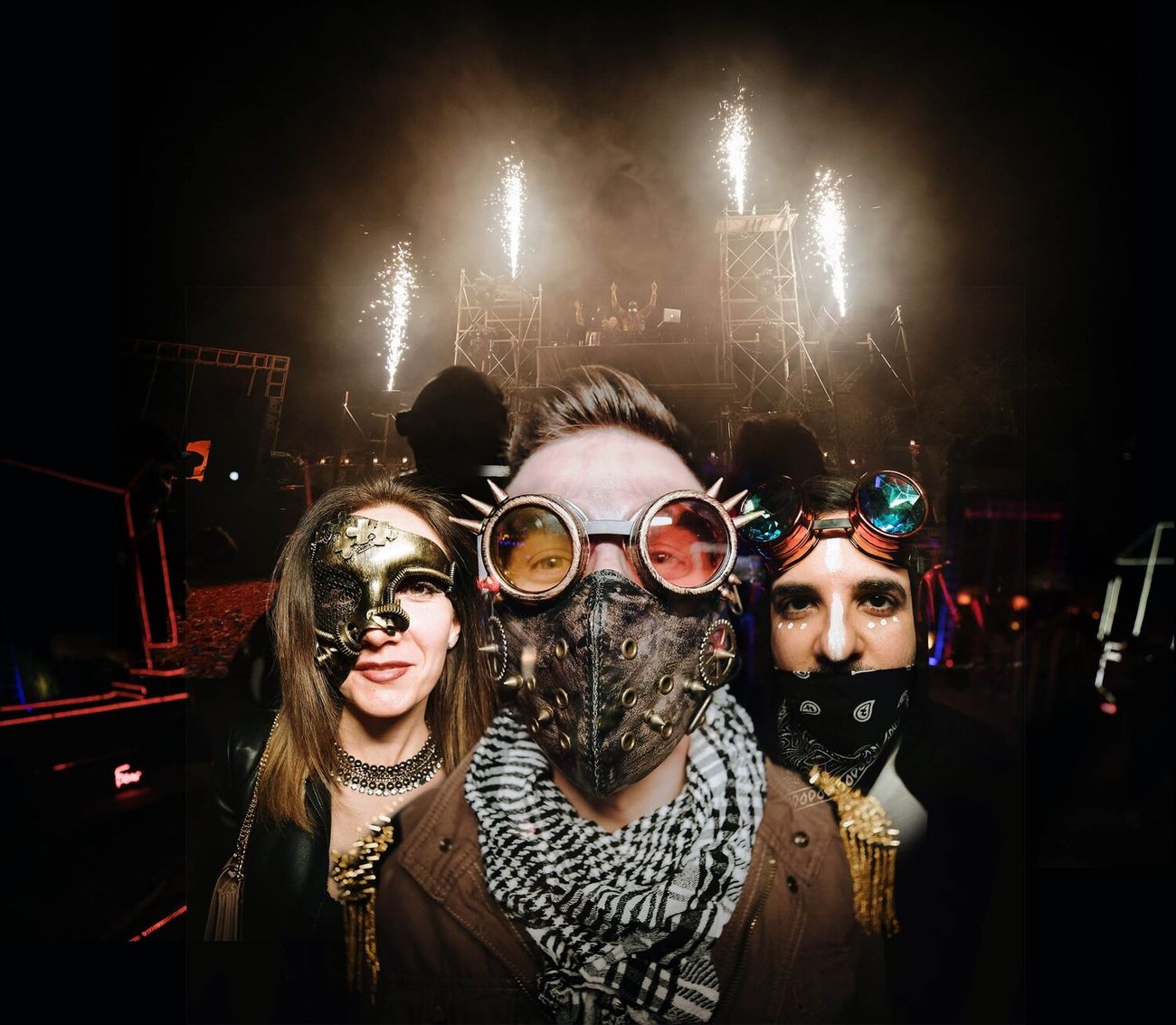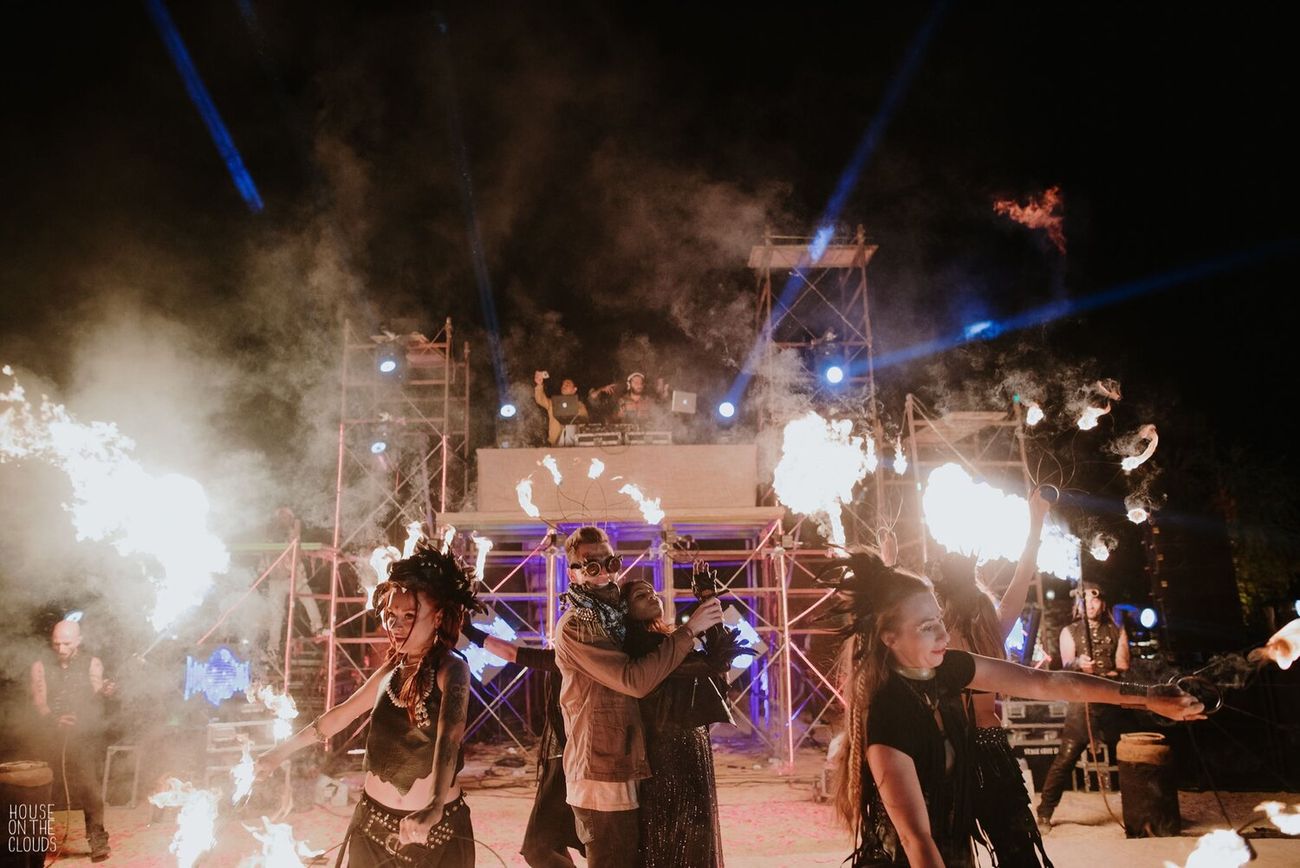 Image via Mansi and Samuel
This couple recreated the 'Burning Man' festival for their Cocktail party, and we're in love with the idea, the conceptualisation and the offbeat photos- everything about it so edgy and amazing!
So, which idea out of these is appealing the most to you?