The Ultimate Lehenga Shopping Timeline For Brides-to-be!
BY Sakshi | 07 Mar, 2018 | 1875 views | 4 min read
Every bride wants her dream lehenga, but to make that happen, there's some amount of work involved girl! Yup, you need to start the process well in time, especially if you're looking for a designer ensemble, since it all takes some time to make it the perfect lehenga for you! So since we want you to get what you want, here is a bridal lehenga timeline of sorts- right from when to start shopping to how much time you'd need for your fittings and alterations- stick to this, and we assure you that you'll be all sorted!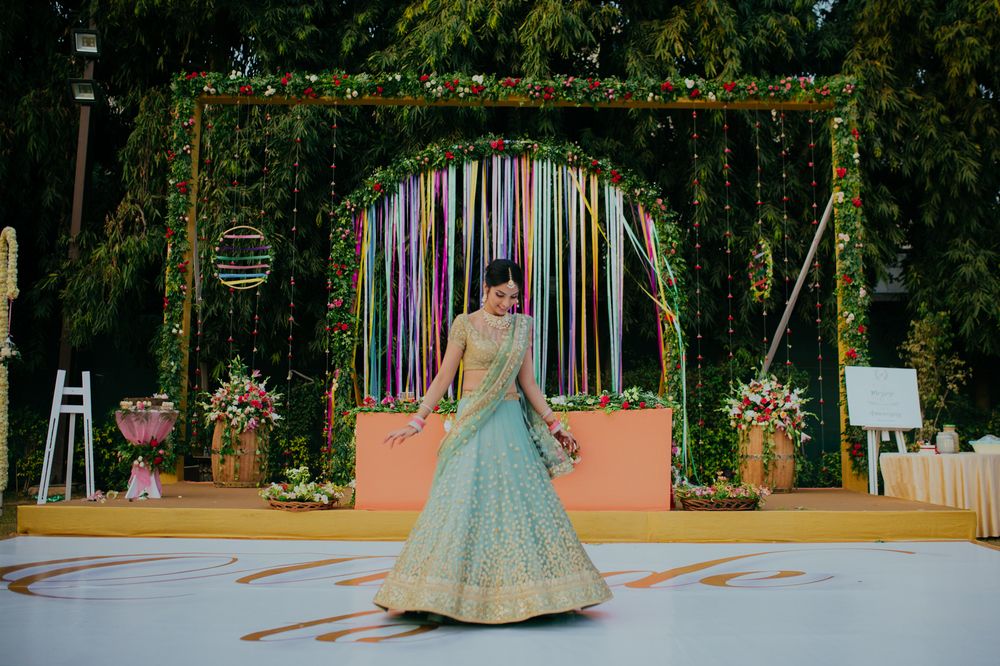 Image via Gautam and Mansha's Wedding
Online & Magazine Inspiration: 7-8 months before the wedding
This is a good idea which a lot of brides don't realise! It is important to see what's trending, what's out there and get inspired! See Real Brides too, not just glossy models and imagine what kind of bride you would want to be. This is also a good time to check out the work of different designers and figure out what style you would want. This way you can also have an approximate budget in mind and figure out where to go lehenga shopping.
Lehenga Shopping: 5-6 months before the wedding
If you want you could start it 10 months before the wedding as well, but trends change and become outdated so quickly that we feel 6 months is the ideal time to start looking- that way you have enough time to get something good and don't have enough time in hand to change your mind! 
Lehenga Shortlist: 4 months before the wedding
By now you should have a good idea about what you want- which designer, which colour and what kind of work. Do not have more than 4 shortlisted lehengas, as it could mess with your decision-making skills! Take another 15 days on it, but after that, you should know which one you are going for!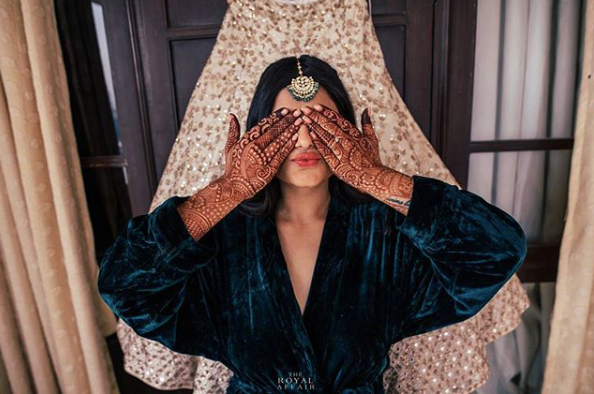 Ordering the Lehenga: 3 and a half months before the wedding
So most big or small designers take at least 2-2.5 months to get your lehenga ready, so you have to order your lehenga well before that so that you leave time for tweaks and alterations too! 3 and a half months before the wedding is the ideal time- you have enough time in hand to handle anything!
First Trial: 2 months before the wedding
Yup, two months before the wedding is when you should have your first trial- so you have a good idea of how it's gonna look and can figure out your makeup and hair trial after that too! Another positive is that by now you have a good estimate of the size you're gonna be too if you have lost or are losing weight. This should also be the time when you figure out your dupatta drape and requirement- need to get a second one made? Order it now! This is also a great time to order customisations to your lehenga, if any.
Second Trial: 1 month to 3 weeks before the wedding
Now this one should be to check if everything is coming along as you would like it- this trial should ideally be with the right shoes, lingerie and jewellery too if its ready. Does it fit fine or does it need to be altered further? You want some additional bits and baubles like tassels or changing the inner lining of the dupatta? Take all these calls now and try and make no more changes to it after that.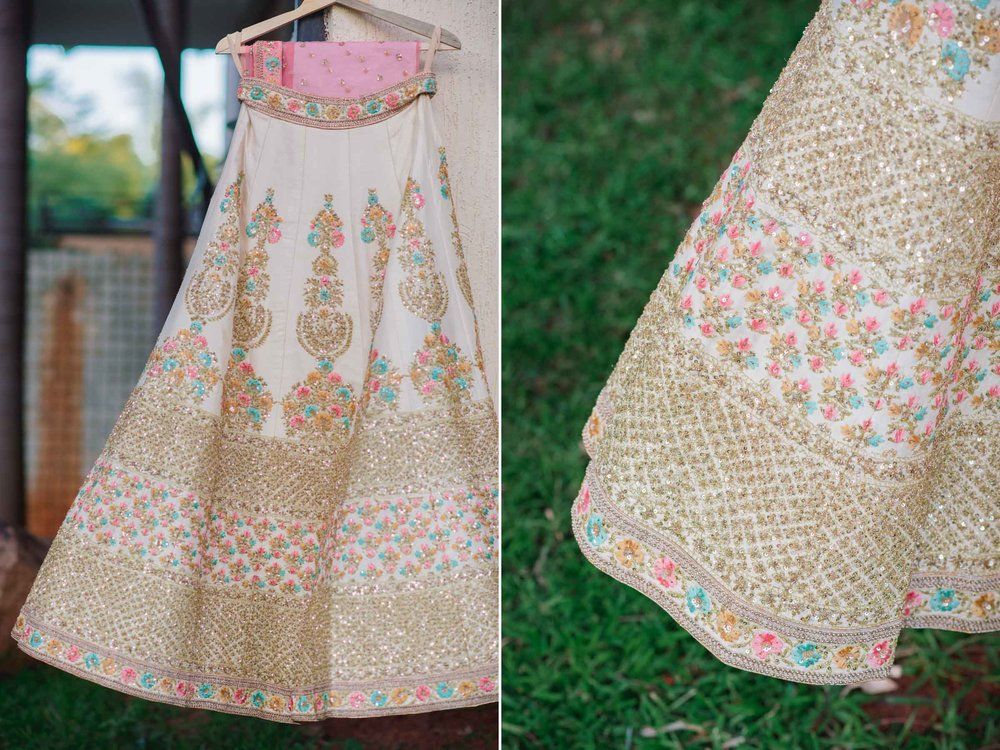 Pic via Journeys of Euphoria
Final Trial: 15 days before the wedding
Now this is the final trial, and the fitting should be perfect- try not to lose more weight after this! Try it on as you would on your wedding day, with everything- the right shoes, jewellery and both the dupattas, so you'll have the perfect idea of what its gonna look like and how you are going to be as a bride! 
Steam Ironing and Proper Packing: A week before the wedding
This is very important if it is a destination wedding and you are travelling with your lehenga- get it professionally steam ironed and vacuum packed so you have a crease-less lehenga when you reach your wedding destination!
Opening and hanging the lehenga: The day before the wedding
Take it out of the packing or the garment bag and let it hang properly the day or night before the wedding. That way it'll open up a bit and sit just right!
ALSO READ: 8 Tiny Things To Remember At Your First Bridal Fitting!