The Ultimate List Of Songs For Your Jaimala ! *Disclaimer – It May Cause Tears!*
BY Apoorva | 05 Jul, 2017 | 11697 views | 2 min read
There is a song for every tiny detail at your wedding. A playlist for every mood. And so, since we love making playlists - we found one more special moment when the jaimala and the saat pheras happen, the moment where it all starts sinking in – it's happening!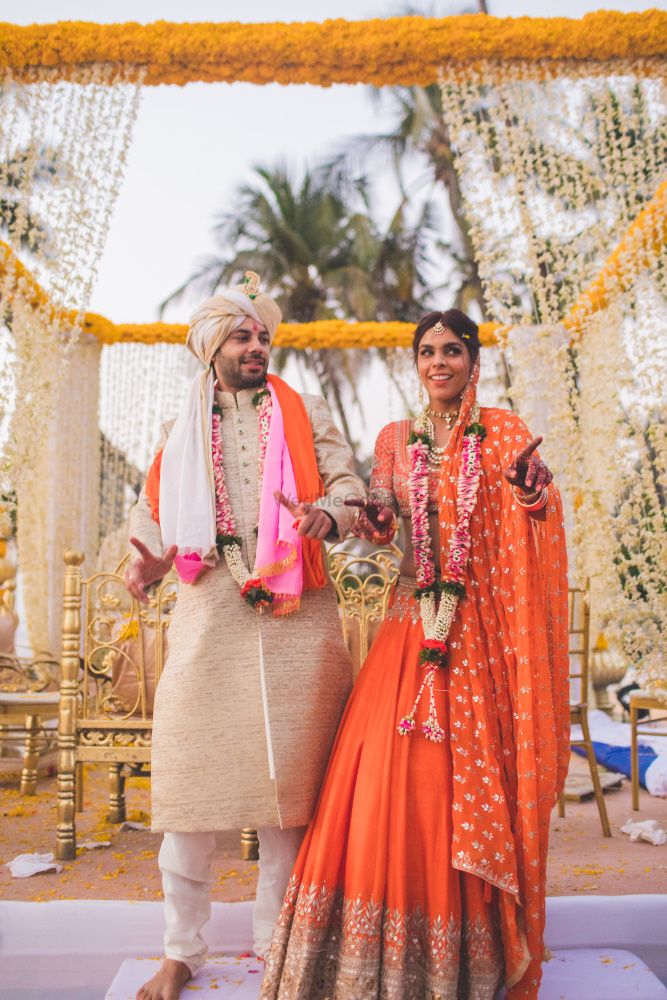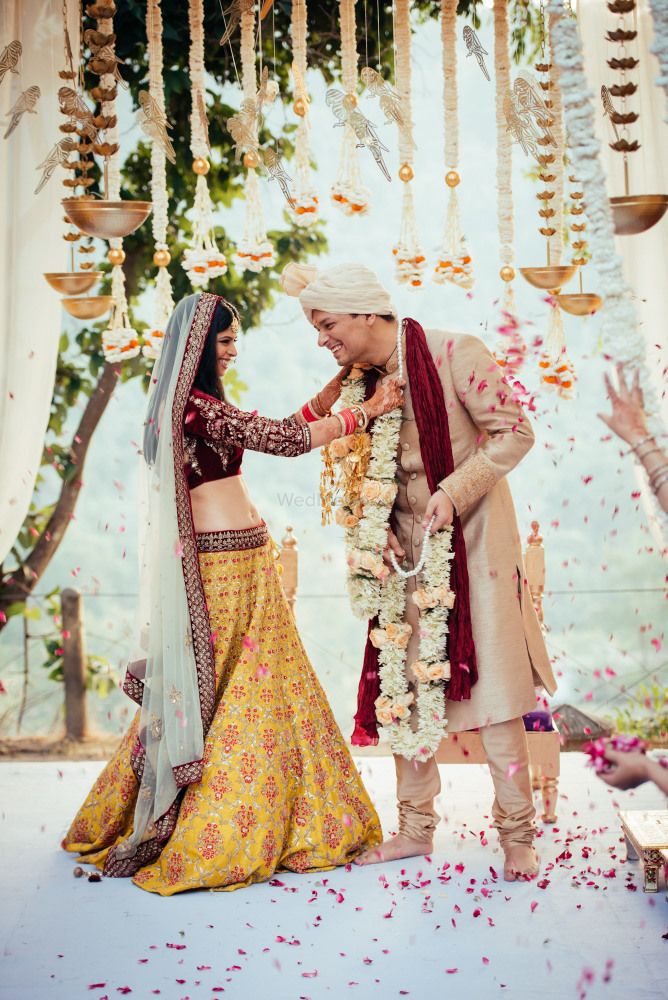 Pic via The Lightsmiths★ 5 ; Pashyanti's wedding
To match that mood and all that excitement we've got you 6 perfect songs that you can play!
Moh Moh ke Daage
Gets all the right feelings tingling! It helps a nervous bride to calm down and a happy groom to smile even more. We love the lyrics and the mood it sets in.
Din Shagna Da
This crowd favourite is bound to make you feel all emotional and heavy as you exchange garlands. There are number of covers done for this song but we love the original way too much.
Shubhaarambh
Your jaimala or your pheras are going to be a total riot? This song is perfect for that then! No senti moments and total dhamaal vibe.
Mangalyam – Saathiya
This one is an oldie but a goodie! We would recommend you get the lyrics translated and understood by someone before you play it.  We bet that you and the guests will love the nostalgia that it brings with it!
Kabira Encore
This song needs no introductions! A film that started the entire destination wedding craze gets you the perfect wedding song. Make sure you play the encore version of it – it's simply the best of the lot!
Ullam Paadum
This one is an unreleased song from 2 States but it's lovely especially if you are having a south Indian wedding. The tempo goes up at all the right times making way for full and emotional hearts as you take your wedding pheras!