These Floral Hangings Are Gonna Change Your Wedding Game! #DecorGoals
BY The WMG Bride | 04 Aug, 2021 | 10953 views | 2 min read
While you were busy obsessing over ladders, tea pots, and other cute decor items, you seem to have missed out on how cool flowers can be and why they are renewing themselves in new ways. No more are flowers relegated to the background, they seem to be once again shaking things up and creating new ideas. Case in point: Hanging Flowers. We give you eleven innovative ways they have crept into our weddings these days. Get your bookmarks ready!
Mogra chandeliers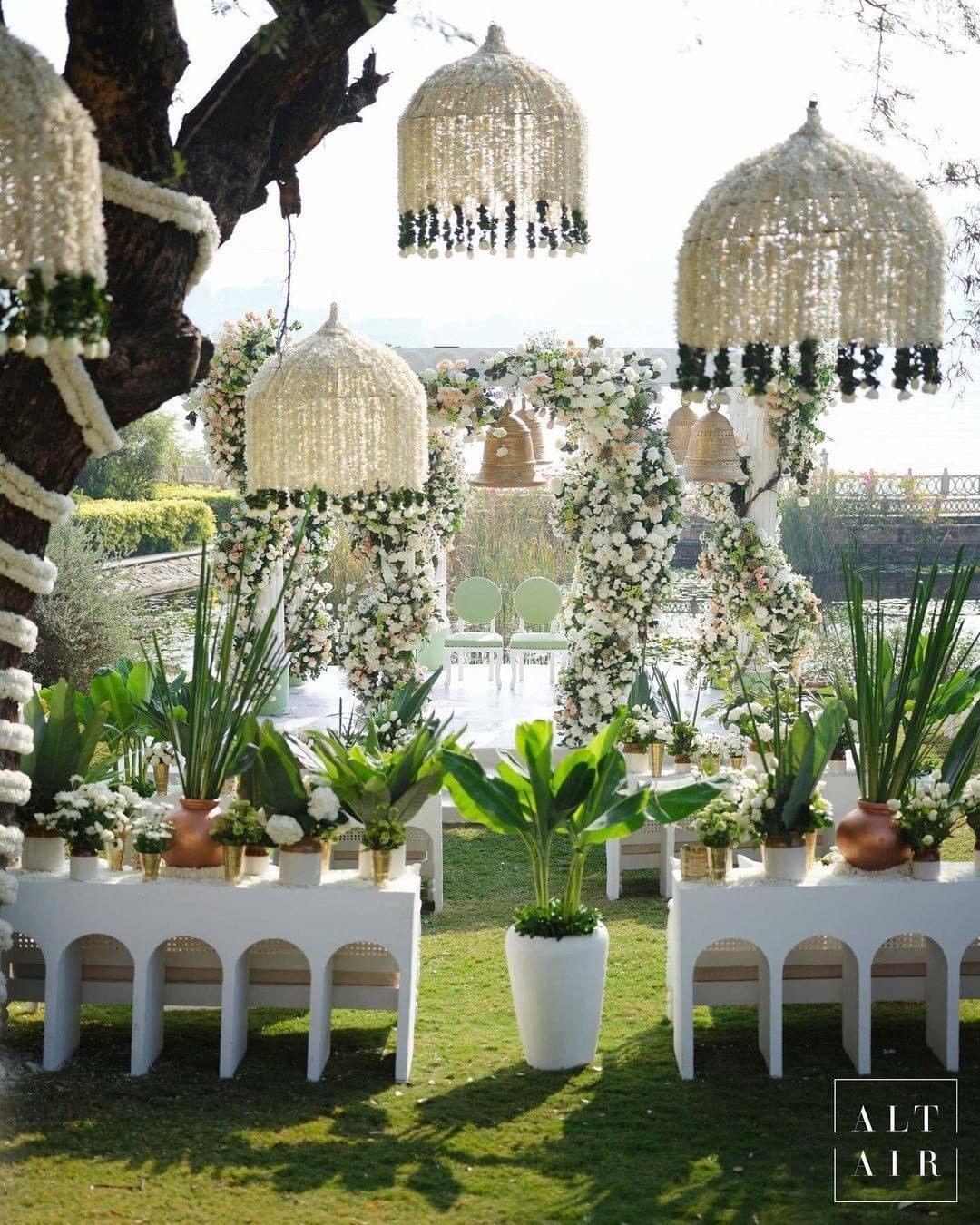 Image via Altair★ 5
Oh how gorgeous do these look? Such a refreshing new idea that catches your attention!
Just simple strings with roses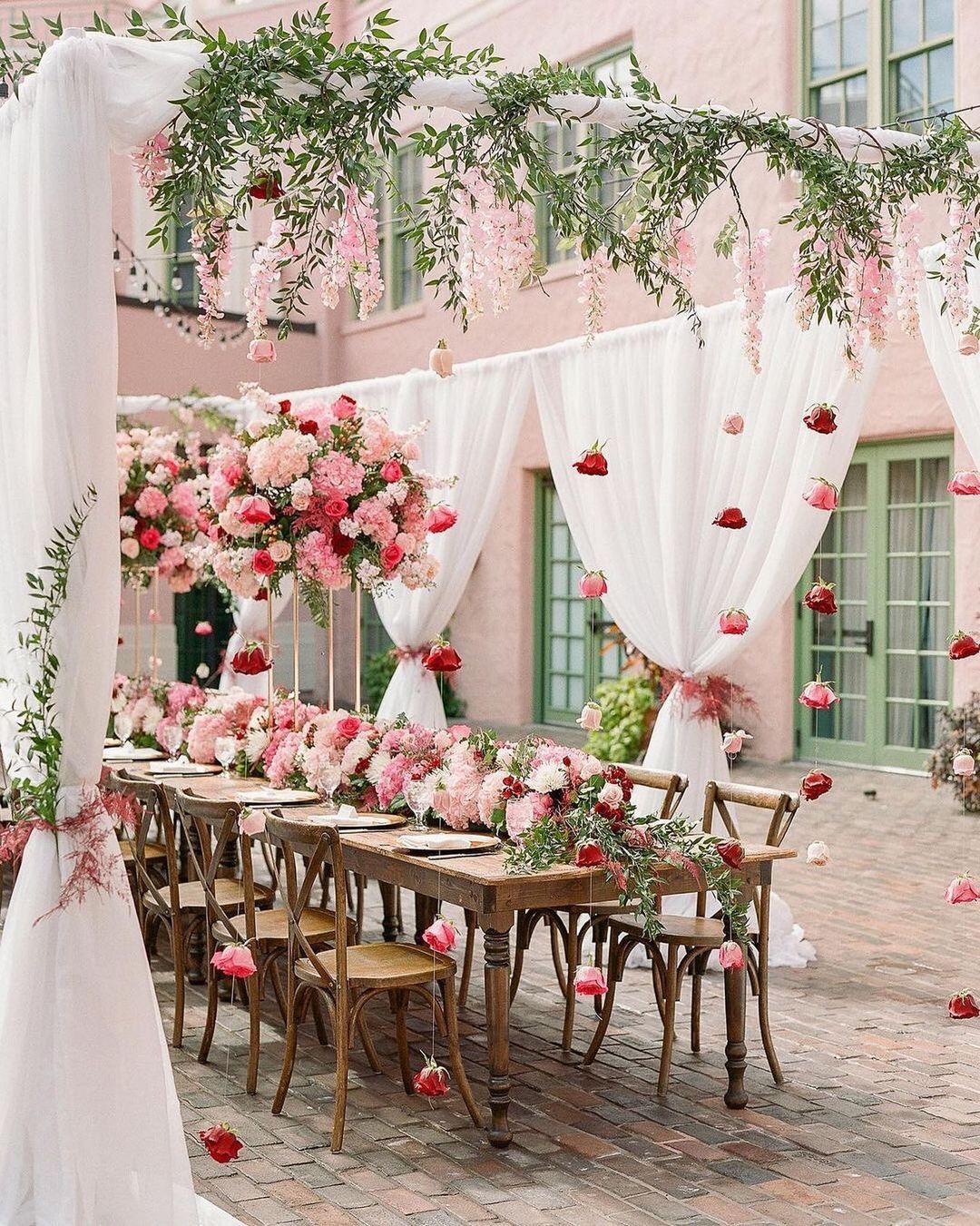 Image via @theganeys
Something that will never go out of style! It's about the flowers you choose and keep them as simple as possible.
A Baby's breath arrangement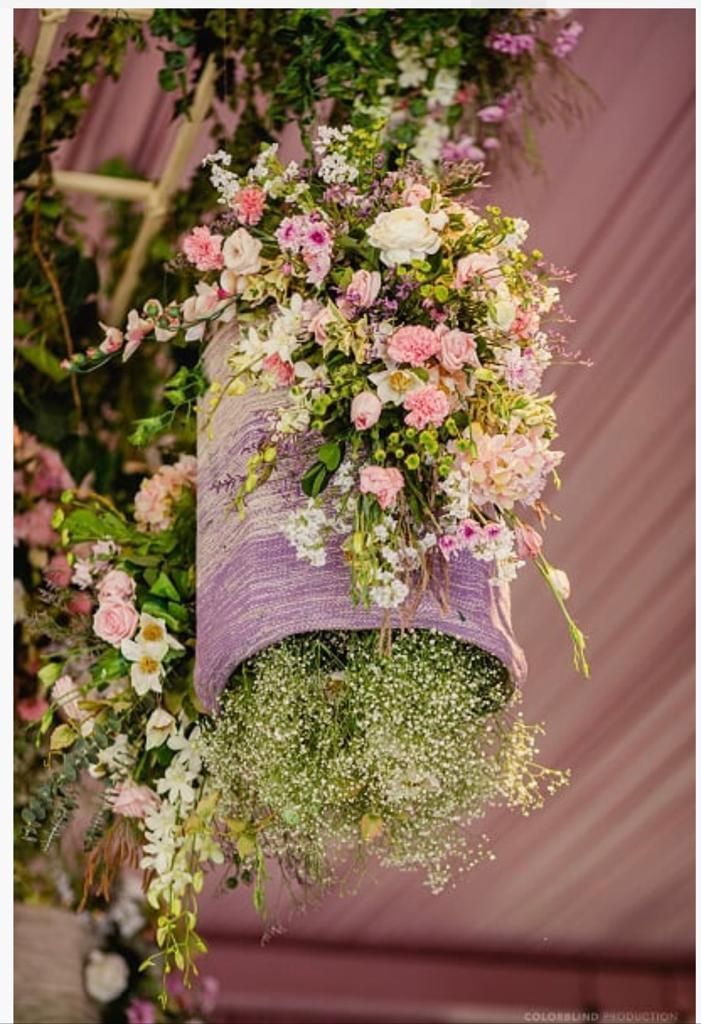 Image via Rabani and Anmol
Baby's breath looks gorgeous in wedding decor, and this one with florals looks pretty insane.
Shallow basket bouquets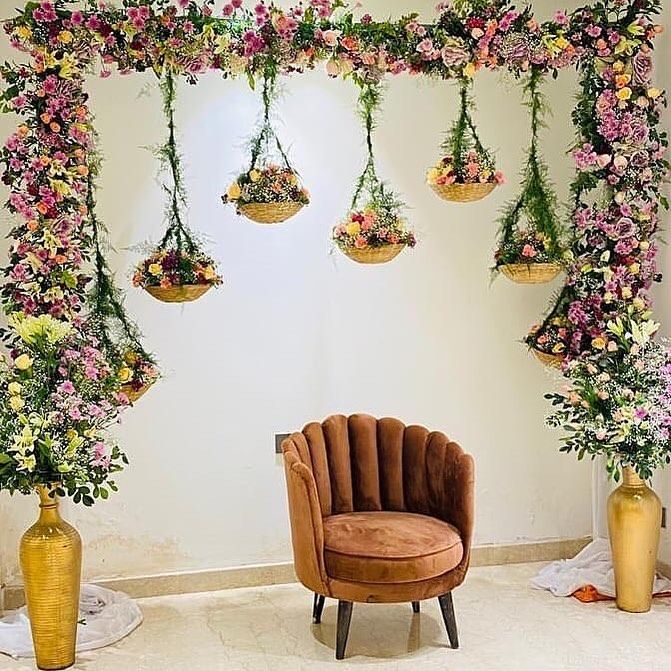 Image via @bfd.weddings
Floral arrangements hanging like this can be a sweet backdrop for an intimate wedding at home.
Floral overload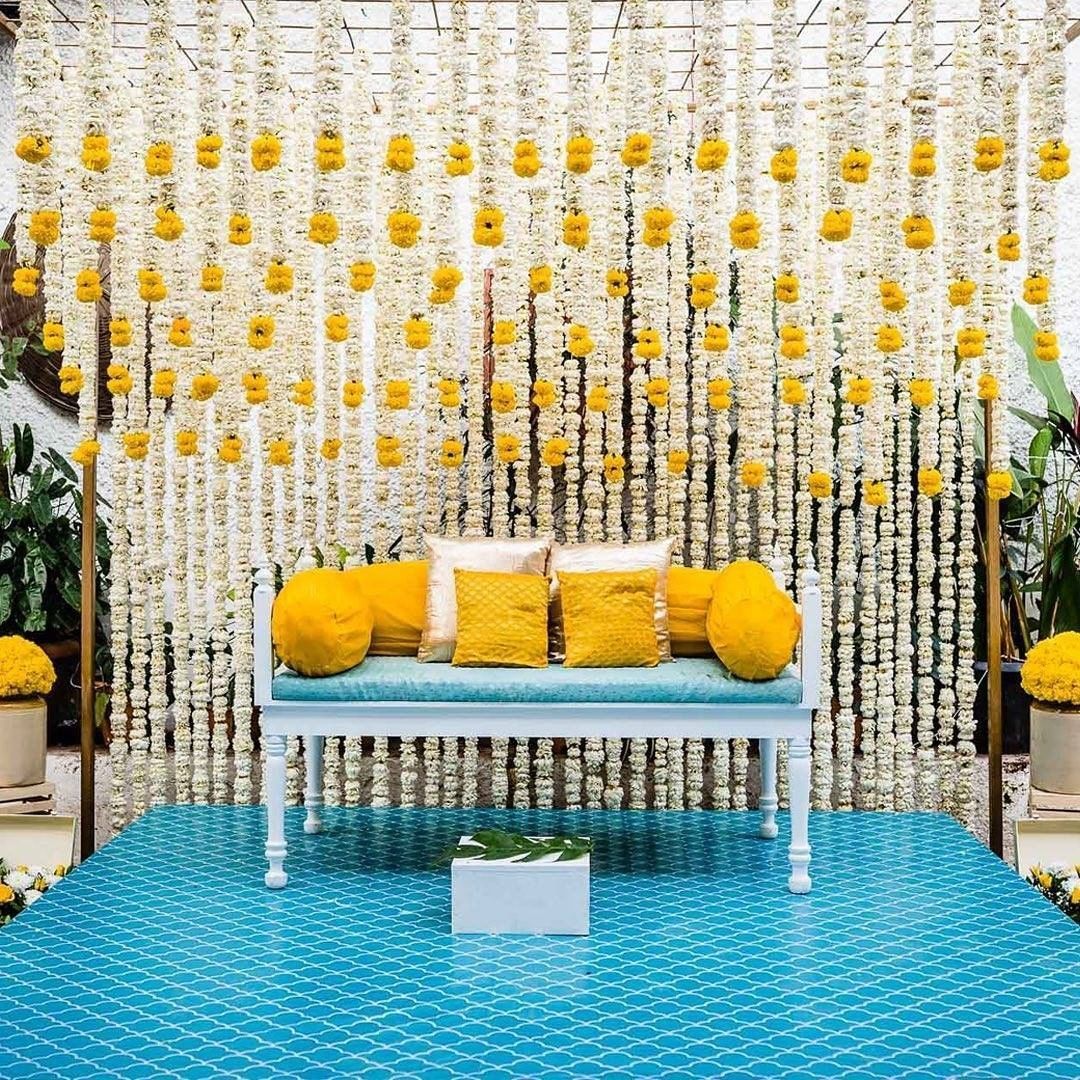 Image via Its an Affair★ 2.8
All about the florals and the colours you choose!
Hanging baskets with florals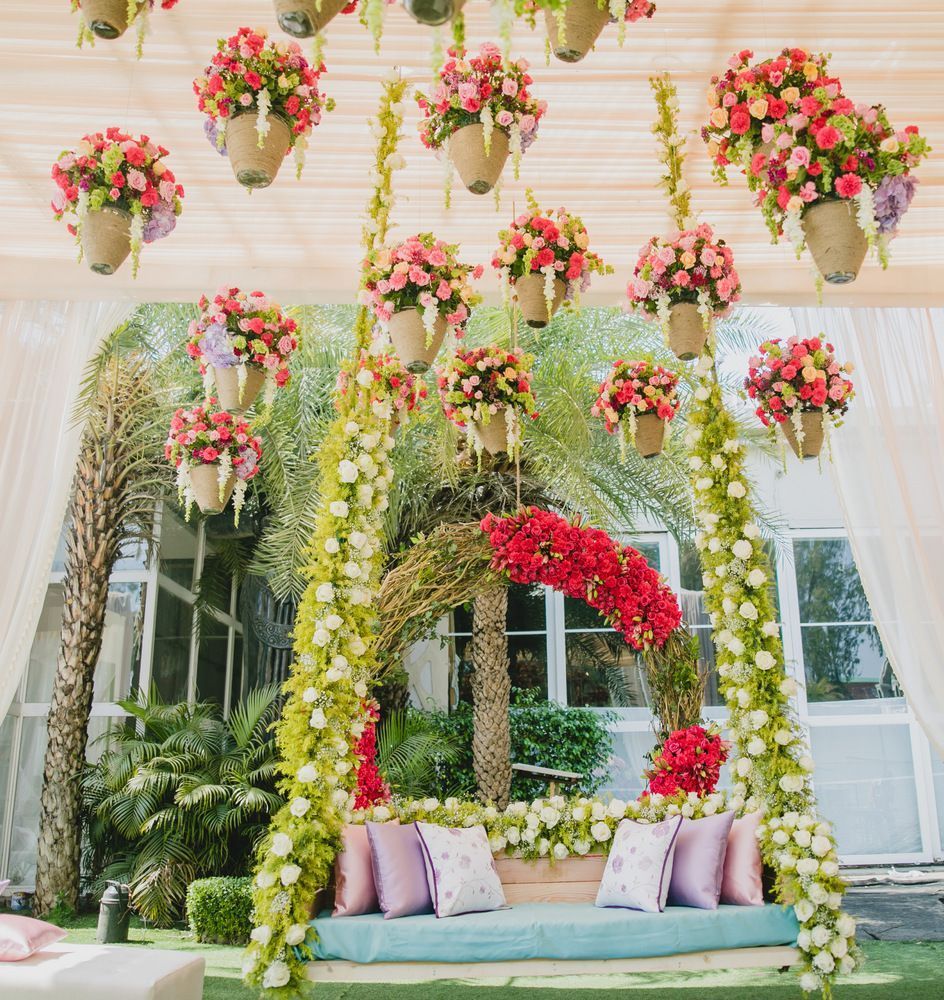 Image via Sahej & Prateik
Looks drop dead gorgeous and very pretty in photos.
An all mogra backdrop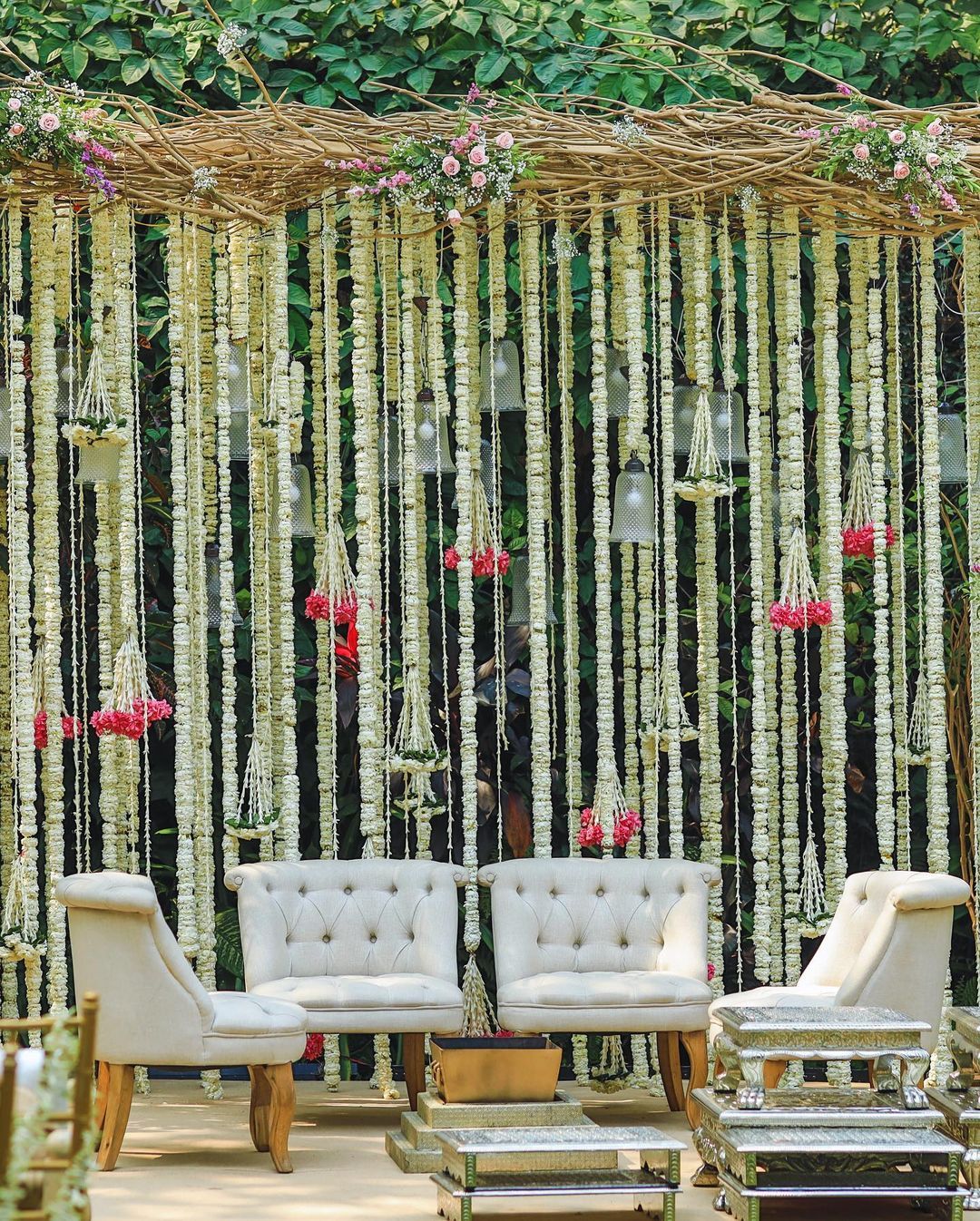 Image via Aash Studio
Mogra is one flower we love for weddings, and this backdrop which happened to be for Dia Mirza's wedding is quite a fave.
Upside down cane baskets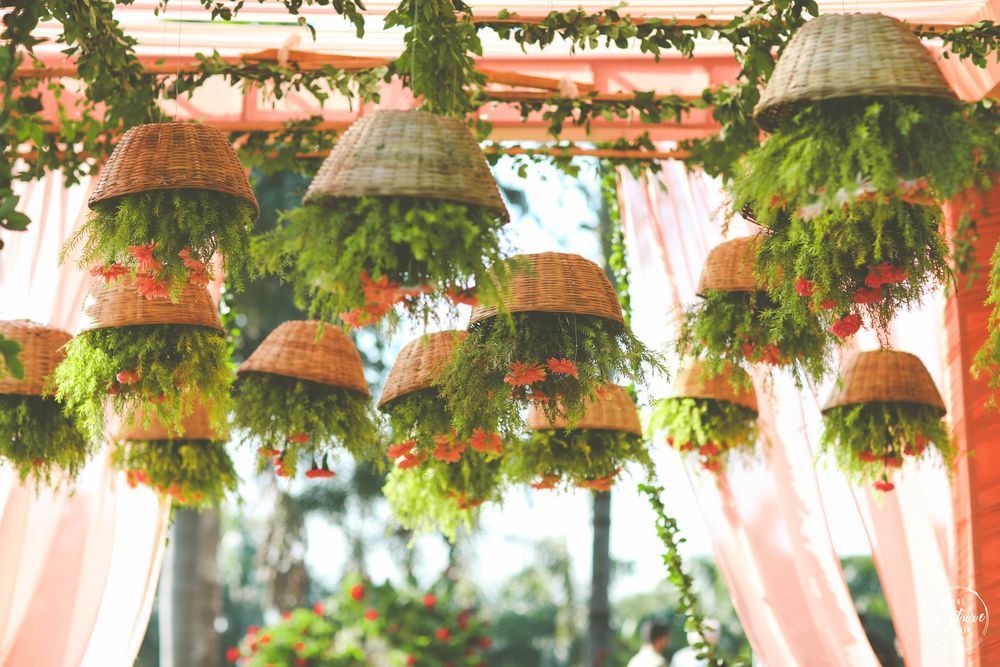 Image via The Picture Studio★ 5
An idea that looks fresh every time we see it- cane decor is very in right now, and this is a pretty way to do it right.
Tropical inspired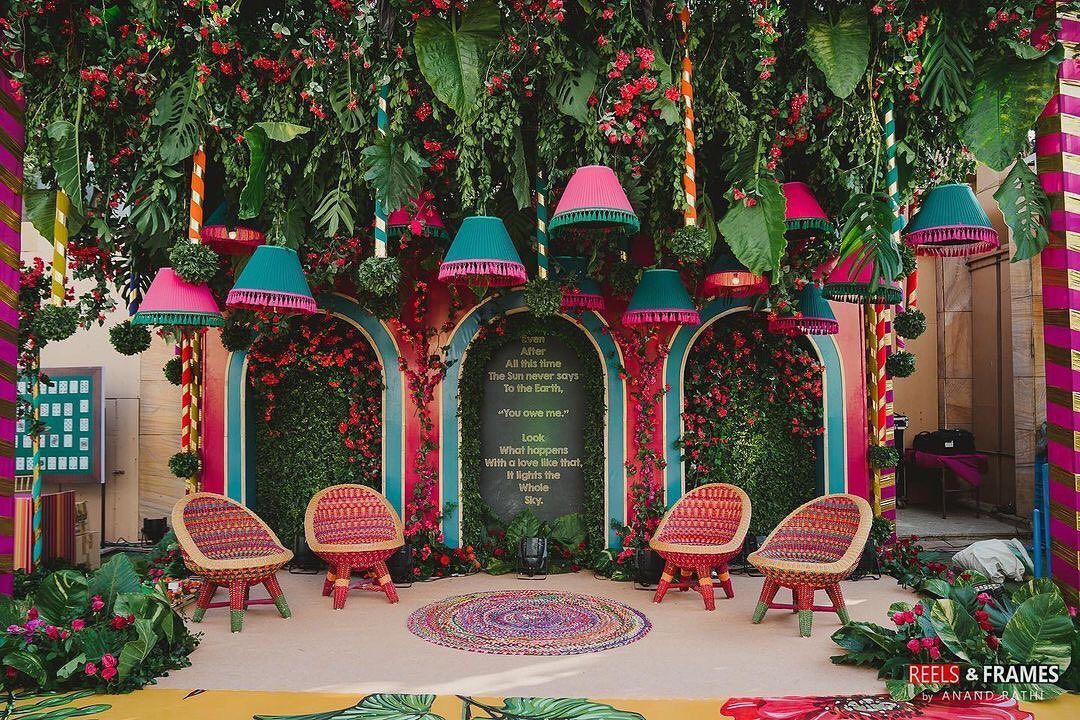 Image via Amaahyaaj
Lots and lots of leaves and florals- looks like a tropical paradise doesn't it?
A floral curtain for an intimate home setup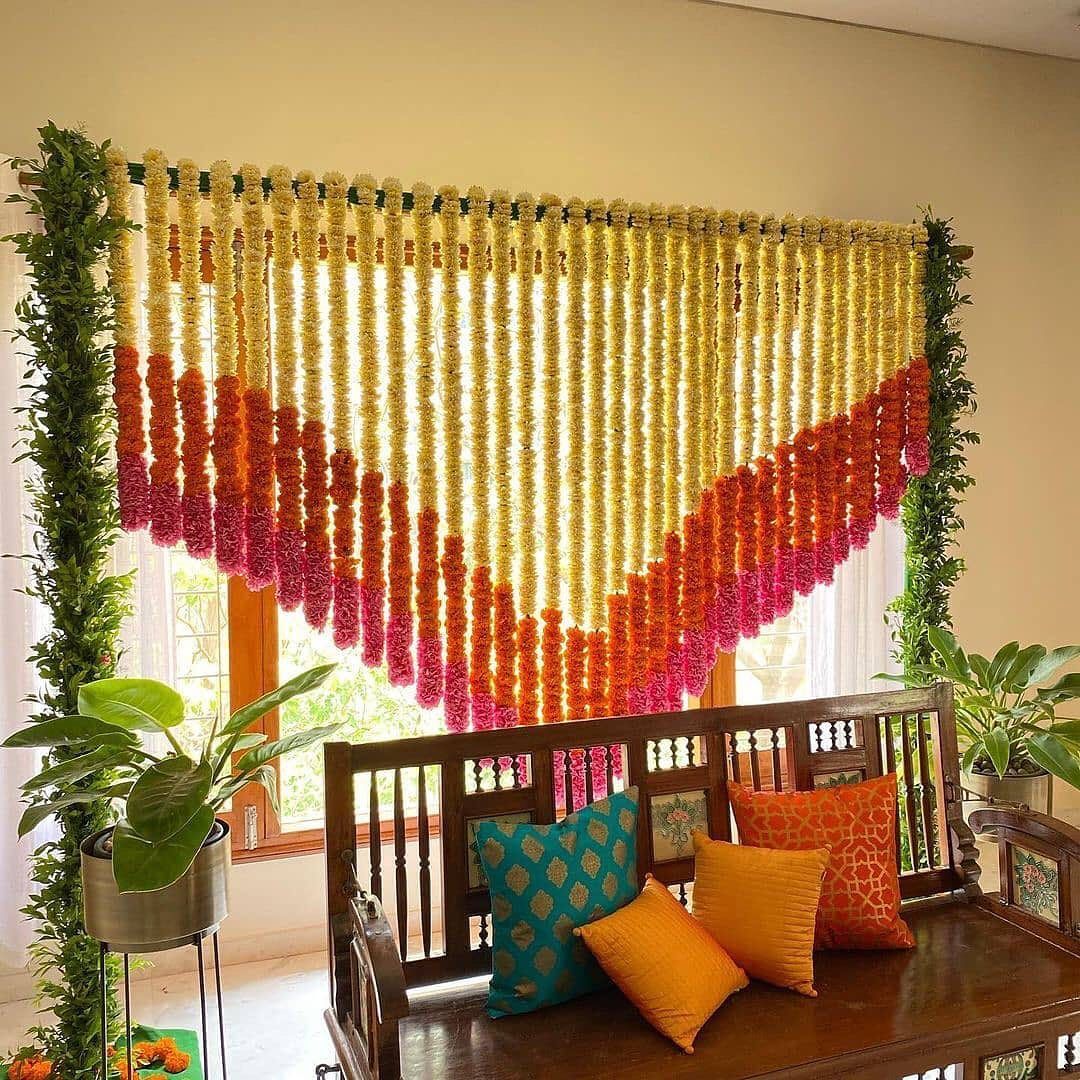 Image via Best Day Ever by Deepika Shetty★ 4.8
Such a simple yet elegant idea for a home wedding!
Florals galore!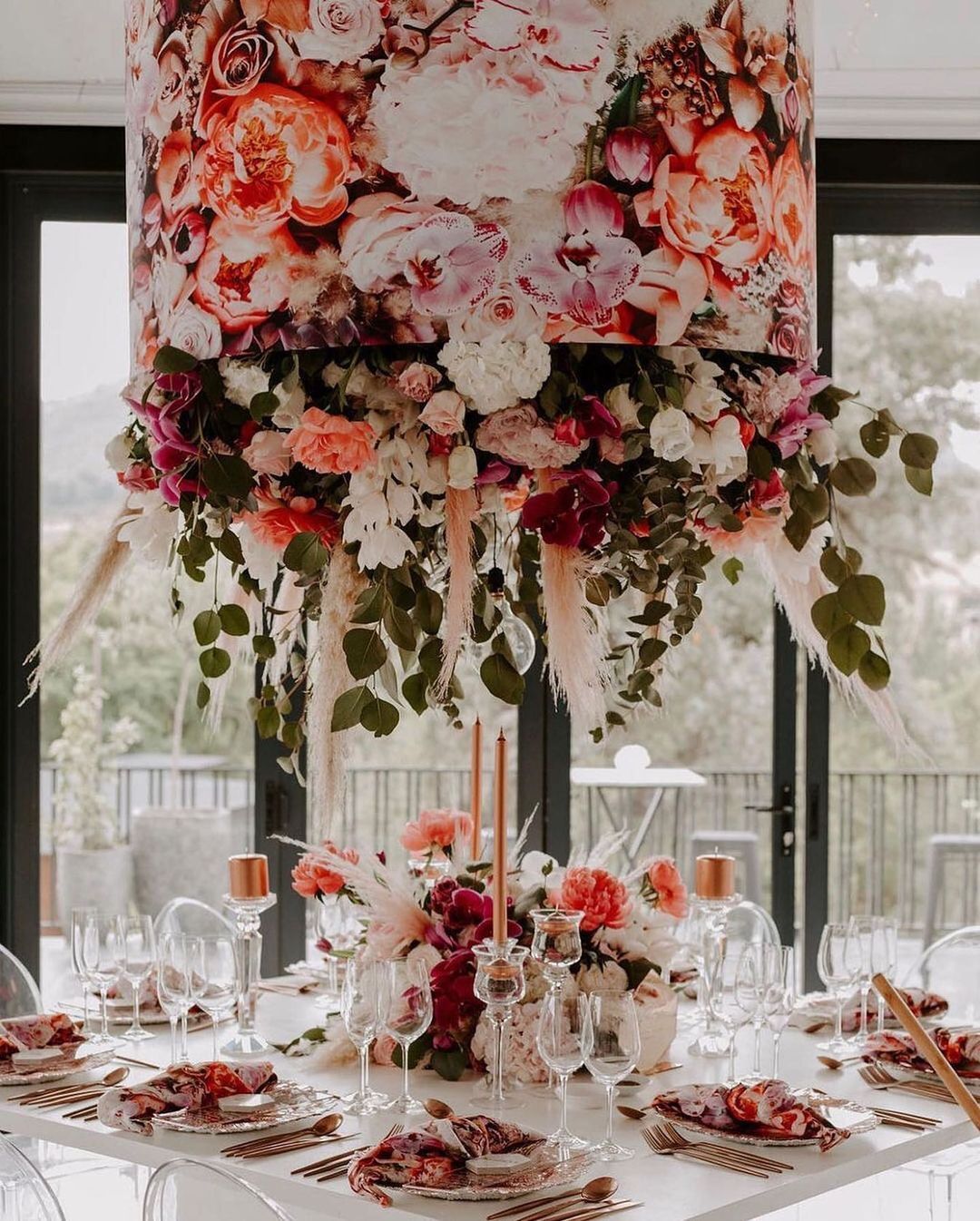 Image via @zavionkotzeeventscompany
A little out of the box, but if this screams your style, then why not try something unique?
ALSO READ: 15+ New Flower Decor Ideas For Your Wedding!