These Sikh Grooms In Unique Outfits Are Setting Major Goals
BY Garvita | 25 Nov, 2021 | 1913 views | 2 min read
Umm.. we're often told that our inclination towards bridal ideas & inspiration is more as compared to other wedding elements, however, we always aim to strike the right balance. So when we were churning out unique outfit ideas for Sikh brides, we ended up saving so many pictures of some seriously stylish Sikh grooms!
Not only did they push the traditional wedding boundaries but also, added a fresh take to their attire that legit swept us off our feet. One glance and we felt maybe, they wanted their personality to reflect via their wedding outfit. Read on to see some of our favorite Sikh groom outfits for those who don't like it basic!
This one spells regalia! Not to miss the blend of conventional & fresh hues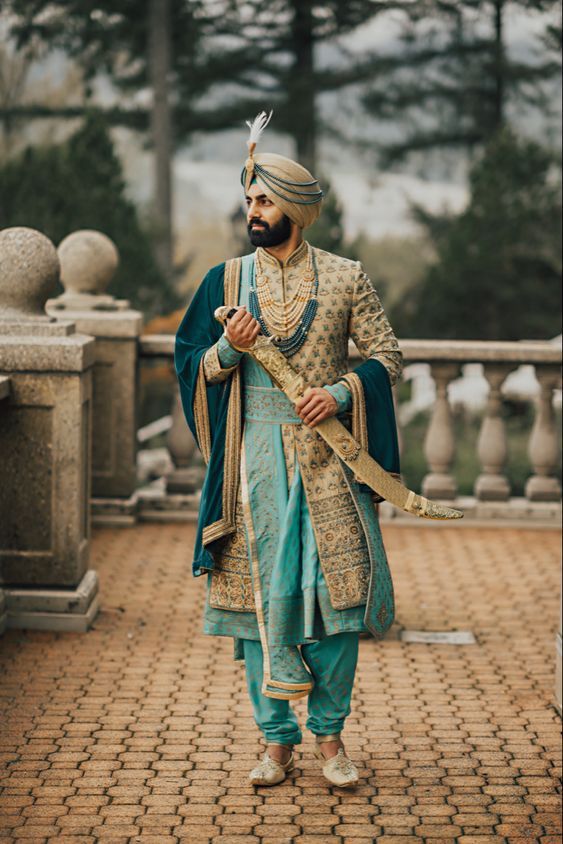 Image via Pinterest
Are you daring enough to try an offbeat attire like this?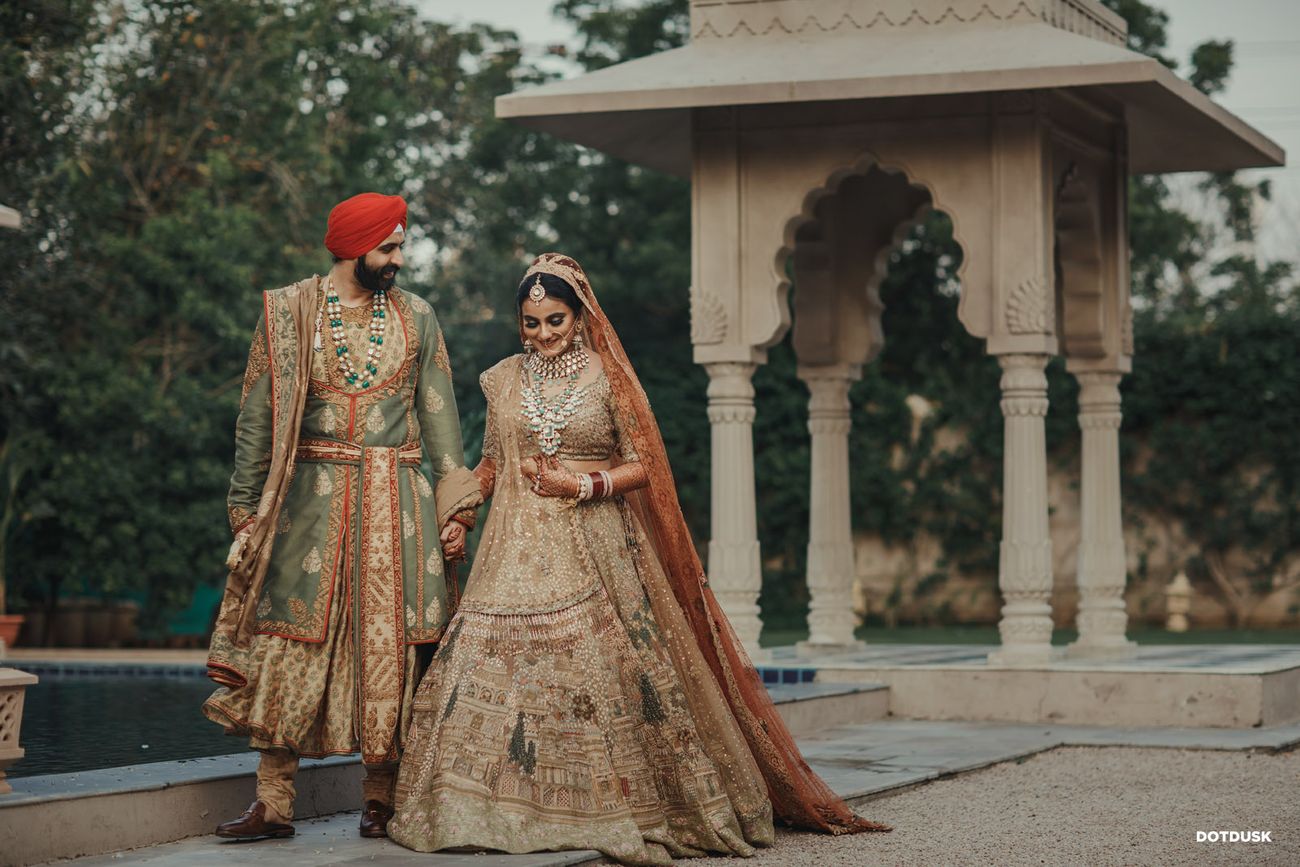 Image via Sukhmani & Kirath 
We always love a modern silhouette in muted tones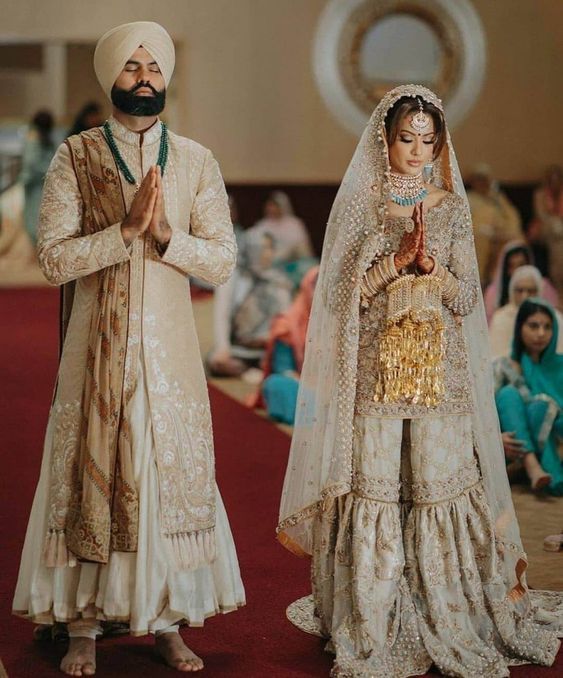 Image via Devanshi Seth Designs
Oh boy, we weren't ready for the honeycomb pattern <3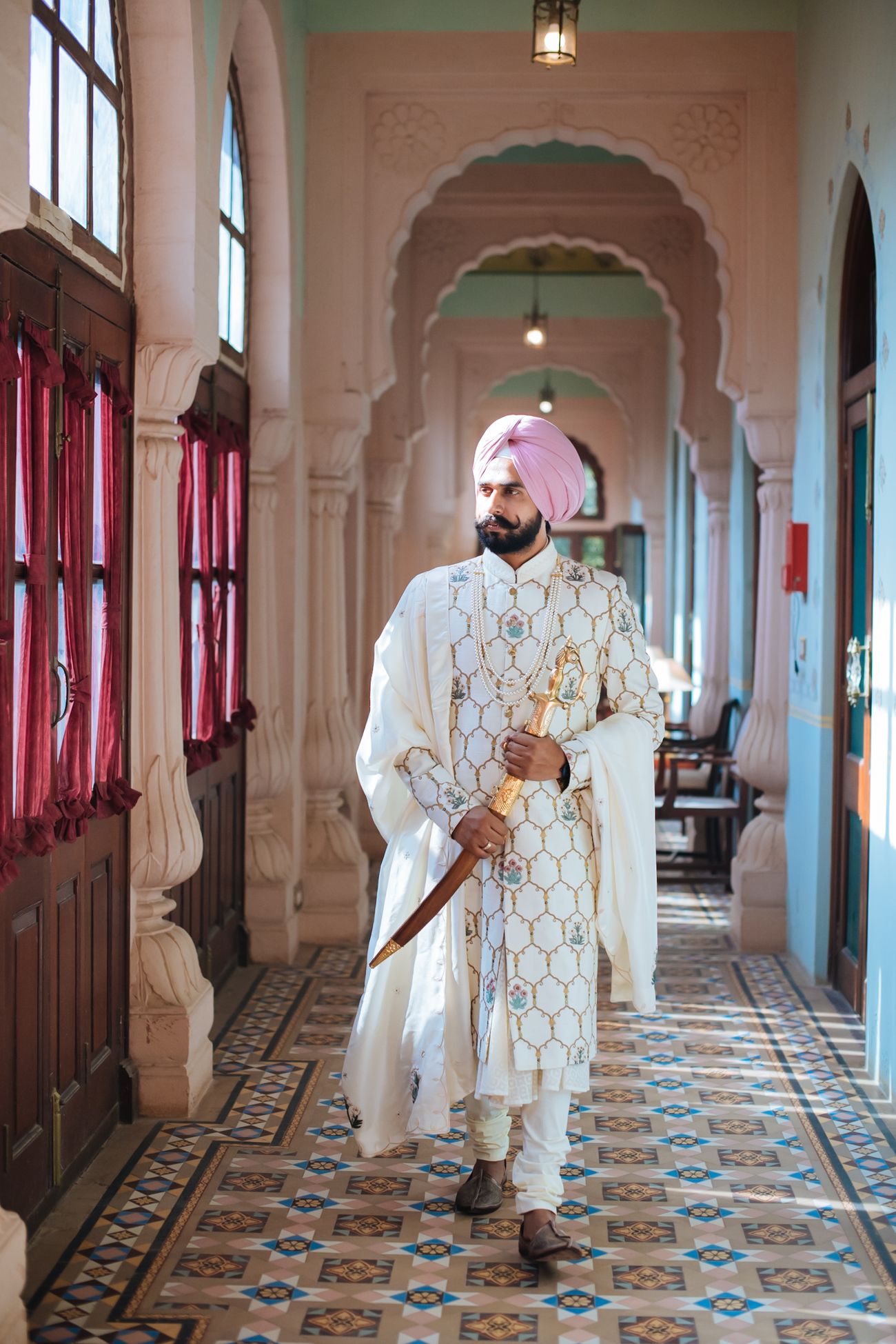 Image via Shubhreet and Arshdeep
Take it as a sign to serve serious fashion cues at your pre-wedding revelries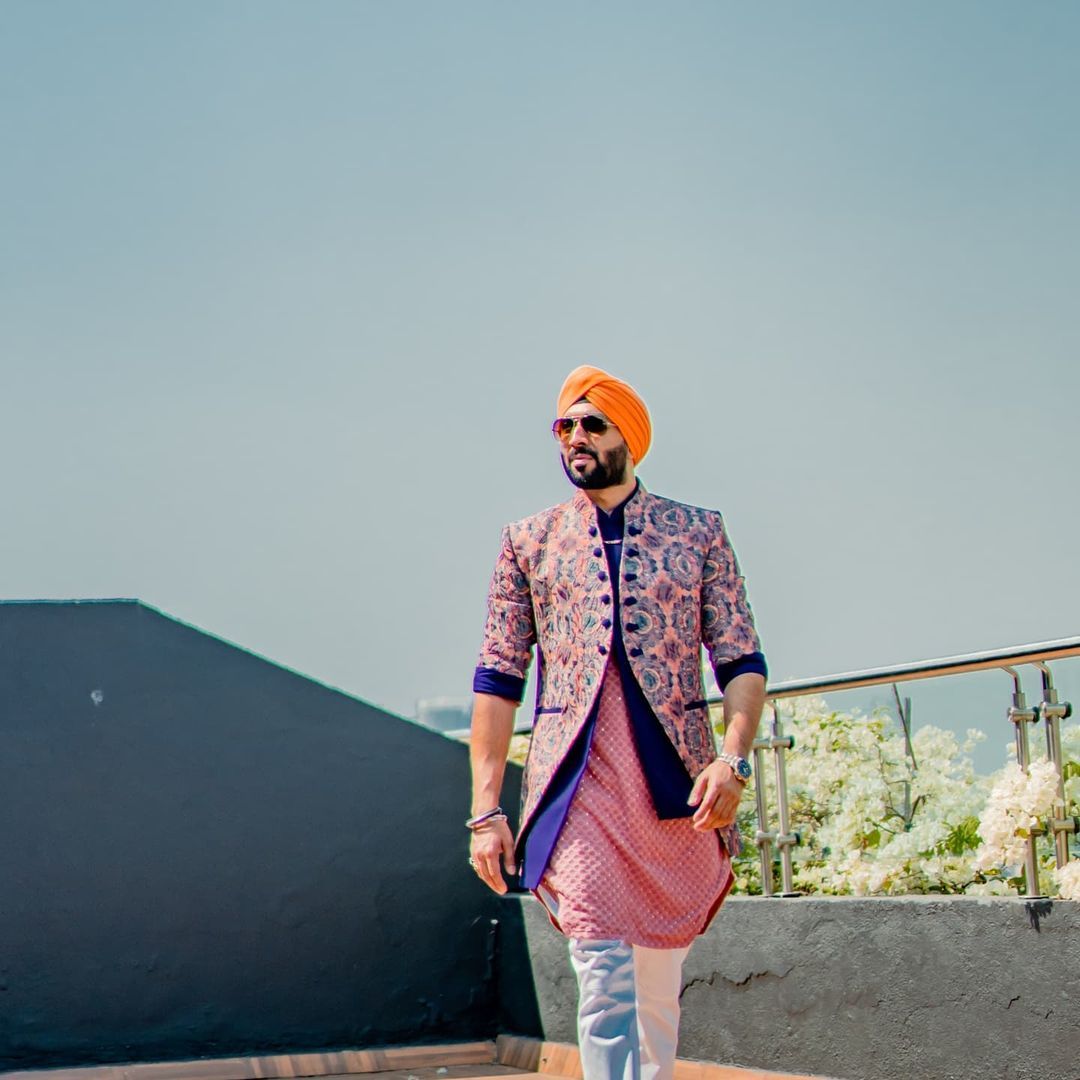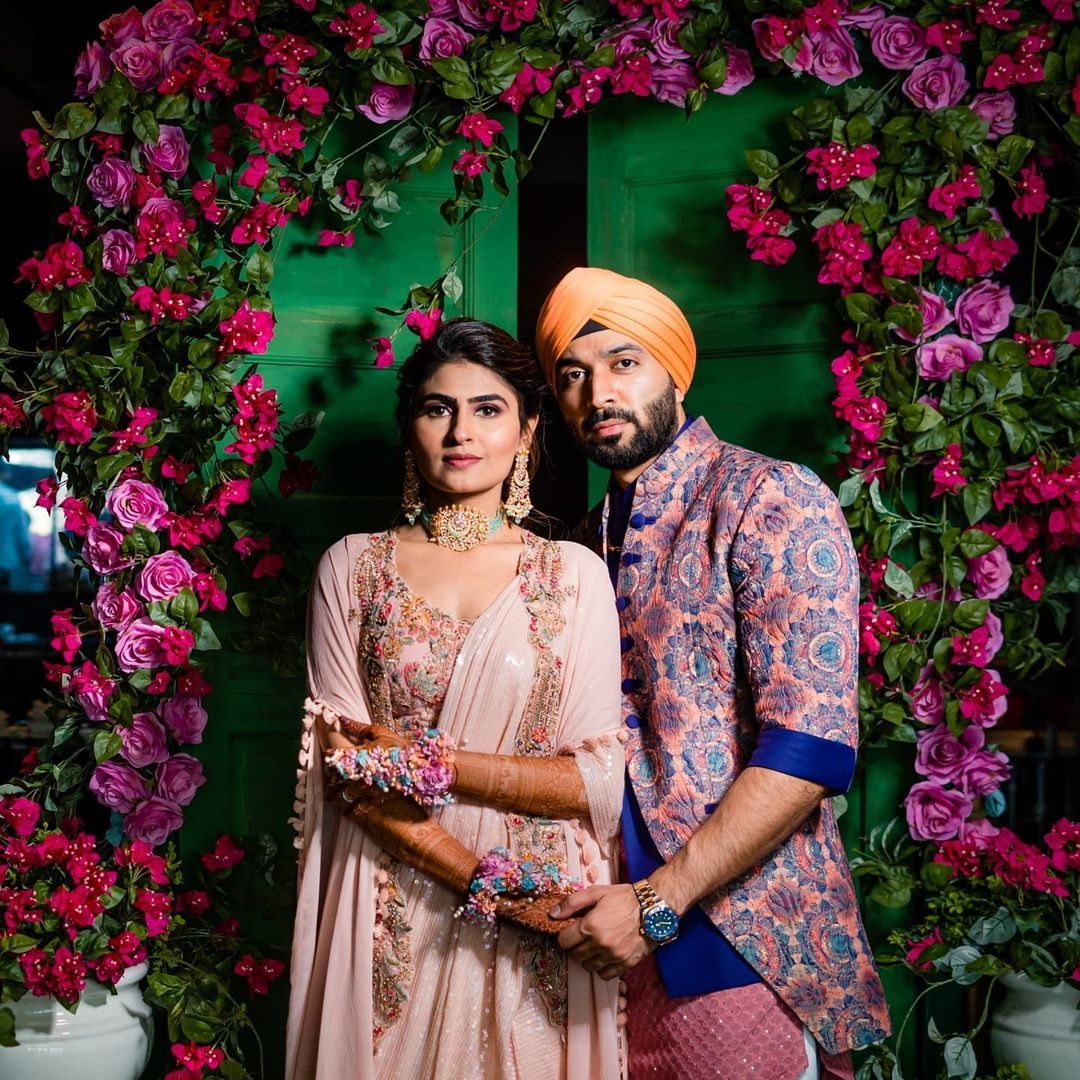 Image via Ridhi & Simrranjit
Move aside brides, grooms in red are taking over!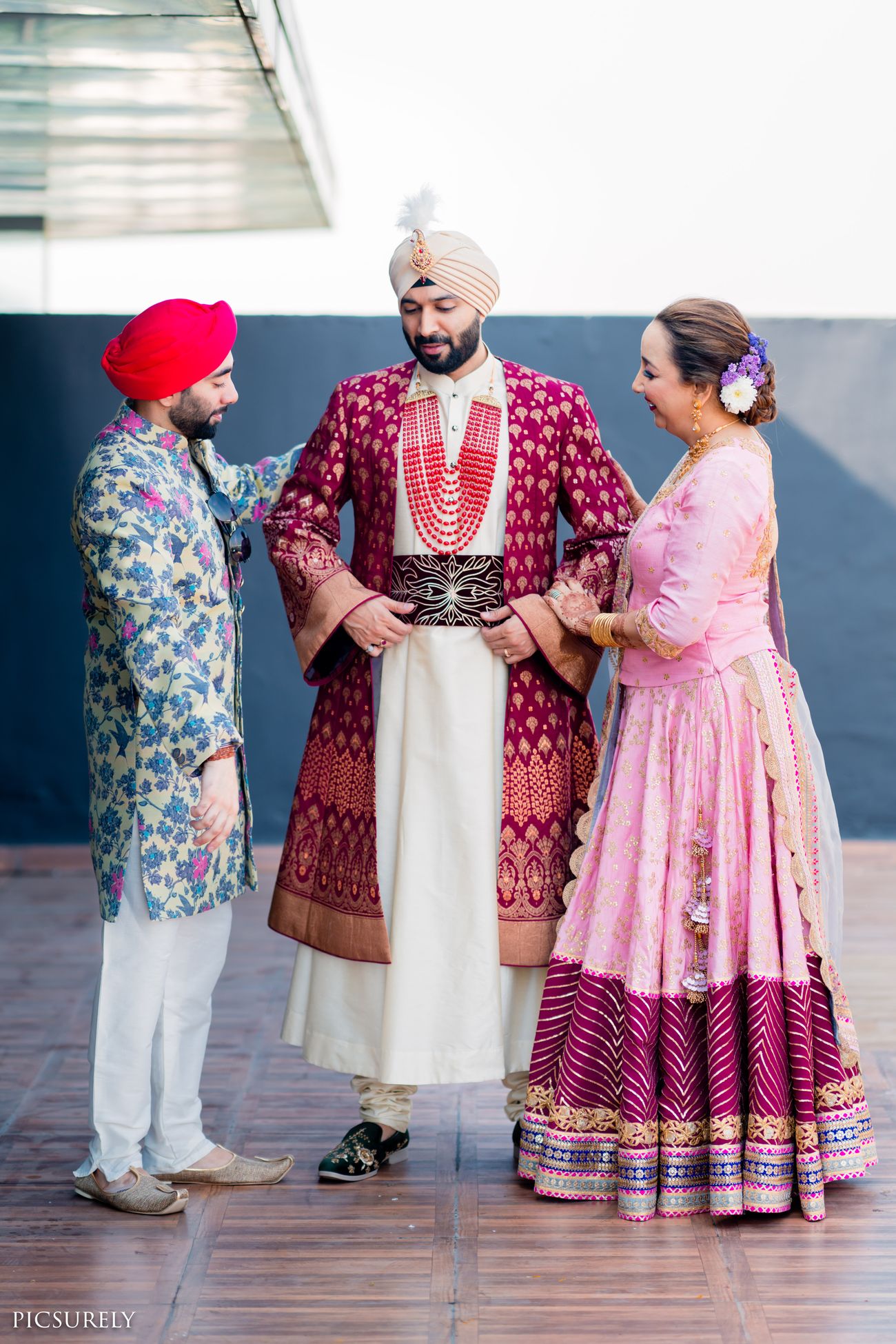 Image via Ridhi & Simrranjit
This one took the styling a notch up by adding the chikankari stole. Worth a screenshot!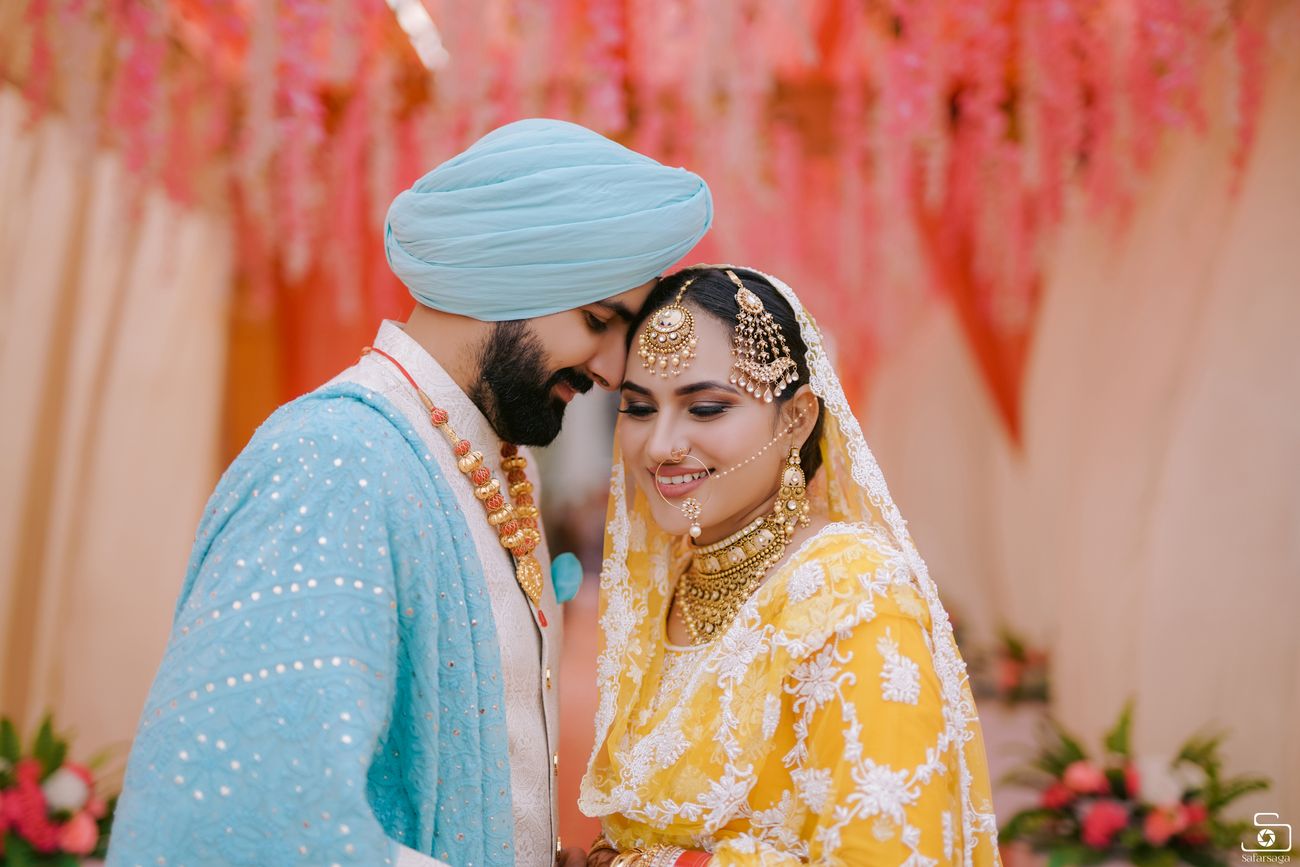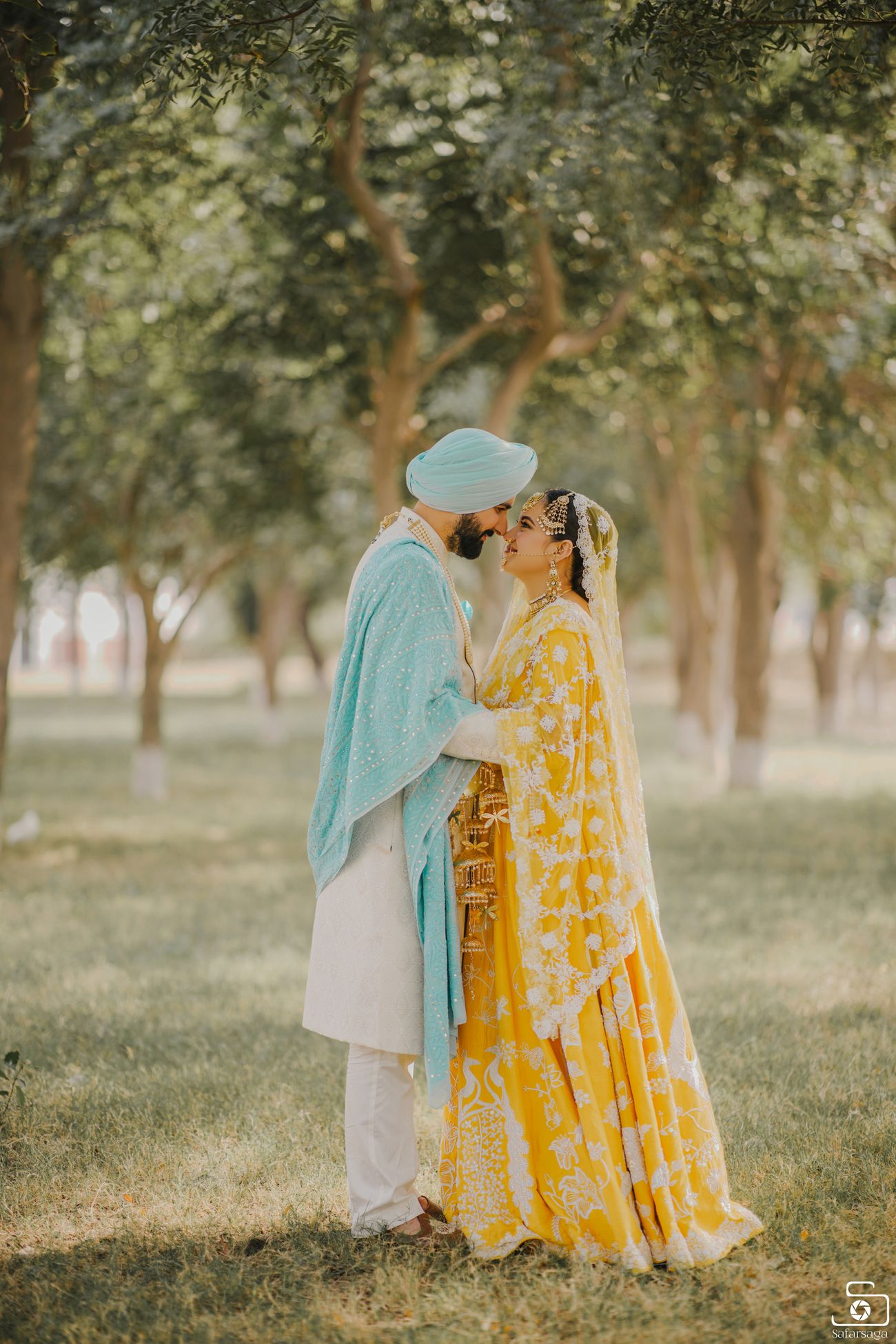 Image via Manpreet & Gurlabh 
Don't forget to explore quirky prints & patterns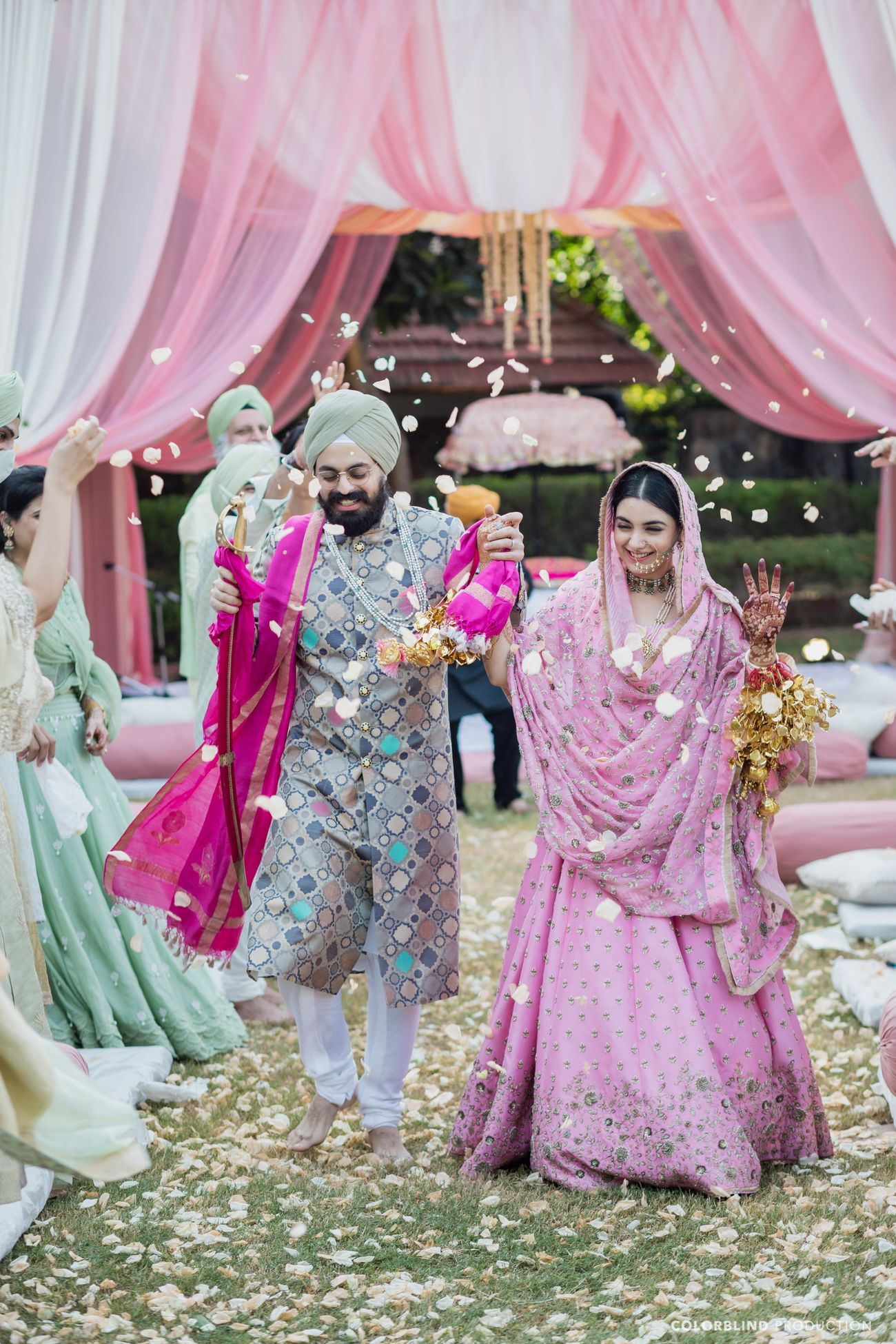 Image via Nanki & Prithvi
Or let an eccentric color combination take over the stage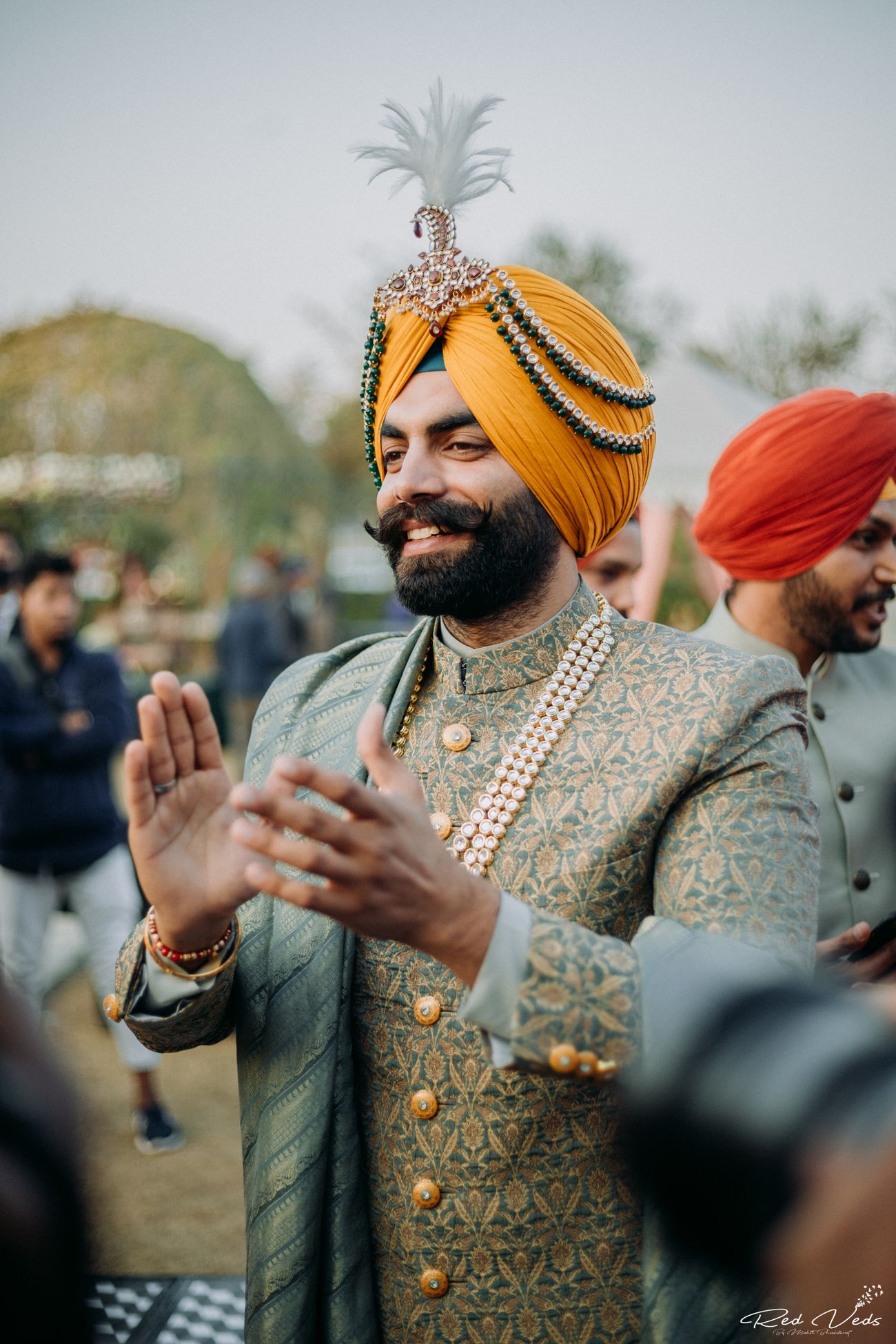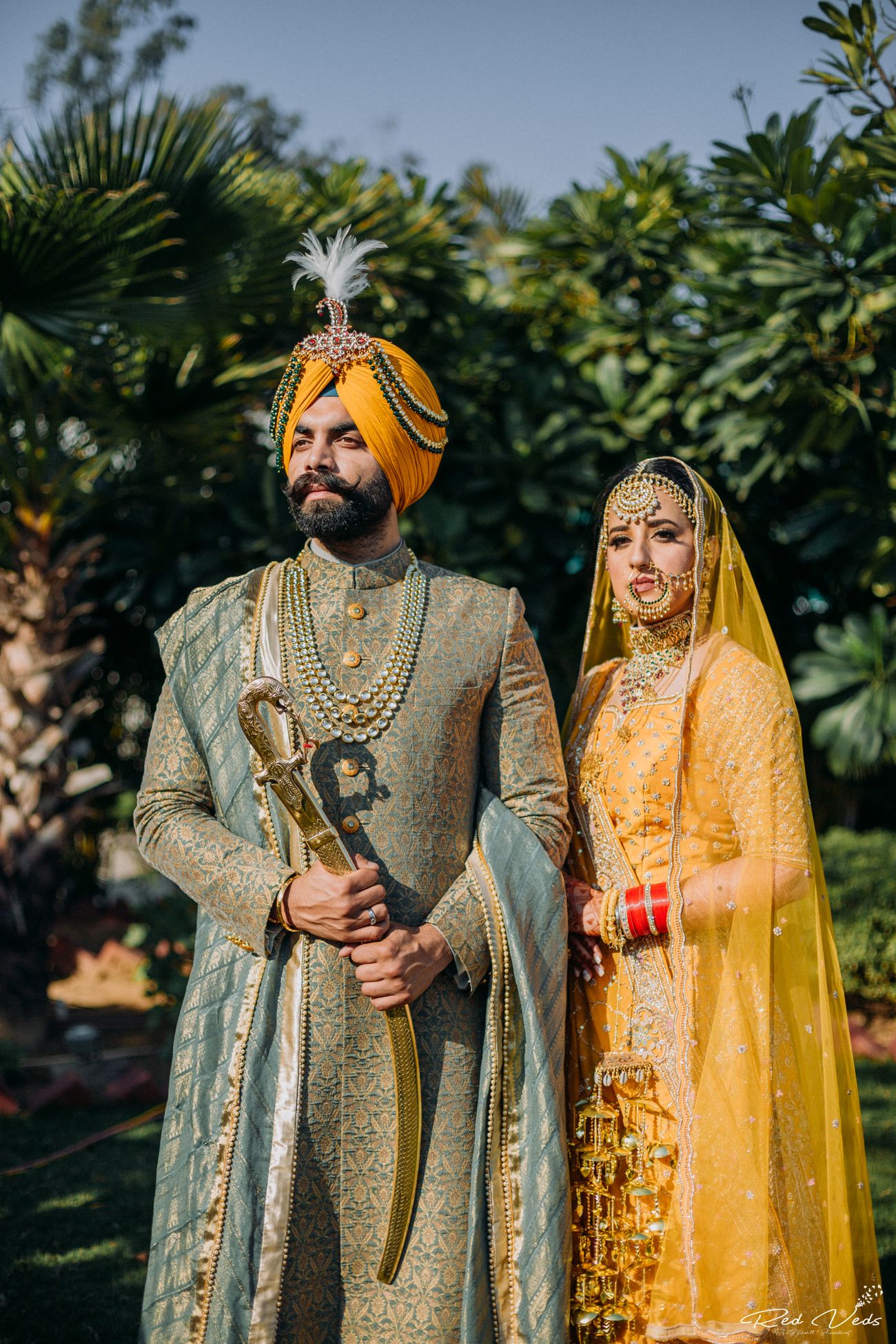 Image via Harpreet & Khushdil
Saving the best for the last, when simplicity meets drama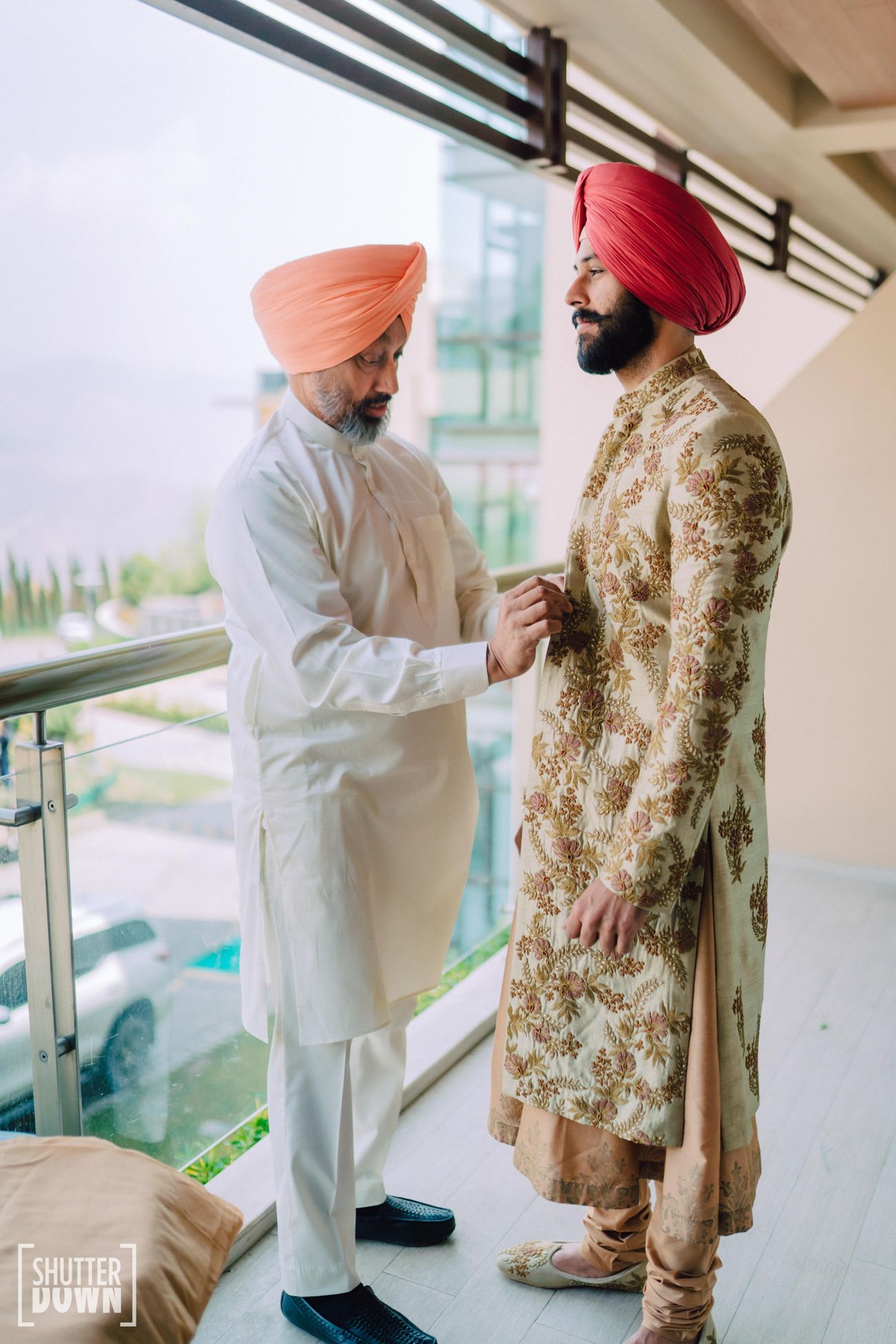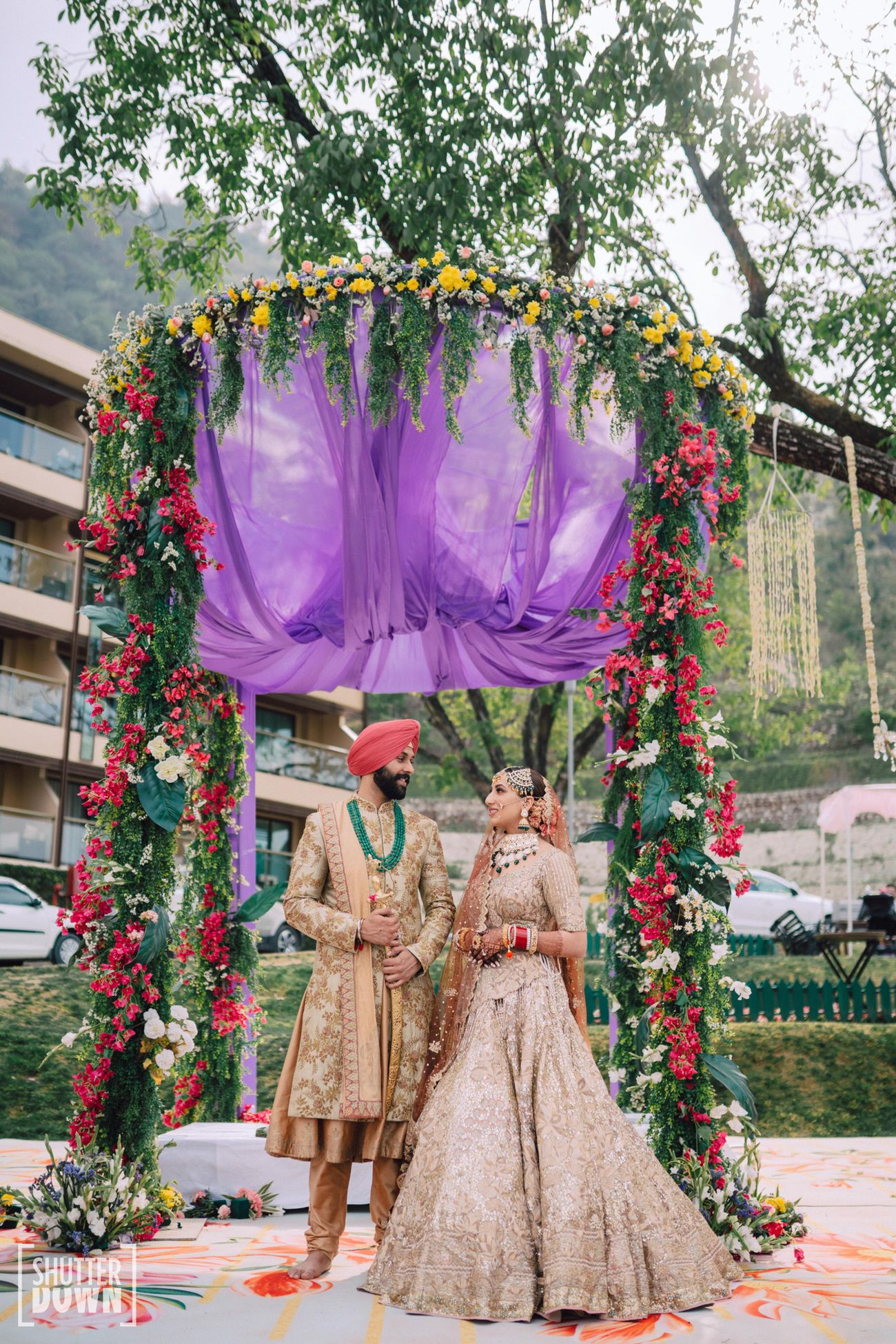 Image via Simrat & Angad
Aren't these Sikh grooms' outfits pin-worthy? So, which ideas are you planning to steal?
ALSO READ - Sikh Brides Who Opted For Unconventional Hues Other Than Red Or Pink