This Boy Planned An Elaborate 'Magical' Proposal For His Girl... Literally!
BY Sakshi | 29 Aug, 2018 | 628 views | 2 min read
So we've been seeing and featuring loads of proposal stories and videos, and love it when we come across a new idea! Dhanraj planned a cute 'magical' proposal for his long-time girlfriend Devki, and pulled it off with a whole lot of surprise! Dhanraj works as a lawyer in Dubai, while Devki works in a Hedge Fund in London. He planned the whole proposal as a surprise in London as well as designed the ring himself with a lovely inscription on it that read - "For every lifetime". So, after 12 years of dating, these high school sweethearts from India finally decided to make it official!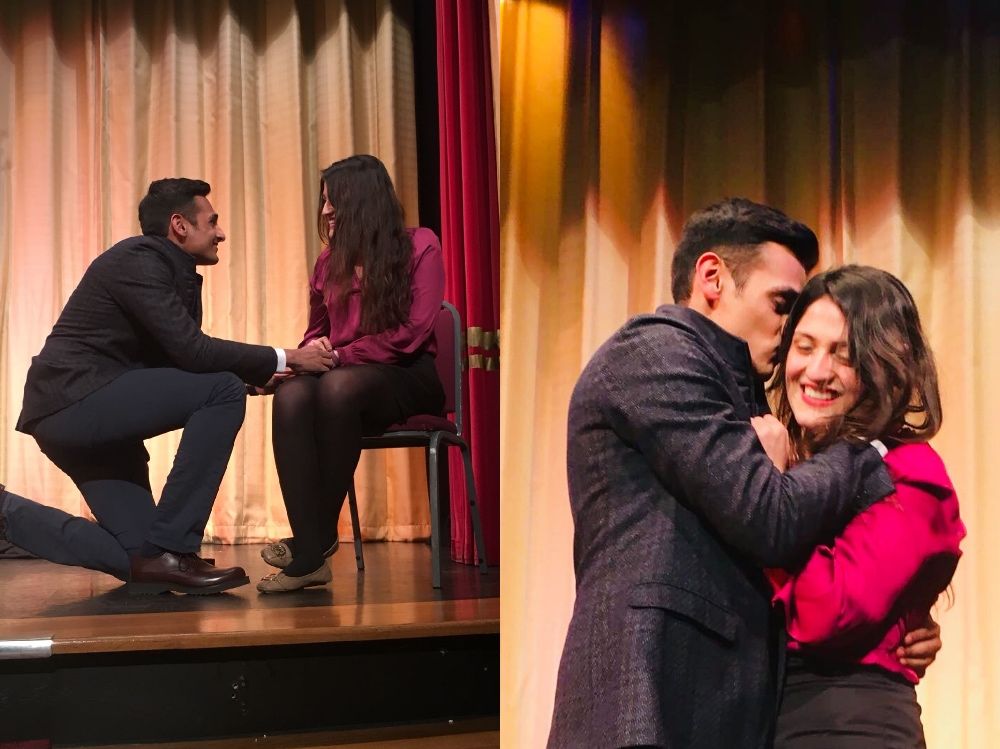 The idea of the proposal was that Devki would go for a magic show after work (all organised by Dhanraj) and will be called on stage by the magician for a trick. Then the magician will tell her to select a number that will relate to a Disney character (the magician was very sure he could make her select the character of "Prince Charming"). Once she selected the character of Prince Charming, the magician will try and turn into that character for her. This is when Dhanraj will reveal himself to propose. It was the best magic trick of the night, especially when the Prince Charming appears with a ring FOR REAL!! For the second part of the surprise, both families flew down to London and were hiding upstairs and cheering on the couple after the proposal. Take a look at this cute proposal video!
The couple is now engaged, with the cute hashtag DanKiDevKi! They even did a cute proposal/engagement video later, with both of them talking about it- just so that they can treasure it for eternity!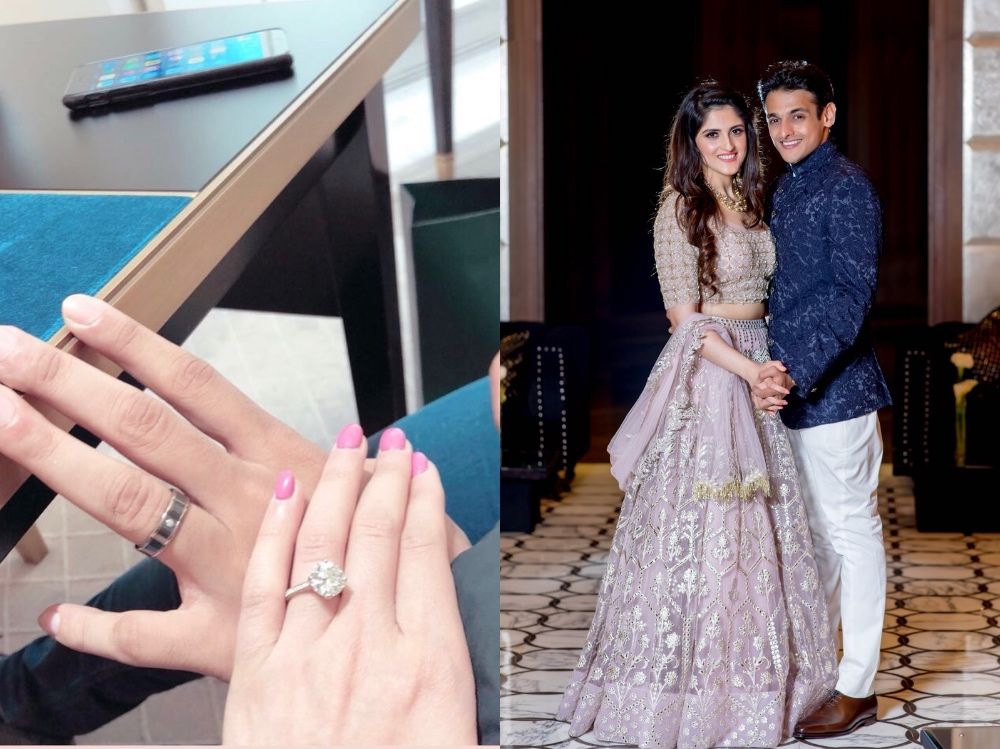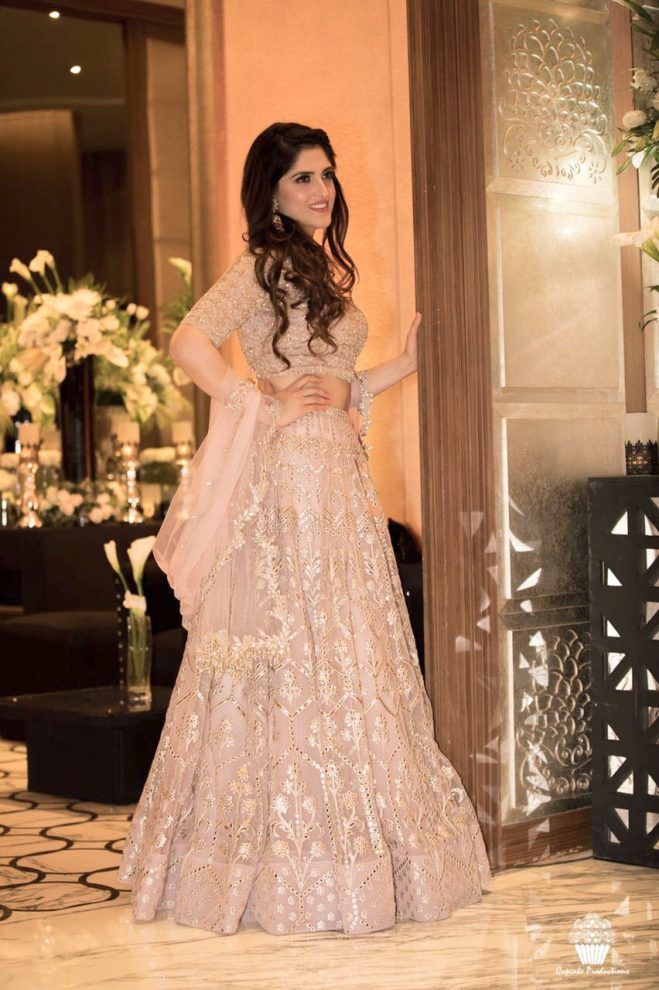 Super cute, right? 
Vendors: Venue: The Magic Circle, London Magician: Richard Pinner Videographer for the Proposal Video: PAVZO Videographer for the Proposal Interview: Colorblind Production★ 5  Photographer for Engagement: Cupcake Productions★ 4.8  Engagement Lehenga: Falguni and Shane★ 5