This Bride Got A Tinder Logo In Her Bridal Mehendi & We Think It's LIT!
BY Sakshi | 27 Feb, 2019 | 2808 views | 2 min read
Brides never cease to amaze us, and we love how creative they keep getting with their bridal mehendi. I mean, right from proposal mehendis to those which even have personal jokes in them, we are in love with the new ideas, and check this one out- this bride got a Tinder logo in her mehendi! Yup, that's how they met, and she embraced it in her bridal mehendi, which we think is quite amazing and badass! The mehendi done on bride Sonal by Henna By Divya has some more hidden meanings too!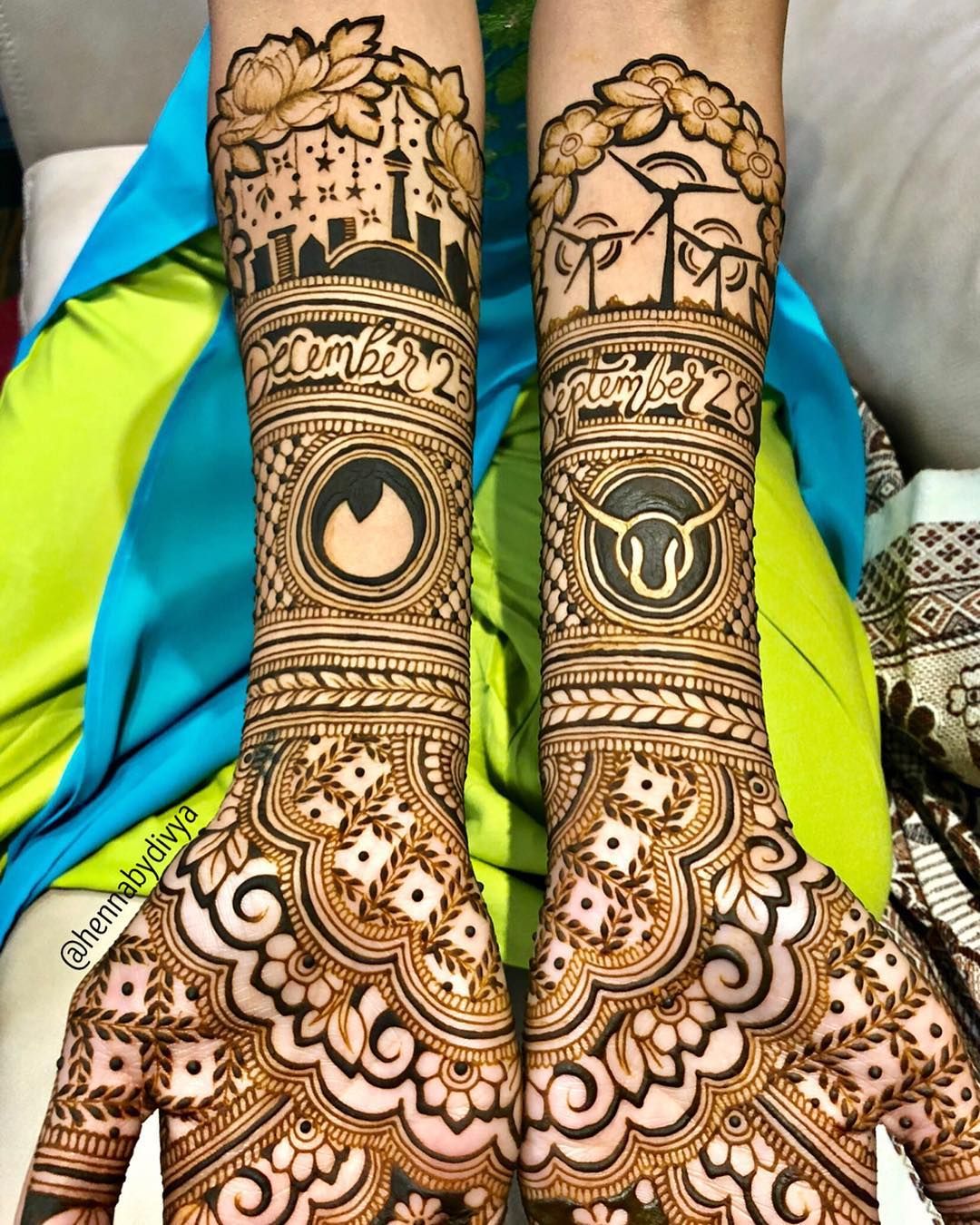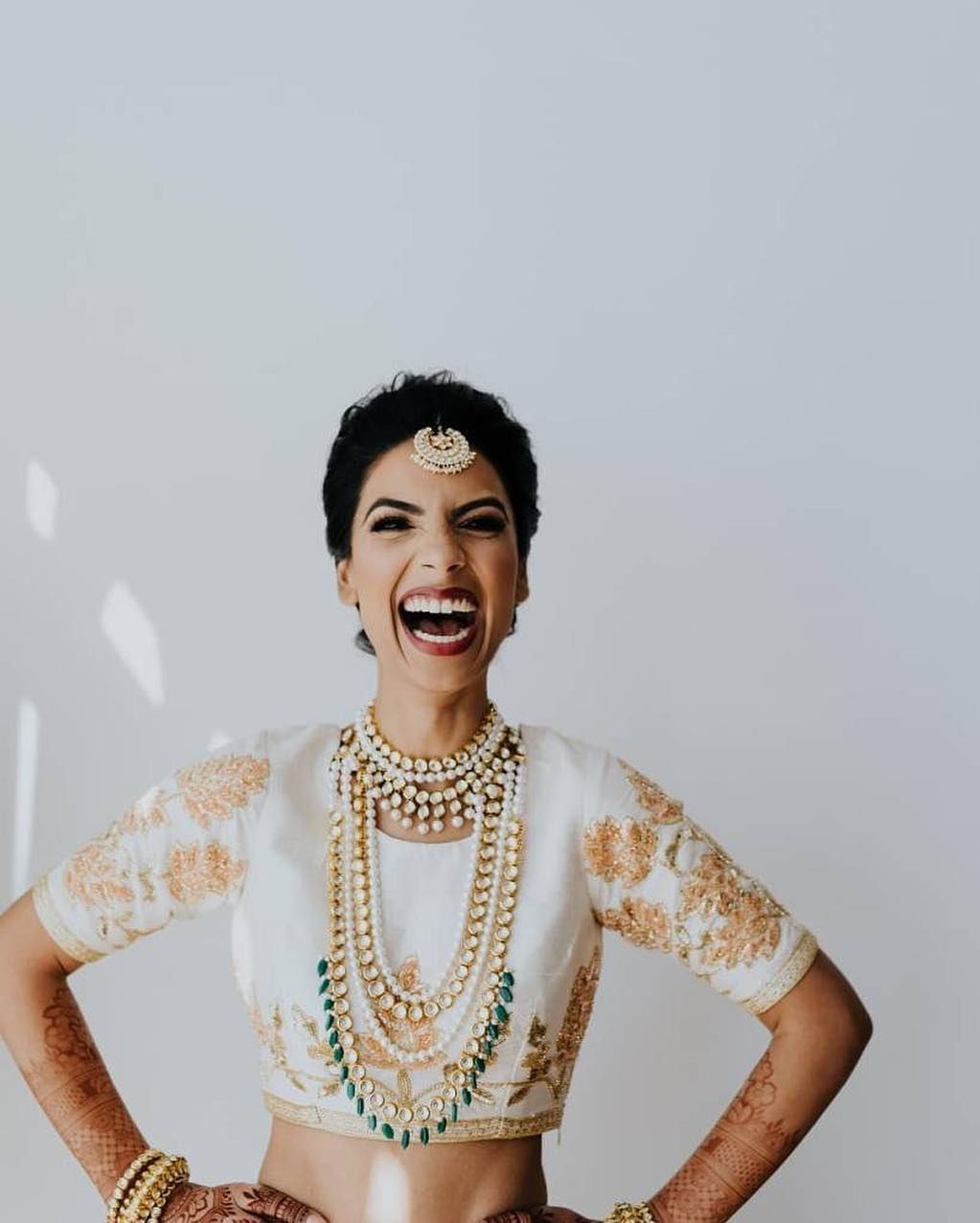 According to Divya Patel, the Mehendi artist:
Sonal's bridal mehendi was personal and oh so, fun! I received a couple of requests for some customizations Sonal wanted but as are most of my brides, she was completely ok to let me pick and choose what would fit best! One of things I loved about Sonal was just how badass she was! She told me about her travels and her work and it was all just so inspiring! In short, a couple of hours flew by with us just chatting away! Sonal and her fiancé met on Tinder and she wanted to embrace that and why not?!

Her fiancé, Hemanth works in renewable energy and in Sonal's exact words, "worships the wind turbine" Haha! ☺️ I thought a silhoutte of the turbines alongside the Toronto (where they met!) skyline would be perfect! Both Sonal & Hemanth are Taurus' so she wanted the bull horns symbol somewhere as well! Last but not least, Hemanth proposed on December 25th and their wedding date was set to September 28th! Sonal does a lot of hand art & design/lettering so I thought it was be super cool to have those dates in Calligraphy style-font! Sonal did all the stationary for her wedding! Check out her page for some really cool stuff - @lettered.ca
Photos courtesy @hennabydivya and @lettered.ca