This Couple Had An Impromptu Wedding In NYC, WITH Social Distancing!
BY Sakshi | 25 Mar, 2020 | 490 views | 2 min read
After hearing of so many coronavirus wedding cancellations, here is some hope, and something that might just bring a smile to your face! Here is a couple who were to get married on May 10, a big one with 120 guests and the whole shebang, but with the coronavirus wedding cancellations, they chose to get married right away- literally waking up one morning and deciding to do it! Yep, Paul Anderson and Molly Rosner from New York sent out email invitations out on Wednesday, under the subject line "Love in the time of Corona," with a new date. "Change of plans!" it read, "We are getting married TODAY!"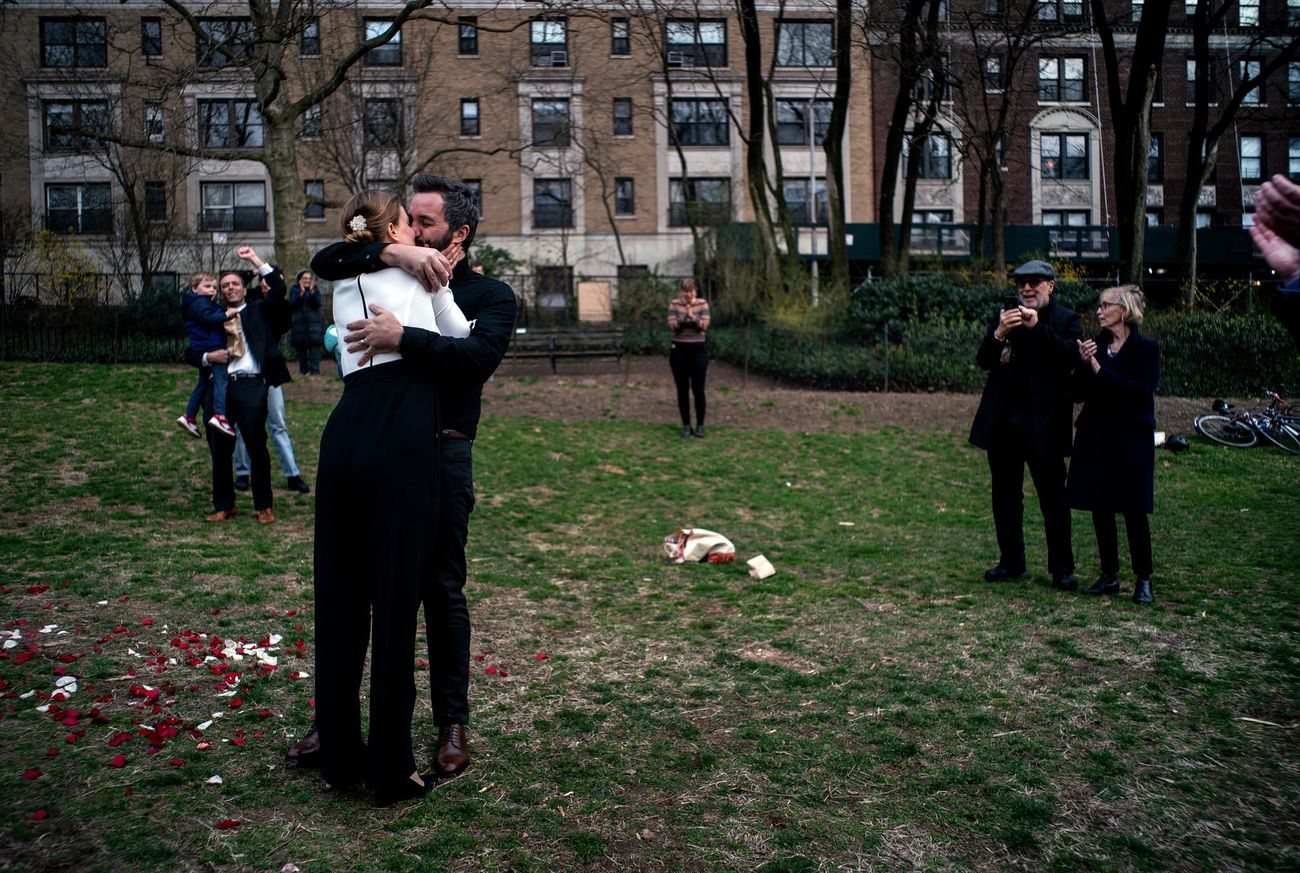 With coronavirus wedding cancellations happening everywhere, this couple got married and managed to get married WITH social distancing. Yes, the couple told friends and family in their invite to make sure there's "Strictly 6-foot distancing and bring your own cups if you want to toast." It was  signed off with, "Virtual hugs, the only kind allowed."
14 guests made it to their wedding, which was on a grassy slope in Riverside Park. They had sprinkled some roses to line their aisle and had a brief ceremony. One of their friends got ordained online to do the honours. Their 'honeymoon' plans? "Going to go home and quarantine" and of course have Chinese food delivered.
So why did they hurry so much? Well, for starters, they got married married before the New York Mayor announced on Friday that the city's marriage bureau was closed until further notice. Another reason, and a very compelling one at this point in time looking at the current scenario was that Anderson being a freelance filmmaker had no health insurance, and marrying Molly would allow him to join her health plan. So yes, definitely Love in the time of Corona!
Image and Info via New York Times.