This Should *Ideally* Be Every Bride's Beauty Routine The Night Before The Wedding!
BY Latha Sunadh | 10 Jan, 2018 | 878 views | 7 min read
As a normal girl, I know that routines play a huge role in the upkeep of your beauty life. But if you're a bride, you gotta just multiply it by 10 times. It's the routines that get you in line and make you glow like a 1000 watt light bulb on your big day. And the night routine of the day before your wedding is your holy grail one. Here's how to make the most of it because glow is the newest kid on the block. 
Note: These suggestions are for just the last night before your big day so that's why we are not including cosmetic procedures or facials - extensive skincare regimes etc.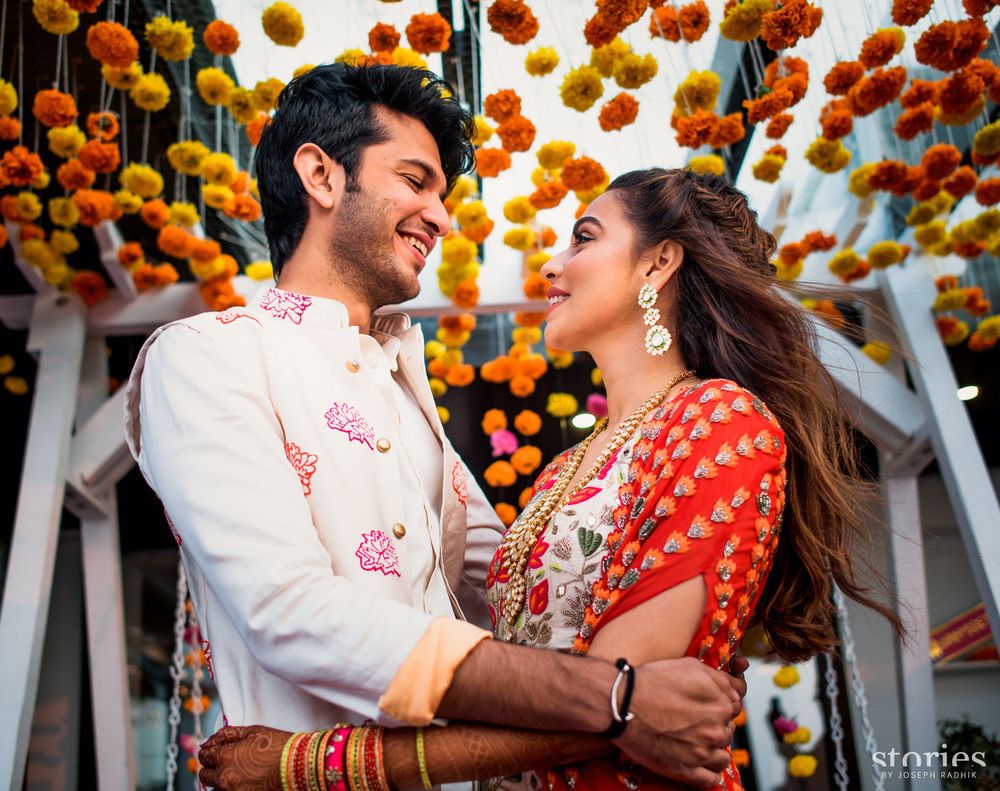 Pic: Stories By Joseph Radhik★ 4.5
The double-cleanse
Removing the last evening's makeup is a task. But don't go for anything rough please - follow a simple plan. Use the Clinique Take The Day Off Balm, this balm that emulsifies into an oil remover, removing each and every trace of makeup. Another alternative is the Banila Co Clean It Zero Radiance balm - it really ups the game. 
If eye and lips are an issue, get a Bioderma / Garnier Micellar water to remove them slowly. They remove makeup, unclog pores, and won't irritate your epidermis. You could even use plain old cold-pressed coconut oil - from Fab India or Kama Ayurveda. Then wet a soft flannel cloth (we recco The Body Shop luxury facial flannel or Dermalogica Sponge Cloth) and remove it. Even your nearby beauty store will have flannel - or just use a muslin cloth that's soft.
Wash your face with your favorite cleanser
I'd go for something hydrating or something that's super mild like Vichy Purete Thermale Hydrating And Cleansing Foaming Cream or Cetaphil Cleanser. If you want every trace of makeup to be removed - try using a gadget like a Foreo ( It's now available in India people!!!) or a Clarisonic.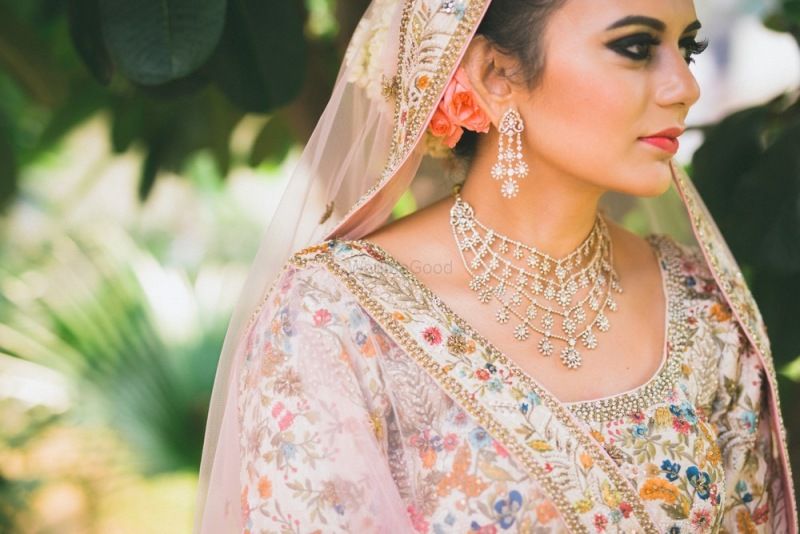 Pic: PhotozAapki
Exfoliate & Tone
Now there are two kinds of exfoliators. The physical ones are just sloughing off dead skin and that means, use a good, effortless one like The Body Shop Vitamin C Facial Cleansing Polish.
Then, the chemical exfoliators or acid toners are those that contain glycolic acid, or lactic acid or AHAs and BHAs - we don't recco them much because they are more strong - so ask your dermat and then proceed. We heard that The Ordinary AHA 30% + BHA 2% Peeling Solution is milder and effective. Our founder Mehak swears by the Dr. Dennis Gross daily use AHA peel pads while our colleague reccos Pixi Glow Toner. Just pat it onto cleansed skin and viola, clearer or more brighter complexion. Huxley toners are world-famous for their skin benefits too. 
If you don't want to do acid-toning, just stick to good old toning. I use a normal toner instead of an acid one - like the Son & Park Beauty water or The Plum Green Tea Alcohol-Free Toner. Both are great and soothe irritated skin.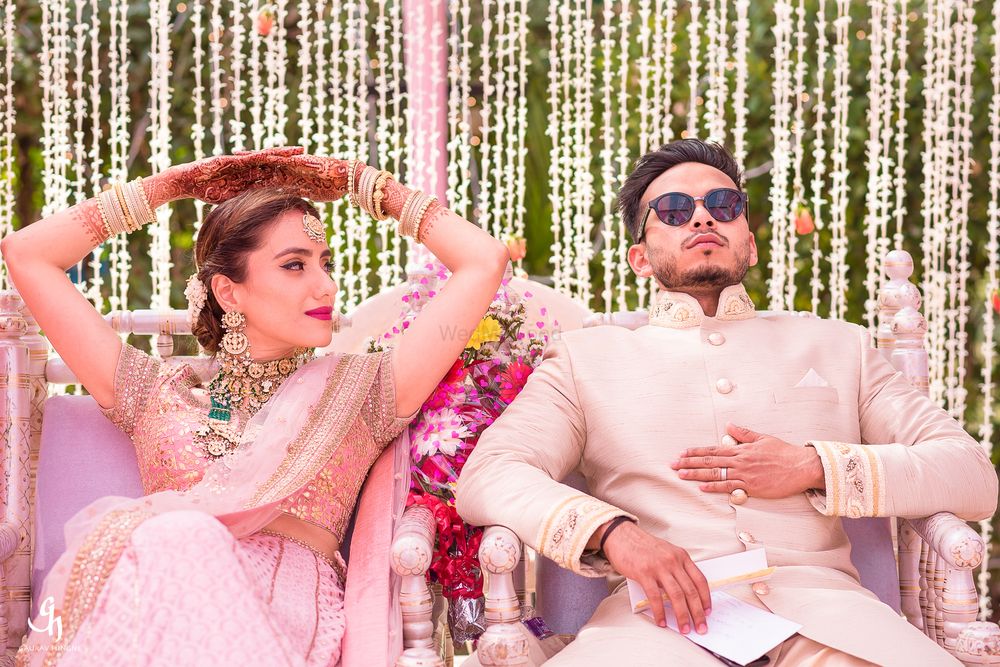 Pic: Gaurav Hingne
OPTIONAL: Clarifying masks, Sheet masks or Splash masks
Sometimes, a quick hydrating sheet mask can add the much-needed glow to your tired skin. So pat one on and take it off so your skin feels it's got the peace it needs. For sheet masks, we highly recco ones with Vitamin C or the Innisfree Squeeze Masks or The Face Shop The Solution Masks. The gold standard of simple masks really!
Additionally, I heard that Splash Masks are big for a quick facial on-the-go. The Blithe Patting Splash Mask Yellow Citrus and Honey and the Boscia Tsubaki Splash Mask are the most popular ones and both are not available in India but hail Sephora and cousins abroad. Just splash them on and wait for 10-20 seconds and done! They refresh you and add that glow and radiance - Splash masks are instant brightening agents. 
A normal mask is great too - Clarifying masks are first because they soak up excess oil and clean your skin out. And then you need a shot of hydration - so try the L'Oreal Paris Pure Clay Mask Purify & Mattify or the Origins Clear Improvement Active Charcoal Mask works wonders — then follow with an intensive treatment mask - a hydrating Face shop sheet mask. 
Oils and serums
This one's a biggie and you know how everyone's crazy about oils now. So tread carefully here - use a good oil to smooth the skin out and plump it up. We highly recco the Sunday Riley Luna Sleeping Night oil, Tarte's Maracuja Oil, Nuxe Huile Prodigieuse Multi-Purpose Dry Oil or the Estee Lauder Advanced Night Repair Serum - all of them will give you that great natural glow by morning. Oils help you get that boost of radiance overnight, they penetrate into the skin better and with active ingredients, they make sure your face just glows. 
A night cream 
Night creams after all this are just optional, oils would have really done the job. But if you want to add something to layer your skin and feel plumped up, then we say, go for the tried & tested ones like The Body Shop Vitamin E Nourishing Night Cream or the Kama Ayurveda Rejuvenating and Brightening Ayurvedic Night Cream. If you're looking for something to also keep your skin free and give you that spa-like calming effect, go for the Klairs Midnight Blue Calming Cream (it comes highly recco-ed).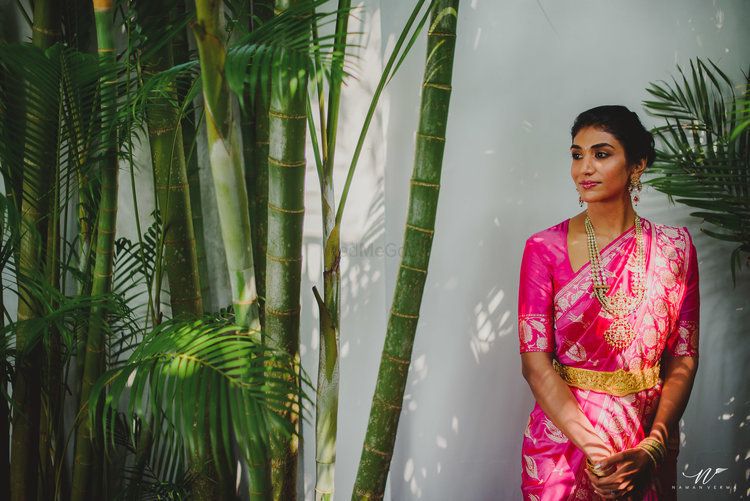 Eye Creams
In all of this, don't forget the sensitive area that needs your attention, your eye and undereye area. You need something that is gentle, deflates your bags and brightens your eyes. The Body Shop Drops of Youth Eye Concentrate is a good and safe one to start off with. Just put it on under your eyes and gently massage - it calms the skin and makes it look less baggy. If you're looking for a bit of calming down, try the Shangpree Marine Energy Eye Mask, 20-minutes under your eye and you'll glow. 
Lips
No one wants to see chapped and dry lips at the altar so make sure you exfoliate your lips with a good sugar scrub like the Milani Sugar scrub or the Laneige lip treatment. Both help soften your skin and make them baby soft by the morning. 
Other Glow-worthy Beauty Rituals:
We have three amazing ideas to make your skin look like it's gone to the spa just minutes before the ceremony and also, help prep your skin for the big day. 
Dunk your face in a bowl full of ice for a good 10 minutes. Katrina is known to do this before heading to bed to calm her skin and add that bout of freshness. If it's good for her, it's good for us. 
Try apple cider vinegar. It's a known fact that Raw apple cider vinegar does a lot of good to the skin - it exfoliates, balances the skin, and also helps calm breakouts. So apply a small amount of toner using a cotton pad onto your face and let it be. It's best to leave it on the skin as an overnight treatment and your skin will thank you. Only, you gotta beat that smell. 
Put On a Sleep Mask. Overnight treatments are getting bigger and better every year. Apparently, one's skin is all about cellular repair during sleep and that means, it's more receptive to products. So if you hate all the hullabaloo, just cleanse, slather on the mask, and go to sleep. Wake up with amazing skin. Ones we love available in India are: Kiehl's Ultra Facial Overnight Hydrating Masque; Shiseido Ibuki Sleeping Mask, Mizon Good Night White Sleeping Mask, and Laneige Sleeping Mask.