This To-Be Bride Got An Emotional Photoshoot With The Most Special Women In Her Life
BY Soha | 14 Nov, 2018 | 3392 views | 4 min read
Is it November already? Woah, the year's legit rushing and the wedding season is right here! While you and I are still stuck on Instagram and Pinterest, looking for outfit-inspiration for the swarm of festivities that lie ahead, we just received pictures from this super sweet WedMeGood-styled shoot that have warmed our hearts (and given us tonnes of ideas!)
If you are following us on Instagram, you'd know (and just in case you aren't, ahem.. hellooooo ladies?), we had reached out to all our readers to be a part of a gorgeous shoot we had planned for a real bride and the women from her family wearing the Ennara collection by Sailesh Singhania★ 4.3 . All the looks were perfectly pulled together with Shikha Chandra - Makeup and Hair★ 5 . Together, the two made such a good team! We chose Perfect Location for this special shoot, which was exactly that- perfect! Also a huge shout-out to Bougainvilla Design★ 4.9 for making sure everything was in sync- the venue and the outfits matched perfectly, making the girls look 10 times more pretty! And how can we forget DelhiVelvet - By Divishth Kakkar★ 4.4 , the pictures of proof of the gorgeousness that was created at this shoot!
Meet Akansha and her team of wonder-women who got this opportunity and get ready to drool!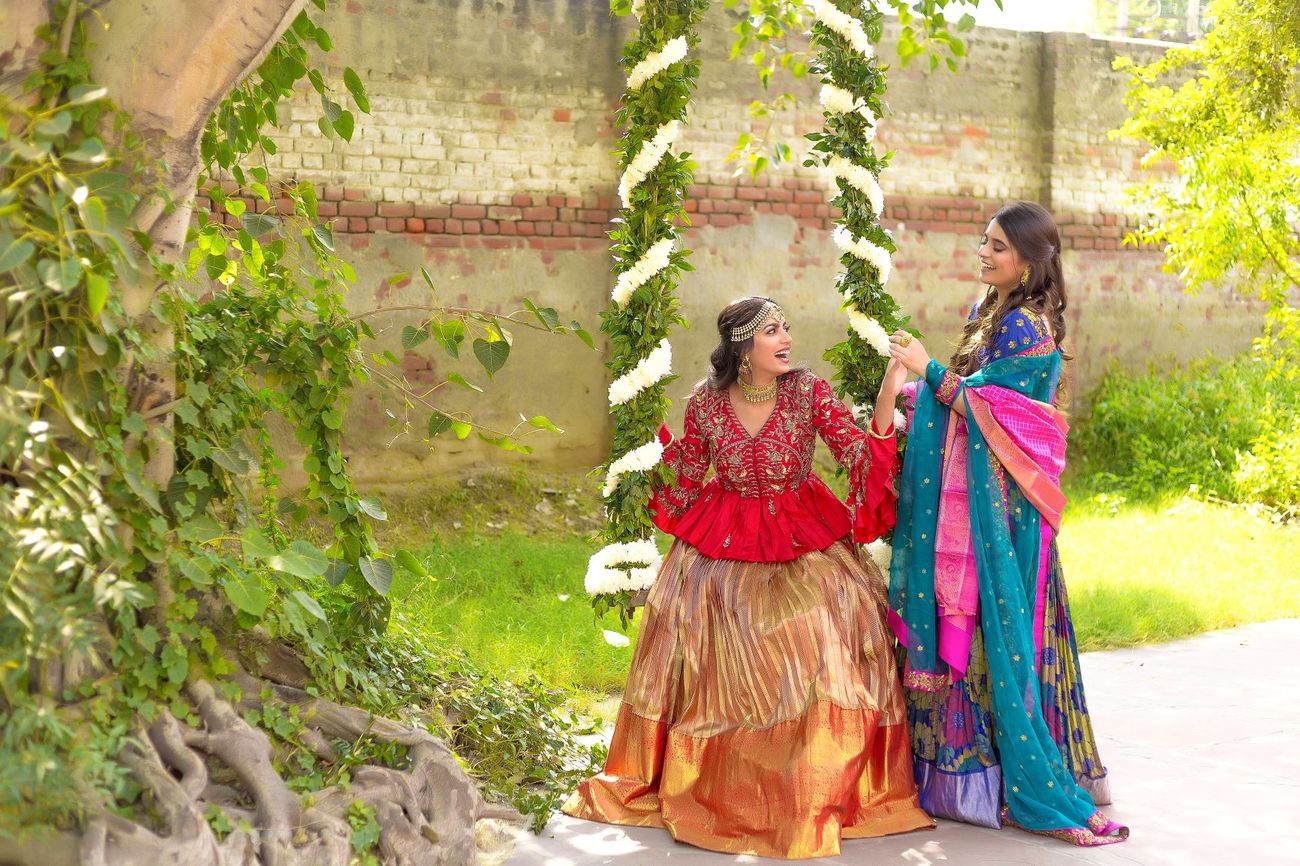 on't those rich colors look so stunning on Akansha and her sister? Akansha is wearing a red, hand embroidered silk blouse with a hand pleated gold Kanjeevaram lehenga. Perfect for a day mehendi look for the bride, what say?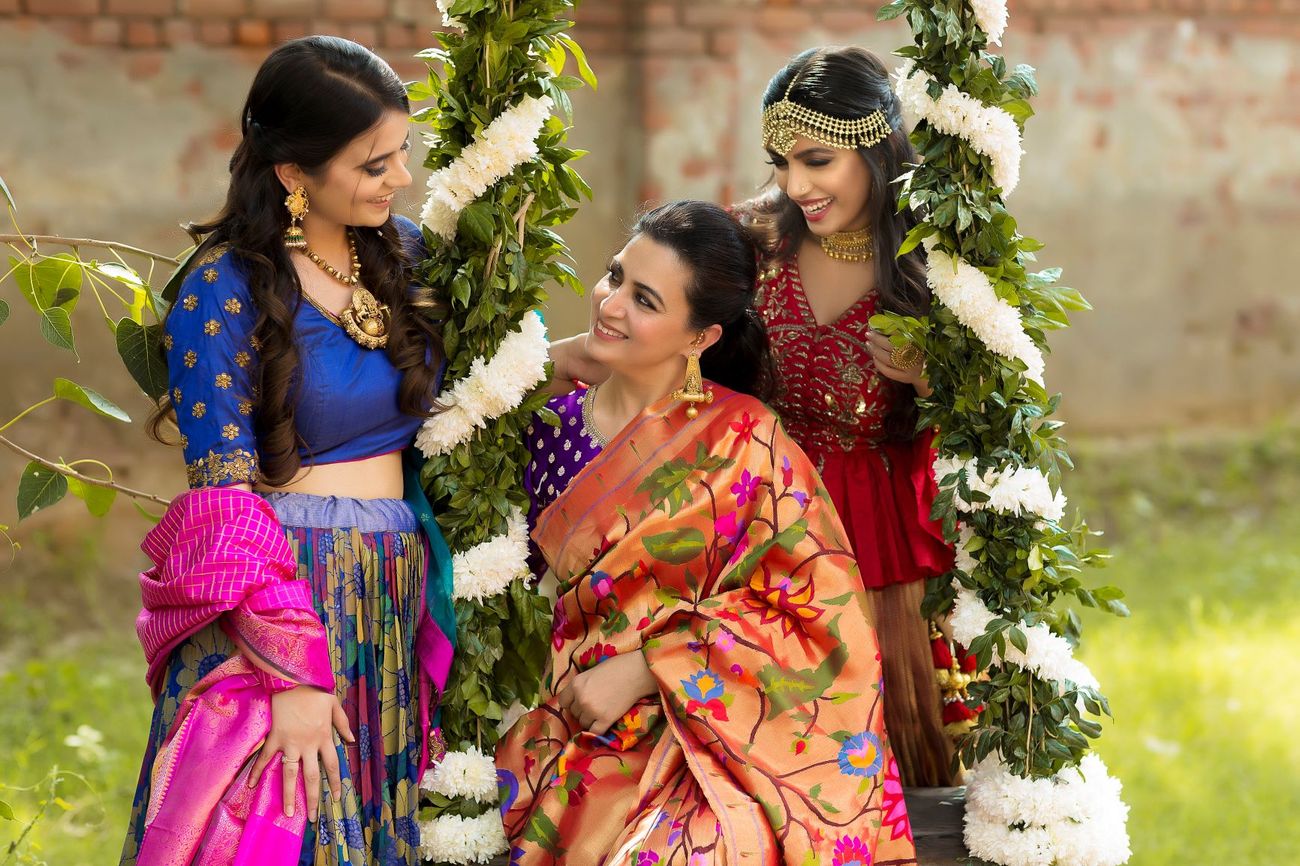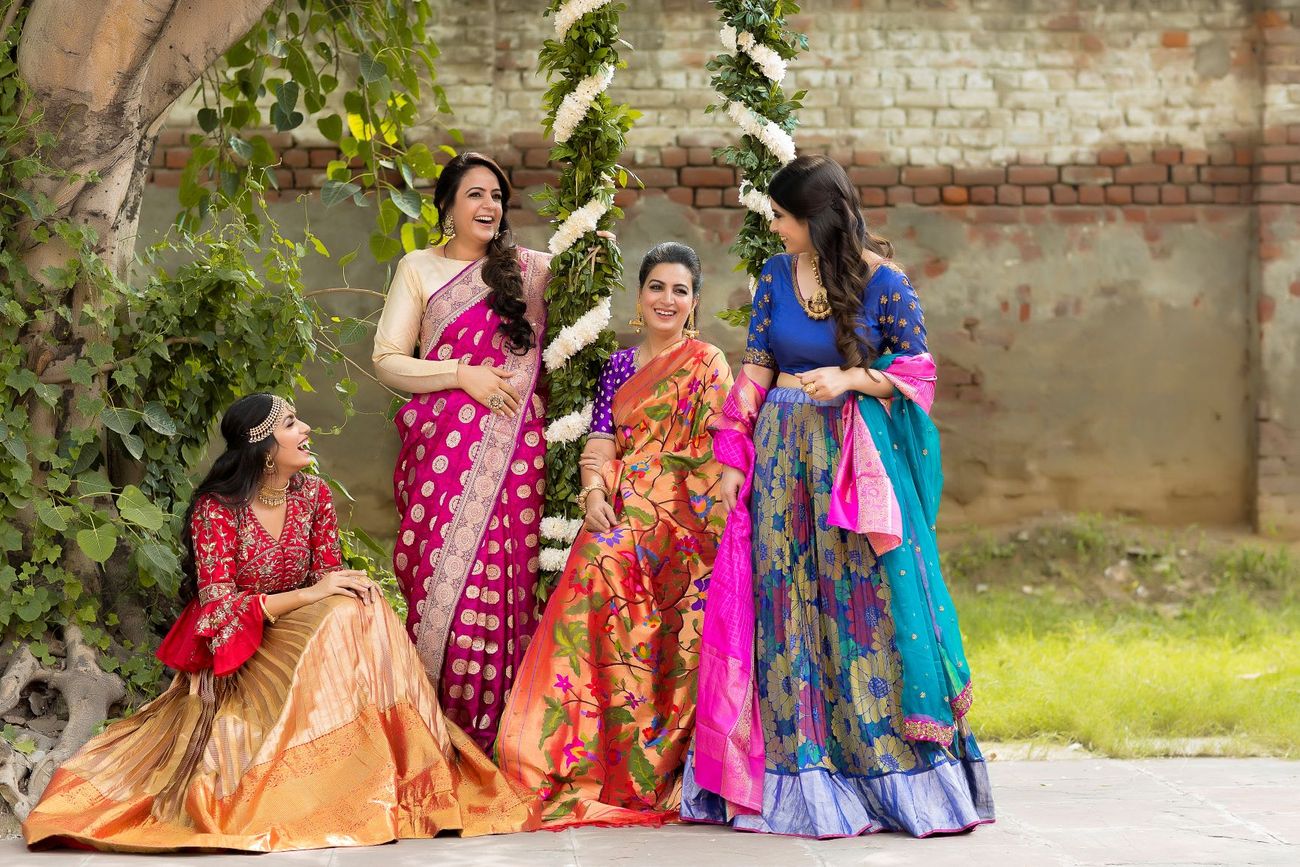 It takes an army of strong, stunning women to pull off a wedding successfully! You must not forget to ensure your super-women feel special and loved during your wedding!
Look at them! Akansha and her squad look completely ready to take on the wedding week with style and elan! We love the  blue Khadi Jamdani pleated lehenga on the Akansha's sister with that hand embroidered blouse and that dual shade organza dupatta with the antique border. We must agree, her mother and cousin look no less! We especially loved gold Paithani saree with real zari on Akansha's mom, who sits pretty on that floral swing! It looks so light and airy- just the right comfort you need for the wedding week!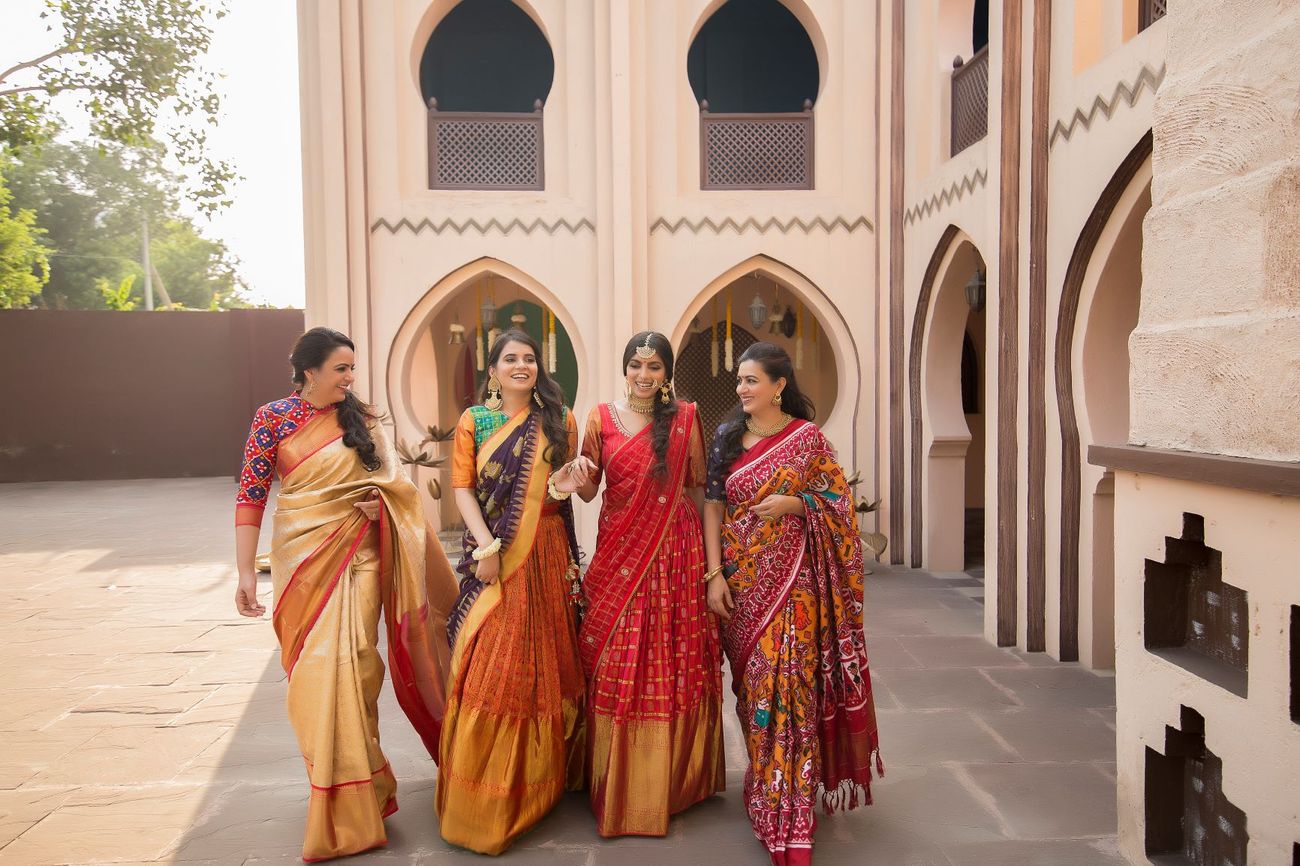 "I didn't know I would ever feel like a bride before even becoming one- and that I would enjoy the entire experience! This shoot gave me a fair idea of what's going to follow, and least to say, I am excited! I loved every outfit by Sailesh Singhania, especially the sarees for my Mom and cousin. My mom wore a stunning Patan Patola saree with a Tussar Banarasi blouse- the colors were so pretty and rustic,  we were all in awe! I also loved the Tissue Kanjeevaram saree on my cousin. Can;t wait to steal it from her wardrobe! Graceful and so elegant, I loved how it was paired with a bright red Patan blouse!", chirps Akansha.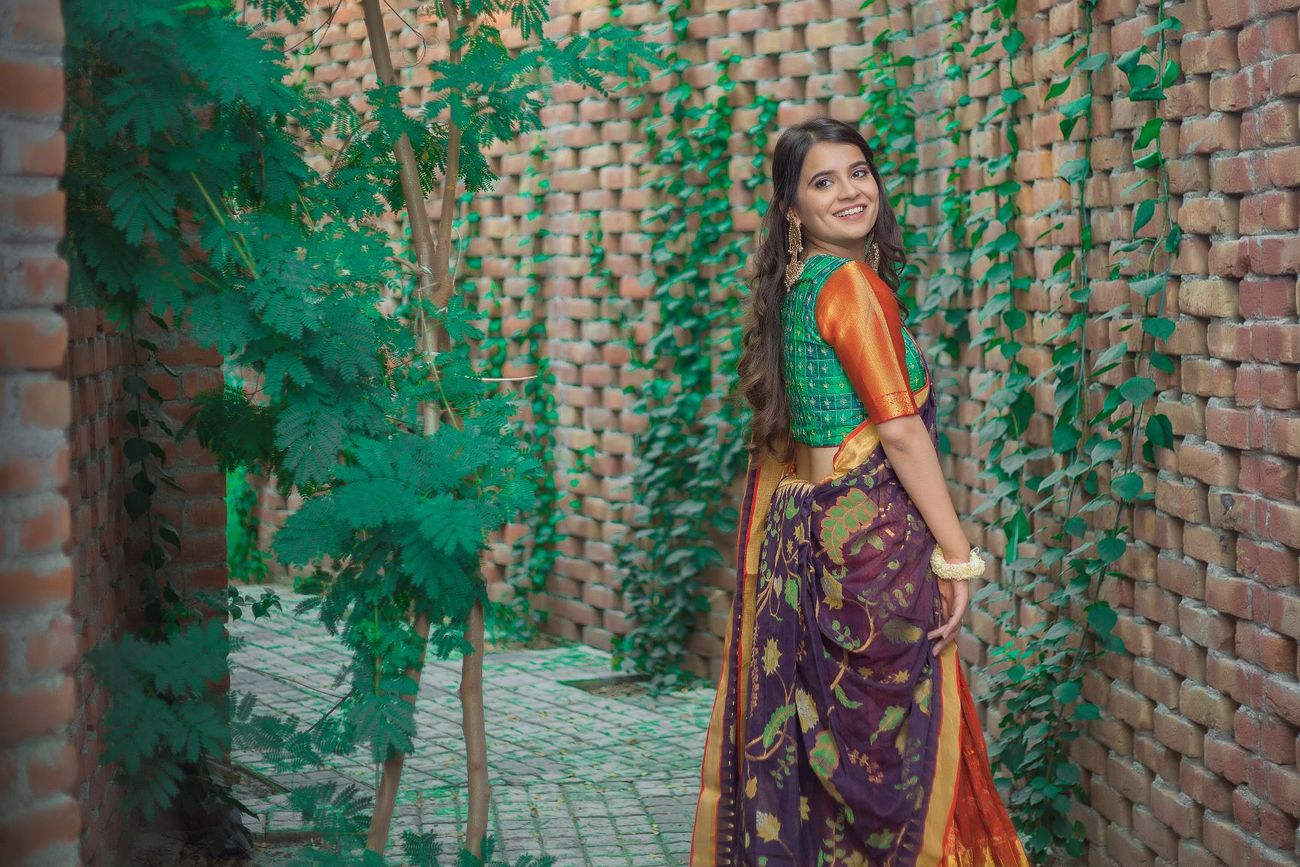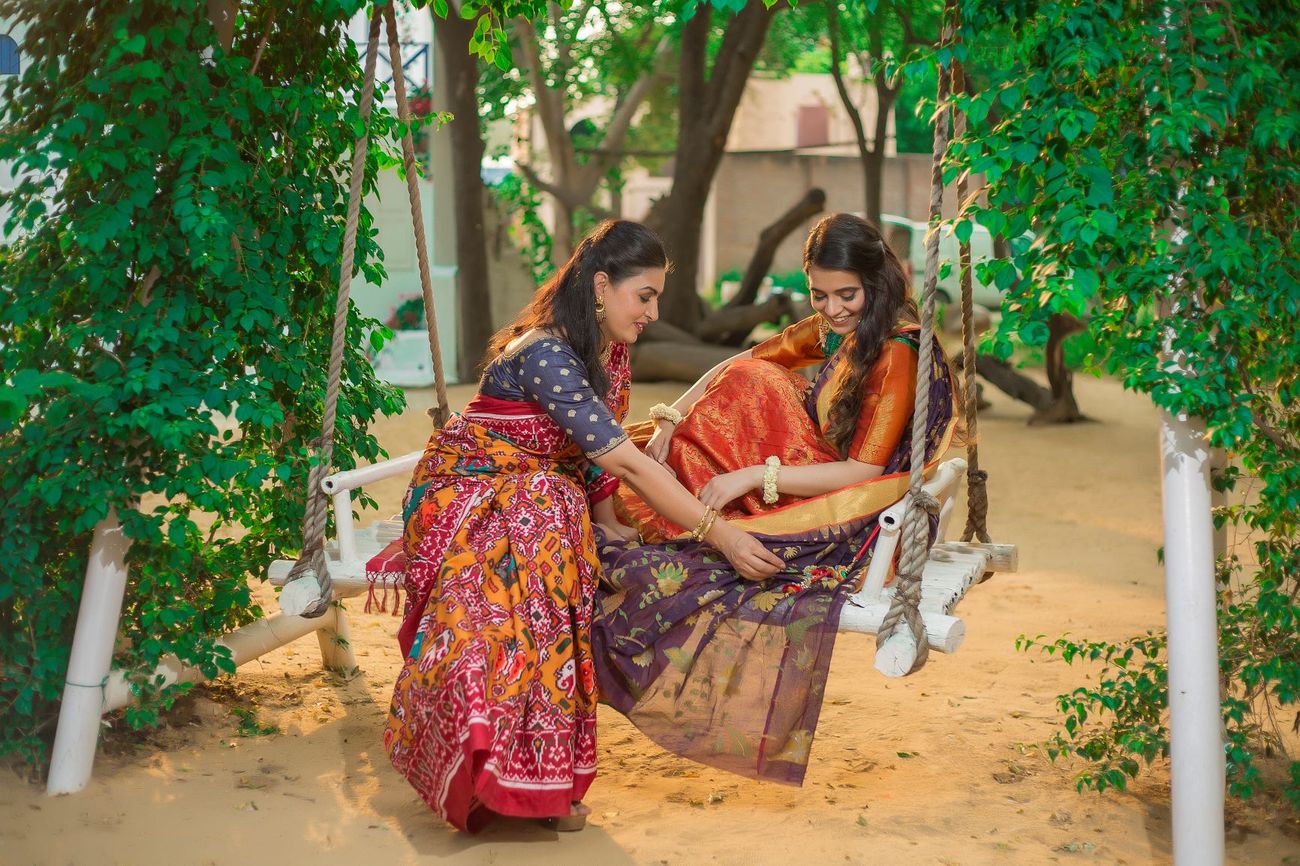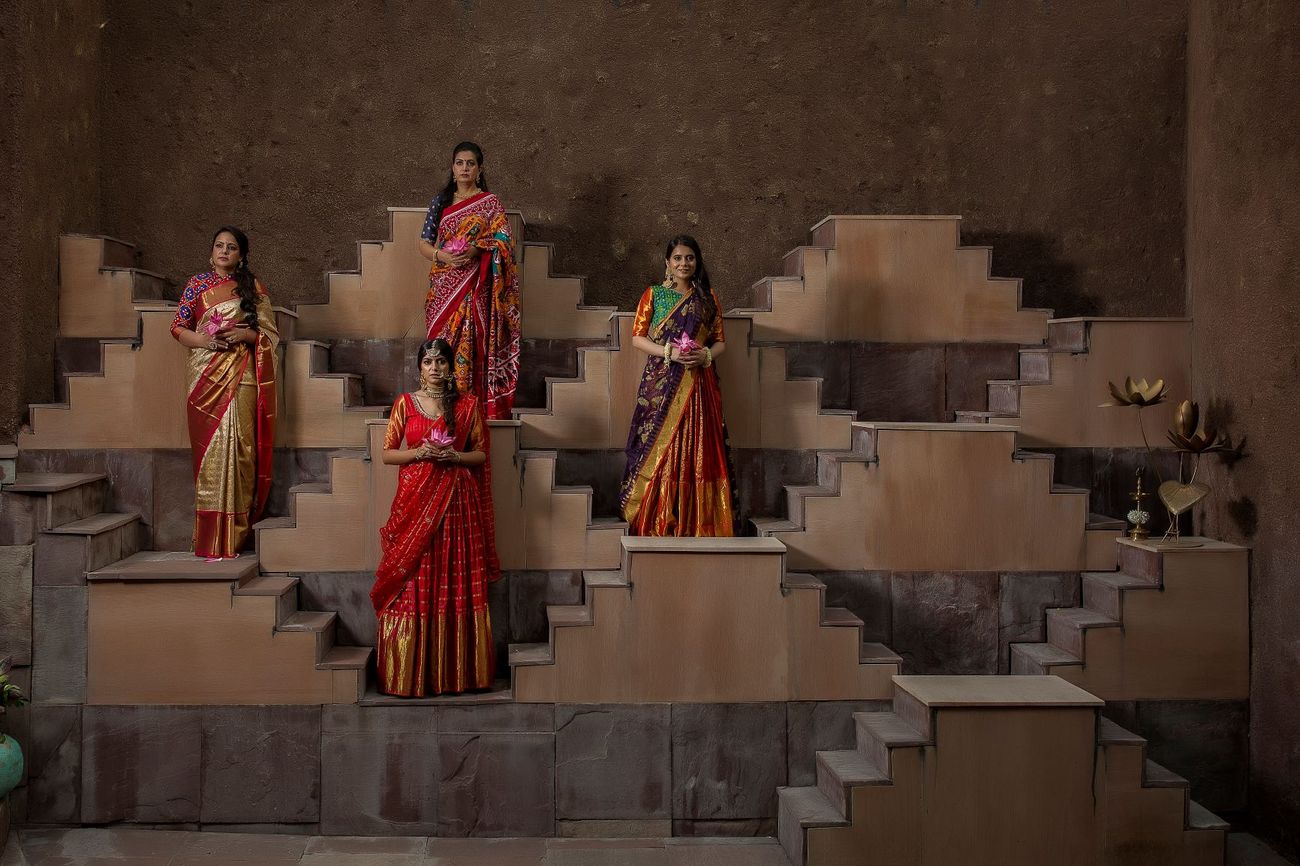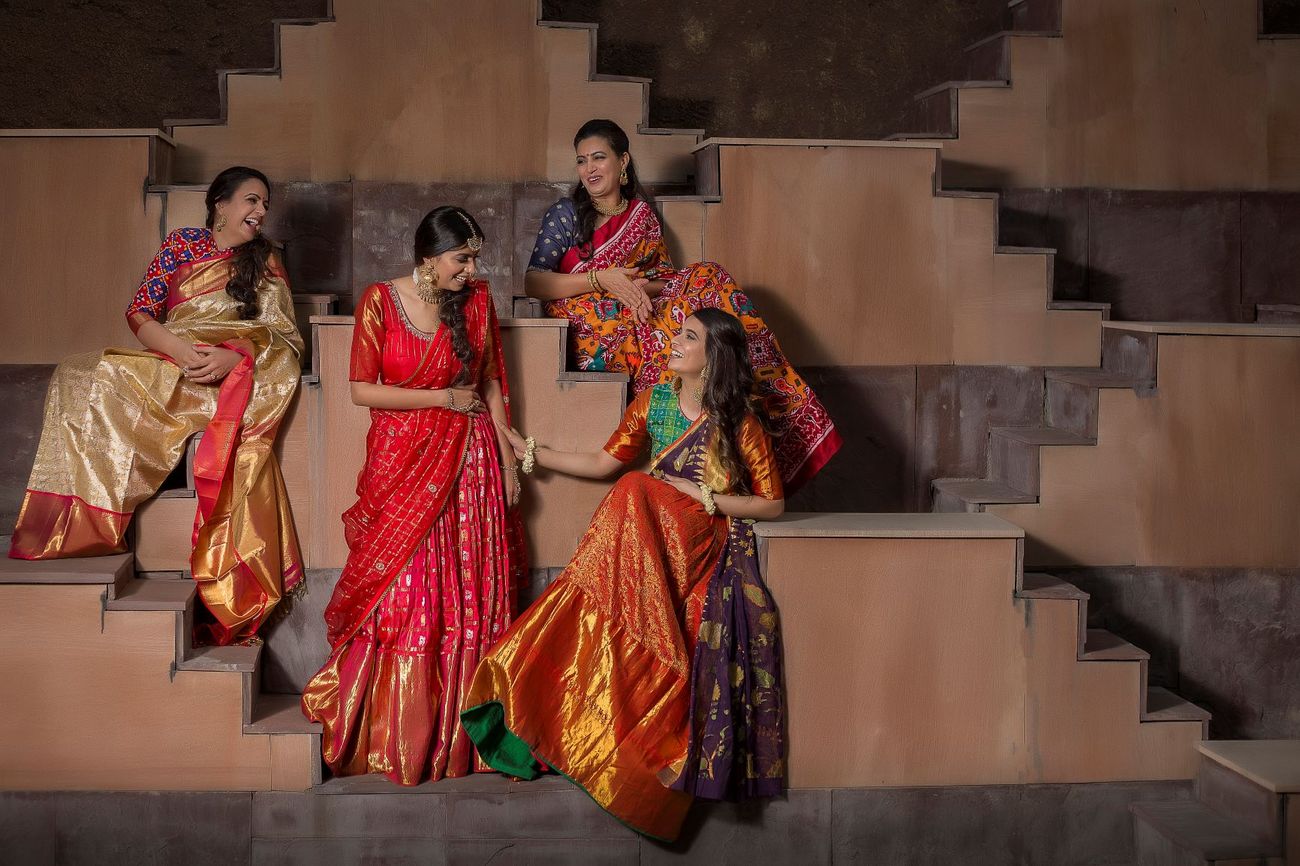 From The Bride
"I am unlike the usual brides- when my wedding date was finalized, I had no clue about the outfit colors I wanted to wear, or the kind of decor I would like at my functions. But there was just one idea that I had been confident about throughout- that I wanted to make my wedding memorable for my BFFs who have supported me through every up, down and middle. So when I got this amazing opportunity to doll up and create memories, I immediately got my girl-tribe together- my mom, and my sisters!
Outfits by Sailesh Singhania were nothing like I had ever imagined on a bride. Because they were even better! We maintained a rustic theme for all the girls, and picked out a variety of sarees and lehengas in gorgeous colors and designs!
I couldn't have imagined a better pre-wedding shoot! And safe to say, I'm so looking forward to the wedding now!"
*
Girls, you can follow the brand for stunning outfits and designs on Facebook  and Instagram here.