This Wedding Had The Most Gorgeous Packaging & Favours!
BY Sakshi | 28 Jan, 2020 | 16881 views | 3 min read
It is almost certain that an amazing Roka or engagement is followed up by a wedding to remember too. So when we featured Shania and Arvind's Roka, we were pretty sure that they'd have a gorgeous wedding too. And that they did, with some absolutely delightful wedding favours, which were customised. We fell in love with the favours for the #NoBhattiElseButGrewal wedding when we saw them, and here we have all of them for you, curated by the label Pataaree★ 4.2 .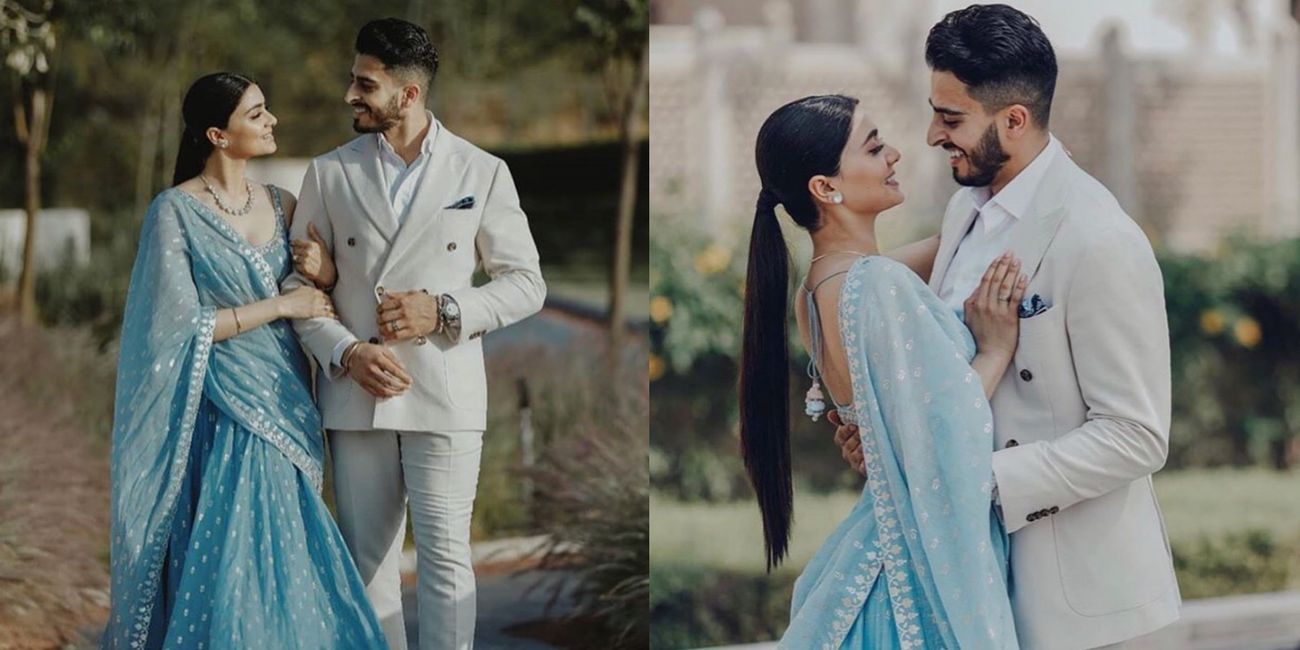 Image via Deepika's Deep Clicks
"We were contacted for Shania & Arvind's wedding by Jessie, their wedding planner in Vancouver. The bride and groom are the most amazing couple who knew exactly what they wanted for each ceremony. They visited our studion in Chandigarh, India while they were here to shop for their wedding. It was delightful to interact with this millenial couple who have their roots and heart in Punjab. Everything we crafted for the wedding had a touch of Punjab to it."
"We were given two different palettes to work with. Shania's palette was a melange of soft pastels and gold, while Arvind's palette was made of pastel florals and our signature Satrangi collection."
"We designed decor props for the mehendi and other small at-home ceremonies. Shania's trousseau trunks and mehendi favors were a delight to create. Our favorite out of the lot were the floral potlis we made for Arvind's family to give away as favors. Everything small and large - shagun thalis, thali cover, lap cover for shagun ceremony, jaago ceremony essentials, handmade tassels and other decor props, trousseau trunks, jewellery boxes and much more - was all a part of what we did for the #NoBhattiElseButGrewal."
Coin Purses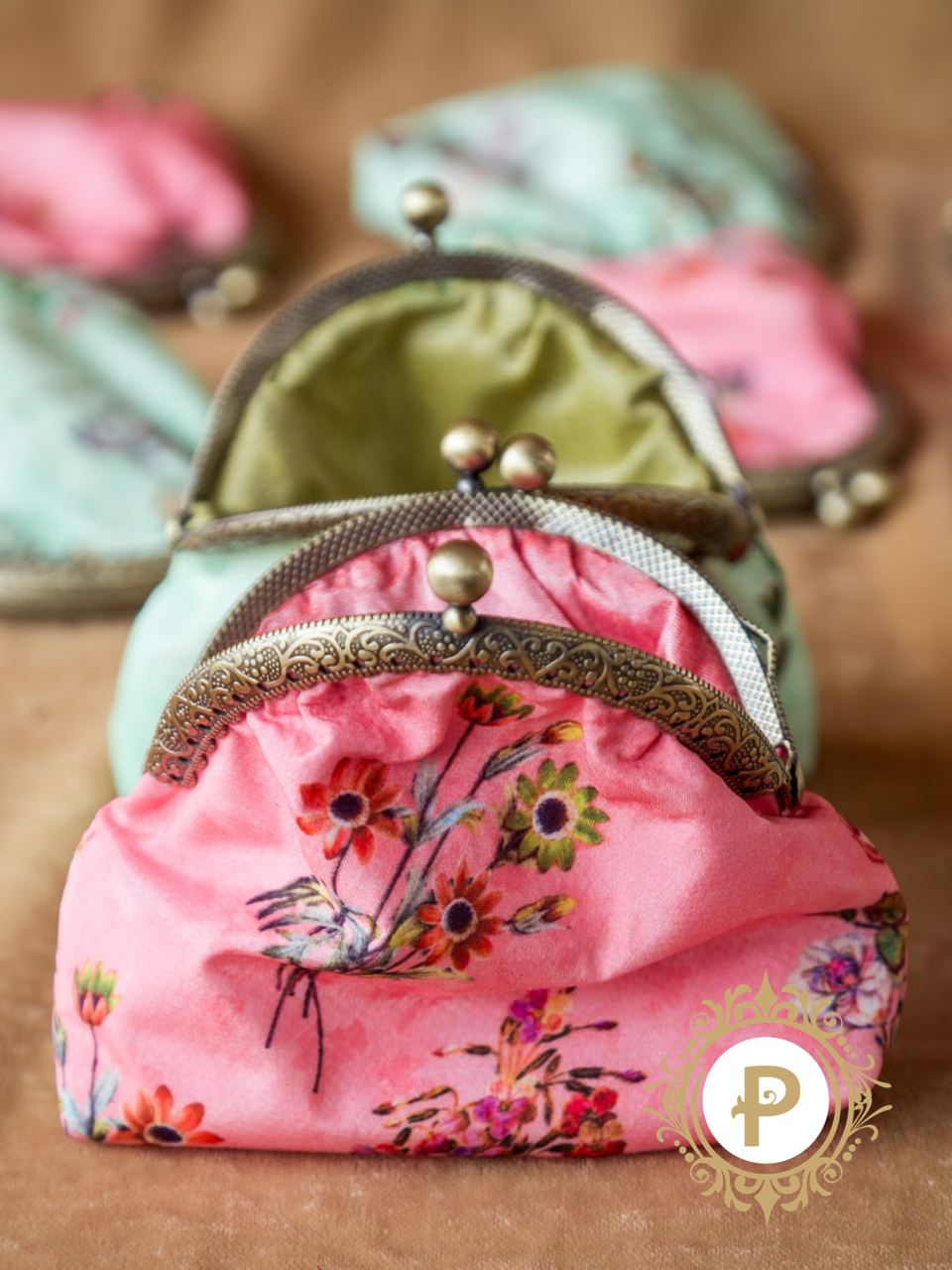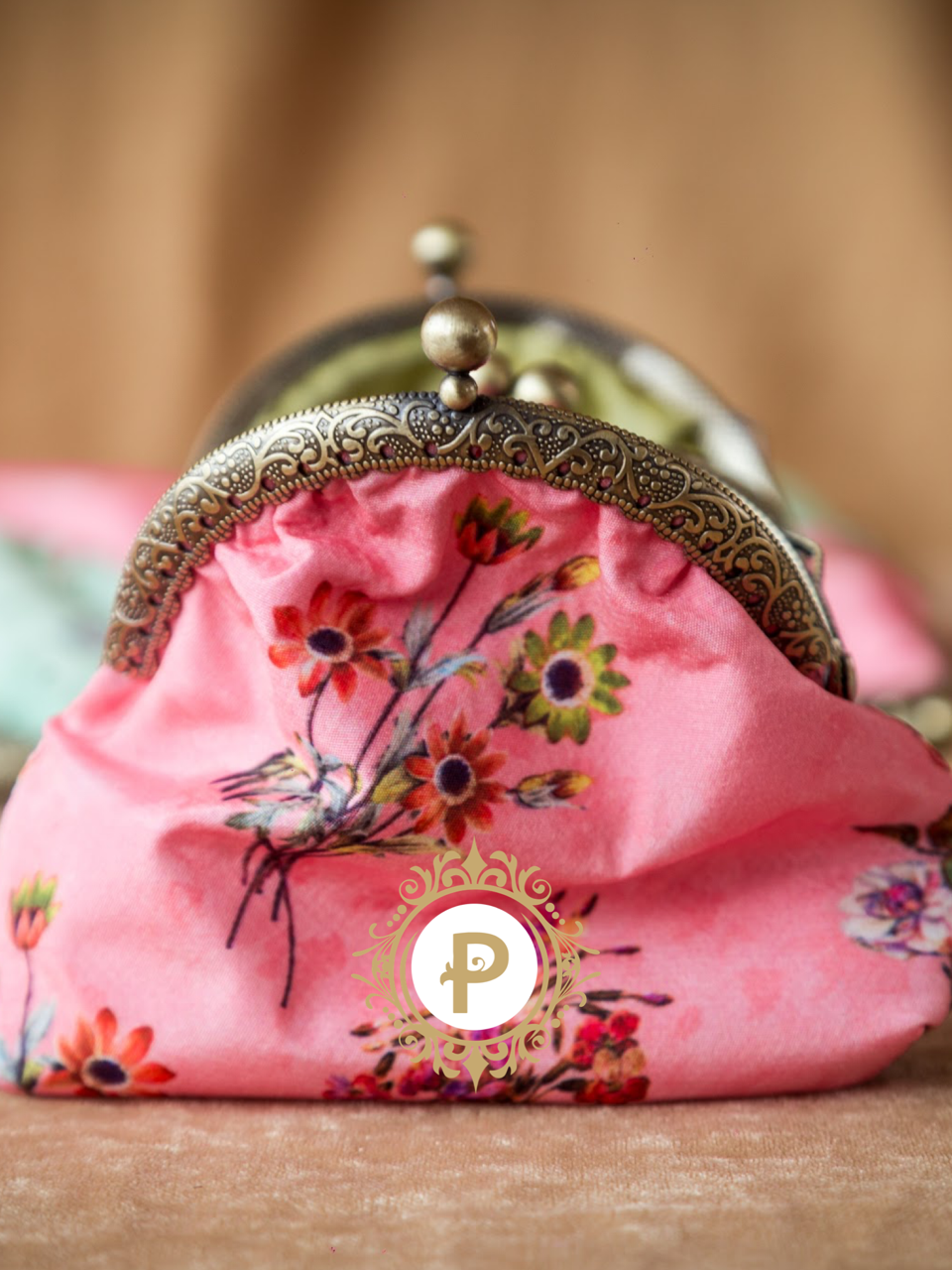 How cute are these little floral coin purses? Love it as a favour!
Hand Mirrors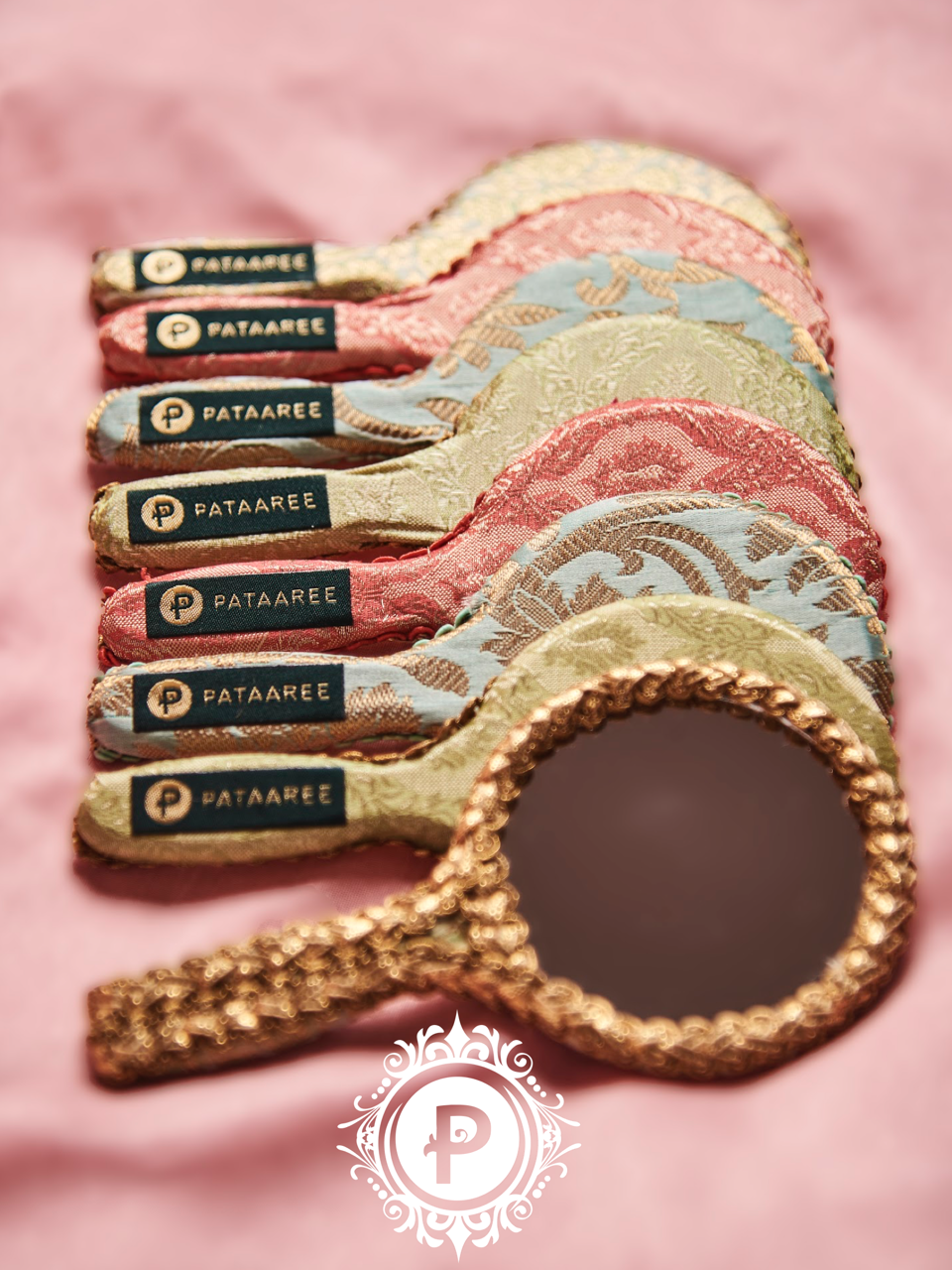 Another one which was beautiful with the brocade and so useful.
Bangles for Favours
We always love a unique bangle as a mehndi favour, and this one is so funky while being traditional at the same time.
Pakkhis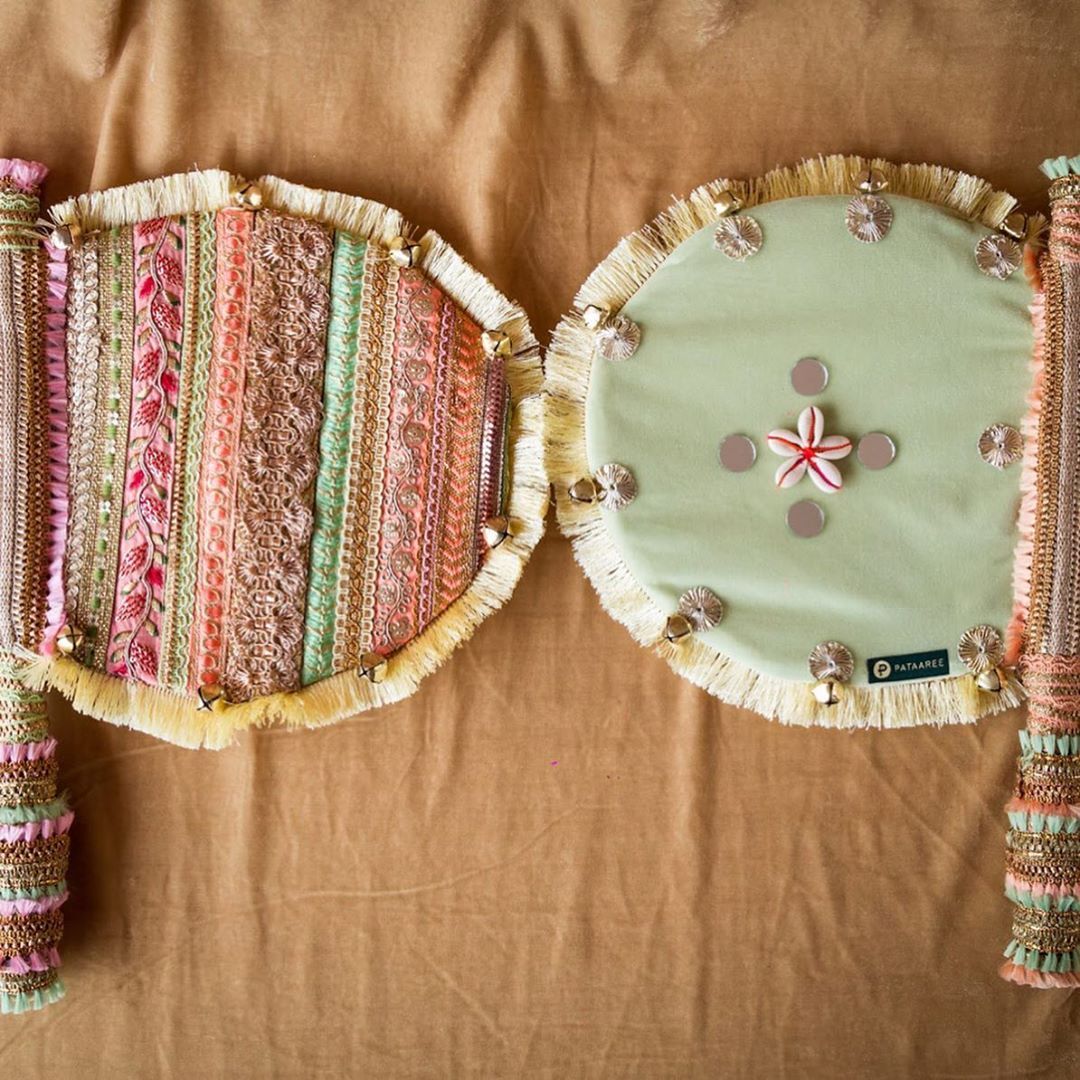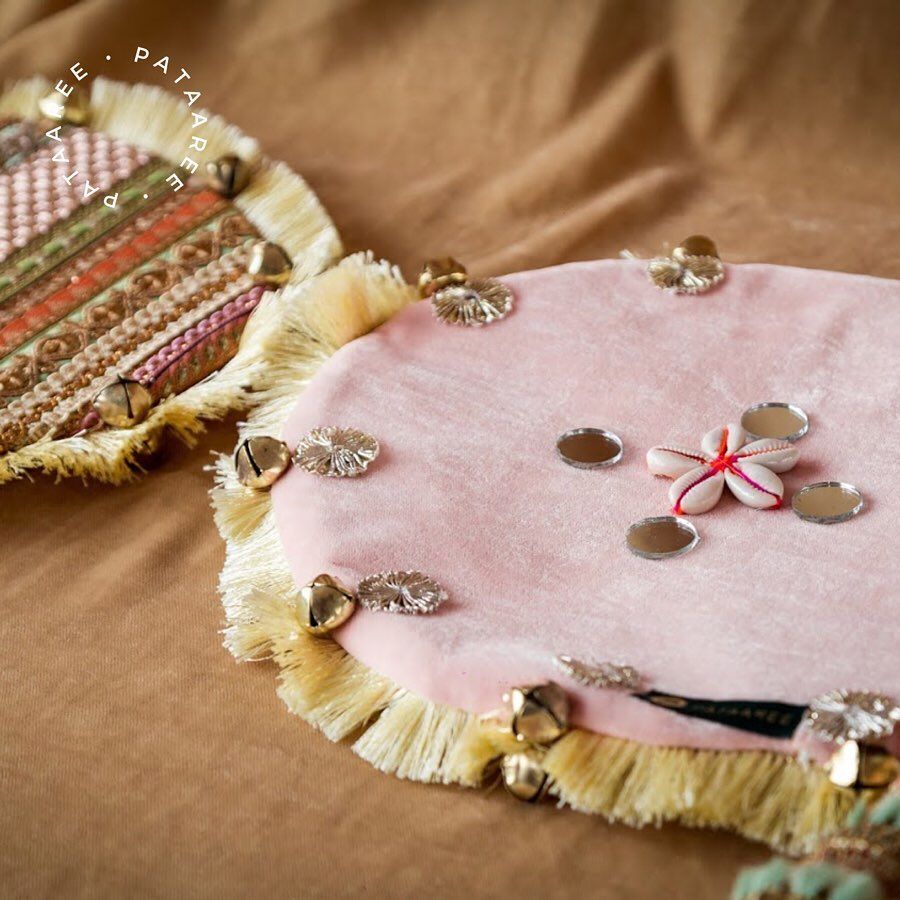 Something for the guests to keep themselves cool with, and so pretty.
Trousseau Trunks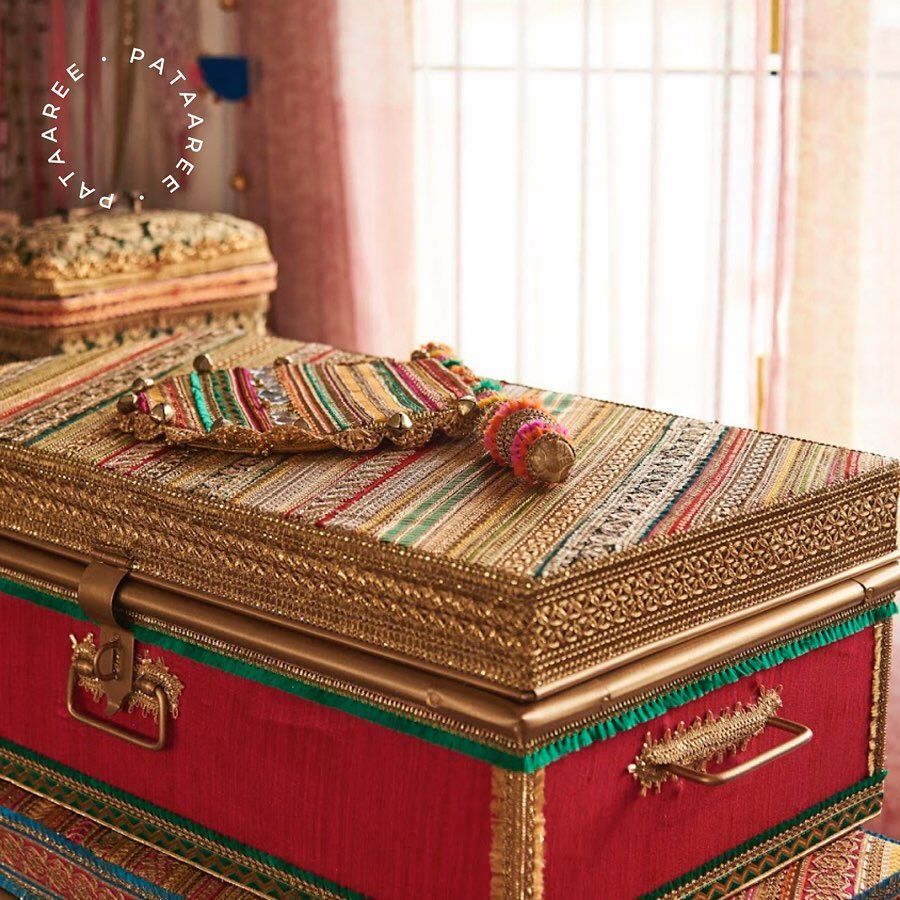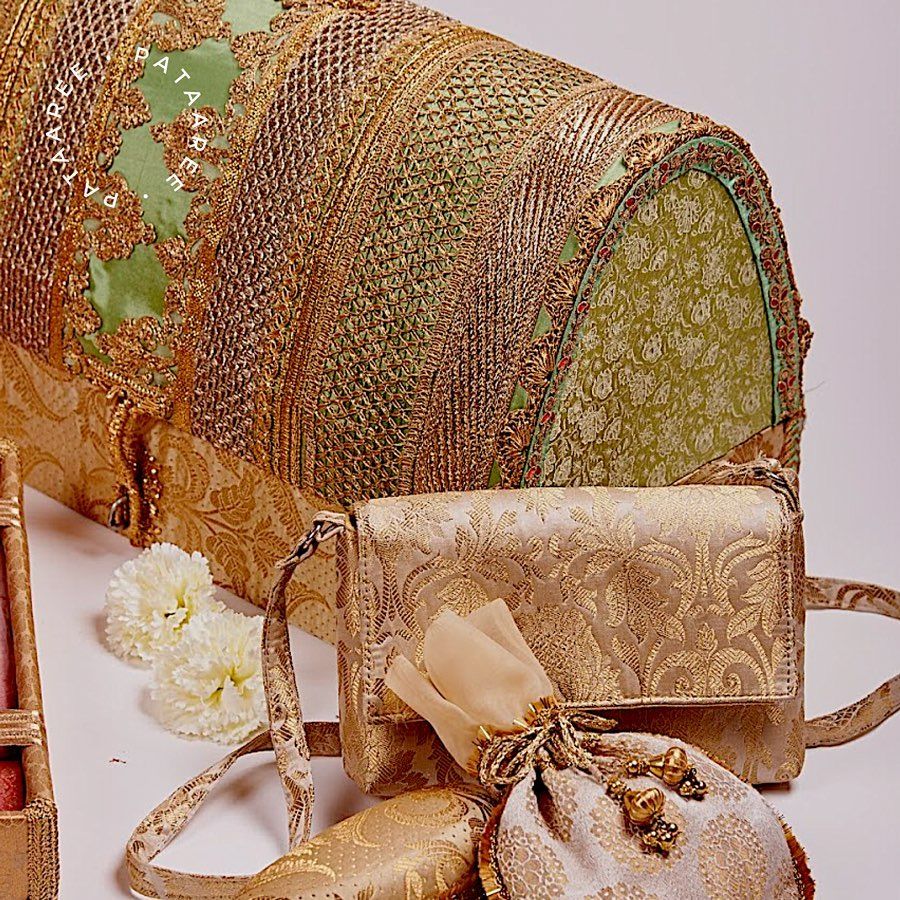 Gorgeous, right? There was also a Bandhini Trousseau Trunk for the bride. 
Jewellery boxes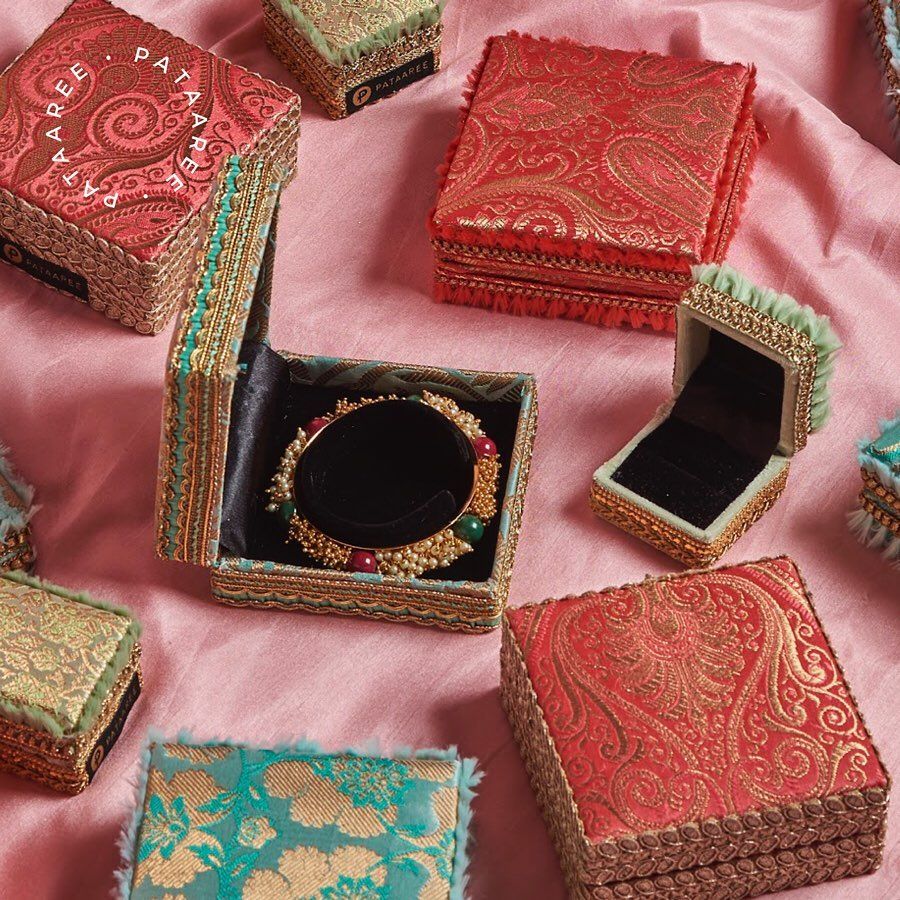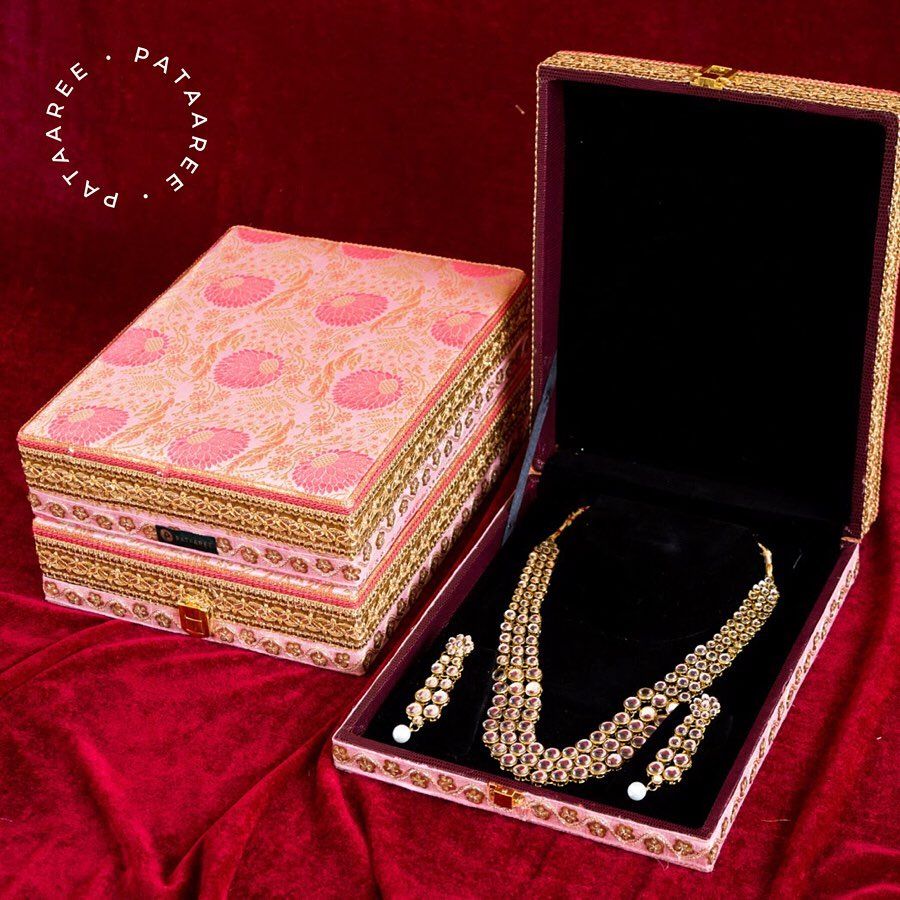 Pretty ones in shades of peach, mint & gold in different sizes for the bride.
Suit covers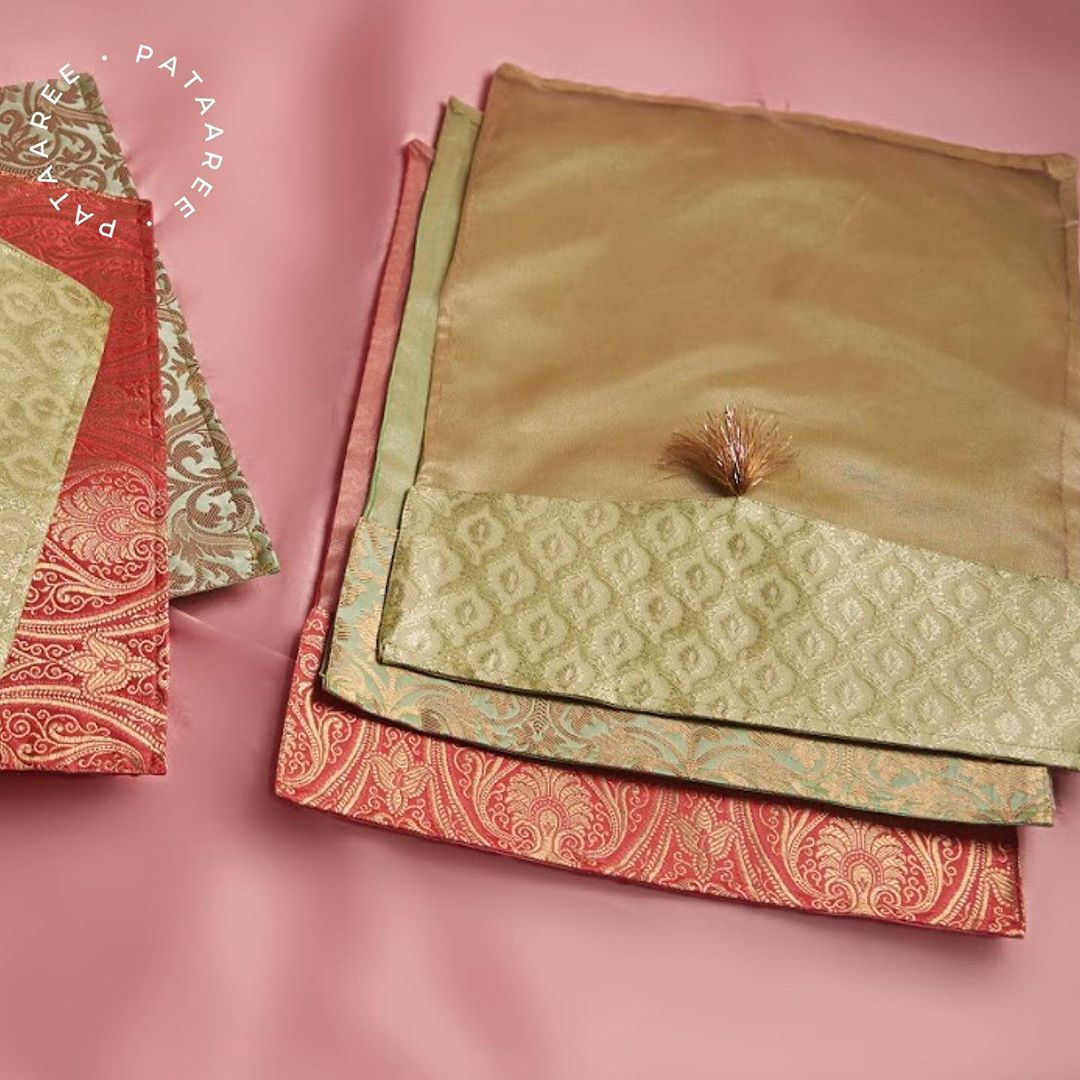 They also had suit covers in Brocade & Tissue for trousseau packaging!
Peedi set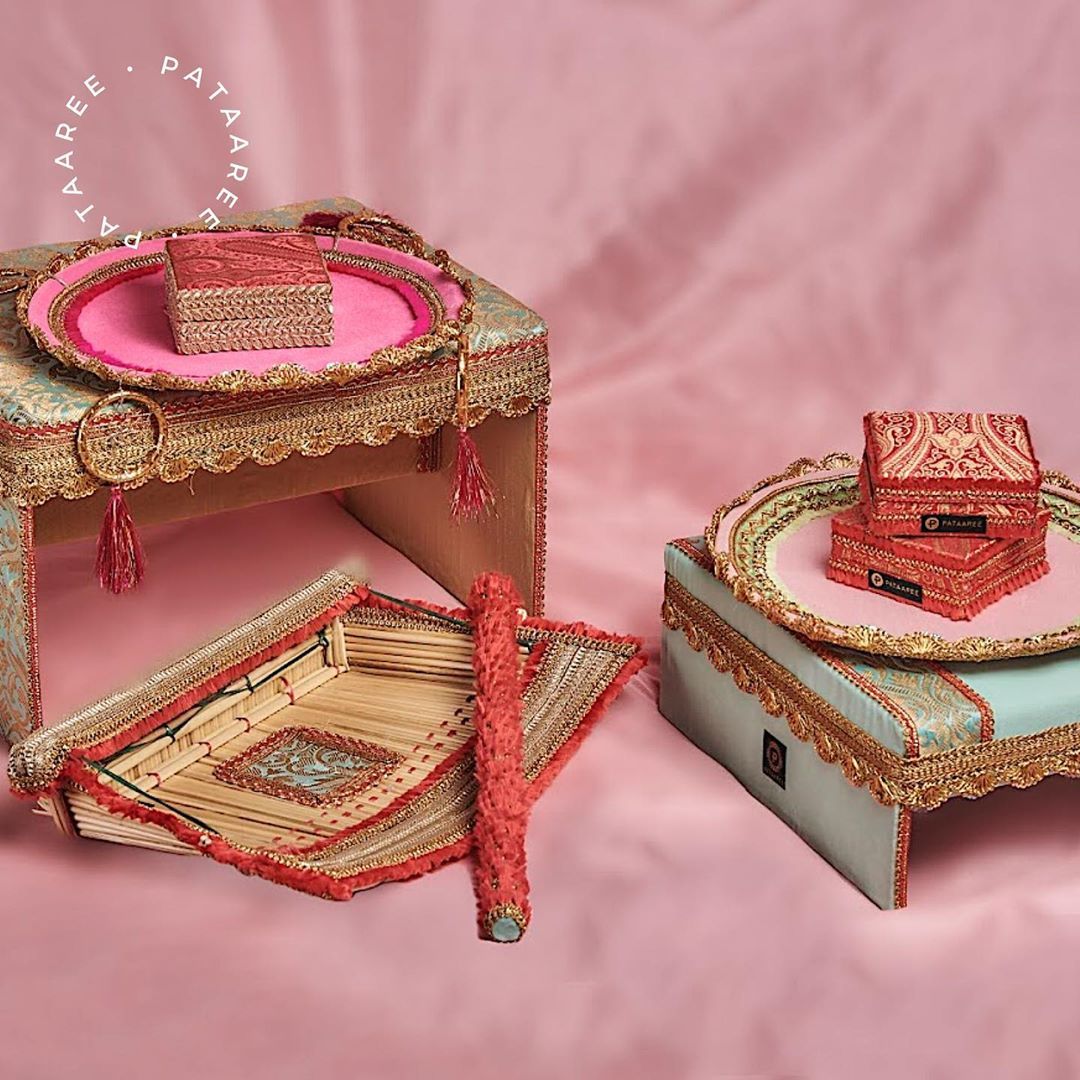 Something pretty for the ceremony.
Haldi ceremony essentials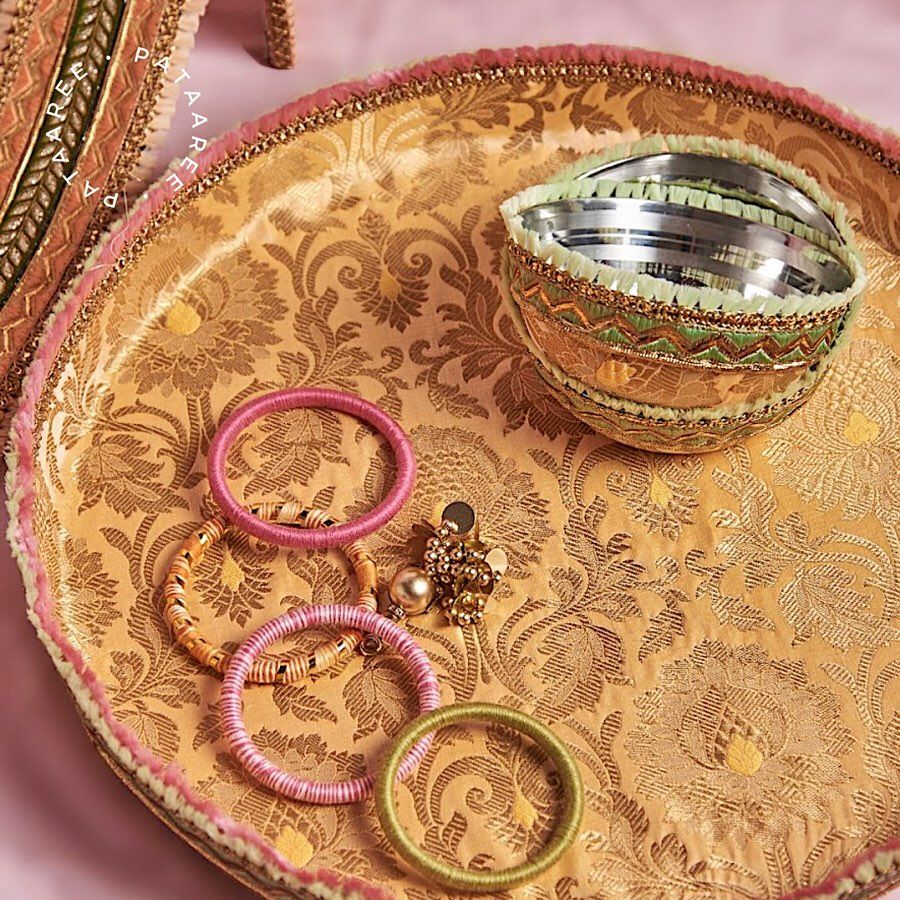 Haldi ceremony essentials look like that!! Crafted in pastel shades and gold brocade, the thali, peedi, chajj and everything else makes the whole ceremony very charming!
Handcrafted umbrellas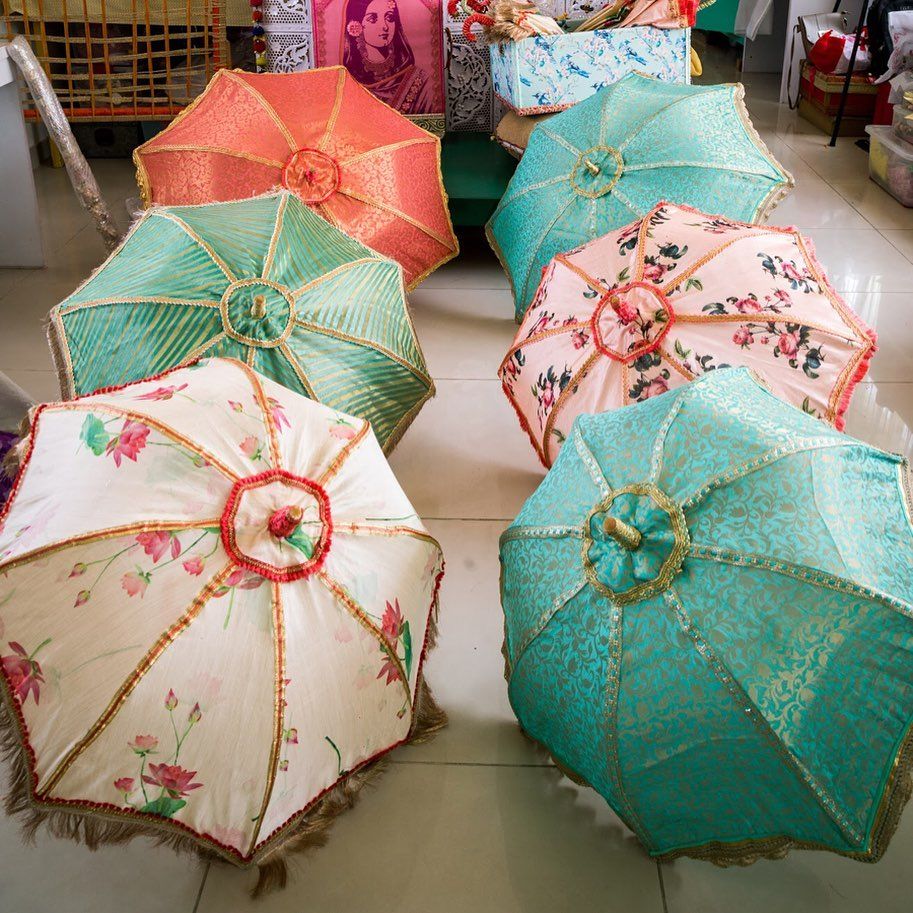 Parasols in gorgeous silk & brocade made for the couple's wedding decor!
Mithai Boxes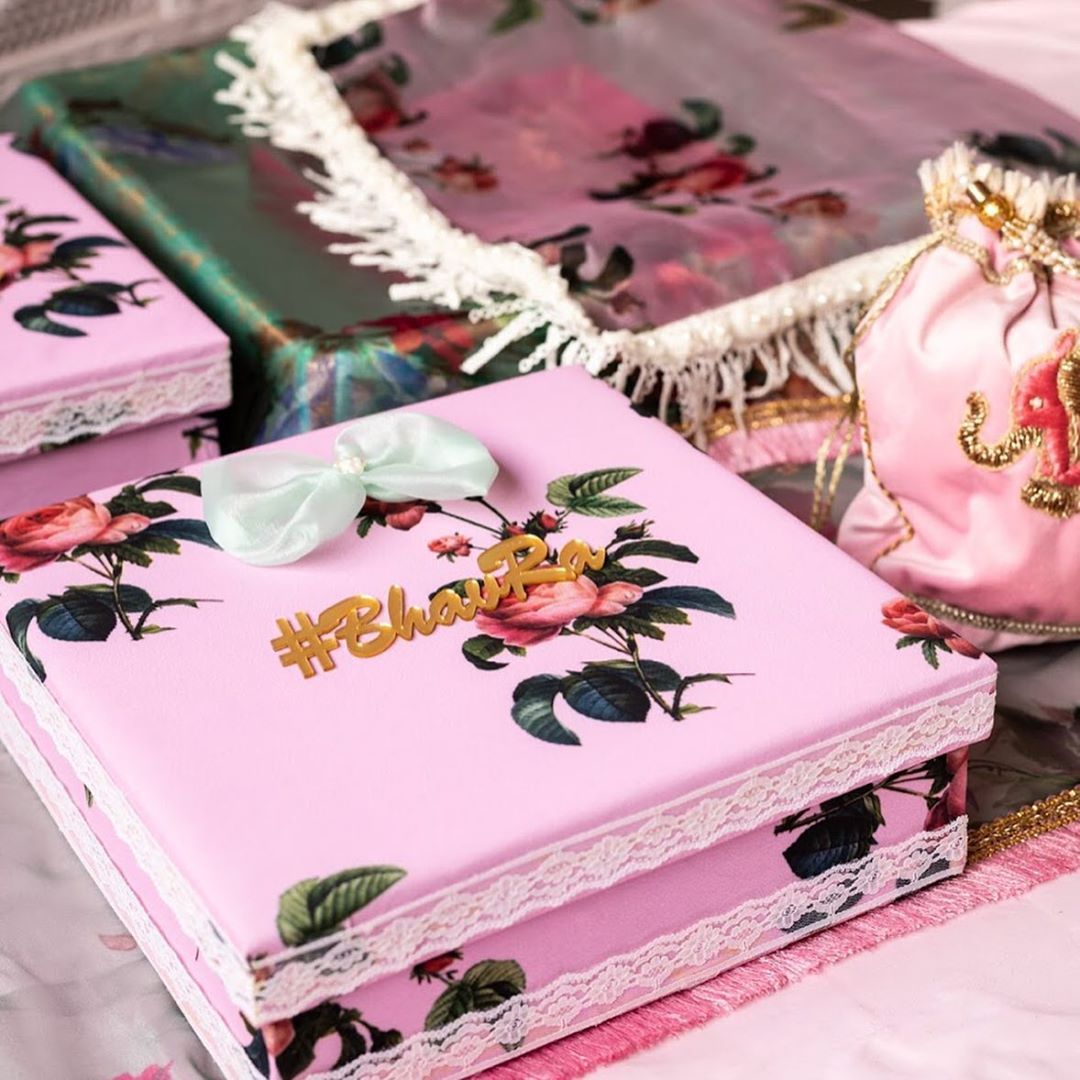 Floral printed mithai boxes, handcrafted potli & embellished tray covers!
Mithai potlis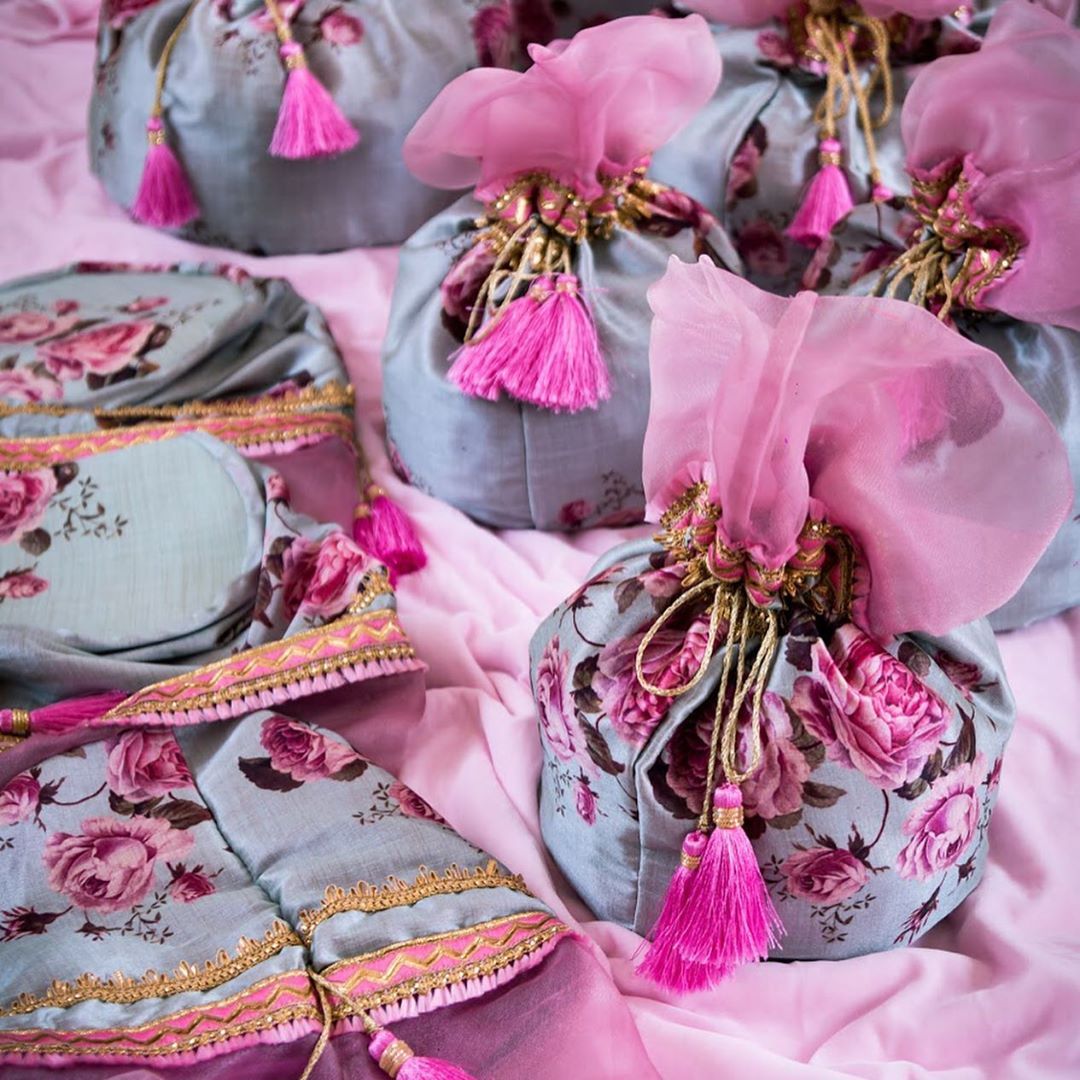 So cute, right? Imagine getting some sweet meats in this!
Potli and Lap Covers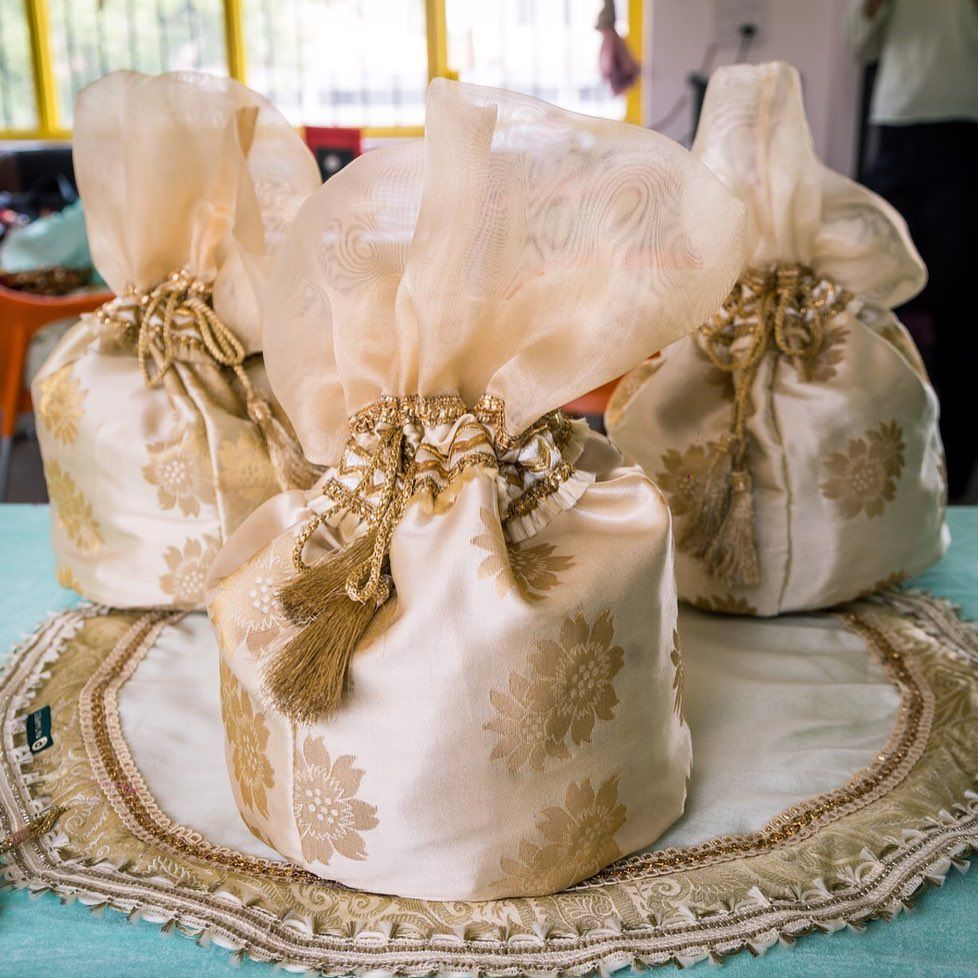 Shania's Potli-cum-Lap Covers in gold brocade were so pretty for a bride!
Groom's Essentials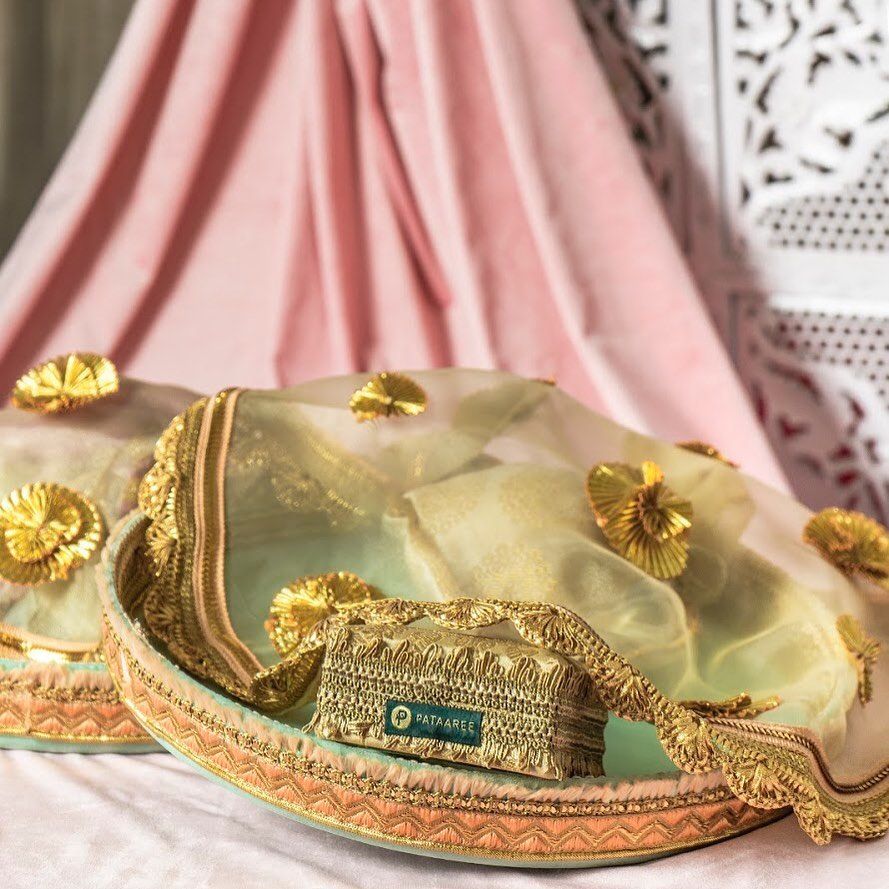 Pretty Pastels - Mint & Peach with gota details on the groom's bundle - Thali, Thali Cover, Jewellery Box. 
Tray and Tray Covers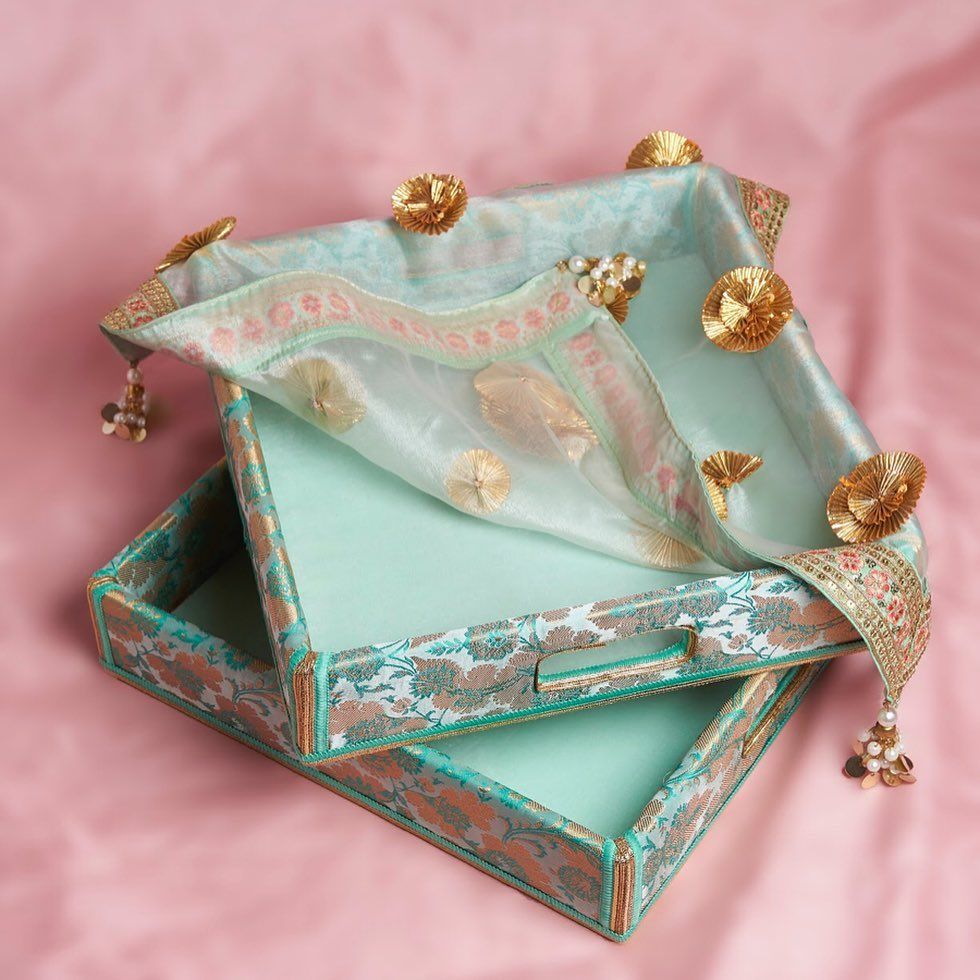 Mint green tray and tray covers crafted in Brocade and tissue.