Tips And Tricks To Plan Your Wedding Hairstyle, Well In Advance! You Won't Be Disappointed Later.
BY Garvita | 13 May, 2019 | 3622 views | 4 min read
Wedding lehenga? Check! Wedding makeup? Sorted! Wedding hairstyle? Umm.. do we need to plan that as well?! Yes brides-to-be, you do need to give your bridal hairstyle equal importance along-with other wedding elements. We often hear brides letting the hairstylist decide the wedding hairstyle, which would look good on them. We agree they're an expert, but what if they create something which you may not like eventually? Ermm.. can't even imagine the scenario, and then it's too late to even regret!
This has happened with my best friend in the past, when she ended up getting her wedding hairstyle changed because she didn't like it at all. And that's something no one would want to experience on their special day!! Therefore, it's important for every bride to know and envision the wedding hair well in advance. Here are some tips and tricks to ensure that you and your hairstylist are on the same page, and you plan your hairstyle, to avoid disappointment later!
Look For Pictures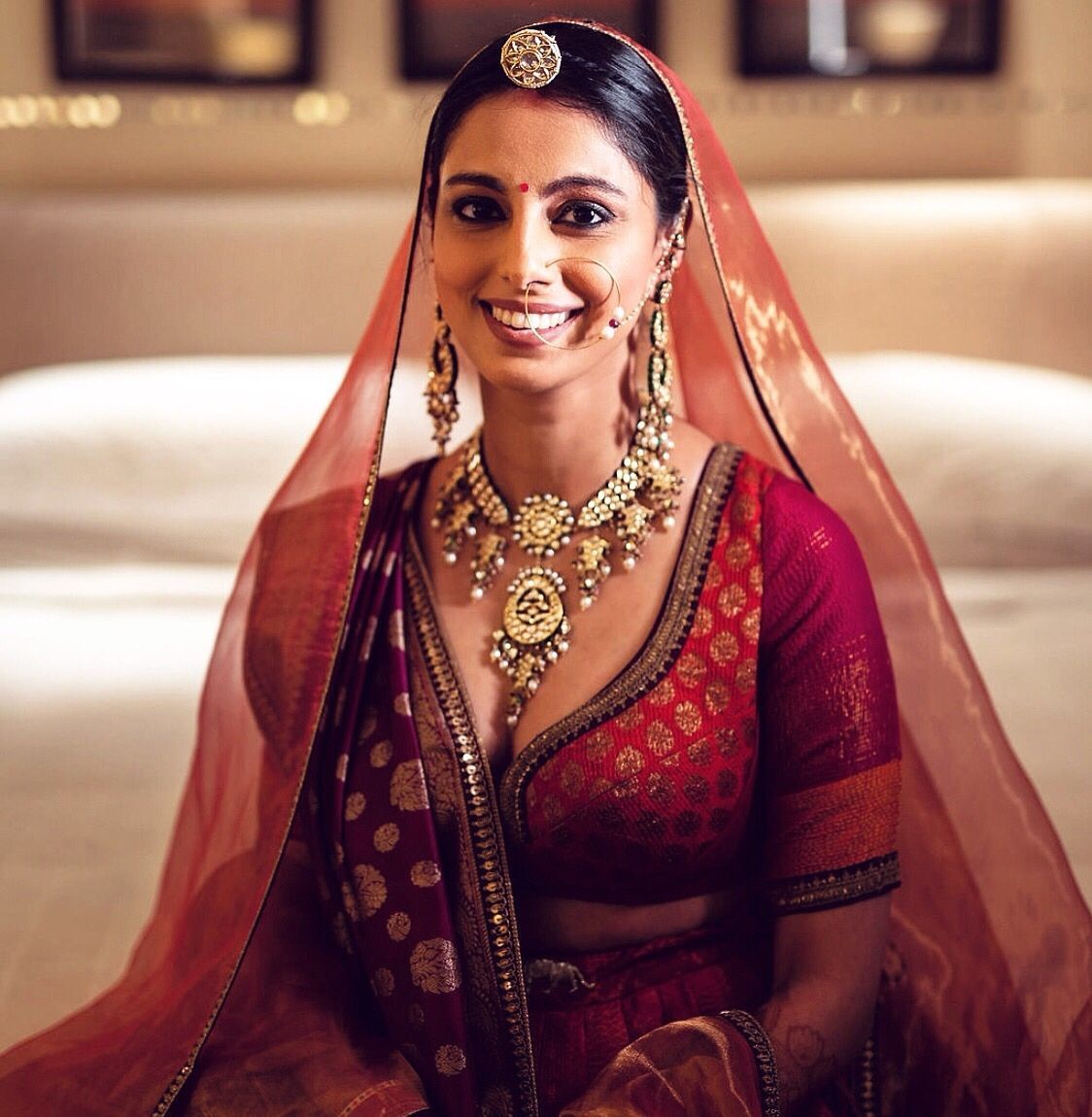 Image via Gayatri Sharma★ 4.9
The first and the foremost step, scout for inspiration! Thanks to WMG gallery, finding latest ideas and trends for your wedding hairstyle is easy, however you need to have a vision about what hairstyle you are looking for - messy high bun, sleek low bun, braided, entwined or something out-of-the-box! The options are endless. Don't get overwhelmed, take your time and pick the best out of the rest, exactly what you dreamt of!
Shortlist A Hairstyle That Is Perfect For Your Hair Type
Choose hairstyles that your hair type and texture can pull off! You cannot go for something extravagant if you have fine, short hair. A hairstyle may look good in pictures, but may or may not suit you. Consider all the angles before you finalise one.
Plan Your Jewellery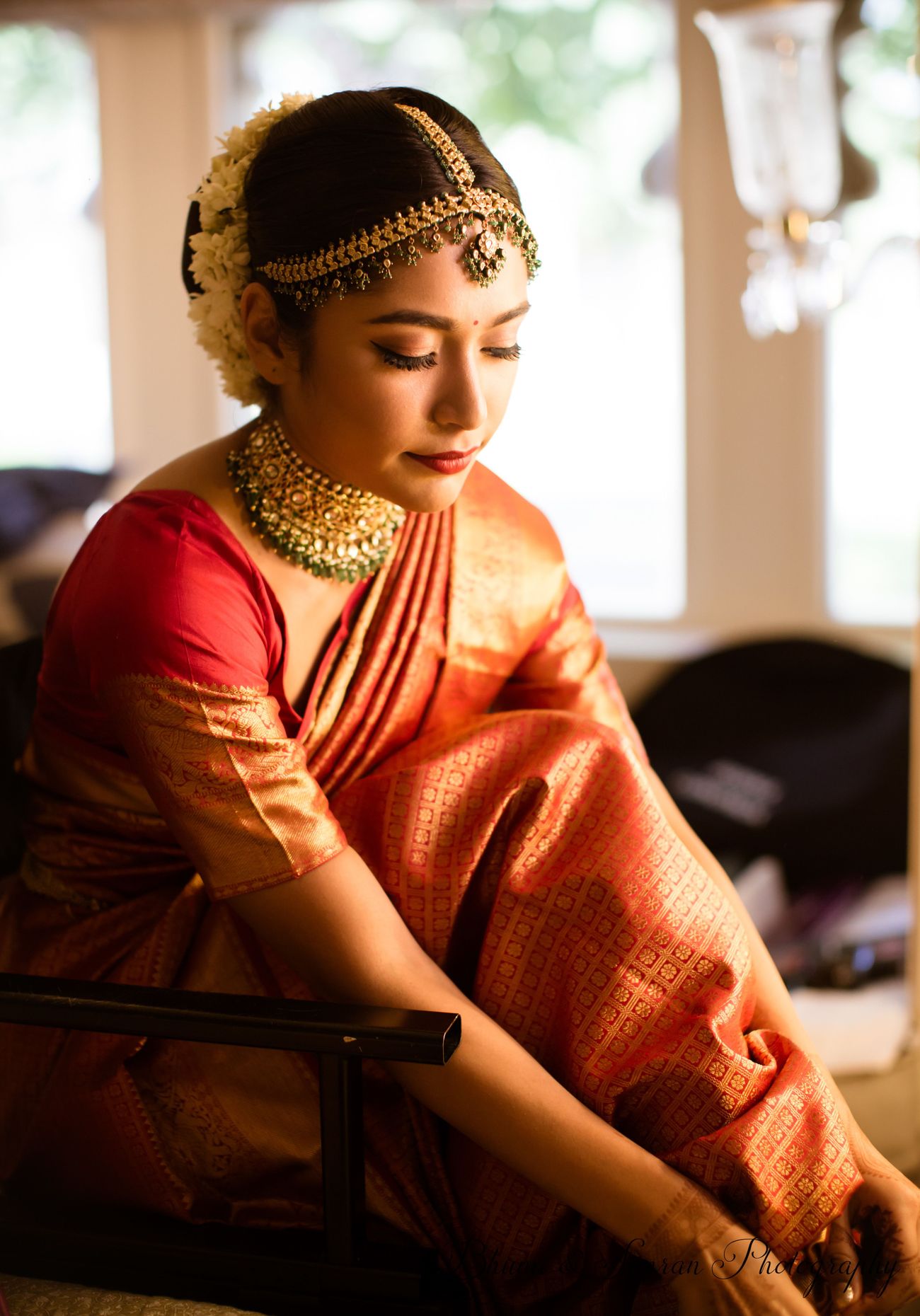 Image via Bhumi and Simran Photography★ 5
Your hairstyle revolves around what kind of jewellery do you plan to wear! For instance, you cannot get a side parting done if you're wearing a mathapatti or style a messy bun with waterfall earrings. So make certain that you choose jewellery and hairstyle that complements each other, to avoid last minute changes and regrets.
Wearing A Veil?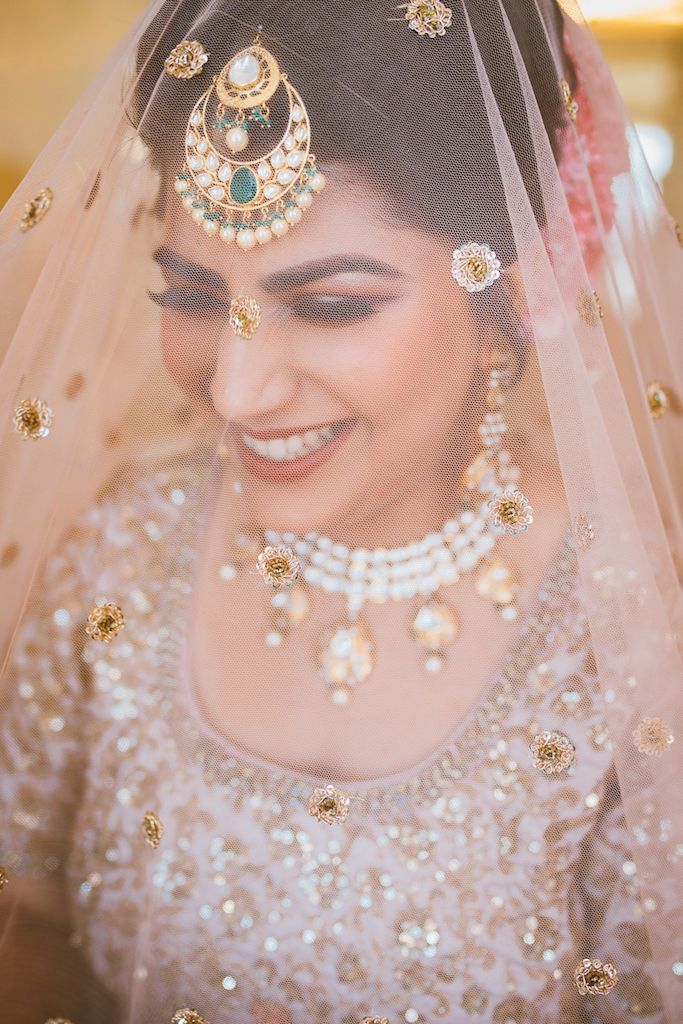 Image via Anvisha & Ajay
Alott of brides these days are opting for veils (specially for portraits, after PeeCee's wedding look), and if you too wish to wear a veil then give soft, airy updos a miss as you'll need a more sturdy hairstyle for that. Also if you have no plans for a veil, then foresee how do you drape your over head dupatta! Since it pulls and tug your hair, you'll have ensure comfort all the while. 
Ensure That It Compliments Your Wedding Outfit
While some of you may not know, but wedding outfit plays a major role in not only your makeup but also the hairdo. While you can opt for a simple hairstyle with a minimal bridal lehenga, getting an OTT hairstyle done with heavily embroidered outfit would be a tad bit too much. Make sure that your hairstylist sees a picture of your outfit and plan the hairstyle around it!
Decide The Flowers
It started of with gajras, but now from carnations to roses, and hydrangeas to baby breath the options are limitless. Placing flowers in your hair accentuates a wedding hairstyle! First choose the wedding flowers that you want, and don't forget to carry along the color options of the same on your d-day.
Don't Forget To Consult The Hairstylist
The trend of consultation is not really active in India, however, there are a certain hairstylists who do offer personal consultations few weeks before the wedding. Other than that you can always exchange your suggestions and queries (about extensions, etc) along with image references via texts or Whatsapp.
Avoid A Haircut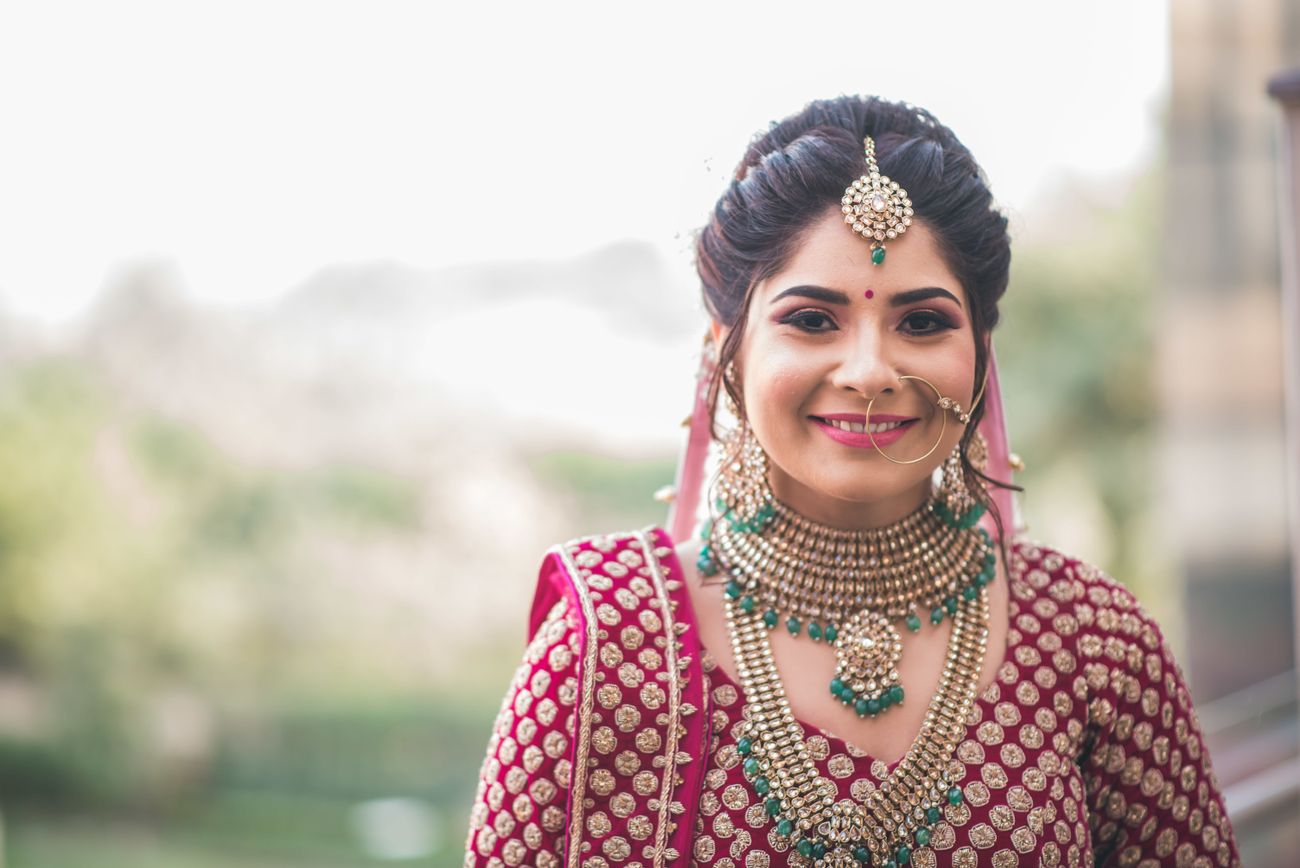 Image via Studio W- Photography & Live Stream Experts★ 4
Haircut? Haircolor? A BIG NO! Any drastic experiment with hair is not advisable as one cannot predict how will it turn out to be! We do suggest you to get a trim done, as it'll help get rid of split ends, flyaways and will easily blend your hair with the extensions (if required).
Just Be Yourself
Haha, it may sound cliched, but no we aren't trying to be philosophical here! Being a bride comes with its own share of pressures, and with most millennial brides living a life on social media, may get carried away with "whats trending". You should not let that hound you at all! Be realistic with what you want and what'll look good on you. No one knows it better than you! And eventually, with the help of an experienced hairstylist, you'll have the most beautiful hairstyle you envisioned for your special day! 
We hope that these tips and tricks would help you plan your wedding hairstyle with utmost ease! And while you're at it you'd love these latest bun hairstyles for modern brides. It might just help you with your planning.