Top Hairstylists Reveal Their Fave Bridal Hair Accessories *& where to get them*
BY Sakshi | 12 May, 2020 | 22956 views | 4 min read
Brides are stunning us with their hair jewellery and accessories- totally elevating their look and making it even more gorgeous. Just take a look at this post, and you'll realise what an amazing transformation what you put in your hair makes, apart from the hairstyle of course. So we asked a few top bridal hairstylists to tell us where they source their pretty bridal hair accessories from, and of course, which ones they absolutely love!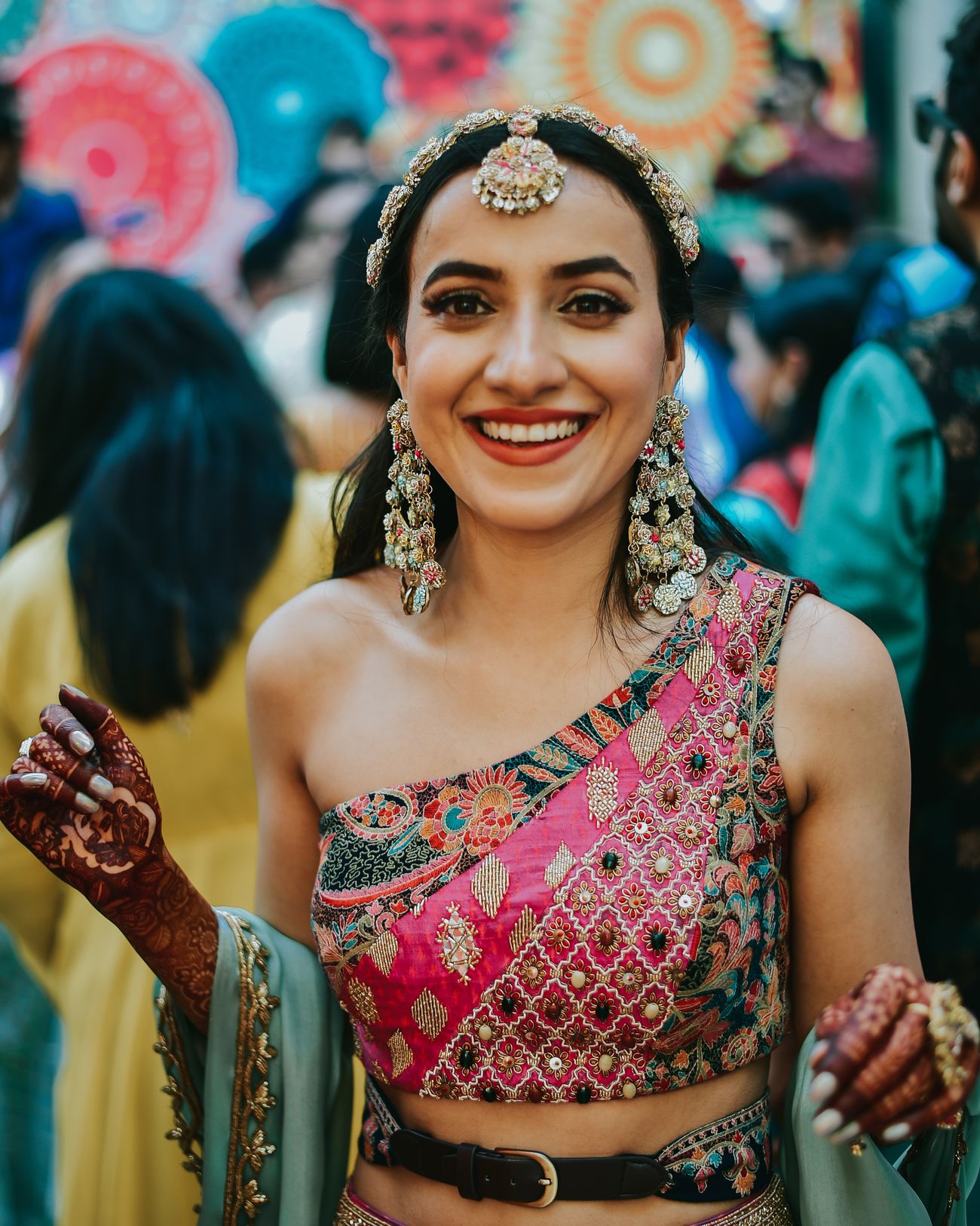 Image via Legero; Jewellery by Fooljhadi★ 4.8
Yup, gorgeous right? Here's where you can get them for yourself!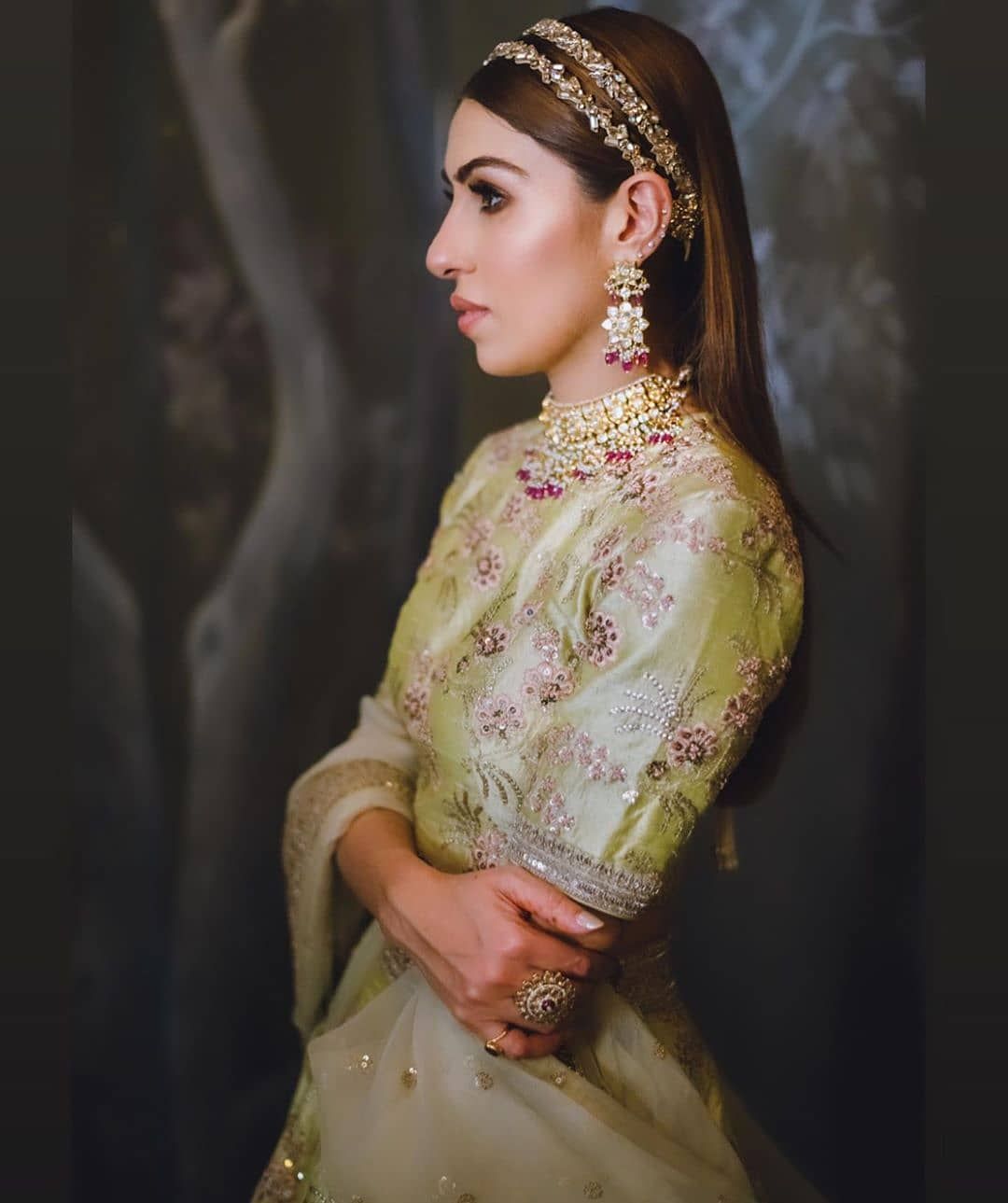 Image via Recall Pictures★ 5
I love diamanté hair bands by Deepa Gurnani, which is by far my favourite and what this bride is wearing. I also love an accessory placed on one side of the hair and a hair cage for the bun. Deepa Gurnani by far is my favourite, and I did buy a lot of hair accessories from Lebanese stores in Dubai. But in India, I do like Nomad - Jewellery★ 5 , Roma Narsinghani, 
Mortantra★ 4.7 based in Ahmedabad and lastly Mrinalini Chandra has a beautifully eclectic collection. I also always buy hair floral accessories from bridal stores in London in pastels.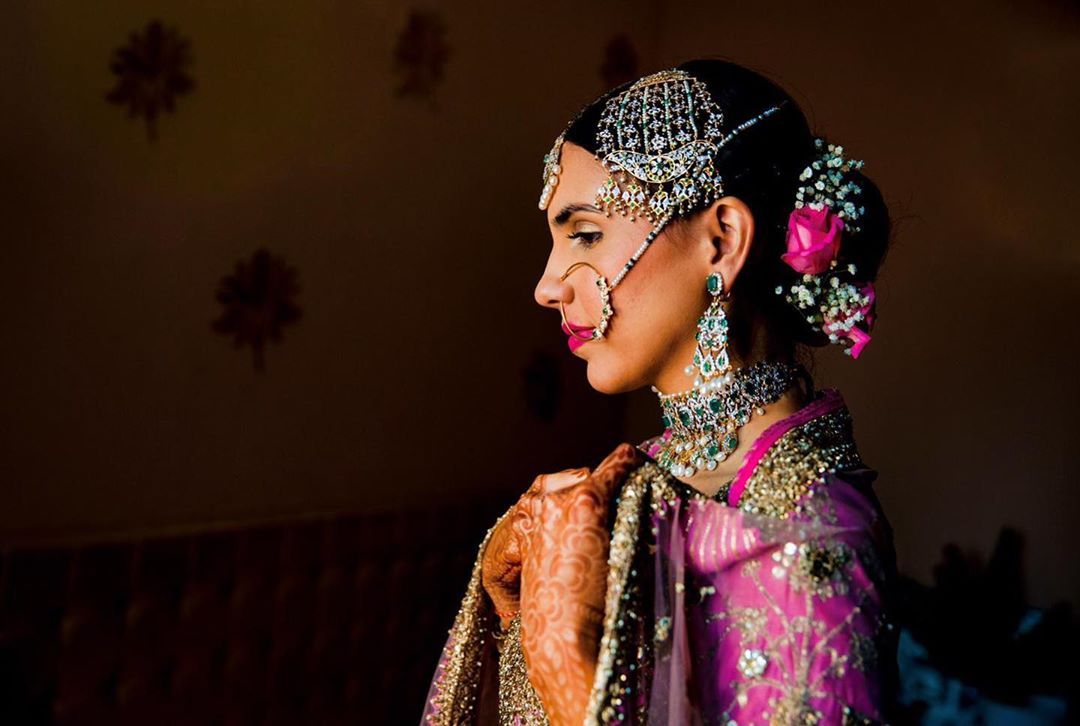 Image via Karan Sidhu Photography★ 5
Honestly, I like fresh flowers the best, and I often have them flown in from Thailand. When it comes to hair accessories, I love @peahenjewels stuff. She's a good friend. And she customises accessories as per the bride / or stylist's requirements.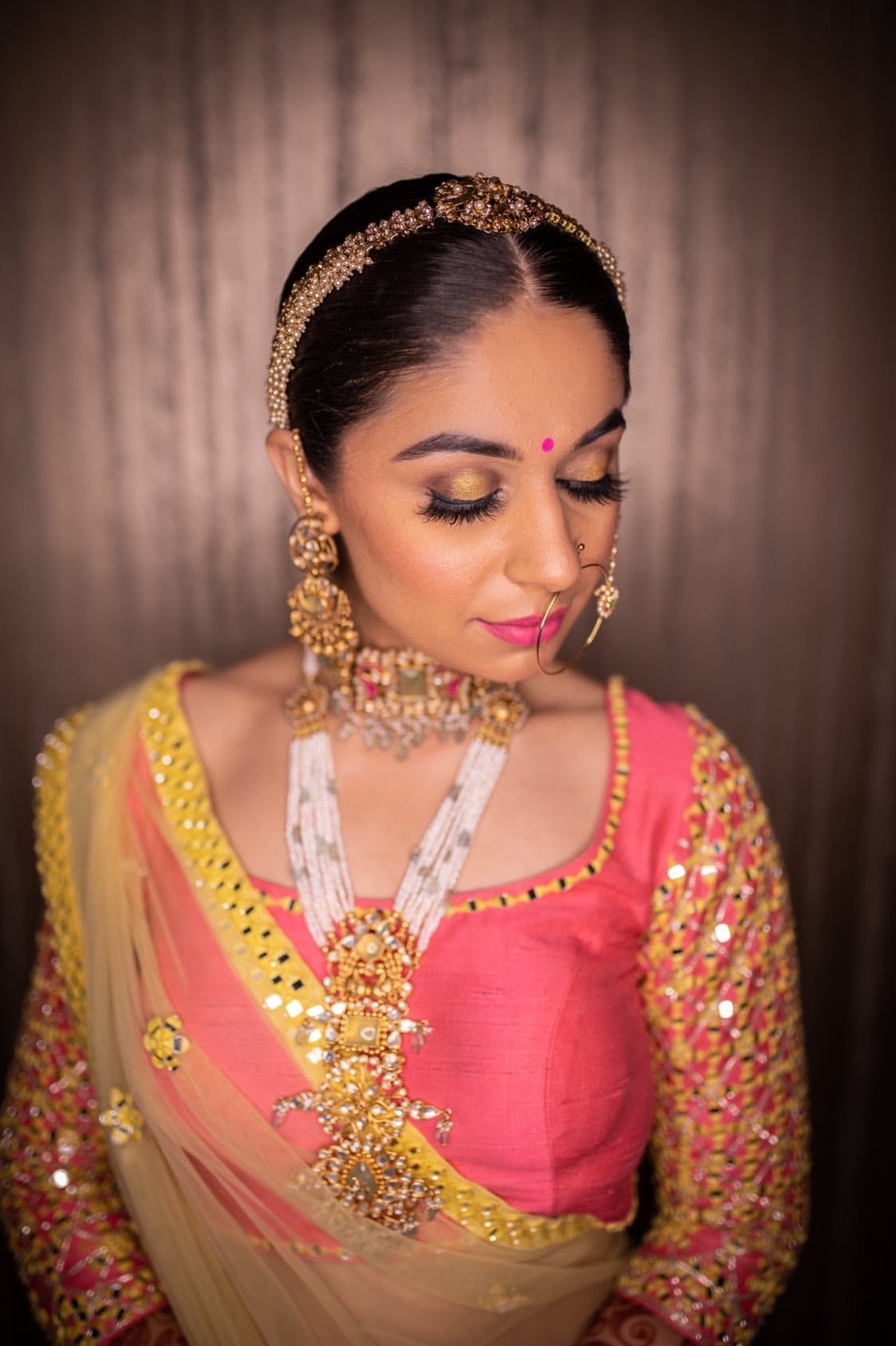 I like to experiment accessories on beautiful hairstyles without hiding too much of the hairstyle. Real flowers being the most favourite - nothing beats the fresh look of real flowers / flower jewellery. Delicate hair accessories are my next favourite which I get from a brand called Runway Hit on Instagram, apart from that gota hair pieces are my ultimate favourite for mehndi functions (brand - Fooljhadi★ 4.8 ). The bride you see here is wearing one from Purab Paschim by Ankit Khullar★ 5 .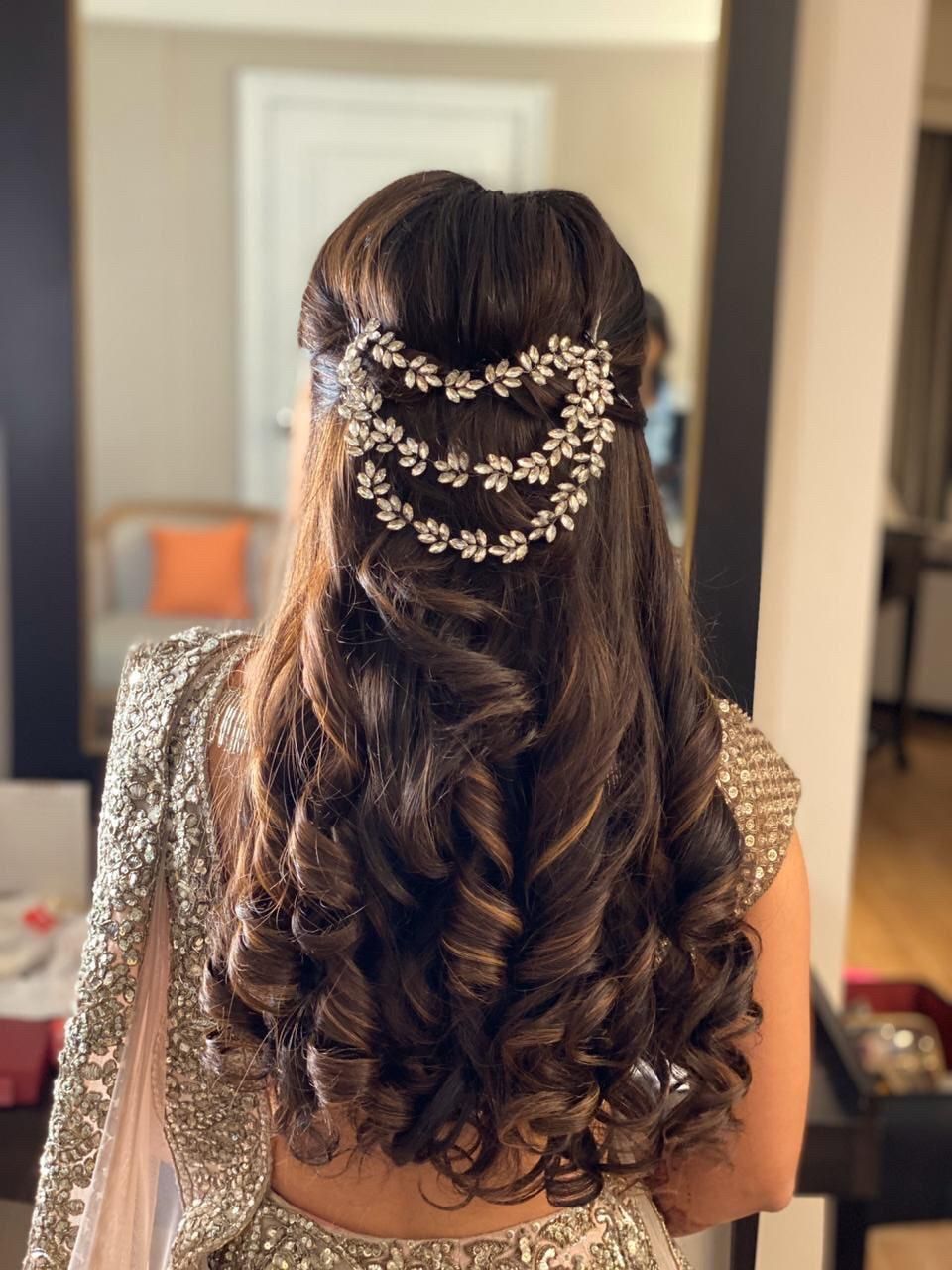 Such hair accessories are my favourite for the Sangeet and similar functions, and I got it from Runway Hit. I also like Florista for hair accessories.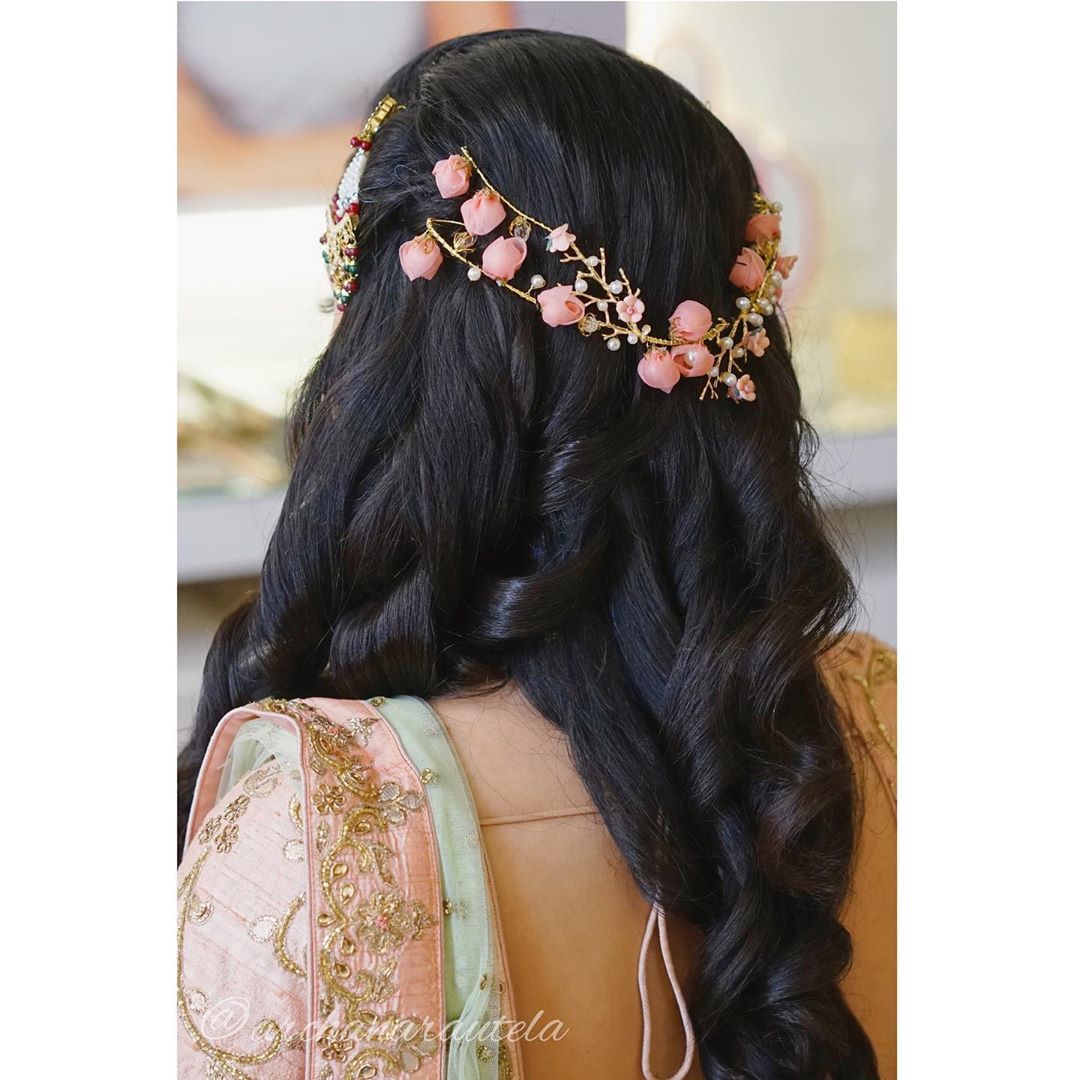 I definitely like fresh flowers picked up from nursery especially the winter seasonal flowers which come in different colours and smaller sizes as well which makes the hair look dainty. Apart from flowers, I really like intricate Judaisms pieces which comes with different kinds of hangings like pearl chain and stones on them really brings out the hair beautiful. the accessories like made out of Swarovski, pearls, thin wire white gold, silver or rose gold looks fab with Indian complexion. Hair pieces made by cloth pieces and embroidery also look classy. Now if we come to floral jewellery, then fresh flower jewellery always rocks and the Pakistani style gota work jewellery looks stunning. My favourite places to pick or order jewellery from are Floral Art★ 4.8 and Prune★ 4.5
The favourite labels for me to get the head accessories or jewellery are Purab Paschim by Ankit Khullar★ 5 , Raabta By Rahul★ 4.8 , Suhana Art n Jewels★ 4.7 , hairaccessories_azraa, pinsandbows and at times luckily Zara as well.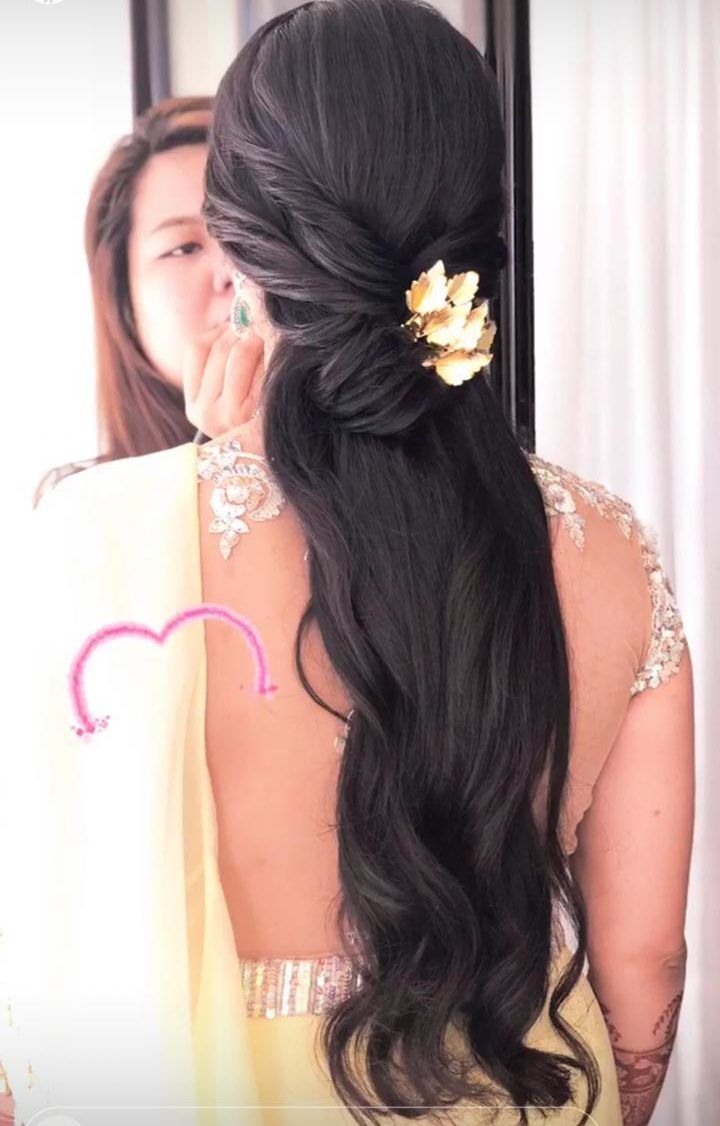 I usually pick up accessories during my travels. There's this artist, called Jannie Baltzer I have specifically bought a few beautiful pieces from. Other than that Etsy is great, so are ASOS, Forever 21, Zara, Bershka and even Primark. 
Looking for more ideas? Here are some amazing hair jewellery and accessory ideas for your Sangeet or Cocktail!