Top Stores To Buy Your Wedding Sherwani
BY Apoorva | 02 Mar, 2020 | 11041 views | 2 min read
Wedding sherwanis have come a long way since the plain old cliche ones. Grooms are experimenting with colours, silhouettes as well as patterns. While there is something ethereal about a classic sherwani, sherwanis in floral prints as well as velvet ones have their charm as well. If you are a groom-to-be and are in the market to pick up that dream sherwani, bookmark this page! We have the top stores that you can walk into without any worries to buy your wedding sherwani.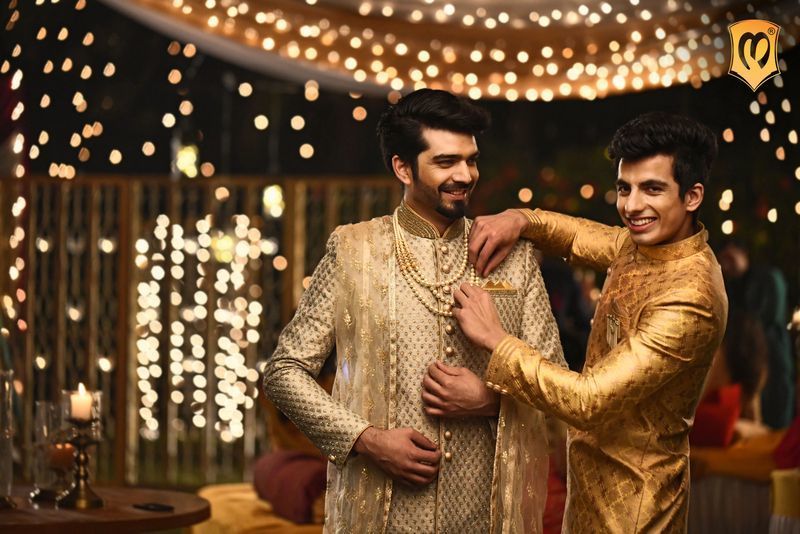 You can walk into any Manyavar in any city without thinking twice and pick your perfect wedding sherwani. From light sherwanis for the minimal groom to heavy ones for the opulent Indian groom, Manyavar has a sherwani for every taste. What we love about it is the entire shopping experience at a Manyavar store, allowing the groom to-be to shop to his heart's content for possibly every wedding function at the same place!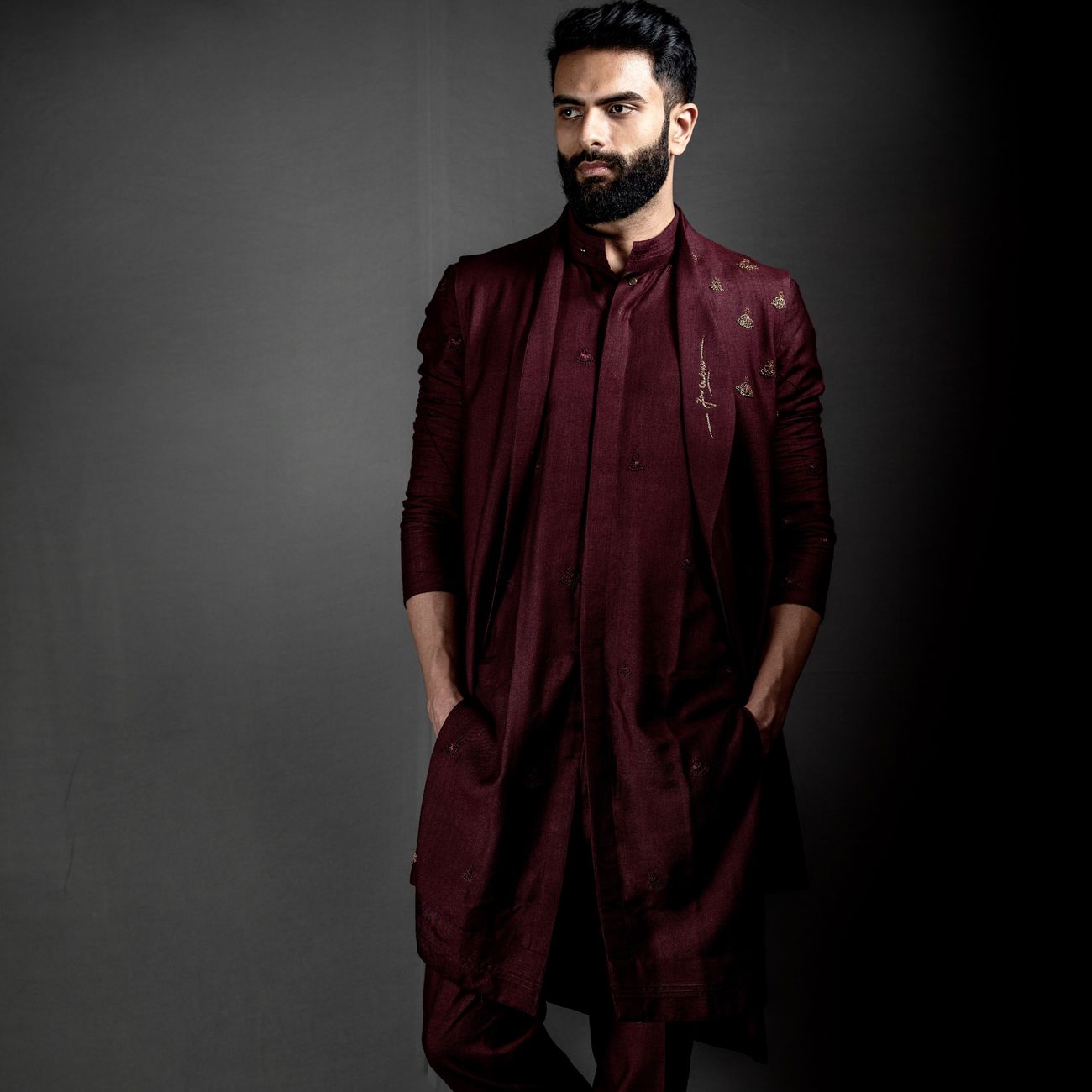 Whether it is a sherwani with a unique silhouette or sherwanis with intricate hand embroidery work, ensembles at Jatin Malik couture for grooms are absolutely stunning. They even do ensembles in out-of-the-box colours and styles, if you are looking for some fun options!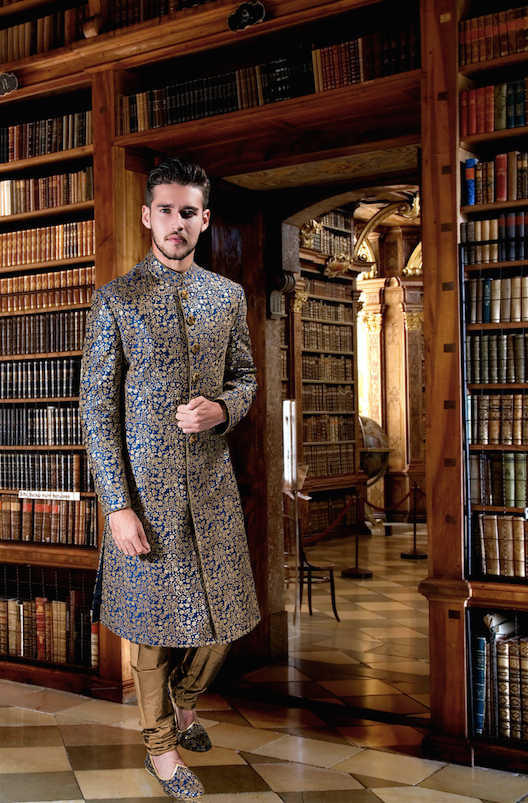 This store has a mix of traditional pieces as well as modern silhouettes. You will find the trendiest pieces and silhouettes along with a focus on comfort when it comes to their sherwanis. They create gorgeous ensembles with traditional Indian colours, unique textures, skilled craftsmanship, and intricate embroideries.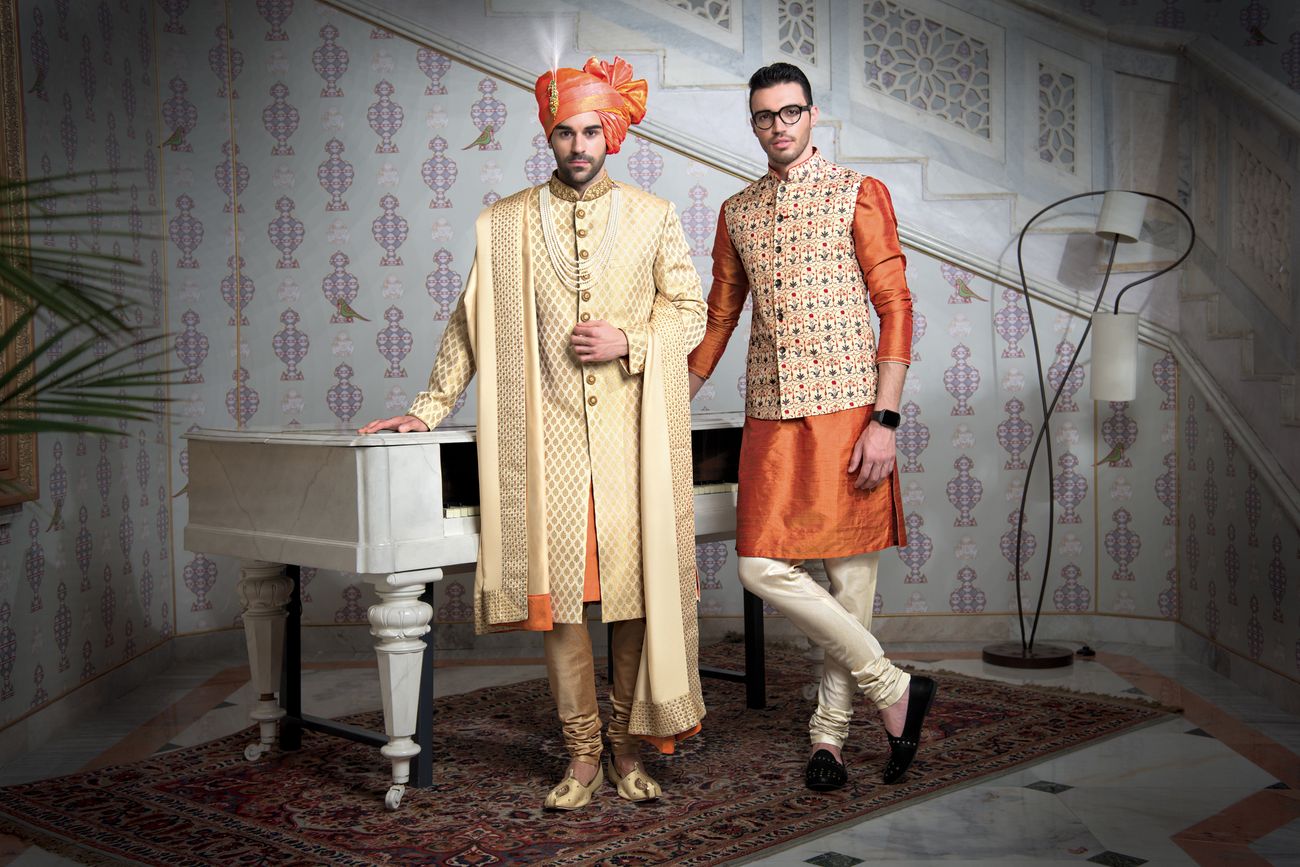 Step into the stores of Jade Blue and be spoilt for choice with their wide range of sherwanis. From elegant pastel-hued western sherwanis to vibrant traditional ones adorned with floral embroidery, you will not leave this store disappointed!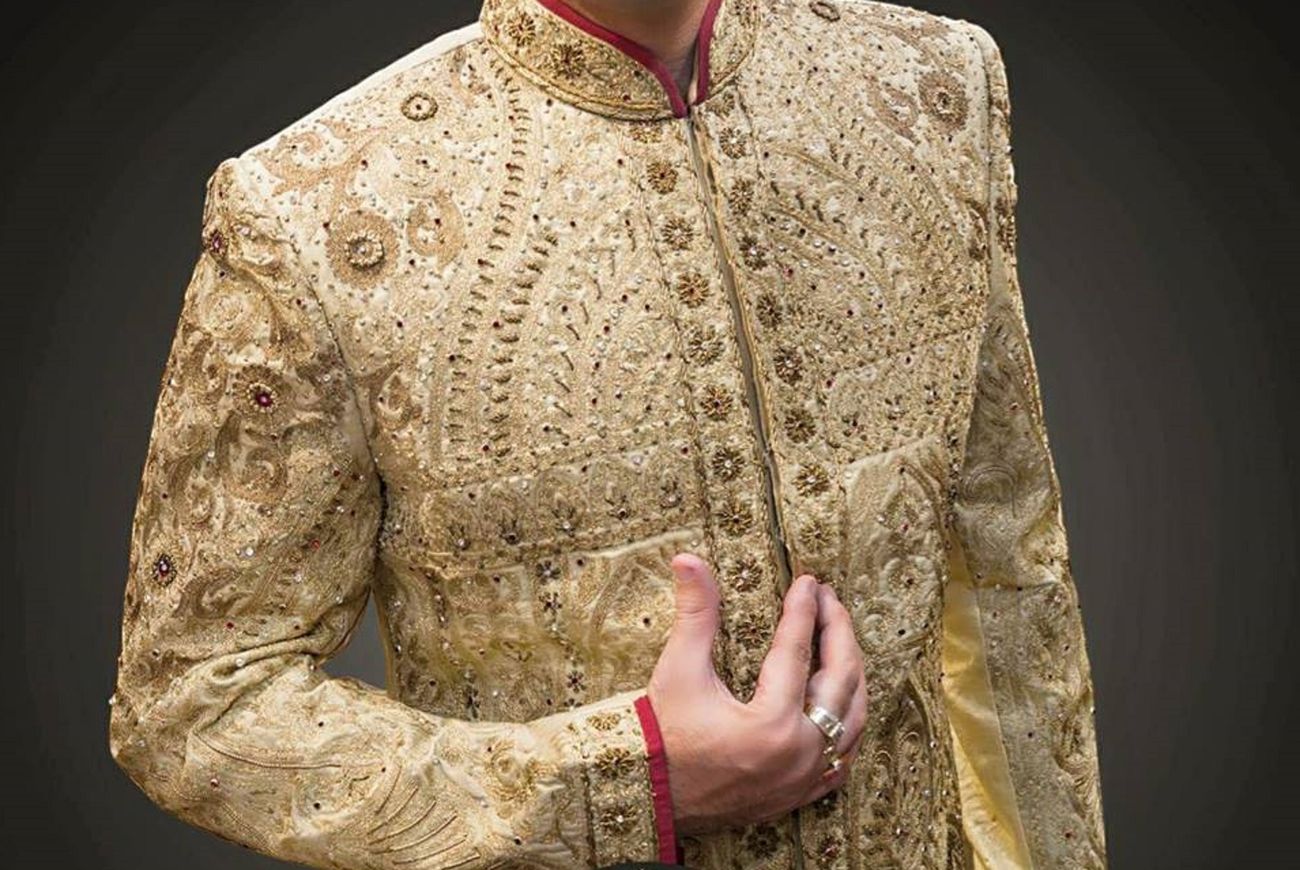 It is perfect for the ones who are planning to go ethnic on their D-day as Mahavir offers a distinctive variety of sherwanis. Their sherwanis are adorned with traditional Indian arts and craftsmanship of embroidery. Their ensembles will truly up your groom fashion game on your wedding day!